Living in Madrid: practical advice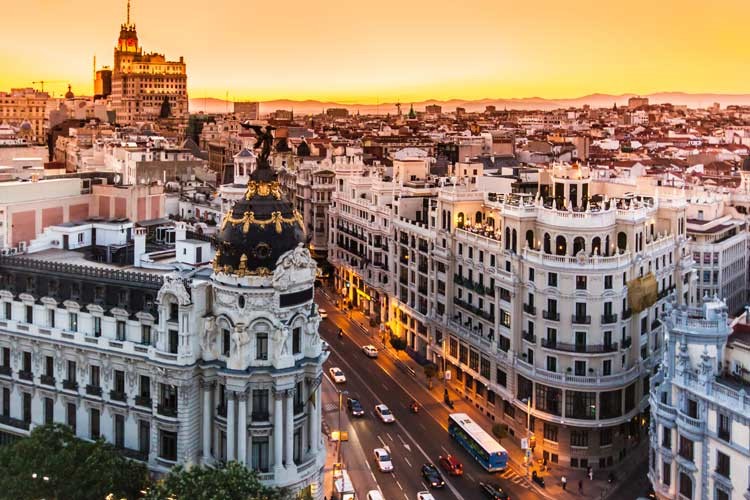 Faculty of Ciencias de la Información
Universidad Complutense, Madrid
Today I am going to tell you about the Facultad de Ciencias de la Información in the university of Complutense in Madrid. It is the faculty in which you might study Journalism (Periodismo), Comunicación Audiovisual (Audiovisual Communication) and Advertisement and PR (Publicidad y PR). Complutense is an old university and some of the programs have established traditions. Well, this is not as positive as it might seem. The main problem with Complutense is its lack of organization. Things happen slowly and you might often need to go to the administration offices several times. The people working at the administration would often mislead you (not on purpose though).
For example, I needed a university ID card. You know, the type of a card you would usually receive from your university when you are their student. I went to the student's office in my faculty and they told me that I should apply for the mentioned card in another faculty. I went to that other faculty and they sent me to a small building where the employees deal with Erasmus student questions. I went there and they said they only deal with Erasmus. I went back to the second faculty and they told me I should apply online. I explained that I had tried two or three times but I never got the card. They checked and they said they could help me. They took my email address and promised me they would send me a message after solving the problem.
Guess if I ever received any email. That is right, I did not. I think this is one of Complutense's main problems. It never works properly nor fast. Usually, you have to be prepared to loose a lot of time. You will probably get quite nervous while trying to solve the same problem for the 12345086th time. Also, some of the faculties are a bit old and ugly. You would often have to work on old and slow computers in the library unless you want to bring your own laptop.
Now, about the positive side: Complutense has many faculties and probably several thousand students. You can join different cool activities such as swimming, yoga, gym classes, football, volleyball, etc. I believe there are some theater and artistic workshops. The university would sometimes organize interesting exhibitions and discussions. Sometimes even famous people would come to talk in front of the students. The thing is most of these famous people are famous in Spain and there is a chance you would have never heard of them.
A great number of Erasmus students come to Complutense every year so you will have great fun if you are an Erasmus yourself. The university is situated in a place called Ciudad universitaria, which literally means University city. There are only faculty buildings in the area. It is calm, green and it even has two or three very small parks. There are some sports fields and a swimming pool, so you can do sports as I already mentioned. There is one line of the metro which passes through Ciudad universitaria. It is the line six, drawn in grey on the map of the metro. Madrid has a very well developed metro system and an elaborate scheme, you can take for free from just any metro stop. It seems complicated at first but it is quite simple to use. There are some buses that also go to the university but I have no idea what numbers.
Luckily, Complutense has an online system so you will often receive stuff to read online. It is a comfortable way to prepare for the exams and tests during the semester. When it comes to exams, well they are always written, at least in my faculty. There are sometimes fill in the answer tests, and other times there are question to which you will have to respond in your own words. I have never had tests during the semester but I have had papers to write. I have often done projects which I have had to present in front of the professor and the entire class. It is not easy but if you do not speak too well, do not worry. The Spanish are usually nice and they would not laugh at you.
The libraries, spread throughout all of the faculties are full of all sorts of literature: from novels to books dedicated to very narrow topics. It is a great opportunity, especially if you want to improve your Spanish.
Accommodation
The question about the accommodation in Madrid is a bit complicated. There are some dorms but their prices are outrageous. You will have to pay between 650-950€ per month! Yes, this would often include food and cleaning but for 650€ you can get a whole flat to yourself. That is why most students prefer to share with other students. The prices vary greatly depending on the flat and on the area it is situated in. If you want to live in the most central part of the center you might as well pay up to four hundred Euros. If you want to live somewhere near the center, in a single room, the price would drop down to 350-250 euro.
So, for two hundred fifty to two hundred seventy Euros you might live happily somewhere near the university and the center. The expenses such as water, electricity, heating and WiFi would usually be between thirty to fifty euros. Do not worry, fifty Euros you would probably have to pay like once or twice in the winter time when you would consume more due to the colder weather and the necessity to heat the apartment. There some flats that have the expenses included in the price. I have never lived like that in Spain but I have tried it in Slovenia. The price would be, in that case, higher, so that the owner would make sure you are paying enough to cover what you are consuming. The idea is that you pay the same price all year round and it does not matter if it is summer and you are not consuming anything or it is winter and you are consuming a lot. This way you compensate for the months when you consume more.
You can also look for a flat where you have central heating (it should say "calefacción central" in the advertisement for the flat). This type of heating is included in the community expenses, such as cleaning the building and lights on the corridors and the stairs. The problem with this type of heating is that you cannot regulate it. It is turned on during the day (or sometimes in the evening, depending on the decision of the inhabitants of the building) and it is turned off in the rest of the time. I have never lived in a flat with central heating either, so I cannot recommend it or critisize it. I have a friend who is quite unhappy with the central heating in her flat. She says that the neighbours have voted to have the heating on in the evenings, and so her room is too hot when she goes to bed and cold when she wakes up. Another friend of mine has lived in two flats with central heating and she was more than happy with it.
What are the best places to live in Madrid?
If you are studying in Madrid you might want to look for a flat in the Moncloa area. Moncloa is a neighbourhood just right next to Complutense's Ciudad universitaria. It tends to be a bit more expensive than other zones which are also quite near. A room in a shared flat would cost you three hundred euros minimum. You can find something smaller but you should get really lucky and a room for less than three hundred in that would probably be terrible.
You can also decide to look for a flat in the Argüelles area. It is near Moncloa (one stop away if you catch line six) and it is a fancy area. It is very nice to live in Argüelles but it is way too expensive. And then you have other areas that are not too far but not too close either. My favorite place is the area near Madrid río and the Casa de campo park. It would take you about ten minutes by metro to get from the mentioned zone to Ciudad universitaria. The neighbourhood is not too expensive and it is a very, very nice place to live. It has all sorts of shops, small bakeries, typical Spanish bars, two important parks, and the list goes on and on...
It is a wide area but if you live somewhere near the metro stops Puerta del Ángel, Alto de Extremadura o Príncipe Pío, you will be more than fine. You can go walking, running or relaxing in either Casa de Campo Park, the biggest one in Madrid, or near the Madrid river Manzanares. Manzanares is a very small river but there are some nice lanes and bridges that make it a romantic and beautiful place. The Royal Palace is also very near the mentioned area, so you can hang out there. It has two parks: the famous Sabatini gardens and the Campo del morro park, which I personally like better.
There are great transport connections to both the center and the university. Not far from the area you have some major attractions, such as a gondola, named Teleférico, which would take you above some of Madrid's most important tourist sites, and bring you into the heart of the Casa del campo park. There is also an attractions park with all sorts of crazy stuff. Last, but not least, there is a public swimming pool which has two open and one closed pool. It is great if you want to go swimming regularly. If you are not into sports that much, you can go there in the late springtime until early autumn and enjoy the sun and the outside pools.
You can choose to live in very central places like Sol, Atocha or near Plaza Mayor. These are cool places to hang out at but they are expensive to live in. Also, be careful because there are people there all day and night long and you might never have peaceful and quiet time to yourself. It depends on what you are looking for, of course. Obviously, if you are an exchange student and money is not an object, you might as well prefer to live in the center.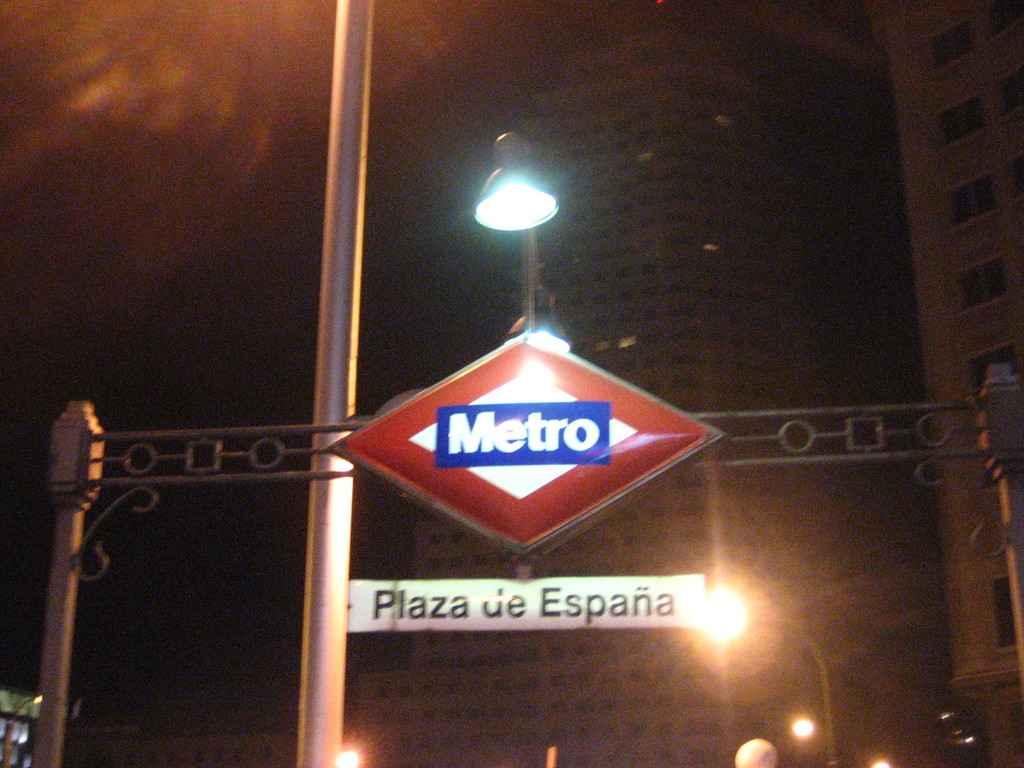 Public transport
The public transport in Madrid is well organized and somewhat expensive. A single ticket would cost you between one fifty and two Euros, depending on where you are going to. There are five zones in Madrid. So there is zone A, which includes Madrid itself. Then there is zone B1 which includes some very near areas, such as the towns of Getafe, Leganés, and Móstoles, for example. They might be towns but they are so well connected to Madrid (even by metro) that they are practically like suburbs. Then you have some more distant similar areas in zone B2 and B3. And in the end you can go quite outside the city in zones C1 and C2 which include more distant towns such as Toledo, for example.
The price for the abono or public transportation card depends on your age. If you are under twenty three years old you can have the abono jóven or the youth card. It would cost you about thirty five Euros and it includes all lines of the metro, buses, and local trains. Actually, you can have that type of card until June after you have turned twenty three. So if your birthday is in September, let's say, you can have the youth card until June the year afterwards. The non-youth card is a lot more expensive. It costs about 50 euros per month.
If you are an exchange student in the university Carlos III, then you will need to go all the way to Getafe or Leganés where the mentioned university has its faculties. You can also decide to live there but most Erasmus students prefer not to or leave right after the beginning of the semester because they want to be able to go out and participate in all of the Erasmus events. The problem with Carlos III is that it is far and it is a bit complicated to go home after a crazy night at some club. There are night buses all night long but they leave every forty five minutes or so and you have to always know the bus' schedule so that you can go home. Or you have to wait for thirty or forty five minutes for the next bus at four a. m. for example. You can take a taxi but it would cost you somewhere between 30 40 euros.

Other cool zones you might considers for living are La Latina, Embajadores, Chamberí, Delicias, etc. There are people and agencies that help newly arrived Erasmus students. If you prefer to look by yourself you might want to check the pages http://www.idealista.com and http://www.easypiso.com. They are some of the pages that offer flats. Erasmus students would often organize themselves and live together. They usually post on Facebook pages, dedicated to Erasmus students, that they are either looking for a room or offering a room. It is an easy and cool way to find other Erasmus students to live with.
---
Photo gallery
---
---
Content available in other languages
Want to have your own Erasmus blog?
If you are experiencing living abroad, you're an avid traveller or want to promote the city where you live... create your own blog and share your adventures!
I want to create my Erasmus blog! →