Difference in the standard of living between France, Portugal and Spain
For any student who wants to do a six months' Erasmus placement or even begin their higher studies in a university in Europe, you must remember that Europe is made up of many different countries which are all characterised by their different standards of living. In fact, this is mainly due to their economic status, to the difference in commercial relations, importing and exporting, and to the connections the country has in terms of international economy as a whole. Hence, even if the three European countries France, Portugal and Spain all use the euro as their currency, its buying power and rent, the price of houses, apartments, and even the price of university differs a lot between these countries. I'm therefore going to try to give an overall view on things regarding housing, the standard of living for the average person, and the price of certain everyday products because I've visited these three countries and this comparison could help many students while looking for a work placement, to have the most information as possible on the country for their duration of the placement they're considering.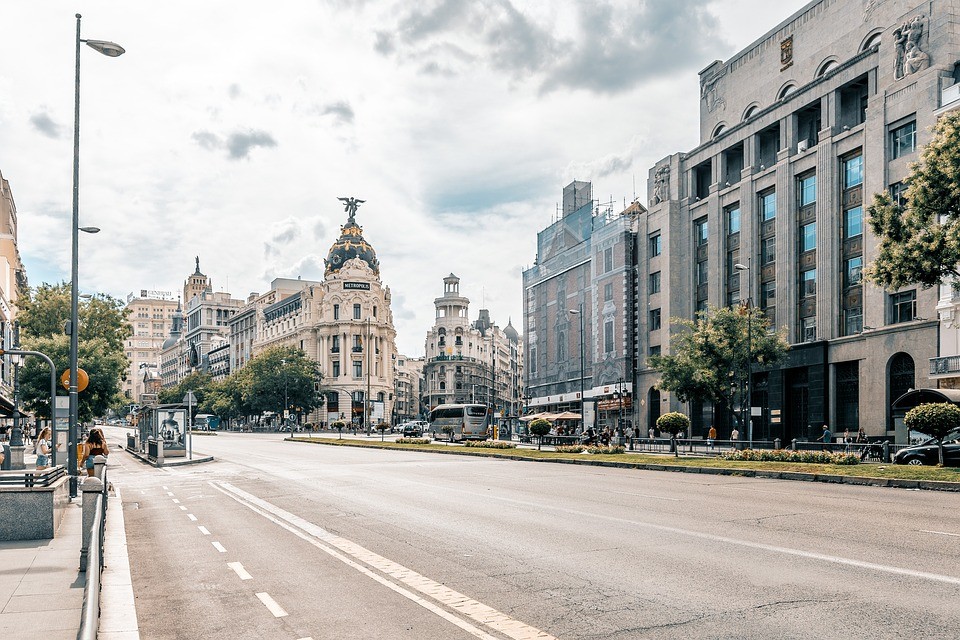 Housing for students
Let's start with housing which is surely the first thing we think about after being accepted to do work experience in a foreign country. You must know that you can find three types of general residence, whether that's a room in a university residence not far from campus, or finding a room in an apartment with other students in a student residence or even booking an apartment on Airbnb. For Spain and Portugal, the prices are rather similar, but Spain is ahead in terms of the most expensive housing. France is clearly more expensive than the other two countries but that essentially depends on where you stay in Paris which is the most expensive city in the country or if you stay somewhere further out of the capital which seems to have more reasonable prices.
The price of renting a room for a month in Portugal can vary between 210 and 250 euros nowadays. That's for an adequate room with all possible facilities; a kitchen, a living room, a shared bathroom and all the kitchen utensils, you could also find a washing machine and a television in some cases. This is the case for most northern cities anyway, such as Braga, Guimaraes or Porto, which are always cheaper than the capital, Lisbon.
Whereas in Spain, the prices are clearly a lot higher, especially in Madrid where the rent varies, generally from 350 to 400 euros a month for a student room. In fact, the prices are always higher in Madrid compared to the cities around it.
In France however, the prices are the highest. It's therefore advisable not to look for an apartment in the town centre because prices can go up to as much as 500 euros which is excessive for students who are waiting for payments from their grants. Hence, you have to look for accommodation outside of the centre of Paris, in the areas which surround the city in order to find a better price.
Generally, the option to stay in university halls seems to be the most suitable given that the price is always more reasonable. University halls in Portugal, for example in Braga, could cost 99 euros a month, which is affordable compared to accommodation in an apartment with other students. In France too, university campuses offer halls which you have to rent a few months in advance before the term starts in order not to pay excessive amounts during the school year. You must therefore go for this option to make sure you're paying a sensible amount.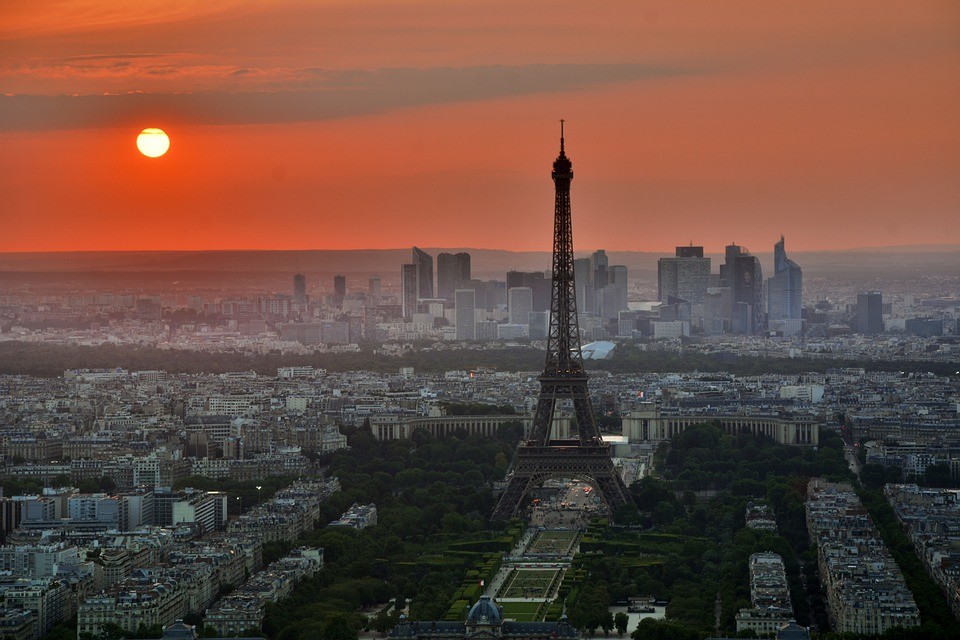 Food, restaurants and gastronomy
The second requirement, after housing, is of course food. Our stomach is very important for our wellbeing hence we must fill it but be sensible about how much we're spending at the same time.
In Portugal, food is quite cheap if you compare it to the prices in Spain or France. To give you an example, you can buy a bottle of water for 0.87 euros in Braga. That's true for most northern Portuguese cities whereas the price of a bottle of water in France is 3 euros, and around 1.5 euros in Spain. Barcelona is cheaper than Madrid from what I've noticed despite the fact that the difference is hardly noticeable with other food products. In Portugal, you can find products such as pasta or rice for less than 1 euro in the shopping centre. This is clearly more expensive in Spain or France. You must also look for the cheapest shopping centre because you have to know that prices vary to a large extent from one centre to another.
The price of a meal in a restaurant in France can vary from 25 to 40 euros a meal, in the heart of Madrid you can find prices differing between 20 and 35 euros a meal. You can also just limit yourself to only buying a salad for example, which would cost you around 8.50 euros or try a fish dish for 13 euros.
There are many Bangladeshi restaurants in Portugal, and you can try a kebab meal for a reasonable price of 6.50 euros. Prices can go up to 8 euros however, but that's still affordable compared to prices in France.
However, if your grant gives you a reasonable sum, you can also make the most of your stay and could go to Japanese restaurants to try some sushi or go to Thai restaurants which offer a much more expensive gastronomy. For coffee lovers, you can be assured that the price is equally affordable. In Spain, an ordinary cappuccino in a well-situated cafe costs 1.85 euros, a glass of fruit juice costs 3 euros, a bottle of water costs 1.34 euros. If you manage your money well, you can spend a little and live very well around this big city.
The prices in Portugal are certainly cheaper as the price of coffee is 1 euro, a glass of juice is 2 euros. Having said that, I had already wrapped up food from Tunisia before arriving and I was also able to prepare some sandwiches, rice dishes, fish dishes and pasta, so I really saved money on food in general during my work experience and I was able to limit myself to a budget of 150 euros in total for a month I stayed in Barcelona for example.
Transport
The cheapest way for a student abroad is to use a package deal, that way you can buy a Navigo card in France, pay a monthly cost for example and get around using the metro, which gives you an unlimited number of journeys. In Spain you can also buy a transport card which you can load every time with the adequate money, by either paying 10 euros for every journey or by buying a 32 euro bundle to use the card as many times as you like during your stay. The card is rechargeable, and you can load money onto it as many times as you like. The inter-city trains called metro urbano in Portuguese can cost up to 6 euros for a return ticket to the more important cities, such as the journey from Porto Sao Bento to Aveiro or from Porto to Braga, a journey which generally lasts an hour and costs 3 euros. You can therefore visit lots of neighbouring towns because it doesn't really matter how far they are, so you can enjoy it. Whereas in Spain, the distance is clearly more important between the different cities and for the longer journeys, you can get the Renfe train, but tickets are quite expensive. In fact, if you want to explore Andalusia for a weekend, for example, you can buy a train ticket from 77 to 87 euros in the middle of winter, in January. Prices do of course vary according to the season, I just took this price as an example to explain that the further you travel, the more expensive it is. In France, you can always use the metro to get around the city centre or the TGV (the train) to go to further cities. You can pay from 50 to 70 euros for one journey. The buses are always cheaper in my opinion. A bus to the airport, for example, can cost around 15 or 13 euros in Marseille.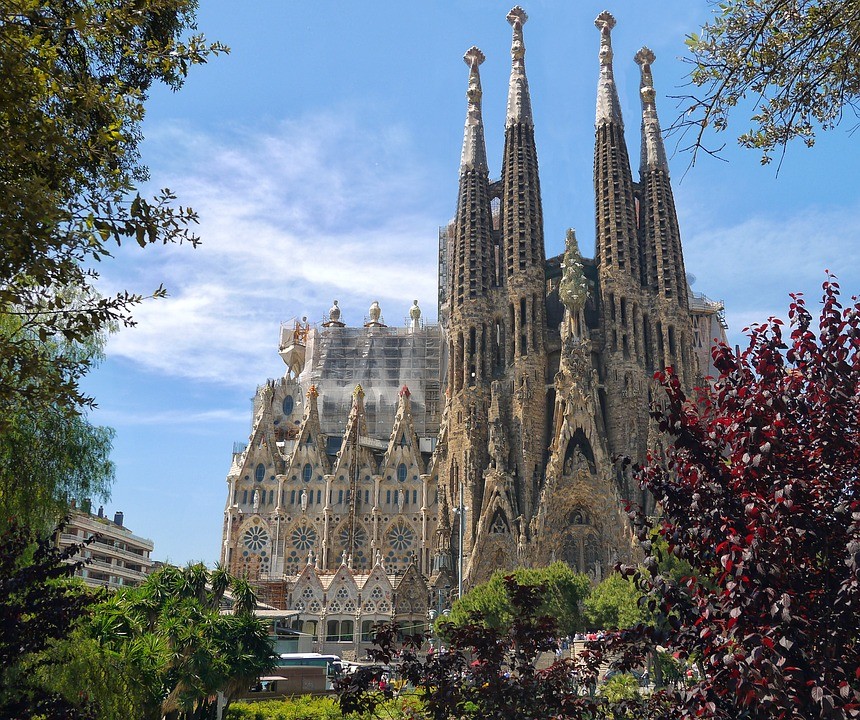 Fun leisure activities
Activities to do in the city really differ from one another depending on where you are. You can pay almost the same amount of money for different activities. To give an example, I was able to find out about prices of several leisure activities and I spent a reasonable amount, because I went to Camp Nou and the Sagrada Familia. I was also able to enjoy going in the cable car in Porto, and going to the aquarium in Lisbon. In the amazing Camp Nou stadium, I went on a guided tour of the whole stadium and saw the memorable museums and statues, the different parts of the stadium, the gardens and the playing field and I saw photos of the team in the official museum in Barcelona all for 30 euros. This price is similar to the entrance fee to the football stadium in Porto, the FC Porto dragon stadium. A tour of the stadium and entrance to the official museum costs 35 euros. The immense cathedral called La Sagrada Familia is so beautiful, but the entrance fee is a little expensive, the entrance costs 20 euros to explore the inside of the cathedral only. In Paris you will also find that the Eiffel Tower costs 21 euros, the entrance to the upper floor which is magnificent and gives you the chance to take in a superb panoramic view.
In Barcelona, the city also has games people can enjoy, whether or not they're good, like bowling or tennis. The cost of a tennis match is 20 euros, which is very affordable. Spanish films are also very popular and lots of people watch them all over the world. A cinema ticket costs 8.50 euros for an adult. In Braga or in Porto, whether you're in in Braga park or in the North, it costs 5 euros for an adult and there's a discount price for students. But you mustn't forget that Spanish films are in Spanish and not Portuguese. Films at the cinema which originate from the United States and in English, are not translated into Portuguese. Everyone can make the most of that. In France, a cinema ticket is 11 euros for an adult so it's almost double.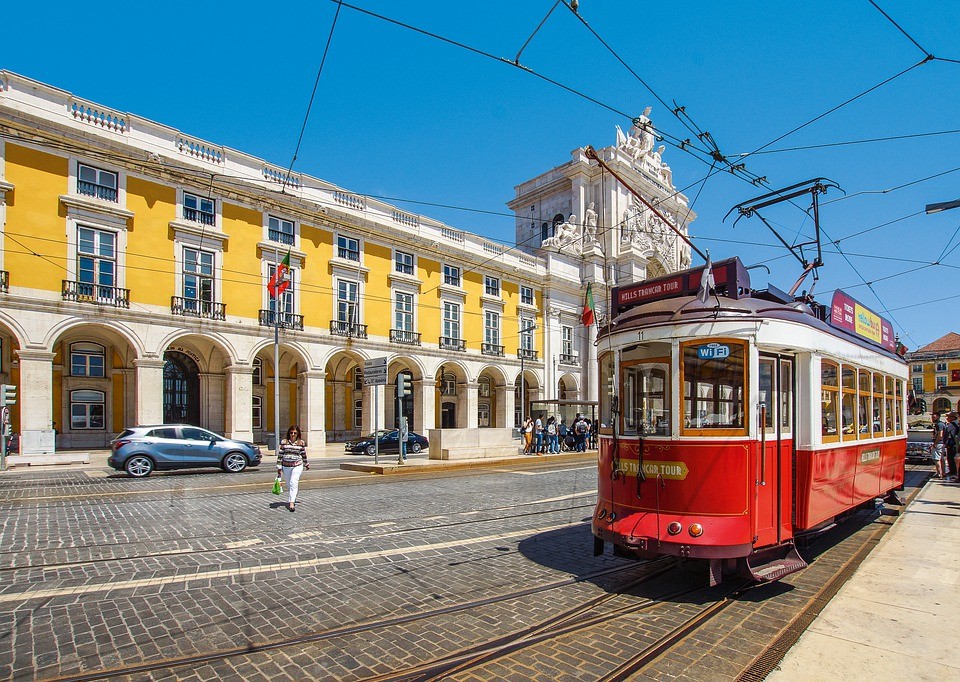 I also went to visit the aquarium in Barcelona for 20 euros, the same price as the entrance fee to the zoo in Lisbon, the zoo in Lisbon which only costs 20 euros and puts on a spectacular dolphin show and you can go in a cable car. Whereas the aquarium in Lisbon is cheaper than the aquarium in Barcelona. It's just as big and has rarer species, but it costs 17 euros and has an amazing view and a shark tank. In France, the prices are similar, for example the entrance to a water park on the French Riviera to see the dolphin shows costs 30 euros, whereas the entrance fee to Disney Land Paris can cost up to 50 euros.
Therefore, from this analysis we can conclude that there's a difference in prices between the two neighbouring countries in terms of activities to do which are basically the same.
We can also conclude that the standard of living in France is rather higher, the cost of living is expensive, and you have to budget well to make ends meet. Life in Spain is superb, the climate is magnificent, it's not too expensive if you know how to budget and make the most of leisure activities and at the same time, enjoy a rather rich life of going out and going to the cinema with friends. You can limit how much you spend on food if you buy it mainly from shopping centres and you don't have to spend much on shopping or buying clothes. And in Portugal, prices are a lot lower, but that's due to the average salary being lower. You can therefore limit how much you spend and manage your money to make sure you have enough to spend on boat tours or on the cable car which Porto has to offer, and make the most of a unique environment where you can live.
---
Photo gallery
---
---
Content available in other languages
Want to have your own Erasmus blog?
If you are experiencing living abroad, you're an avid traveller or want to promote the city where you live... create your own blog and share your adventures!
I want to create my Erasmus blog! →