31/10/12: The Museum of Fine Art
The Museum of Fine Art
Wednesday 31st October 2012
Today I decided to visit the Museum of Fine Art in Lyon. I have been intending to go here for a long time as art is something which I have always been interested in. Despite this, I dropped it as a subject before I obtained any sort of qualification in it - despite the teacher's protests. In my second term here at Lyon, I intend to take a history of art module if the classes fit in with my other subjects in my timetable, so this visit is relevant. I'm really looking forward to when I can pick my classes for next term!
Anyway, so I casually went to the museum. I went on my own, but this is what I prefer when I go to museums and galleries, as this way, I can see the things which interest me and go round at my own pace. I arrived at the Terreaux square, which is not only a landmark in Lyon, but also a world heritage site, so it is popular with tourists. The town hall is situated here - it is a large and sophisticated building, embellished with golden ornaments. In the centre of the square there is a large, very detailed fountain, complete with a statue of a woman alongside four horses. The shops and cafés situated on the north side of the square make up the backdrop to this beautiful fountain. Amongst these shops and cafés is a Subway - you can't escape Subway, even in a world heritage site!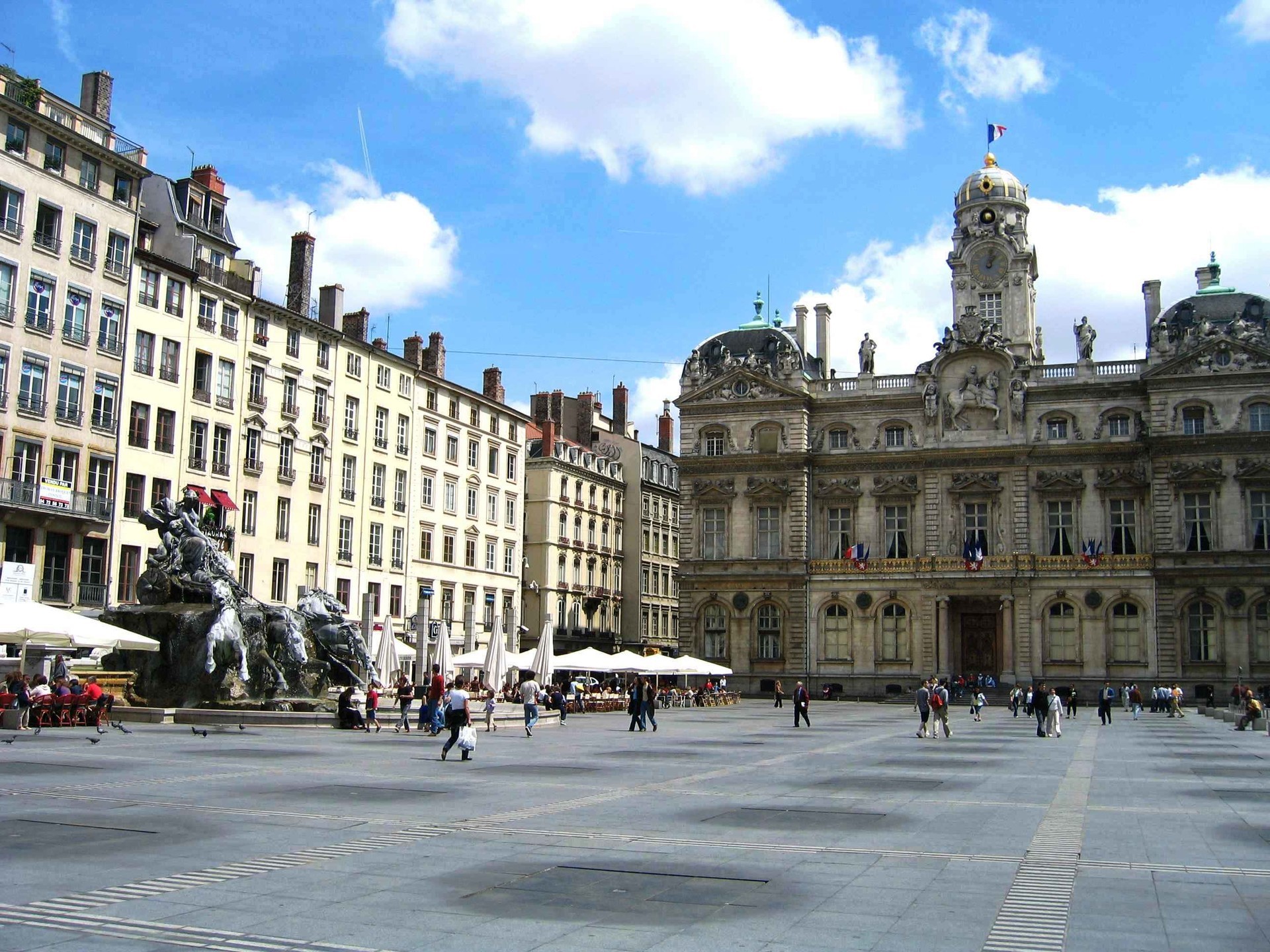 Terreaux Square
When I arrived at Terreaux square, I had intended to take some photos to include in this blog post. I took out my camera equipment, only to be notified that my memory card was blocked. I wasn't sure why this was the case nor how to resolve it. Plus, this memory card was new; it was the one I had bought when I went to Parc de la Tête a few weeks ago. Nothing I tried worked, so I left in search of another card. Several months later, my boyfriend told me that all I would have had to do was turn the dial on the camera to the 'memory card' setting!
I went down two narrow streets to the right of the museum but there was nothing there. However, I knew there was an electronics shop on Rue de la République, so I went there. A girl in the shop immediately helped me, but when I went to pay they started having problems with their till, and couldn't sell me the new memory card as a result. I'm not entirely sure why but I am not someone who likes to fabricate stories.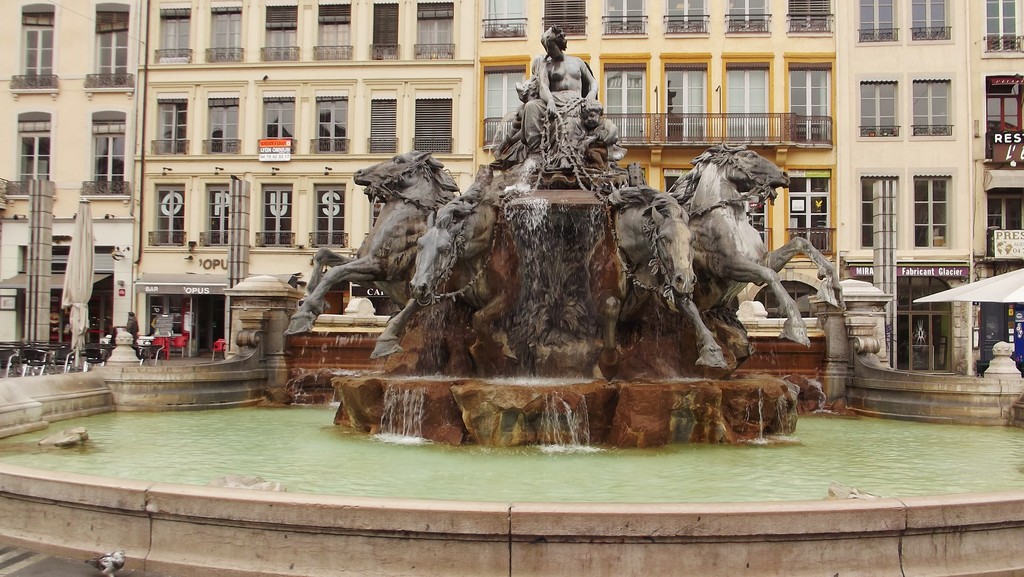 I continued along Rue de la République in the opposite direction of the place where I had wanted to spend my afternoon, the place where I would have been well protected from the cold and the grey skies. I knew that there was a Virgin Megastore shop on the street opposite Rue de la République, so I went there. Immediately when I got there I found what I needed. The memory card was a decent price, I think cheaper than the other shop. I thought the fact that there was a Virgin Megastore here a bit bizarre. It was a fairly popular shop chain in England several months ago, but thanks to the economy's instability the shops closed down. I had not seen a Virgin Megastore in a long time, until my arrival in Lyon.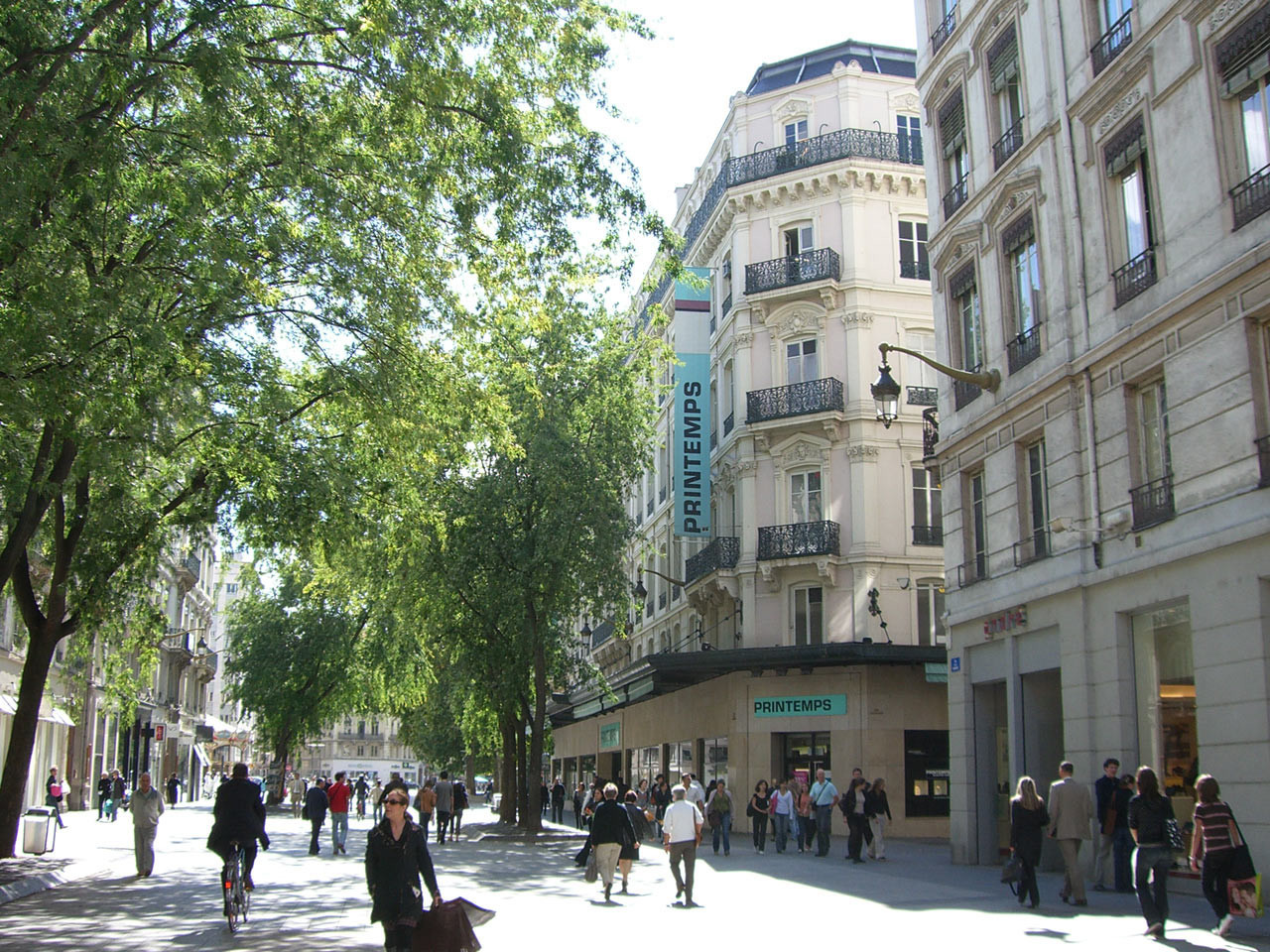 Rue de la République
At last, my trip was back on track. I was able to return to the Museum of Fine Art and do what I had intended to do. The museum was not particularly busy, so the atmosphere was tranquil and calm, perfect for looking at art. Initially, I wasn't sure about the student entry prices, but I was pleased to find that I didn't have to pay at all, even for the audio guide.
The museum takes you through the history of art in chronological order, so that you don't have to become lost as I did. But it's easy enough to follow. I got confused when I got to the main hall. The journey through time started with ancient art and finished with modern art. It was pretty hard for me to locate the starting point, because I could not find any signs to direct me, but after the locker room where I was given the audio guide, I walked on until I found some stairs. I went into a room containing remarkable ancient Egyptian artifacts such as miniature figurines of people and important gods, to extremely detailed coffins for mummies. I think there was also a mummified hand but it was not comparable to the ancient artifacts in the British Museum in London. But I was taken back to see ancient Egyptian artifacts because I was expecting there to be a lot of rooms filled with Renaissance paintings like in the National Gallery in London. The most striking object in the section were the large Egyptian doors which had been given to the museum as the archaeologist had come from Lyon. The doors were decorated with intimidating figures and hieroglyphics engravings which represented the pharaoh of their time and his link to the religious world. Yet some of the engravings had disappeared and some were even left incomplete, which is perhaps an indication they were in unstable times...
Following the Egyptian art, was a very small section focusing on the art of Iran and Mesopotamia, of which was relevant to my course: languages and world cultures, which I had studied for several weeks. A lot of the things had been put into context and had I been able to hear the audio guide as much as before, I would have spent some time there.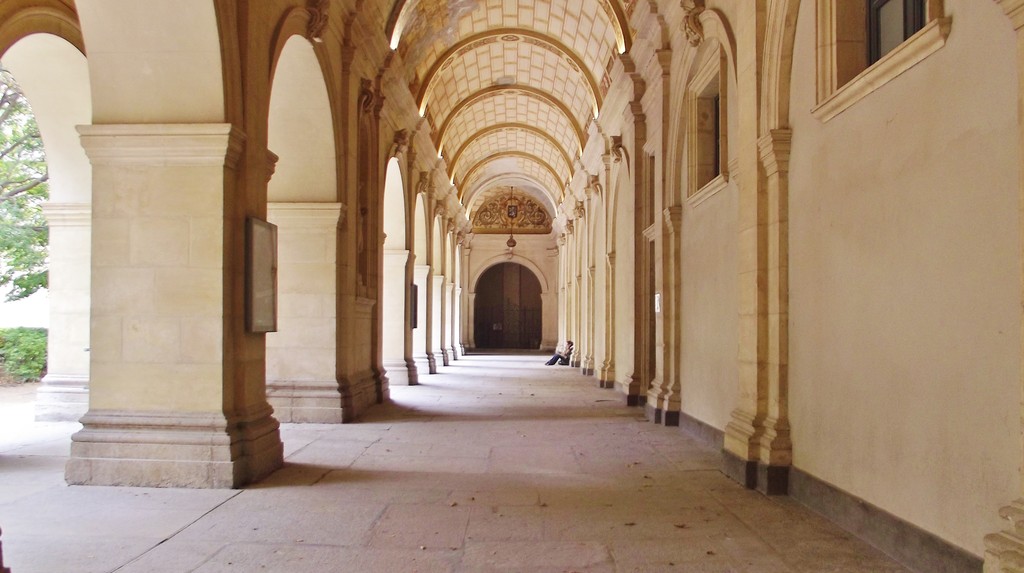 The next section focused on the Greeks and Romans with their elaborate and realistic art depicting the human form. Such representations had almost disappeared during the Middle Ages which was a period where a lot of art had a religious agenda and contained religious representations. They were mostly scenes from the bible. The objects were often things which you would find in a church. The Ivory sculptures were incredibly detailed and they were without a doubt the most elaborate things there. The other sculptures were made out of wood. Another was made out of part of an altar. However the biblical scenes depicted in art were not always pleasant. I remember a sculpture that focused on death, plagues and the end of the world, perhaps the aim of this artwork was to raise awareness of the importance of religion. I will undoubtedly return if I do the medieval art module.
Afterwards, I found in the Spanish pottery room, a form of art introduced by Muslims when they occupied certain parts of Spain. All of a sudden my eyes were drawn to a 20th century room in the Art Nouveau style. The French architect was a key figure in the movement. Each part was specifically designed to be a part of this movement. But I thought to myself, 'What's going on here? Where is the art from other movements such as Renaissance and others from the 19th century, such as Impressionism? '
I had to climb up the stairs to find it but I didn't know that when I was there. After climbing the stairs, there was a modern art hall, where very modern artworks were displayed. I am certain that my mum would have had something to say about it. In summer we went to the Tate Modern, a modern art gallery in London. She could not understand why certain works were classified as 'art'.
Here, I am not sure about the name of the artist but I saw several of his works, which were essentially large canvases, mostly black. But some canvases had grey or which parts on them. From afar, the canvases appeared to be simple and plain, and debatable whether or not they could be called 'art'. But upon closer inspection, the artist has used a lot of different textures, so that the lighting creates different effects and highlights certain parts of the canvas. It was very subtle and I am not sure what I thought of it. I had wanted to find out more about these paintings and the artist's ideas, so I tried the little audio guide which I had, but the numbers I keyed in didn't seem to correspond with that of the canvases and instead it started speaking about the sky painting and large staircases. This was not the thing I wanted.
On the next floor, there were several rooms filled with Renaissance works. I read something about these paintings and how they were stolen and hidden during the French Revolution. Afterwards they were given to the Fine Art Museum in Lyon, although I am not too sure. God and religion were popular themes in a lot of the paintings. The detail used was incredible. The painters were very gifted. I was absolutely blown away by how realistic the faces were, as well as the use of light and shadows. These paintings were masterpieces. I sat on a bench, in the empty room, taking in all the art around me.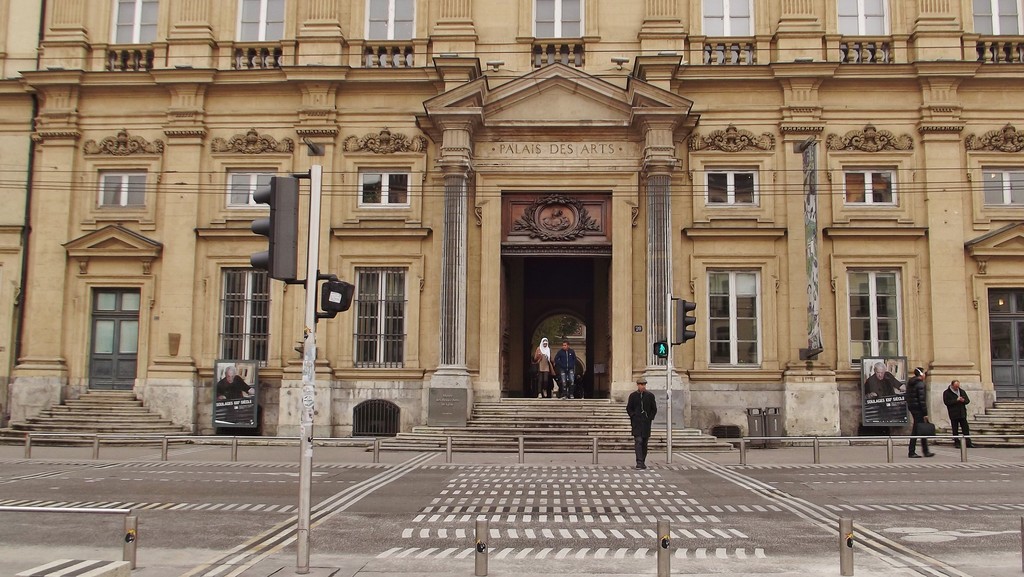 I went into another room, which was situated on the right hand side of the staircase if you face them. Here you can find paintings and sculptures from the nineteenth century and start of the twentieth century. Impressionism was a big theme in the times of painters such as Renoir, Boudin, Degas, Pissaro, and of course, Claude Monet.
Impressionism is a style that I am very familiar with. I briefly studied it during my first year of university; it was a part of my module on French culture. I had also watched a television show with my mum about the birth and characteristics of Impressionism, which served as a way of distinguishing painting from the new era of photography. There were several well known artworks, such as 'Charing Cross Bridge' by Claude Monet, one of my favourite artists.
The last room was a modern room with the largest black canvasses. But also, it was a work from the cubism and surrealist movement which includes the work of Picasso. Here, the art was daring, bright, and full of life. Some of the more modern paintings were quite minimalist by making use of only three colours.
Underground there was a room dedicated to sculpture only, many from the Renaissance period but also some more modern ones. I spent a brief moment in this room, before heading back home.
All in all, the Fine Art Museum is worth visiting especially if you are a student, as it's free. I spent two hours in the museum and I really liked the way in which it takes you through time and how it includes not only paintings, but other objects and artifacts too. Each era is very well presented. I also like the option of being able to find out more about an artwork in one of the several languages offered, which is the case for the majority. I did have a small problem in trying to listen to the information about an Egyptian thing, but I believe that I should have to use the French language, it is the point of Erasmus after all!
---
Photo gallery
---
---
Content available in other languages
Want to have your own Erasmus blog?
If you are experiencing living abroad, you're an avid traveller or want to promote the city where you live... create your own blog and share your adventures!
I want to create my Erasmus blog! →