The great city of Liverpool
Days pass and little by little I'm beginning to map out a picture of the city, although I must say that it's so big that a lot of the time I don't know where to begin. To start visiting places, the best course of action is to go to the information centre which is located in Liverpool One (on Whitechapel Street). There they will give you some maps of the city centre and advise you a bit on the best places to go to. You should also visit the city's tourism website to give you some background information before moving here.
One of my first touristic trips was to the port, it was a day where after having finally solved all the complications with finding a house I fancied a walk. I went to Albert Dock and immediately started to appreciate the area's charm. It really is a lovely place to walk around, all the buildings by the port have something special about them and you are allowed to walk all around.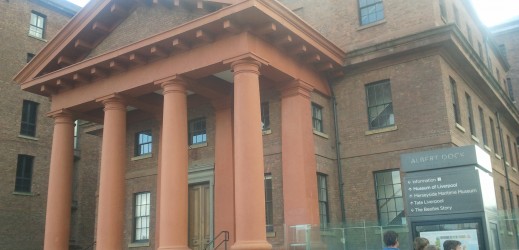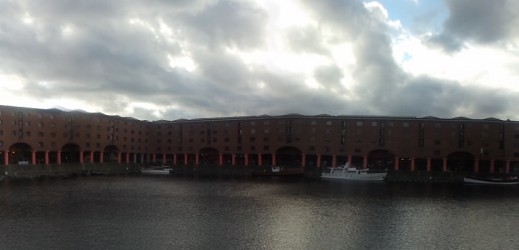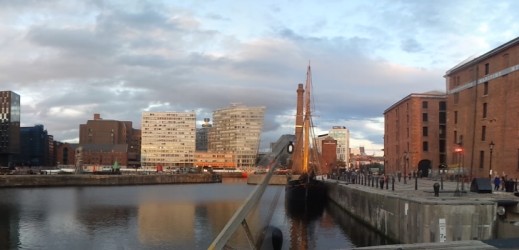 After my small walk, I went directly to The Beatles Museum, which is on Albert Dock. I have to say that, although I'm not particularly a fan of the English band, I enjoyed the experience! There are two types of tickets: one is only the museum and the other is access to the museum and a (recorded) performance by Elvis. I chose the first option and being a student, it only cost me £9. In the entrance they give you an audio guide in the language that you choose. After this I went through the museum and you were even allowed to take pictures no problem.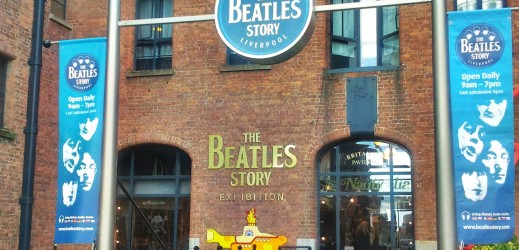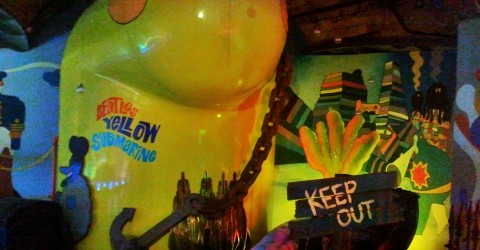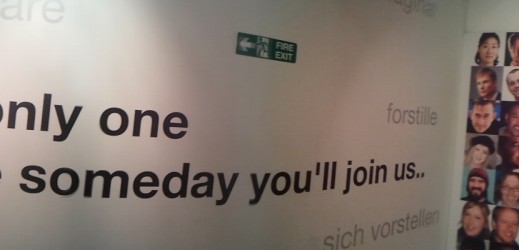 After almost two hours (the museum is big, I went around slowly and took a lot of pictures) I came out again at Albert Dock and walked towards an enormous water wheel close by, next to the Liverpool Echo Arena . There they do concerts, shows etc. and by this time it was dusk and the light shimmered over the arena. It was a magical moment.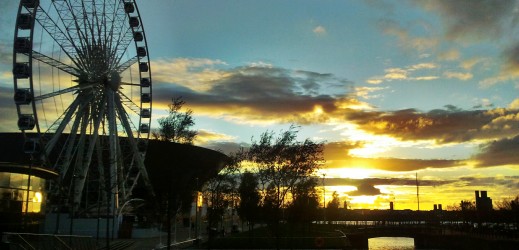 I must say that apart from that moment, the area next to the Echo Arena does not have a lot going on unless you want to see and even climb on top of the water wheel (£10 if my memory serves me, I looked but decided not to). It wasn't really worth the walk to get there. It's better to continue walking by Albert Dock and if you have time, go towards the Liverpool Museum which is also there. It's on my to do list to visit it and so next time I'll have something else to tell you about.
That's all for the time being, I'll wait for you by the River Mersey. If there is anything you need I am ready to help. All the best!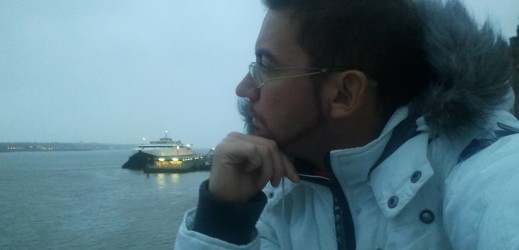 ---
---
Content available in other languages
Want to have your own Erasmus blog?
If you are experiencing living abroad, you're an avid traveller or want to promote the city where you live... create your own blog and share your adventures!
I want to create my Erasmus blog! →