Liverpool
Although it's not a big city, and in my opinion isn't as pretty as Dublin, it's where the Beatles were formed. If you walk around this city, you'll find lots of different memorabilia of the Beatles, like museums, statues and also merchandise in gift shops.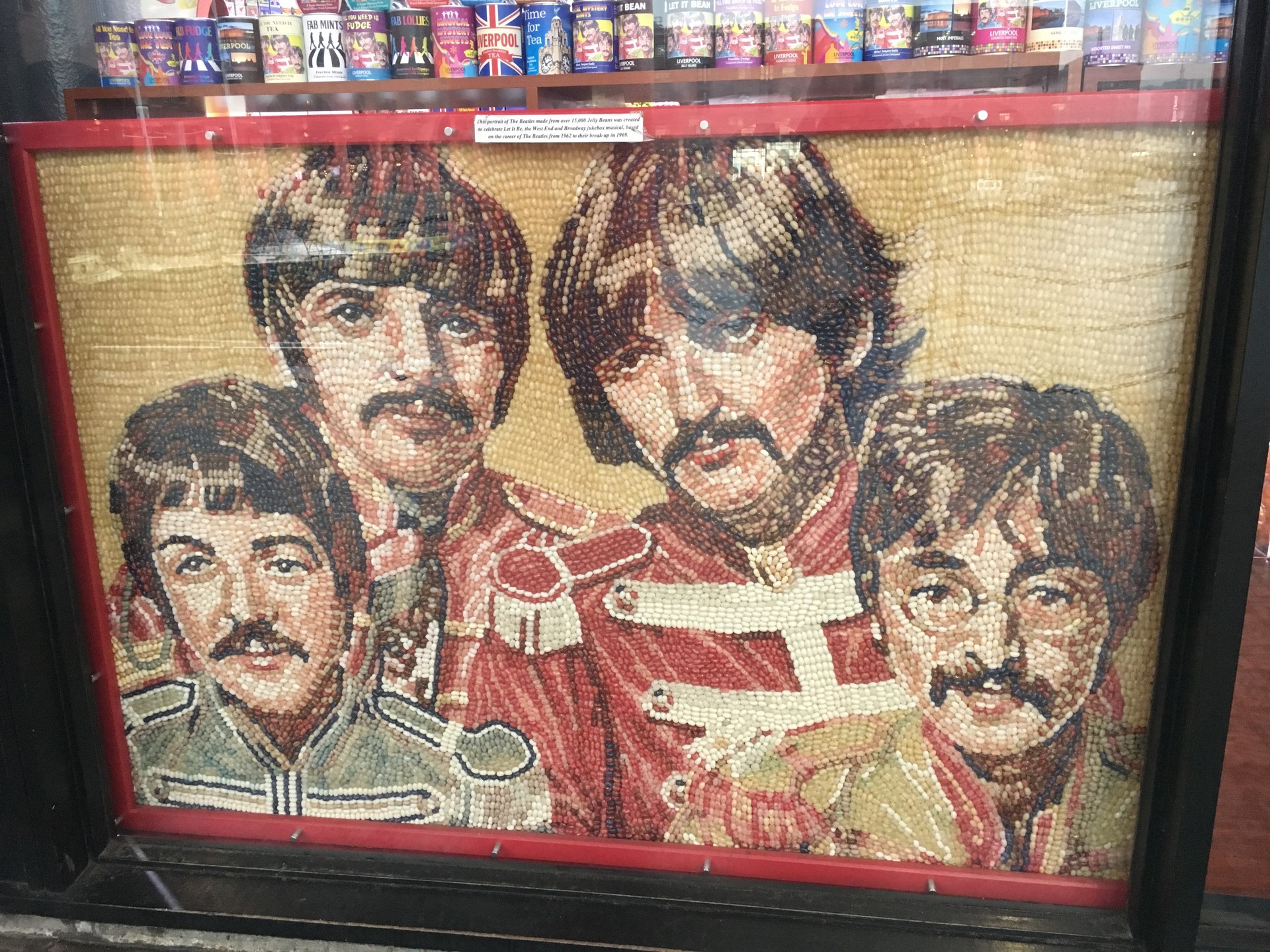 As I arrived in Liverpool at night, I went to visit the centre and the port. The centre is made up of a rather wide pedestrianised street and is full of clothes shops and food stores. Also, at night, there are many lights which light up the street and people go there to spend a little time.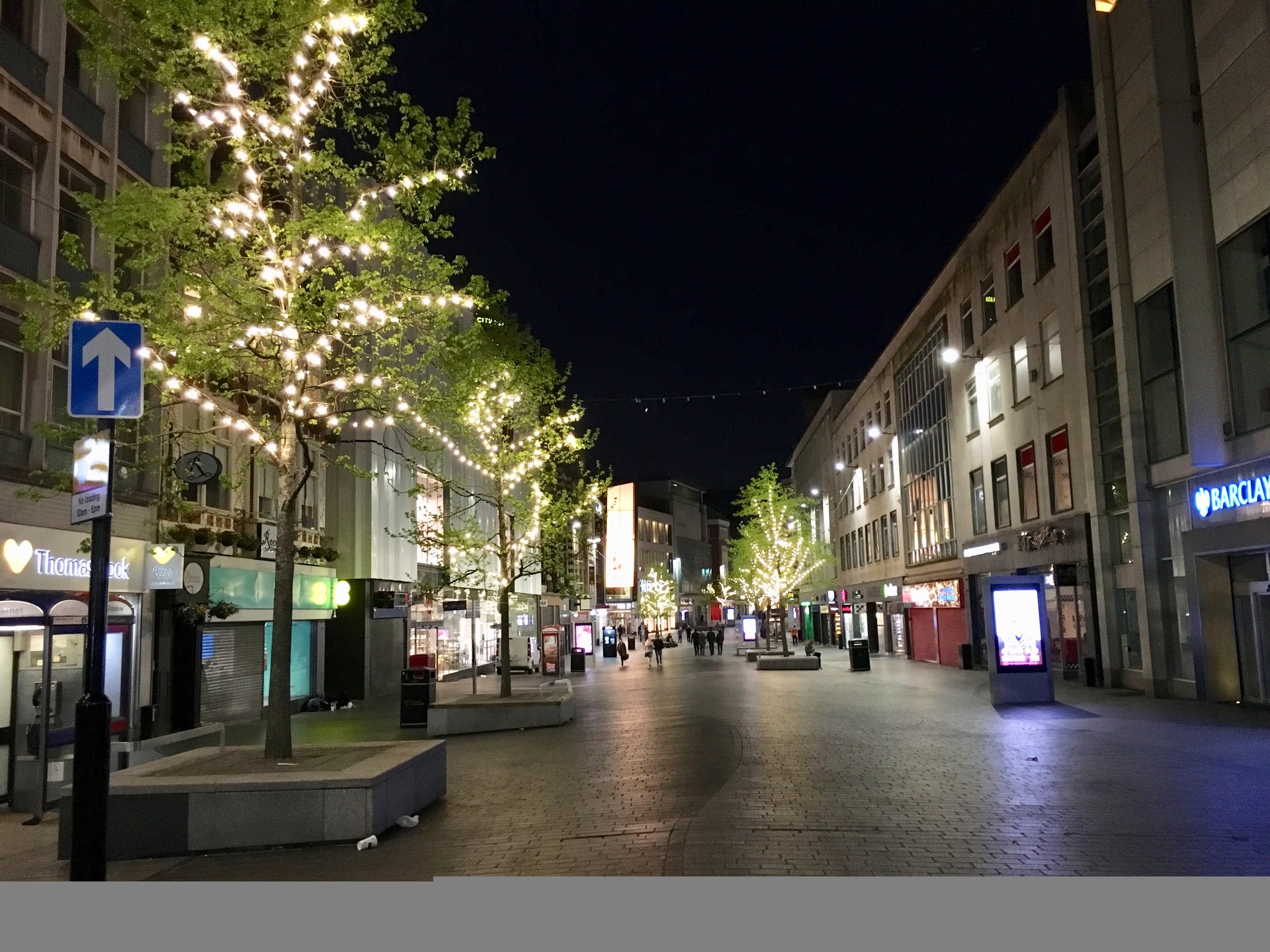 Near the centre, you'll find The Cavern Club, which was where the Beatles started out their artistic life, where they started playing concerts. This bar is really popular nowadays thanks to them, and they also open during the day. It's full of Beatles memorabilia and its worth going to see what it's all about.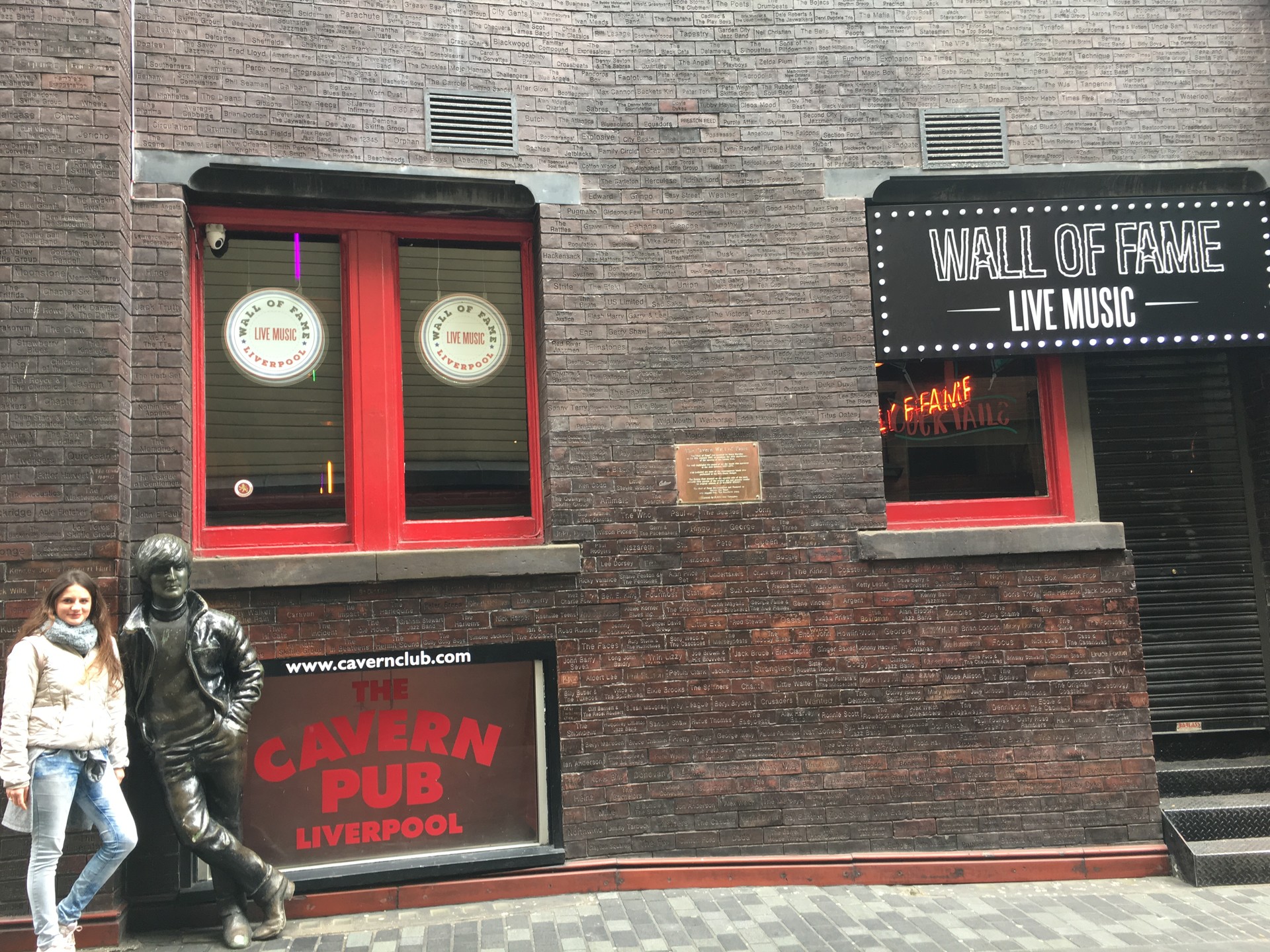 At the port, there are many museums, but the majority close really early (around 5p. m). There, you can also see the statue of the Beatles, which you always have to queue up for to get a chance to have your photo taken next to it.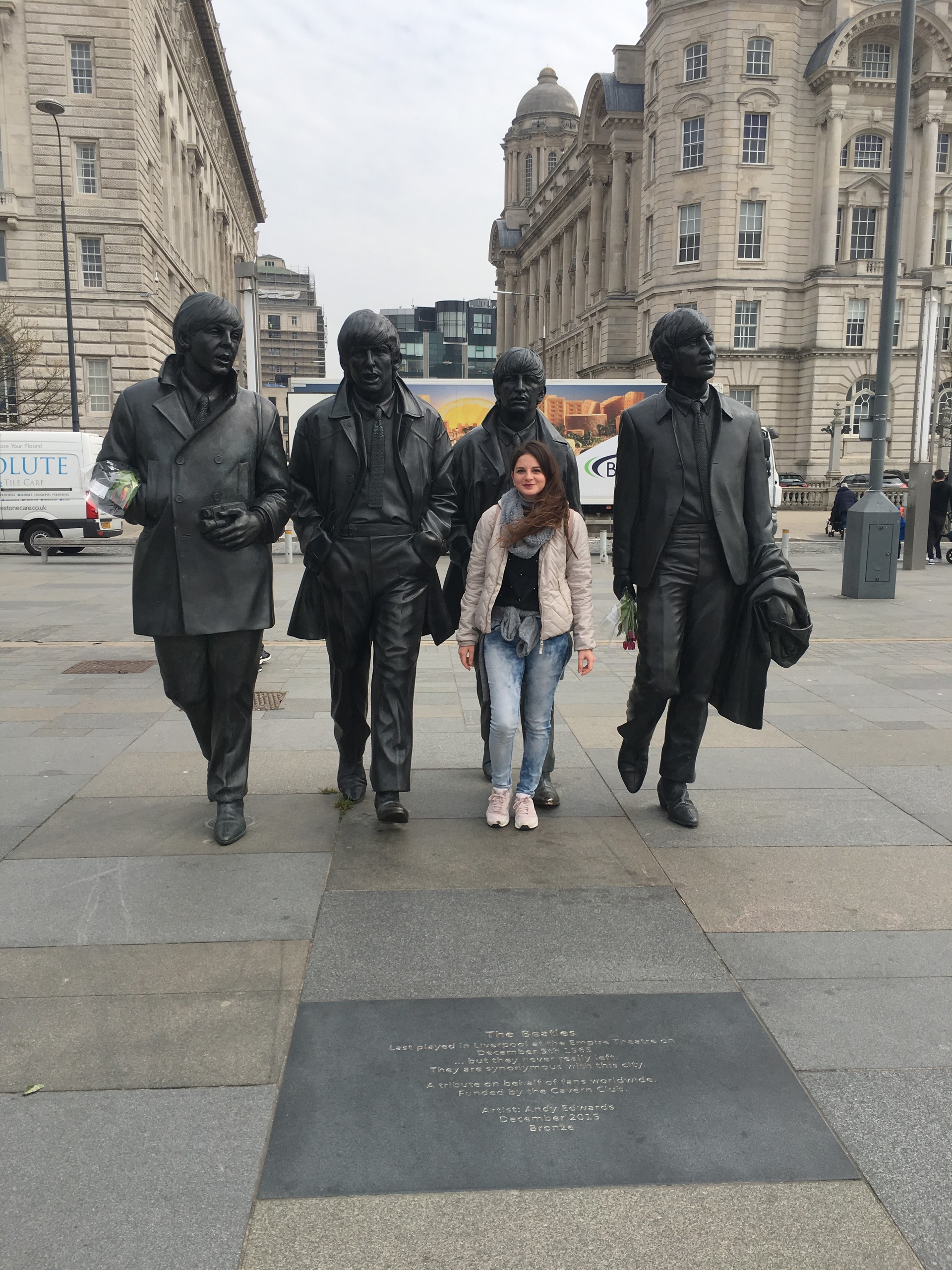 Another thing I really liked about the port is that it has a wheel which you can go on and see the whole city from above, as well as going for a lovely walk. The whole port area is very beautiful and it's well decorated, and therefore it's worth going there and spending some time there at night.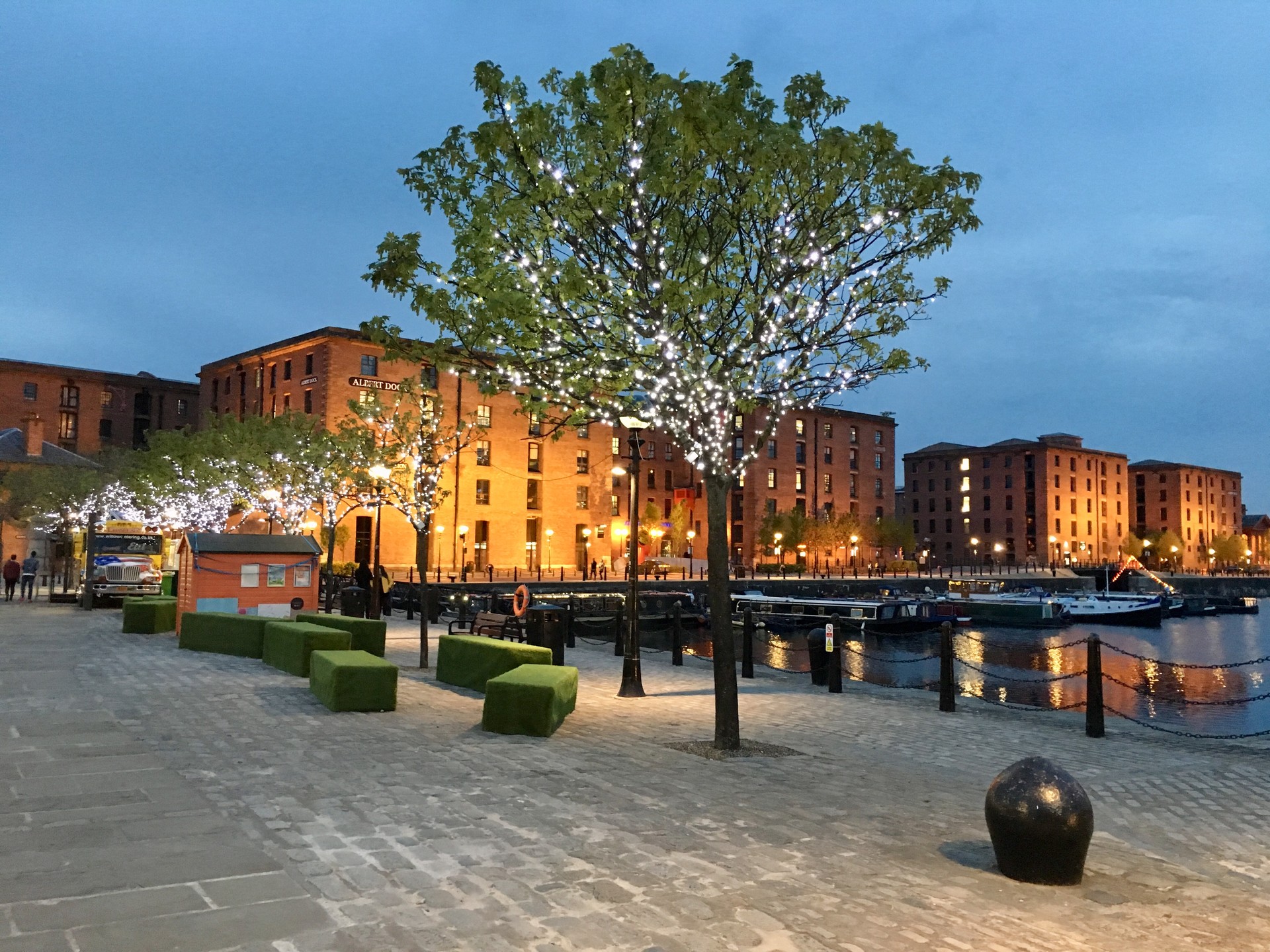 There's an area at the port, near all the museums there, which is an ideal place to eat, as there are so many restaurants, of all kinds of food, looking out over the sea. But these restaurants are usually very expensive.
The museums I recommend going to and the ones which are really good, and have lots of different things to see, are also free. There are specific places in these museums where you can give a donation and it says you can donate an amount of 5 pounds if you wish. These museums are the following:
The Museum of Liverpool, which is literally next to the statue of the Beatles in the port. This museum is great as it has interactive facilities so that children can also have fun in a museum. There are many floors and they have lots of different things to see. On the ground floor there are trains, and there's an area with games where you have to guess what different things are in a picture and you also get to smell the item to verify it. There's another area where there are things from Asia and children can dress up with the clothes from Asia they have and look at themselves in the mirror. There are also statues of animals and humans in the first stages of life. And on the top floor there's a room dedicated exclusively to one of the most important Beatles: John Lennon with his wife. It shows the ups and downs of the relationship, the songs and things they did together. It was one of the most moving places I've been to.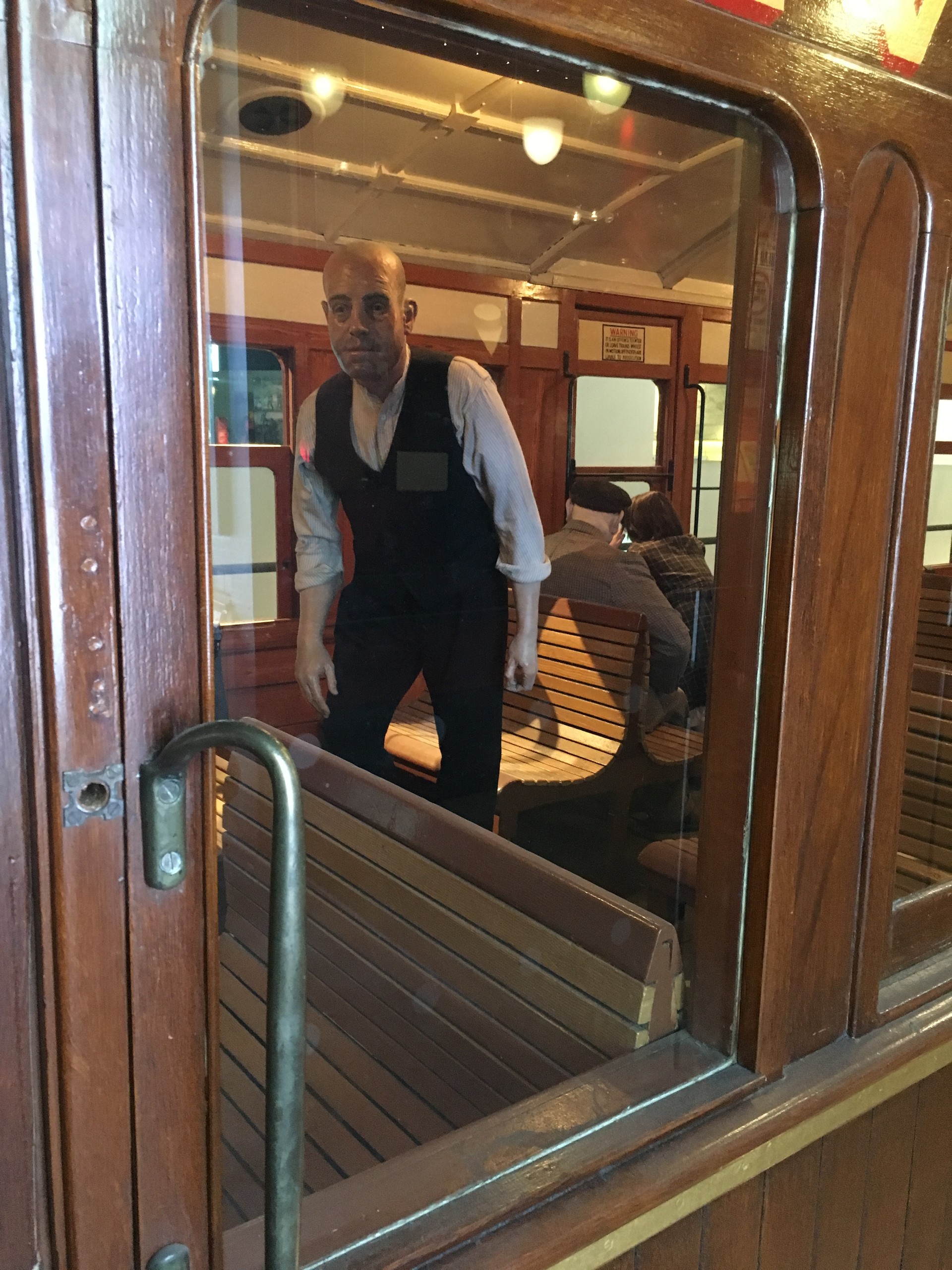 Merseyside Maritime Museum. Although the main things to see in this museum are related to sea life, on the top floor they also have a display on slavery which is really good. In this part, they tell you about tortures carried out on black people, and also things about the Ku Klux Klan. On the penultimate floor, you can see everything to do with the Titanic with original objects which were found at the bottom of the sea on this ship. And the rest of the rooms are full of boats and ships.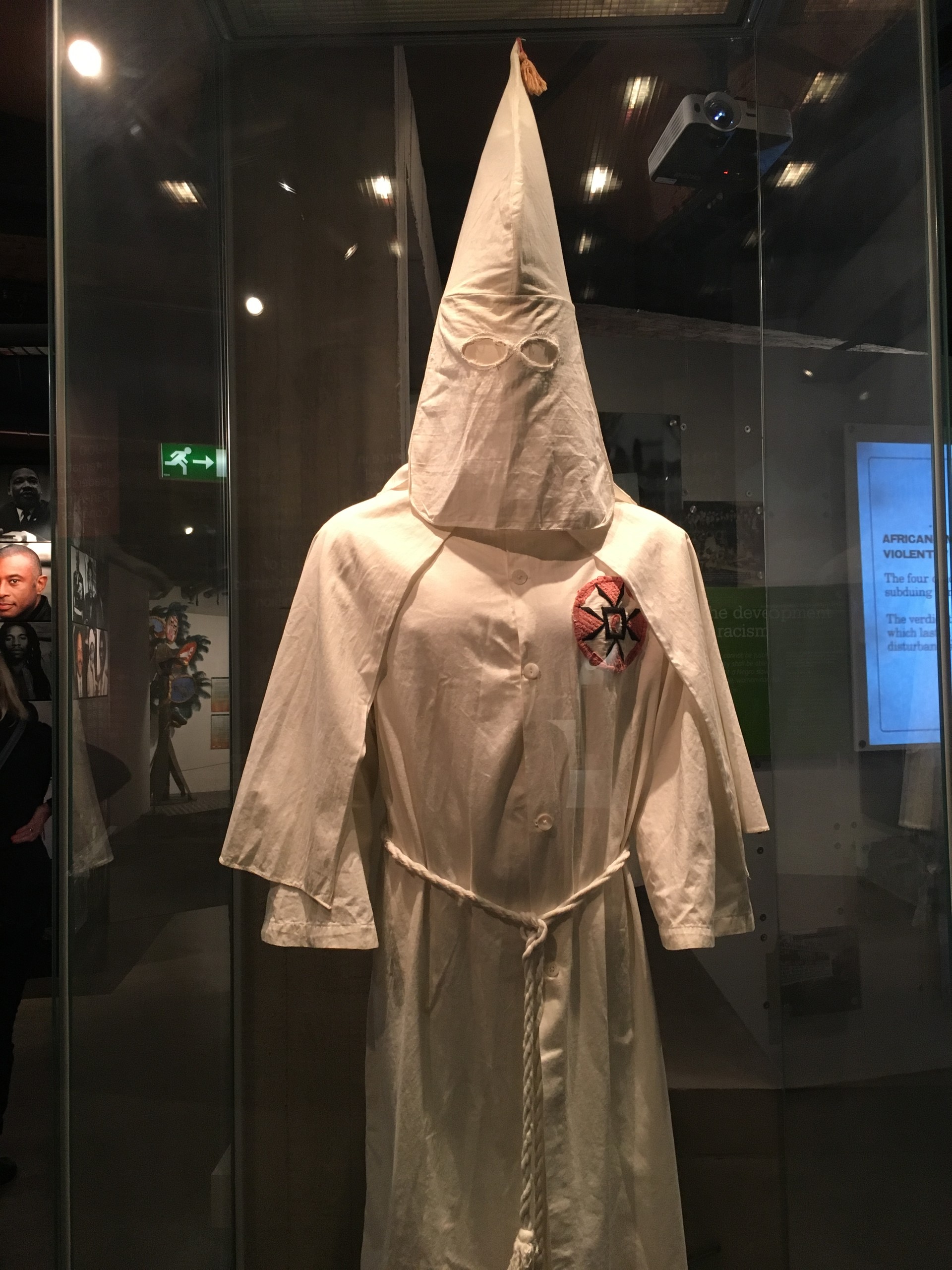 Tate Liverpool. It's a museum with lots of works of art in different rooms. Although in the room on the ground floor they also play a video about the evolution of how they treated black people, especially how they were treated by the police. These rooms had works of art even on the floor, which I thought was really interesting.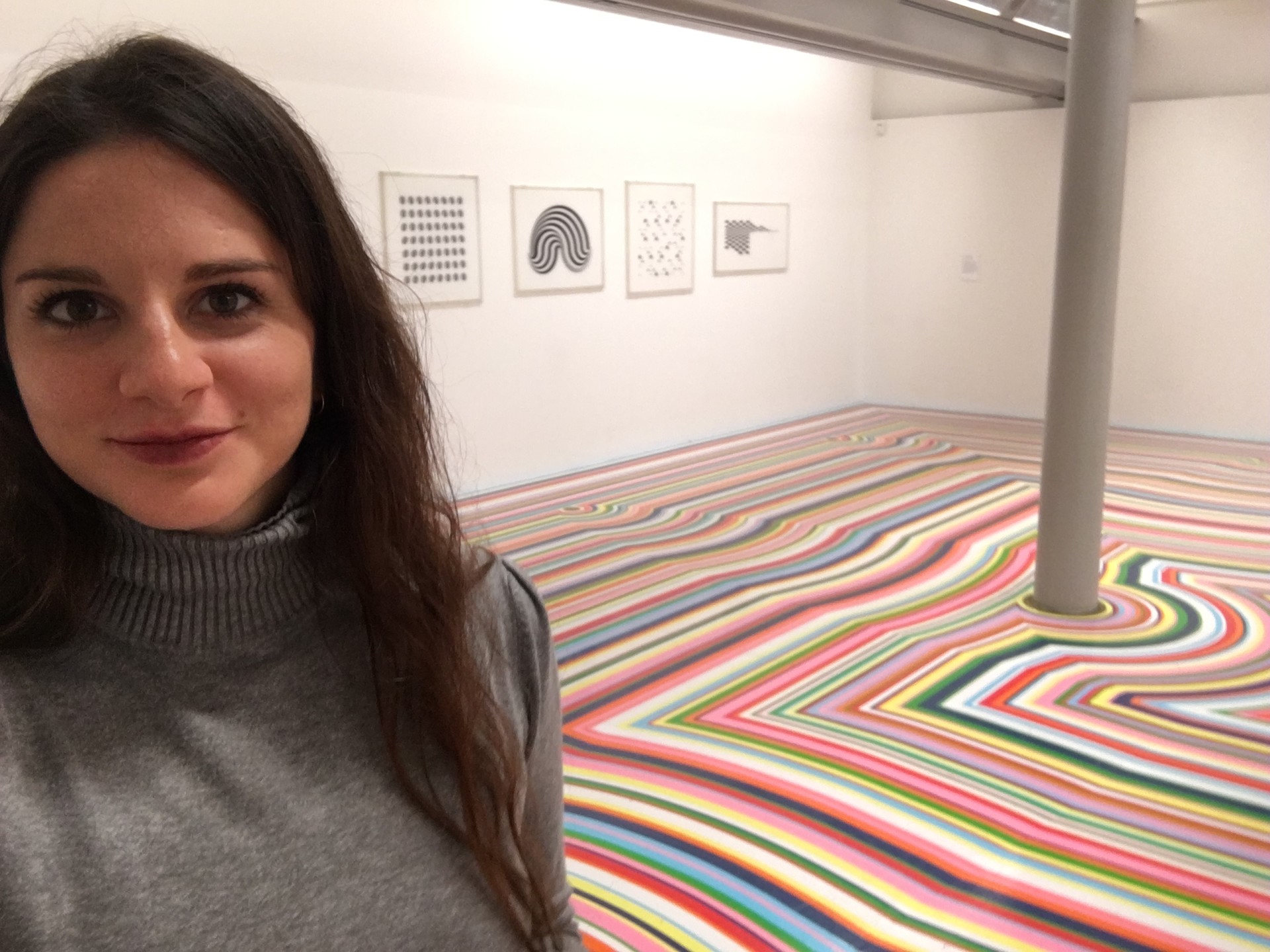 St George's Hall which is in the centre and it has a huge striking facade.
Walker Art Gallery, where you can see an original replica of the Mona Lisa, as well as paintings from other famous artists such as Leonardo Da Vinci.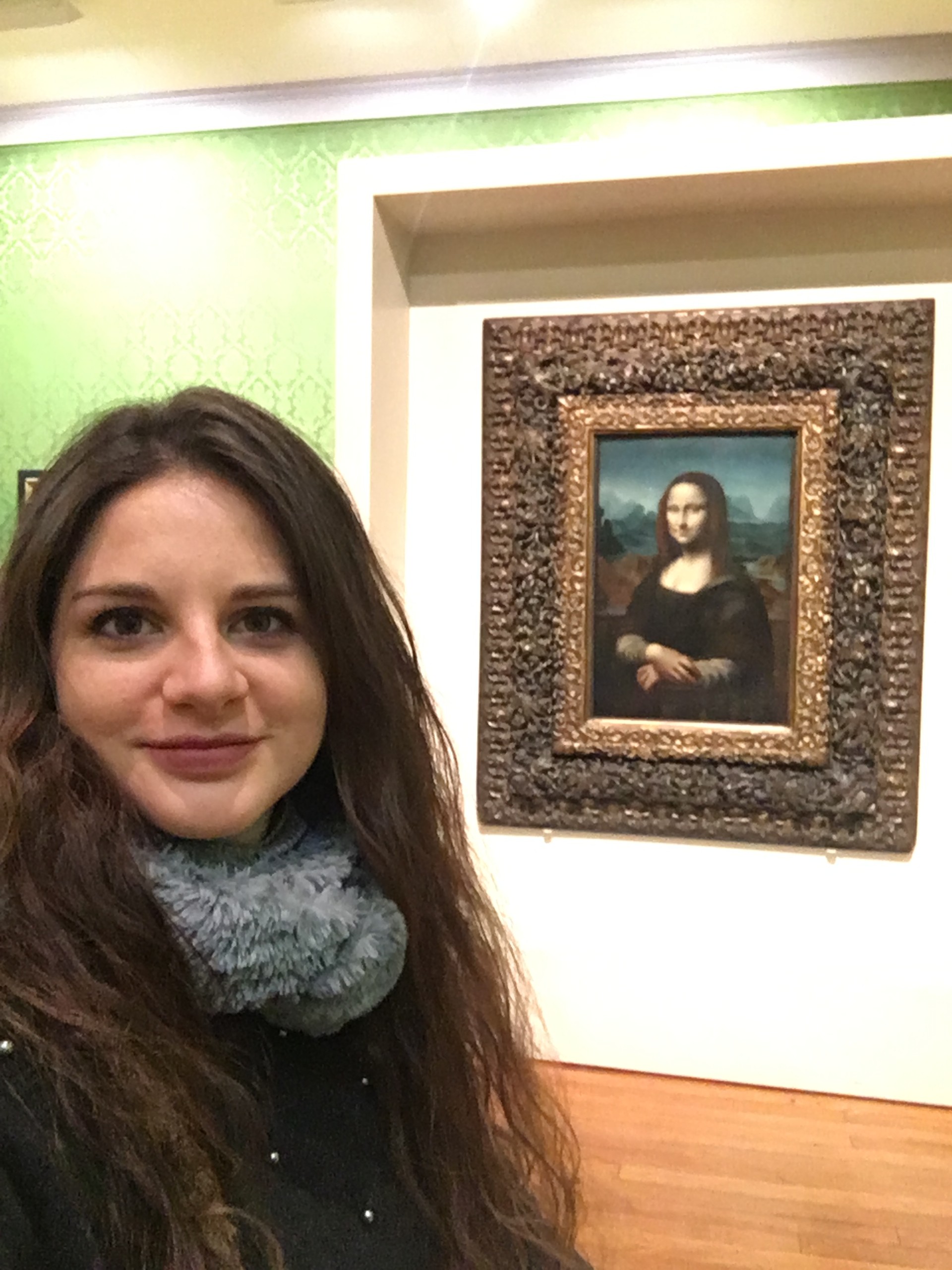 Central Library, which although isn't a museum, is a tourist place as it's such an extraordinary Library with lots of bright colours to liven it up.
Another museum I recommend visiting, and I think is the most important is the Beatles Museum which is also at the port. As soon as you go inside this museum, you feel like you're in another world, with Beatles songs playing non-stop, and you can see their instruments and other belongings.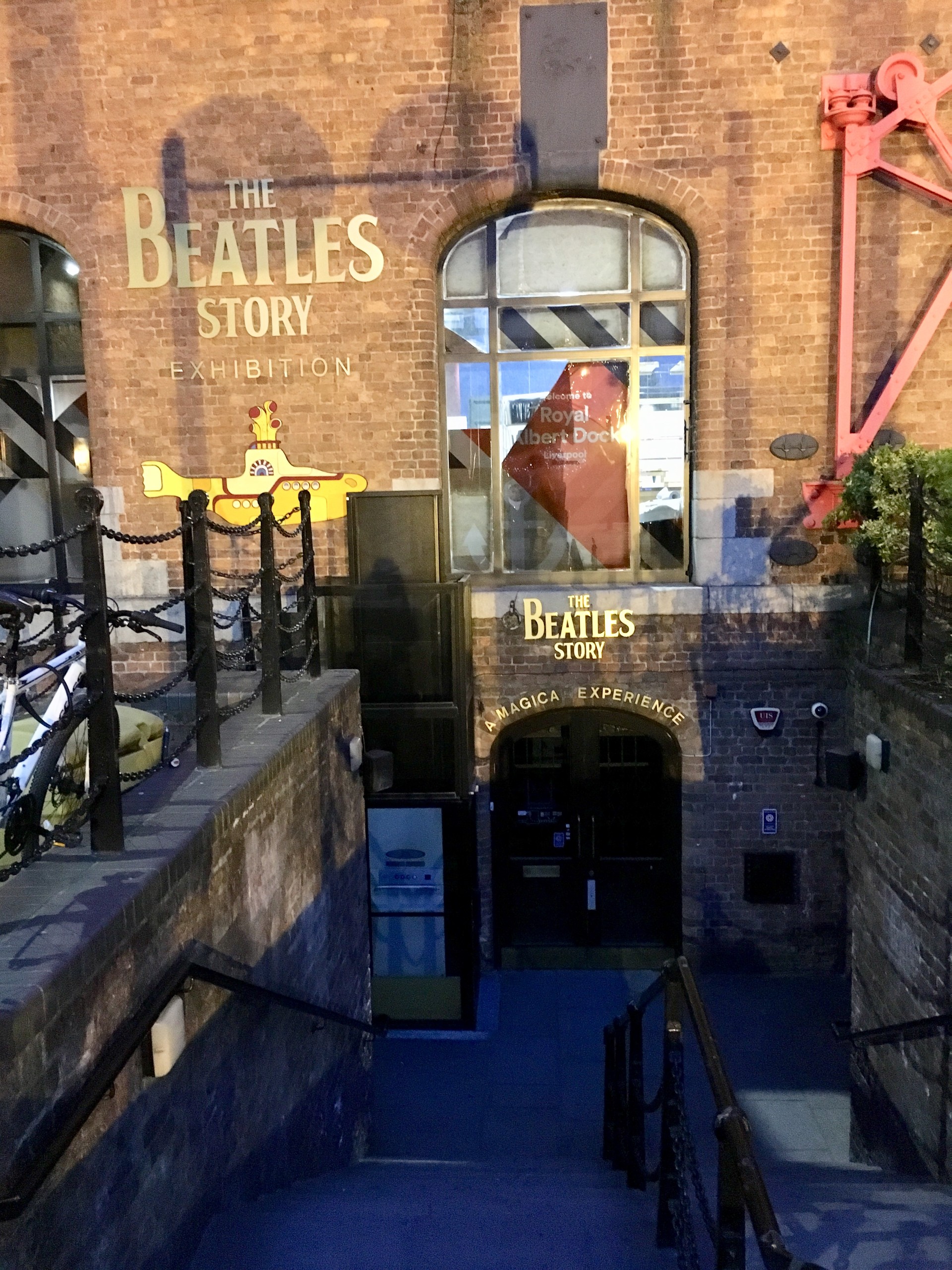 The churches I recommend visiting are:
the Liverpool Metropolitan Cathedral, which has many colourful stunning works of art outside, and inside it's also very colourful. It's a spherical cathedral.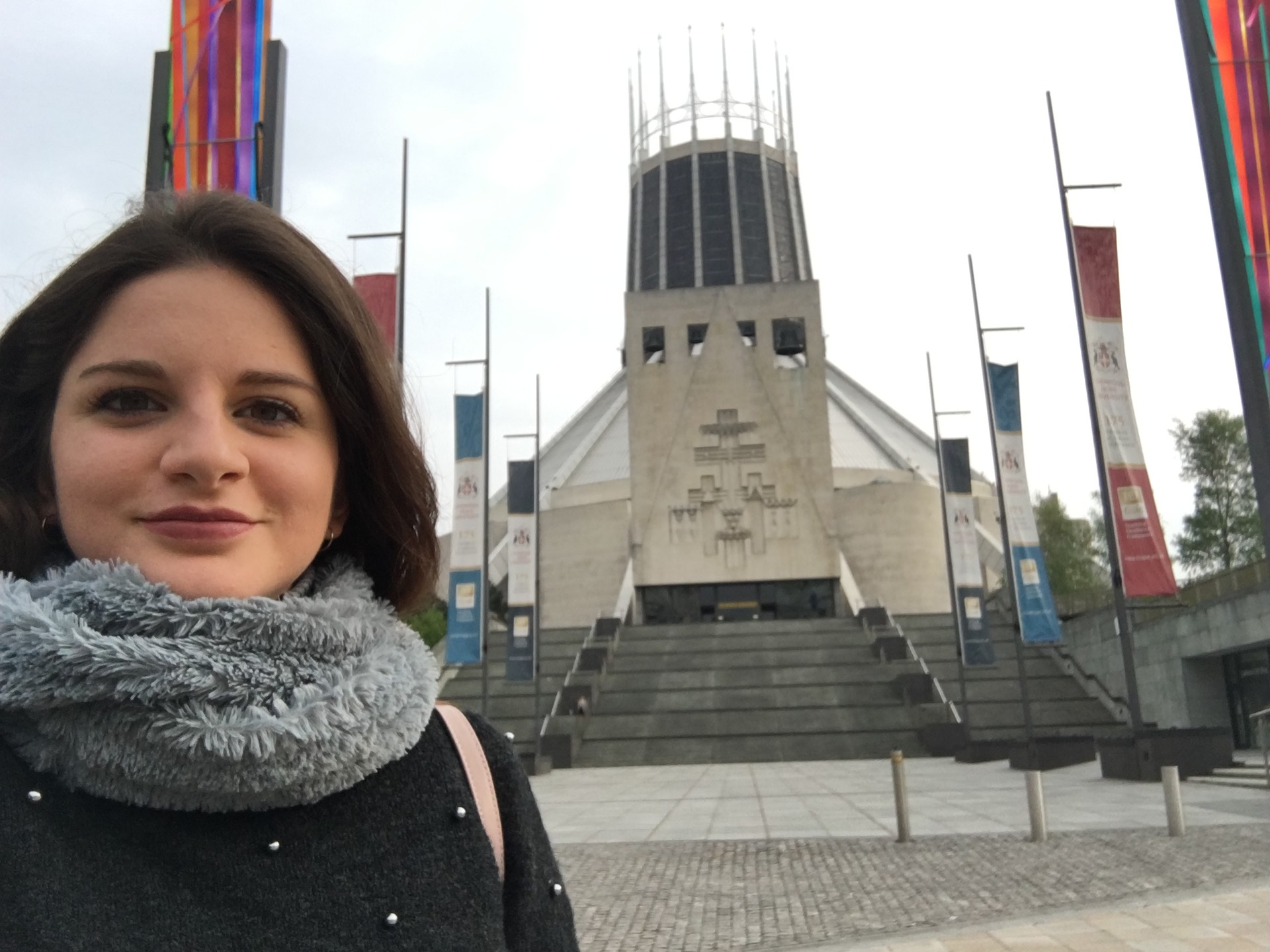 Liverpool Cathedral which catches your attention because of how big it is and for its redbrick colour. The beauty of this cathedral is also because of where it is, with pretty houses in a stunning neighbourhood.

Liverpool Parish Church, which is really near the port and has a pretty garden, although it's small.

St. Luke's Bombed Out Church, which is a church with no roof or windows, and you can now go to visit. It's very beautiful.

Other places of interest to visit is the Liverpool town hall which is a building very characteristic of the city.

---

Photo gallery
---
---
Content available in other languages
Want to have your own Erasmus blog?
If you are experiencing living abroad, you're an avid traveller or want to promote the city where you live... create your own blog and share your adventures!
I want to create my Erasmus blog! →