Experience in Lagos, Nigeria by ELEWACHI
Architecture and landscape

8 / 10 points

Entertainment

10 / 10 points

Culture and customs

10 / 10 points

Transport

4 / 10 points

Gastronomy

10 / 10 points

Prices

6 / 10 points

Party

10 / 10 points

Weather

6 / 10 points
---
What is it like to live in Lagos? Would you recommend it? What is the city like?
Lagos is an exciting city to visit. It is the economic and entertainment capital of Nigeria. Set on the West African coast line, Lagos is home to the Atlantic ocean and has a lot of public and private beaches and some Island to boast of.

For people who are vibrant and love the fast pace in life, Lagos is the place to be. If you have ever been to down town Manhattan in New York, you would see some similarities in Lagos Island which is a commercial hub in Lagos Island.

The traffic is also something to watch out for. Its unpredictable and can be deadlock for hours. Needless to say if you have an appointment, leave two hours early.

The inhabitants are helpful and can be aggressive depending on the individual met.
What is the student lifestyle like in Lagos?
Students in Lagos have a student lifestyle (smiling).Accommodation is provided on most university campuses but is not enough to cater for the number of students enrolled so some students have to rent outside the campuses. Some students come from their parents homes too.

Some students have cars to aid their movement. While others rely on the campus shuttle buses or tricycles (keke marwa) or motorbikes (okadas).
How much does it cost to live in Lagos?
With about 5000 Euros or less you can live comfortably as a student. (Please note that figure quoted is subject to you doing your own investigation).
Is it difficult to find accommodation in Lagos? Is there any advice you can give?
It is not difficult to find accommodation in Lagos. Through the use of agents and also personal contacts, you can get a good place at an affordable price.

It is important that you meet with the owner of the property or his representative (lawyer or otherwise) before parting with funds and ensure you are given a receipt and tenancy agreement.

Like most countries, view the property before payment and not the other way around.
What is the food like? What are your favourite dishes?
The food is great. If you are not picky and like to try out new dishes, then get ready! Lagos has a lot in stock for you. Nigeria is home to different ethnic groups and so they have different dishes. As diverse as we are, in Lagos we are one united. From the traditional dishes and local joints to five star hotels, restaurants, fast food joints, pizza huts, ice huts. Name it. I believe we have got it.

I like beans and plantain. But if you are not a beans person, i recommend the Jollof rice and plantain. Yummy!!!
What places would you recommend visiting in Lagos?
There are lots of places to visit depending on your location. Ikeja city mall for movies and shopping, Allen avenue and Opebi for shopping, Maryland shopping complex. There is also the Tejuosho market for shopping. All these are found on the mainland.

On the Island, you are spoilt for choice. Glee hotel is a nice spot for good food and entertainment. Bottles is there, yellow chilly, Lekki phase one is another entertainment zone. The palms and Silverbird galleria for movies and shopping. The beaches are all on the mainland.

Am i forgeting anything? Please just go and visit i can't write them all. (laughing)
Is it good to eat out in Lagos? Can you tell us your favourite spots?
Most definitely! Food is everywhere! From the local bukka where you can eat local meals to posh restaurants and fast food joints, you would not run out of places to eat.

I like Glee hotel restaurant. The food is amazing and chef knows how to set you taste bud right. They have a roof top bar where you can relax, listen to music and enjoy the view and cool Lagos breeze. It is located on Akin Olugbade street in Victoria Island.

Hard rock cafe is also another favorite spot. Set close to the water front, you can dine and have a good time at the beach afterward. If you want to swim, there is a pool right there so need to jump into the ocean. (smiling)
Is the nightlife good in Lagos? Where is good to go?
Ain't no party like a Lagos party (sung by Banky W a Nigerian artiste). Nobody knows how to party more than a Lagosian. They would rock till the break of dawn. From one bar to another and then finally the club to another, the night just got younger. They party in groups. The more the merrier.

Cubana, Cocoon, Quilox just to mention a few.
What advice would you give future students heading to Lagos?
Saddle up for some good time entertainment the Nigerian way.

The food, the culture and the people are amazing.

Be grounded in your study so you don't forget the reason why you are there (study).

Be prepared. Be street smart.

Its a different world in Lagos.

Have fun!!!
---
This content has been entered in the Erasmus Travellers Competition and have earned 479 points.
4690 chars (469 points)
3 views (9 points)
This competition was made possible by: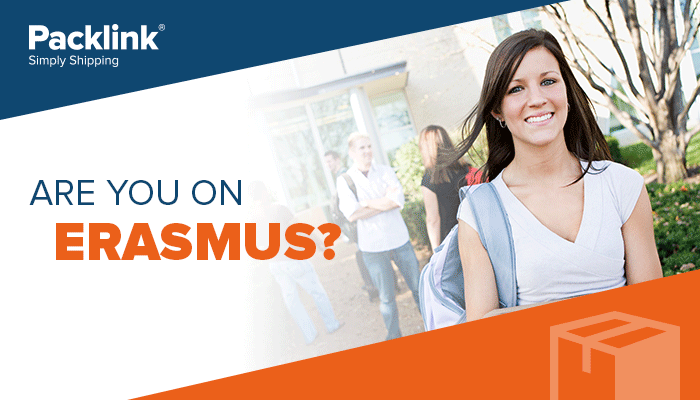 ---
Share your Erasmus Experience in Lagos!
If you know Lagos as native, traveler or as exchange student... share your opinion on Lagos! Rate different characteristics and share your experience.
Add experience →