Erasmus Experience in Krakow, Poland by Kristi
Architecture and landscape

10 / 10 points

Entertainment

10 / 10 points

Culture and customs

10 / 10 points

Transport

10 / 10 points

Gastronomy

10 / 10 points

Prices

10 / 10 points

Party

10 / 10 points

Weather

8 / 10 points
---
Why did you choose to go to Krakow, Poland?
I choose Krakow right away because of the amazing landscapes I saw from online videos and different reviews online.
How long is the scholarship? How much money do you receive to help you with living costs?
The scholarship lasted for 1 semester( 5 months). I received around 700 euros per month which where more than enough to cover from food to parties and trips with other Erasmus's.
What is the student lifestyle like in Krakow?
It's an easygoing lifestyle which is made even better from the warm and welcoming people of Krakow. There were tons of places to see and explore and diverse cultural places to visit.
Would you recommend the city and the University of Krakow to other students?
I would 100% recommend the University and the city of Krakow to other students. The city was amazing to be in and very welcoming . Also the professors and staff of the university were friendly and helpful.
What is the food like?
There is a lot of verities of foods to have and the traditional food was also really interesting to try. I would recommend everyone to try zapiekanka(personal favorite).
Did it cost you to find your accommodation in Krakow?
I found an apartment together with my friend in less than 2 days of search. There are a lot of apartments waiting just for you :D .
How much does it cost to live in Krakow?
I personally come from a country(Albania) which has a really low cost on everything and was surprised to find that in Krakow everything was cheaper than most European countries. It is not nearly as expensive as you would except and this made the whole staying a lot more pleasant since you could spend more money to travel or party :) .
Is the language easy to get to grips with? Are there language courses available at the University?
For me personally it wasn't since polish is a Slavic language but there are courses available at the University which made the whole experience easier.
What's the easiest or most economical way to travel to Krakow from your city?
For me personally it was by plane but I choose to travel to Hungary and take a bus from there to Krakow. It lowered the cost and gave me more opportunities for sightseeing along the way.
Where would you recommend to go on a night out in Krakow?
BaniaLuka is the most famous Bar so far. I recommend going there since all Erasmus's know of the place and it has a nice and friendly atmosphere to it.
And for eating? Can you recommend some good restaurants in Krakow?
There are tons of restaurants in the Old Town which have delicious traditional food. Finding a good restaurant or bar in Krakow should be one of your last worries
What good cultural sites are there to visit?
There are different art museums and historical places to visit and I would recommend going to as many as you can since each of them are unique.
Is there any other advice that you could give to students going to Krakow in the future?
Just go out and explore, make new friends and trust me when I say polish people are way friendlier than you think :D
---
This content has been entered in the Erasmus Travellers Competition and have earned 351 points.
3036 chars (303 points)
16 views (48 points)
This competition was made possible by: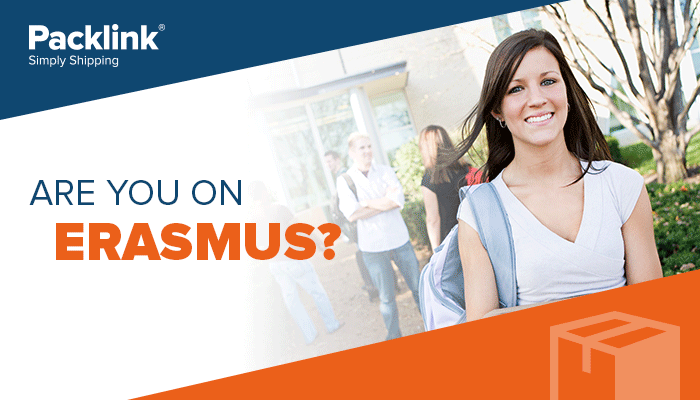 ---
Share your Erasmus Experience in Krakow!
If you know Krakow as native, traveler or as exchange student... share your opinion on Krakow! Rate different characteristics and share your experience.
Add experience →