Erasmus Experience in Krakow, Poland by Ben
Architecture and landscape

10 / 10 points

Entertainment

8 / 10 points

Culture and customs

10 / 10 points

Transport

6 / 10 points

Gastronomy

8 / 10 points

Prices

10 / 10 points

Party

10 / 10 points

Weather

4 / 10 points
---
Why did you choose to go to Krakow, Poland?
Actually, in my University, you kind of drew lots where to go. Going abroad was obligatory in my study program. However, after being very skeptic in the first place, I don't regret having been send to Krakow. Looking back, it's the most beautiful city in Europe and it was definitely the best time in my life so far!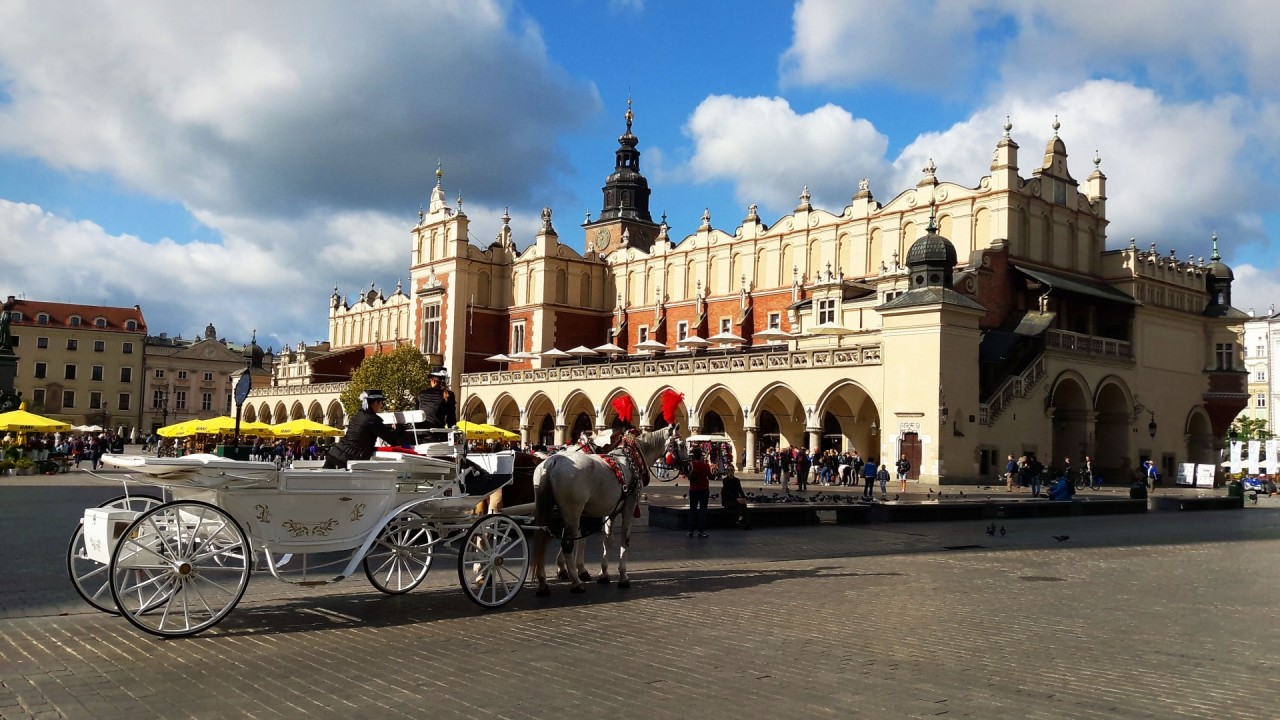 How long is the scholarship? How much money do you receive to help you with living costs?
Erasmus payed for the whole year in two installments. I received only a few hundred Euros, that was actually not enough, so you have to be family funded or manage to put some money aside. It's worth it! However, if you come from a EURO country, Poland is absolutely affordable.
You have to be aware of the fact, that Krakow is cultural capital of Poland. Additionally to that, if you are familiar with Germany, Krakow is a little bit like the Munich of Poland. Near to the mountains in the south and - for polish conditions - quite expensive. I know it's not fair, but having Euros or British Pounds on your bank account is quite an advantage here. Because it enables you to life quite a good, not necessarily student-like life in Krakow. If you come from Norway or Sweden: You will live like a King!
What is the student lifestyle like in Krakow?
If you go to University Politechika studying architecture, you will have a lot of work compared to other programs. But if you are studying architecture, you already know this. However, it is still less work compared to the work you have to do in your home country. There is plenty of time to get in touch with the locals and party around. Actually, you do party every night if you like. Try Kazimierz, or better, get a flat between the old town and Kazimierz, it's easier to find your way back home then. Also, Krakow never sleeps. Being familiar with Spanish is useful in some clubs. Don't worry, you get used to vodka. It's the best vodka in the world anyway. Beer is also fine. In the summer, Krakow feels a bit like an Italian city. You'll love it!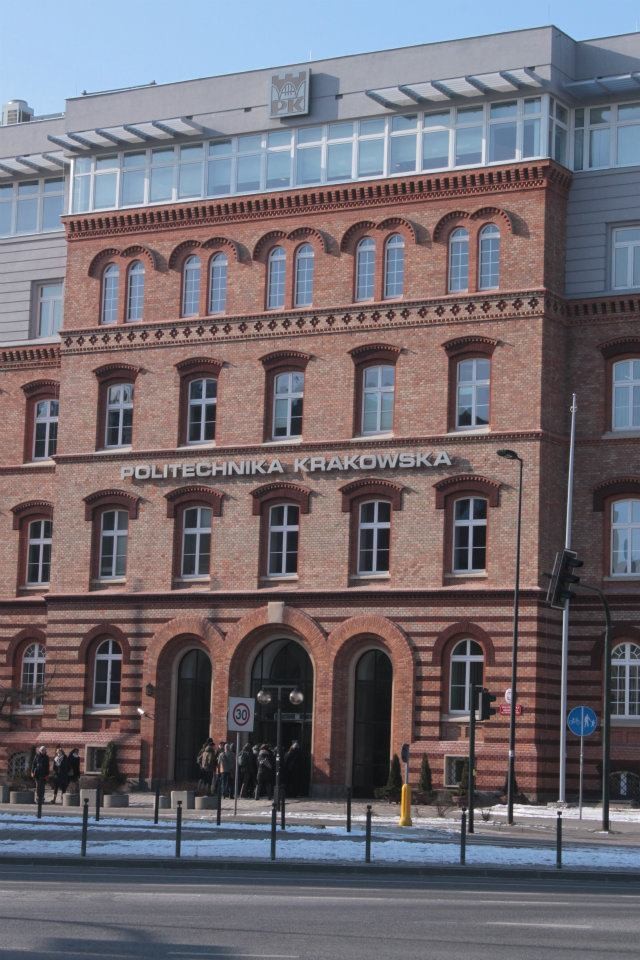 Would you recommend the city and the University of Krakow to other students?
Forget to go the UK, France or Italy. East Europe is the absolute insiders' tip to go abroad and Krakow is the coronation, simply the best city to go for Erasmus. You will learn something there. Maybe not at the University, but for your life. You will meet interesting, nice and open-minded people from all over the world in a beautiful historic setting. There are more than 20 different High Schools and Universities in the city, so there are a lot of young people. Politechnika is one of the three major Universities, and clearly the best address to study architecture in Poland.
Krakow is also famous for its coffeehouse culture, jazz pubs and clubs. Life is just fine. I know this sounds all too good here, but if I have the chance to go back, I would do! - assumed I've Euros on my bank account.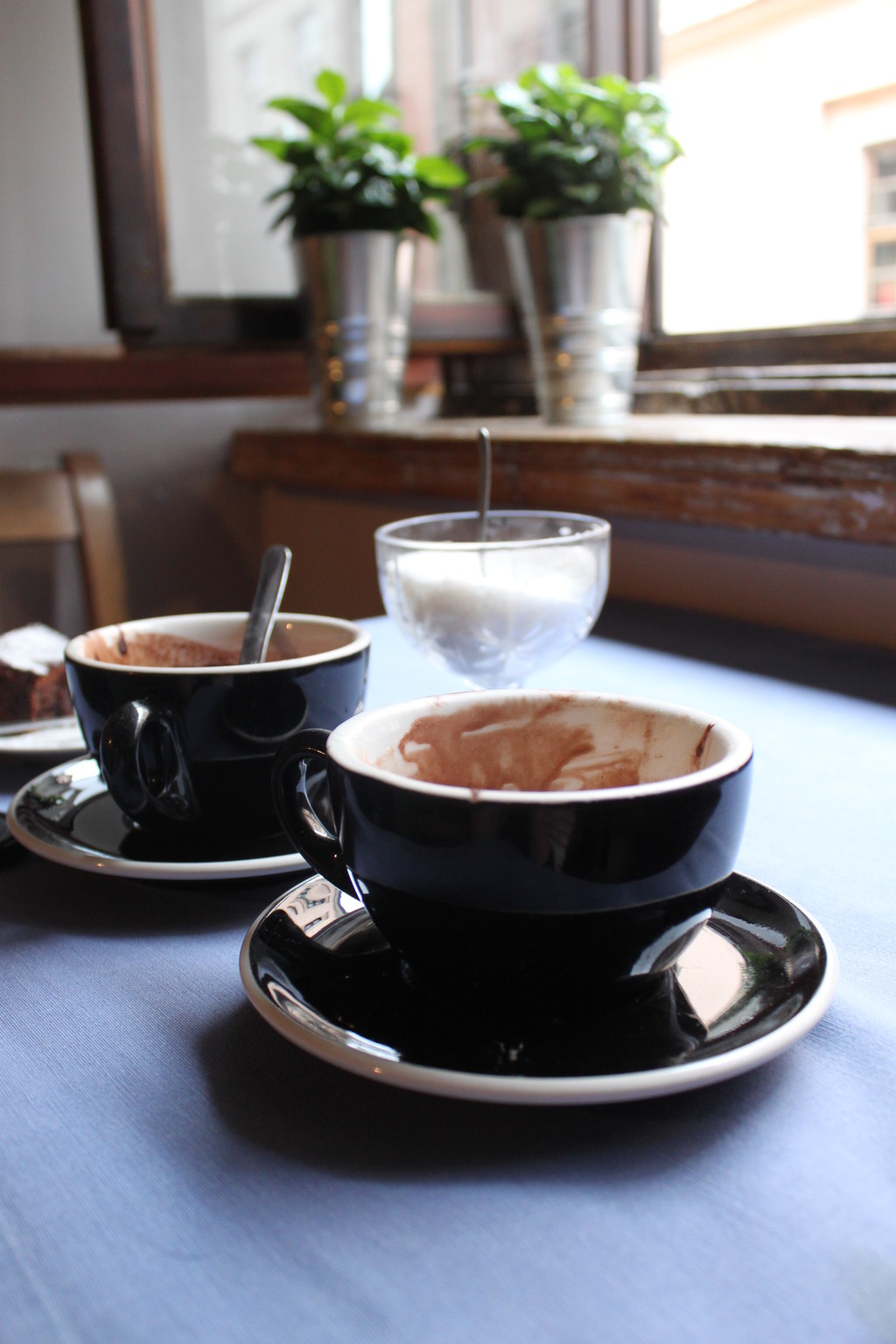 What is the food like?
Well, one has to get used to Polish cuisine a bit, depending where you come from. There is a lot of pork and many things are fried. After partying, you have to have a Zapiekanka sandwich, strongly recommended! Being an international city, you will find any other food as well or you just go to the grocery, that's basically the same as everywhere.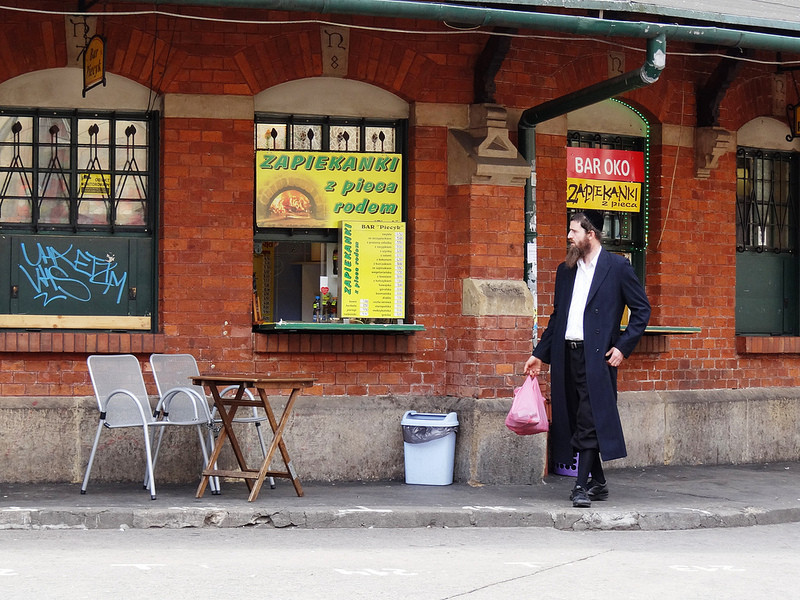 Did it cost you to find your accommodation in Krakow?
Nope. Found it on erasmusu, to be honest. There are a lot of websites for it available. You can apply for dorms as well. First comes, first serve. In a dorm, there are always double rooms. I don't recommend the dorm. Flat sharing is common and easy to find.
How much does it cost to live in Krakow?
You can easily survive with 550€ a month (mark 2011/12) Architecture students: In most of the classes you won't need to build a model, however, bring some extra money for plotting.
Is the language easy to get to grips with? Are there language courses available in the University?
Yes, there are language classes available. The ones from Politechnika are for free, but there are held way of the centre, difficult to get there. The classes offered by Jagiellonian University are better, but expensive. Beside of that, polish is a damn hard language and if you don't practice a lot and really put your a** into it, you won't learn it. However, the Polish know it's hard and are very happy and hospitable if you at least try to speak a bit in everyday life. At the Uni, everyone speaks English. English! Not Spanish!
What's the easiest or most economical way to travel to Krakow from your city?
The most economical way is by train. Students get 50% discount on any train ticket and the tickets are cheap already in the first place. The problem is, you will have to change trains more than one time and no one guarantees that you get your connection. So waiting for... mhm.. 8h.. well, that happened. If you have the money, catch a flight, LOT is a very good airline and there is a tram from the airport to the city.
Where would you recommend to go on a night out in Krakow?
OK, a normal week starts on a Tuesday, where you go to AFERA or some clubs in the old town, Wednesday was also a special club, but I forgot. On a Thursday you would go first to S14, also known as "esse catorce" because you will find all Spanish Erasmus there. After that, you go to one of the pubs/clubs in Kazimierz. Friday you start going to Kazimierz directly. Please notice that many clubs are in the basement, making you dance under really cool old brick vaults. Weekend is party everywhere. Don't go to Nowa Huta at night alone.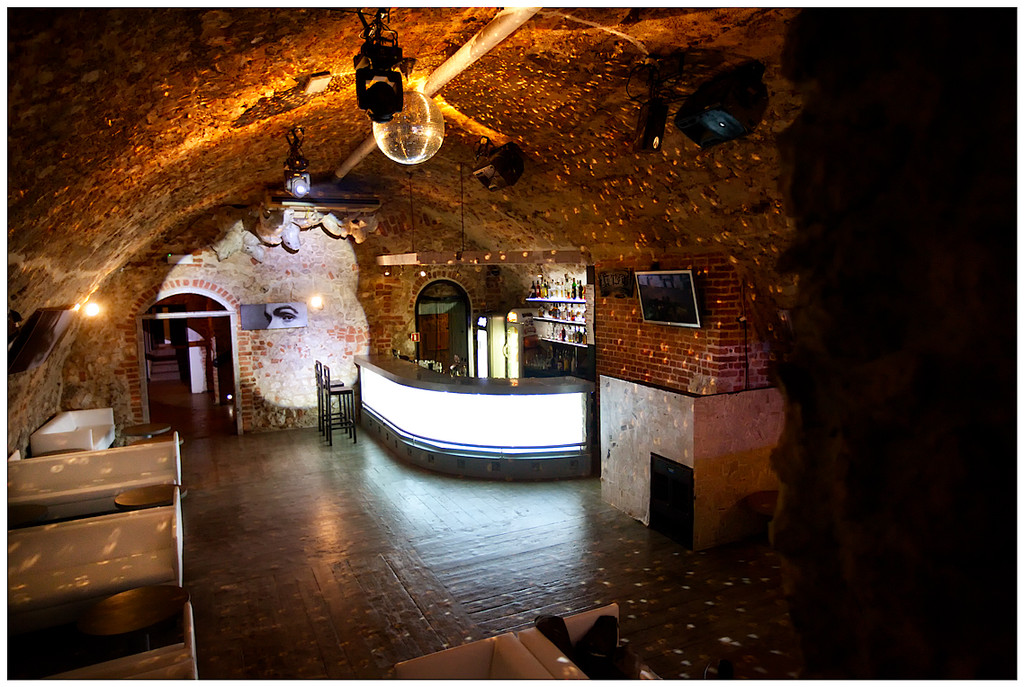 And for eating? Can you recommend some good restaurants in Krakow?
OMG millions of good restaurants. By the way, for a good breakfast, go to Nowa Prowincia in one of the side alleys of the Rynek. I won't spoil my inside knowledge here anyway.
What good cultural sites are there to visit?
The whole city is a cultural site! That includes the historic old town as well as Nowa Huta in the East, very impressive to visit at daylight. Both parts of the city have one thing in common: there were more or less built from the scratch, one in the medieval times, the second after WWII. Then of course there are the nearby Tatra mountains, Zakopane, the crystal mine, some monasteries, the Wisla River.. And to be honest, a visit to the nearby concentration camp Auschwitz should be obligatory.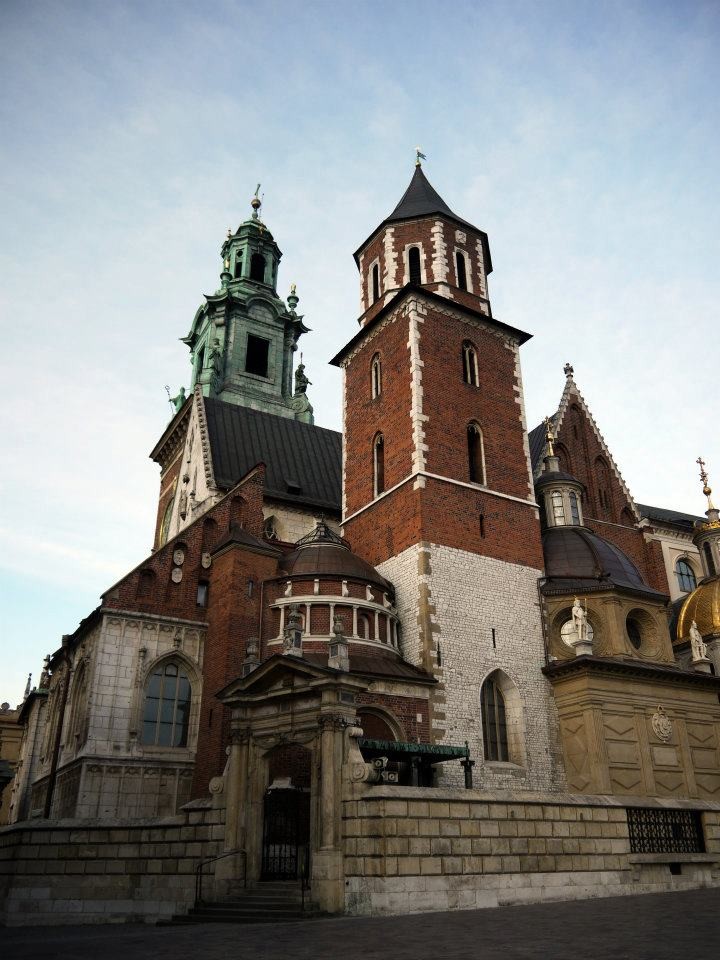 Is there any other advice that you could give to future students who are going to Krakow?
I recommend to go to Krakow for a whole year. The city is quite cold in the winter, but it gets really hot in the summer. Krakow changes its face between these seasons. Both faces are amazing, and you would really miss something if you only go for half a year.
I guess everyone who read this interview is getting the point. It's no commercial, it's all honest. Really guys, don't hesitate to go there. It's almost two years ago since I have been there, and I am still getting excited thinking back!
Besides, Poland is a country with rapidly growing prosperity and wealth. Go there before the prices become the same as in the rest of Europe. Go there now!
Well thanks Erasmus Team. Thinking about that time got me right back into Erasmus Depression. Because, when it's over and you are finally back at home.. then it comes. Slowly, but inexorable.. and your Erasmus time is starting to become a golden, but past time and you realize.. your heart is still there, in Krakow.
---
Photo gallery
---
---
Content available in other languages
Share your Erasmus Experience in Krakow!
If you know Krakow as native, traveler or as exchange student... share your opinion on Krakow! Rate different characteristics and share your experience.
Add experience →