A Complete guide on the Medical Universities of Hungary
Like I mentioned before I study in a medical university. I'm not training to be a physician but I'm actually training to be a doctor of pharmacy. It is both overwhelming and rewarding, every day is a challenge on it's own but it leaves you feeling fulfilled and motivated. In this entry I'm going to talk about the medical universities of Hungary and the reasons as to why so many students choose to study in these universities.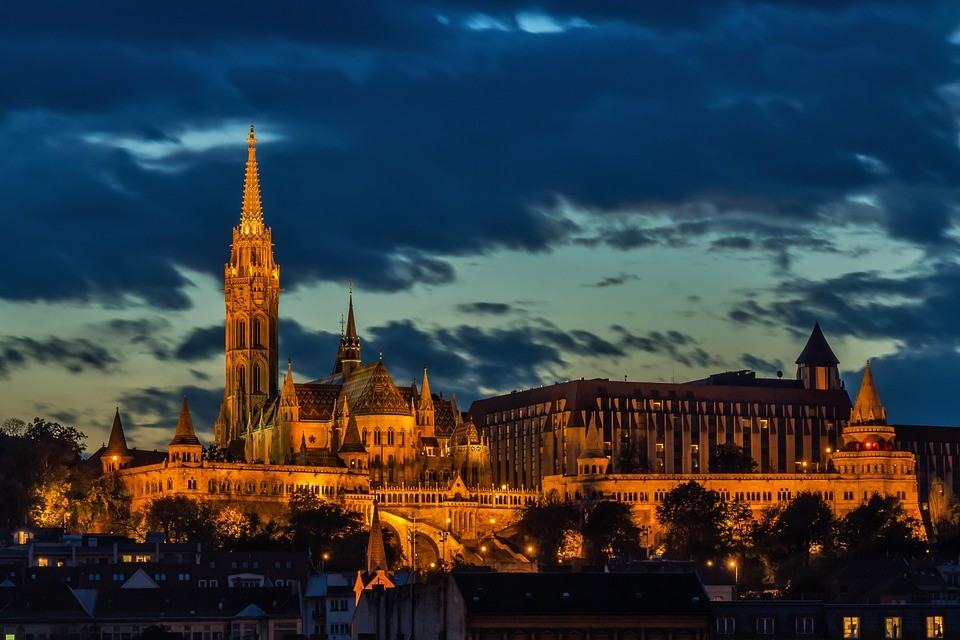 Eastern Europe is rather well known for it's medical universities, countries like Bulgaria, Romania and Hungary; and out of all of them Hungary contains the most reputable universities and it's the most favorable destination of all. There are 4 medical universities which reserves seats for international students and contain an international university here in Hungary. Please bear in mind that there are 4 according to my knowledge. I'm aware that there are more than 4 medical universities in hungary but that I haven't heard about any international students attending there and so I'm not going to write anything on them.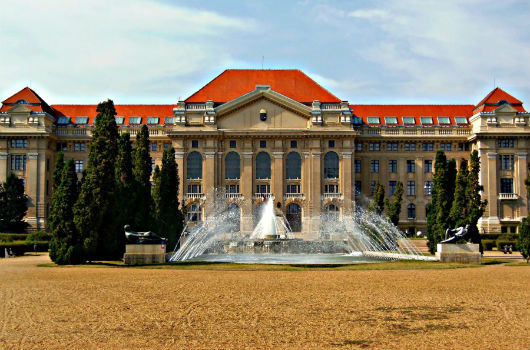 (University of Debrecen, in the City of Debrecen)
The four universities are located in 4 different cities of Hungary. The first and most famous one is Semmelweis egyetem or Semmelweis university located in Budapest. This is the university that I am attending and so I'm really proud of my university (More on this university later). The second university is the Szeged University which is located in the city of Szeged. The third and fourth are located in Pecs and Debrecen with the names of Pecs medical university and Debrecen medical university. All of these universities offer medicine, dentistry and pharmacy degrees to the admitted students. However, you should bear in mind that getting admitted to the university is actually not that easy and it has a process of it's own, which I'm going to discuss soon. First lets briefly take a look at the universities.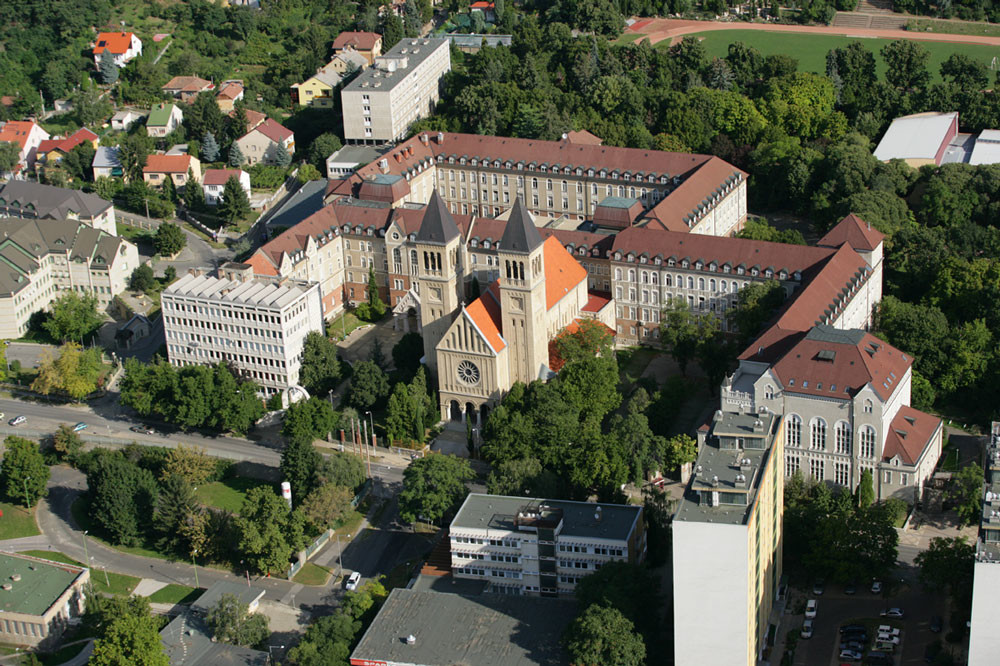 (University of Pecs)
Why Choose Medical Universities in Hungary?
When I first wanted to choose my study destination, I did a lot of research on hungary; given I was extremely keen on pursuing pharmacy, I knew that hungary would be a beneficial choice due to many reasons. I'm in no way encouraging or persuading anyone to study in hungary, I'm just merely sharing my opinion and experiences so that you can use this information and make an informed decision. Great, now that we've got that covered.
1) Internationally recognized degree
Well first of all your degree is accepted anywhere in the world. I know what you all are thinking, okay Saba you don't say! I know this is such an obvious point but it is so important. Speaking from experience I know many students that attended medical universities in Malaysia and their degree wasn't accepted worldwide. I know of Persians that studied in a certain university and when they went back to Iran, they were told that they cannot practice medicine because their degree is not accredited by Iran. Anyways these are just some examples and so it is important to be aware of the fact that your degree is in fact accepted worldwide. Of course every country has a different procedure and you may need to sit for exams but your degree is accepted so don't worry.
2) Lower tuition fees
We all know that studying in medical university costs money and it costs a lot of money. Not everyone can afford to study in a medical school in their own country even if they get admitted to one. But here in Hungary the costs of medical universities are lower than those in Canada or US. The exact amount of the tuition fee depends on the university but the approximate amount varies from 9000-10, 000 USD per semester, given we have 2 semesters per year that adds up to about 20, 000 dollars per academic year. That is still a lot of money, but truth to be told it costs way more in other countries. By the way, Pharmacy is slightly cheaper than Dentistry and Medicine, so I guess that's an added bonus for me.
3) Affordable living costs
I'm not going to throw around the word "Cheap" in any manner because Hungary is not cheap nor inexpensive but the living costs are certainly affordable and student friendly. I have written about the prices of utilities and rent in previous posts but I'm going to repeat them here once again. Oh also the cost of living in Eastern Europe is cheaper than Western Europe for sure. So a student living a living life, meaning not spending too much on leisure, travel and designer clothing can live here with about 800 euros per month minimum with the inclusion of rent. Of course it's possible to live with less if you don't get an apartment of your own and rent out a room and cut back on spending on unnecessary things. A very normal flat/apartment will cost about 400 euros and about 500 with utilities included. The cost of utilities here in Hungary are rather high, especially the cost of electricity and gas which is so high here. And every household will use a lot of heating during the winter which is why the cost of utilities is so high. As for the cost of groceries; meat, fruits, bread, dairy products and even vegetables are all affordable and are of good quality. I will recommend some shops to do your grocery shopping in later. Clothes are the types of clothes that you literally find anywhere in Europe and the prices are exactly the same so I think it's futile to go through the brands that pretty much everyone knows about.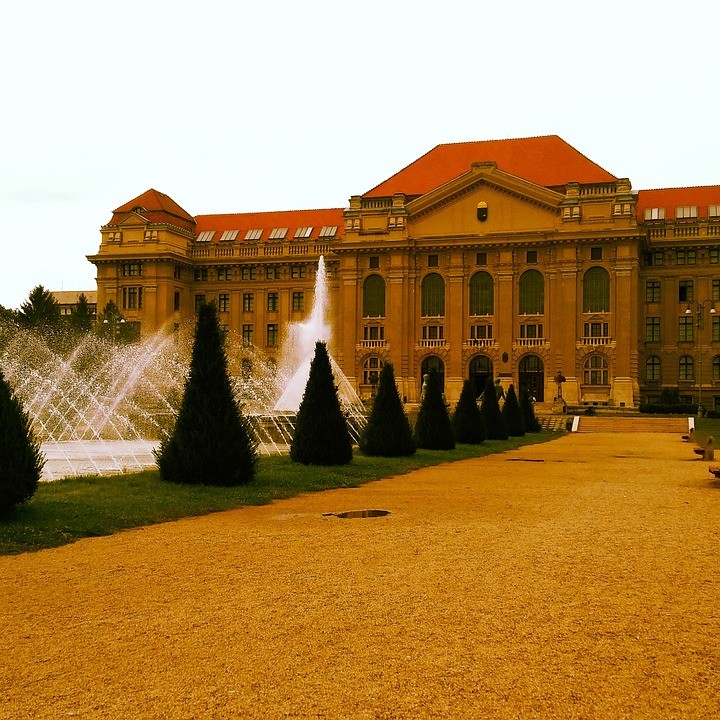 4) Student Friendly environment
I would definitely say that Budapest has a very student friendly atmosphere. There are a lot of other international students going through the same things you and so it is unlikely that you would find yourself alone in any situation and you can always use the other student's experiences. And also every university's secretariat is also extremely good at handling any issues that may arise for international students. That being said you can be well assured that you will not have any problems adjusting to your student life here in Budapest. But that's not all that is about, there are many international communities holding so many different types of events across Budapest for international students. So many students are actually Erasmus students which makes it even more fun to get to know them and share your experiences with them. There are constant parties, pub crawls, boat parties, events for Halloween, Christmas etc that are being planned and you can just as easily be a part of them; and honestly they don't really cost too much.
The only thing that contradicts the whole Budapest being an internationally friendly city is the fact that most of the locals do not speak English properly or will assume that you speak Hungarian which might make it awkward at first but you will catch up a few phrases real soon and that will help smoothen your encounters with for example cashiers or receptionists.
5) Reputable Universities
Exchange program or not, you would want to study in a prestigious and credible university right? Well that's the good thing about hungary, it's full of them. there are many good universities here, not only medical universities but other universities as well. I would say that the academic knowledge of the professors in the university is really good but that maybe they have problems with lesson delivery sometimes. Anyhow that is the case in my university for some lessons. Among the rather well known universities of Hungary we have Eötvös Loránd University, University of Debrecen, University of pecs, university of szeged, Corvinus University of Budapest and Budapest Metropolitan University. Of course not to forget my university Semmelweis University, you can see that I'm extremely protective of my university.
Admission process of Medical Universities:
Well okay, I guess we covered all the reasons as to why one would choose Hungary to study in. As for the business universities and other Hungarian universities you should contact the universities directly to learn about the admissions process; however Medical schools have a separate, unique admission process which is rather difficult and slightly complicated; hence why I'm going to break down the whole process for you guys. Pay close attention and use this information in case you ever decide to join a medical school here in Hungary (Disclaimer if you choose to go to med school, say goodbye to a normal life).
Well first things first, you need to be aware that in order to get admitted to a medical school in hungary you have to take an entrance exam. Each university arranges their own entrance exams and depending on which universities you plan to apply to, you need to take their separate entrance exams. So basically bear in mind that, you first take the entrance exam and then you can apply to the university.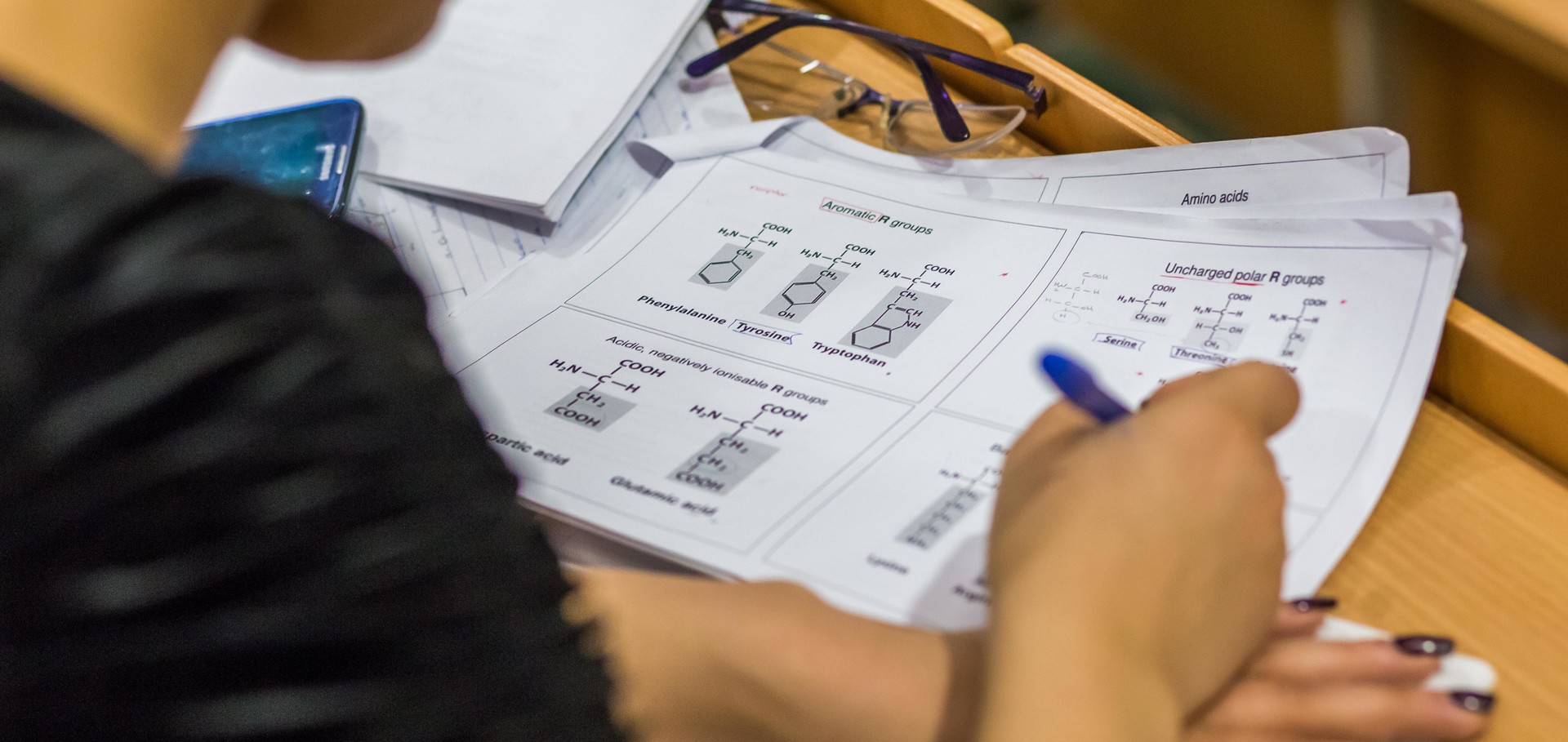 Now lets talk more about the entrance exam and the contents of it. A lot of students and candidates prefer to take a preparation course, that is they attend a college program called as a "Pre Medical program" to help them prepare for the entrance exam and basically help with their foundation of science and medicine. This is specially popular with students who have only completed 11 years of education and hence they haven't attended the 12 th year or any pre university programs. It is also good for students who have never studied in English and so it is a great chance for them to improve their English.
Upon famous colleges in Budapest we have Mac Daniel College"and"Avicenna College. Both of these colleges are reputable and since I didn't attend any college programs I will not give any personal opinions on them. Well those who attend the college program, find the application process much easier since they will be here themselves to take the entrance exams and then register to the university they were admitted to.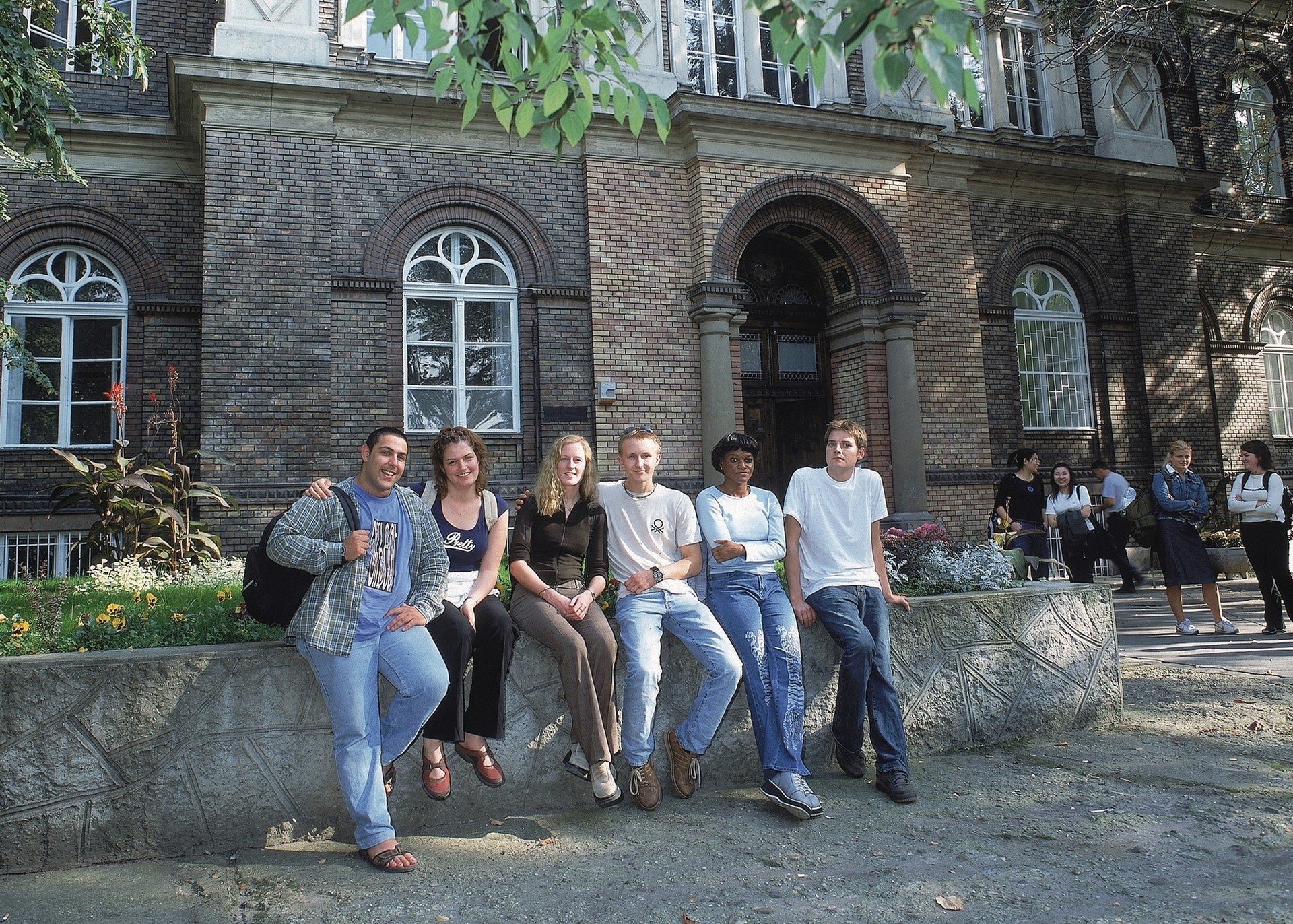 (Mac daniel college budapest, ore on this later)
Now let's say you don't do the college pre medical program and you decide to take the entrance exam. But before you jump ahead and decide to take the exam, let's see if there is a way we can get you out of it. Unfortunately there aren't that many ways, but one can always try. Well first of all, if you have a bachelor's degree or any previous university studies you can try for an exemption from the entrance exam. Of course not many of us have that so what's another way? The other way and I say that this absolutely not certain and so it really depends on the department and their decision.
If you have done an international high school program or 12 th grade and have a reputable English certificate such as IELTS or TOFEL, you can submit all of those documents along and wait for the board's decision. For example it's highly unlikely that you would get an exemption for Dentistry or Medicine, but maybe Pharmacy you can try to get an exemption. For example, in my case I had an really high IELTS and since I had an international education and I completed year 12, I decided to take my shot for the exemption and I got it. I didn't do the entrance examinations and went straight to registration.
My advice to you is to not wait around for the exemption, it usually doesn't happen; instead prepare for the examination. It's neither extremely difficult nor impossible. Most of the stuff are your high school and grade 12 curriculum. The exam consists of a biology test, a chemistry test and an English test. If not mistaken for Szeged University, there is also a physics exam that you need to check in the university's website to be sure. Anyhow the written part is multiple choices and then there is an oral exam in which they will ask you a few chemistry and biology questions. Most of them are really basic and you should be able to answer them. They will usually let you know the answer within a week and then you can see if you can register to your desired university, i. e. paying your tuition fees and other related costs and receiving all the required information about insurance and freshman's day and stuff.
Alright this is the basic admission process, the process slight varies from university to university and in each year but that's pretty much the gist of it. Obviously you guys can learn more about the procedure in the university websites, I highly recommend this website: Study in Hungary, I used this website myself to acquire some information, you can also email different education agencies and they will be more than happy to assist you. And of course, if you have any doubts you can always ask me.
To be continued in the next entry, let's get to introducing some of the rather famous medical universities of Hungary.
---
Photo gallery
---
---
Content available in other languages
Want to have your own Erasmus blog?
If you are experiencing living abroad, you're an avid traveller or want to promote the city where you live... create your own blog and share your adventures!
I want to create my Erasmus blog! →