The land of hobbits
Hello all!
During the two weeks spent at Helsinki with the short-term ERASMUS+ programme, our kind hosts kept us always busy and organized fabulous programmes and activities for us. We had several trips, tried Indian food, visited national parks, played team-games, but the most speciaI and the nicest experience I'll write a little description about, was our boat-trip to a miraculous island.
Living on an island in Finland is quite common, nothing special. There are boat-routes, just like bus or tram routes available for everyone. So boats are means of public transportation in Helsinki. The islands are just 10-15 minutes away from the city. People can reconnect at anytime to 'civilization' of the modern world, they can go at work and study and do the shopping, etc. in the city, but live their private lives on islands. All they need to have is a travel-card, monthpass or single-way boat ticket and of course a home in the island. I'm amazed by this idea!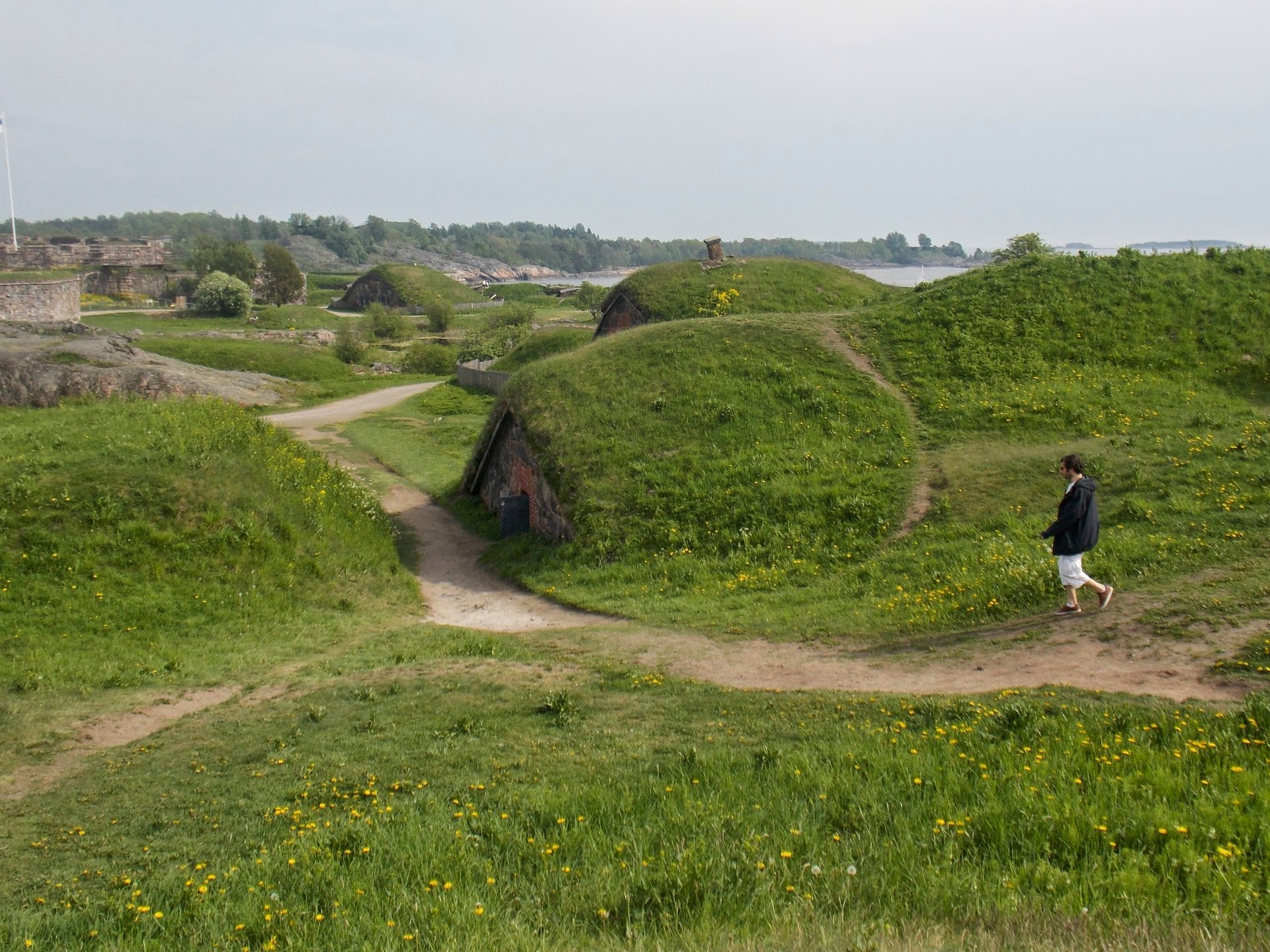 Suomenlinna is a peaceful island, less than 30 km South from Helsinki. It looks like any other typical village or place where ordinary people live with streets, houses and the environment. There are beautiful family houses and some classic-style apartment houses as well with beautiful fences, flower-gardens and ducks, dogs, cats as pets. Fruit trees, playground for children, no shops, no advertisments, no facilities or services, only people living their private lives in their homey homes. No influence from the outside, no tasks, no worries, just home, family and silence. Seemes like another planet, another universe, which has nothing to do with the life we are all used with. It's a place separated from rationality, reality and mediocrity. The island is in fact a relief, totally freedom. It's detached from the material 'plastic-world' we're living in. If I were asked how do I expect Heaven to be, I could compare it with Suomenlinna.
The island is only for private-life, there are no schools, companies, institutions, shops or workplaces in it. No car traffic, thus there's no asphalt, only clean and narrow little paths for people and of course for bicycles. Everywhere else, cliffs, lakes, hills, seagulls, the echo of the waves which hit the rocks, trees and the infinite sea. Pure nature. There are little cellars and underground paths and routes incorporated into the hills. These have no function nowadays, but in the past they were part of Suomenlinna fortress. Walking around these low cellars reminds me of hobbits, and the landscape definitely looks like Tolkien's universe. Some remnants of the fortress survived by the years, and anyone can walk nearby the walls and towers. There's a very special atmosphere created by the mysterious brick walls.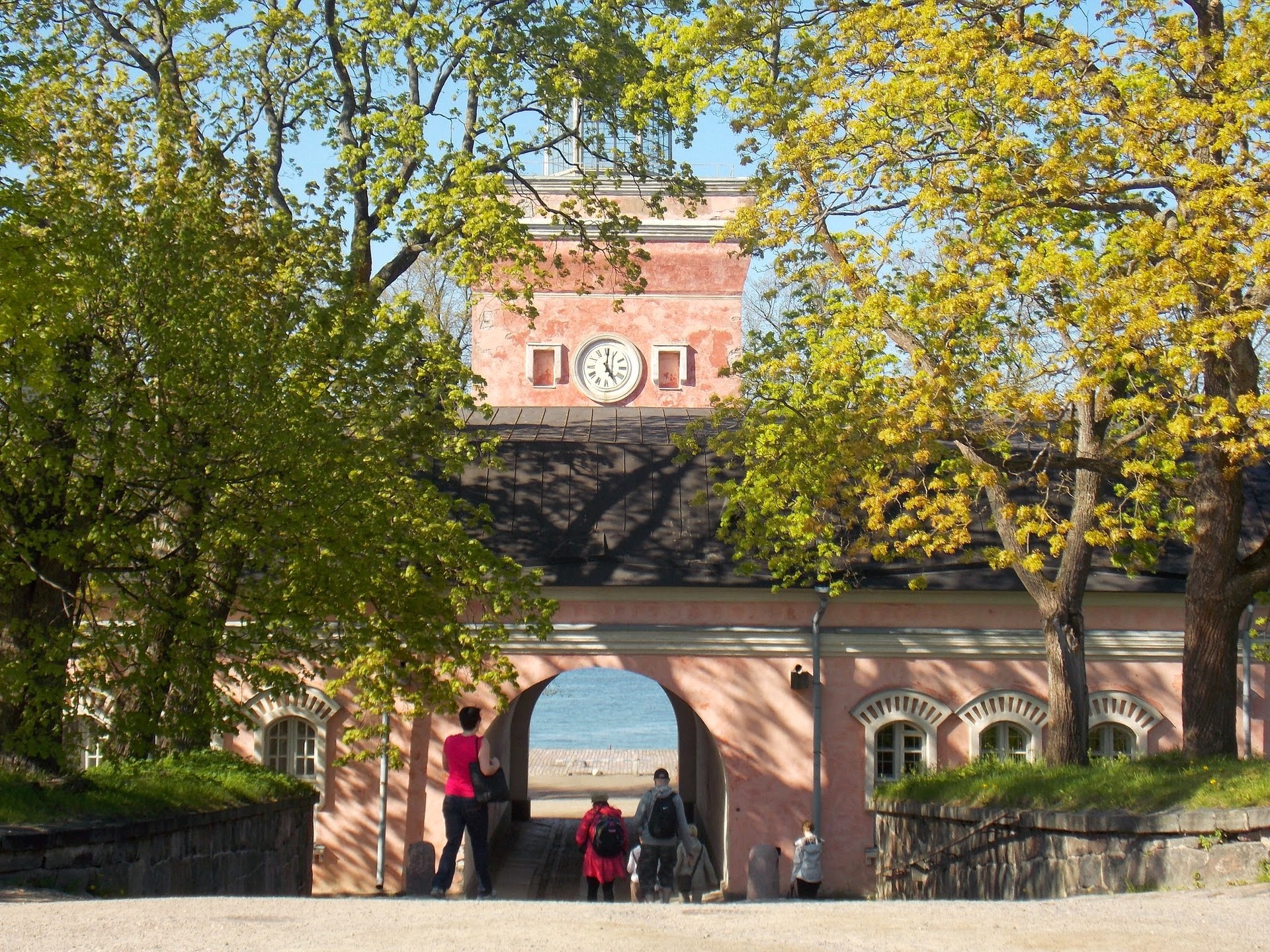 The water of the sea can hardly be reached, because there are cliffs everywhere, but there's a short and narrow part of the island, with a sandy beach perfect for sunbathing in a hammock or sunchair, mesmerized by the reflection of the sun in the mirror of the waves. Of course, people can sit or lie down on the cliffs as well, drinking a bottle of wine and having a good time, but bathing in that area is dangerous and forbidden. Meditating, running, reading in a clean environment. Waving to the passing ships and boats. Watching airplanes in the distance. Body and soul gets purified at Suomenlinna.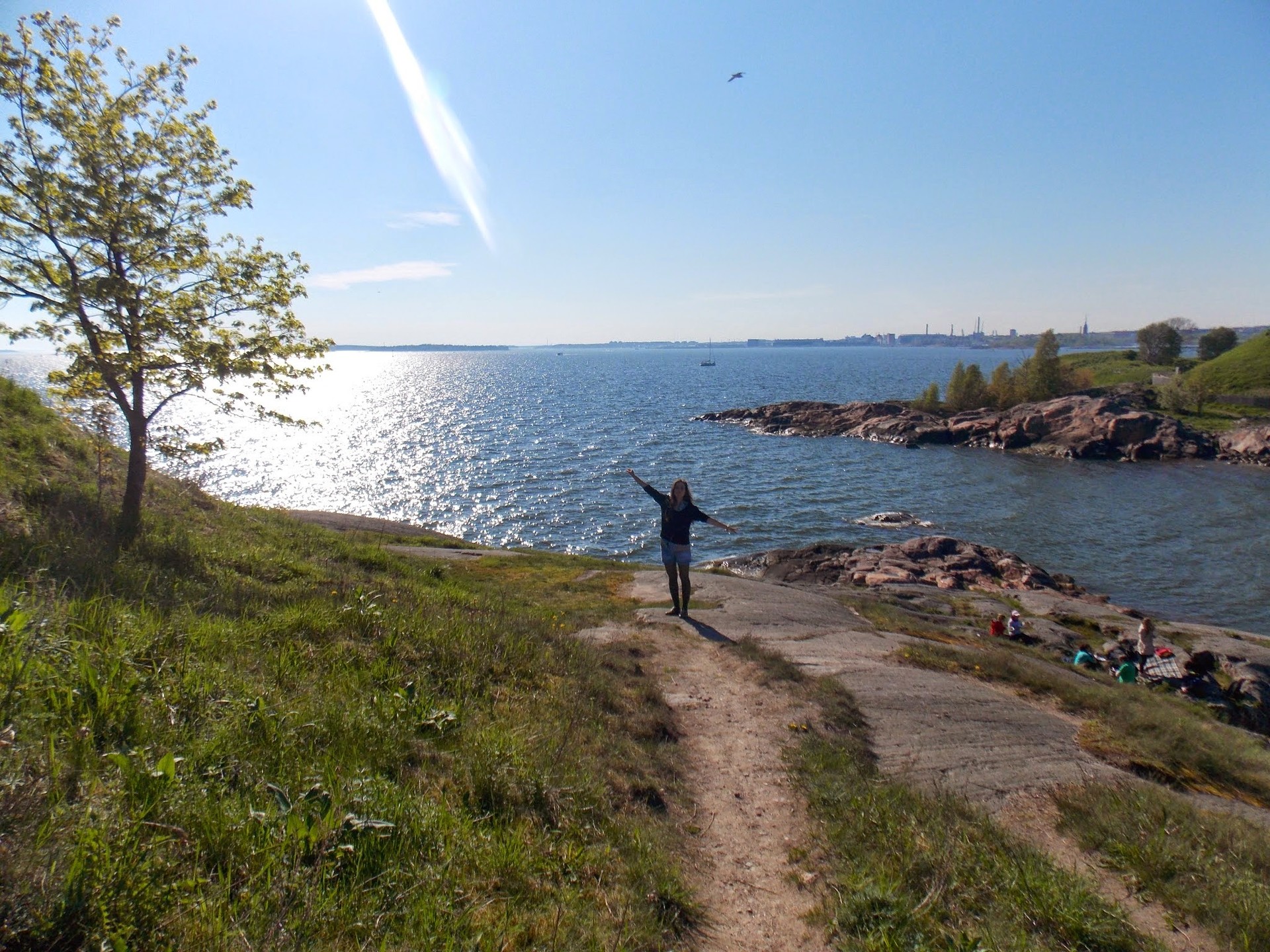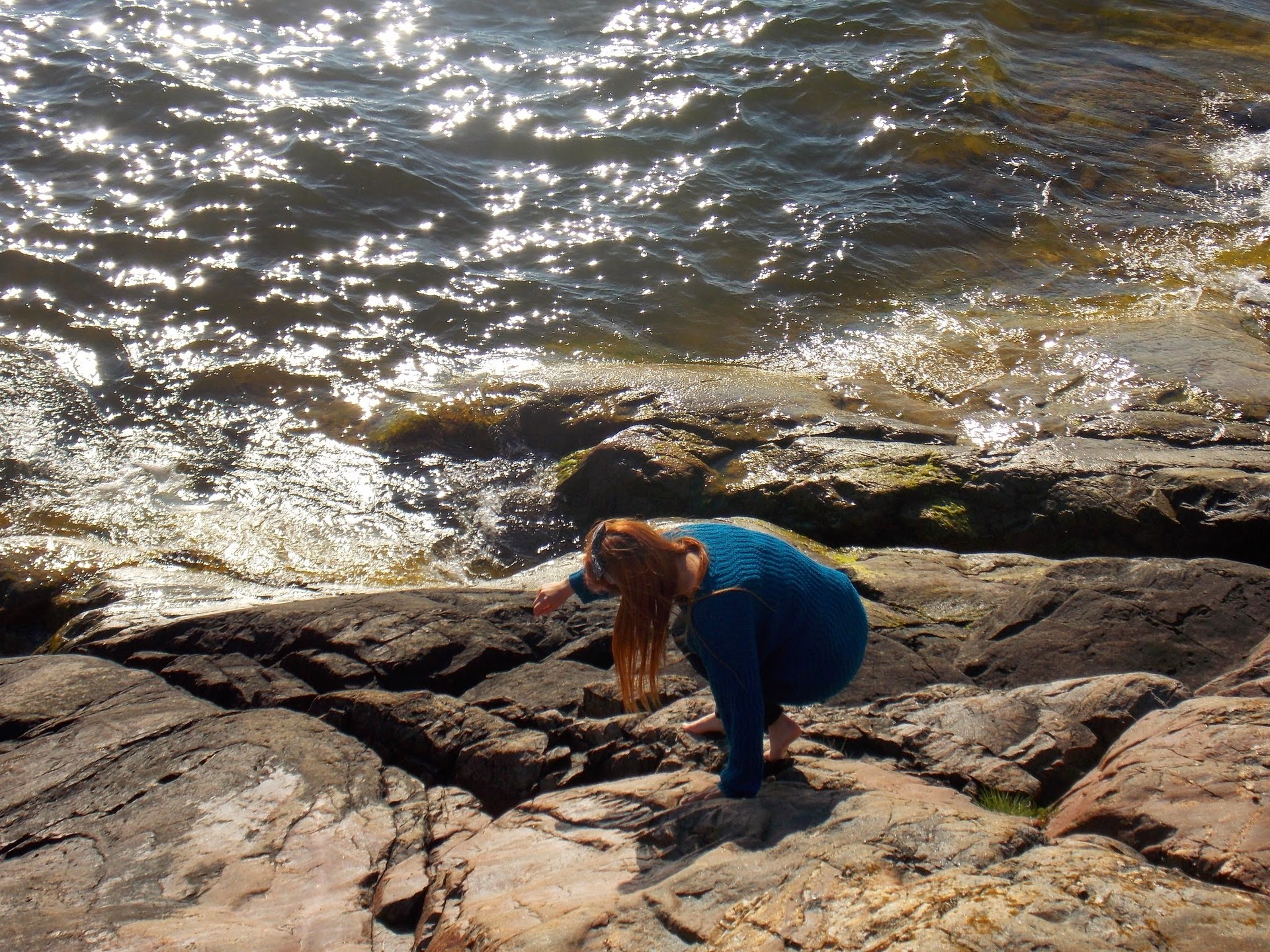 Suomenlinna is a windy island but this is definitely not a disadvantage (except for the hair). There is the opportunity to try paragliding, which is a great adrenaline dumping. I think if I would live in Helsinki, I will regularly visit this island. I think Suomenlinna is one of the reasons why Finnish people are happier than others.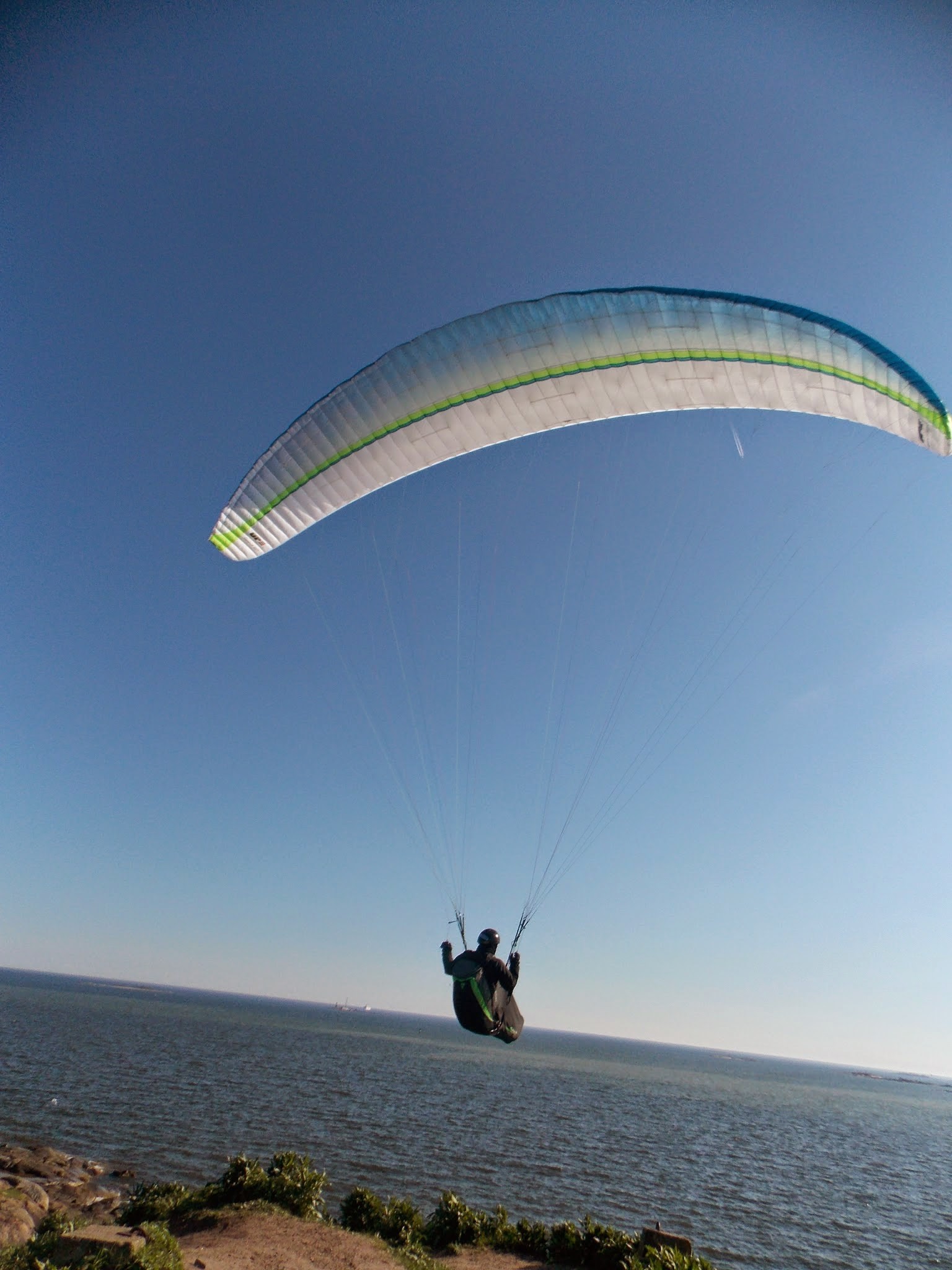 Oh, and I almost forgot mentioning that due to the presence of the sea, fishing is a very popular and important activity in the surrounding areas of Helsinki. Finnish people eat healthier than European population in general. During the 2 week ERASMUS trip there were no days for us, passed without eating at least one meal containing fish. Fresh fish-salads, soups, fried fish, sandwich creams and sandwiches with fish. Salmon is the king of the fishes. Smoked, fried, vinegary and roasted variations were offered and served in the cantines, restaurants, supermarkets, and fish actually was cheaper than in any other European country without sea access. In Hungary or Romania my family eats fish at most 5 times a year, in Helsinki we could do it more often, because price is not an obstacle for living healthy.
P. S. Sorry for the quality of the pictures, I'm not a professional photographer.
Thanks for reading. Dora.
---
Photo gallery
---
---
Content available in other languages
Want to have your own Erasmus blog?
If you are experiencing living abroad, you're an avid traveller or want to promote the city where you live... create your own blog and share your adventures!
I want to create my Erasmus blog! →