Do you want to know which Universities are the best in France?
If moving to France to study is in your future plans, you can't miss our list of the best French Universities. Find the best French university for your area of study and get rid of any doubts by reading firsthand experiences by students that have been in your shoes.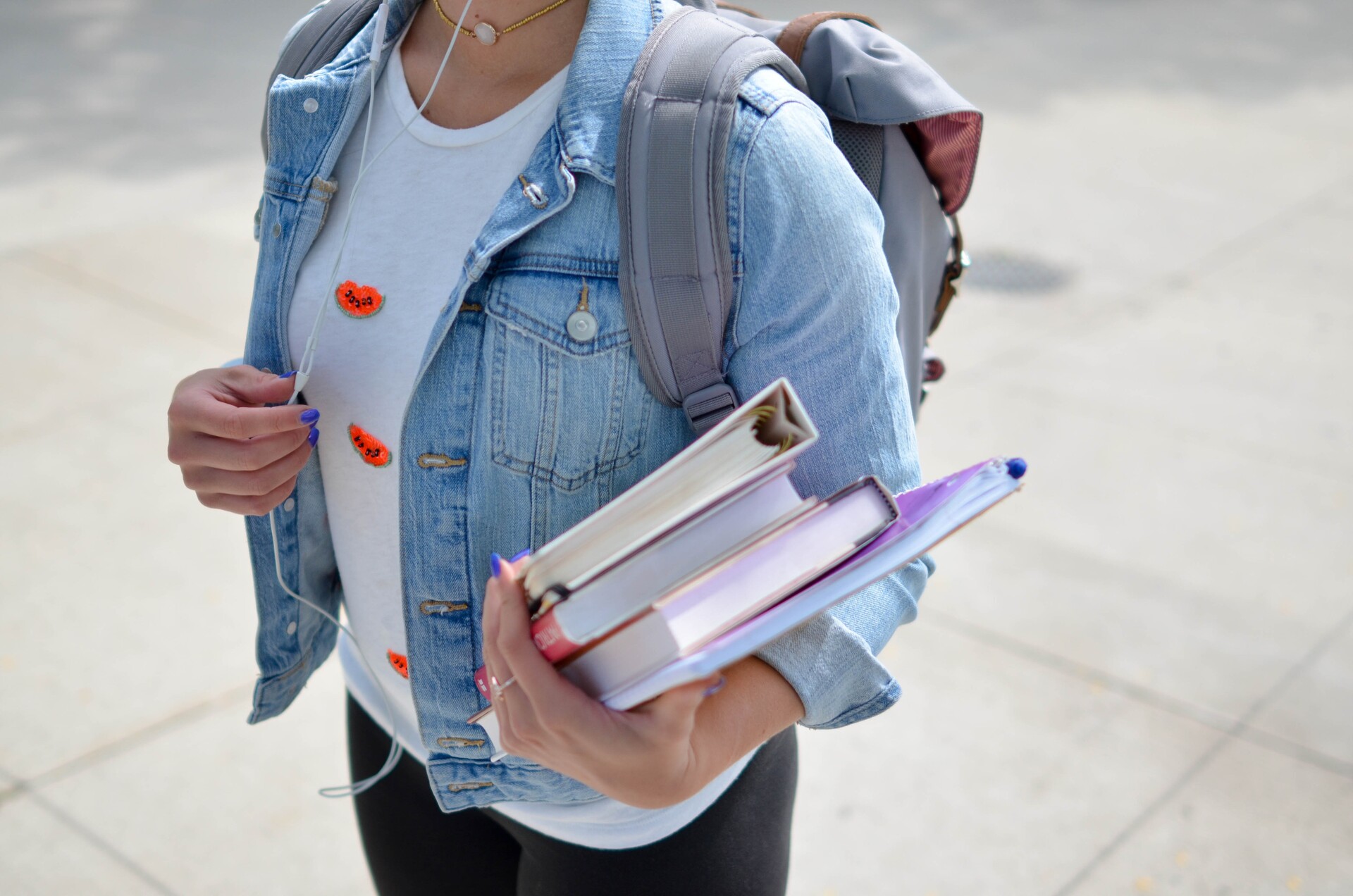 Nowadays, studying in one of the best universities in France can open many doors for the future, so we recommend you think this decision through.
There are plenty of things to consider: the subjects that make up the academic offer, the aptitudes of the lecturers that teach there, or even the facilities where you'll spend the next three years of your life, at least.
That's why we've compiled this list for you. Also, in this French university ranking, we will specify which are public and which are private, as well as the degrees for which they are known.
Without further ado, let the ranking begin!
Best Universities in Paris
Being the capital, Paris has so many options when it comes to universities according to whatever degree you have in mind. Therefore, we've decided to make the search easy for you by listing the best 3 universities in Paris and after we will continue with the rest of the most prestigious universities in France. Let's begin!
1. ENS, École Normale Supérieure de París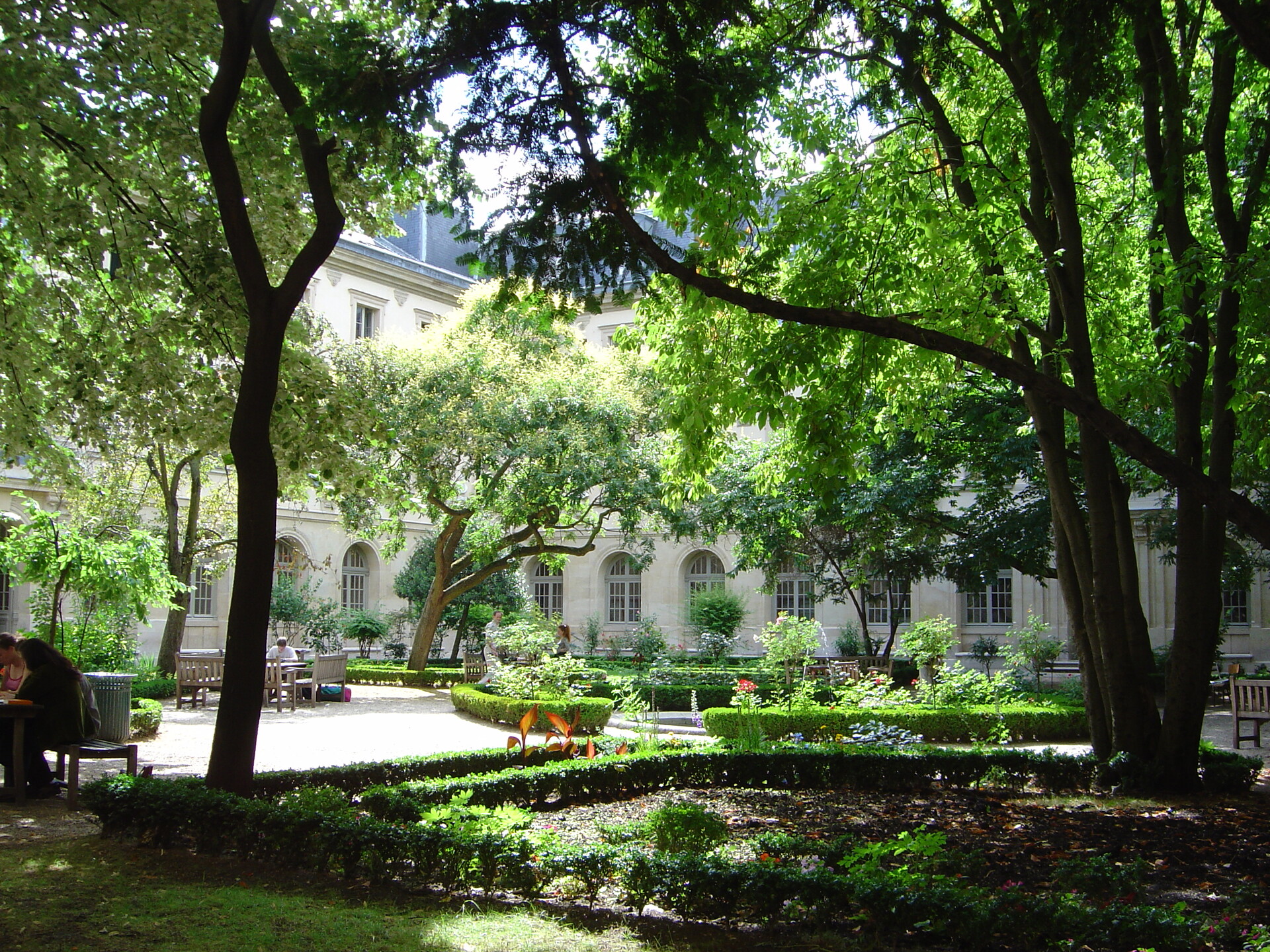 The ENS, in English the Higher Educational Institution of Paris, is a public university based in Paris that boasts an excellent reputation. It forms part of the four higher educational institutions in France and, what's more, even The Times Higher Education Supplement itself has catalogued it as the best university in France.
This university has produced no less than 13 Nobel prizes, as well as having produced some of the most prestigious journalists, scientists, writers, philosophers and lawyers.
It has a wide catalogue of degrees, with a special focus on the academic offers for Sciences, for which they are recognised on an international level for carrying out important investigations and scientific discoveries. As for the degrees in Humanities, it's important to note that almost 80% of their students complete their studies with a position in the field or research or teaching. Lastly, if you want to specialise in Journalism, Communications or Fine Art you can always choose this university given that they also have degree offers dedicated to this sector and facilities that more than suitable.
It is a university with a limited number of places and high entry requirements, so, if you like a challenge, this is the university for you!
2. Sorbonne Université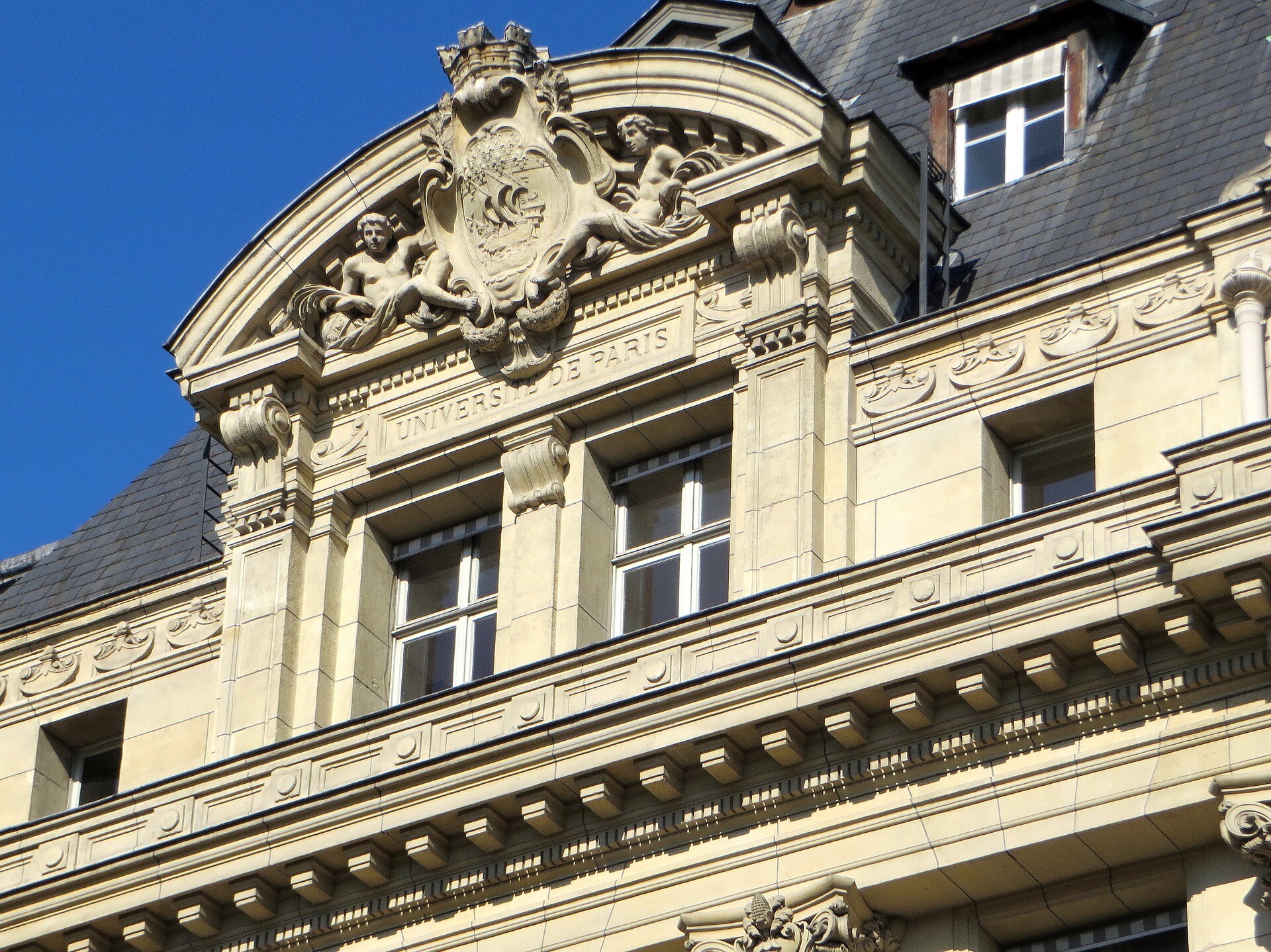 Second place in the ranking and ranked 72 in the QS, the worldwide university ranking, we have the Sorbonne Université. This institution, internationally renown, was founded in 2018 as fruit of the union between the University of Sorbonne and the Pierre and Marie Curie University.
In regards to the Pierre and Marie Curie University, it is the most prestigious and well known university in Europe for Science and Medicine. On the other hand, the Université of Sorbonne is the most prestigious in the field of Arts and Humanities. Together, they offer an extremely strong range of degrees, so it's not surprising that it is considered one of the best universities in France, and even the world.
It's a public university that's also famous for opening its doors to a large number of foreign students. In fact, out of the 55,000 students that got places in the year 2019, more than 10,000 were foreign students, so you'll be able to enjoy a more than multicultural environment in its classrooms.
3. Institut Polytechnique de Paris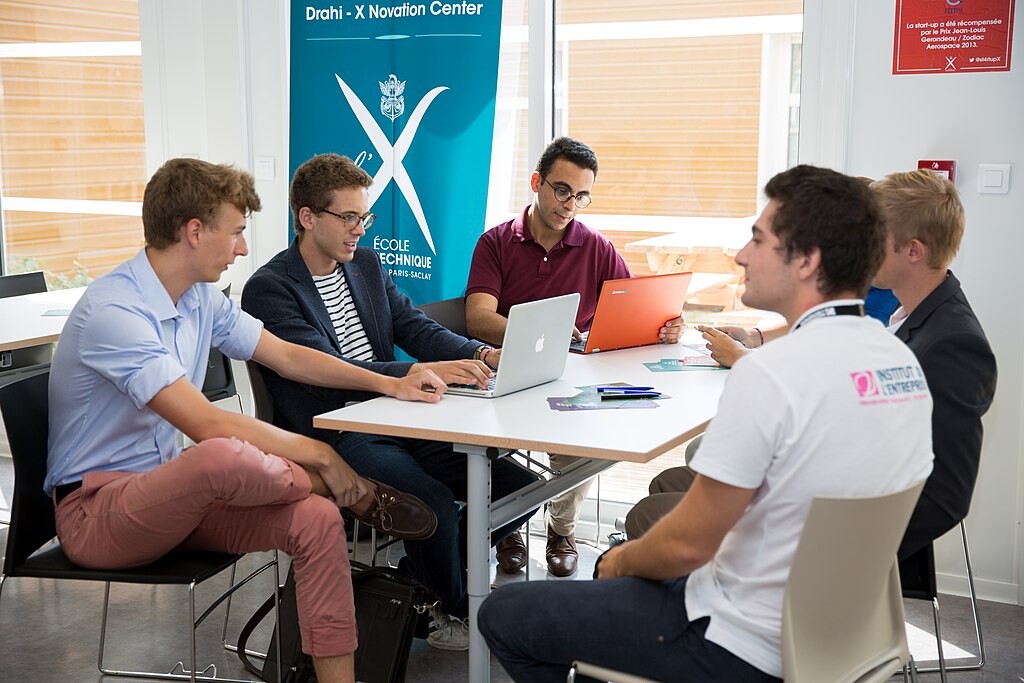 Ecole polytechnique Université Paris-Saclay, CC BY-SA 2.0
As the third and final university in this list based in the French capital, we have the Polytechnic Institute of Paris. This great public establishment, classified at number 49 in the QS worldwide university ranking, encompasses the five most prestigious institutions in France for studies in the fields of science and engineering, welcoming students in Mathematics, Physics, Chemistry, Mechanical Engineering, Industrial Engineering, Telecommunications, and many other specialisations:
École Polytechnique;
ENSTA Paris;
ENSAE Paris;
Télécom Paris;
Télécom SudParis.
Approximately 95% of students who graduate from this institution get jobs as soon as they finish their studies so this is a great opportunity and something to consider when deciding where you want to study in France.
If any of the universities we've already mentioned have caught your eye, don't waste any more time and get on with it, Paris rentals go quickly!
The best French universities outside of the capital
1. ENS, École Normale Supérieure de Lyon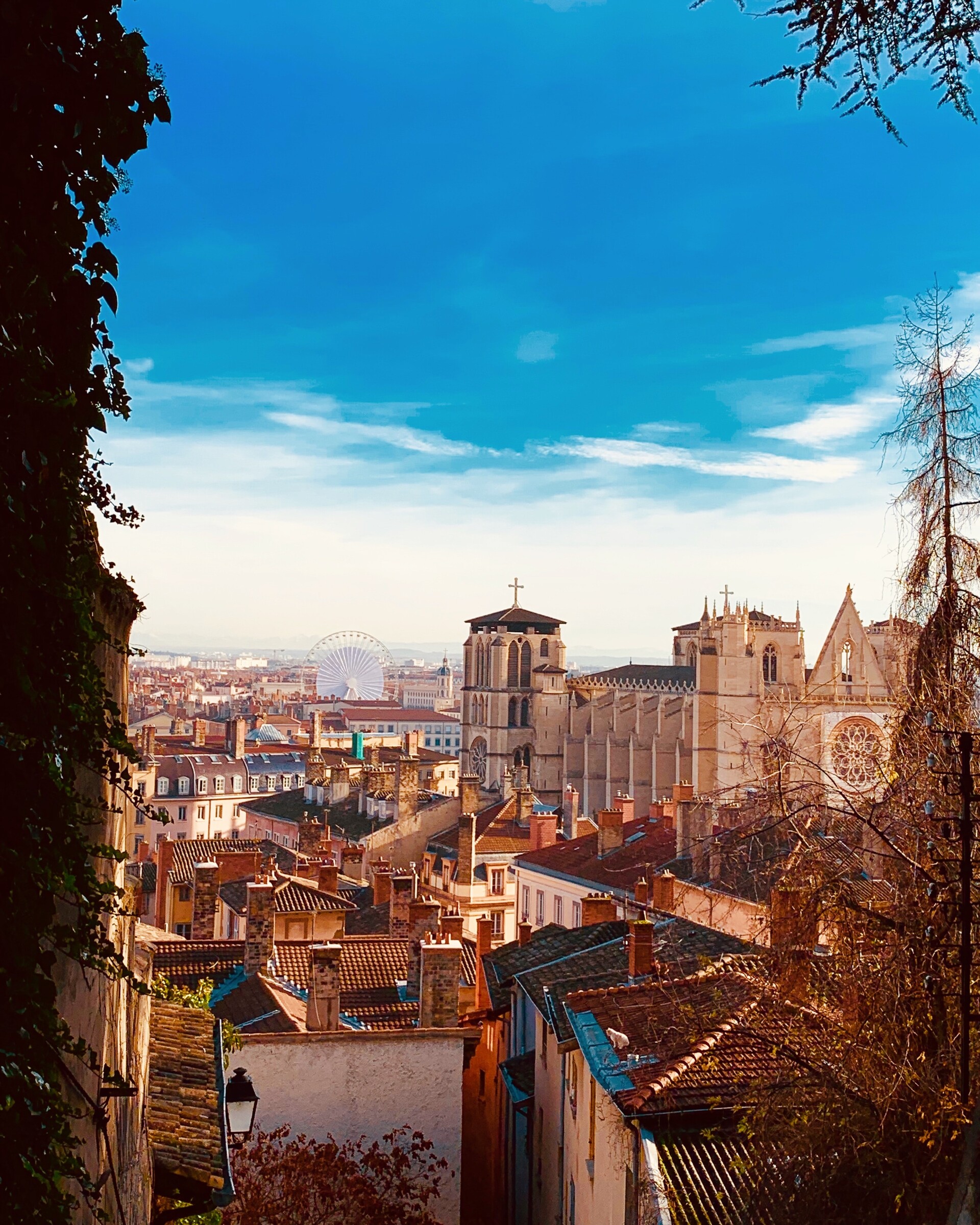 The Lyon Higher Education College is one of the four higher education schools (ENS) in France. This collection of schools is governed under the direction of the country's Ministry of Higher Education and Research, so it's a public institution with a great reputation, particularly within the research sector.
Currently, it sits at 130th in the worldwide ranking of top universities (QS). The good reputation is owed to the quality of its curriculum, where the students enjoy personalised courses and the perfect balance between studies and research both in the fields of Science and also humanities.
With more than 500 research professors employed, I guarantee you'll leave your classrooms more than prepared to set out on your own path in the world of research!
Former students, like Marisa, have told us nos cuentan how their experience in Lyon was and how this charming city changed their lives. Don't be left wondering, discover it for yourself!
2. Université Grenoble Alpes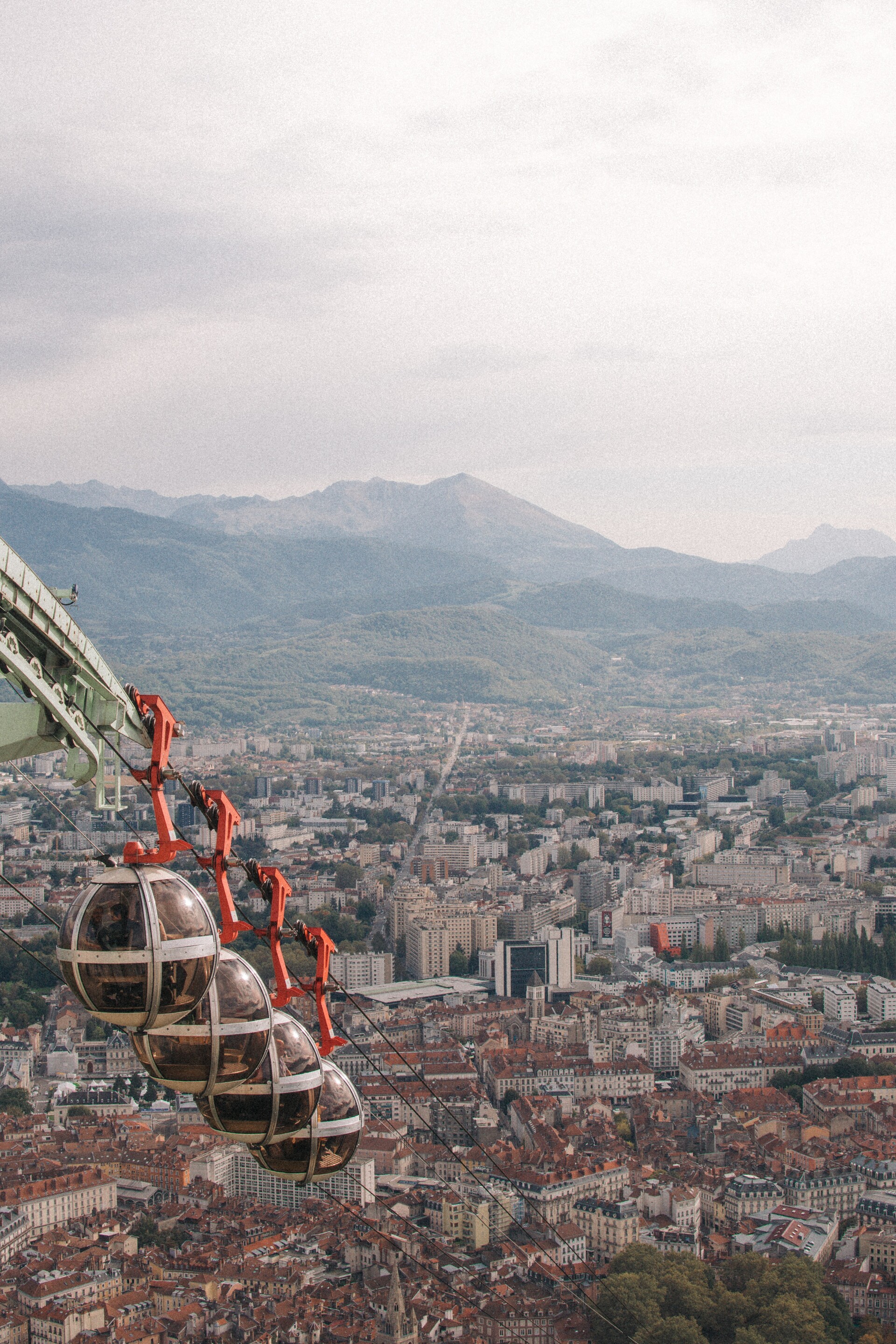 If you're interested in sciences, whether its Pure Sciences, Technological Sciences or Medical Sciences, the Grenobles-Alpes University has a wide range of degrees and specialised masters on offer within this sector.
You could study your degree in this public institution with the total security that you'll put into practice all that you've learnt thanks to the quality of their facilities.
Not only a good choice given its place at 314 in the QS ranking, the Grenobles-Alpes University admits students of more than 100 different nationalities each year, so cultural diversity is commonplace. Many students on Erasmus have confirmed this to be true by telling us their experience in Grenoble!
Would you like to live amongst this multicultural environment? Look at the university zone when you start looking for a place to rent in Grenoble. You'll be surprised by the city's amazing atmosphere!
3. Strasburg University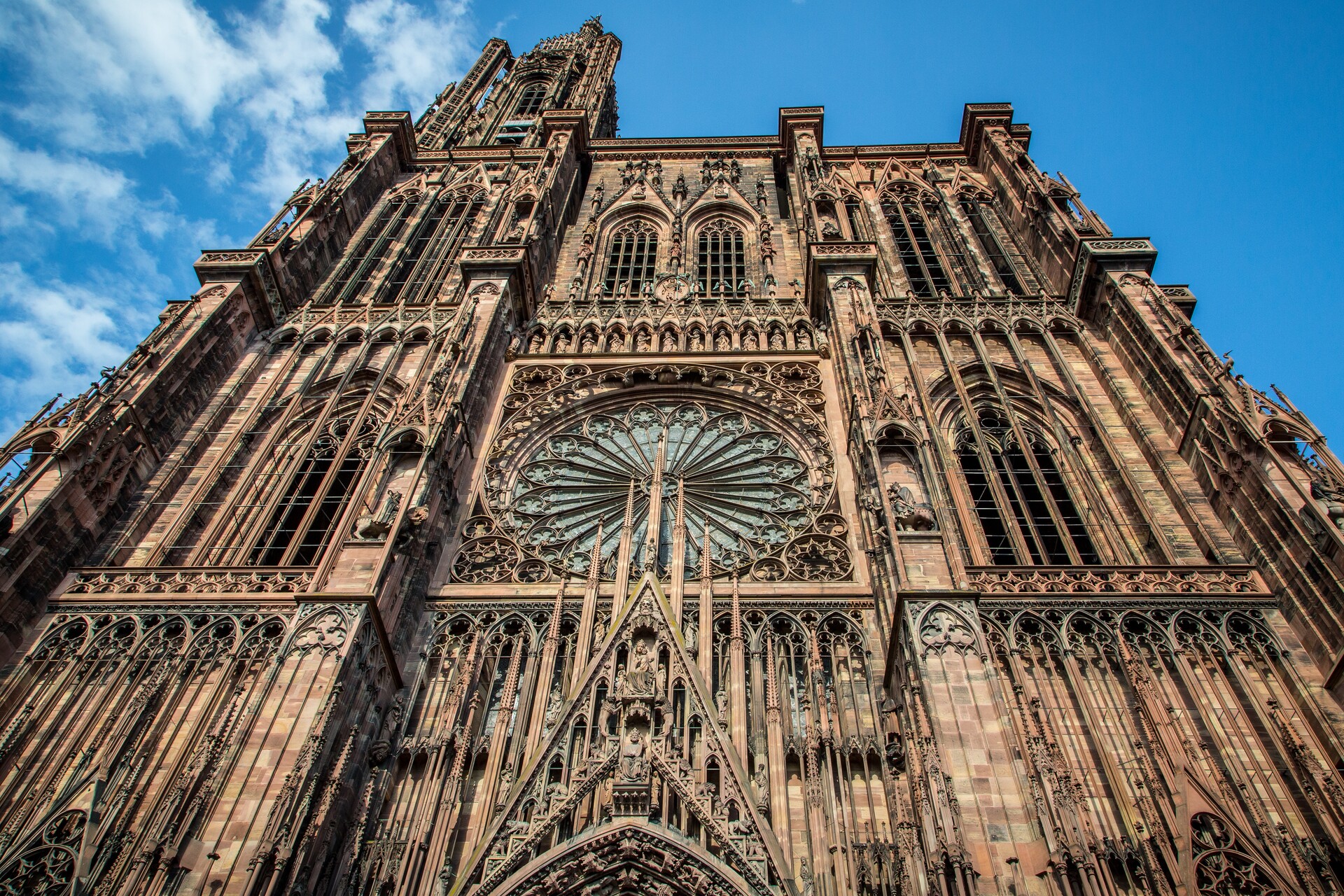 Strasburg University is one of the oldest in the country, in fact, it was the second university in France. It was founded in the 17th Century and has stayed standing since then, becoming a cultural jewel and a leading example on an institutional level.
One of the strong points of this public university, as well as its history, is owed to the fact it belongs to the League of European Research Universities. Even so, the degrees on offer range across all sectors. Their faculties are:
Arts, Literature and Languages;
Law, Economy, Business Management and Political Sciences;
Biological Sciences and Social Sciences;
Pure Sciences and Technology;
Medical Sciences.
Moreover, the city of Strasburg has plenty to offer on a cultural level, so if you're looking to live in a charming city, you've found it! Its heritage buildings will leave you speechless, and its university is something to behold too.
4. Burdeos University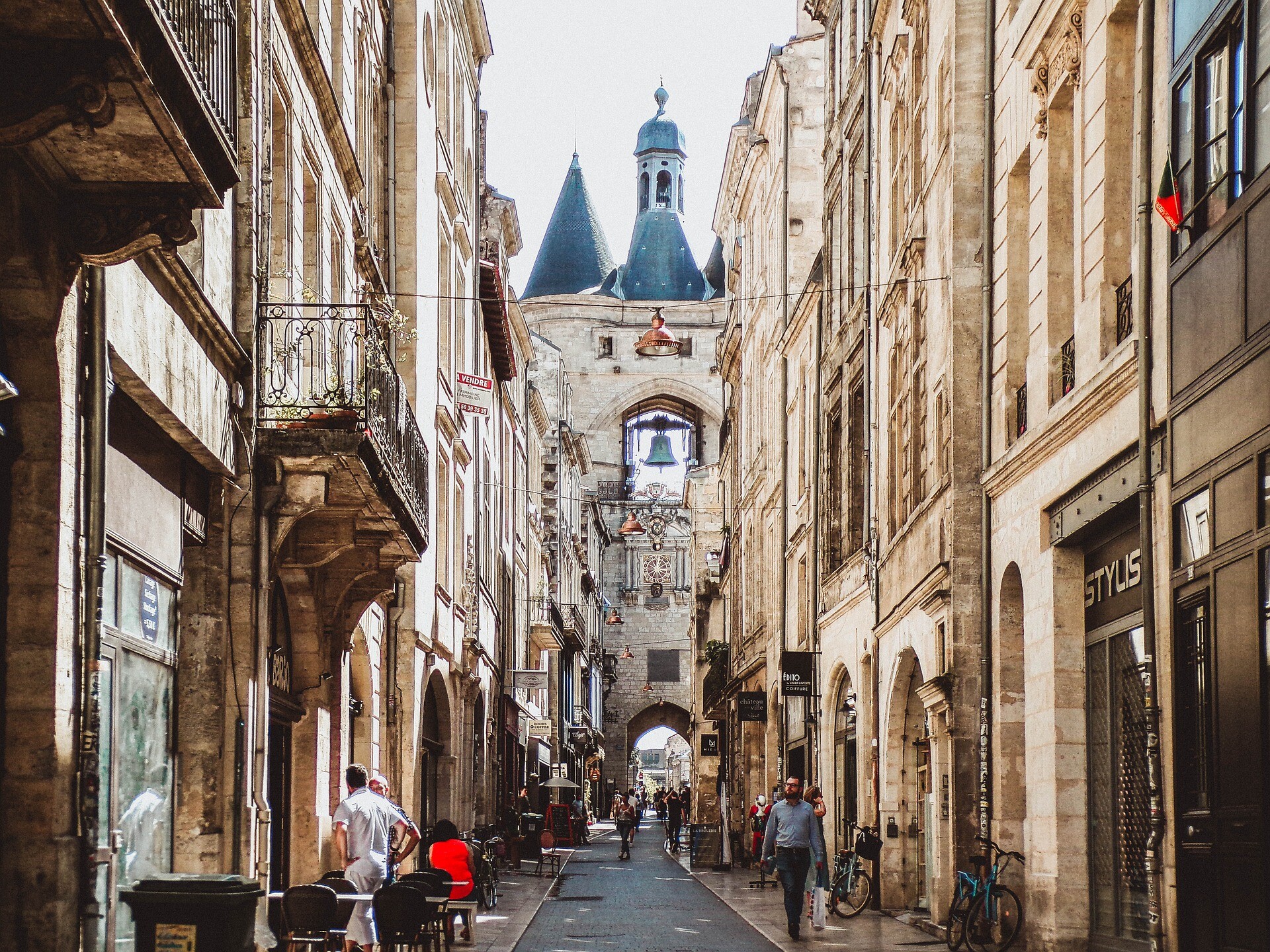 Ranked at number 501 in the QS worldwide university rankings we have Burdeos University, founded in 1441. Again, we find ourselves in front of another great historic relic.
In 2014, this public university was established from the union of three of the great Burdeos institutions: the Université Bordeaux 1, the Université Bordeaux Segalen and the Université Bordeaux Montesquieu.
To this day, their formative programmes are focused in two specific fields. On one side, we have the branch of Law, Political Science and Economics, on the other, Medical Sciences, Pure Sciences and Technology. What's more, this institution also emphasises the branch of research, giving its students the opportunity to train amongst its 70 laboratories belonging to State owned research bodies.
Likewise, this is the third largest university in France which is a selling point if you want to join one of the largest student communities in the country. No less than 50,000 students set foot in its classrooms each year, so it's worth looking for accommodation in Burdeos in advance if you don't want to miss out!
5. Montpellier University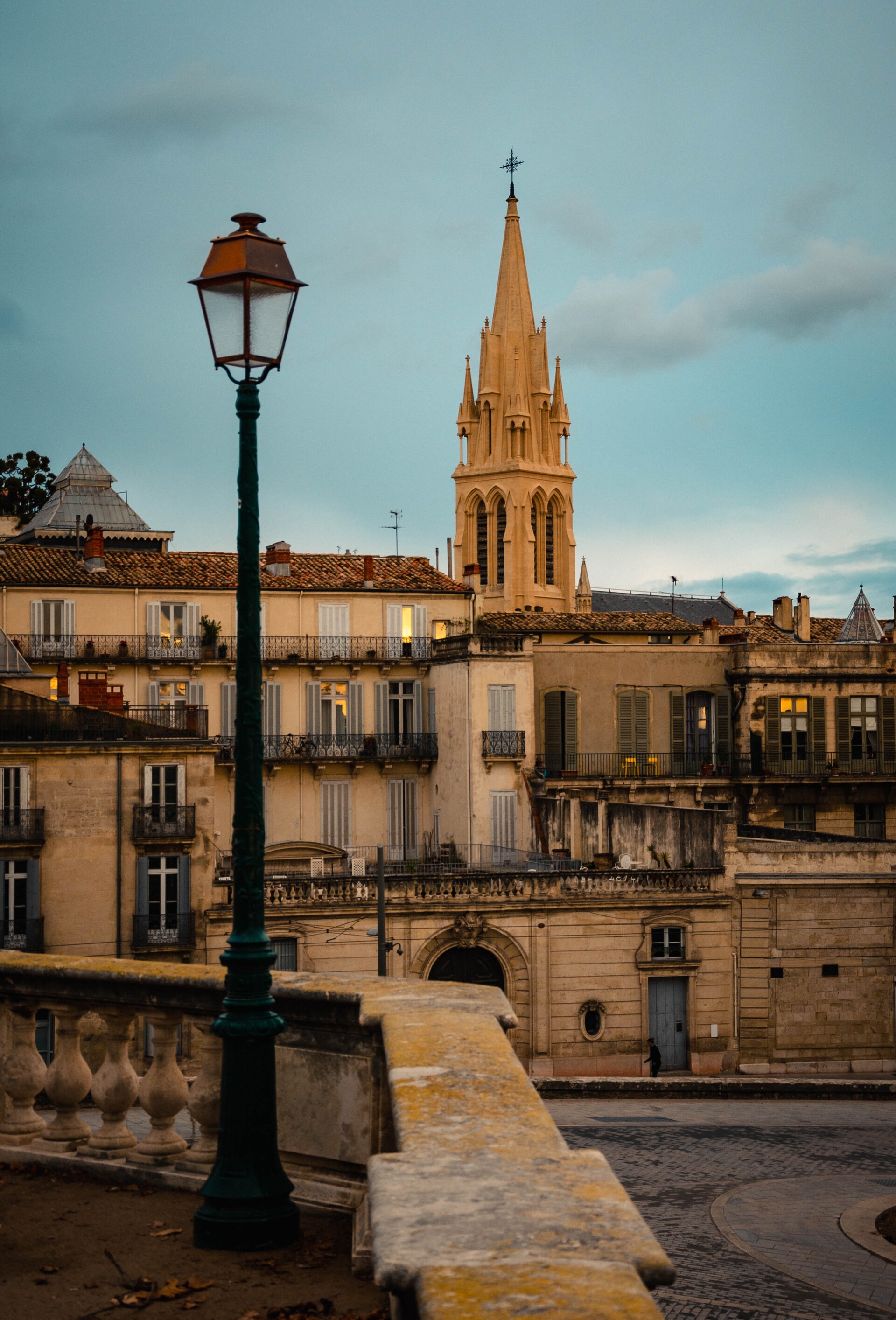 A few places below, at 521, you'll find Montpellier University. Similarly to the university above, Montpellier University is made up of three great universities, University of Montpellier I, II and III.
This public university accepts no less than 50,000 students each year, of those at least 7,000 are international students. That could be you!
It has 9 faculties where you can attend classes in Law, Economics, Sciences, Technology or Medical Sciences. What's more, this institution's research sector is of great renown, not just in France but on an international level.
Last but not least, Montpellier is situated close to the Mediterranean, so you'd enjoy a perfect climate in the campus gardens during the day, and the best university atmosphere at night! A piece of advice, look for a house in the centre of Montpellier so you can enjoy the university experience to the max!
This is the list of the best universities in France according to the QS World University Rankings. What about you, do you already have a favourite? Have you studied in any of the ones mentioned above? We would love to know how your university experience in any of these marvellous institutions was!
---
Photo gallery
---
---
Content available in other languages
Want to have your own Erasmus blog?
If you are experiencing living abroad, you're an avid traveller or want to promote the city where you live... create your own blog and share your adventures!
I want to create my Erasmus blog! →