Education and Accommodation in Krakow
My name Is Ruairi (and I like to party). I am an Undergraduate British economics student spending one semester Erasmus in Krakow, Southern Poland (Uniwersytet Ekonomiczny w Krakowie) and the next semester will be spent studying in Lisbon, Portugal (Católica Lisbon School of Business & Economics). I will be updating my blog with content about life on Erasmus and will provide some of my tips on how to get by in these cities.
Obviously, I will begin with content I have gathered on Krakow, and my first post will be a general guide on finding accommodation and what studying is like in this great city.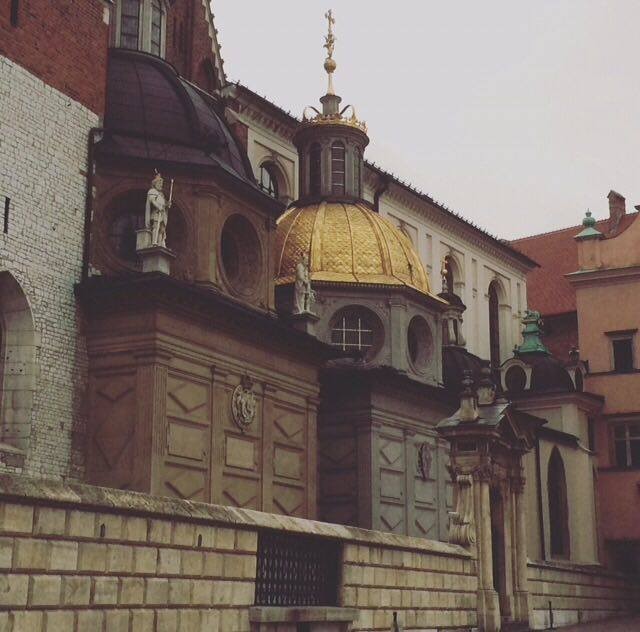 Accommodation-Where to live
I will start my blogging with the most important part of Erasmus, Accommodation of course! This is because if you cannot find the right place to live in a city, you might not enjoy the experience as much.
The best locations for students in Krakow are old town (Stare Miasto) and the trendy hipster old Jewish quarter (Kazimierz). I have provided a map at the bottom circling both locations and their proximity to the University Of Economcics( red dot with UNI over it).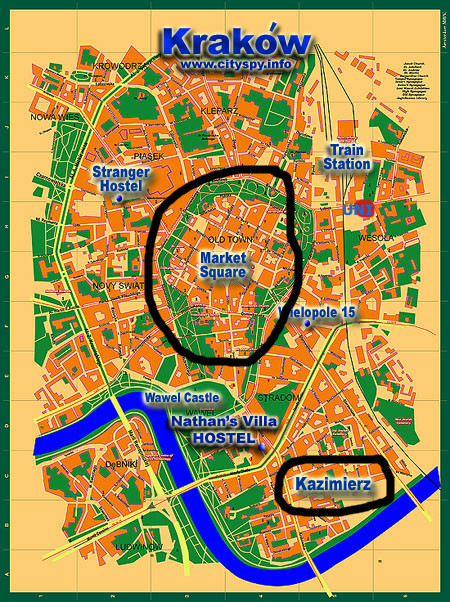 Old town is a stones throw away from Rynek Glowny(Main Square), the hub of the city. As Krakow used to have a moat, its legacy is seen by the replanted grass areas surrounding the old town's walls. This greenery offers a great shelter from the summer heat in Krakow and is a meeting and chilling place for many locals. Within these walls you will see the old market place and the world famous St. Mary's Basilica. In the winter Krakow has one of the greatest Christmas Markets in Europe, which I will detail in later posts. There are many shops in the periphery and it is home to my favourite restaurant, Pod Wawelem, which offers a schnitzel+Fries+beer for just 17 zloty (under 4 Euro). It is also home to the most popular clubs in Krakow such as Prozak 2. 0, LOKAL and Teatro Cubano.In terms of location, it is also a lot closer to University of Economics than Kazimierz as it is about a 10-20 minute walk for most people.
Kazimierz is home to a great bar scene, which culminates in the 'New Square', Plac Nowy. Here you can try delicious flavoured shots and wine(Alchemia), go bowling( Plac Nowy 1), see great art exhibitions(Mostowa ArtCAfe), eat at some of the best restaurants in Krakow, and of course try the speciality- Zapiekanka. This is a half-baked baguette covered with cheese, mushroom and a variety of toppings- The pizza of the East. It is close to the complex of Forum, an abandoned hotel turned hot spot for artistic individuals to chill by the river Wisła and have a Piwo(beer) or two. It is also home to the new electronic Club of 89, which is fast becoming a favourite of all the Cracovians and Erasmus students alike. Just 5 minutes further is MOCAK, the Musuem of Contemporary Art in Krakow. This place showcases the talent of Polish and international artists alike and with a fee of just 5zloty for a student, it is well worth the visit.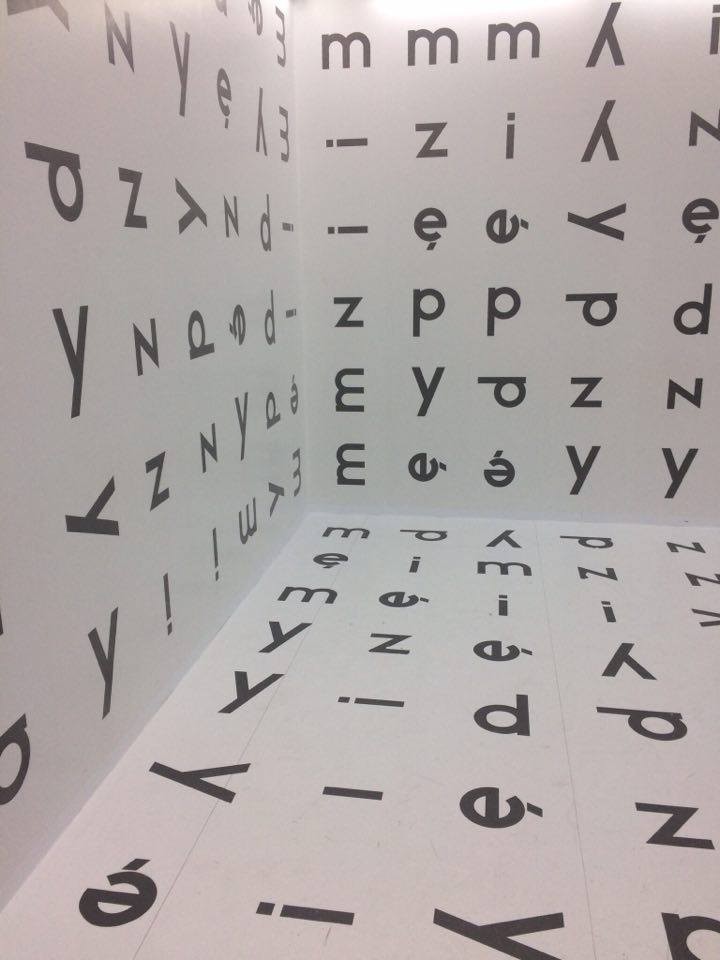 MOCAK
Both provide great opportunities to live and enjoy Krakow to the maximum. That being said, accommodation was difficult to find, especially because the only University accommodation is small and have not experienced good reviews from those living there. I thought it would be easy enough to stay in a hostel for a week and then find places, however the demand for flats exceeds supply but quite some margin. Many of the flat listings are in polish as well so it is difficult to gage what the listing has said and communicate with the letter. That being said, there are a few English Erasmus rent selling websites to use when finding a flat. Although these command higher prices you are still only paying £250 (290€) per calendar month, know what you are paying for, and know you will be with other erasmus students.
Ruairi's Recommendation: The website I used was Rentsell which was very helpful. Some of the flats have all bills included, which I would recommend because it gets very cold in Krakow over the winter.
In terms of myself, I live in a location in between both Stare Miasto and Kazimierz, so I definitely have the best of both worlds.
Studying/ Academia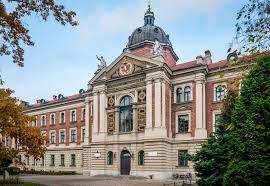 Stara Aula in Krakow University of Economics.
My current placement is a study placement in Krakow, Poland. I am studying Economics at University of Economics in Krakow (UEK). Like a majority of Erasmus placements you must study at least 30 ECTS and therefore my choice of modules is as follows:
Microeconomics
International Trade Simulation
International Financial Crises (Masters level)
Insurance in Poland and EU
Introduction to European Union
Contemporary Management concepts
I expected the courses to be rigorous and testing as they underpin a different mind-set of economic thinking than in the United Kingdom. Rather than relying on core classic economic dogma, many lecturers enjoy 'pushing out the proverbial boat' by choosing to ask deeper questions about why humans behave as they do in the market.
I was disappointed there was no space left in the Polish Learning classes, but have met many polish people already who are keen to help me get to grips with the basics. My Polish Vocabulary as it stands is:
Good day - Dzien Dobry > Pronounced Gin dobré
Good night - Dobranoc > Pronounced Dobranok
Thank you - Dziękuję > Pronounced Gin coo ye
Please - Proszę > Pronounced Prosha
Excuse me - przepraszam > I can't even pronounce this properly
Good bye - do widzenia > Pronounced Do vidsenya
Beer - Piwo (very important) > Pronounced Pivo
Cheers - na zdrowie > Pronounced Na sdrovié
Yes - Tak
No - Nie > Pronounced Nee ay
Not formally learning polish at University is my biggest mistake in Krakow, so be sure to enrol in Polish classes as soon as you can. You will not regret it, especially because it is meant to be easy to pass.
The Microeconomic Module is very similar to all economic study in United Kingdom. The lecture provides basic explanations in the beginning for people new to economics, but then speeds up and demands a lot of effort. Every week there are specially designed exercises to be finished for the seminar. Furthemore if you miss more than two seminars you cannot sit the final exam. The class is at 9:30 am so not ideal. Mathemactical competency is essential for success in this course.
International Trade Simulation was a module completely different to any I've studied. After a discussion about what international trade is and how it works, students were put into groups and were assigned countries. Then pretending to be said countries we had to trade, just like how countries trade for real life.
International Financial Crisis was also taught by the same professor and was also very different as it was mainly discussion based- with an essay and group questions to be done at home. This was actually a Masters' module and definitely gave a great insight into deeper thinking in economics and proves that I can challenge myself and be successful in my endeavours.
The Contemporary Management Concepts offer me the chance to apply my knowledge and then write an open essay on a topic of my choice. This freedom will be a good chance to demonstrate the independence and dedication of my studies. Additionally every week a group has to do a presentation on topic they have chosen and all of these are compiled together to make the final exam.
Indeed, as many modules also demand essays with only 2 weeks completion deadlines, it has also helped me understand the importance of time management, and ultimately how bad mine is. Furthermore a lot of courses have mandatory presentations in front of the whole class. Although this is daunting, being a native english speaker has given me an advantage and enabled me to have less pressure when presenting compared to my counterparts.
Overall, I feel that my adaption to this new experience has been successful to begin with, although missing out on receiving credit for my polish language competency has been a big regret and disappointment of mine. These goals will be tested under more scrutiny in the proceeding months and I believe that I have skills necessary to be efficient and successful in Krakow.
As I only have one month left in my first placement, I have set myself 4 key goals to complete before my transition to Lisbon for the next erasmus semester's study. I will devote my final post in Krakow to this as a form of reflection on my erasmus placement.
1) My first goal is to make sure my microeconomic theory, as a foundation is sound and stable. This is a specific goal as in my module on Microeconomics I will be tested with what I already know and what I will be endeavouring to learn. Indeed this can be measured by my performances in the weekly exercises, which are marked in seminars. By attending every seminar and completing every task assigned to me it has already been achievable. As there is an exam at the end of term it can be completed within the three-month framework.
2) My second goal is to improve my Polish proficiency. This is not that specific as it cannot really be tested on, however I will endeavour to make an effort in this goal the most as it will make my stay more convenient. Again it cannot be measured as well but my day-to-day communications will be testament to how well I am doing. Yet I feel it can be realistic ally achieved through patience. It will be tough to try and become proficient in 3 months, but if I learn the basics it should serve me well.
3) Thirdly I would like to partake in more polish activities such as independence day( 11th November) and their celebration of Christmas( it is on the 24th December instead of 25th). This is a very specific goal as it requires becoming immersed in a culture much different to what I am used to, however an experience that I'm thriving to commence. I believe that by taking part in these events I can gage the culture more and ultimately fit in better.
4) My final goal is to be successful in a course I have no prior knowledge of beforehand. Insurance is completely different to anything I have done in economics so learning it will provide a real test to my resolve and commitment to studies. With an exam coming up soon it will examine how well I have tried and ultimately grasped the course. I believe if I do perceive the information correctly and spend time studying my results will be fruitful.
Why Krakow?
Initially when I chose to study at I decided at Uniwersytet Ekonomiczny w Krakowie, people assumed it was only because Poland is a cheap country. Although this is a factor this is not my main prerogative.
Being in a cheaper country for erasmus does have its benefits. Some of my friends do erasmus in more expensive countries (Scandinavia), and although they are having a great time, they have to be very conscious with their spending. Not being able to do something because you do not have enough money is one of the worst things, and thankfully I have not experienced this in Krakow... yet...
However the main reason for my choice of placement in Poland was because I wanted to be thrown into a completely different country with no friends or family and see if I could handle the challenge. Many friends have gone on erasmus with over 5 of their best friends and therefore will never be in a vulnerable stage. I believe this vulnernability and initial fear at the prospect is perfectly rational and intrinsic to the program. Being forced into uncomfortable situations lets you know how strong willed you are and in turn you will reap the benefits. This is because it makes you much more open minded. If your with your friends, you might not fancy going to a Ukrainian restaurant or experiencing live polish folk music as you have the comfort to say no. In Erasmus this is just not possible because you never want to miss the fun and never want to be left out.
With the diverse list of nationalities of erasmus students in Krakow I have met people from over 20 countries and to see how disimilar we may seem yet how similar we all are, spreads hope not hate.
Next Time...
In my next update I will be describing life in Krakow and of course recommending the best places to visit in your free time, because in Erasmus you have a lot of it…..
Cheers!
The second and fourth are not mine so therefore I will provide these references:
photo credits were taken from google and then edited by myself.
---
Photo gallery
---
---
Content available in other languages
Want to have your own Erasmus blog?
If you are experiencing living abroad, you're an avid traveller or want to promote the city where you live... create your own blog and share your adventures!
I want to create my Erasmus blog! →