What it's like to live in Portugal
There are many places in Europe that are talked about a lot, for one thing, or another, but one of the countries that I hardly ever hear something about is Portugal.
I did not have an opinion about it until I went to visit it and fell in love with it. The first city that I visited is not one of the most famous destinations, like Lisbon or Porto, but Covilhã. Not many people know this place, so it is my job now to underline the highlights of this lugar fofo, as Portuguese people would say. It is really close to Serra Da Estrela, which is the highest peak in Portugal. In this region, they produce amazing cheese, and it is also just one hour drive from the Spanish border.
Covilhã is a small mountain city but because of the fact that is home to the Universidade da Beira Interior, which in 1986 was granted full university status, the city has a young vibrant heart.
There are bars and pubs that offer student discounts, the Erasmus Network organises a few trips that enable students to travel throughout the country as well as internationally, and the municipality organises many events in town throughout the year.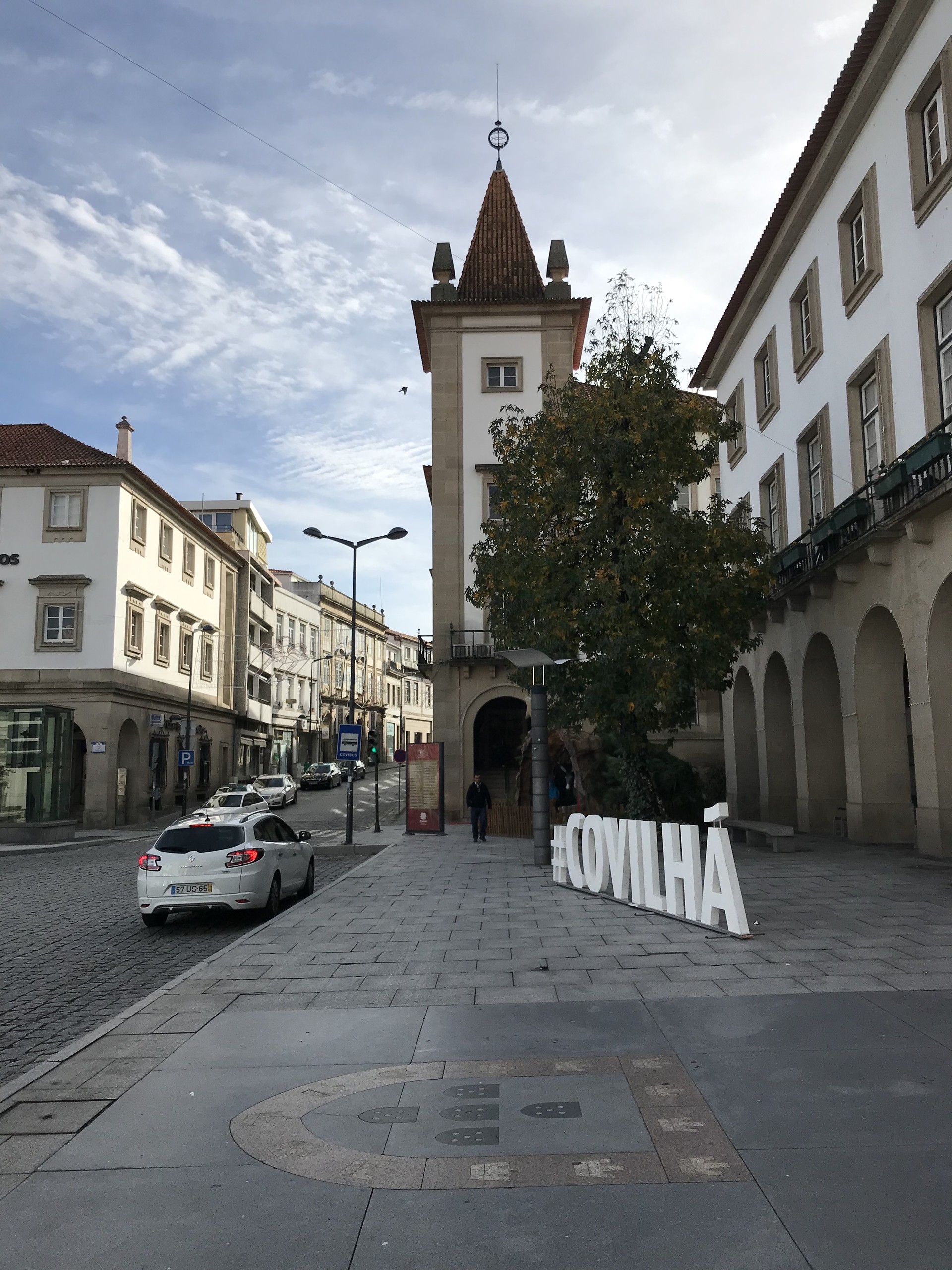 The city's unique transportation system
One of the things that I liked about walking around is the fact that the municipality installed elevators that enable citizens to easily move from one level of the city to another. That is really important because otherwise people would not really be able to walk and they would most likely need a car to go everywhere or use public transportation but they would probably still have to walk some distances to reach places. The other side of things is that sometimes those are broken and people do not know that until they reach them and are forced to reroute, which is not only frustrating but it also means that people will be late for whatever appointment they have.
Public services
The modern part of the city is the one at the very bottom of the mountain and it is mostly flat. There, there is a fairly big and new shopping centre that, in fact, was inaugurated only in November 2005. Within the complex, there is a big supermarket called Continente which is one of the most affordable in the city, there are hairdressers, clothing stores, a food court, a movie theatre, etcetera.
In this part of town, there is also the train station, the bus station, the hospital, and things like that.
The university has many campuses throughout the city but the main Polo is in the level between the one I just described, which is the modern one, and the upper one that hosts the city hall. The main polo has an auditorium that is used for theatre plays, a library that is open twenty-four hours and seven days per week, a bank, a couple of bars where students normally grab a coffee during breaks, and a canteen where students can eat for as little as two euros.
Food is not only affordable but it is also good. The variety is big, students can choose between white or red meat, fish, and a few main, side, and dessert options. A tray that comes with a bowl of soup, a main dish with its side, juice or water, bread, and a dessert is only two euros and seventy cents. If you are not that hungry and want to save some money, you can still eat the main dish with its side with a glass of water for only two euros. Heads up, you can eat there even if you are not a student, so if your family or friends come to visit and you want to save some money, they can try the food too!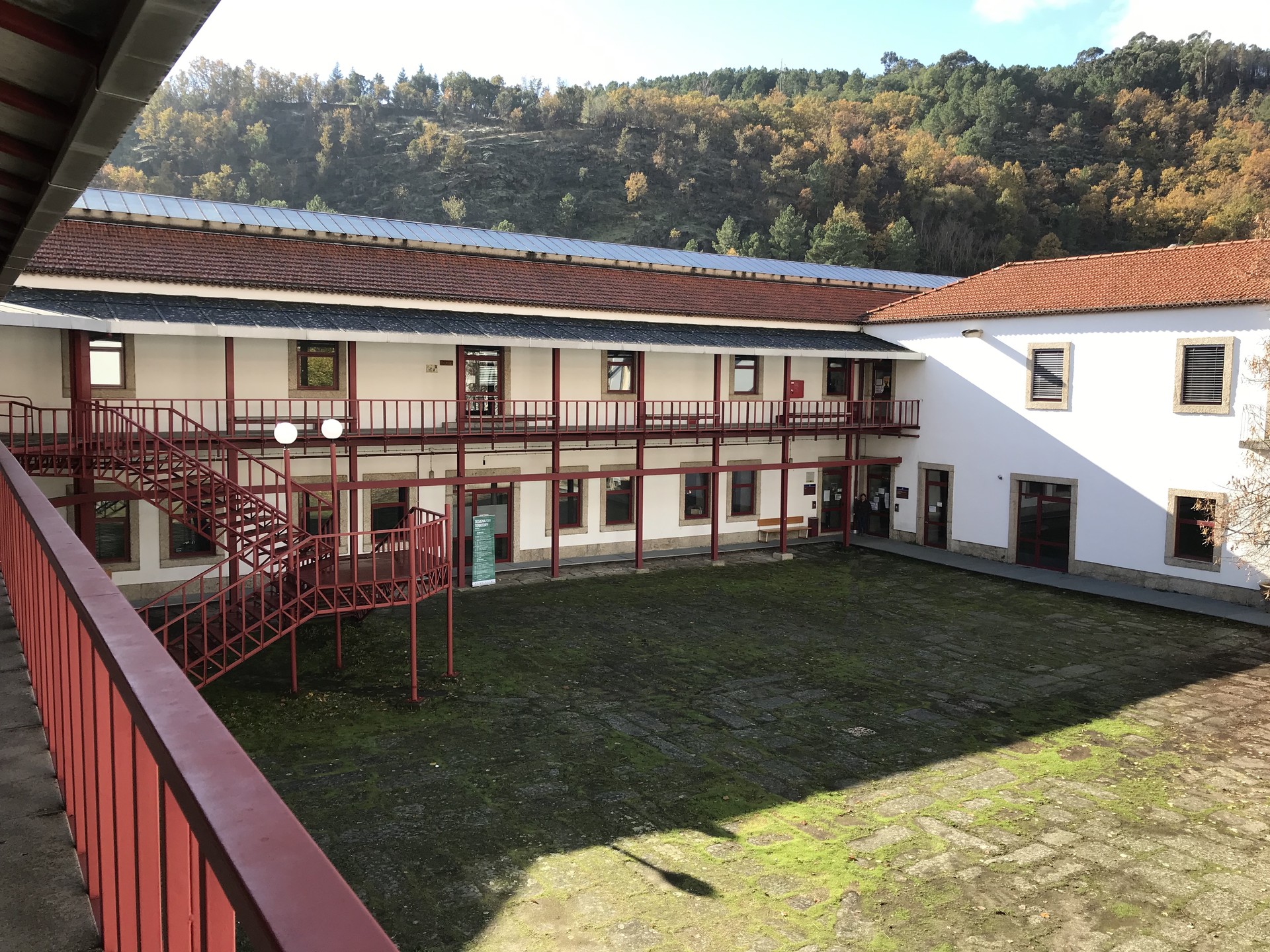 Seasonal events in the historical centre
Now that you have eaten and you are satisfied, it is time to walk uphill towards the city hall. There is where most events happen. For example, on December first, the Christmas celebrations start with a huge bolo-Nevão, which is a typical cake from the region. They set it on a super long table and serve it with juice to the citizens of Covilha who share such a sweet moment awaiting for December twenty-fifth. During this event, I was even invited to speak with the local TV that wanted to hear a foreign opinion about the city. For the rest of the winter holidays, in front of the city hall, there were Christmas markets, an ice rink, and an inflatable slide for kids to play with. Following the winter break, it was time for Carnival to be celebrated and so they organised many other events.
For being a small city in the mountains, I was really impressed by the number of things that the municipality offered its citizens, but I was also surprised to see so many people come together for these events. I lived in other places where people just would not participate in events hosted by the city, which is sad, to be honest. I also participated in a peaceful rally for Women's day, but there was also one for climate change, and so on.
A few museums are free so I visited them on Sundays, but I also went to a Fado night which was super fun (and affordable). Fado is a music genre which was originated in Portugal centuries ago. I wanted to experience Fado in Lisbon but we were not able to find a place that was affordable, in fact, all of them were over twenty to twenty-five euros for the night, so we just passed on that one, until Covilhã hosted a Fado night for as little as five euros, and each table came with a bottle of wine, bread and typical Portuguese sausage (Alheira) for everybody!
One of the things that I loved doing was to enjoy a Pastel De Nata with a hot chocolate and then head over to the Municipal Gardens. On sunny days, I liked to have picnics there. The grass was always super green, the view over the mountains is amazing, and families would play with their kids and dogs. Sometimes I would also prepare breakfast and then take it with me to that place, sit on a bench and look over the railing. It is a very peaceful area of the city, especially early in the morning. I also loved to get lost in the old town because Covilhã is full of amazing street art. Some are really nice portraits of people, and some are just nice poems. I remember the first time I visited the city before moving there and being really impressed by the art.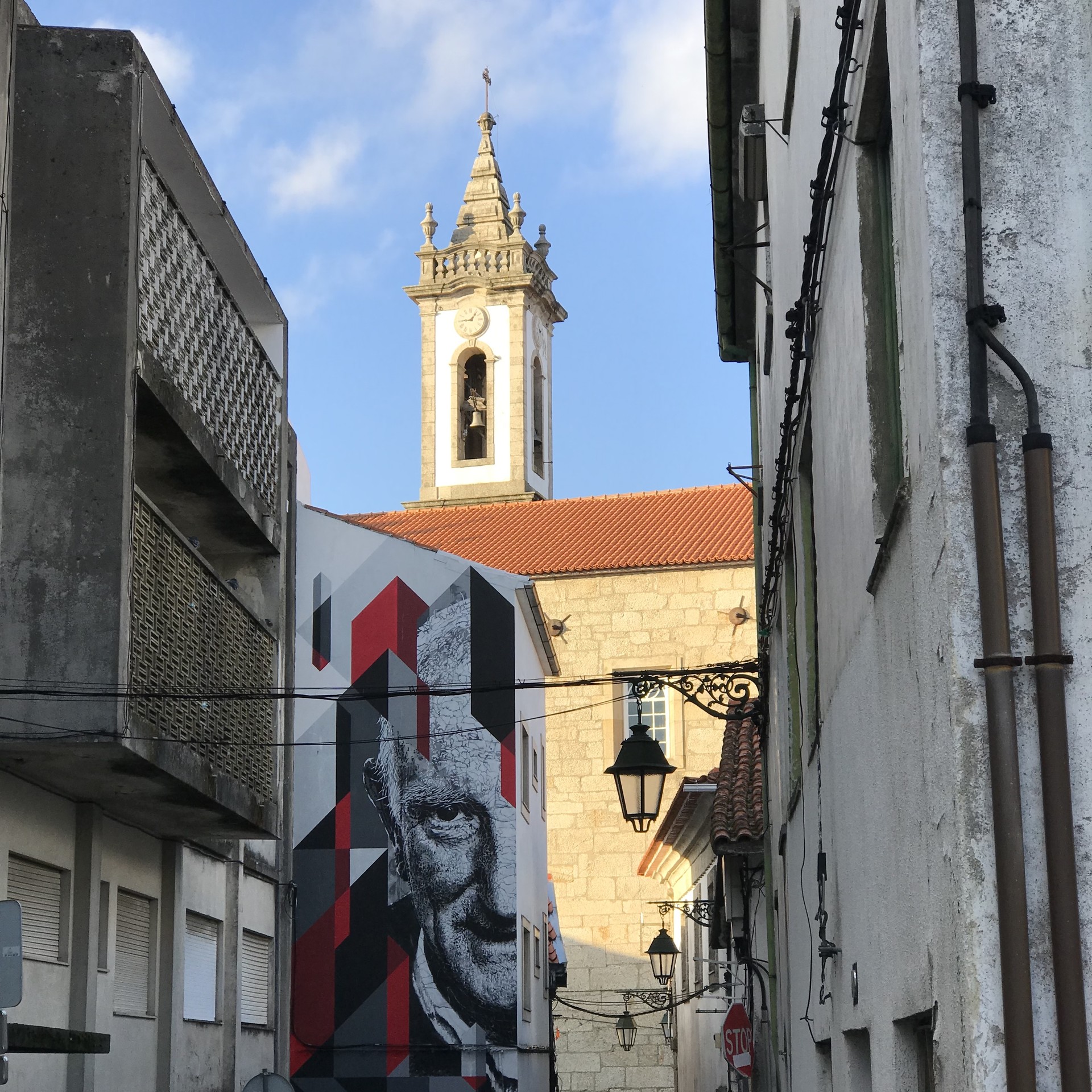 It's not all peaches and dandelions...
I moved out of Portugal just a couple of months ago and I already miss it so much. Given the fact that it was affordable to go out and see my friends, I would do it often. It was sunny most of the time, which means that I was generally in a good mood, and I just love the language. One of the few things that I did not like instead is the fact that most of the houses are not prepared for winter. Coastal Portugal might be warm most of the year, but Covilhã gets cold during the winter and when it does you do want to stay warm. One of the reasons why they are not prepared is that the buildings are old and radiators were not built in, but the other reason is that gas is expensive and even if the newer houses have radiators, people tend to leave them off.
Another thing that sucks a little bit is the fact that if you travel by car, you have to pay a lot for tollbooths. My friends and I only rented a car once when we wanted to visit Spain, otherwise, we would always travel throughout the country by bus or train.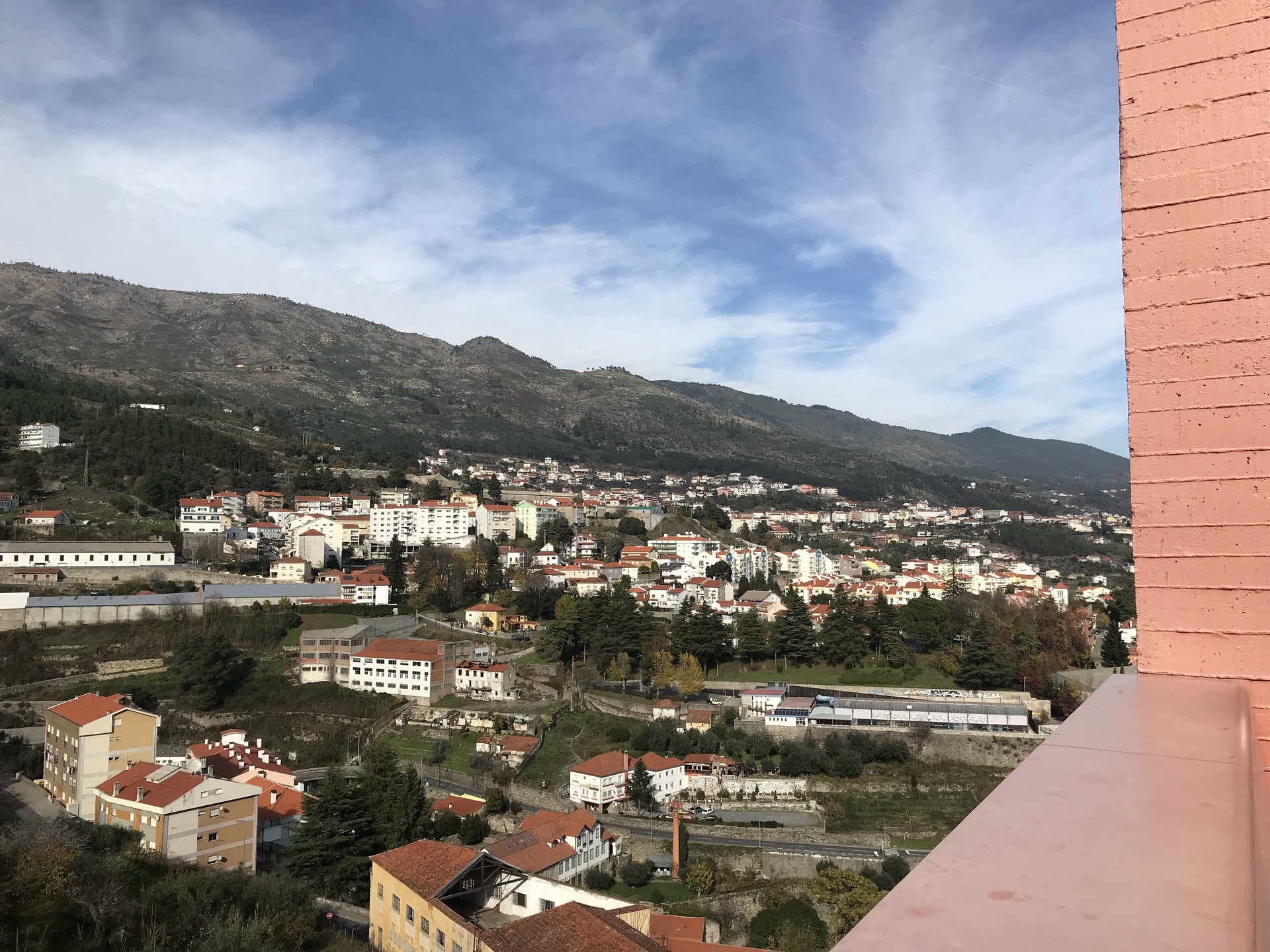 To summarise everything up, here are the things that I liked about living in Covilhã:
Going out with friends is not super expensive;
The facilities of the University are quite good;
The views are really pretty;
You experience the old town with buildings made of rocks and bricks but you also get to see the modern area with neat apartment buildings and shopping malls;
It is close to Serra Da Estrela, Belmonte, and Spain which are all worth seeing.
And here are the things that I did not like about it:
Travelling by bus and train was more affordable than renting a car but it sure made us feel like if we were living in the middle of nothing as it would take double of the time to reach Lisbon or Porto than it would take if we hired a car;
Because it developed on the mountain, walking can be tiring. Yes, it is pretty and all of that, but going up and down every day is exhausting. One of the things that motivated me to do it is that I did not have to pay for a gym membership;
It is sure a beautiful experience to live in Covilhã, but as far as I could see, there is not really much for graduates who are looking for a job. If you decide to study there, please keep in mind that once you graduate you have to relocate to places like Lisbon or Porto;
There is no Uber and travelling by taxi is expensive unless you travel with friends;
You cannot have the best of both worlds. You either decide to live in the historical centre at the top of the mountain, where all the events take place, or you decide to live near public services like the train station and the hospital.
I hope that this post will help you decide whether living in Covilhã or Portugal is good for you. I will be writing more posts about other locations in Portugal, so make sure to come back!
- Cristian
---
Photo gallery
---
---
Content available in other languages
Want to have your own Erasmus blog?
If you are experiencing living abroad, you're an avid traveller or want to promote the city where you live... create your own blog and share your adventures!
I want to create my Erasmus blog! →