Erasmus Experience in Coimbra, Portugal by Guillet-Lomat
Architecture and landscape

8 / 10 points

Entertainment

6 / 10 points

Culture and customs

6 / 10 points

Transport

4 / 10 points

Gastronomy

2 / 10 points

Prices

4 / 10 points

Party

6 / 10 points

Weather

8 / 10 points
---
Why did you choose to go to Coimbra, Portugal?
I first chose Portugal to learn the language; Portuguese is a language spoken in many countries that could open doors to me later. I already speak Spanish, I knew that I will not be too lost in class. In addition, Portugal is not far from France, which has the advent not to worry too much my family who did not want me to leave. Finally, I had a crush on the University of Coimbra, which offers a strong education on art and history. I could have access to courses on renovation in architecture, in which I would like to specialize later, and I do not have access to France. Finally, I must admit that I find the university magnificent! It's like being at Hogwarts!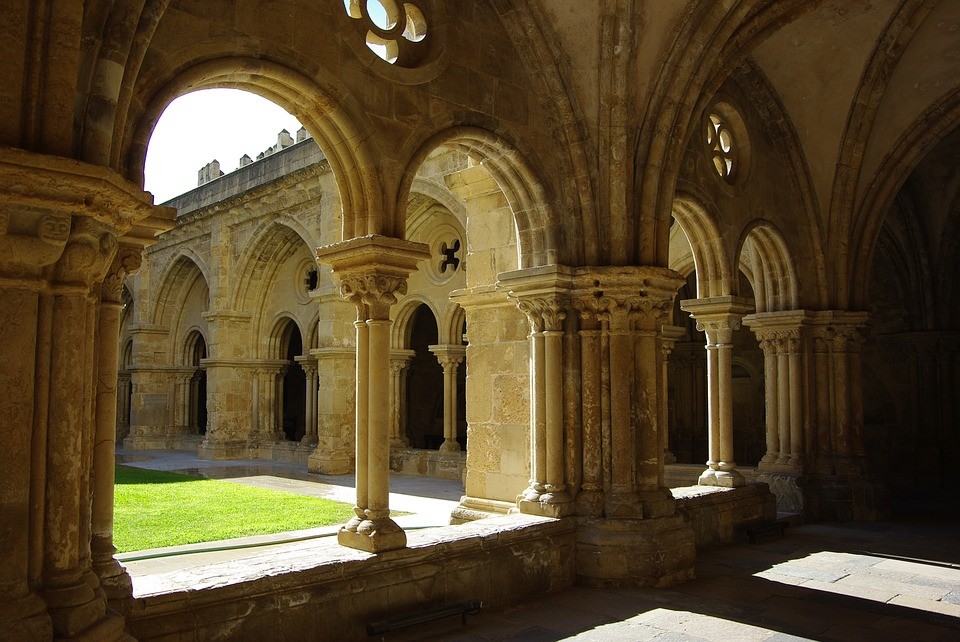 How long is the scholarship? How much money do you receive to help you with living costs?
In France, I am already a scholarship student. I continue to receive this scholarship of 300 euros per month. I also received the Erasmus scholarship of 1400 euros, and the cultural scholarship of 1200 euros. These scholarships are paid in two installments. As I can live with 300 euros, I can save money today, in case I have a problem. It takes a weight off my conscience!
What is the student lifestyle like in Coimbra?
Student life is very dynamic. There is already a lot of party where we can meet people. Everyone is very nice. I am also often invited to events by the university. I do not go there very much because I prefer to concentrate on my work, but if we adopt the Portuguese rhythm, we can have a busy life.
Would you recommend the city and the University of Coimbra to other students?
Of course, I never felt as fulfilled as here. The city is beautiful, and people are nice.
What is the food like?
The only problem here is the food. Everything is fat and fried in oil. I have not yet tasted all the specialties, but I can not get too used to the local dishes. But, fruits and vegetables are not expensive. I can eat fresh fruits and vegetables every day and have a good diet. For those who do not like to cook, there are also a good number of fast food that offer dishes for really cheap, but I do not really like it.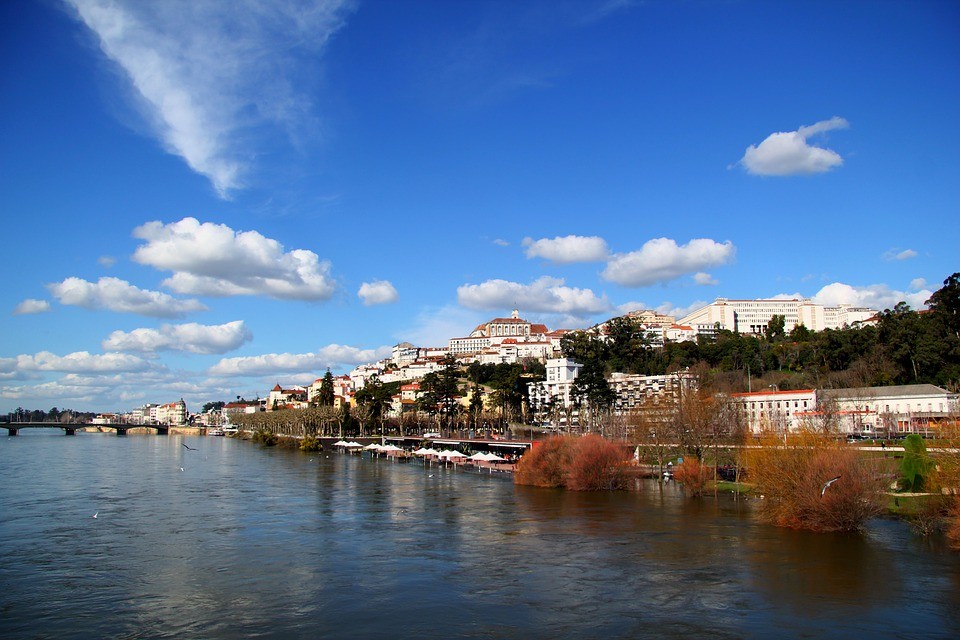 Did it cost you to find your accommodation in Coimbra?
I had a little trouble finding my accommodation, because I do not speak English, and when I arrived I did not speak Portuguese either. I found many homeowners who set up apartments in their cellar for students. It's impossible for me because I'm studying architecture and I need light to draw. I now know that there are Republicas where the rent is not expensive and where the students live in comunoté. But I do not advise it, because that's where the student parties take place.
How much does it cost to live in Coimbra?
For a good housing, which is not too degraded, it is necessary to count at least 150 euros per month. Me I straw 165 euros per month, and even if I share my house, I have access to a large living room, a large work room and two bathrooms. By cons the T0 to live alone are much more expensive. After I spend at least 50 euros a month for food. The hobbies are not very expensive. I do not go out much so I have a margin, I can go out, travel or go to the restaurant without worrying.
Is the language easy to get to grips with? Are there language courses available at the University?
Intensive language courses are available before the start of classes if you take the steps to register at Casa Lusofonia. I did not know it, so I did not go there. After Erasmus language courses are available throughout the semester. Attention, think to put these courses of language in your Learning Agreement if you want follow them, because they are taken by assault by the foreign students. Those who have them in their contract have priority, the others often have no place.
What's the easiest or most economical way to travel to Coimbra from your city?
My city? In France? I had to fly, I have no choice.
And for eating? Can you recommend some good restaurants in Coimbra?
To eat, you have to go to Praça da Republica. This is where the entrance to the university, and most of the Républicas where the students live. This is where the student life of Coimbra is located and where many restaurants, bars and fast food are located.
What good cultural sites are there to visit?
To visit, one must of course go to see the law university of Coimbra. There is one of the most beautiful and oldest libraries in the world. The botanical garden is beautiful, if you like plants. But coimbra is very small, we quickly go around. After, if you were not afraid to take the train, there are plenty of things to see in Lisbon.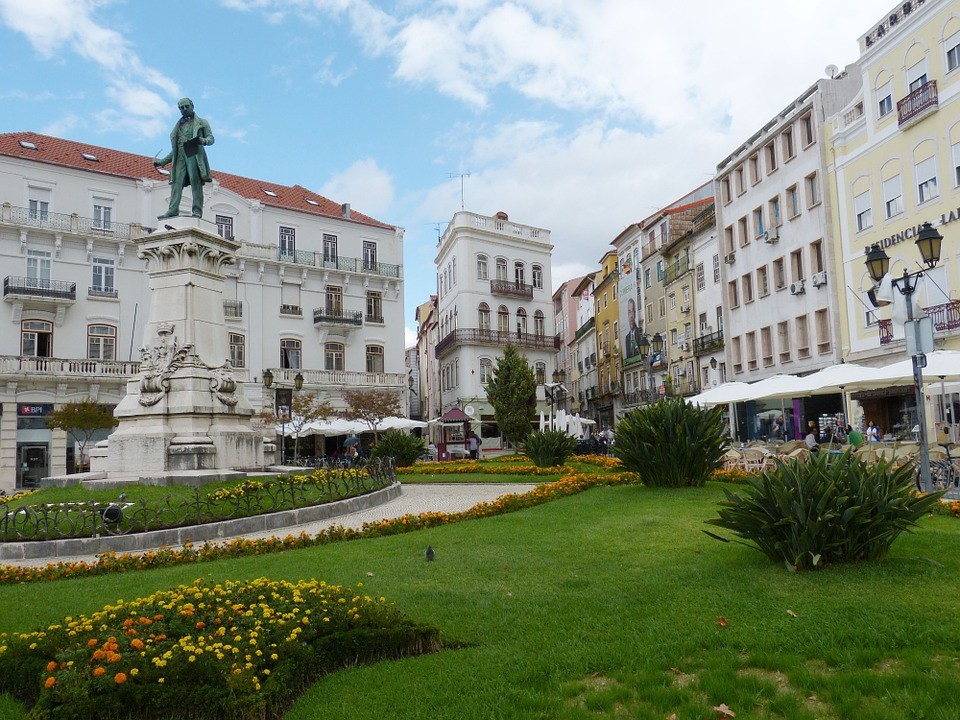 ---
Photo gallery
---
---
Content available in other languages
Share your Erasmus Experience in Coimbra!
If you know Coimbra as native, traveler or as exchange student... share your opinion on Coimbra! Rate different characteristics and share your experience.
Add experience →