The unmissable places to visit in Bolivia
Hello everyone! I hope that each and every one of you is doing well, as I want to take this opportunity to make you all an interesting list of the places that you have to do everything in your power to see during your visit to the high altitude country of Bolivia, no matter what!
Bolivia is a country situated in South America and is one of the most beautiful places that I have ever seen, and the truth is that as soon as I knew there was a natural salt flat there called Uyuni, I knew that Bolivia absolutely had to be one of my next trips.
As you already know I'm from Lima, so to be able to get to Bolivia all I had to do was catch a flight with the airline LAN Perú from Lima to Juliaca, and from there I had two days in Puno, as from there I would then cross the border over to the magical country of Bolivia, a place that I keep very dearly in my heart because I knew I could have an aimless adventure in the unknown just with my backpack. I stayed in Bolivia for two weeks of travelling, so my first aim was to get to Uyuni and after that I decided to let the current take me, in the direction of all of the magical places that Bolivia had to offer me.
In truth, making an order of preference of places to go would be a little bit complicated for me as every single place I visited was unique and had its own signature characteristic. My assumption, truthfully, about going to and getting to know Bolivia wasn't the most positive and I honestly thought that it was going to be, however as I arrived with a backpackers plan, I could get to know places at a very good price, through eating in its markets and streets, getting to know other backpackers, and finally enjoying all of the landscapes and points of interest that make up this high plateau place. And really, it's not only 'high plateau' but it also has other interesting areas, one example is Bolivia has a rain-forest area, somewhere I didn't go to but who knows, in the near future maybe I'll go back and keep finding each one of these places that have left me looking out for them, I don't doubt it!
As I was telling you, to think of an order of preference would be very difficult for me, so I decided that it would be better to make a list in the order of places that I went to so that you can pick up a pen and paper and write down each one of my tips that will help you on your visit to Bolivia.
What places are we going to see in this blog post?
Well then, dear friends, we are going to take this opportunity to hypothetically review each one of the following places that I suggest you go to on your visit to Bolivia, a fabulous country:
La Paz
The Salt Flat - Uyuni
The Potosí Mines and its surrounding city
Sucre, where Bolivia was born
Santa Cruz- the White City of Bolivia
Cochobamba and its monument of Christ
Without further ado, let's begin! These are the places you need to visit on your trip round Bolivia.
Copacabana
My first host-city that welcomed me to Bolivia was the area of Copacabana, which is found very close to the border of Peru and Bolivia, and from this area I could see a spectacular view of Lake Titicaca, which it shares with its brother country, Peru.
Copacabana is a small place but this doesn't take away from the fact that it's Bolivia's welcoming point, and here, I passed through the streets and took notice of the huge quantity of travellers that also found themselves there, and it made me think of another version of Aguas Calientes in Cusco (Peru), with many foreign tourists, many hostels for both the penny-pinchers and those who want to live like kings.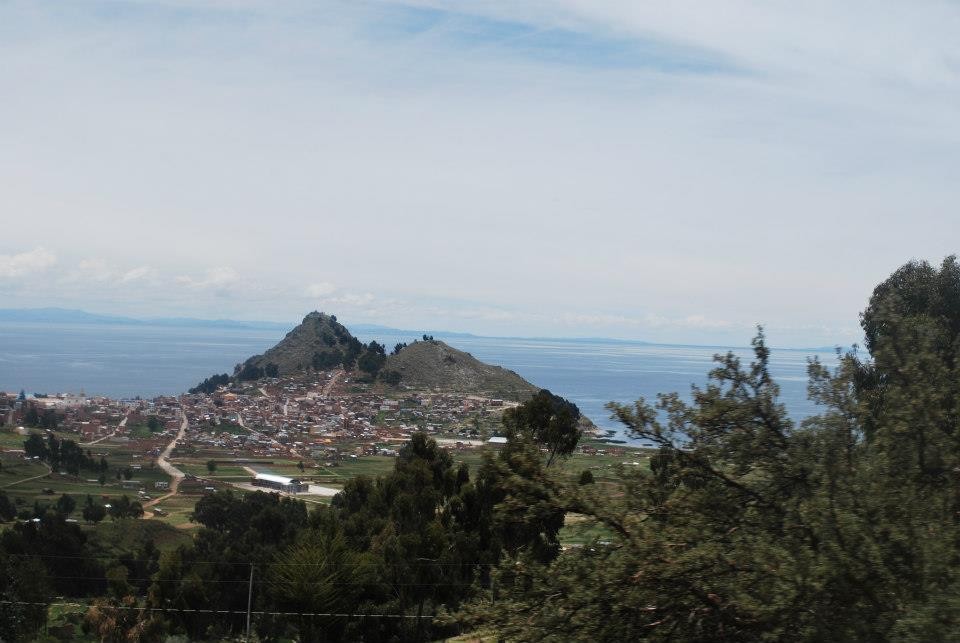 One of the things I could also say about Copacabana is that here, I saw a Bolivian ceviche for the first time on a stall in the street. I was about to try it, but I finally decided that I would eat ones of the tastiest things that I tried in Bolivia and you MUST try it when you go there. I'm referring to the Bolivian salteña (a savoury pastry with meat and spicy sauce, a Bolivian empanada if you will), a delicacy! Trying this type of empanada made me go mad and in every single following place I went I always tried to find one, I became addicted to salteñas.
You can also go on tours that go to the mysterious island of sun from Copacabana, where you can be amazed at the remnants of one of the most prosperous cultures in Bolivia and Peru. I'm referring to the Tiahuanacos who are popularly known in Peru as the grandfathers of the Inca's, this is due to the tradition that is told about the founders of the Inca empire who rose from the waters of lake Titicaca, Manco Capac and Mama Ocllo.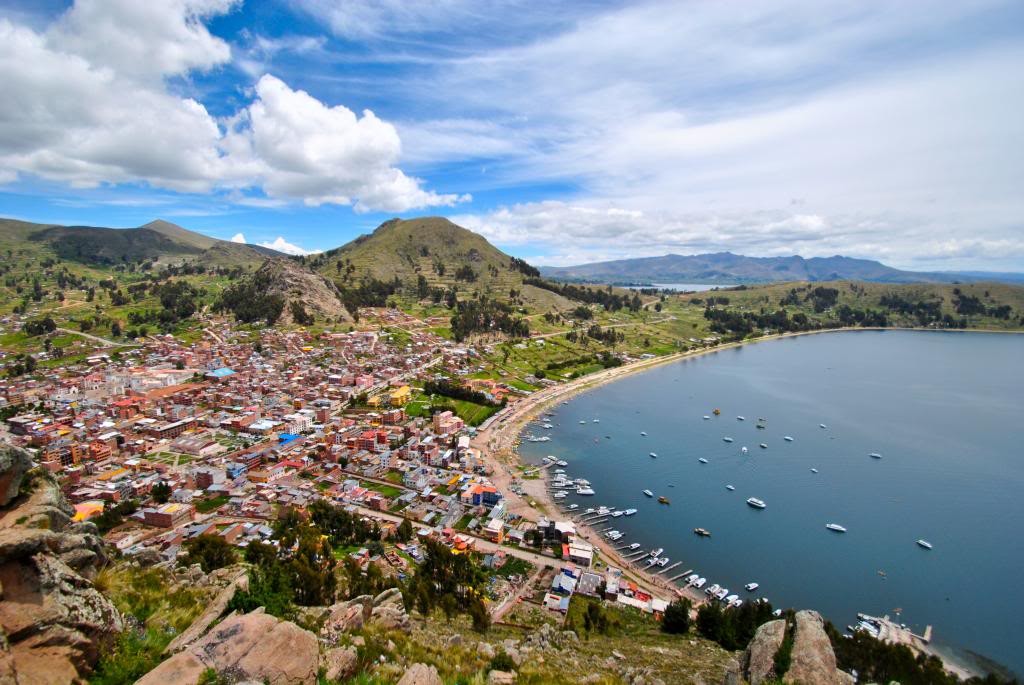 Copacabana was my first port of call in Bolivia and whilst you're here I recommend that you take advantage of the view of the lake, climb its mountains, and if you can find even more time, make the most of it because I honestly thought that I would get to come back and stay for at least one night but as my primary purpose was to get to the Uyuni salt flat, I only had one day here.
La Paz
The city of La Paz is one of the most vibrant cities that Bolivia has, I remember that I passed through here during the month of January just as I'd planned a long time in advance as it was one of my dreams that I wanted to make come true, backpack and travel all over Bolivia and see every single part with my backpack and trainers! La Paz is situated in high altitude but I was lucky as I didn't suffer any sort of physical discomfort, maybe this was because I had previously been in Puno where I practically acclimatised myself in order to be able to start my journey around Bolivia.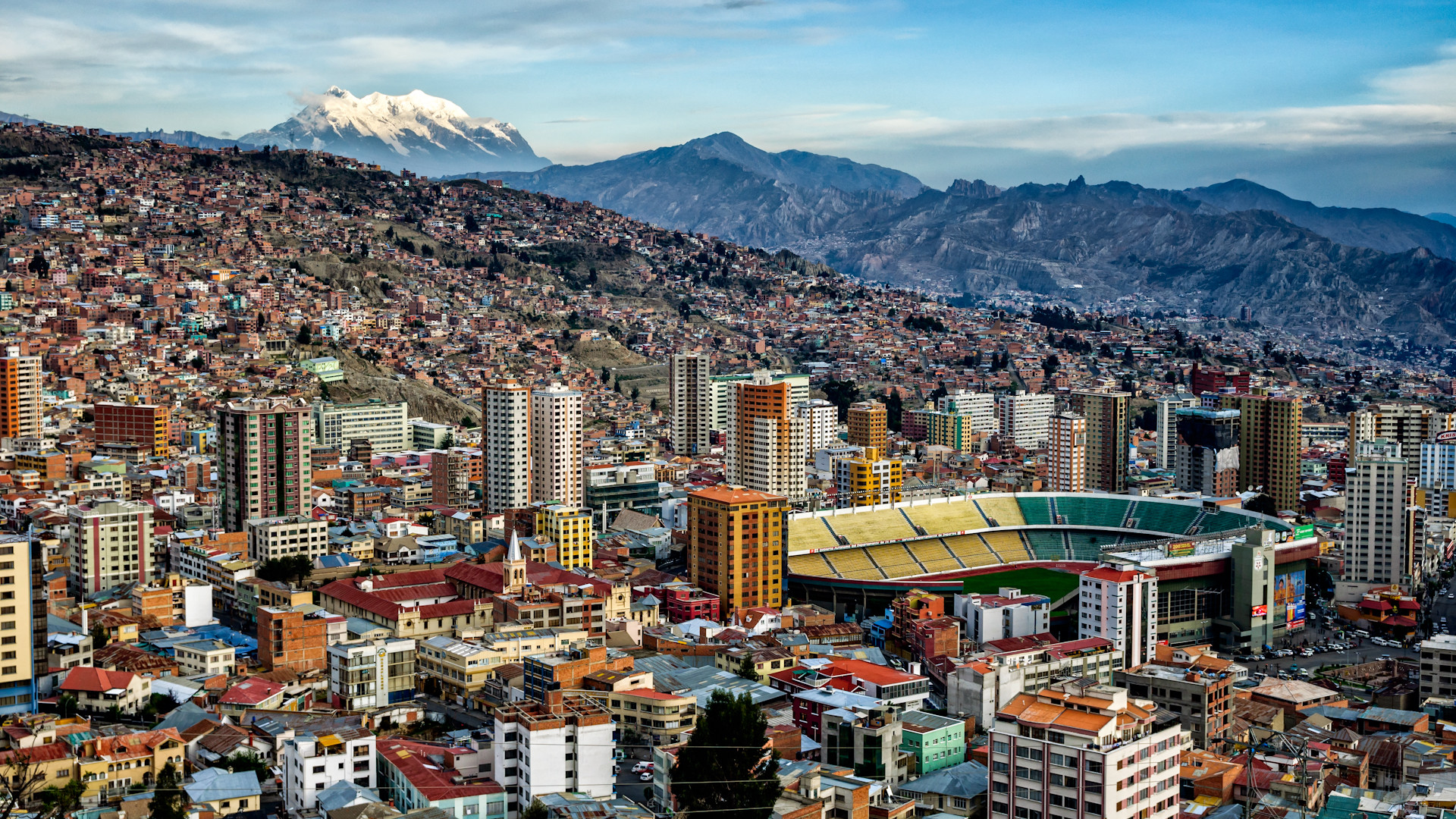 In La Paz there are a lot of tourist points and also excursions that leave from here, such as, for example, "Death Road" where you can enjoy some beautiful landscapes from a bike, and truthfully in the case I didn't go and do it, but I strongly recommend that you do!
Additionally, in La Paz I found a very cheap hostel near the Plaza de Armas, which are lodgings exclusively for backpackers so I had a very good time here, getting to know other backpackers travelling all over the country, and at that point all over the streets of La Paz. I also went into some restaurants and tried a tasty soup that I can still taste now, and I'm talking about Maní soup (a peanut soup often made with meat), I suggest you come and try this delicacy, it's worth it.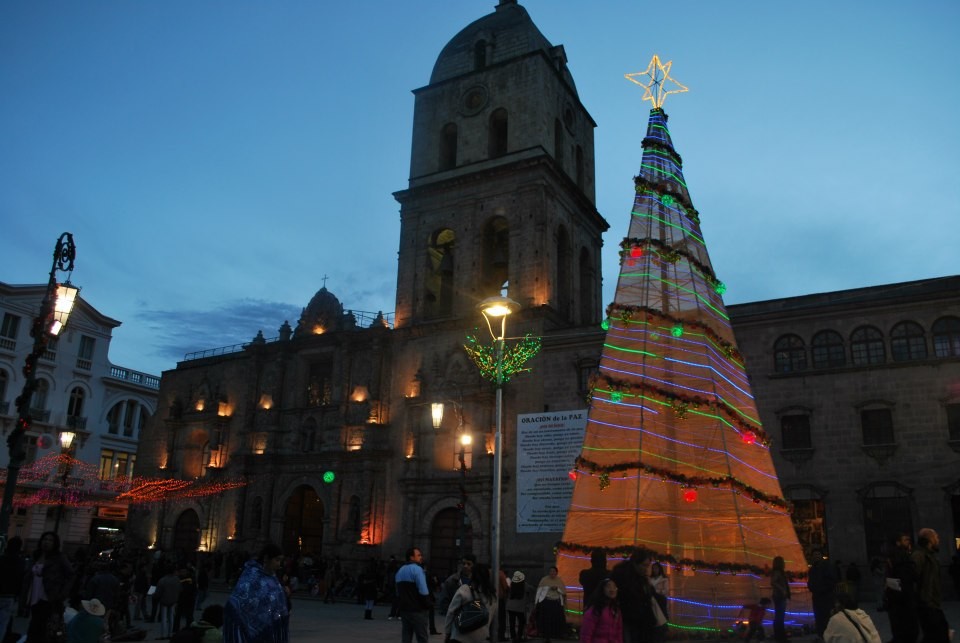 La Paz gets very cold during the night, and frankly I didn't go on a night out so I can't give any tips about places to go out partying but, I can tell you that I did go to the Museum of San Francisco Church which is located in the centre. This place made me remember a lot about the one in my city which is also called San Francisco (where I was a tour guide). Here I learnt a lot about colonial art from La Paz and about its architecture in addition to paintings, and one of the things I liked the most was when they let us go into the part of the tower where you can see an incredible view of the city. And now I think that it has been the only time I have ever gone up a church tower, not even in Peru!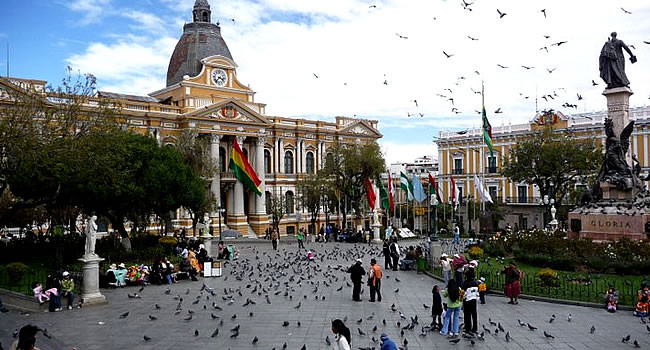 Another place I went to in La Paz was a Museum of Masks (Ethnography Museum La Paz), and its rooms were dark which perfectly illuminated each one of the objects on display. This museum exhibited all the art that Bolivians use to express their folklore through dances, since many of these masks are used for different traditional dances.
When I visited this place, that also told me that I had to pay extra to take some photos but I'm going to confess that I didn't pay anything extra and I took a sneaky photo with my camera that I had in my bag, sorry for my honesty!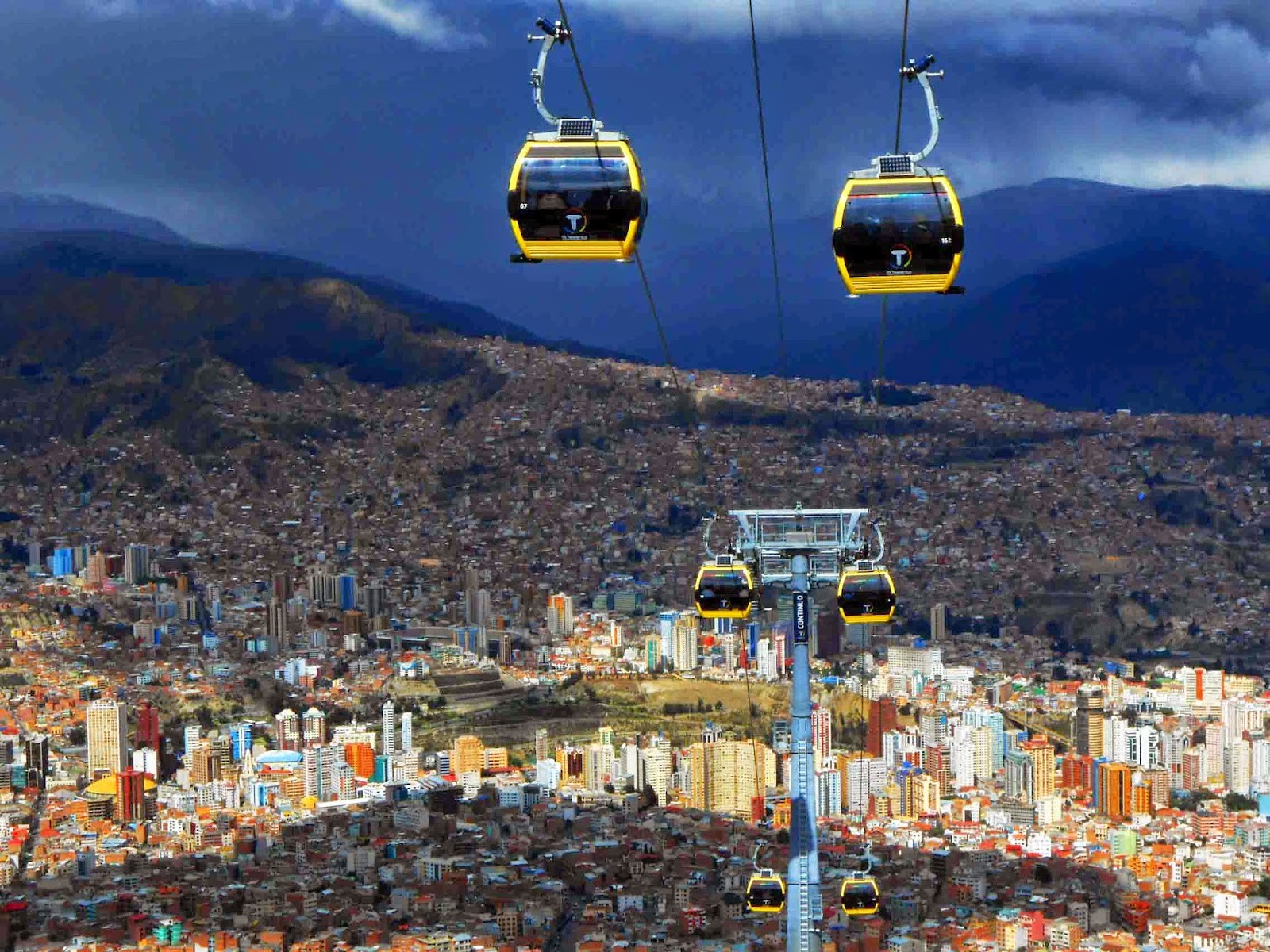 La Paz, without a doubt, has many things to offer. It's actually known as one of the most magnificent cities of the world and I hope that you also have it on your list of places that you have to go to in Bolivia, definitely! Also I forgot to mention the Valley of the Moon that you have to visit there as well.
Uyuni Salt Flat
One of the places that took my breath away as soon as I got there was without a shred of doubt, the Uyuni salt flat, one of the most amazing places that life had given me. The Uyuni salt flat is the biggest salt flat on earth and I would dare say it's the most beautiful as well, why not?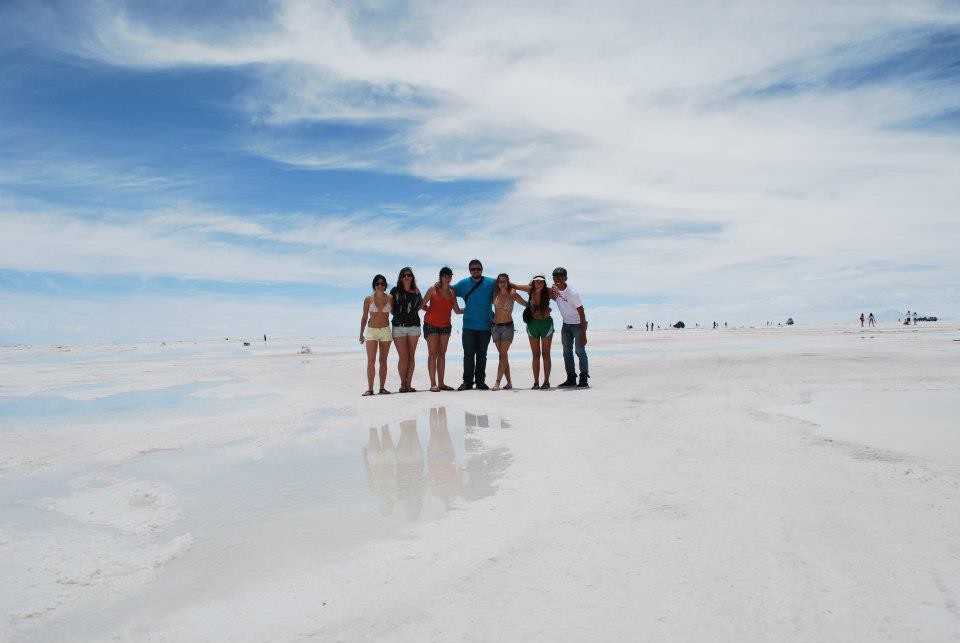 In my experience, I came to the salt flat on a one day trip only, but there are so many tours and all types of excursions that can only be done in Uyuni, including being able to stay overnight in houses made of salt from the salt flat, see flamingos in their natural habitat and and hot springs. As you can see, it's enchanting.
Getting here was very easy. I basically had to first arrive in the town of Uyuni, and from there direct myself to where the travel agency was, so that we could go on one of the trips. The journey to the Uyuni salt flat included travel, a guide, food, and on top of that some great Argentinian and Spanish company, what else could you want?! It was one of the best experiences of my trip.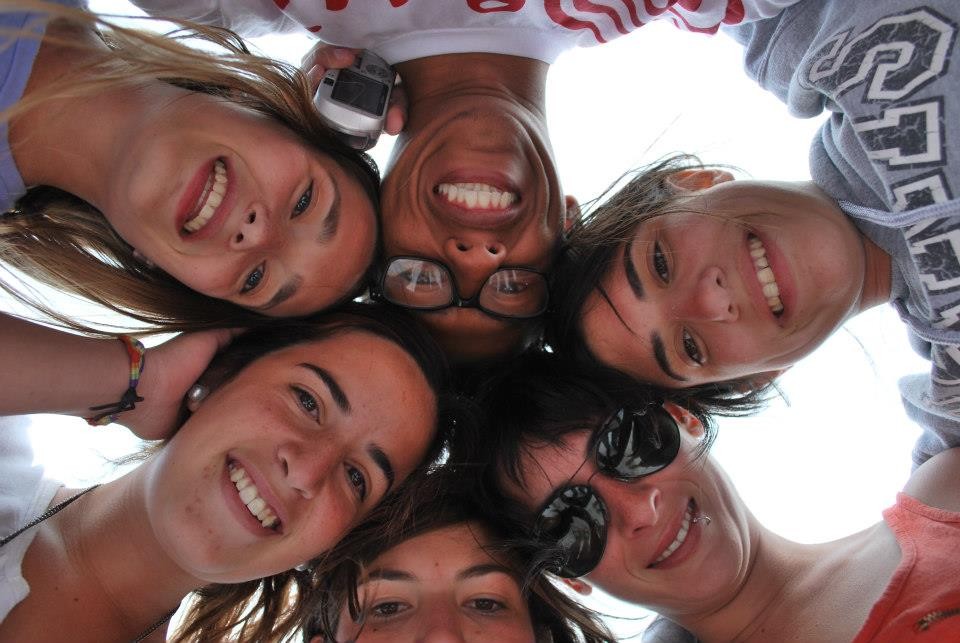 I'll confess to you guys, here, publicly, that there are only two places that have made me feel this sense of peace and harmony that I have never felt anywhere else in the world, the first is Machu Pichu, somewhere that I always wanted to go, I even remember all the emotions that I felt when I saw the lost city of the Incas for the first time. The second time I felt these emotions was on the Uyuni salt flat. I have had the opportunity to go to Machu Pichu twice, and I know that I have to go back to the Uyuni salt flat so that I can fill myself with positive energy, and I'm sure that each and every one of you will feel every single one of the same emotions I felt, in your own way of course. But, you'll feel it whatever you feel, I guarantee it!
On the Uyuni salt flat it is also possible to visit a place that also caught my eye, and it was the incredible Train Cemetry, a place found practically in the middle of nowhere. You'll remember in that very moment you stand there that these trains once functioned and that this exact point is like the precursor to the Uyuni salt flat.
As the car moves along the flat, you realise how much the natural environment is changing little by little, and then there is a moment when practically everything you can see is white, it's as if it was slightly difficult to believe that this was a natural landscape. If you're lucky enough to be there on a sunny day then the enchanting blue sky with its huge clouds will make you feel exactly the way a proper traveler wants to feel when they arrive at these paradisaical places.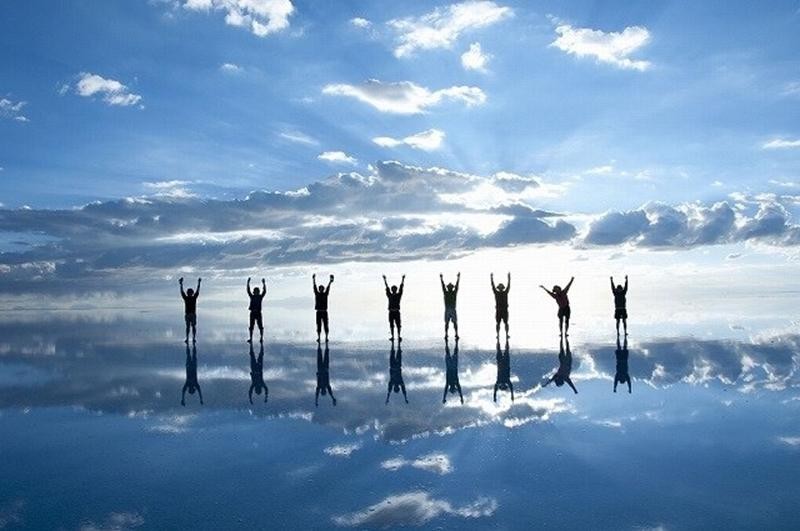 Another of the places they take you to enjoy Uyuni are the islands that can be found on the salt flat and above all, you will be able to appreciate the remarkable ginormous cacti and don't forget to take a photo in any case, so that you can have the best memories of this place.
Uyuni salt flat is a magical place, there are no words to describe any of what you feel as you stand there. You have to live it, and feel it, and walk over its white salt and aside from that, play with the dimensions that exist because everything is white. You can make anything big or small as if it were magic, I can guarantee that you will have an amazing experience.
Another thing that caught my eye in Uyuni is a monument with flags from different countries all over the world on it, and among them I found the one from my country Peru! I had a magical experience here on the Uyuni salt flat, and it's a shame that I only had a short amount of time there, but like I said, I'll be back! Come and visit this place because I'm sure that it's one of the best life experiences that you'll have in South America.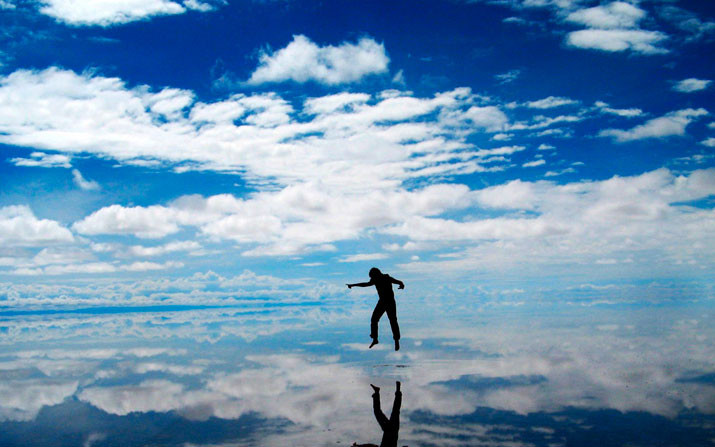 Potosí Mines
The most important silver mines on the whole continent are located here, and I'm telling you that I had one of the most marvellous experiences of my whole trip here as well. I was lucky enough to go on this trip with a girl from England who spoke Spanish very well, as well as making friends with the guide who took us to each part of the Potosí mines where I learnt a lot about work in the mines.
Also, I arrived at the mines on a Sunday, but despite that I had the fortune of meeting two miners inside the facilities, and clearly I was very, very lucky.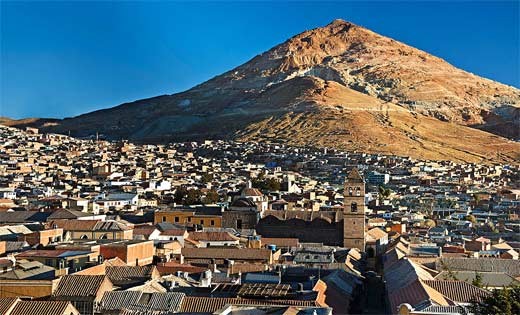 This trip took me on each and every tour inside the mines where they are still extracting silver today, and also in this place I got to dress up like a miner to have the ultimate experience, and I did the whole tour of the passages with my helmet and backpack non-stop.
Here in the Potosí mines I was also able to bow to the Earth and a statue of some sort of devil that they have inside the mine, because for the miners, the devil isn't a bad figure but on the contrary is their ally and actually protects them from having any kind of accident in their job every day.
The Potosí mines surprised me in their entirety despite having walked and toured a lot of them. I can't say that I got tired at all or anything like that, it was all too adrenaline pumping, besides the guide, called Pedro, gave us a coca leaf that we could chew, and this is also known as "chacchar" so that we could get through the whole tour.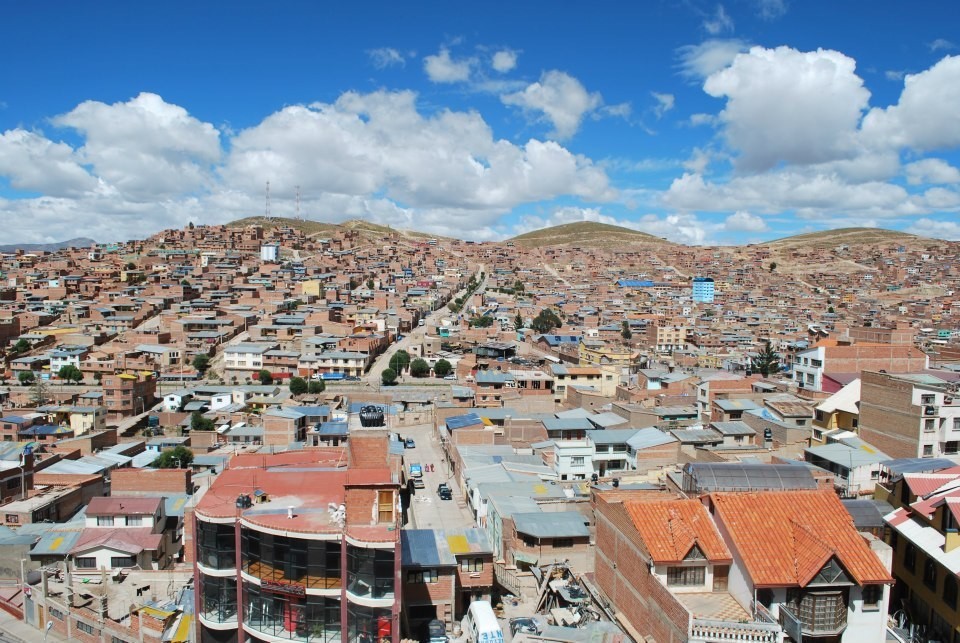 Additionally I'll also tell you that the city of Potosí is considered to be a World Heritage Site and is therefore a place worth going to. Its streets, balconies, its very own markets and its culture have all been treasured in my heart and mind as a part of one of my best experiences in Bolivia.
Sucre, the city where Bolivia was born
Another place I was able to go to was the city of Sucre, also known as the White City of Bolivia, and the place where this marvellous high altitude country was born. Here, the history lives and breaths, and the whole story of Bolivia can be discovered, not only by touring its museums but also by going to each and every one of its streets, and this is how you'll find out that the feature colour of the city is white.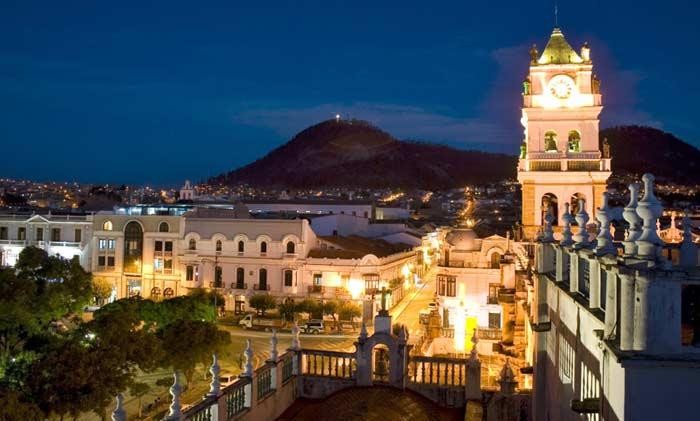 Sucre left me truly astonished because it felt as if I found myself in a painting with those landscapes, a drawing of the city between luscious green mountains and its pretty little houses. I toured all of Sucre without taking even one bus.
Additionally I would advise you to go to the graveyard, that was another place that caught my eye. It's a cemetery that's open to the public, painted in the same traditional fresh white paint as the city of Sucre itself.
Moreover, don't think that there are only things to see in the city of course! Sucre has a lot of things to do, such as going to a place full of mysteries, such as a park where you can find remains from the presence of dinosaurs from thousands and thousands of years ago. Amazing!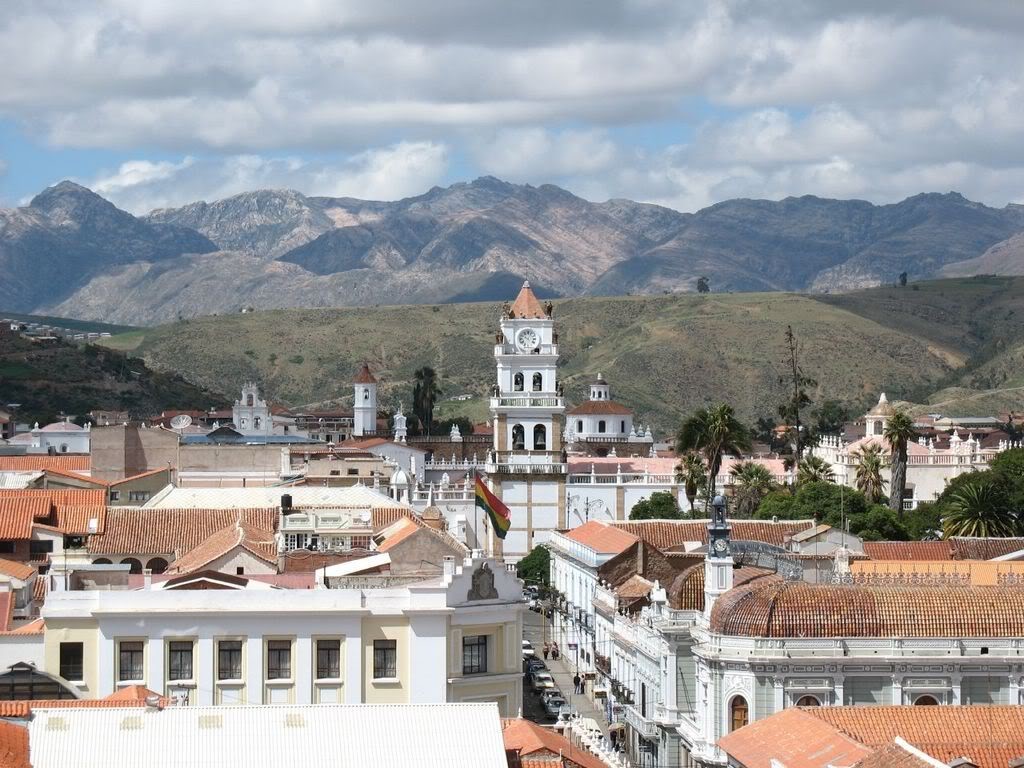 If you have a sweet tooth like me, you're going to be in heaven in the centre of Sucre where its markets are located, and they are where you can find a huge quantity of chocolates for every different taste under the sun and for all the lovers of good, fine, exquisite confectionery for a good price, it's very much worth your while visiting these stalls.
The people of Sucre, like throughout the rest of Bolivia, have a huge heart and if you ask them anything they will be able to help you, just as I did on this journey as it was just little old me and my trusty backpack. I can't help but be grateful for all the incredible experiences I've had here thanks to the inhabitants of this country. I'm going to leave you a very sincere recommendation, in order to get a feel this country properly, you have to communicate with the population. Don't just get to know the touristy spots, but also interact, play, learn how to listen, express yourself and lose that fear! There are many platforms available to you to be able to meet locals, like for example through the website "Couchsurfing" that helped me a lot when getting to know people more than anything, and it especially helped in the next destination I'm going to share with you now.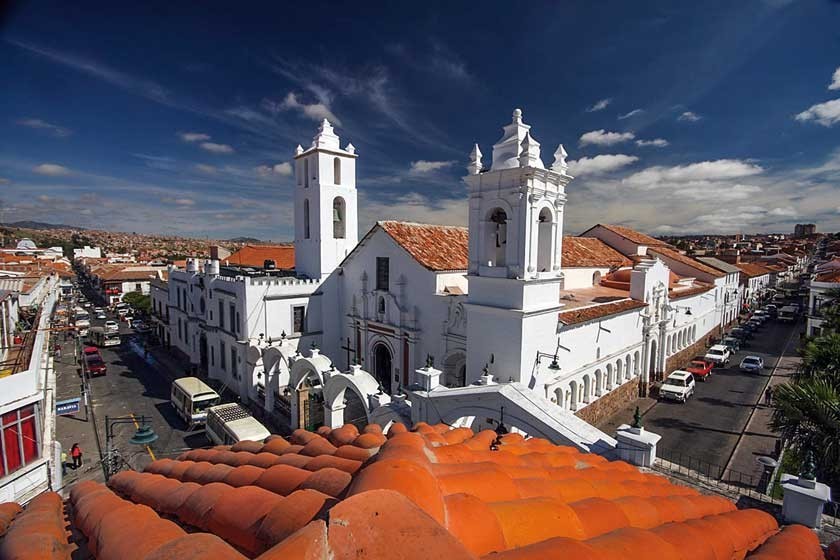 Santa Cruz de la Sierra
Without a shadow of a doubt another one of the places that amazed me when I arrived was Santa Cruz de la Sierra, and here once again the environment varied drastically from the other parts of Bolivia, it had a bit of a tropical atmosphere.
Its wooden constructions and the church were two of the things that I liked the most about this place. Inside its main plaza its predominant colour is yellow, and I was able to find an art gallery that had free entry when I went.
When I arrived in Santa Cruz, I didn't have any sort of reservation in a hostel so that I could simply ask each citizen that came to the plaza so that from there I could start looking for accommodation. I had initially found somewhere but when I went back to that room, it has been taken by other visitors! But there is no way I could give up now as my adventure had only just begun.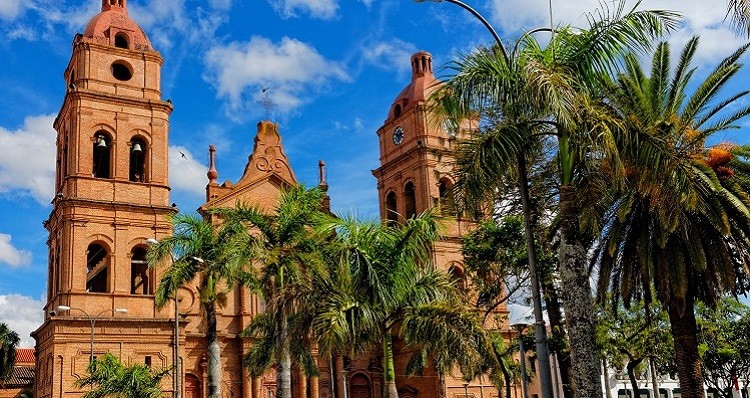 Very close to the Plaza de Armas de Santa Cruz, about a 10 minute walk away, I found another set of lodgings where some grandparents lived, and they took me in and offered an extremely cheap price, I don't remember quite how much right now but it was the cheapest place I had to pay for throughout the whole of Bolivia. In the end, you realise that everything happens for a reason, and I was very lucky!
Something I would recommend to do in Santa Cruz is make sure you're using "Couchsurfing" and part of the community, sincerely, if I hadn't done it myself there's a possibility that my experience would not have been as magnificent as it was.
I posted my advertisement in the "Couchsurfing" community from an internet booth in Santa Cruz just to see if I could meet anyone local on there and through it I met a woman, her daughter and her family.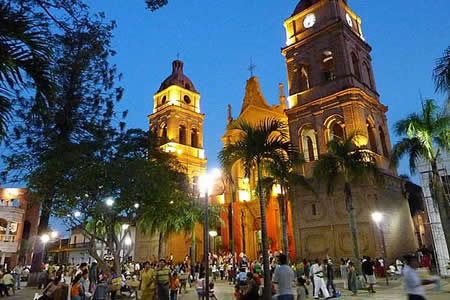 The woman from "Couchsurfing" was called Rubi and with her I got to know a completely new area near the centre where the river can be found. The river wasn't deep and the children started to play near it, and I was lucky enough to eat one of their desserts that I can still taste today! I'm referring to the traditional sonso, which is made from cassava (known in Bolivia as yuca which is a woody shrub from South America) and cheese as its main ingredients.
In this area by the river I was able to try these delicacies as well as ride a horse which I hadn't done in ages, I was in heaven touring each and every different environment, this area was rural, magic, silent and very enjoyable.
I could not have done this if it weren't for "Couchsurfing", that I thank for the opportunity to get to know new people but also to meet Rubi and she welcomed me into her home to eat fruit that I had never tried before. I remember that there was one that was in the shape of a little hand, green and had a juicy texture that I could have eaten forever! If I had to come to Bolivia again, and only once, I would go to Santa Cruz in Bolivia!
Also, I'll tell you that Santa Cruz offered me so many more opportunities like, for example, to be able to try other things for the first time somehow. Exotic! I'm referring in this case to lizard tail, this is one of the things I never thought I would ever try, let alone dare to eat it, however they offered me the opportunity and I didn't think twice! Above all, it was a dish that Rubi's parents had made and I remember the memory dearly.
Such good memories! Right now I'm writing this blog as I would like to go and do this type of backpacking again and keep on learning more about South America and above all, continue meeting such friendly and warm-hearted people like I did in Santa Cruz.
Santa Cruz de la Sierra is a place that I would 100% recommend for your trip to Bolivia, and remember to join "Couchsurfing"! It's not just for hosts, but just as I did you can use it without being a host in order to meet local people from where you're staying. The places I went to and experiences I had would not have been possible if I travelled without using this website.
Cochabamba
The city of Cochabamba was yet another place I recommend that you visit, and I'm also going to tell you that my trip to Cochabamba was a whirlwind. since I didn't stay overnight. This was basically because my two weeks backpacking in Bolivia were about to finish and I had to somehow get back to the border of Peru to be able to continue my job in Lima, and if I didn't have to, I would have carried on touring this Altiplano country!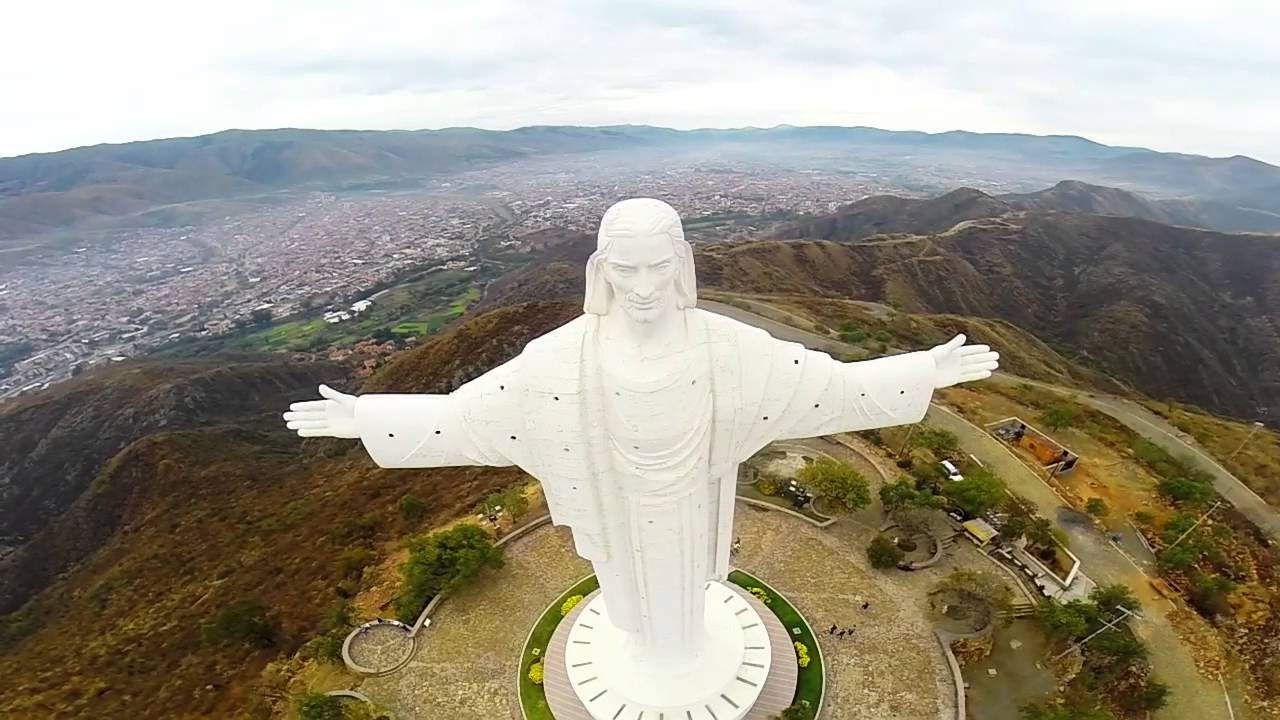 One of the places that I got to know whilst in Cochabamba was the established area where you can find its main viewpoint, Cristo Blanco (White Christ) which is considered one of the biggest in the world and it was constructed when Juan Pablo II visited this part of Bolivia.
In order to get here, I had to walk. In truth, it wasn't very far from the centre and every time I walked from there, I would started seeing the cable cars which are located in this area, where you could magically be transported to the upper part of the viewpoint where the statue is.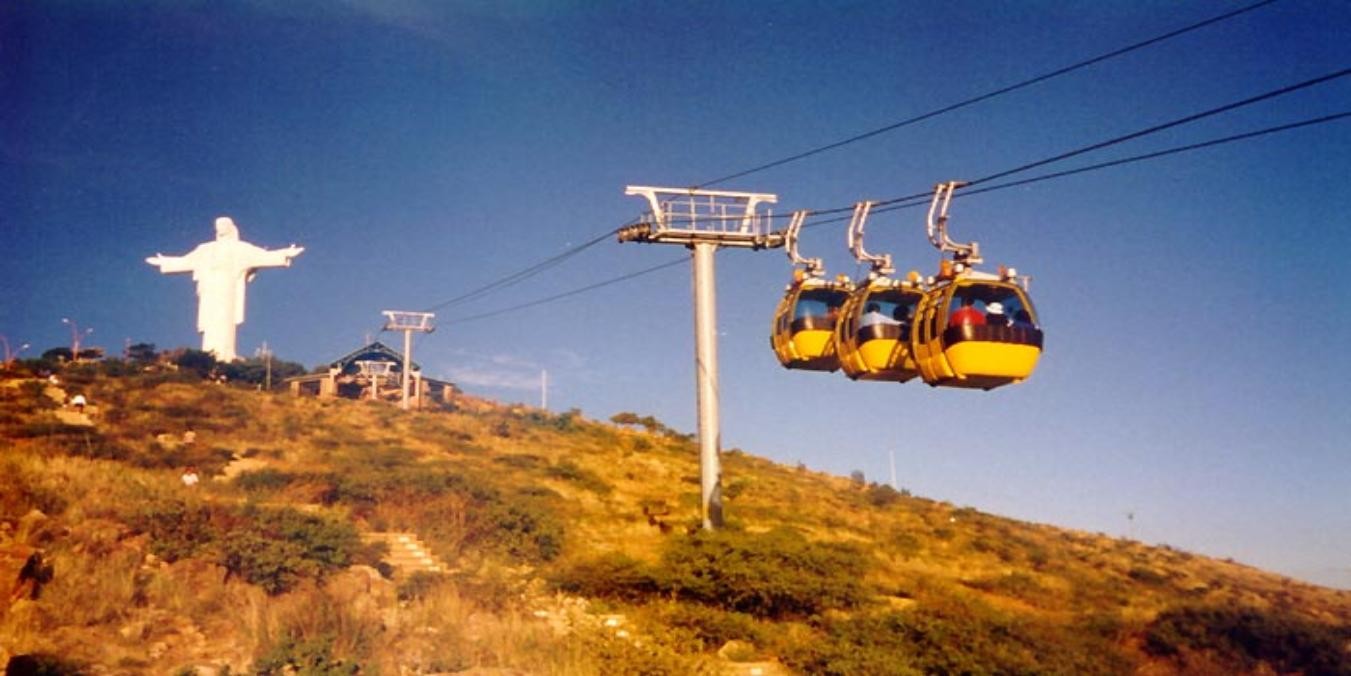 From the upper part, I could see an incredible view of the city of Cochabamba. Something that I'll remember forever is that I saw some lagoons in the distance that you could find there, and from up there I realised that Cochabamba was a lot bigger than I thought. Honestly I would be more than delighted to come back to Cochabomba and travel whilst knowing more about each one of its attractions. Anyway, it was an amazing place and that's the reason it was included in this list. I hope this urges you to go!
Last moments in Bolivia
They say that nothing lasts forever, however I believe that there are exceptions when it comes to experiences and life lessons that each person has on every single journey they take will live on in the memories of every one of us in our inner selves, at least now I think like this and my trip to Bolivia helped me continue these adventures, with a renewed energy that made me want to get to know the world more and more, which is clearly also a way of me finding myself once again.
It was already time to end these two weeks of experiences, life lessons, finding out about a culture that is in some ways similar but at the same time, very different to my own, from meeting new people, travellers, locals, places, as well as having experiences that were a sort of a moment of truth, for example a landslide started in the middle of the carriageway and my car stopped and had to take me back to Sucre, where I walked for nearly an hour after taking a bus that actually took me to Sucre. However, these experiences are only a part of it and not even things like this will be able to delete any of these magnificent adventures that I've been able to have here.
Bolivia could be visited at any point of the year and you'll find many options of things to do, from the white localities such as the Uyuni salt flat to the dark landscapes like the Potosí mines, there's something for everyone!
I'm also really glad that my Peruvian friends are starting to travel to Bolivia more, and especially to Uyuni, and bit by bit I believe that there is a bigger connection between our two beautiful nations.
This trip, after touring round Cochabamba very quickly, I went to La Paz where I ate even more Maní soup and salteñas, and afterwards I had to continue on my journey in the direction of Puno to, finally, catch my flight to the city of Juliaca and go back to my city, my dear Lima.
As you can see, my dearest friends, Bolivia is a country of fantasies where you can go to places such as Copacabana, La Paz, Uyuni, Sucre, Santa Cruz, Cochabamba and many, many more places that you can visit in more than two weeks, like to girls I met are doing a tour of the entire country.
Come and see these places for yourself, Bolivia is a marvelous country and I'm sure that you'll all enjoy yourselves to the max. I hope with all my heart that you like every single one of the places that I've told you about in this story.
As always, thank you so much for reading each one of these blogs. It makes me happy that you can follow each of my experiences and I dearly hope that it has been a tool to help you make decisions about your trip and encourage you to visit these places. Thanks again! And now you know to visit this incredible country.
Dedicated to a Bolivian friend of mine
I dedicate this part of the blog to my friend Adriana from Bolivia who goes to the University of Bologna with me. Thank you for being an excellent friend and a great person. Long live Bolivia! And thanks for being so down to earth and having such a generous soul like every other person I met on my trip to Bolivia. You're a fantastic representative of your beautiful country!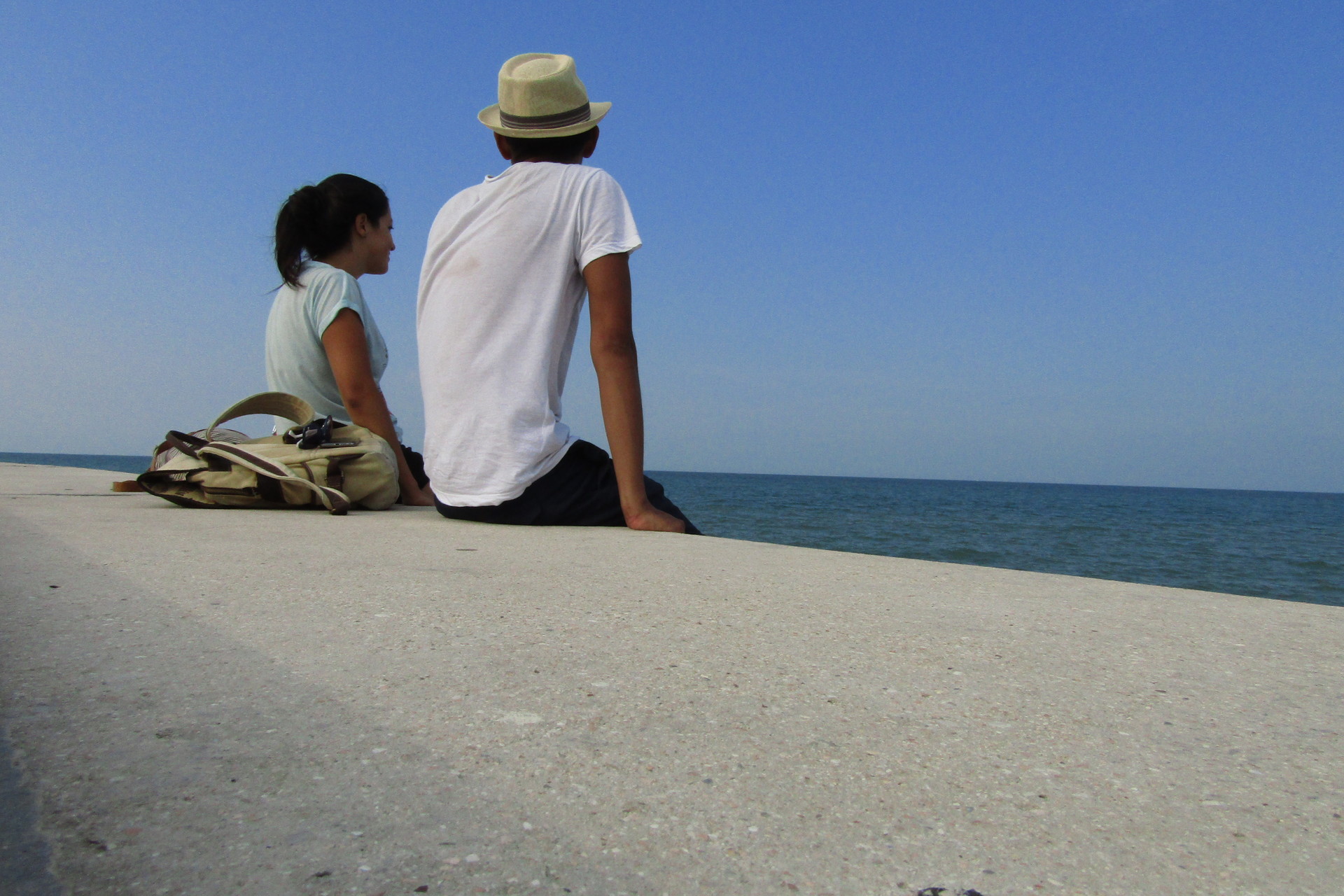 ---
Photo gallery
---
---
Content available in other languages
Want to have your own Erasmus blog?
If you are experiencing living abroad, you're an avid traveller or want to promote the city where you live... create your own blog and share your adventures!
I want to create my Erasmus blog! →