How to take a good photo for your CV: Our top tips!
Do you not have a clue what your CV photo should be like? Don't worry, here we have the best advice for adding that final touch to your CV.
One of our first concerns that comes to a head when we don't know how to make a CV is what kind of photo to include. We're not going to go into the debate of whether having a photo on the CV is a good or bad thing, we all know that employers should choose us for our qualities and skills. In fact, there are countries where it is even illegal to include them. However, a CV photo is still needed in Spain, you have a lot more chance of being chosen over someone who doesn't include one. Admit it, whether we like it or not, first impressions are very important. When we are choosing what film to watch on Netflix, the first thing we do is look at the film cover, and once one has caught our eye, we then read the description and hit play.
With this, I don't want to say that the most important part of your CV is the photo, but bear in mind that this is our cover letter and you have to take care right down to the finest detail. A well-presented CV always works in your favour, and a good photo can help us stand out amongst the mountains of applications.
What should a CV photo be like?
Smiling or not? White background or something more casual? Can I take the photo at home or should I go to a photographer?
It is strange that the time in which taking photos is easier than ever and we have so many different options, is the one where we have the hardest time deciding what photo to put on our CV. But don't worry, here you have some top tips that will help you choose the perfect photo:
The first worry is always: "How should I pose for my CV photo, serious or smiling? " Well it isn't necessary to bear your teeth at the camera, but a small smile gives off an impression of friendliness and closeness. If you don't want to smile, you can also say a lot with your eyes. The most important thing is that you are relaxed and you give off good energy. Well, I don't have to tell you that you should be naturally posed, so it's better to leave the pouts and the more out-there poses for your selfies instead.
Recycling is important, but don't do that with your photos. However pretty you look in the picture from the beach, it is better to leave that photo in Mum's living room. And that photo with your friends which you look so, so good in? That too, sorry. Avoid cropping the photo.
Sometimes it is better to be alone in a photo, and this is one of these times. Save the photos of you with your family and friends for the photo albums. And I am sure that you have a really cute pet, but, unless you are applying for a job as a dog-sitter, it's better than you leave that one out.
Whether we want it to or not, time passes and you can't escape from it. Maybe you already have a photo that was perfect at the time, but your CV photo has to be an up-to-date photo. And what's more, it's better that you keep it up-to-date even if you have changed your look.
CV photo with or without glasses? It depends, do you only take off your glasses to sleep? Then go ahead. But if you are one of those that only occasionally wear them, you don't need to wear them.
Neutral background. Remember that the most important person is you, so the background of your CV photo should be something neutral. It doesn't have to be white, it could be a different colour (but let's not get over-excited and go for a luminous yellow, we're better off with something bland). It seems to be that in most photos the background is white, so with a simple grey background or another neutral colour you will already be standing out, without taking too big of a risk and staying professional.
Dress up, but not too much. Try to wear suitable clothes, that look professional and are not too informal, but at the same time don't dress yourself up like you are going to go out to party. Make sure that everything is clean and crease-free. The make-up is better if it is more a day-time style, and it can be very useful for covering up imperfections. In terms of hair, make sure that it is clean and styled. Try to follow the advice of your nana and don't cover your face with it, having your face visible is better.
It should be a close-up shot, but not an extreme one. You want to be able to see your face clearly, not all your pores. Up to the shoulders or the chest would be ideal, so then you don't just have a floating head without having to show too much of your body.
How to take your CV photo at home
You can always take the photo at home if you want to save money on using a photographer, if you trust that you can do it yourself or simply because you are one of those people who needs like five hundred photos before finding one that looks okay.
Here are some tips on how to take photos for your CV.
Ask someone to help you. Although you take amazing selfies that get thousands of likes, they don't look that professional.
Find some natural light. Using a lamp doesn't give us the same effect as a studio spotlight, so it is better to find natural light. This isn't to say you should look directly at the sun, more to avoid it. We don't want to take a photo sunburnt, neither with thousands of shadows on your face, which is why we need a softer light. The best time to take the photo is in the morning or the evening.
Watch out for the angle. The camera position and angle are very important, remember when you go to a photographer and they make you move your head millimetre by millimetre until it's just right. The best thing is to have the camera at face height, and if you tilt it to highlight or disguise something, that it isn't exaggerated. Practice in the mirror until you find your best side. Oh, and try to make sure your body is tilted towards the camera to make you seem closer, not the opposite.
Be careful with the background. Outside of a studio, it is more difficult to find smooth and well-lit surfaces that we can use as a background. If this is your case and you have to use a different background, the fewer things in it that take the attention away from you, the better. And if there are things there, make sure they are clean and tidy. Also, try to make sure it is out of focus so that the photo is centred on you as much as possible. If, on the other hand, you find a clear background, make sure to wear suitable coloured clothing, so that you don't stand out too much from the contrast between colours, or that you don't blend into the background.
How to edit a CV photo
Remember that this photo is for your CV, not for Instagram, so forget about the filters! And no, I'm not just referring to the effects like the ones with the dog ears. We want the photo to be natural and professional, so no matter how good that golden filter looks on you, you have to resist the temptation of using it.
This isn't to say that you can't edit it and make the photo better. If it's a photo taken in a studio you won't need to, but it's okay for photos taken at home. We can adjust the contrast or brightness to get better lighting, reduce the shadows, increase or lower the warmth, change the saturation a bit so that the photo is clearer (or darker) etc. Keep trying until the photo is as professional as possible, but without it being noticeable that it has been really edited.
What are the best CV photo editors online?
As you shouldn't excessively edit the photo, practically any online editor offers the basic tools that we might need, like the crop function or adjusting the brightness and contrast.
Pixlr and Fotor are two editors which are very good and free that could come in handy. Maybe it doesn't sound very professional, but the truth is that even Instagram can help you retouch your photo and get a good result.
How to insert a photo into your CV?
Where should you put the CV photo, on the right or the left? It will depend on the design of your CV, but the best place to put it is at the top of the first page. If in the photo you seem a bit angled to show off your good side, the photo should go on the side where your nose is angled towards the document and not vice-versa.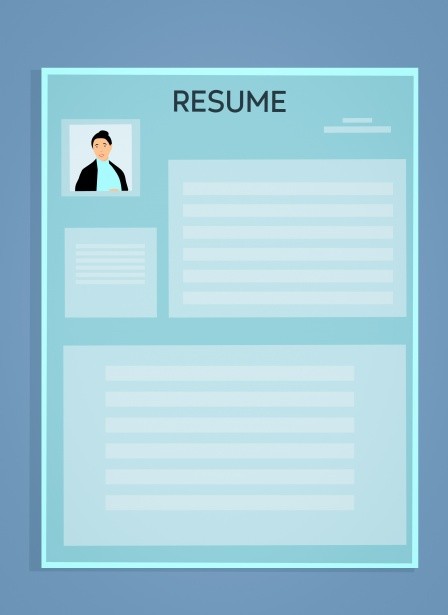 The position of your photo is not the only thing you have to bear in mind when adding a photo to your CV. The first thing that you should check is that its good quality, a bad quality photograph will give a bad image of you - pun intended. It also shouldn't be in the centre of your CV, so that you aren't taking up too much of the focus of the CV, only what is necessary. The size of your CV photo will depend on the format and design of your CV, but try not to use more space than is absolutely necessary than to see the photo clearly in one glance.
If you crop it, remember to keep the photo well-squared and that you don't alter the proportions of your face. So don't change the length or width of your face so that it fits exactly in the space or it will look a bit deformed.
Should you put a whole-body photo on your CV?
Don't complicate things too much by posing for your CV photos, because unless your CV is for a modelling agency, it's better that you don't include your full body shot. Your appearance isn't the most important thing about your CV. The photo helps to get to know you better, since your expression can say a lot about your personality, and a whole-body photo isn't going to say any more about you. Also, it will take up too much space and you won't be able to see your face as well as you should.
Examples of CV photos
The differences between these photos can seem very subtle, but there are lots of different types of photos for a CV and the smallest detail could be your stand out feature. Here we have a few examples: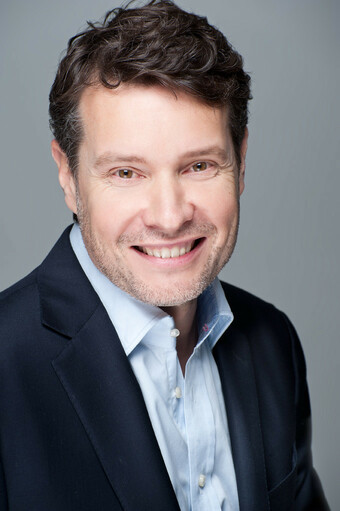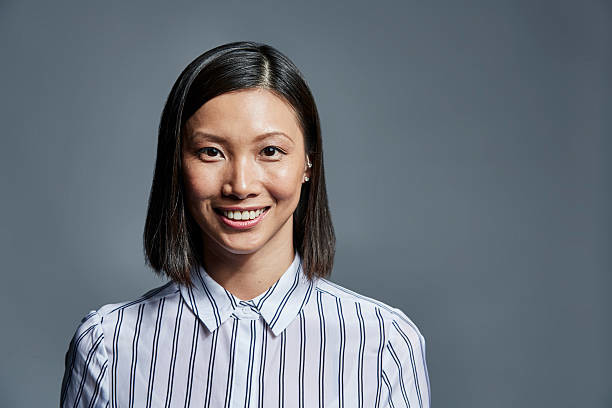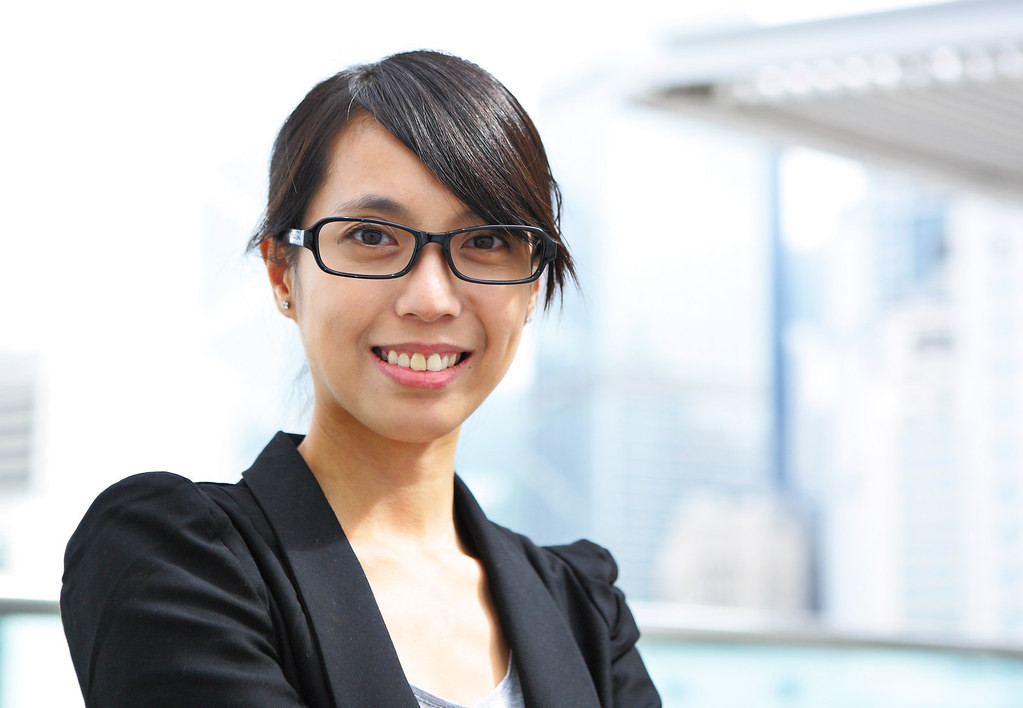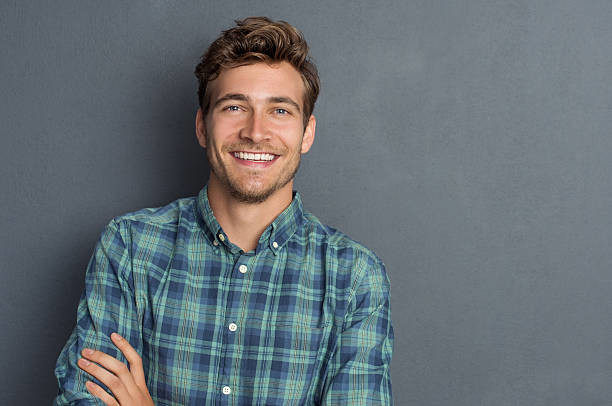 Now that you have a clearer idea of what kind of photo to include in your CV, the rest is up to you. Bear in mind that the photo is only one part of your CV, so you need to make sure that the rest of your CV is just as perfect as the photo, which I'm sure you can do. Have a look at this post if you are stuck what to put in the professional profile section of your CV. Once you have done that, you're now ready to find a job! Take a look at all the job offers available on StudentJob and start working as soon as possible.
StudentJob
---
Photo gallery
---
---
Content available in other languages
Want to have your own Erasmus blog?
If you are experiencing living abroad, you're an avid traveller or want to promote the city where you live... create your own blog and share your adventures!
I want to create my Erasmus blog! →