Air India: Travel Cheaply and Well
Introduction
This piece is going to be very useful for those that want to travel to Australia for a semester's exchange. I have done my fair share of travelling between. Many may wonder which airlines to take. It's quite a bit of travelling to get from Europe (for example) all the way to America. That could range between 22 hours to 3+ days of travelling. This is where I can showcase one of my interesting experiences. I was travelling from Australia to France to study in Sciences Po for a semester exchange. As per usual, I at travelling long distances with a mixture of excitement and dread. I am not keen for the tight spots and lack of sleep with mediocre airplane food. However, this time ended up being much different than expected. Interesting to note, I usually could never sleep in a plane until I started travelling to and from Australia. During that time outright exhaustion is the best cure for insomnia.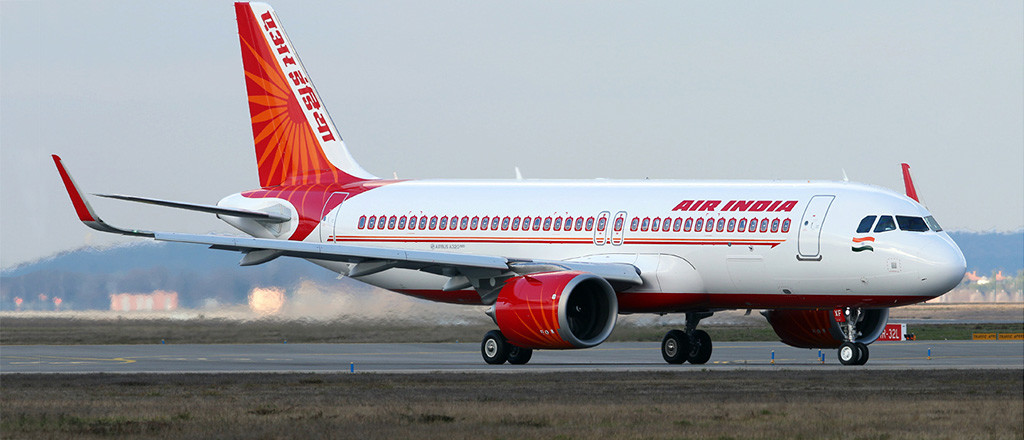 (Source: http://knowledge.wharton.upenn.edu/article/privatizing-air-india-price-high/)
So, I usually tend to get the cheapest tickets possible even though it would take up to thirty or so hours to get from A to B thanks to layovers and the amount of flights I had to undertake. This trip will be the longest one of all but also the most enjoyable one, surprisingly. I usually use websites like expedia and especially skyscanner to get the cheapest fares. Always make sure to search these websites in incognito mode as they tend to save your cookie information. That means that they would note how often you visit the website and raise prices accordingly as a way to encourage you to buy the tickets. It's an immoral practice if you ask me.
Regardless, there were many tickets on display for me to buy. The ticket pricing with this airlines (Air India) and the next cheapest one varied by about 100-200 dollars. I found this pretty surprising until I noticed that the total flight was just over forty hours. I was startled. However, that did not deter me. I decided to keep going with the purchase and buy said ticket. This way I would have quite a bit of spare funds to splurge when I land to get rid of the jetlag blues. With most flights I tend to regret it while I am flying. However for his flight I was not too displeased. Firstly, I had to fly from Adelaide to Melbourne and from Melbourne to New Delhi. From there I would have to fly from New Delhi to my final destination in Madrid.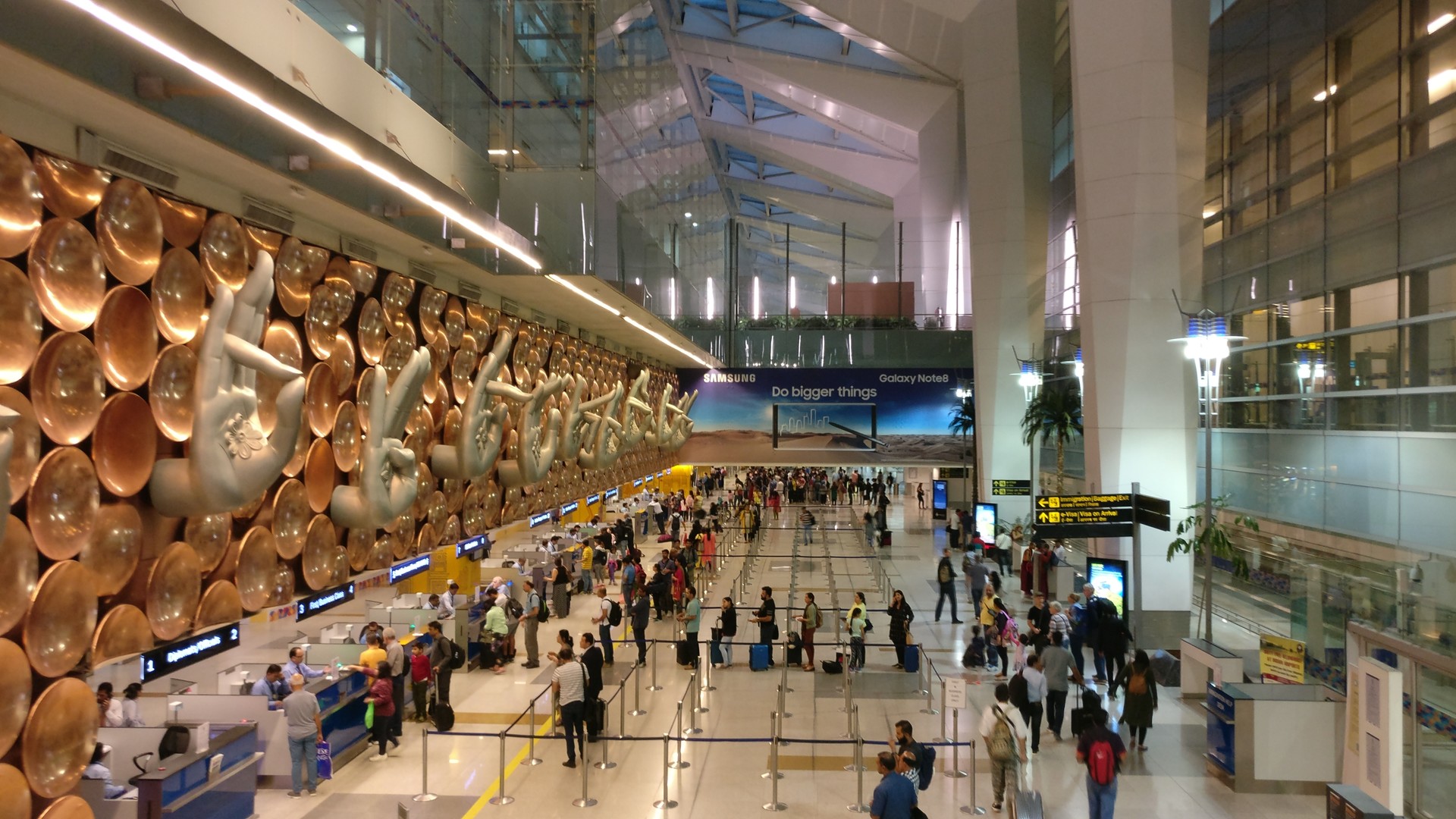 (Source: https://en.wikipedia.org/wiki/Indira_Gandhi_International_Airport)
The flight was with tiger airways from Adelaide to Melbourne. As per usual the flight was late. I don't reckon I've ever had a flight that was on time with this airlines. From Melbourne to New Delhi.
The experience
Firstly, the flight was a very comfortable one. While I was in economy there was quite a bit of space in the large plane. Not too many screaming kids and a wide variety of movies to watch from. I definitely caught up in movies I was meant to watch for a while now. There are also some good articles and music playlists to enjoy. The food was my favourite part as the observed chicken curries and vegetable curries. As for as I was concerned I was in heaven. I wish they gave seconds as it was so good. After landing in India, here is where the first issue arose. I had 22 hours' worth of layover time. This was exactly why this was the longest flight route I had ever taken. However, I found out some good news I was not aware of. Apparently, we would be given accommodation at one of the airport's hotel which was located at the centre of it. This made it easy to catch any flight from.
It is also quite easy to access from the main terminal. I recall how hot it was in the airport as I passed by India during the summer. The second I entered the hotel I was flooded with a cool breeze from the air conditioning. It's worth noting that if you want to have access to your provided hotel room then you would need to present your passport and also your plane ticket. So always keep your ticket on you in case you need it for any sort of scenario relating to this.
Regardless, I was given a room with a large queen sized bed. There was a small television, a tea machine and plenty of space to keep your clothes along with a very clean and modern looking bathroom. I felt right at home here. There were some windows that opened up into the inside of the airport. I could watch all the people passing by and heading to their own terminals or having a coffee. Kind of creepy if I think about it in retrospect. This was the first time I had my own room in a hotel so I was a bit in awe of the place and luxury. Usually when I travel I tend to mainly go to hostels or backpackers (when I travel alone) as I want to save enough money to have a crazy experience outside the hostel. That would soon change and I will experience both worlds once I start working full time.
Buffet
The luxury did not stop there. Apparently they had all you could eat buffets for dinners at the main lounge area close to the reception. After unpacking I charged straight down there. The place was quite large and the room was in the shape of a rectangle. There were seats and high-tables including regular tables scattered around all over the place. There is also a bar where you can buy alcohol but also order coffee or some juices. There was a long table with multiple hotplates filled to the brim with different types of curries along with large plates full of rice. My eyes almost shot from my skull.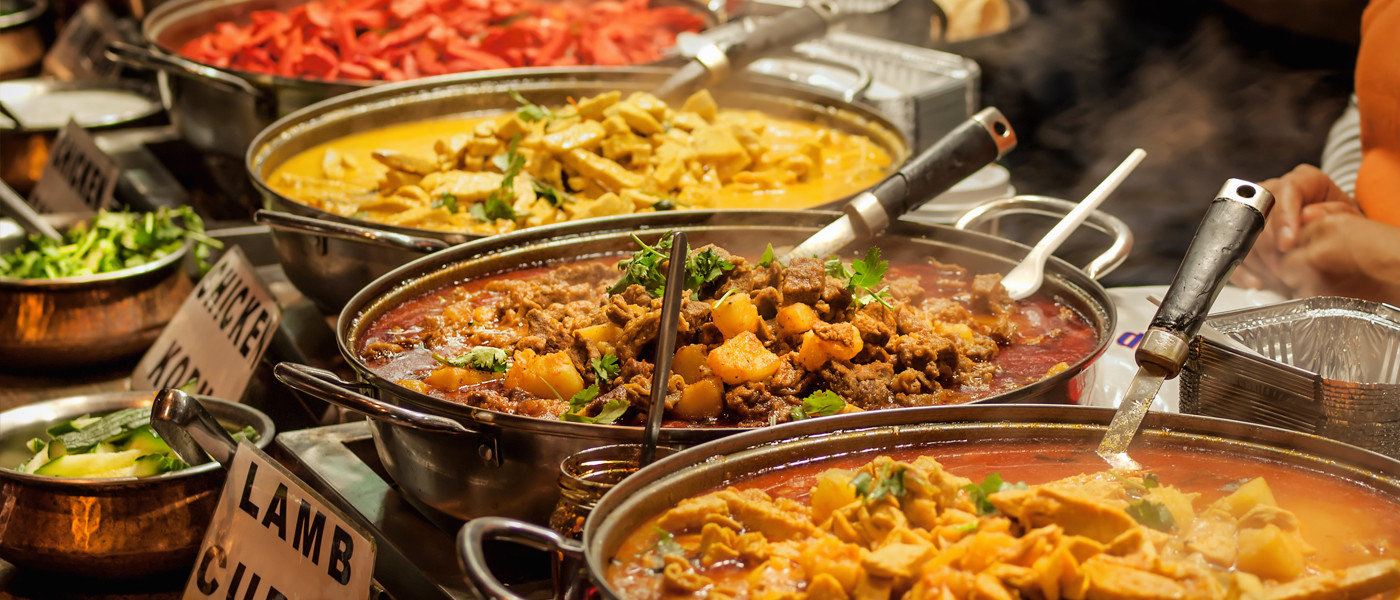 (Source: http://natrajindiancuisine.com/)
I ran over to there and grabbed a large plate and dumped as much curry as I could fit into it. I also grabbed a glass of water and ran over to the windows area. One wide side of the room was completely made of glass. It showcased the outside airport area where the runway was. It was a pretty relaxing place to enjoy your meal. I made sure to go for seconds as it was so enjoyable. Air India sure knows how to treat its customers. The people serving the food are also very nice. If you need recommendations of what to pick then they would be more than happy to help you get your curry fix. After eating as much as my stomach could physically hold I then decided to spend the rest of the evening relaxing in my room with the Wi-Fi.
Downloading some songs and movies in preparation for the long New Delhi-Madrid flight tomorrow. There are some massage chairs that can be found in the area. I would recommend checking these out as they sure help untighten a sore back after a long flight. There are also professional masseuse that are more than ready to provide you with a delicate touch to soothe any back tension. However, I did not end up going for a back massage so I am not too sure whether they give discounts or full price for hotel residents.  
On a side note, if you're travelling from country to country on an Erasmus trip and you like fast food then check out each country's McDonalds. Each one has its own speciality. For example, McDonalds in Australia have Wagyu and Angus burgers. The Netherlands has stroopwafel sundaes and etc.
I enjoyed a very comfortable sleep in my provided room. After waking up I read one of the hotel guidelines. Apparently there is a breakfast buffet as well. I washed up and quickly rushed down to stuff myself with all the sweet food I could get my hands on. It also was not a buffet of very cheap quality. The food was actually quite good. After my brekkie I packed up and made my way over to the plane where I flew off for another long flight. As the flight from Melbourne to New Delhi it was quite comfortable. I caught up on more movies and enjoyed more curries for meals. It truly was an amazing experience. I highly recommend that you do not miss out on having a flight with Air India airways. They will surely provide you with an unforgettable and delicious experiences. Don't miss out on all the great things you could experience and you would not have to pay such an expensive amount to experience it compared to other flights.
Also, keep in mind that you are staying in the middle of the airport. You could easily go outside and eat in the airport at one of the local Indian chains or relax at one of the lounges or even do some shopping in the duty free. If you want to go outside you should keep an eye on your visa restrictions. Different passports have different privileges for those travelling about. Do some research and plan accordingly. Regardless, happy adventuring and safe flight!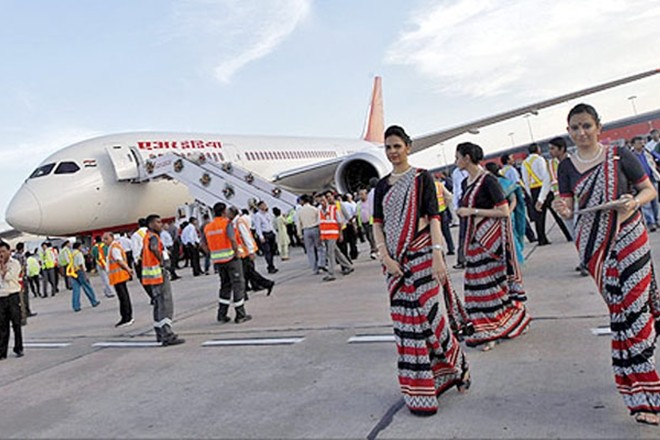 (Source:http://www.financialexpress.com/india-news/air-india-mumbai-bhopal-flight-horrific-ordeal-for-67-passengers-stuck-inside-plane-for-over-1-hr/519404/)
---
Photo gallery
---
Want to have your own Erasmus blog?
If you are experiencing living abroad, you're an avid traveller or want to promote the city where you live... create your own blog and share your adventures!
I want to create my Erasmus blog! →