5 places to visit around Milan
Whether you are planning to live in one of the world's most important fashion capitals or just passing through, I recommend that you don't miss out on discovering new places to visit around Milan, it is full of magical and unique places to see! Stay and discover places and cities around Milan to continue exploring new territories!
Personally, I am a person who likes to visit places little known and with a special charm, so I would love to share with you some places around Milan so you can visit during your stay in the big city. If you're from Milan, like me, try to travel whenever you can; there are hundreds of towns around Milan that go unnoticed on maps and are really worth a visit.
Take note, because in addition to the Swiss villages near Milan that you can visit whenever you want, the Lombardy Region also has amazing places ready for you that will make you feel like in a story and a few minutes from the city, such as:
Lake Como (and Lecco);
Ponte di Legno;
Verona;
Sirmione;
Lago Maggiore.
Let's see what charms these hidden gems have to offer, you won't be able to resist their charms!
Lake Como
Saying Lake "Como" is actually wrong because there are many places you can visit around the lake; apart from Como there is also Lecco and Bellagio. The best thing in Como is the view of the lake, especially when the sun sets I guess, but the little town is also nice. There are a lot of "gelato" places, a few shops and narrow and typical Italian streets to discover, like this little square: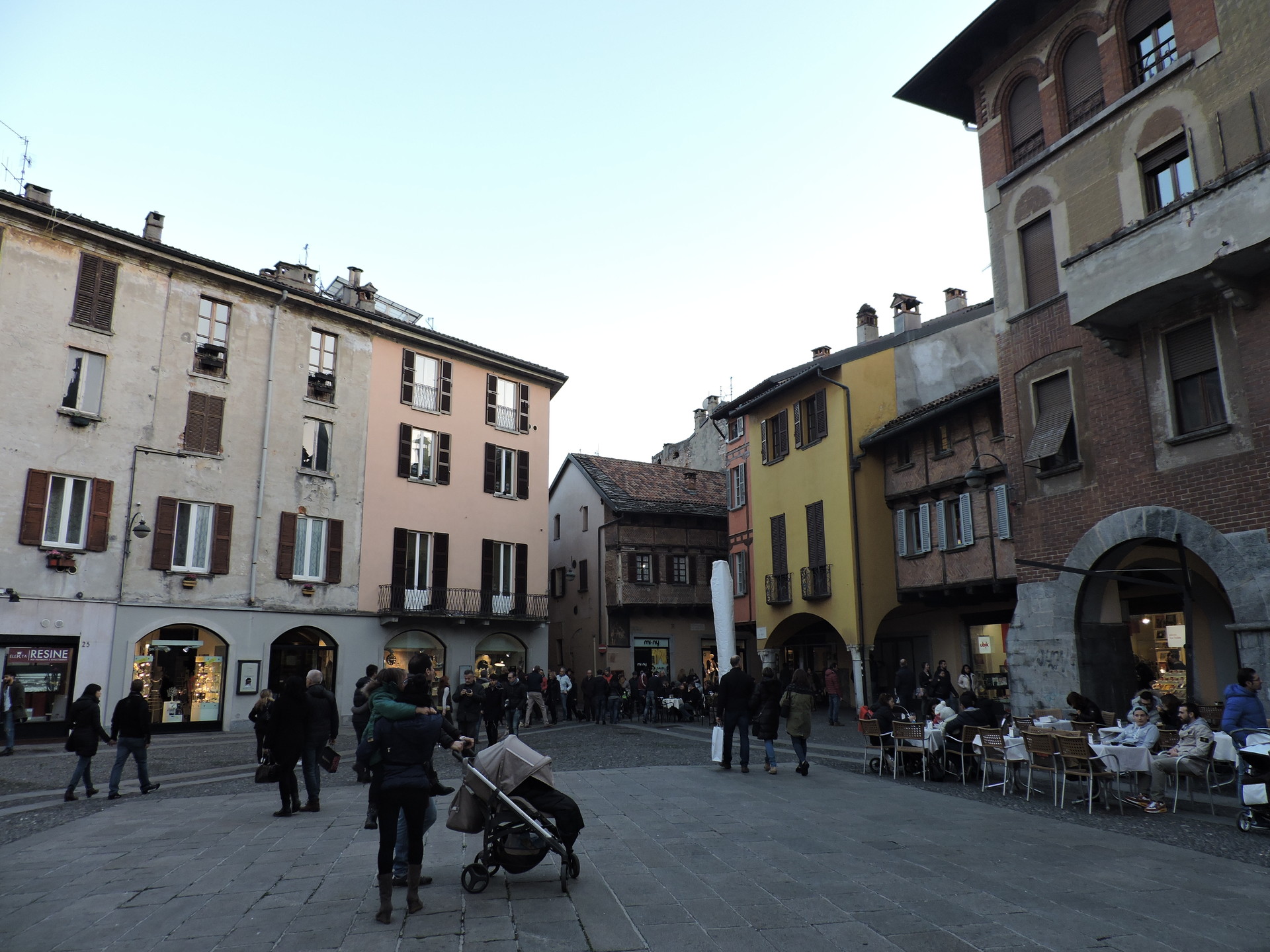 Lecco is also nice, I can not really distinguish the two but there are also a lot of gelato places and restaurants where you can enjoy a meal with a view. Bellagio on the other hand, is where the lake divides itself into two "arms" as we call them: Como's arm and Lecco's arm. Lake Como's shape is like an upside-down "Y".
Ponte Di Legno
Ponte Di Legno is a very nice ski town; there are slopes and cosy cafés for skiers to enjoy a hot chocolate after their "workout". I like it because during winter it snows and it is just the perfect place for your Christmas holiday, where you can really enjoy the atmosphere. Its name literally means Wooden Bridge and it is called like this because of the Bridge which looks like this: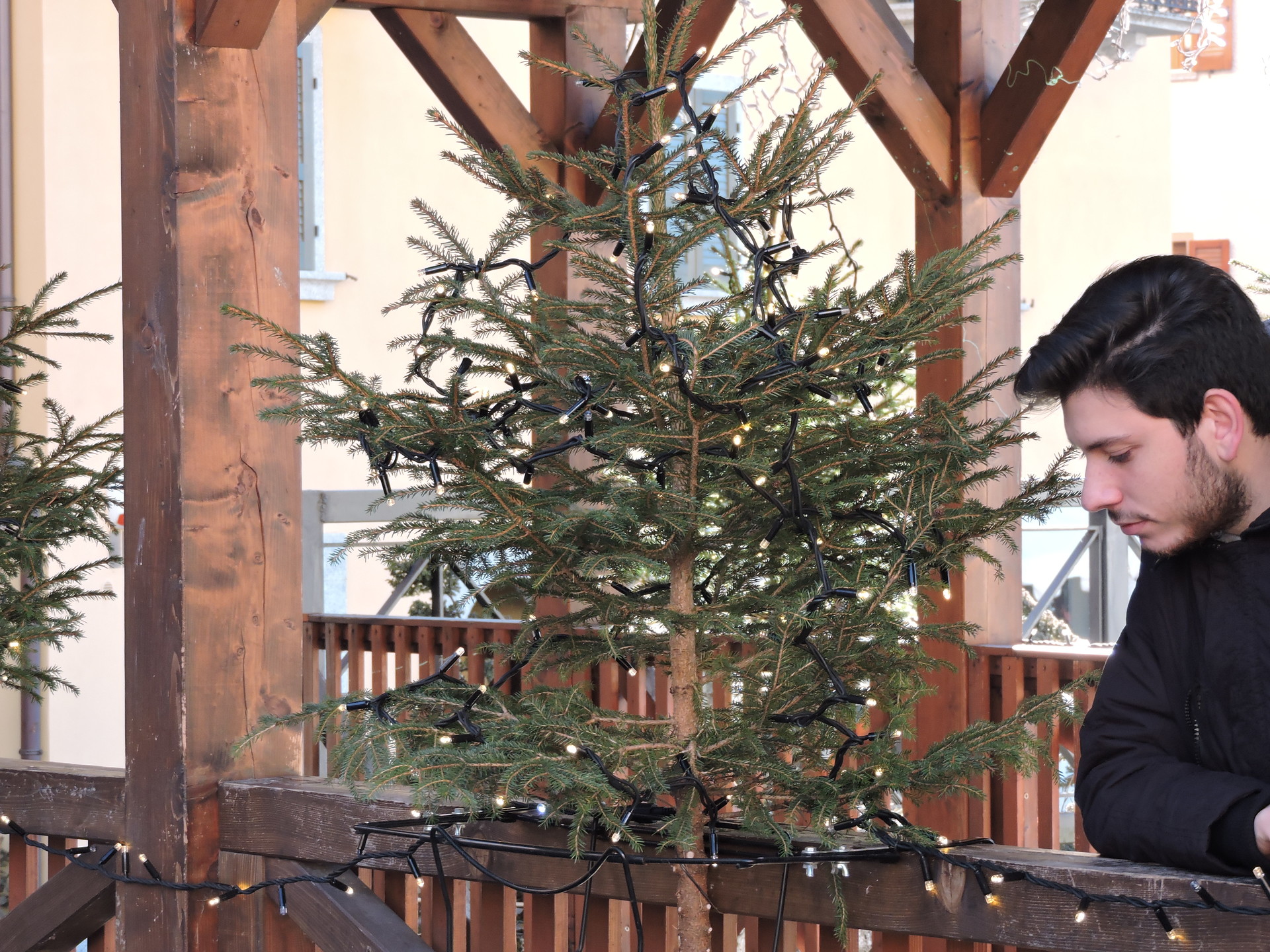 (My brother is in the picture, hi Mike! )
I have a house in Edolo, so I do not rent an apartment in Ponte, my family and I just drive there as it is just a few minutes away. The other option if you do not have a car is a bus: there are busses that go back and forth so that people can spend the day skiing and then come back to Edolo, which is cheaper than staying in Ponte, at least as far as I know. To reach Edolo from Milan you need to take a train, get off in Brescia, take a second train and get off in Edolo, very easy to do.
Verona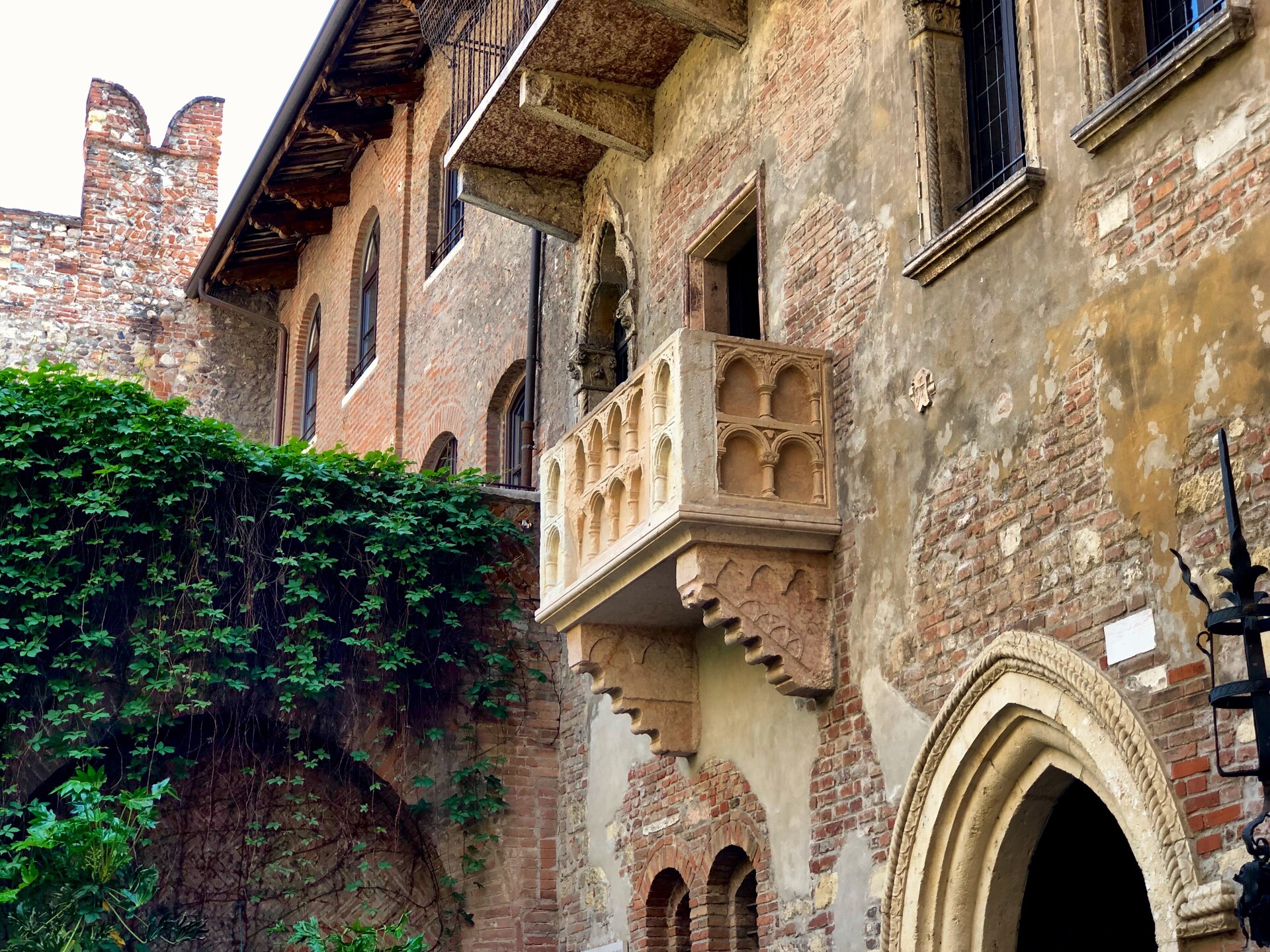 You can't leave the region without visiting one of the most beautiful places to see in and around Milan, Italy. This city is a beautiful town between Brescia and Venice. Three of Shakespeare's plays are set in this city, and one of them is Romeo and Juliet. People can visit Juliet's home and step on her balcony. Legend also says that people need to touch her boob to get lucky in love life (I did touch it twice but nothing happened). There is also an Arena in the city centre and it hosts plays and concerts. In that square, there are a lot of restaurants. Further away there is also the castle and the Adige that runs through the city. I went to Verona three times and loved it. There is always a lot of tourists and things to see. The last time I went I had "aperitivo" with a friend of mine from Germany (lots of Germans in the Area and around Lake Garda) and my American brother. The first time I went was with my best friend, the second was with my family and I also met up with a friend of mine who lives there. There is a train from Milan and it does not take long.
Sirmione Sul Garda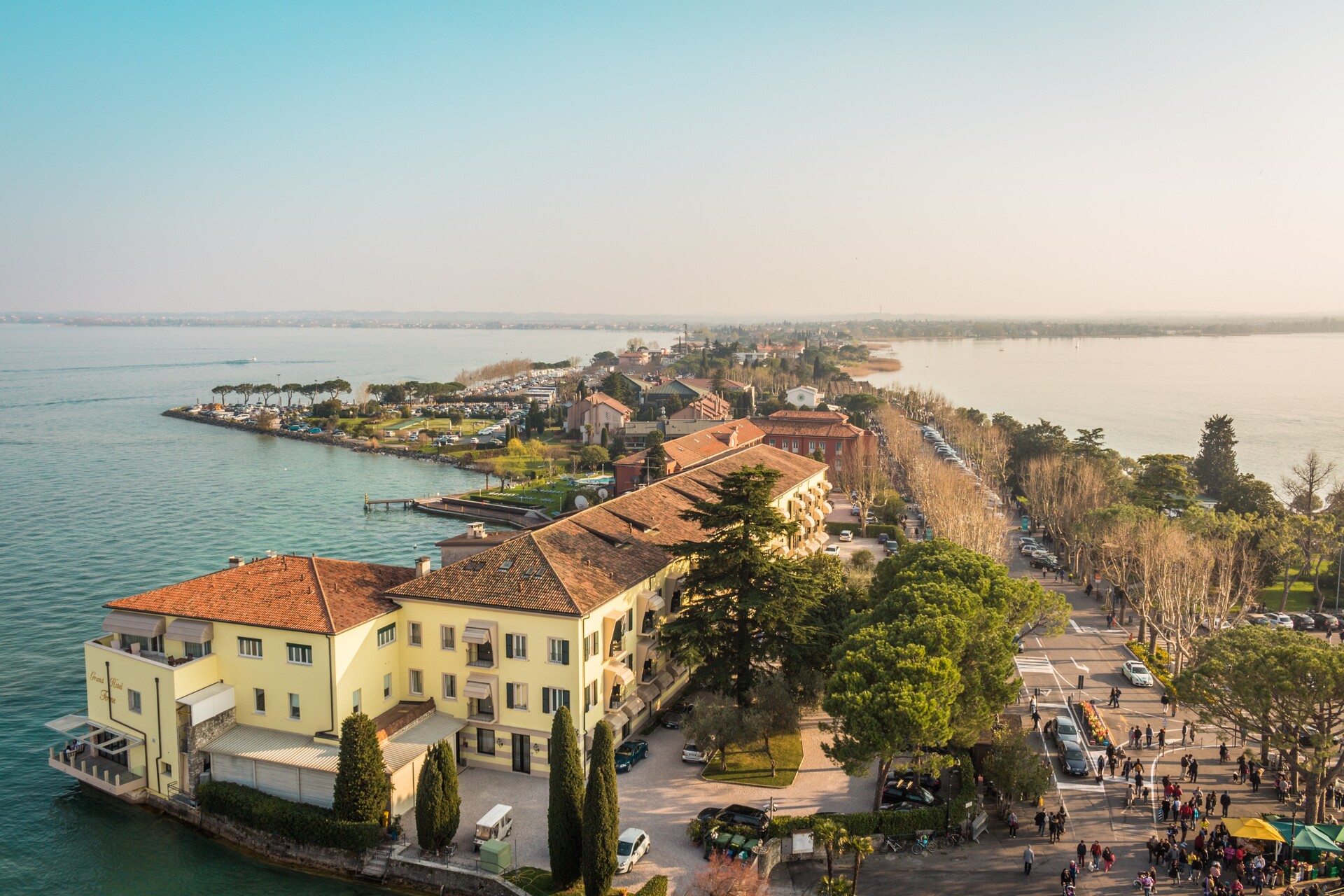 To be honest, I have never been here but I have been told by my family and friends that it is absolutely beautiful. It is near the Garda Lake, where there are lots of other little towns that are worth a visit, such as Desenzano Del Garda and Limone. The town has approximately 8, 200 inhabitants, but there are lots of tourists who come and go. In fact, statistics from Gardapost.it show that in 2015 this area of Italy registered more than two and a half million of tourists. It is pretty impressive.
Lago Maggiore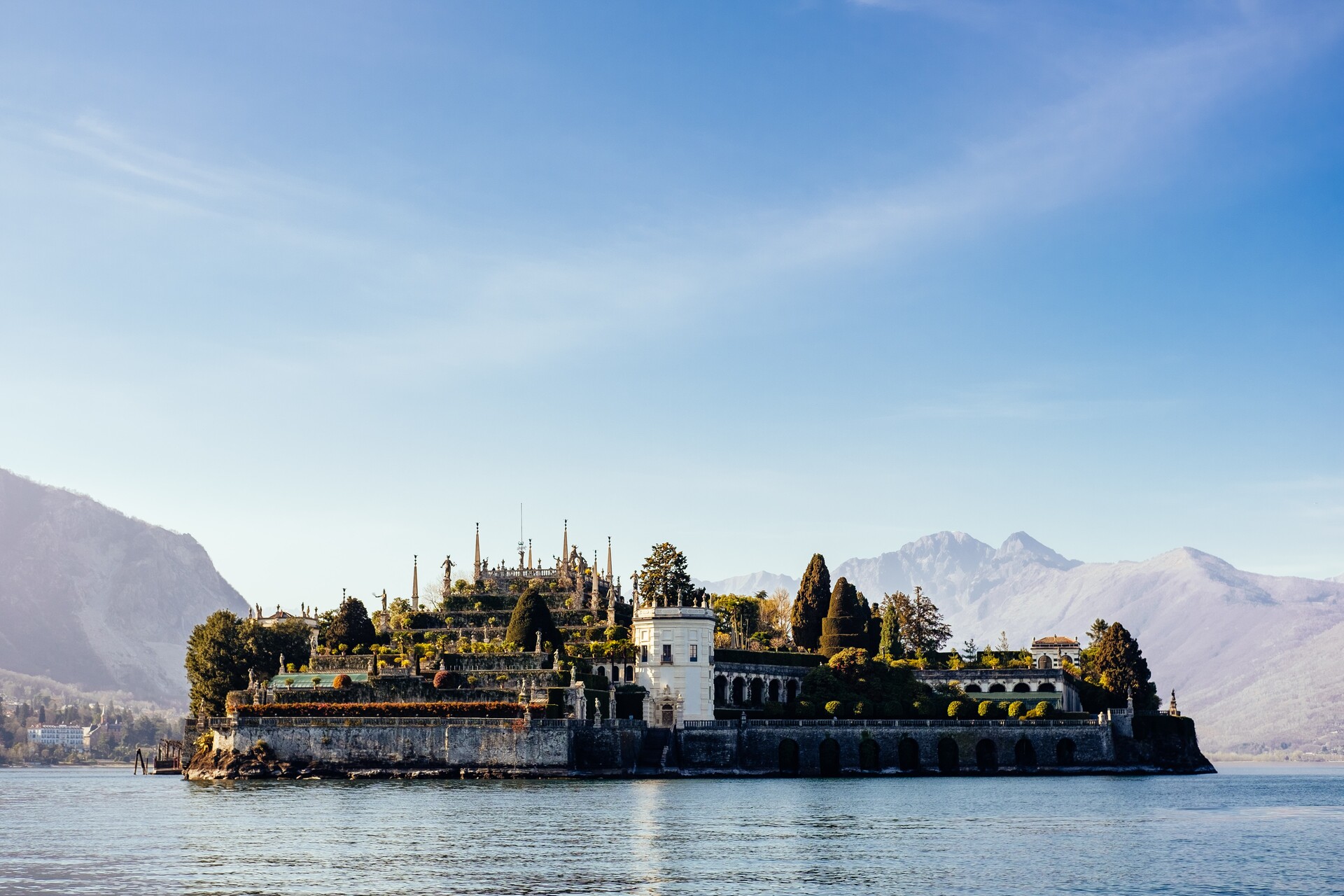 This lake is Italy's second biggest lake (Garda is the biggest, Como is the deepest). Four fifths of its territory are Italian and the rest is Swiss. There are eleven islands inside the lake, some of them are the following:
Isola Bella;
Isola Madre;
Isola Dei Pescatori;
One of the famous towns located around the lake is Stresa, which is connected to the ski area and to the botanical garden by a funicular railway. I have been here when I was little and I loved it, even more than Lake Como (where I go more often because it is closer to Milan). Everything was green and clean. There are ferries that take tourists from one island to another and the landscape is spectacular.
The list continues
Have you already travelled to all these places and you still thirst for places to visit near Milan? Then go updating your list of upcoming destinations, because there is a lot to see in Genoa and to visit in Torino, among many other destinations, let's see what else there is!
Brescia;
Torino;
Bologna;
Vigevano;
Pavia;
Parma
Among the ones I've just mentioned, the only ones I have not got the chance to go to yet are Bologna and Torino. I went to Vigevano when I was little with my mum, my siblings, and my aunt. I have been to Brescia a couple of times because my dad is from there and my parents got married there; then I went to Pavia because my friend lives there and I went to visit it and went to Parma (Where Parmesan Cheese and Prosciutto di Parma are from) for the same reason, I have a friend there. I would like to go to Torino because it is only one hour away from Milan and it is not that big, so I can easily go there for a day trip. Bologna is smaller than Torino but maybe nicer in terms of things to see. I think there is also a chance to visit it in one day.
I hope this helps and inspires you for your next travels throughout Northern Italy.
---
Photo gallery
---
---
Content available in other languages
Want to have your own Erasmus blog?
If you are experiencing living abroad, you're an avid traveller or want to promote the city where you live... create your own blog and share your adventures!
I want to create my Erasmus blog! →