Where to go for Erasmus? Find out the best Erasmus destinations
You're super lost, there are two hundred thousand options and you don't know which would be the best. Where will it benefit my career the most? Is the university prestigious? What's the culture like over there? Will it be too expensive?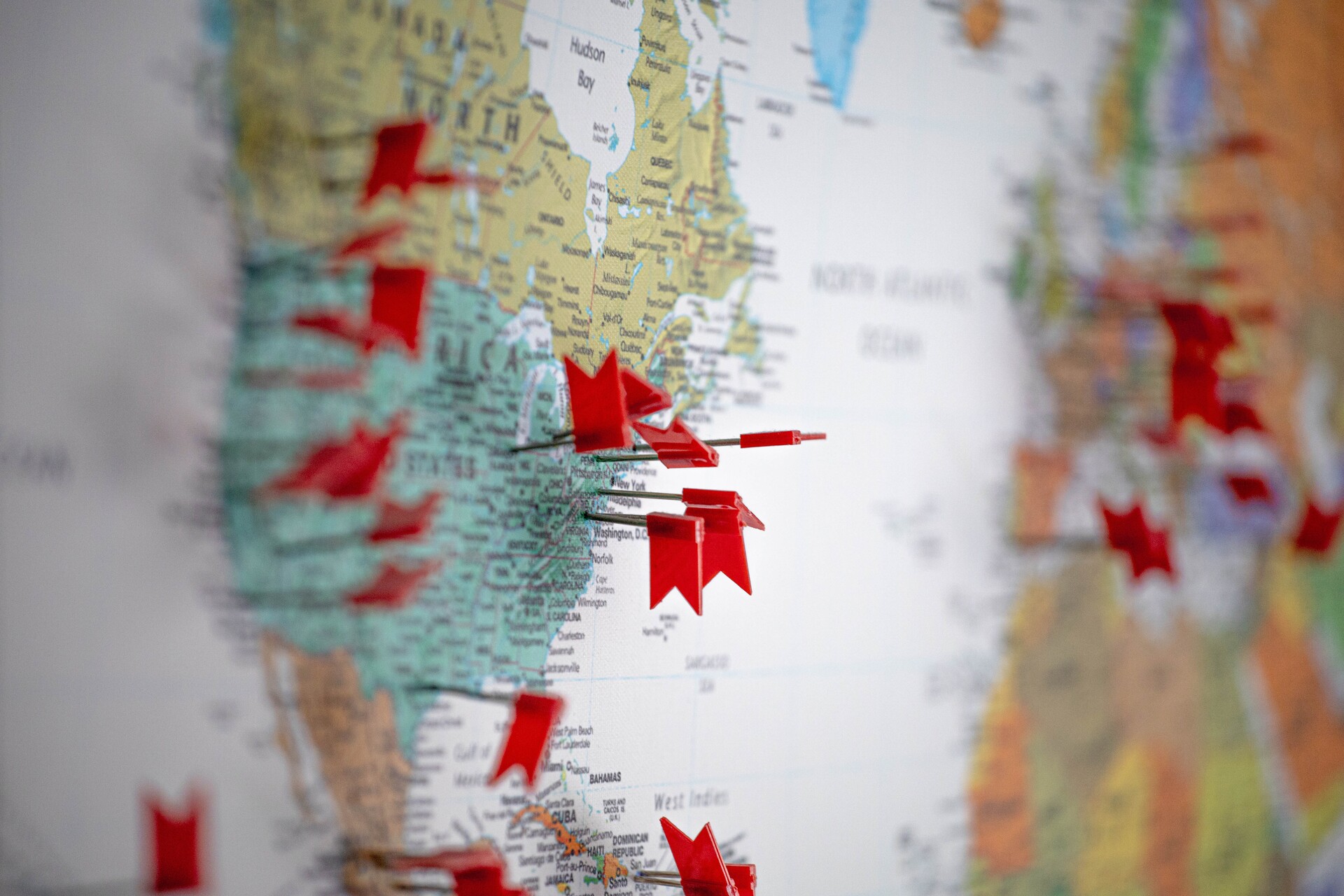 The first thing I recommend is to ask yourself what kind of life you want to lead during your Erasmus. What are your priorities?
1. Do you prefer to focus solely on your studies? Take the decision based on the university
If that is the case, maybe you'll be interested to know what position the university occupies on the ranking, as sometimes the prestige that is attached to us simply because of the university's name in our curriculum can open many doors for us. Here are the best universities in Europe, so you can check the position of your future university.
2. What about your free time?
On the other hand, although the prestige of the institution where we study could be something very interesting for our future bosses, we also have to take into account the country or city based on our career. This is not because of the university per se, but for the extracurricular activities it can offer, that can complement our studies to slowly pave our way to our professional career. In my case, as a media communication student, I chose to come to Lyon based on the fact that the city, as the cradle of cinema, is rich in its culture, which is really interesting for me to learn outside of class (cinemas, museums, colloquium).
3. Another point we have to take into account is the language
Value what the country can offer you in terms of language. In most European countries you can study English; in some cases, it would be interesting to go to a place where the language is something besides English (such as Portugal) to learn a new language, and simultaneously keep bettering your level of English in class. Nevertheless, in some countries like France and Italy it is more common to study French and Italian, respectively. The advantages? If you put in minimal effort, it is very probable that you'll finish the Erasmus knowing how to speak this language fluently.
4. Find a place that fits your lifestyle
If you're an active person, who likes to dive into a new culture, you'll probably be more interested in the way of life of the place. For this, you should consult certain aspects that will make your experience something entirely different: the opening hours of shops, the schedule to eat and therefore restaurant services, the costumes, the level of security of the city, the way public health works, etc...
5. The climate
Check the average temperature of a place, although it sounds like something basic, this determines a lot of your everyday activities, especially during the winter.
6. The prices
It is extremely important to know about the cost of living. For this, different sites exist that show lists of products and services and their average price, enabling us to imagine the weight it will have on our pocket. I recommend you trust the blogs of people who have lived a real experience, I wanted to believe in the sites that told me about cheap prices, but the real experiences I read in blogs like Erasmusu are much closer to the reality I'm living.
It is very useful to make a little list to calculate general costs to get an idea of the amount of money needed to survive per month. In my list, I include:
Housing (most expenses)
Food
Public transport ticket
Leisure (always calculate over your expectations)
Savings for trips (I will explain this on another entry, but Erasmus is made to travel, so you better be buying a piggybank).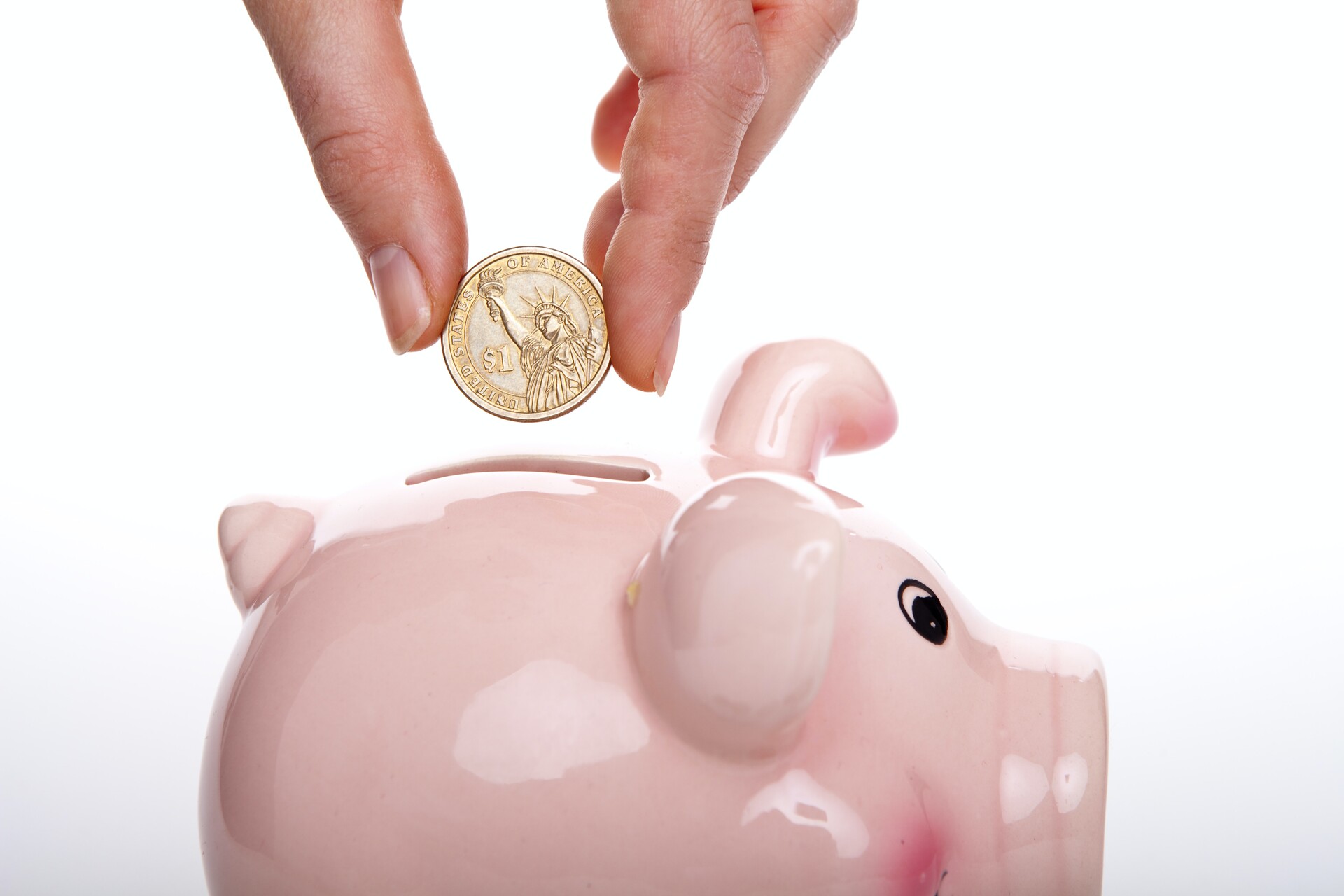 7. The Erasmus scholarship depends on your Erasmus destination
But, don't panic! Another detail we have to go over while choosing our destination, is the amount of money that we are given by the Erasmus scholarship. Depending on your country of origin and your country of destination, you will receive a determined amount.
Here's a table with the classification of the different countries in groups, and the quantity paid on a monthly basis in Spain.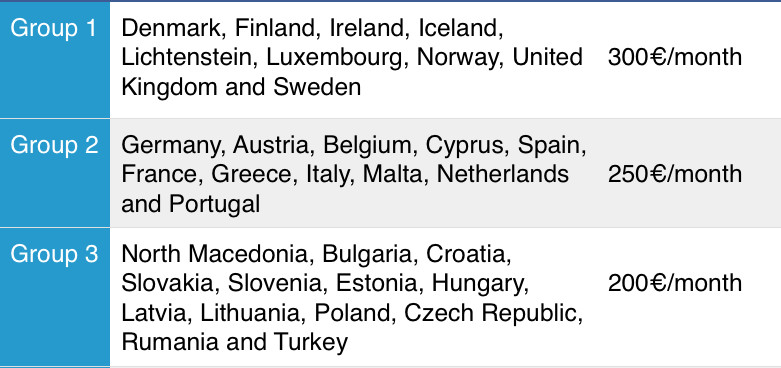 An important detail is that, those who leave for a four-month period receive a monthly payment for five months, while those who stay for the whole year, that is, nine months, will receive the payment for seven months. It's something a lot of us don't understand, but it's how it works.
Lastly, about the prices, it's important that we inform ourselves on how the countries of destination work. In some, the government will give us grants for being students, or they will offer discounts. On the long-run, this adds up to amounts of money that can really be of help.
8. Period of stay
It's interesting to think of how much time we want to stay away. My personal opinion, and that of close friends', is that one year is the ideal amount of time. Especially if you're going to learn a language, it allows you to be able to enjoy it and exploit the first months, where you made your brain explode. On top of this, the second four months will be when you really feel your city of destination as yours, it will no longer be an adaptation process.
In contrast, for those whose goal for Erasmus is the mere experience, going for a single four-month period is a good option, as you will see yourself forced to exploit it to the maximum, knowing that there's not much time left there. This last point is very subjective and personal, so you'll have to assess on your own.
To sum up...
Basically, if you know you'd like to go live with something new for a while, make a list of the criteria that I wrote at the start, and others that you consider to be of importance, and from there, organize your priorities. I don't know anyone who's gotten it wrong, so don't stress, just go for it and enjoy!
---
Photo gallery
---
---
Content available in other languages
Want to have your own Erasmus blog?
If you are experiencing living abroad, you're an avid traveller or want to promote the city where you live... create your own blog and share your adventures!
I want to create my Erasmus blog! →