Tips for travelling the world with coronavirus: the definitive guide 2021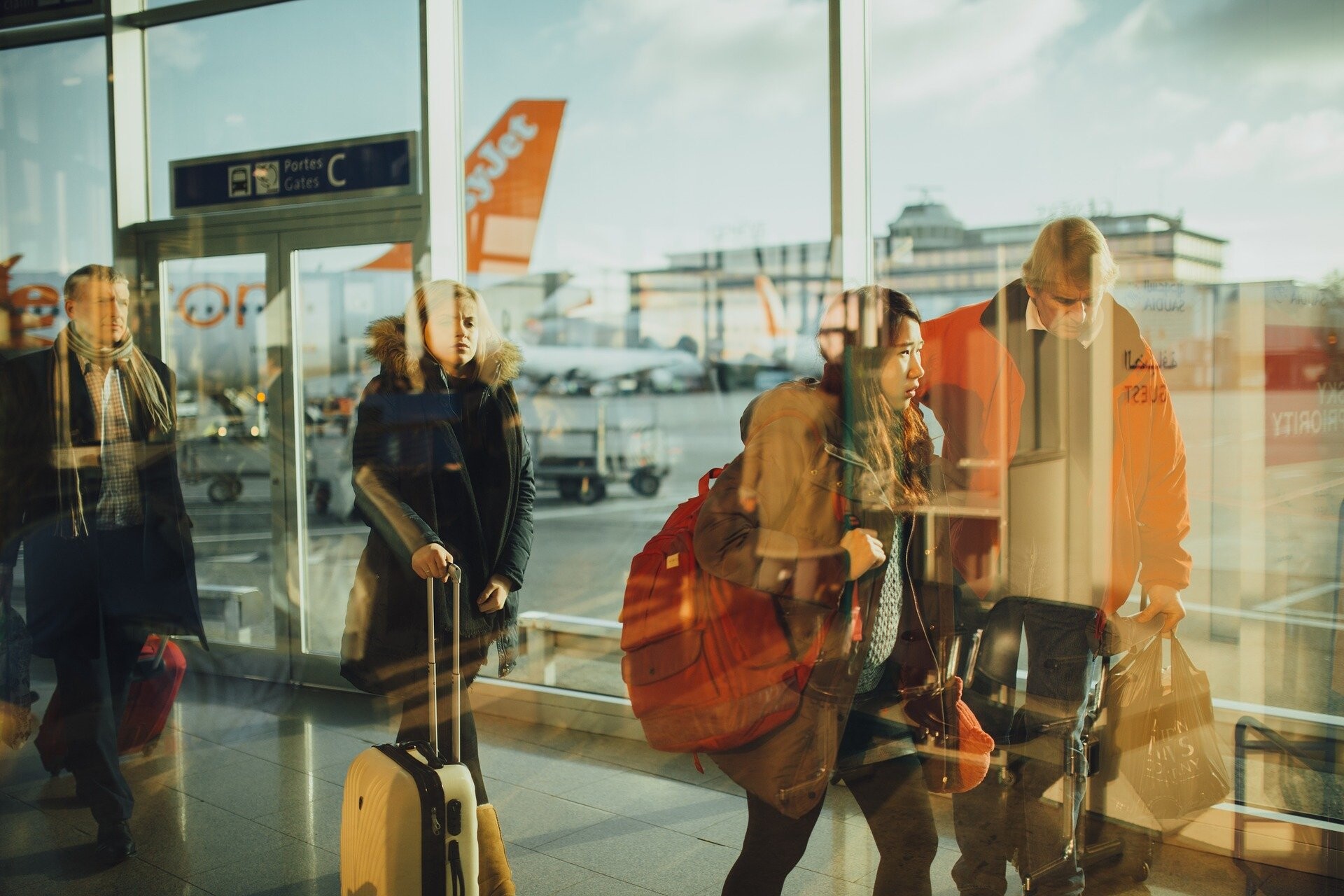 With all that is going right now surely, the last thing you are thinking about is travelling, no matter how much you want it. Finding accommodation, the ideal transport, thinking of all the possible situations that may happen... All that is over! Although for now, we can only travel in case it is strictly necessary, in this article we will give you the keys for travelling with coronavirus around the world, Europe and Spain during the pandemic in the safest way possible. In this way, you will have all the information you need to know to put it into practice once we can move around more freely, or if you want to start planning your year abroad for the next year, keep reading!
Check the updated coronavirus map in the world
Before starting to make travel plans, the best would be to check what is the coronavirus situation in the world, since nowadays it is one of the most important factors to consider when planning a getaway. It is really important to be aware of all the restrictions in the country that you want to travel to, both entering and moving through it. Also, it would be good to know about both the number of cases there are and which are the most affected areas by the virus. It can be a bit stressful, but this kind of information, which is very varied and is updated very often, it can be found on different websites, including the website of the country you want to travel to. But to make things a bit easier for you, here there is a summary of the situation in the main countries of the world, especially those belonging to Europe and also Spain.
Coronavirus by countries: travelling around Spain and Europe
Due to the health alarm that is being experienced around the world, many countries have been forced to adopt certain measures in order to keep their citizens safe. However, these measures are exclusive to each country, so there are very different and unique in each one.
At present, in Spain, the state of alarm is in force and it will continue to be until 9th May (unless the Government decides otherwise). This leads to the perimeter closure of most of the autonomous communities and curfew imposed by each of them, so travelling with coronavirus in Spain should be done carefully. The perimeter closure mentioned above allows citizens to travel between autonomous communities only in justified cases, such as going to the doctor or going for work. Another justified reason would be traveling. That is to say if you are from Asturias and you need to go to the airport in Madrid to catch a flight you can cross all the autonomous communities that are necessary to get your flight. If this is not your case, then you are not allowed to leave your autonomous community. And that's not all, but also some of the autonomous communities have trips restricted between their provinces, such as Andalusia, or the areas with the highest incidence isolated, such as Asturias or the Basque Country. However, there are also some communities where the perimeter closure is not in force, that is, you can enter and leave them freely. These are: the Balearic Islands and the Community of Madrid. You can find this kind of information in official sources, as any change made is published in the BOE (Official State Gazette).
Leaving Spain, on the other side, is totally allowed, either to a European destination or from outside the continent, if and when the rules and requirements of the country to which you want to travel to with coronavirus are respected. However, before anything else, you should know which countries you can travel to from Spain and make sure you have all the necessary information to do it without any surprise. That is to say, if you want to travel to a country where entry for tourists is forbidden, you can not do it, but if you want to travel to a country where entry is allowed, you can do it as long as you meet the requirements that they ask for when arriving (negative PCR, quarantines, etc. ). For example, it is safe to travel to Italy, as long as you fill in the required declarative form, present a certificate of a negative PCR test performed 48 hours before the trip and do, before arriving, a quarantine of 5 days after which you will have to do a PCR test again, which should be negative. There are also countries that are totally open to the entry of tourists without any requirement.
Choose the appropriate means of transport to travel safely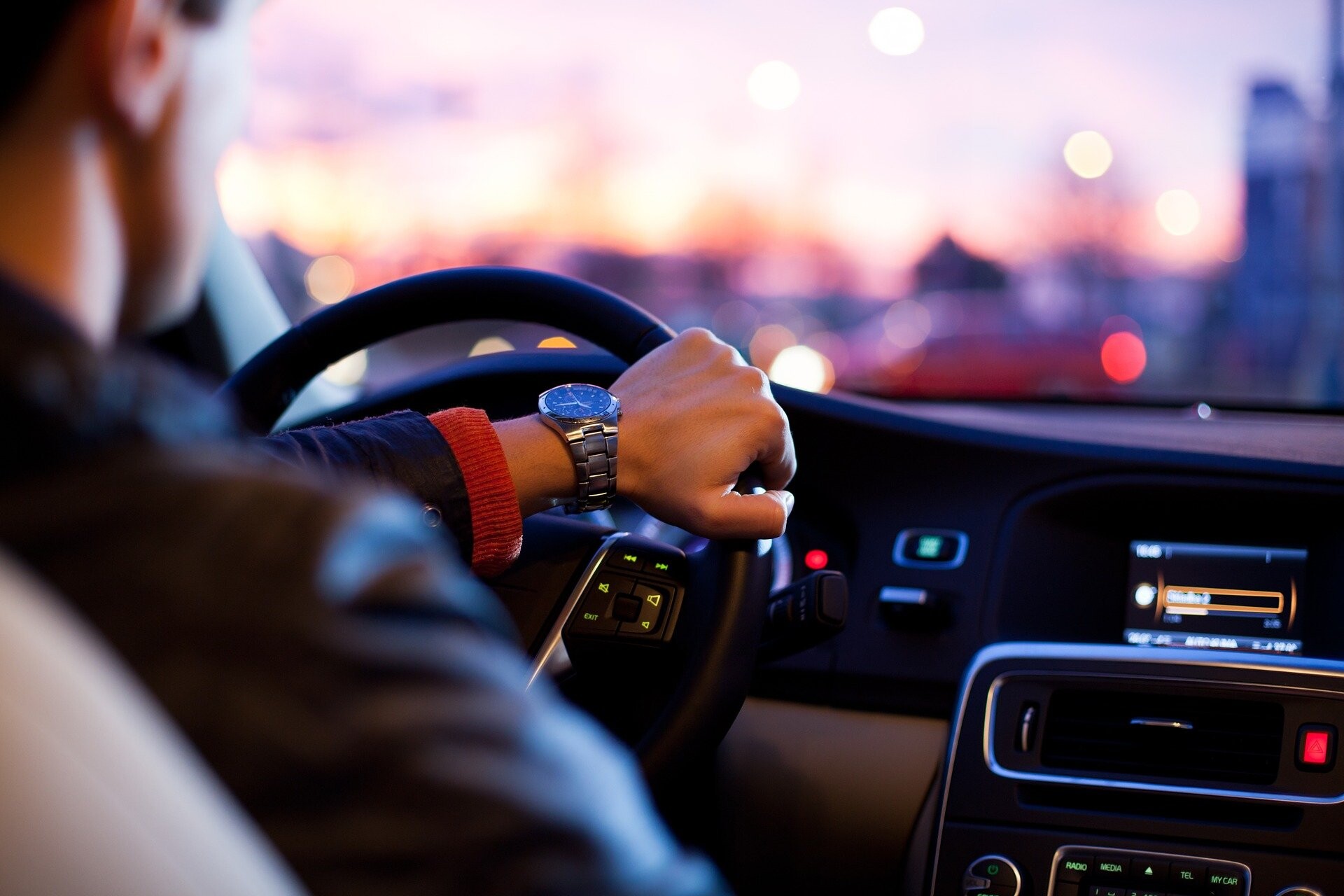 After choosing the destination you want to travel to, you probably wonder which means of transport may be the most appropriate one to travel safely in this situation we are living through. Well, below I will show you a list of the transports you can use to get to your destination, as well as the pros and cons of using each of them.
Is it safe to travel by plane? The answer is yes. Air travels are being the most controlled, so most people arriving at the airport with the intention of getting on a plane will have to present a negative PCR test, so the risk of getting infected is lower. In addition, inside the airports, security measures are respected 100%, controlling the capacity so the safety distance is respected and putting hand sanitiser at your disposal in every corner. No to mention the mask, whose use is mandatory both at the airport and on the plane, in which they make sure the ventilation is the appropriate one. The negative note is that social distancing is almost impossible.
Travelling by car with coronavirus is one of the safest options, since it is the means of transport in which you will be in contact with the fewest strangers. However, it is important to note that it is more suitable for short distances and that the requirements for entering a foreign country are still whatever the country decides, so you are likely to encounter checks to ensure that you meet these requirements.
Just as in the case of the plane, buses and trains follow 100 % the safety standards, including the use of a mask and social distancing. Most bus and train companies have reduced the occupancy of each of the buses to 50 % and the ones that haven't done it have the option of paying for blocking the seat next to them so nobody can sit on it. However, the air circulation is worse and they don't ask for a negative PCR test before getting on them, so the risk of contagion is higher.
When booking choose a flexible rate in this coronavirus times
It can't be denied that in times of coronavirus suffering inconveniences that prevent you from travelling is quite common, and it is also one of the most important reasons why people travel less, even if they have the chance to do so. That is why some companies are implementing flexible rates that allow you to organize a trip with the assurance that, if there is any problem, you will not lose your money.
One of these companies is Iberia. The "Safe and flexible flight" rate allows you to get your money back through a voucher or change the date of your plane tickets without extra charges. This could be possible only if during the previous 15 days the entry to the country you are travelling to gets forbidden; if for any reason you have to do quarantine in that country or in the country of origin or if you test positive for coronavirus (in the last two cases you will need a document justifying it). And it is not the only flight company that has done it, Vueling has also launched a flexible rate with the same conditions.
To make easier the process of finding flights with flexible rates, Skyscanner has implemented a filter in its website that allows you to search for flights only from companies that have available that kind of rates.
But if you don't want to travel by plane and prefer to use another means of transport, you can find flexible fares in different bus companies (Alsa, Flixbus, etc. ) and train ones (Renfe). The flexible rate in Renfe allows you to make changes in your ticket for free or cancel it at a cost of 5 % of the ticket price.
Erasmusu has also made the decision of implementing this kind of rates when booking rental accommodation to make the fact of moving to a new country the less stressful as possible. The Erasmusu's New Flexible Cancellation allows you to cancel a rental booking totally free up to 30 days before the date of entry. This means that you will get your money back entirely and Erasmusu will only withhold the service fee, which will be available for the next reservation. The accommodations that have this option are indicated and soon a filter will be implemented with which you will be able to search only the ones with flexible rates.
Use websites and apps to travel this 2021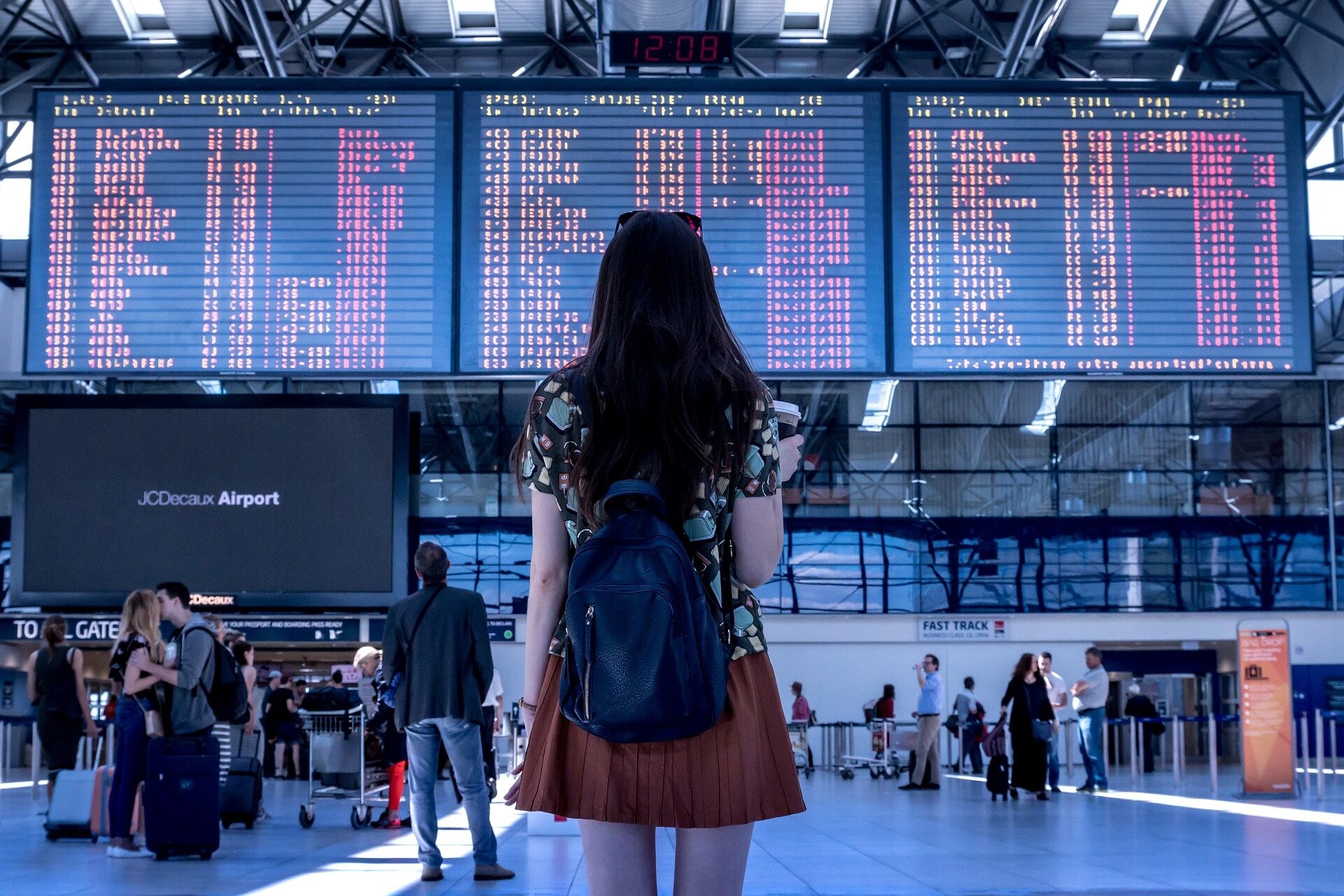 Of course, the whole process of organizing a trip, from finding accommodation to finding the perfect means of transport to get to your destination can be done much easier using some websites and apps that you can download from Play Store. Among them are the ones that I have mentioned before, such as Vueling, Airbnb, etc. If you have your own car, it is also worth mentioning BlaBlaCar, an app to travel by car with people that go to the same place as you. Even if you don't have a car, it still can be useful, since you can book trips at a lower price and there is no risk for your health, since all the passengers must wear a mask and the car must be well ventilated. In addition, you will only meet a couple of people, unlike the other transport options.
However, with the coronavirus pandemic, there are some other covid apps that can be useful to make your trip as safe as possible. A good example is the Radar COVID app. When you download this application and activate it, you agree with it to follow your steps and in this way, if any of the people that have been in the same place as you test positive, it will notify you. Likewise, you can notify if you test positive so they can notify the rest of the people. Another interesting app that can be very useful is Tripset, in which you can find detailed and updated information about the state of the borders, the requirements to enter the different countries, and other information very useful when traveling in coronavirus times.
Now you just have to find the motivation and decide to travel (always meeting the security measures and without taking any risks). Don't be afraid! With these tools, you will not have any problem enjoying a pleasant trip.
Do you need accommodation? Erasmusu will help you!
If you don't know how to start looking for accommodation, don't worry! Erasmusu has endless options pf students room for rent, studios for rent, flats or university dorms among which you can choose to make feel like at home during your stay abroad.
With our services to find accommodation for students it will be easier to find accommodation and you will be able to focus on living the university experience to the fullest.
If you liked reading this article and you want to keep up to date with all our posts, don't forget to follow us on Facebook, Twitter and Instagram!
---
Photo gallery
---
---
Content available in other languages
Want to have your own Erasmus blog?
If you are experiencing living abroad, you're an avid traveller or want to promote the city where you live... create your own blog and share your adventures!
I want to create my Erasmus blog! →