I know what I want, but what now...
Hi again,
I hope you guys had good and quality time exploring your possible destinations and desired masters. And I hope you did find what you want since this story is devoted to what comes after you decide to go. I promise this is the second and last post that deals with this "dry" topics. The third one would be personal log day one with more exciting content and a first insight on how Erasmus's life looks like.
However, I've thought that some additional info on the application process would be of use for many of you, so that's why I've decided to write it down. Trust me, I would kill for these words of wisdom (don't get me wrong) at the time I was applying for my Masters.
Ok, I would try to keep it as simple as possible, and hopefully not too boring. I don't want to sound like a tutorial or installation steps process. So let's divide it into few steps (so if you have already accomplished some steps just skip the reading and jump to the one you didn't).
Step 1 – what now…
This one you already made. You decided to continue your studies, you googled about possible masters you're interested in and now you're ready to apply. But, you might ask yourself how to start with this application, what do I need to have for this, are there any specific restrictions when it comes to my country, whom I should ask if I encounter any problem and so on. This leads you to the
Step 2 – program coordinator…
which is to get in touch with the program coordinator of your desired master course.
You can find information about who's responsible person usually on the official website of your program and you contact them either by email, phone call or skype call. They are very friendly people so don't hesitate to ask them whatever you want to know. And keep in mind there are no stupid questions only stupid answers. Information that they share with you is the correct one so stick with these instructions and proceed on. This depends on the course, so I can share my personal experience (it doesn't mean that it's going to be the same for all the programs but it should at least remind of). However, before I forget, there is something which is communal for all programs and that you should be aware of, on time, and that is the Toefl test. This might be a topic itself but to cut the story:
Step 3 – Toefl…
All universities require you to have Toefl results, not older than two years, so keep in mind to have this otherwise you might be rejected (I'm telling you from personal experience). Exceptions are those native in English or countries where English is somehow official language. Also, I'm talking now, obviously, about courses which are taught in English, since mine is one of those. So, back to the topic. Inform yourselves where and when is the closest center to take this exam, apply on time so that you have secured place and grab a book. I would recommend The official guide to the Toefl test. I have it in a digital form so here is the screenshot how it looks like, but you can find it easily on Amazon or perhaps even in the library of your current university (since the price is around 25e).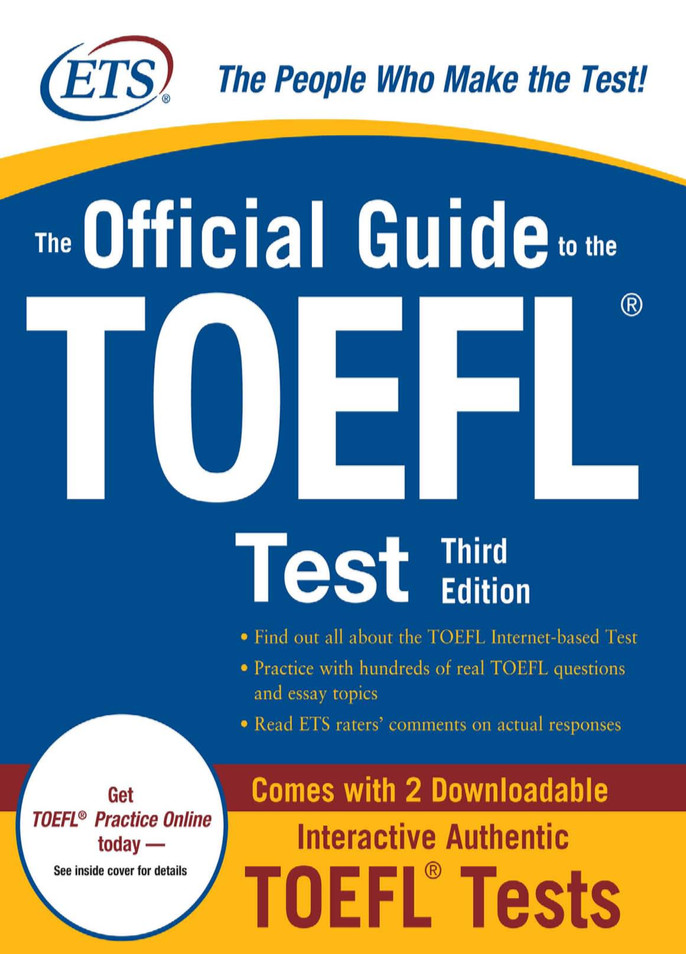 I think I will stop here, you all know how to study, otherwise, you wouldn't be here. This was just a tip on which one is good and enough to get a decent result on the test.
Step 4 – CV…
This has to be done properly, otherwise, you're screwed. You might ask why and the answer is because this is the first thing that any committee, board or whoever else is checking your application, sees. It's like a personal introduction through the paper so mistakes are not tolerable. Keep in mind not to make spelling nor grammar mistakes and make it short and clear. If you don't know how to do it, here is a link where you can inform yourself more and even make one and download it.
http://europass.cedefop.europa.eu/documents/curriculum-vitae
Just a short hint: check whether your program has its unique platform for the application. That's something you might even ask your coordinator. In that case, you can go there and download all templates and fill them up, and upload them afterward. This is the case sometimes and it is quite cool since you don't have to wander around and struggle yourself to decide what you should/shouldn't include.
Step 5 – Motivation letter...
The second most important thing in your application. Very often, the decision of whether you're being accepted or not depends upon this piece of paper and content written here. It's hard to advise on how to do it, since it has to be personal and we are different, luckily, otherwise all these letters would be the same which would give us even less chance to be taken into account. What I can tell you is to be yourself, to be consistent and honest. Start with a short introduction about yourself, your background, personal and professional interests. Try not to make a fairy tale from this, but rather a summary which will trigger the reader to continue with reading. Also, don't make it too long mentioning the favorite subject from the high school (just kidding), but short and coherent. Continue explaining where did you hear for this course, why do you think it's good for you and how it will benefit you and your professional development, what is the most interesting you found out about this course that captured your attention and results in a decision to apply for it. Add a small paragraph why do you personally think that they should take you among all other applicants (don't overestimate yourself saying you're the best of the best in everything – nobody wants to hear nor read the eulogy of yours). And finally, greet them kindly expressing your interest once more and hope that your letter will result in a positive answer and eventually accepted to the desired course.
Step 6 – Recommendation letter...
Very often this is one of the mandatory things that you need to provide. When you ask your professors for the recommendation letters keep in mind to ask those who knew you during your studies, whose subjects you liked and who can give a word or two for you. Introduce them with the program, tell them what will your majors be and which skills you want to have emphasized. Of course, don't force them to write something which is not true or to exaggerate, after all, we are just students in our 20thies so nobody expects pure perfection. Also, kindly ask your professors to send these letters by themselves (sometimes this way is mandatory, but even if it's not, do it like this). Keep in mind to have limits when it comes to these letters if they said two or three send them that number, don't go around asking everybody involved in your previous studies to say a word or two. Keep in mind that quality is what matters, not quantity.
Step 7 – Internship certificates...
You might have them if you really worked somewhere as an intern or even had a real job. In any case, include them if you have them, all signed and stamped by the company or organization you worked for. If they are willing to say a word about your skills, projects you did for them or in any other way share their positive opinion about you, don't say no. You never know who is reading your application and what are his/hers bullets in decision making. I don't want to be repetitive, but include this part only if they ask for it (in some applications this is not a must, but it's an advantage, in others is not even mentioned so it won't give you additional points so why bother) and if you worked. Don't lie, you won't fool them but yourself.
Step 8 – Transcripts...
All your documents have to be translated either into English or the language of the country where the program takes place. That means that your diploma, bachelor certificate or however else they call it in your country of origin, as well as your grades and supplements have to be translated and verified by the court interpreter for English (or any other) language. Additionally, for some countries (Germany for instance) you will have to provide public notary signature and stamp or even go to the embassy and ask them to do this. Keep in mind that costs rise as the level of the institution is higher so inform yourself well which one is valid in your case so that you don't have to pay twice.
Step 9 – Photo...
Ok, maybe this will sound funny for some of you but it really can be a pain in the ass if you don't get it right. Usually, you'll be asked to upload a photo or send it together with your application. Try to take the so-called "business look" photo. Don't be too serious, but also don't smile like lunatics. Don't wear a suit, but also don't be in a swimming pool or a bar getting wasted. Try to respect restrictions when it comes to the size of the image as well as resolution. Very often, this is the photo that it will be on your student card, transportation ticket and everywhere else where your name appears. So, take some time and send a cool one. I will share mine with you so that you know how I look like on all of my documents.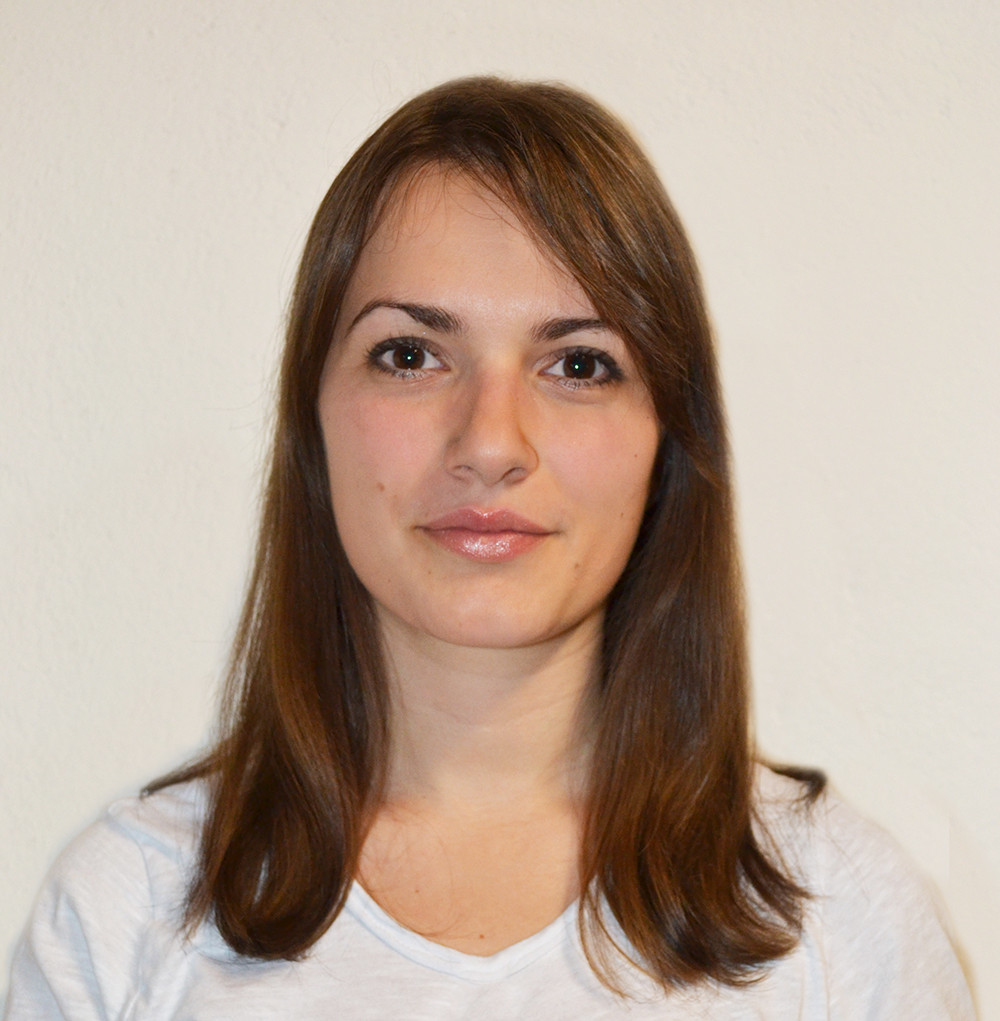 Step 10 – Others...
I won't be talking a lot about this topic since this really differs from program to program and from you after all. What I would tell you is to include in your application everything you're proud of. That can be a certificate from a conference you took part in, an article you've published somewhere, lectures you held as a student demonstrator, your hobby, skills that gave you some awards and so on. Don't be modest when it comes to off school activities, they also want to see that you're a communicative and friendly person and that you will get well as an Erasmus student. In this part speak for yourself in the best manner.
And finally, we come to an end. It is a lot of text, so many words, so much information, maybe even too much. However, I hope you won't be bored with this post, but as I said in the beginning if you already did some steps just skip to the part where it gets unfamiliar for you. Also, be in touch with your student advisor or coordinator all the time, they can give you good pieces of advice which will eventually help you to be accepted.
I hope I made your next steps at least a bit easier with this post. If you would like to know more about anything don't hesitate to ask me, leave a comment or contact me via email, Facebook, Instagram, Twitter or whatever else. Luckily, we have all these social platforms to exchange all this wisdom and knowledge which is great indeed. I would be glad to help you and answer any questions you might have (of course, if I'm able to).
Stay strong and positive and good luck with your application.
Cheers,
Maja
P. S. I become Erasmus when I got accepted into Msc. in Cartography and GIS which is hosted by four European universities – the Technical University of Munich (TUM), Technical University of Vienna (TUV), Technical University of Dresden (TUD) and University of Twente (ITC), so more stories are on the way, about mentioned destinations and student life there.
---
Photo gallery
---
---
Content available in other languages
Want to have your own Erasmus blog?
If you are experiencing living abroad, you're an avid traveller or want to promote the city where you live... create your own blog and share your adventures!
I want to create my Erasmus blog! →