How to find accommodation in your Erasmus city
How to find a perfect Erasmus residence?
One of the very important, and also pretty stressful things you need to do before you depart to your new Erasmus city, is finding a place to stay. In this blog post, I collected the most important tips to make the search for your new home as stress - free as possible.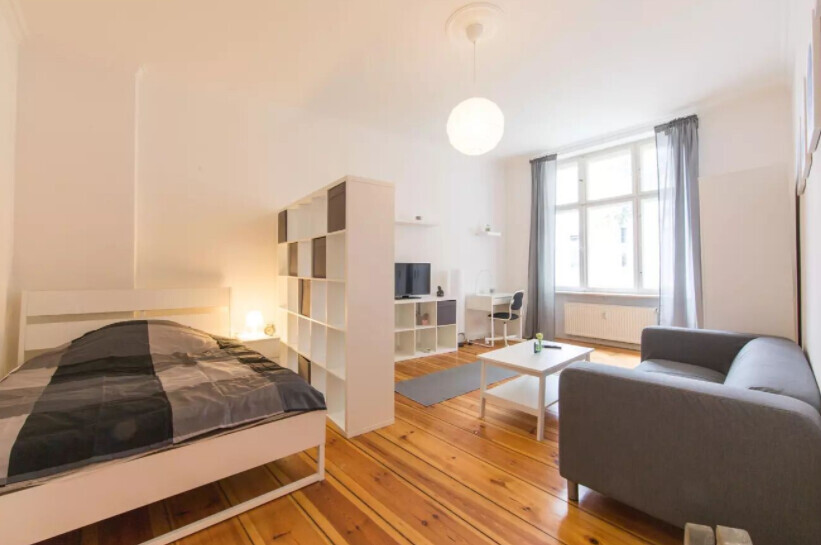 Having a nice and cozy room is a very important part of your Erasmus experience.
Try to book the place in advance
I know some Erasmus students who did not book a place to stay in advance before moving abroad. The reason was simple - they wanted to check flats or rooms in person, because there are many scams online. While the idea is good, you have to rely on friends (or other Erasmus students) that are already in that city - you would stay with them, and possibly have to sleep on their couch.
Sharing a small space is not cool, and also try to keep in mind the fact that you will probably not be paying rent to them, so they might feel you are taking advantage on them if you do not find a place to stay in a week or two. If you decide to do so anyways, clean after yourself, and maybe offer to cook a typical meal from your home country for them.
If you can't wait to look for some accommodation alternatives, take a look at the Erasmusu's accommodations and choose your ideal apartment!
Staying in university residences or dormitories
Some of the Erasmus host universities offer accommodation on their campuses. The rent prices for such places are usually a little cheaper, but keep in mind that those are dorm rooms and you will most likely be sharing a room with two or more other people and there will not be a lot of international students. This accommodation option is perfect if you would like to really focus on studying and not that much on partying and exploring the city.
University campuses are usually situated a bit out of the city center, but it might be more convenient for you. Just think about it that way - if you are really not a morning person, staying on the university campus means you will be able to sleep longer in the morning since the university is right there and you do not need to drive through the whole city to get there.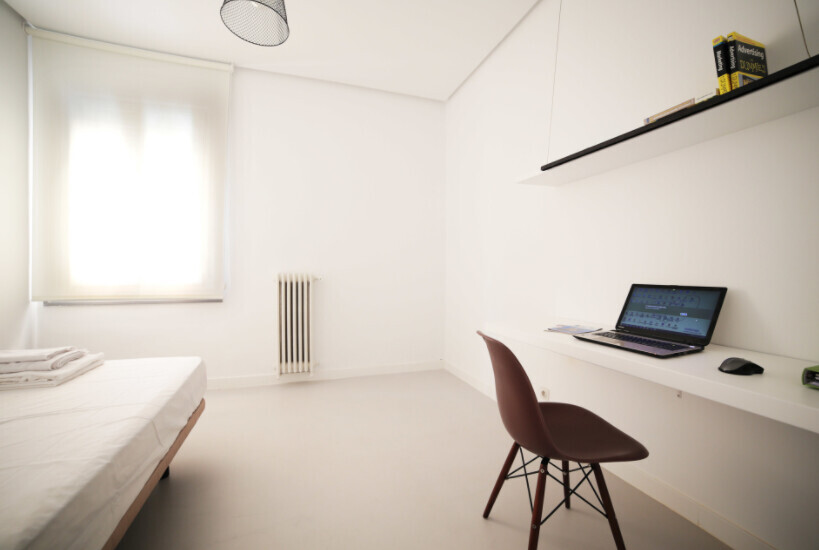 If you decide to stay in a dormitory, you will most likely be sharing the room with more than two other students. It will be cheaper, but you will not have much privacy.
Depending on your Erasmus destination, you can take a look at the offer of University residences of Erasmusu and move without worries!
Do a lot of research before booking
Researching different places to stay is very important for your well being. After all, that place will be your home for the next couple of months. So, check listings on different websites, contact the owners of the ones you are interested in, and then compare them. Do not just go with the first one that looks just 'okay'. Ask about hidden costs, make sure the place is in a nice and safe area, and so on.
If you do not want to face this challenge alone, you can rely on Erasmusu, its personalized assistance will give you that little big help that everyone needs during their research for the ideal accommodation.
If you do not like the place after you move in, you can still go somewhere else (although you will most likely lose the security deposit), but I personally research a lot before I move abroad so I do not have to stress out about various 'what if' scenarios.
Do not be afraid to ask for more pictures
Sometimes, landlords will publish the pictures that show the best features of the room or flat, and these pictures can be horribly misleading. If you are not booking the room with an agency, ask the landlord to, for example, write your name on a piece of paper, put it on the floor and take a picture of it. This way, you will see how the room looks like in real life.
If you are booking the place via an agency, the agency employees usually verify that the place is as good as advertised. One of the agencies I was looking for places to stay through, had a pretty cool way of verifying the places - their employees would go to the place, and take a picture with them, holding a specific sign, in the rooms and common areas. This way, you can be sure that you are really getting what you are seeing on the pictures.
Ask the landlord to speak to previous tenants
If the landlord says no to this request, this could be a potential red flag. If the flat is in an okay condition, he or she should not say no to that request. This way, you can also meet your future flatmates, if they will still be there when you arrive.
I was extremely lucky before my first move abroad to Lisbon - the landlord offered me e-mails of the current tenants, because he said he wants me to feel as comfortable as possible before arriving, and suggested to contact them and make some new friends before getting there. It worked - I was much less stressed out than I would be if I knew nobody before moving to a new country.
Do not pay the rent in advance, unless you are booking via an agency
Like I already mentioned, and you probably know that too, internet is full of scammers who are looking to get your money. If you are not booking your flat with an agency or with reliable platforms such as Erasmusu, do not send any money in advance. In most cases, the room you reserve, will be available when you arrive. I only heard one horror story where a girl arrived at her new Erasmus city and the room she reserved, was occupied. The landlord did not even offer to help her with finding new accommodation, and she stayed with us for a week until she found a new flat.
Bonus tip: how to avoid agency fees
Booking your room or flat with an agency definitely has its perks, but it also has one major downside - they will charge you a fee for their 'assistance'. Agency fees are different from one agency to another, the most common agency fee amount in Barcelona was fifty Euros. This might seem like a lot of money, but it definitely is worth it, just for your own peace of mind.
For my first Erasmus experience, me and my roommate did not book the flat with an agency, and to be honest, I was starting to get really nervous a couple of weeks before my arrival because I was afraid that something will be wrong with the room or somebody else got it. Luckily, everything was fine, but for my next Erasmus experience in Barcelona, I decided to book a room with an agency.
Having to pay a deposit is completely normal
A deposit is usually a month's rent worth, meaning that during your first month, you will have to pay the double amount. Some landlords will return the deposit after you move out. Well, they will check the room first to see if there is any damage, because that is what the deposit is for - for covering the potential damage expenses. A more common practice is that (if you were a good tenant, of course) the deposit will just cover your last month's rent.
Make sure your room has a window
Having a window in your room might seem like a totally obvious thing, but believe me, it is not. There are so many rooms being rented to Erasmus students that have no windows. When me and my Erasmus roommate for the first semester in Lisbon were looking for a room, we found so many beautiful flats with breathtaking views, close to everything, and with low rents, only to find out the room does not have a window.
And having a room without a window will not necessarily mean that the rent will be lower. One of my friends found a room with no window for about twenty Euros per month less than a regular room with a window would cost. And guess what, she had to move after less than a month because she could not handle it. And she did not get her security deposit back. Windowless rooms are not the best option.
Are the expenses included in the total price?
Depends on the place. Expenses include gas, hot water, heating and other things. When you will be browsing listings for places, you will come across four different options. The first, and the best option is that the expenses are already included in the price, regardless on how much of water you will use, etc. The second option is that you have to pay a fixed price for expenses every month on the top of rent price. The third, and the worst option is that the price of the expenses will depend on how much you use each month.
Be aware - in colder Erasmus cities, you will need heating in winter, and this can increase the price of expenses for quite a lot. I am so glad we did not have that problem in Portugal, because winter was warm enough that we did not even think of heating. The fourth option is the rarest, and I heard about it from my friend who was an Erasmus student in Turku, Finland. Their expenses were fixed through the year, except in winter months. During winter, they paid as much as they used, and she told me that in January, the expenses cost them almost as much as a month's rent, simply because it was so cold and obviously they had to heat up the flat somehow.
Having to pay your utility expenses separately can cost you quite a lot of money that you could spend elsewhere.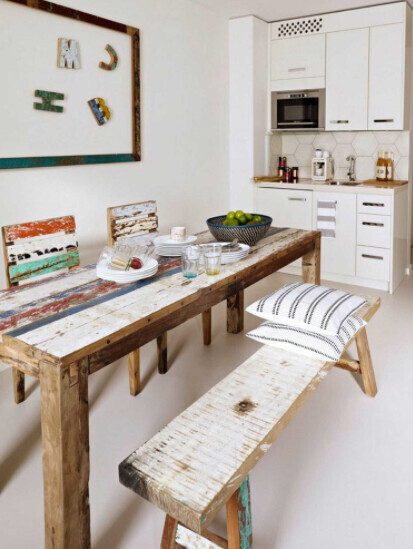 Pay attention to average rent prices in that city
When looking through different listings, you might find flats (or rooms) with prices that seem reasonable to you, but do your research and figure out how much an average monthly rent in the city costs. For example, say you are from Norway, where the average monthly rent is five hundred Euros (I made that number up, I am just trying to show you an example), and you are doing your Erasmus semester in Portugal. You find a room for three hundred Euros a month, which will seem very cheap to you. But an average price for a room in Portugal is two hundred Euros or less, so you would be overpaying for that room.
Try to share a flat with international people
At the beginning, sharing a flat with other Erasmus students from the same country as you might seem like an awesome idea, but in reality, it is not that great. Why? Because of the following reasons:
You will most likely be speaking your mother language all the time, and therefore you will not learn the language of your Erasmus host country.
You will not feel like meeting new people because you will hang out with the people from your home country.
And also, Erasmus students from different countries will not feel like approaching your group, because they will feel like outsiders.
Sharing a flat with other Erasmus students/workers
Most Erasmus students (well, who am I kidding, all of them) like to party. So if you share a flat with Erasmus students, that is a perfect excuse to party every night. Meanwhile, people that have to work the next day, will not appreciate loud house parties every night. So the second option is perfect for you if you like to occasionally party, but you appreciate a good night's sleep.
Single versus shared room
It is nice (and much cheaper! ) to share a room with somebody, but for that, you will have to give up on some privacy. And if you do not really get along with your roommate, you will still have to survive in that small space that is your room. Me and my roommate in the first semester would argue quite a lot towards the end of her stay in Lisbon, and it was incredibly awkward to stay in the same room after one of our arguments. I mean, you can leave the room for a while, but you will have to go back at the end of the day to sleep there.
And last but not least: arranging your arrival details
It is very very important to communicate with the landlord before your arrival. You can ask them to pick you up at the airport (and some of them will charge you more than a taxi would cost for that), which is easy, but most of them will refuse to do so. So make sure you write down the address and their phone number. And also, do not forget about the time difference - you might agree on the wrong time! Because, trust me, waiting for a landlord in front of your new Erasmus flat with three big suitcases to bring you the keys is not fun.
A few words for the end
I hope that, after reading this entry, you will be less nervous about searching for your new Erasmus home. Good luck! Remember, if you want to leave without any worries, run to see what Erasmusu, the page of the Experts in Student Accommodation, has to offer!
---
Photo gallery
---
---
Content available in other languages
Want to have your own Erasmus blog?
If you are experiencing living abroad, you're an avid traveller or want to promote the city where you live... create your own blog and share your adventures!
I want to create my Erasmus blog! →