How has Covid affected the Erasmus Program? Find out what Erasmus will be like in Covid times
This past year has changed our plans a lot, and it turned out that Erasmus and Coronavirus were not compatible at all. However, this 2021 will be different because we will move heaven and earth to make your Erasmus possible!
The big question this year: what will happen with Covid and Erasmus 2021?
COVID-19 has made its way into our lives without prior notice, and this made it impossible to carry out many of the plans that we had in mind. Nevertheless, one year after the start of the pandemic, we are now able to understand and live together as a society in this situation, as far as can be expected.
It is possible that you are in your last year of university, and that for you it is not an option to postpone the Erasmus due to Coronavirus to next year, it may be the only chance you have left to live this amazing international experience. We can understand you; that is why we encourage you to fight for your dream and we want to help to make it happen.
Whether you have applied for the Erasmus Exchange despite Coronovirus or you are thinking about applying for the Erasmus 2021 2022, Erasmusu has gathered all the information that you may need together for you to not go blind before taking the big step.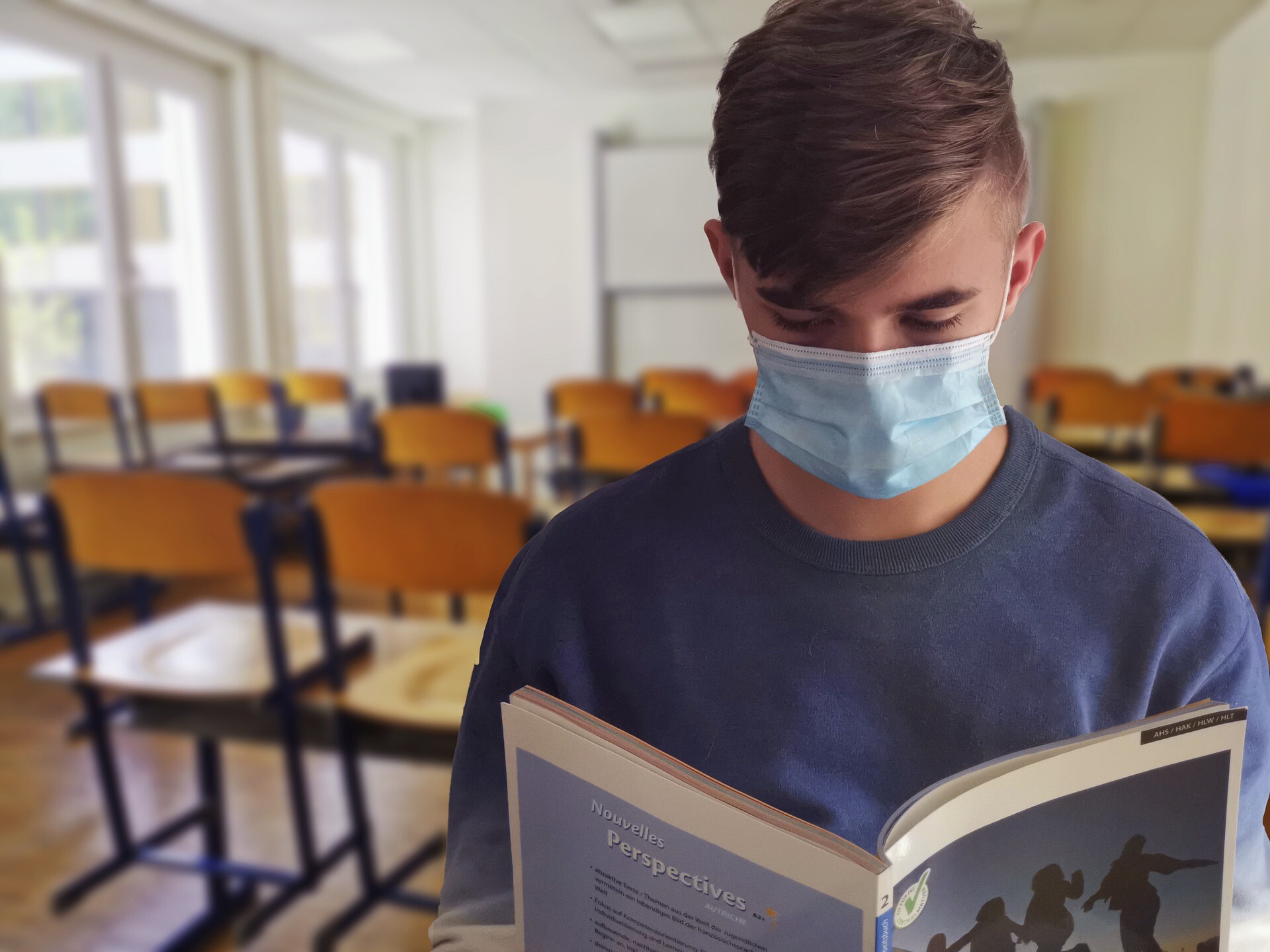 What will happen with the scholarships affected by Covid?
Facing the unexpected pandemic that shook our lives last February 2020, many university students who had planned to travel to their new destinations during the second semester had to go back home ahead of schedule.
Even though in summer the situation seemed it had improved, many students were forced to have their plans for Erasmus 2020/21 canceled , because of the second wave and the uncertain situation for the universities as they did not know how to address the situation.
Nonetheless, if we learned anything during this time, it is that we have to know how to adapt and reinvent ourselves in the face of adversity, because there will not be any storm that will blow out the spirit and the flame of an Eramus!
Is it crazy to plan my Erasmus 2021/22?
Previously, I would have told you that it would have been crazy if you went blindly, but thanks to SEPIE, to Ministerio de Educación Erasmus+, and to the constant updates on platforms of all universities worldwide, we can keep up updated with all that it is happening related to Coronavirus and Erasmus 2021.
Currently, if the health situation allows it, most of the Erasmus destinations have approved a mixed study modality, that consists of lessons being taught both in-person and online, in order to avoid crowds in the institutions. Each case would have to be analysed individually, and it all depends on the progress of the situation from now on, but we can not sit back and do nothing; we have to try everything!
Every student should live the Erasmus experience, because you will gain both knowledge and values. It will be an experience that will stay with you forever, or at least that is what Martha Rojas says "Once Erasmus, Always Erasmus!".
The latest Erasmus's news: Coronavirus and Erasmus, a big dilemma for students
Nowadays, considering both the country restrictions and the security measures about working from home and home schooling, it is important to keep well informed about the places where it is allowed to go for Erasmus.
There are many headlines saying "Online Erasmus due to Coronavirus", and it is true that many institutions and universities have chosen to do the 2020/2021 academic year online, or if not they will go, to a greater extent, for the blended modality. This will affect the same way to every student, whether you are on Erasmus or you are in your city.
Please note that the Erasmus, whether it is in person, blended, or with the online modality, it will still give you the opportunity to study one year abroad, which it will make your CV look more attractive. So, if you are hesitating to apply for the Erasmus internship or leave it for next year, just think that you can not control what will happen tomorrow, only what you can do now!
There are still so many processes to be defined, and many decisions to be taken at the hands of the respective programs. Although, due to the stir caused by the funding denial of the online modality on account of the cost variation, it is being considered the funding of the blended modality programs.
Opportunities are there to take advantage of, so let's start by catching up on the different Erasmus destinations state that most of the students are given or they apply for and let's clarify some doubts that might be on your mind.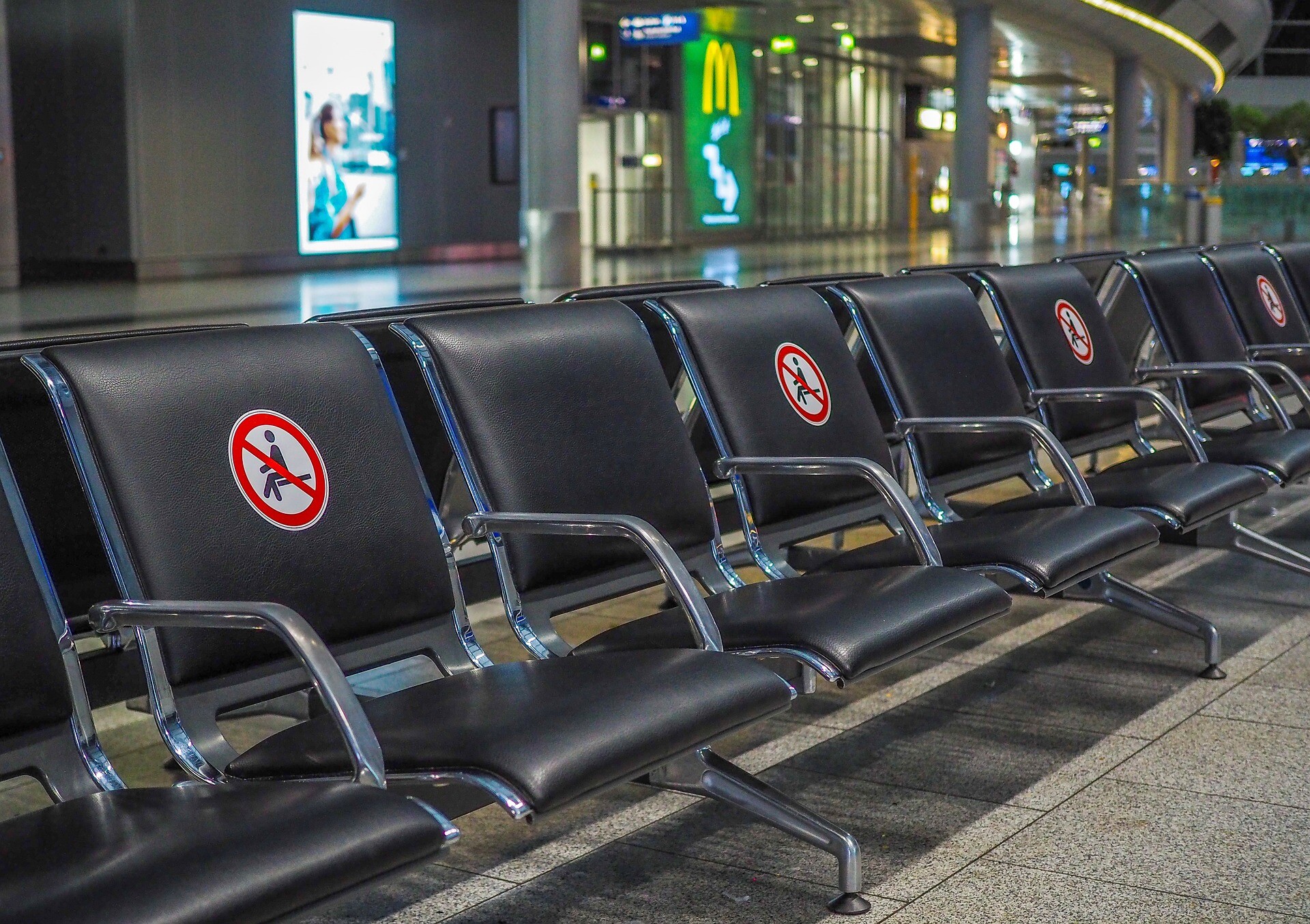 Current situation of Erasmus Italy Covid
Italy is one of the most acclaimed destinations among Erasmus students, especially among Spanish students. The appetisers, wines, and its cheerful inhabitants make Italy an enviable country.
At the present time, you must sign the self-declaration form justifying your entry into the Italian territory and have had an antigen test 48 hours before your trip. Depending on whether you are going to travel to a Red Zone, Orange Zone or Yellow Zone, restrictions may vary.
If you are looking for accommodation in Bologna, keep in mind that at the moment, it is a Yellow Zone, so you will be able to walk around the city and visit the places that you like the most from 5 am to 10 pm. You have the whole day! And if you prefer the capital, Rome, you can look for accommodation in Rome.
Surely, you will be united with the rest of the students who are on Erasmus Bologna during Covid times or that will live with you the Erasmus Coronavirus Sapienza, it is an exceptional situation in the end.
Have in mind that these restrictions may vary from one week to the next, so, it may be good to pay attention to the news!
Current situation of Erasmus Poland Covid
If you are planning to be part of the Erasmus Poland Covid student group, keep in mind that they ask for quarantine the moment you arrive, that is one of the measures that the country has established. It will not be that big deal, in the end, what do a few days mean in comparison to the months you have left to live there? Looking on the bright side, you will get to know better your flatmates! But don't be afraid, if you can prove a negative test result from a PCR test or present proof of having been vaccinated for COVID-19, you will be able to avoid the quarantine.
If it happens that you have not found your accommodation in Krakow yet, then it is your lucky day! Because in Erasmusu we have the best to offer! Take advantage of the situation improving in Poland to book your accommodation and make sure that you spend an incredible Erasmus time in a wonderful city like Krakow.
Current situation of Erasmus Spain Covid
As it is happening in the rest of the countries, Spain also has its own restrictions depending on the community in which you are. Firstly, check the steps to follow in order to enter the country; for example, those passengers who arrive by boat or by plane, they must fill out the FCS Form, the new Health Control Form. Once it has been submitted, you will get a QR code with which you can travel from the airport.
If you are interested in knowing what it is new about Erasmus Barcelona Covid, then you should know that you can enjoy the terrace of the bars until 5 pm, the perfect time to enjoy the good weather in the Catalan capital. Don't miss your accommodation in Barcelona and pack your suitcases!
However, if you are a South lover and you want to know about the latest restrictions put into place regarding Erasmus Granada Covid, then you should know that social meetings limit have been extended, and at the moment, bars are open until 9:30 pm. Take advantage of this and start looking for your accommodation in Granada.
Finally, the latest news about Erasmus Valencia Covid and Erasmus Madrid Covid show that the De-Escalation of Restrictions has started, the same way as in the rest of Spain. Find your accommodation in Madrid and apply for Erasmus UCM Covid, you will not regret it!
Current situation of Erasmus France Covid
You can stop looking because we have gathered all that you need to know about Erasmus Paris Coronavirus, so please, pay attention! At the moment, you only need a negative PCR test result based on a sample collected no more than 72 hours before the trip, and also the documents that you would normally need.
Once you have installed yourself in your accommodation in Paris or in any other beautiful French city, you should know that up until now, there is curfew time from 6 pm. That is the reason why the students are waking up extremely early in order to make the most of it from their time in the capital of fashion.
These mesures may vary as the situation progresses at a national level, so we recommend being with it in the changes that Government may announce regarding the restrictions.
Current situation of Erasmus Germany Covid
In case you are thinking of staying in Berlin or in any other German city, you should know that in order to enter Germany, you must complete a Digital Entry Registration and also present a negative COVID-19 test result or a medical certificate stating that you have a negative result if and when you come from a risk country. In case you come from a risk area, as would the case of Spain for example, you will have to be in quarantine for a certain time.
Everyday life in Germany is more limited as the restrictions from the Government are way more strict in comparison with other countries. However, after having spent many months with all the shops closed and mobility restrictions, they plan to start a De-escalation from restrictions in phases from now on. The situation is promising!
Current situation of Erasmus Portugal Covid
If you already have set your eyes on any accommodation in Coimbra or on any accommodation in Oporto, we recommend you to not wait longer and make the reservation. Please stop worrying about the news of Erasmus Oporto Covid, we will summarize them for you. At the present moment, there are no border restrictions with Portugal, although you will have to wait for going out for a drink. In Portugal, there is still set the state of alarm and people are in lockdown, except for some exceptions. Nevertheless, during March they will consider new measures and it is expected that the situation will get steady after the third wave.
Please don't be afraid! Because there are so many plans to do whenever it is possible to go out as going for walks, outdoor exercise... What you think about visiting the best views in Porto? You have an endless number of options, so stay at home will not be an option!
Current situation of Erasmus United Kingdom Covid
If you are thinking about going for Erasmus in London along with the Covid, surely the virus will be the least of your worries. Brexit has put all upside down, and from now on, England is no longer part of Europe, neither is Erasmus.
But don't worry, because this will only affect students from the UK, and if it happens that you are part of that group, they have already implemented a mobility program that will replace Erasmus+: the Turing Scheme, the new exchange program. We know that there is not much information about it, that is why we have gathered everything you need to know about this new program.
Once you have made the decision of taking part in it, you only need to sort out where to live, which is no mean feat! In Erasmusu, you will be able to find all kind of accommodation wherever you go, from accommodation in London to accommodation in Leeds. Whatever your destination is, we will help you to find your ideal home.
Erasmus Programme: other destinations for your Erasmus
And this Erasmus list could be endless. We have still some outstanding issues as it can be Erasmus Canada Coronavirus, or Erasmus Sweden Coronavirus, but doubts can be resolved by visiting each of the institution's platforms or the Government ones to know which restrictions are set in these countries.
Some tips you may find useful to face Covid during the Erasmus
It is good to take care of both health and money. So here you have a list with some tips that will be useful when taking part in Erasmus Mobility while Covid is still hanging around:
Make sure you hire a travel insurance. In this way, whether your flight is canceled due to the situation getting worse or you change your mind about going, you can return or postpone your ticket, and not lose your money.
Look for your accommodation in safe websites. Given the circumstances, it is important that you have the chance to cancel in case something happens. In Erasmusu, you can find both flats to share and complete apartments, it is a matter of searching!
Check constantly the restrictions in your destination country. The situation is often changing, either to impose new restrictions or to lift them. We recommend paying attention to the changes made, and in this way, you can enjoy your stay in your new Erasmus destination.
Avoid crowded parties this year, maybe for next year. There are so many different ways of having fun and there are thousands of fun games to play at home with friends. You will not get bored!
Be wild and explore the nature. If we have learned something this past year, it is that sometimes we need to disconnect from partying that much and connect more with Mother Nature. There are thousands of places to get away to and breathe the fresh air that we long for nowadays.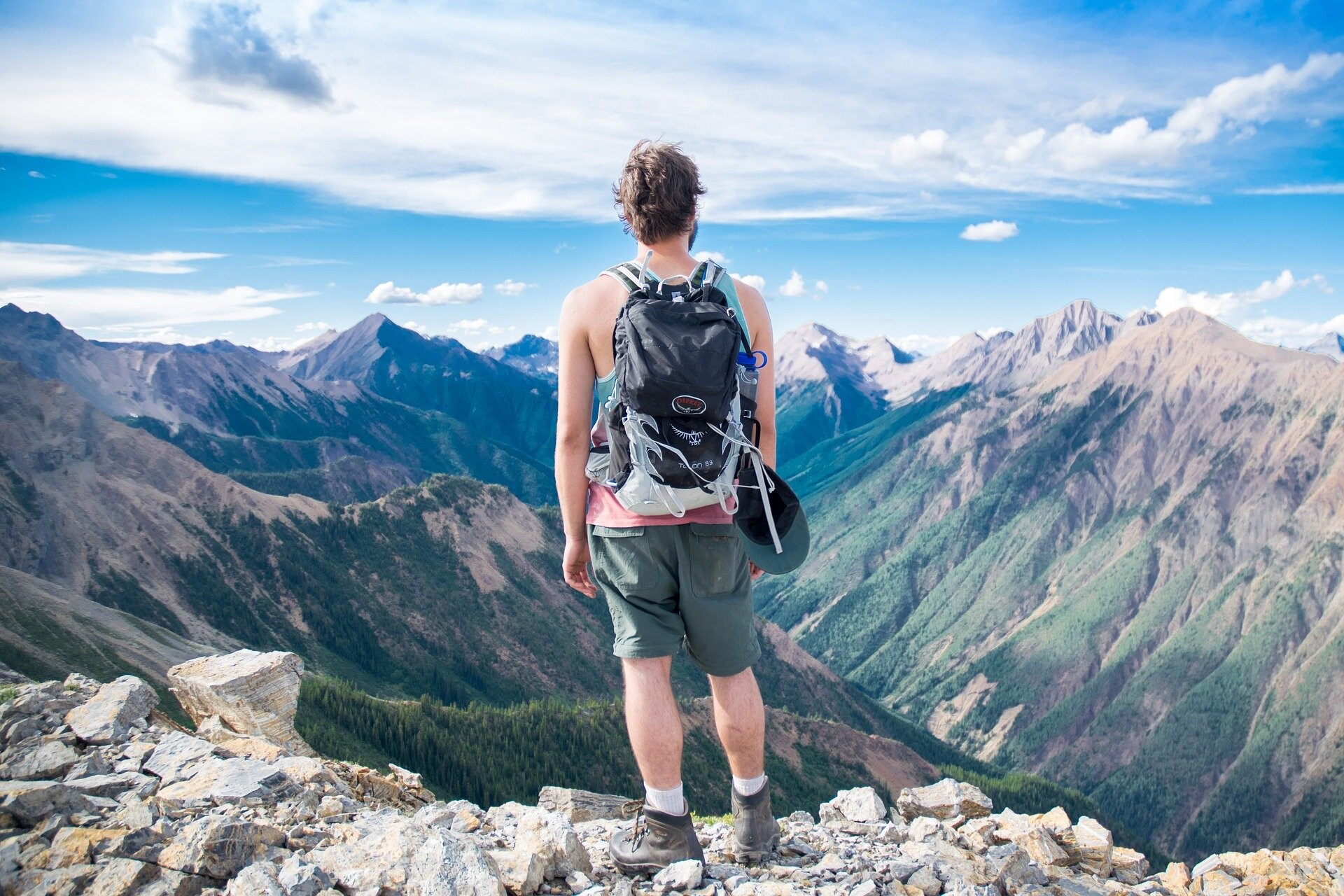 Don't let anything stop you and live your Erasmus during Covid times
As long as the situation does not get stabilized, there are still some issues that are not entirely clear. There is something going on for sure and whether it is Erasmus Budapest or Erasmus Rotterdam, Covid-19 will be there, and you have to prevent from catching it. We may sound now like your parents, but we need to remind you that you can still live the Erasmus experience the same way, but being responsible, so please, be careful! We all know that a normal party can turn into an Erasmus covid test party; and it is painful, so you better don't try.
Erasmus and COVID-19 should not fight a duel, they can coexist. It has arrived that moment to show yourself how much you want to live this experience and stop hesitating. Go and get your dream, go and live your Erasmus!
---
Photo gallery
---
---
Want to have your own Erasmus blog?
If you are experiencing living abroad, you're an avid traveller or want to promote the city where you live... create your own blog and share your adventures!
I want to create my Erasmus blog! →