Erasmus Without Paper: no more paper forms to apply for Erasmus!
There are already 4,000 institutions joining the Erasmus Without Paper initiative, which aims to put an end to paper-based applications for Erasmus. This digitisation of Erasmus will be a major step forward in terms of management for the institutions and a great relief for their students.
Thanks to the Erasmus+ mobile app and the Erasmus Without Paper (EWP) project, no more stress and no more going from office to office, sending documents day in and day out. Now, thanks to the European Commission's initiative, which more and more universities and institutions are joining, you will be able to manage your Erasmus from start to finish from your mobile phone.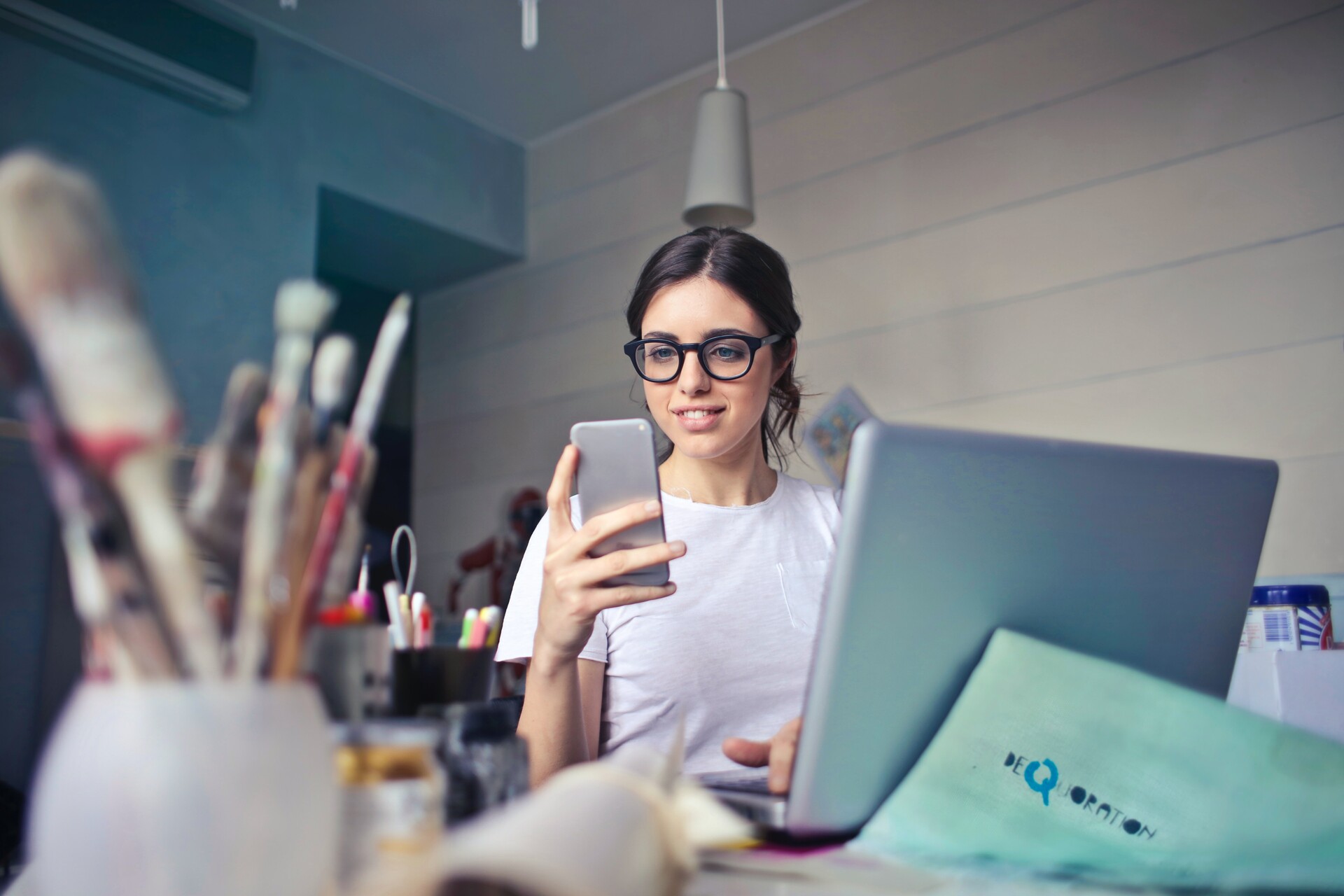 What is the Erasmus Without Paper initiative?
This project is part of the European Student Card initiative, which has as its ultimate goal the creation of a European Education Area by 2025. This idea was born with the aim of giving all students in the European Union access to higher education and providing a virtual environment where they can succeed regardless of the barriers that stand in the way.
This idea has been around in the EU for years, but it is only now, as the education system and employment opportunities have been threatened by COVID-19, that they have decided to go all in to take it forward.
The Erasmus Without Paper or EWP aims that, thanks to the digitisation of the application process, you can constantly follow the process of your application and submit everything you need through an app. From start to finish, you will be able to apply for your Erasmus place through the app, submit all the required documents, and even sign your Learning Agreement, with the validation of the subjects you will have to take at your new host university.
What are the advantages of Erasmus Without Paper?
In addition to the mental health benefits, we can highlight three main advantages:
Administrative procedures will be simplified and will be all done through the Erasmus+ application. All documents will be stored and managed through the Erasmus Without Paper Network. It will be up to the institutions themselves to connect their systems to this network; in case this is not possible or in case your institution has not yet joined the initiative, you can access the EWP Dashboard, an EWP platform that will facilitate the process by following their instructions.
You will be able to identify yourself as a European student through MyAcademicID and have access to exclusive discounts and benefits. What does this mean? By registering in the Erasmus+ application as an Erasmus student, you will have access to a lot of discounts and advantages associated to your profile, all from the same platform.
You will get your European Student Card (physical or virtual). Thanks to the system implemented by this initiative, you will be able to convert your ordinary student card into a European Student Card (ESC), with which all institutions will be able to recognise you as part of the European Education Area project, facilitating all kinds of procedures.
Is the new Erasmus Without Paper procedure already available?
Of course it is! Institutions such as the University of Malaga, the University of Valencia, the University of Porto or the University of Ghent have already joined this movement. In total, more than 4,000 institutions have already joined it, and there are more and more of them that are committed to end the classic paper-based system and advocate for a greener and safer system for all.
No more paper documents or impossible deadlines, the digital era is here!
---
Photo gallery

---
---
Content available in other languages
Want to have your own Erasmus blog?
If you are experiencing living abroad, you're an avid traveller or want to promote the city where you live... create your own blog and share your adventures!
I want to create my Erasmus blog! →