An email that changed my life
An email that changed my life
Hi guys! It's been a while indeed that I haven't posted anything, but as you may assume this is not live (even though I would like it to be and kind of heading towards it to become). I had my exams time here so that's why I didn't contributed to my previous writing. This is also to tell you that Erasmus students also do have to study in the end, this is not about just having fun and travelling around. But, let's get back to the topic of interest which is an email of acceptance.
My Gosh, this is the moment when you really feel nothing (at least I felt like that). I think I was shocked and so surprised that I couldn't feel happiness and joy first few days, until I become aware of what happened.
It was Friday, May 1st 2015, I was spending an afternoon with my family, enjoying some barbeque and nice weather, trying to inhale Sun as much as possible since those days were somehow grey and unpleasant. We got home quite late, it was dark outside actually and I felt so tired and exhausted, I believe because of the sun and fresh air. I just wanted to take a shower and go to bed immediately. Nevertheless, something triggered me to open my email first, truly without specific reason. I was expecting some online books to be sent to me, but nothing special, though. I opened my email and there it was - the email from Selection board of an Erasmus Commission. I think my eyes were like Tom's in the Tom & Jerry cartoon, huge like bulbs and with pupils about to explode. The subject of the email was just Selection results so I couldn't get an insight immediately, whether the results are positive or no. I clicked and tried to find that keyword among many sentences written there, however I failed. I was so tense that I couldn't see what was obvious. I slapped myself, I really did, inhaled deeply (at least that is what I remember, but I think I cannot remember everything so clearly since the excitement was at the level of maximum) and finally concentrated on reading the whole email. Of course, it started with the classical sentence "On behalf of … we are pleased to inform and congratulate you on your successful application to our International Master of Science in Cartography…" My Gosh, holy everything, this is real thing. It's happening, it really does. I can't believe it, no way. It's impossible. Like really?
Ok, I will stop here. It happened almost two years from now and I believe that we all have different reaction to a good news. This and much more was mine, you will have yours but what is sure is that it's a great thing, it's awesome and it's once in a lifetime. It will take you few days, for sure, to get yourself together and accept the fact that you're being accepted and honored to one of these prestige programs, however keep in mind that there is plenty more to be done after you receive this email.
Dealing with the administration office
What is almost hundred percent sure is that you will need to send them some additional documents, or to correct some which you have already sent, or do whatever the admission office asks you to do. Try to be on time with this demands and requests, since they might get really annoyed if you're not. However, this is nothing related with your future course, it's just an administration office of the whole university which has thousands and thousands student emails and requests per day, so it's not totally strange and unduly that they become a bit impatient from time to time. But, as I already said, this really depends on you, quality of your application, your response time and good understanding. It may go also without any additional demands nor requests, trust me.
So, now you're almost enrolled to your desired course. You will get that notification per email, after whole process comes to an end and you might also get your student card even before you leave your home country, but that is less likely to happen during first semester, however it might. It would be good though, since it would save you some money when it comes to booking your ticket, and dealing with the public transportation of the city where you're travelling. Even if you don't get it, I will share a few useful hints here with you on how you can find very affordable ways of travelling to your destination country, but let me first get back to some few things that are left to be done before you leave your country.
Medical check
Do the medical check, general one of your whole body, before you leave. Trust me, it might save you some troubles and a lots of money. You might think, I will have insurance, why would I carry about this? This is true, however, if you have any medical issue or situation which happened before you came to some country, the insurance doesn't cover the treatment. The thing is that most of these student insurance houses cover only basics that you need to have and that can be as a first assistance until you get back to your home country and go to doctor. That is why I will advise you to visit a dentist, eye doctor if you wear glasses, gynecologist if you're a woman and so on, you get the point. What would go together with this topic is the drugs as well. It would be good to bring with you some basic pills, like painkillers, with you. Of course, try to have prescription for everything you bring (it's just better to have it than not to). It will save you an effort and time of going to the foreign pharmacy for the first time, experiencing the challenge of explaining what do you need on foreign language, together with all symptoms you might experience at the moment.
Packing
Ok, enough with the medical stuff and issues, hopefully you won't be needing it during the whole master period. Let's go further and that is packing. Oh my God, this can be so challenging and exhausting at the same time. If you're a man, I believe you will laugh to this topic but if you're a woman you will understand me. How to put your whole room into one or two suitcases? Is that possible anyhow? Trust me, it is. You just need to filter what you really need and what not. This is at the same time great chance to get rid of some old or never worn wardrobe. At least, this was happened to me. I didn't even realized how much clothes do I have and that almost one third is something that I've never put on me, nor will I. I pretty much organized my closet after this packing, which made my life easier afterwards. But, let's see what do you really need and what is totally unnecessary even if you don't think so at the moment. What I would advise you is to bring few stuff according to all weathering conditions. At the time you travel it's usually September and it should be still warm and nice, but you never know what might happen on a way so be prepared. Also, bring some comfortable shoes like sneakers or whatever else you feel comfortable in since you're going to be walking a lot first few days before you get used to the city and environment. Don't take all nice and fancy things that you have in your closet, they will become past and ugly at the moment you walk down the shopping area and see all these great new arrivals. You will just start buying more and more and in some point you will double of what you had brought. It's good to keep something at home, after all you're surely going to be visiting your family and friends in a meanwhile so travelling with less stuff during these visits might be very pleasant and cozy. So, keep in mind and bring only essentials. Trust me, even that will be too much. But, what else I would advise you is to have all your stuff in one, maximum two suitcases. I had this big luggage, but it was really convenient to carry it around since I had my hands free and it's not that heavy when you just pull it. This means, invest in a good coffer, you are going to be needing it. As an Erasmus student you will move at least three times, perhaps even more.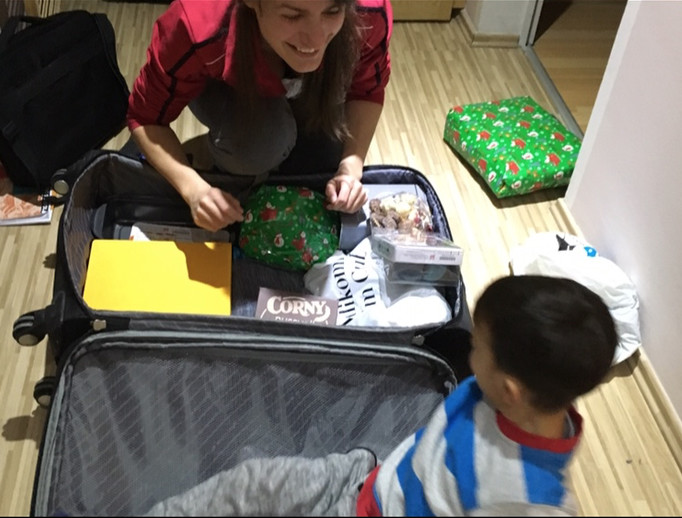 Booking your tickets

Source
The next what is important is to book your trip on time. Don't wait last moment because you're going to be charged way more for the same conditions, especially if you're travelling overseas. I believe that most of you know this, so I will skip this advices and just let you know that depending on from where do you travel and to where, you can even use some local transportation needs which might be very cheap and friendly. This is for example FlixBus, so called green European bus transport where you can book tickets starting from five euros. It' also possible to cancel your trip just fifteen minutes prior to your scheduled departure. In that case you will get the voucher with the paid amount which you can use afterwards for some other trip. Also, very recent is a new bus line, called Hallö, very affordable and cozy, but with no so many destinations as FlixBus. Still, it's good to have it at least as a reserve. Aside of the buses, which you can use if you're already close to your destination country or even within it, there are also trains and share rides which you can try. Of course, you know that my destination country was Germany and that I already lived on European continent so these advices apply to people with the similar situation. Me personally, I wouldn't advice shared rides since you have a lot of stuff when you travel for the first time, and usually nobody will take you with all that luggage, but it can be useful in some other cases. On contrary, trains are very good choice. I really like trains. You can walk around, you have room for your legs, they are quite fast (I'm talking about Deutsche bahn here) and if you book on time they are also pretty much affordable. And from the experience of my friends which came from some distant countries like United States, China and so on, it would be good to check some web sites like CheapoAir, Expedia, Opodo, SkyScanner and even some low cost one (in case they operate long distances). My point is, get ready on time and do the booking or flexible booking in due time and you will save some extra money for upcoming events with your future classmates.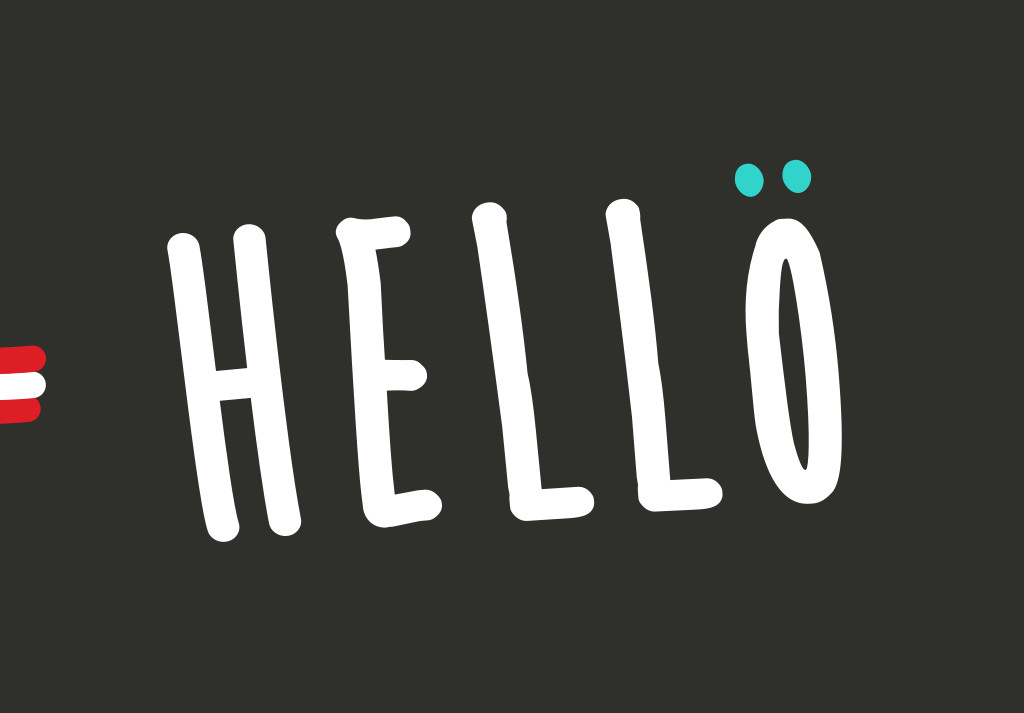 Source

Source
Looking for accommodation
Last, but not least is accommodation finding. This can go quite smoothly, but it can be pain in the ass as well, depending on where are you going. If it's a bigger city, it's going to be harder and more expensive, if it's smaller one you won't have much choice but at least the prices will be more acceptable. Me personally, I had a hard time going through this first accommodation search with a city like Munich and trust me when I say, it's the worst when it comes to that. I still cannot decide what is more annoying, the fact that the prices are so ridiculously high or that there is no options and that you have to accept whatever it's being offered at some point. You might ask me about the dorm situation. Well, it is possible and good to apply but when it comes to Munich you won't surely get it first semester. You will be on the waiting list sometimes longer than your master course lasts. But, it's still good to try and you can find many information when it comes to the Munich dormitory services on this website studentenwerk-muenchen.
The web page can be displayed in both German and English. So depending on your language skills, deep dive and try to find something for yourself. The other option is so called WG-Gesucht, open service for finding a room or even an apartment in the whole Germany. It's very good since the renters are mostly also students who are subletting their rooms for a shorter period, like semester or less, so it's very convenient since you, as an Erasmus student, are going to spend only one semester in every city, not more. That is what make issues in this process of renting very often. The fact that you're looking for an accommodation for only six or less months, the less chance you have to get it. Try with this one WG-Gesucht. I really believe you're going to be successful, at least I was every time so far. There are also many local websites, like Roomster in Munich, or facebook pages where you can give it a shot but be careful at frauds. This is very common not only in Munich, but everywhere, so whenever you see very good opportunity but quite cheap and with the great location within the city center you can assume that something is wrong here. Usually, those would be the people who would ask you to pay some deposit on some imaginary bank account since they are currently abroad and they cannot meet with you in person, but they will send you the keys of the apartment immediately after you put the money on their account. The key is usually sent by mail within just few days after the payment happens and the apartment is so cheap and affordable because it's a heritage of their gran, gran parents and they don't live there but they want somebody to take care of it and so on. The story might get pretty convincing so please, take care otherwise you'll lose your money and dignity.
Ok, this was very long post, with so much words and without many pictures and perhaps interesting content of student life. I've thought that some of these things might be of interest for you, as a future Erasmus student so I hope they will indeed and that you won't mind so much text and brainwashing, as some of you might think. Next story is happening in Munich. I'm going to share some of my first impressions about the city, about the university, people that I met, future program and much more. So, stay tuned and see you very soon again with some more interesting and hopefully useful stories.
Cheers!
---
Photo gallery
---
---
Content available in other languages
Want to have your own Erasmus blog?
If you are experiencing living abroad, you're an avid traveller or want to promote the city where you live... create your own blog and share your adventures!
I want to create my Erasmus blog! →