The importance of writing an eye-catching curriculum vitae
When applying for a job in any company, your CV will be the first step that will decide whether or not they keep you in mind, so it's vitally important you make sure you submit a proper CV. Would you like to know what to keep in mind to write a strong CV?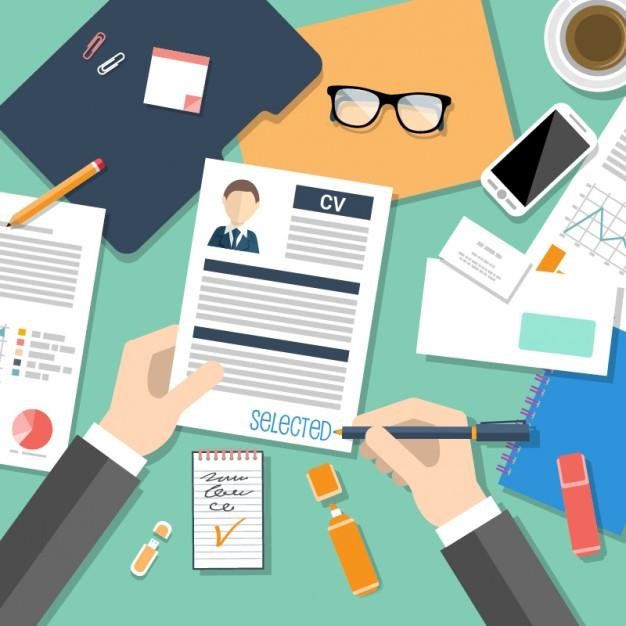 We know it's not always easy to write a clear and impressive curriculum, one that's visually attractive but at the same time summarises your skills and aptitudes in a concise and clear way. In fact, the most common mistake is writing never-ending lists of previous work experiences, using formats that aren't appropriate or are outdated and, above all, leaving out basic information in favour of generic descriptions.
To avoid making these common mistakes, there's a really useful European format called Europass that helps you create a template with information you should include, although it doesn't necessarily have to be a conventional Europass curriculum vitae; without a doubt, opting for a simplified, clear and neatly arranged curriculum will be much better than an abstract and confusing one.
Which curriculum vitae format should I choose?
The time has come to find out how to write a CV, basic questions often arise, like which format to use to best describe your work experience and introduce yourself.
Firstly, keep in mind that it's very important to put order and clarity to large and tedious descriptions. For this reason, it's more useful to opt for outlined CV models, where the information that you want to share is visually well organised and ordered.
There are different ways to organise your CV: chronologically, thematically or a combination of both. Each type of CV emphasises or stresses different study or work aspects of the candidate, therefore, you should choose based on what your strong point is.
Functional or thematic curriculum vitae
For example, if you're young and have no experience, rather than highlighting the scarcity of your experience, focus on demonstrating your potential and skills. In other words, focus on your strengths, your knowledge, your studies, any travels and languages, etc. Demonstrate to the employer that you're capable and stress what makes you special above others, speak about your hobbies and personal interests, that's how you'll capture their attention.
Chronological Curriculum vitae
If you've been in work for a period of time and have experienced a progression in your professional career, it's important to stress it. Therefore, the best option would be a chronological solution, where you can demonstrate your professional journey, leaving the personal side to the side. All this work experience will show what you're capable of and will put your value in high regard as a potential employee.
Mixed or Combined Curriculum vitae
Like the name clearly indicates, the mixed/combined CV unites the concepts of a functional CV and a chronological CV giving place to a CV model that highlights objectives, results and competencies, as well as the promotion and development of professional careers.
Another example of a very common CV, thanks to the schematic nature required, is the European CV format.
What is the European curriculum or Europass curriculum vitae?
The European curriculum vitae is a common standard format of CV that the European Union proposed to ease the job search of workers in different countries in Europe.
The Europass CV allows users to present their qualifications, abilities and competencies in a systematic and chronological way. These CV models include information regarding personal details, level of study, academic background, as well as work experience, linguistic abilities and other additional abilities.
The objective of Europass is to establish a common European model to ease the movement of workers throughout Europe, presenting the experience and competencies and qualifications in a simple, ordered and easily understandable way in all the countries within the European Union.
Do you already have an idea which curriculum vitae would best highlight your qualities? Write your CV with care and commitment and you'll be sure to make an impact in whatever selection process to which you apply. Good luck!
---
Photo gallery

---
---
Content available in other languages
Want to have your own Erasmus blog?
If you are experiencing living abroad, you're an avid traveller or want to promote the city where you live... create your own blog and share your adventures!
I want to create my Erasmus blog! →