Erasmusu Education, the ultimate platform for language courses to study abroad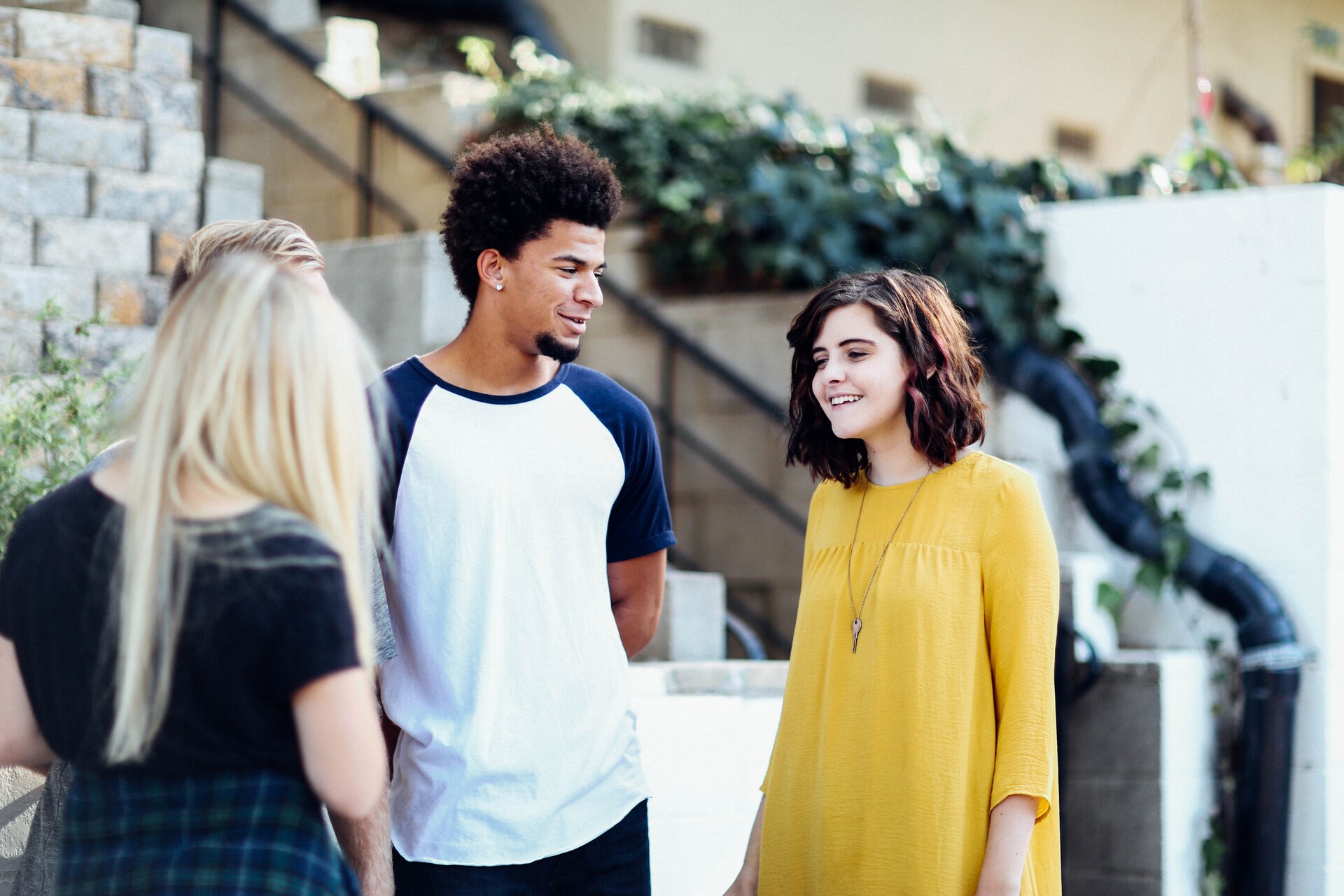 In an increasingly globalised world, taking a language course abroad opens doors to endless possibilities and can be key to making the most of your Erasmus grant or any other international study programme.
Imagine being able to find and book your language course abroad from your phone or computer, including all the services you need and at the best price. Today, we want to present Erasmusu Education, our language course platform where you can easily search and book your course place on our website, and learn in the best language schools in Europe. With more than 450 courses offered in more than 50 cities in 12 different countries, you will be able to find the ideal course that best suits you. But let's take it one step at a time...
Why study abroad with a language course?
Studying languages close to you or even online may be convenient, but it cannot compare to being fully immersed in a language and being able to put your knowledge into practice in your everyday life.
Learning a language takes time and dedication. However, by studying abroad and rubbing shoulders with native speakers, you can improve your level and gain fluency in a matter of weeks, or should we say, a matter of days! Going on a language course abroad can be the best way to prepare for your Erasmus adventure, so you'll be able to get the most out of your stay in another country. And even if you're already on Erasmus or studying abroad, what better option than to take advantage of the fact that you're abroad to improve your language skills with a course there? It's the perfect time to do it!
You'll improve your pronunciation and boost your confidence in the language much more effectively by studying abroad than you would at home. There's no doubt that travelling to a country you don't know to learn a language you haven't mastered is a challenge, but it certainly pays off.
Enjoy learning languages and studying abroad with Erasmusu Education
Erasmusu's goal has always been to help students from all over the world, offering support and services to students in mobility in order to create a close-knit community, a family, no matter where you are.
That's why, after a year of hard work, we are glad to launch Erasmusu Education! The new course platform for students where you can easily search and book your place on our website for the best language schools in Europe. Erasmusu Education is born with more than 450 courses offered in more than 50 cities in 12 different countries, and soon we will be adding many more options: more languages, more countries, more cities... and also other types of courses, such as master's degrees, specialisation courses, postgraduate courses, degrees, professional training and much more.
Advantages of studying a language course abroad with Erasmusu Education
Besides the advantages of studying a language course with study abroad programs, Erasmusu Education guarantees you the best experience and that the whole process is easy, fast and safe. These are our advantages:
Best price guaranteed
If you are looking for the cheapest places to study abroad, at Erasmusu you will have access to language courses at unbeatable prices. From Erasmusu, we have taken care of getting the best prices for you, and all thanks to being the largest community of students in mobility in Europe. Don't miss out on our exclusive offers and packs to enjoy all the advantages of studying abroad without breaking your piggybank.
Free service with no extra costs
We help you find the course that best suits your needs... at no cost! Tell us what your objective is and what availability you have and we'll help you find your ideal course - we want you to get the most out of your experience!
Accommodation included (if needed)
Thanks to the different accommodation options offered by the language schools, you can choose a course with accommodation included and leave your worries behind. For a true language immersion, you can choose to stay with a local host family in your chosen destination. If you prefer to have your own space, a student residence or a shared flat is always a good option. Look for schools that offer courses with accommodation included and enjoy the experience! And of course, if you're already on Erasmus or already have accommodation, you can just book your course!
Best destinations to study languages
Discover the best destinations to study abroad and start your new adventure in the most popular cities in Europe. If you are on an Erasmus or any mobility programme, take advantage of this opportunity to complement your studies with a language course in your destination city. In addition, we'll give you a free welcome pack with all the information you need about your destination!
Quality schools
Thanks to our exhaustive school selection process, we guarantee that the language courses and destinations we offer are of the highest quality.
Personalised courses
Choose from a wide range of courses offered by our schools, from morning courses, afternoon courses, intensive courses, business courses... Everything you can imagine and much more! And when choosing your course, you can be guided by the duration, the number of lessons per week, and the amount of extras you want to add!
Free personalised assistance
Are you looking for intensive language courses, or would you prefer to take advantage of your holidays and look for a summer study abroad program? We'll help you find the perfect course for you! Don't be left with any doubts, our team will be there to help you.
Don't wait any longer! Book your course in your next destination and discover how far you can go learning new languages abroad. Travel with everything taken care of and book your course at the best price with Erasmusu Education!
---
Photo gallery

---
---
Content available in other languages
Want to have your own Erasmus blog?
If you are experiencing living abroad, you're an avid traveller or want to promote the city where you live... create your own blog and share your adventures!
I want to create my Erasmus blog! →