The ultimate guide to Amsterdam
Hi everyone! I hope you're all doing well. It's been a while since I was last blogging on a regular basis, but I promise that I've now returned for good! As I was looking back over my most recent posts, I realised that it's actually been a month since I wrote about anything other than my solo trip to Turkey! I've still got plenty more to tell you about this whole experience, but I've decided to put that on hold for a bit, and update you on what I've been up to since I got back.
For the most part, I've been stuck in my bedroom, completing all my Year Abroad assignments. (In true Madeline style, I left these all to the last minute. ) However, last Wednesday, I was back on a plane again, and jetting off to Amsterdam to meet my mother for her birthday celebrations! It was my third time in the city, so I really felt that I knew my way around the place, and thought it would only be right to share my expertise, by bringing you all an 'ultimate guide to Amsterdam'! Read on to discover everything from the best hostel in Holland's charming capital, to the most unmissable sights!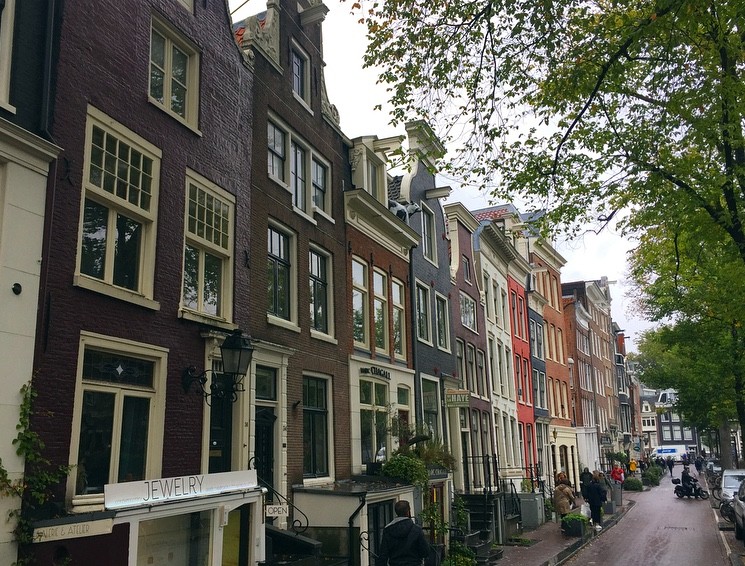 When to go
Amsterdam is the sort of city that will captivate tourists no matter what the weather! However, I'd say that April and May are the best months of all to visit. Not only will you beat the crowds, but also you'll hopefully avoid the rain (which pours seemingly non-stop during the winter! ). Even better: spring is tulip season, so you'll be able to see all the beautiful flowers in full bloom!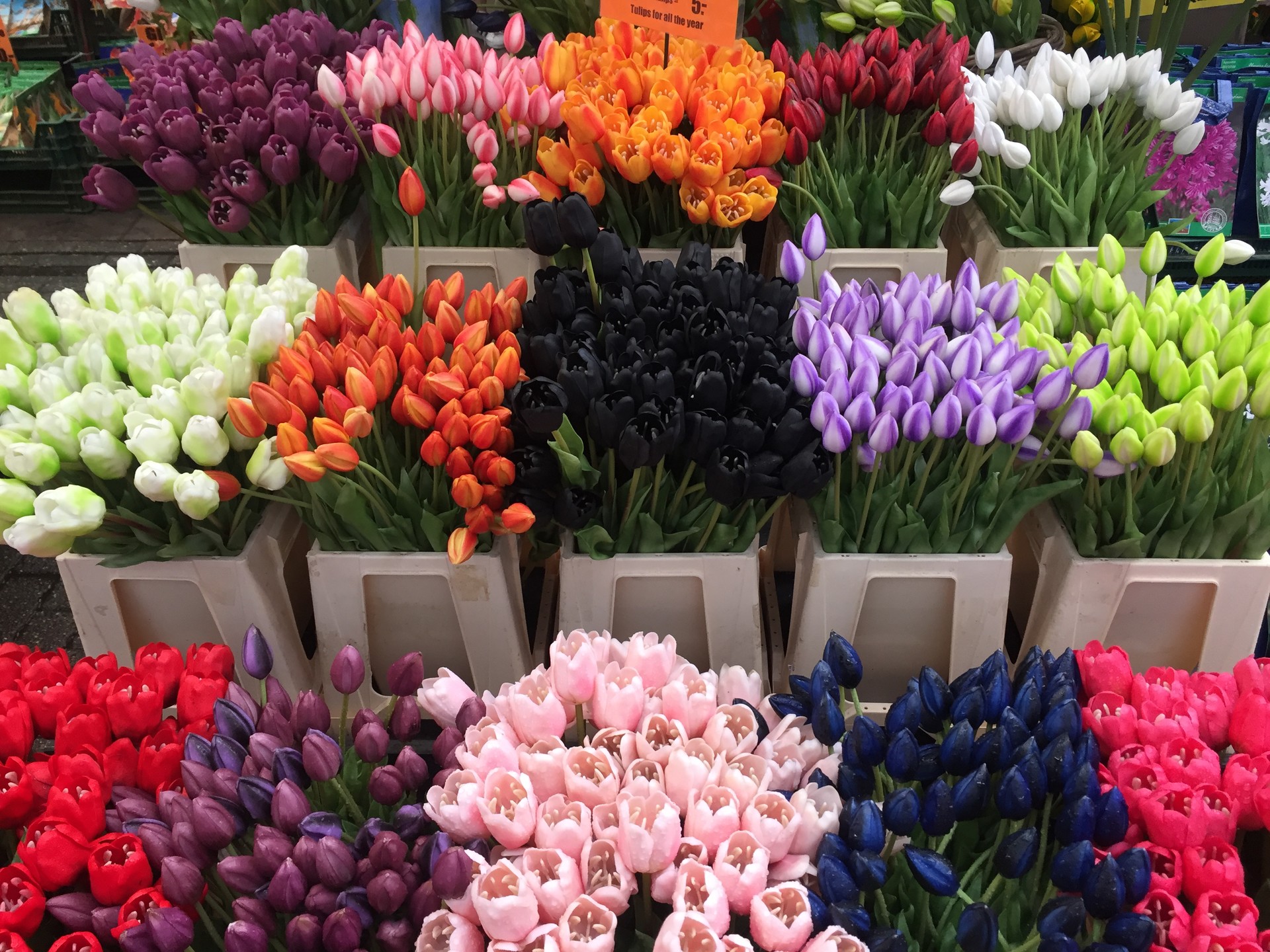 Where to stay
Travelling on a budget? My favourite hostel in Amsterdam has got to be ClinkNOORD (built in a converted laboratory! ). Just across the river from Centraal Station, it's a great place to stay if you want to distance yourself a bit from the hustle and bustle of the city centre, and is also perfectly located if you're planning to go on any day trips. It's also an ideal spot for solo travellers: social events (pub quizzes, karaoke nights, etc. ) are held every evening, and the hostel has, in general, a very warm, friendly atmosphere.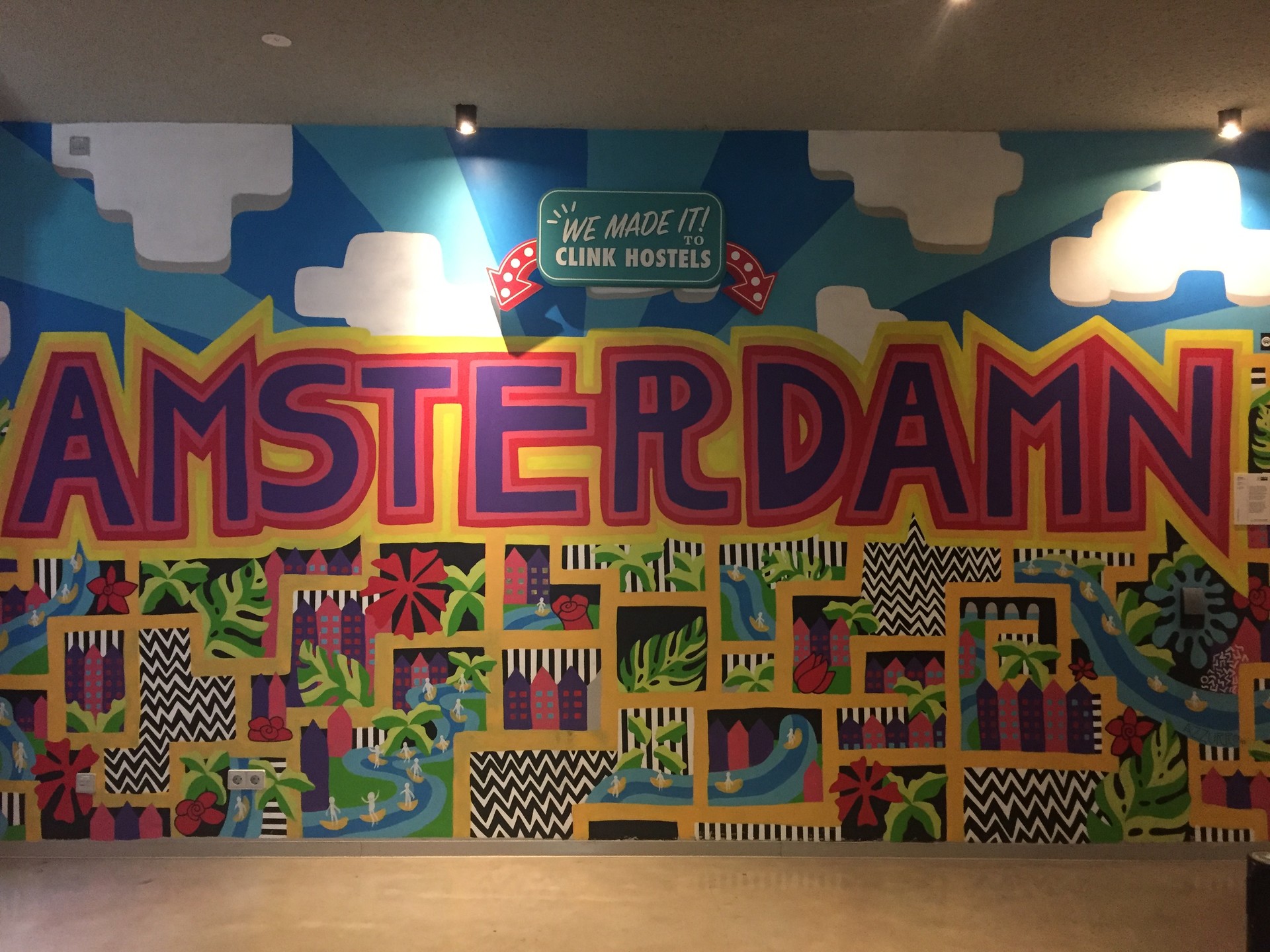 If you're looking to stay somewhere a bit more private, your best bet is to find an AirBNB apartment. Just make sure, as always, to read all the reviews before booking your accommodation!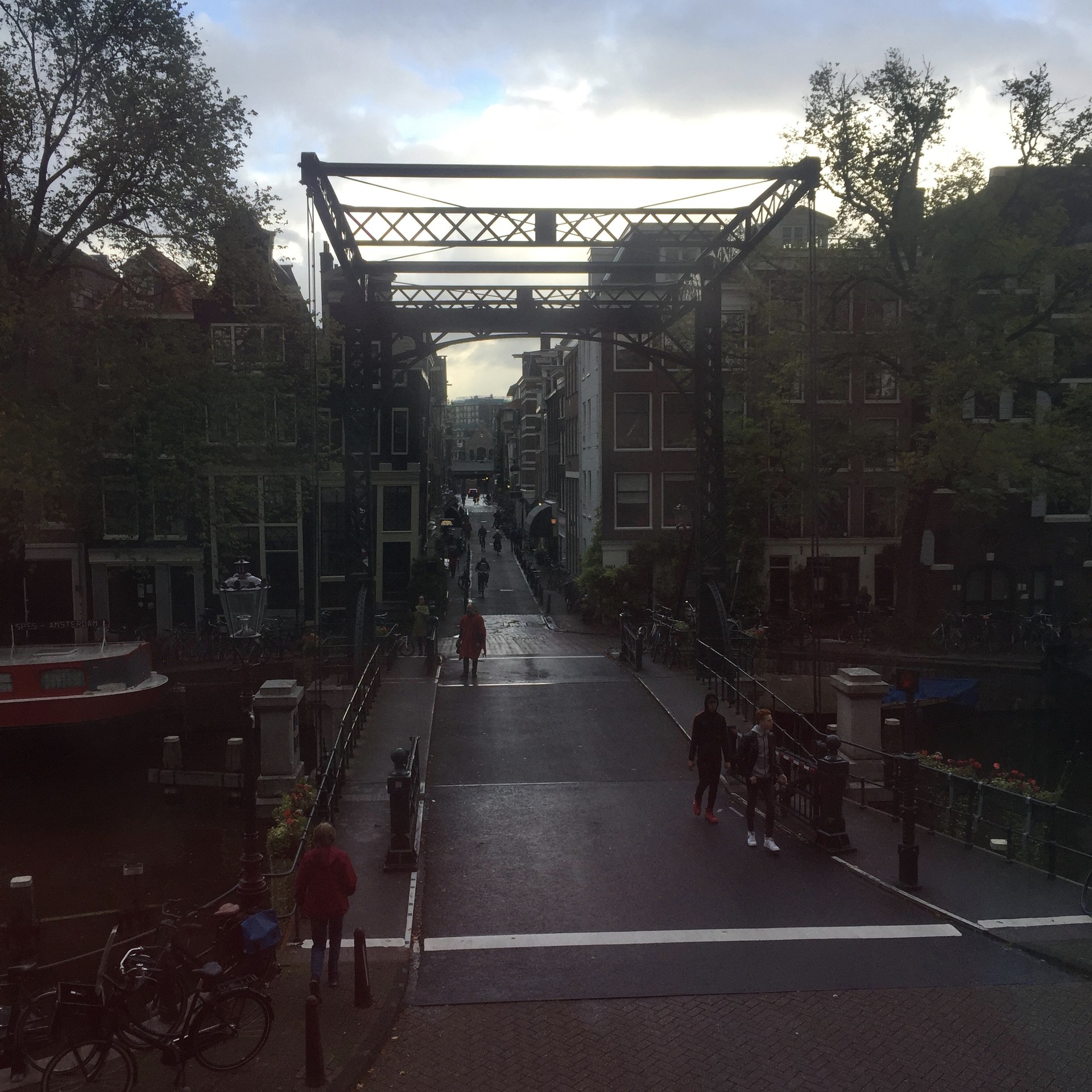 What to do
Walk along the canals
Amsterdam is famous for its gorgeous canals, and unless you're planning to spend your entire trip indoors, you're bound to come across quite a few of them! Take some time to wander along these waterways, posing for photographs on the bridges that cross them, and be sure to admire the houses running alongside them as you go.
If you're feeling extra adventurous, why not also explore the inside of a couple of the boats sitting in the water? The Houseboat Museum, located in a barge on the Prinsengracht canal, is a great place to head if you want to see the interior of an authentic (although no longer inhabited) houseboat. Feline fans: you'll also love De Poezenboot, a floating cat sanctuary that's free to visit.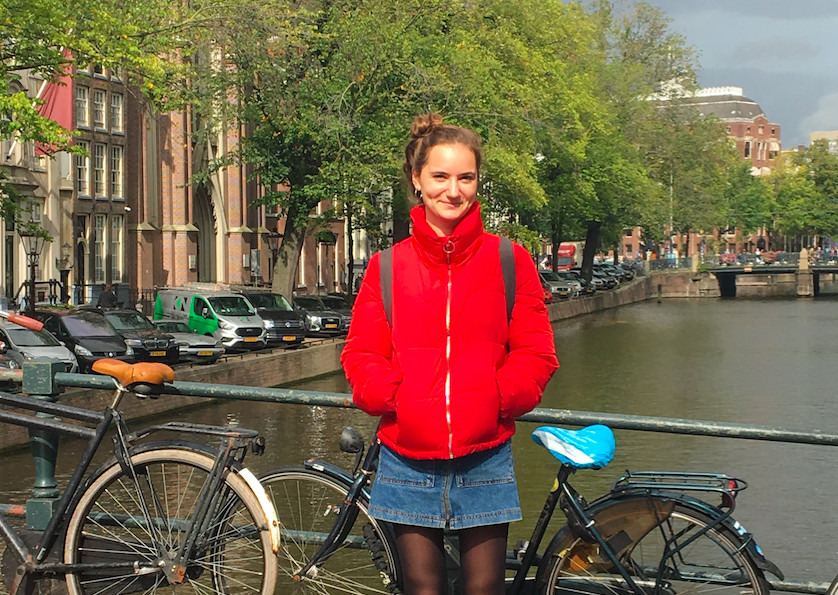 See the canals by boat
If stepping onboard these barges has got you in the mood for some cruising, be sure to rent a pedal boat, and have a go at navigating the waterways for yourself. Feeling lazy? Book yourself a canal tour! Conveniently located next to the Rijksmuseum, Stromma Canal Tours offers both services at very reasonable prices.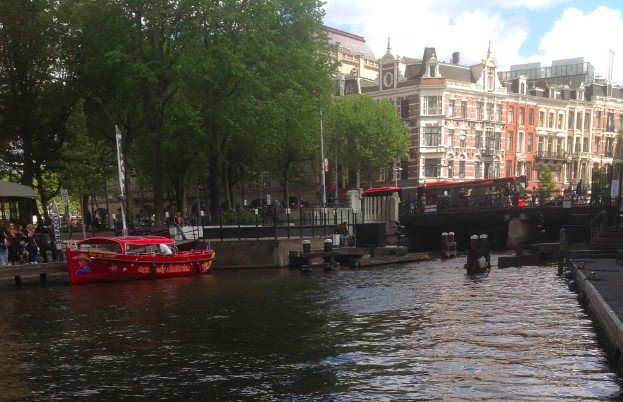 Go for a bike ride
One thing that won't take you long to realise, as you walk around Amsterdam, is that the place is absolutely full of bikes. If you manage to get through your trip without almost being hit by at least ten of them, you've done remarkably well! Why risk such collisions, though, when you could be riding a two-wheeler, yourself?! With hundreds – if not thousands – of rental shops dotted across the city, you'll have no problem finding a bike to explore the city on. Just make sure you get used to pedalling backwards to brake!
Want to see some hidden spots, or maybe even venture outside Amsterdam to see the surrounding countryside? Chuck on some comfy clothes, grab some water and snacks, and head off on a bike tour!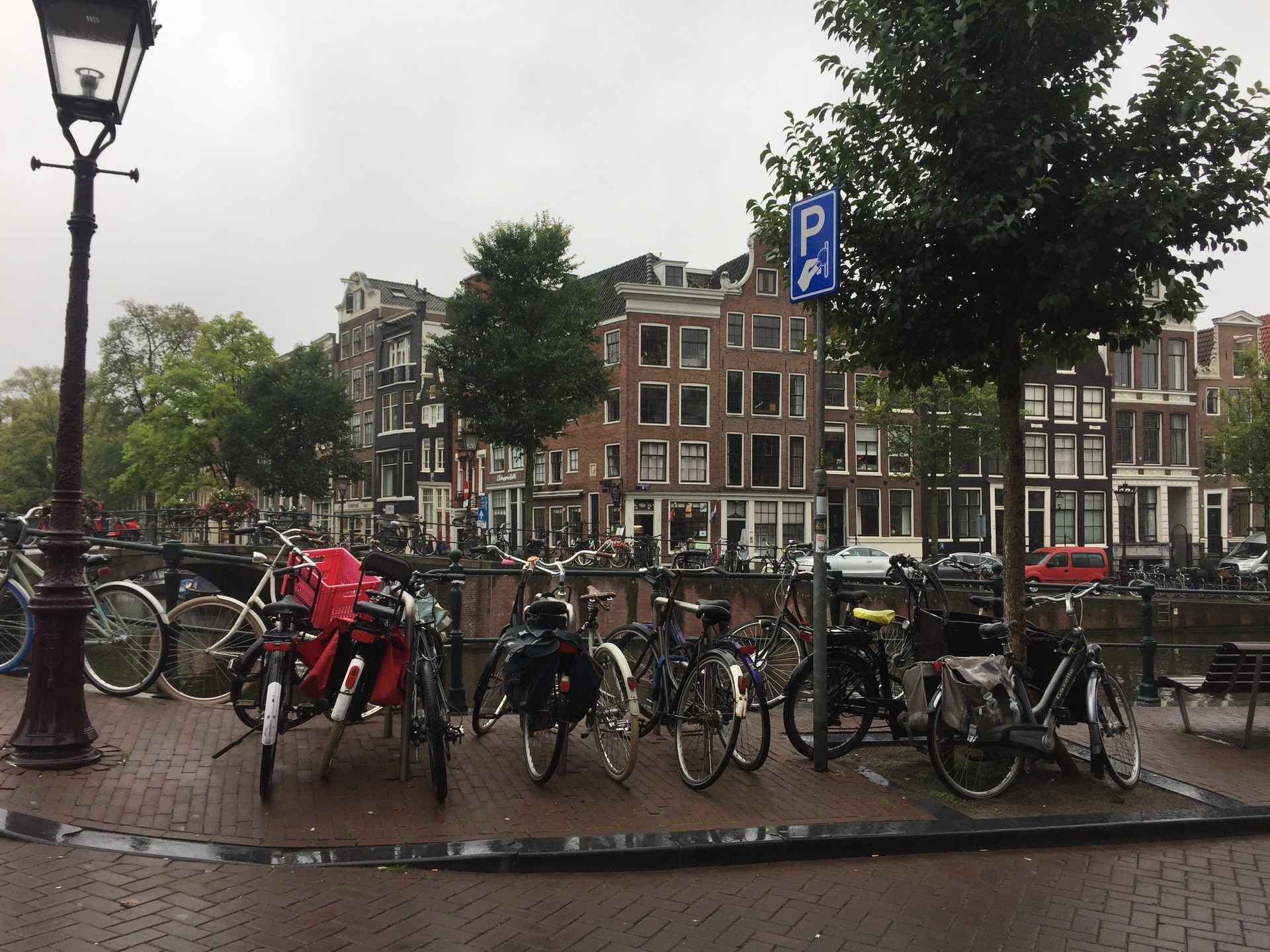 Visit a museum or art gallery
Whether you want to see some world-class art, learn about the history of the city, or discover more about Holland's cheese industry, Amsterdam is sure to have a museum or art gallery that tickles your fancy! Not only will you be able to expand your mind by visiting some of these places (often free of charge! ); you'll also be able to shelter from the rain, which will likely pour at some point during your stay. (I've visited in May, September, and October, and have been caught in showers on all three occasions! )
I'll be bringing out an article on my ten favourite museums across the city very soon, so stay tuned for that! In the meantime, be sure to check out Amsterdam's official website to find out what exciting exhibitions will be showing during your trip.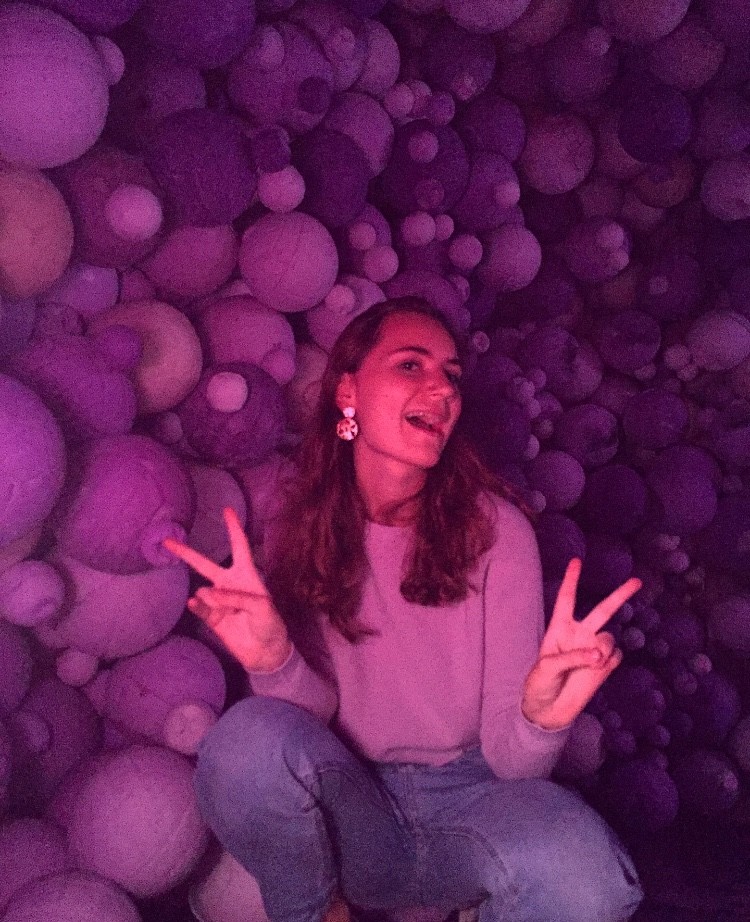 Shop till you drop
Shopaholics: you're in luck! Amsterdam not only has all your favourite high-street shops – most of these can be found along the central Damrak street – but also a whole bunch of unmissable independent stores and boutiques. Some of my favourites include:
Hotel Droog (a very Instagrammable shop and exhibition space, full of quirky homeware products)

The American Book Center (it may be a little on the pricey side, but if you're looking for coffee table books, this place will have you set for life! )

La Savonnerie (a great place to buy tasteful gifts for friends and family back home – just make sure you're allowed to pack liquids in your suitcase! )

HEMA (a fantastic and very affordable chain store, offering everything from stationery, to homewares, to food)

Boekie Woekie (a cash-only bookshop, packed with quirky postcards and Dutch artists' books)

Condomerie (one of the strangest but most interesting shops you'll ever visit, selling condoms of all shapes and sizes! )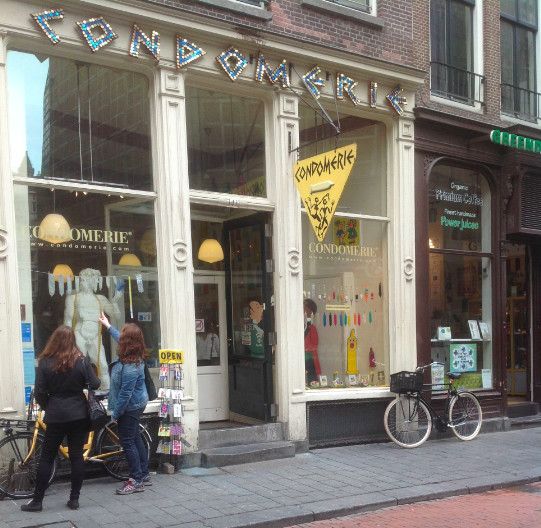 In the mood for some haggling? Be sure also to check out some of Amsterdam's markets! My two favourites are the Farmers' Market on Noordmarket – I always find loads of great bargains here – and the Bloemenmarkt, a floating tulip market.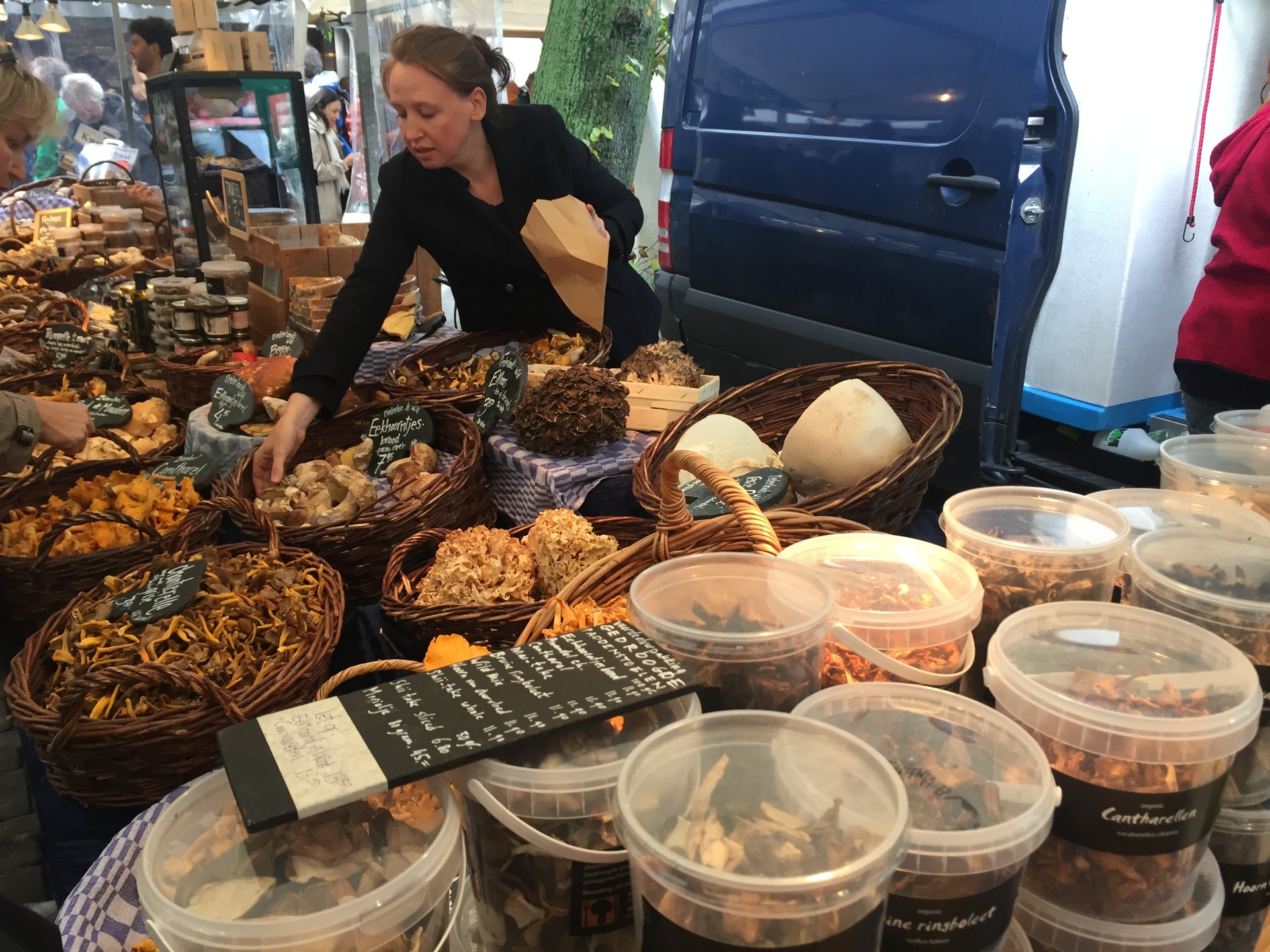 Relax in the Vondelpark
Need to rest your feet after a busy day of sightseeing? Head to the gorgeous Vondelpark, and have a quick lie-down on the grass there. Once you've regained some energy, go on a stroll through this idyllic public garden – around its many ponds, and across its many bridges – making sure to dodge all the cyclists and roller-skaters going past. Along the way, you may well stumble across some live music performances.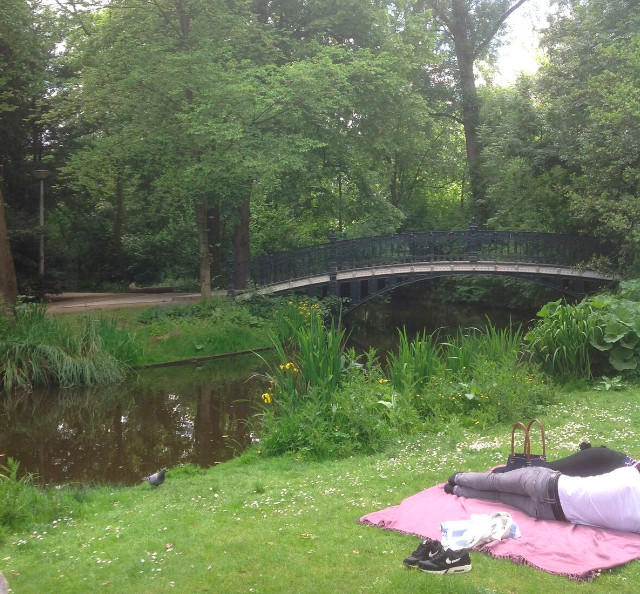 Visit a secret courtyard
Looking to venture off the beaten track? Be sure to check out Begijnhof, one of Amsterdam's most extraordinary hidden gems. This charming fourteenth-century courtyard is surrounded on all sides by houses which were once home to the Beguines, a group of unmarried Catholic women. While you're here, be sure to check out the two churches, as well as the building at number 34, which is not only the oldest house in the city, but also one of just two that are made from wood.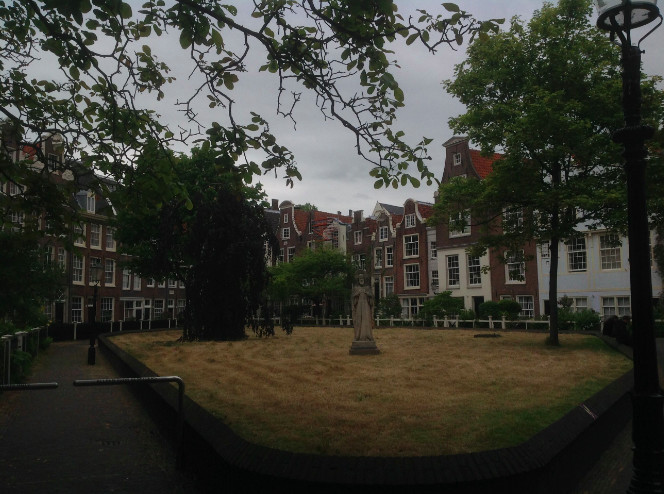 Can't get enough of courtyards? Head to the Jordaan district, and pay a visit to the even more secluded Karthuizerhof. Once a dwelling-place for widows and unmarried mothers, this place is now mostly inhabited by students, and is full of pretty trees, plants, and white picket fences.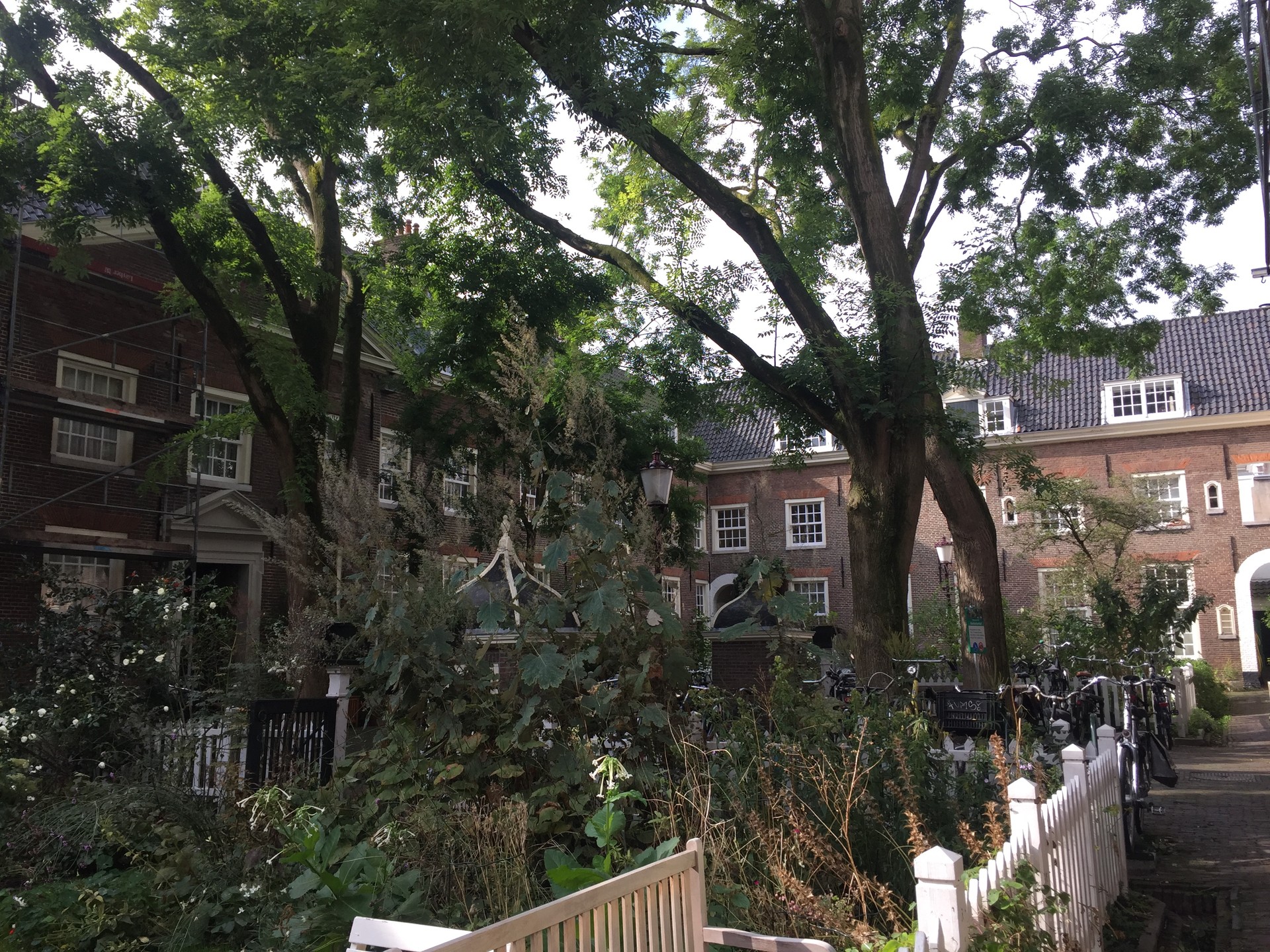 Ride on Europe's highest swing
Thrill seekers: you can't visit Amsterdam without taking a ride on Europe's highest swing! Located on the A'DAM Lookout observation deck (which, by the way, is at the top of a pretty tall skyscraper), it's not a ride for the fainthearted, but you will get fantastic views over the city as you rock back and forth. This may not be the cheapest of activities, but I promise that it will be one of the most memorable!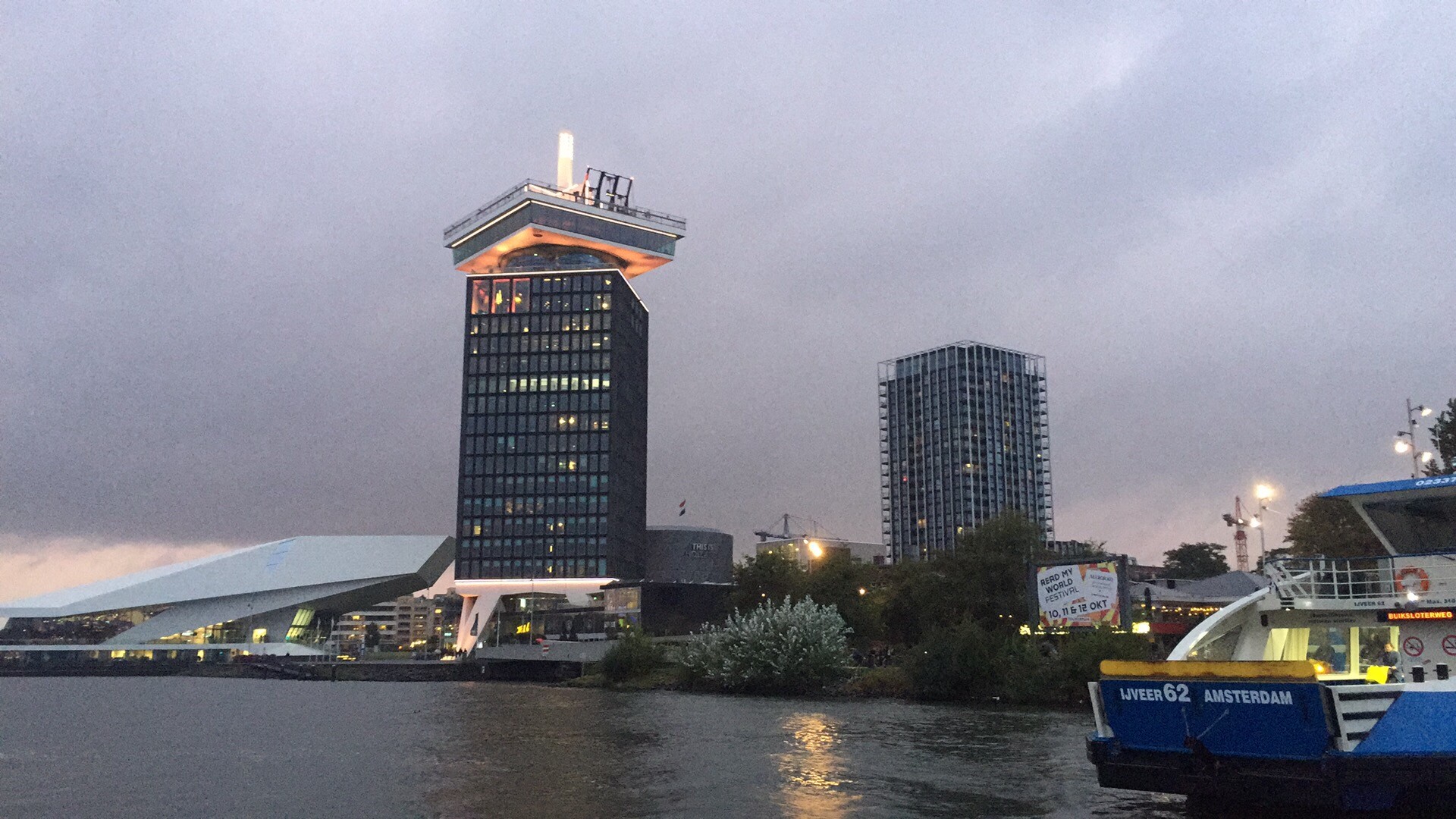 Wander through the Red Light District
Aged eighteen or over, and interested to find out more about Amsterdam's sex industry? Be sure to have a wander down the alleyways of the world-famous Red Light District. Here, you'll come across everything from dimly-lit brothels to raunchy sex shops, but while you may find this all rather amusing, it's important to show respect to the people working in them. Don't, then, whip your camera out and start taking photos – this is actually expressly forbidden – and, as fascinating as you may find them, try not to ogle any of the women standing in the windows.
Specific sights to look out for in this part of town include the Oude Kerk (Amsterdam's oldest building), the Red Light Secrets museum (head here to find out more about the history of prostitution in Amsterdam), and the golden torso plaque pictured below.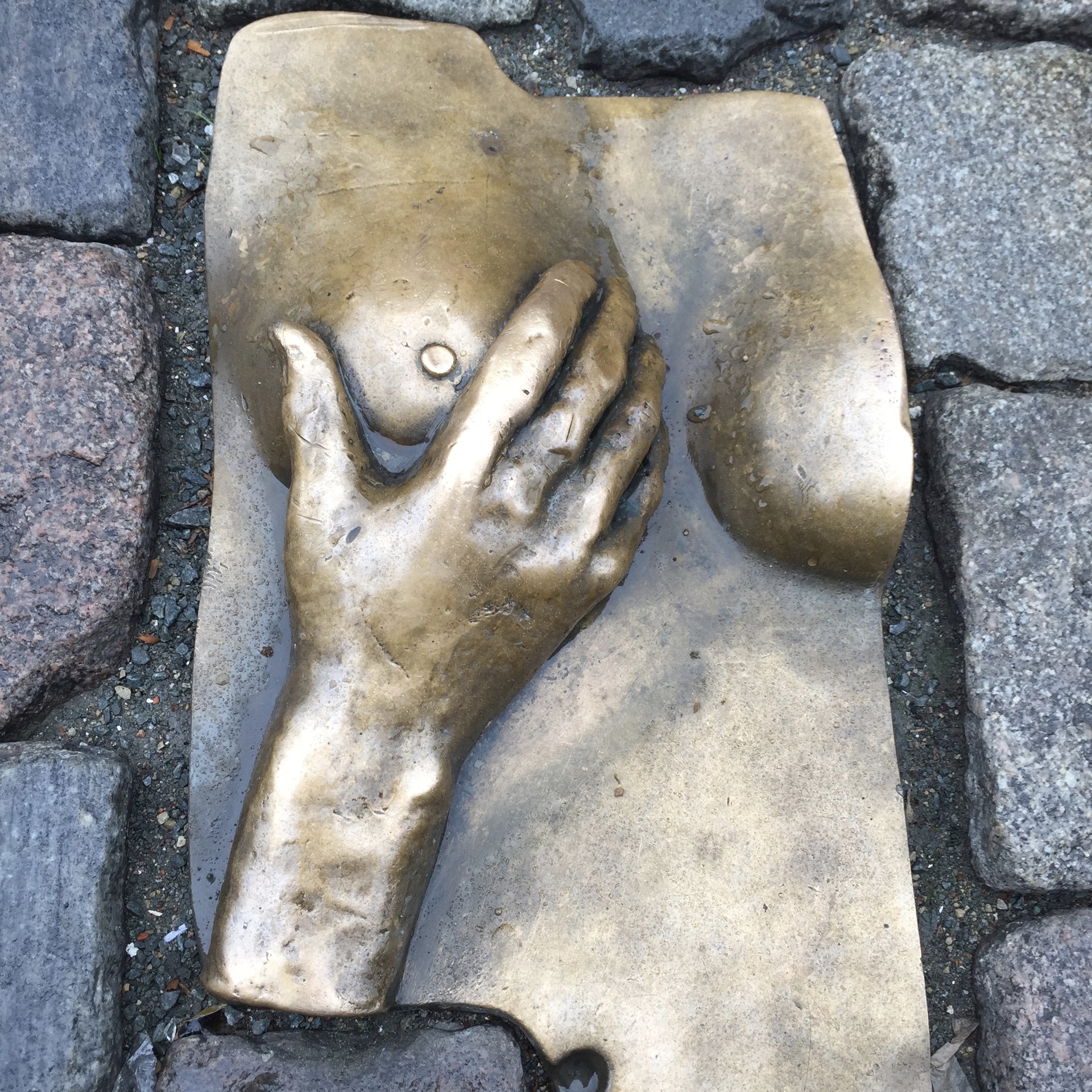 Visit a nearby town
You certainly won't run out of things to do in Amsterdam, but if you do fancy a change of scene at any point, there are plenty of other great towns and cities to check out nearby. Hop on a train from the Centraal Station, and in under an hour, you could be in Zaandam (the best place to go if you want to see some windmills! ), Leiden, Utrecht, or The Hague.
Where to eat
Winkel 43
Apple pie is a big thing in Amsterdam, but of all the cafés and restaurants that offer it, Winkel 43 has got to have the very best recipe! There may well be queues when you arrive – this place has, after all, earned itself quite a reputation – but don't be put off: the waiting time tends not to exceed ten minutes. Once inside – or outside, if the weather permits – order yourself some pie, making sure to ask for a generous helping of whipped cream on the side. This dish is pretty rich, so if you've got a smaller appetite, you may want to consider sharing one portion between two.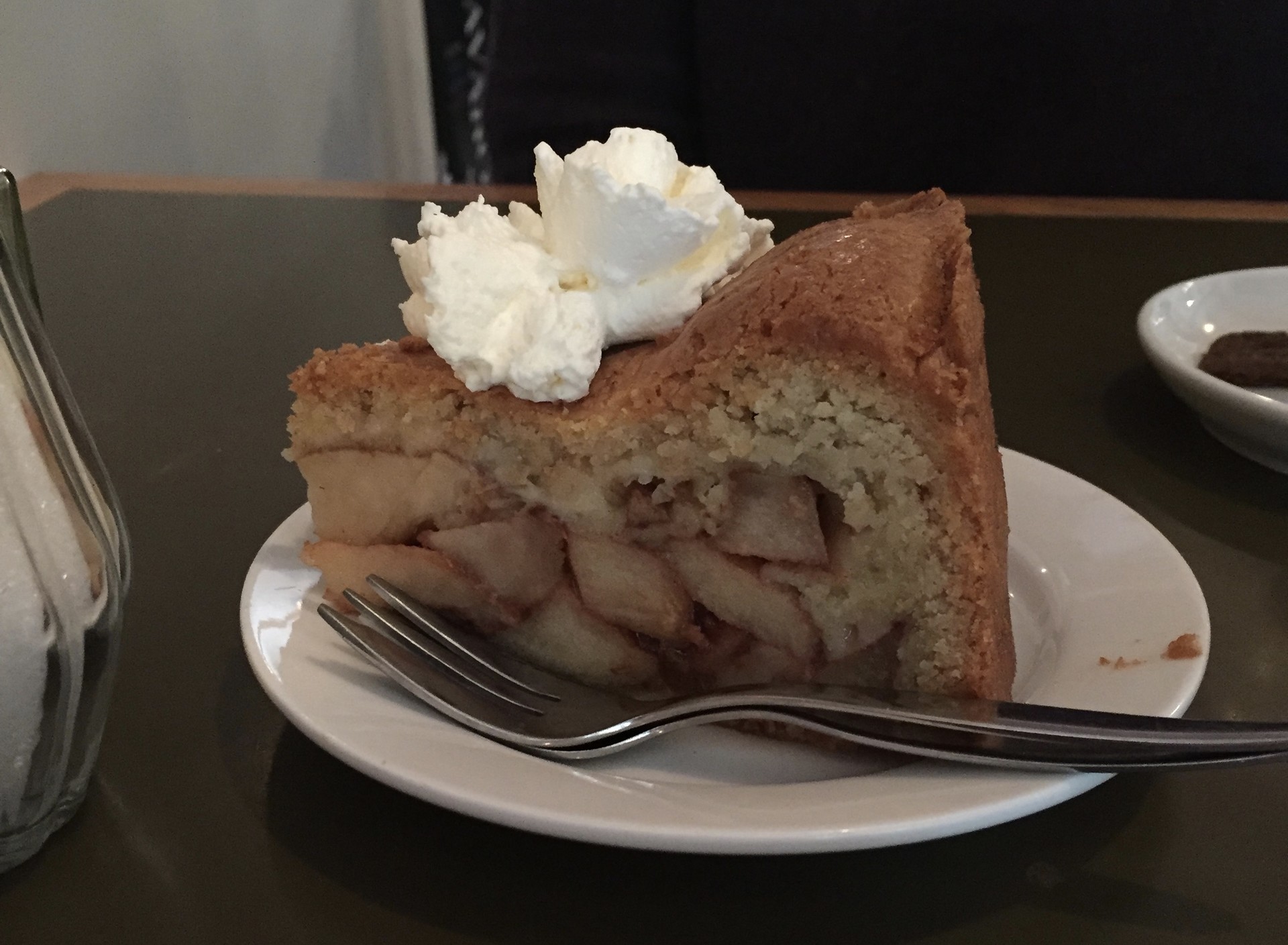 Brasserie Ambassade
Travelling on a budget? Skip over this one! Located on Amsterdam's bougiest canal, Brasserie Ambassade is one of the city's most luxurious dining spots, where even just a single course will have your bank account suffering. If you are prepared to splash out, however, the food here is second to none – immaculately presented, and unbelievably delicious and flavoursome – and the staff are all absolutely lovely. Check out the adorable birthday dessert they prepared for my mum! Make your reservation today, and enjoy an unforgettable meal.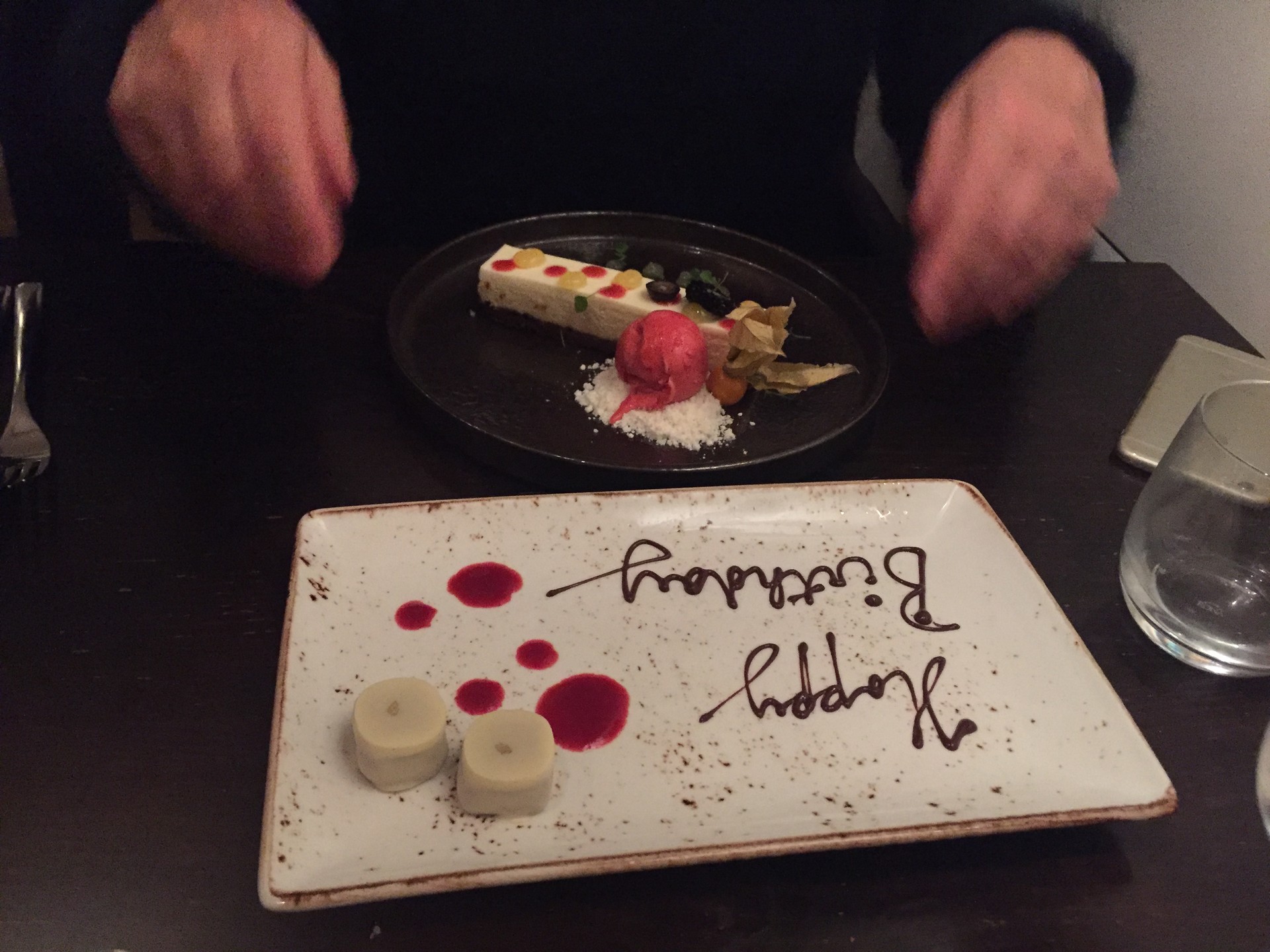 Gartine
Want somewhere a lot more affordable? Book a table at Gartine, a lovely little restaurant, tucked away in an alley off the main Rokin street, where dishes are prepared using produce grown onsite. Vegetarians: you definitely won't be short of choice here!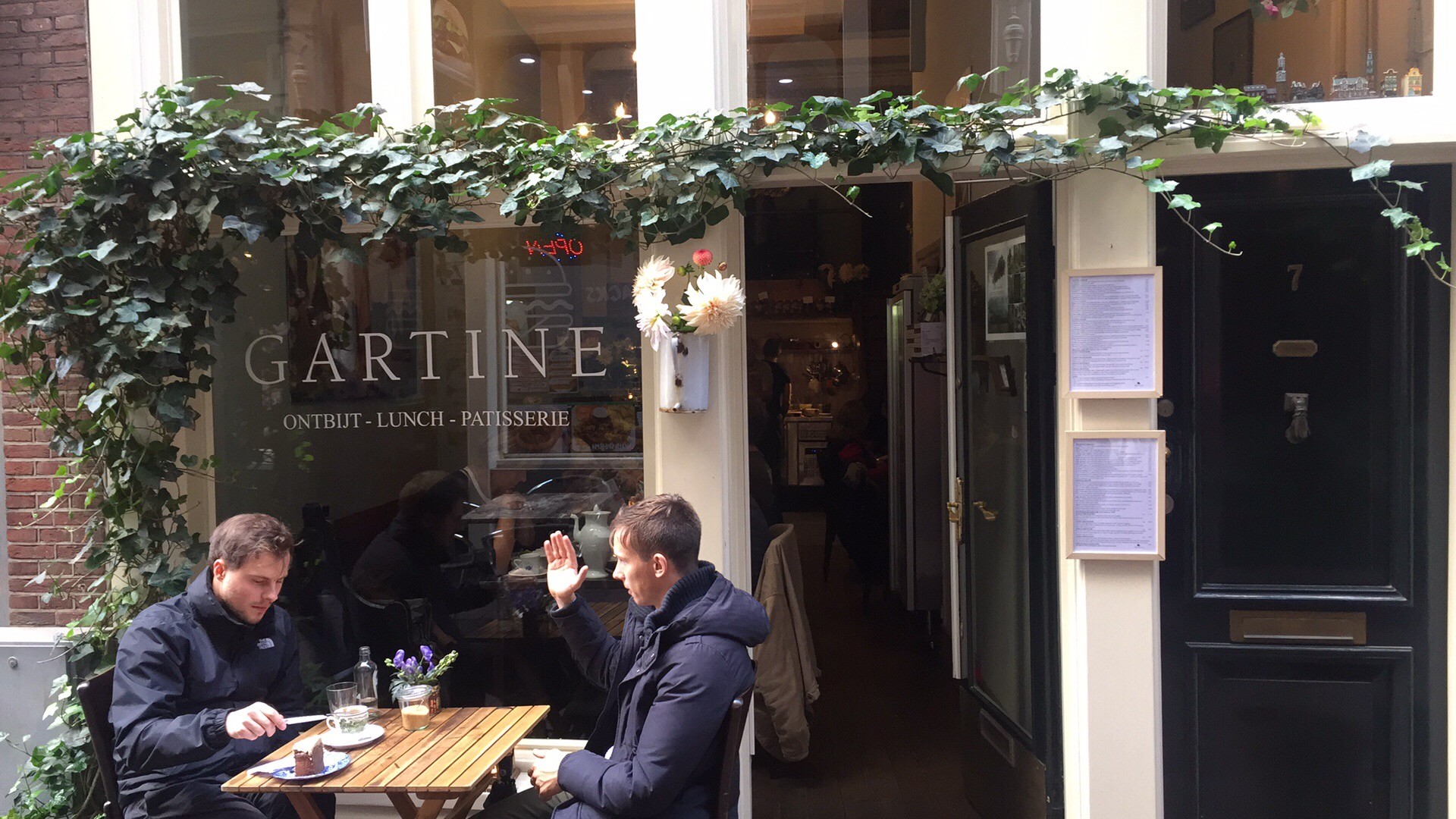 HEMA
HEMA may be best known for its homeware products, but that certainly doesn't mean its cafés should be overlooked. Not only are all the sweet and savoury snacks on offer here very cheap; they're also super tasty! The vegetarian sausage roll is my personal favourite, although their stroopwafels are certainly not to be missed!
De Struisvogel
Hidden away underground, De Struisvogel is another restaurant that's a bit more on the fancy side, with three-course menus falling just short of 30€. Again, the food is delicious and well worth the extra cost, but the real selling point of this place is its romantic atmosphere. Book a table here in the evening, and you'll be dining by candlelight!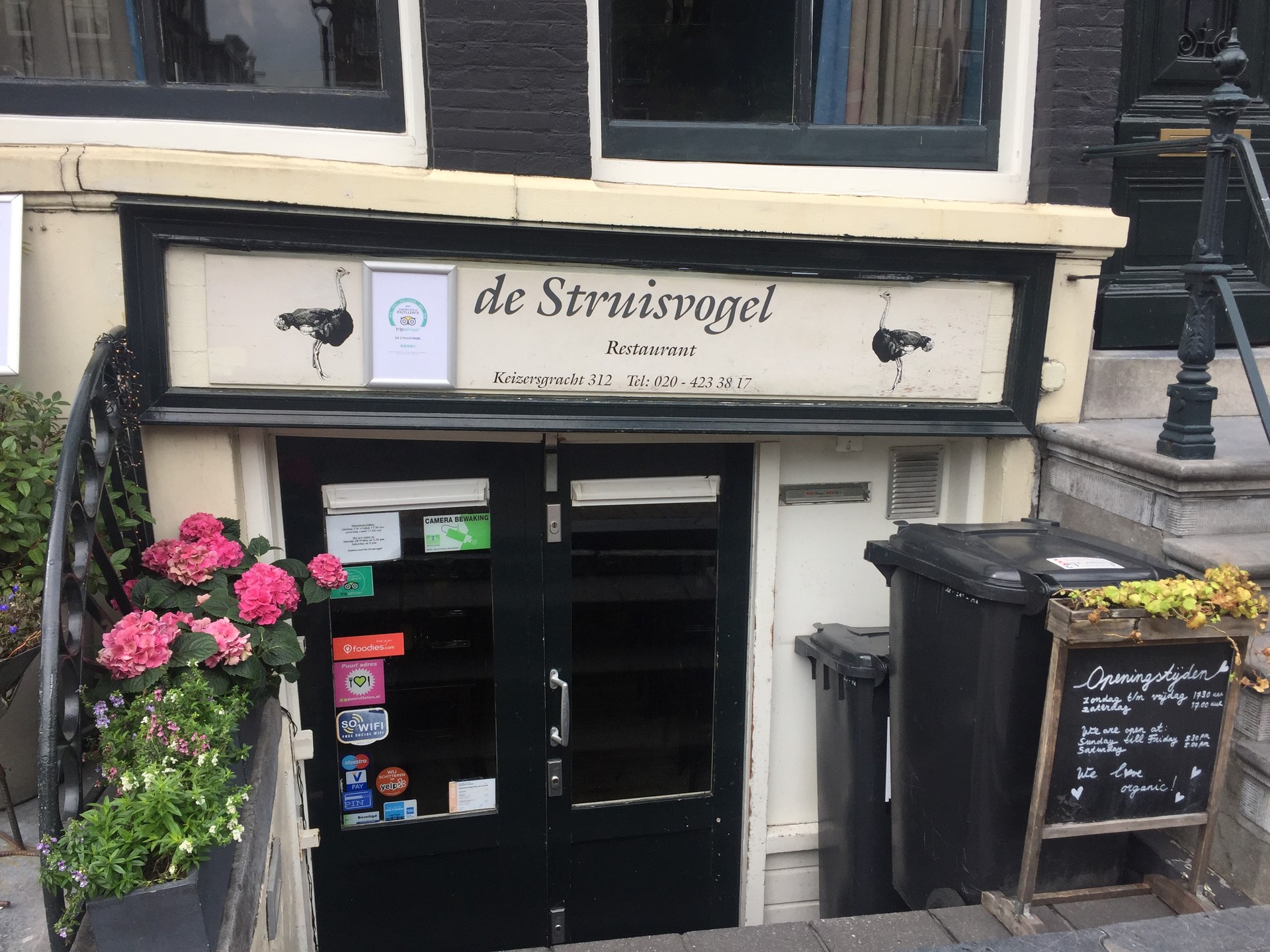 Getting around
Amsterdam is a very walkable – and cyclable – city, but if you're in a bit more of a rush to get from A to B, you'll find extensive tram, metro, and bus networks at your service. If you're staying in the Noord district, you'll also need to make use of the capital's free ferry service (it runs very regularly, and takes under five minutes to get from one side to the other). Day trippers: you'll need to hop on a train from the railway station or a bus from the coach station.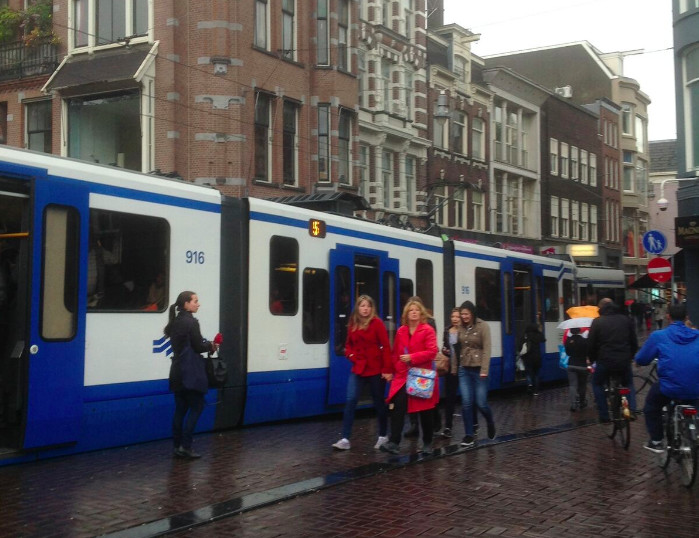 Book your trip today!
So there we have it: my ultimate guide to Amsterdam! Holland's capital truly is a place like no other, and even after having been there three times, I still feel as if there's so much left for me to discover. If you're looking for a holiday destination that's easygoing, liberal, and totally unique, this is the city for you. Have a wonderful trip if you do get to visit any time soon, and don't forget to bring me back some apple pie!
---
Photo gallery
---
---
Content available in other languages
Want to have your own Erasmus blog?
If you are experiencing living abroad, you're an avid traveller or want to promote the city where you live... create your own blog and share your adventures!
I want to create my Erasmus blog! →