The 10 best museums in Amsterdam
If you're looking for a holiday destination that's packed with quirky museums, Amsterdam is definitely the place for you. With over seventy-five such institutions dotted across the city, you'll be spoiled for choice, and will no doubt start wishing there were more hours in the day to hop from exhibition to the next. However, when there's so much on offer, it's difficult to know where to start. Today, then, I'm going to tell you about ten of my favourite museums in Holland's capital. We may not have exactly the same taste, but pinch me if at least one of these places doesn't appeal to you, too!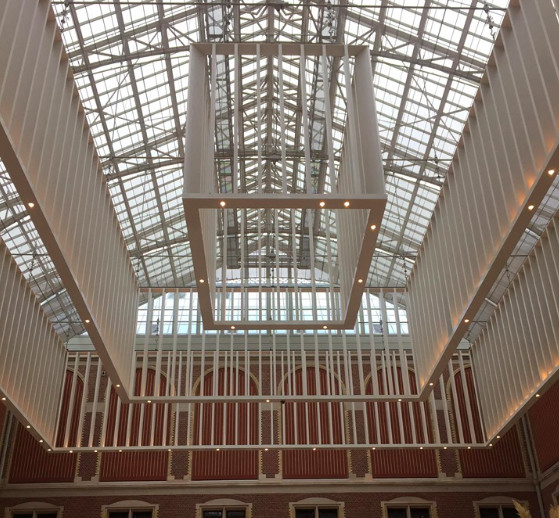 Art museums
Art lovers out there: get excited! Not only does Amsterdam have plenty of galleries to offer, but a lot of them are also within easy walking distance of each other. Read on to discover four of the most popular ones!
Rijksmuseum
If you're looking for an art museum with a bit of everything, the Rijksmuseum is probably your best bet. With works dating from the thirteenth century, right up to the start of the twenty-first, your visit truly will take you on a journey through history. Key Dutch artists to look out for include: Rembrandt, Van Gogh, and Vermeer.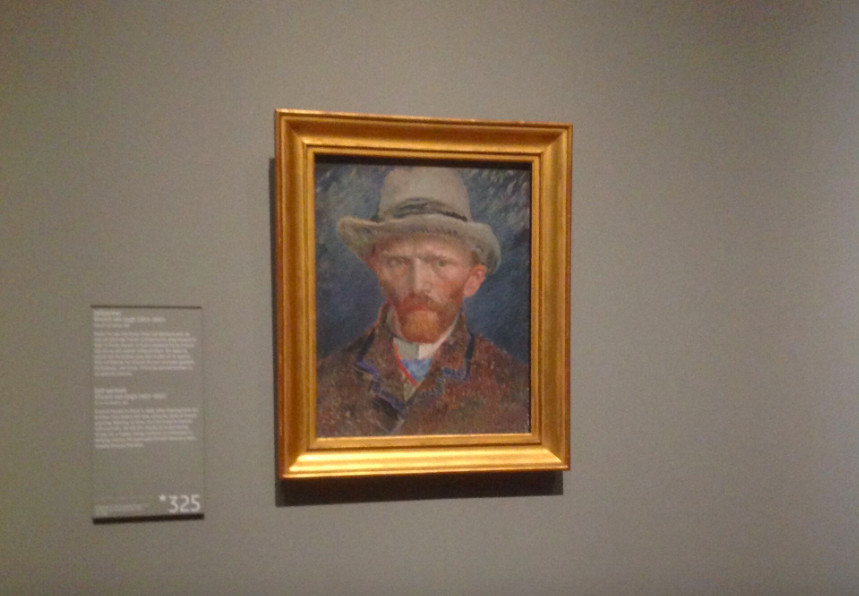 While you're here, make sure also to check out:
The museum shop (a great place to find tasteful gifts and postcards)

The Great Hall (a stunning open space complete with stained glass windows and floor mosaics)

The café (their brownies are second to none! )

The Atrium (recently renovated, it's a sight to behold! )

The passageway (running between the two halves of the Atrium, this tunnel is a great place to find talented street musicians)

The gardens (free to enter, this green space is full of interesting early twentieth-century sculptures)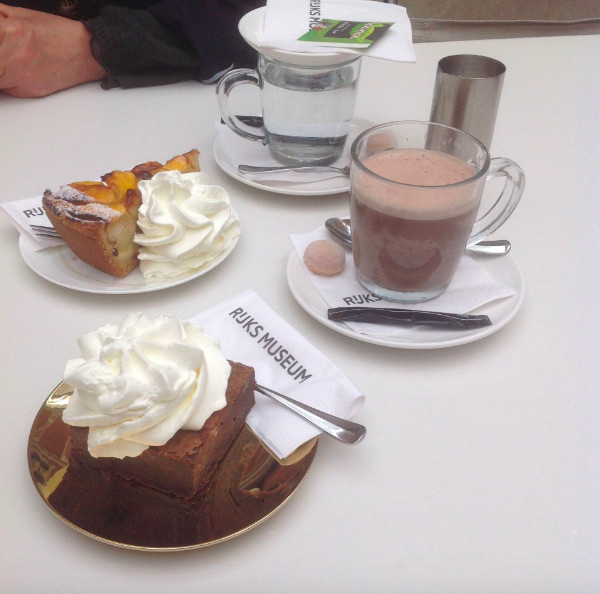 Van Gogh Museum
Post-impressionism enthusiasts: a trip to Amsterdam would not be complete without a visit to the Van Gogh Museum. Here, you'll find some of the painter's most renowned works – The Yellow House, Sunflowers, and Almond Blossoms, among others, alongside information about the artist's life, and masterpieces brought out by some of his contemporaries. Entry isn't cheap, but it's worth splashing out for this one!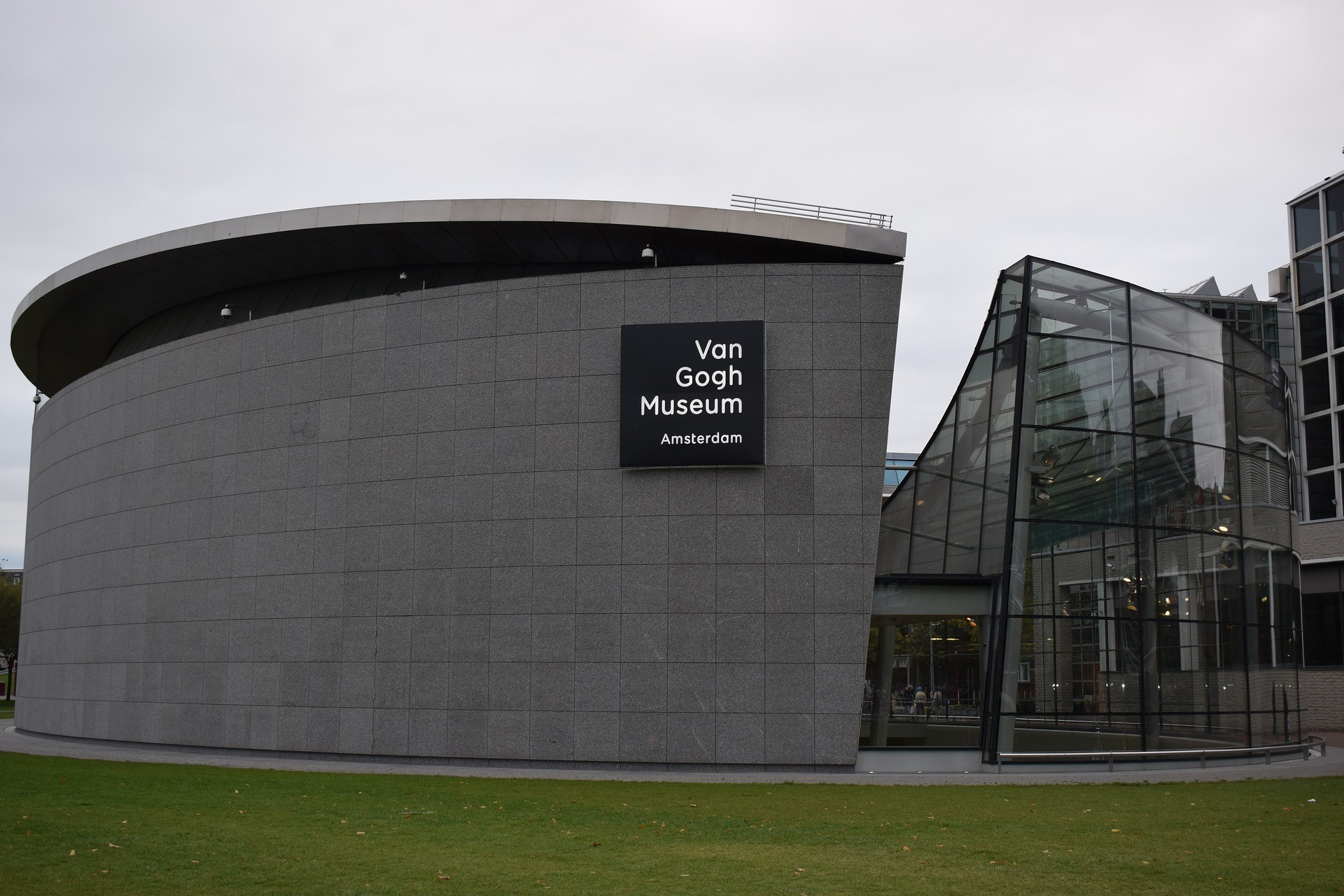 Moco Museum
Of all the art museums that Amsterdam has to offer, the Moco Museum has got to be my absolute favourite. Not only is their permanent collection pretty incredible, featuring works by renowned contemporary artists such as Andy Warhol, Banksy, and Jeff Koons; their temporary exhibitions – which take place on the lower ground floor – are also always ones to remember.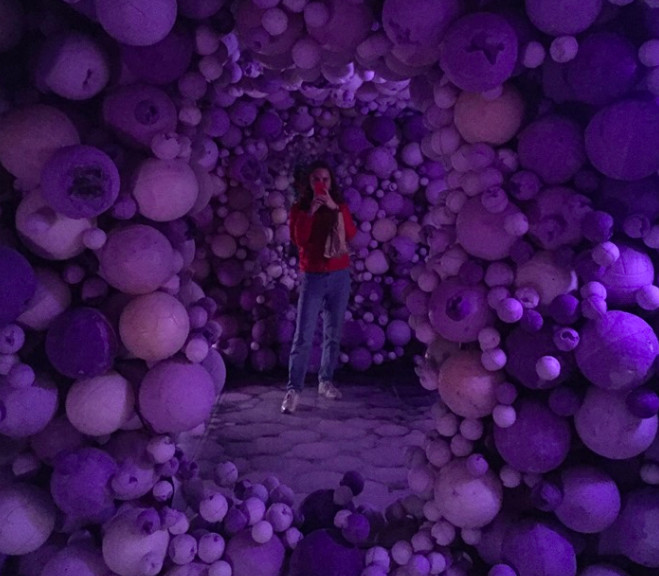 After your visit, be sure to check out the museum's garden. Here, you'll find art installations of all kinds, as well as chairs on which you can sit and relax as you plan your next move.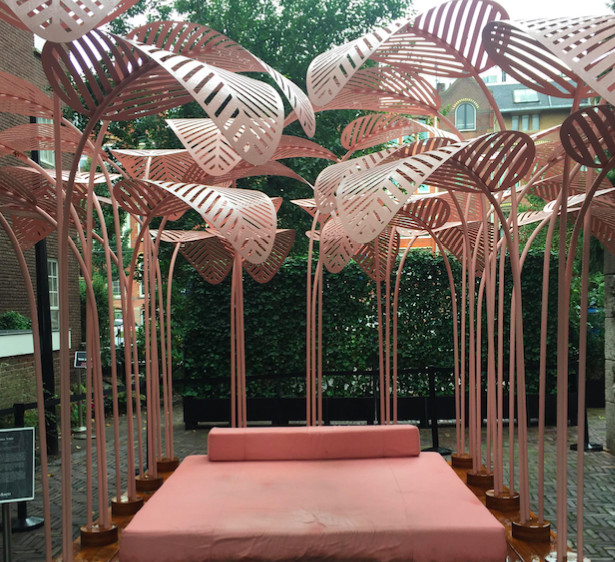 Stedelijk Museum
Can't get enough of modern art? Next on the list is the Stedelijk Museum, where, again, visitors can see works by some of the greatest artists – not to mention potters and jewellery makers – of the twentieth and twenty-first centuries. This is also the perfect place for any of your Instagram fanatics out there: with many pieces stretching from ceiling to floor, you won't be short of artsy backgrounds for your selfies! Don't forget to have a browse of the museum shop after your visit – you'll find enough books, posters, and postcards here to bring you well over your baggage weight allowance!
Other museums
Had enough of art? Here are six other museums that might tickle your fancy!
Anne Frank House
Anne Frank: The Diary of a Young Girl is one of the most popular books of the twentieth century, but did you know that it's actually possible to visit the house where the Jewish diarist hid during World War Two? Captivating, but also extremely moving, the Anne Frank House is an unmissable museum for anyone familiar with this story (and if you don't trust me, just look at the long queues that stretch all the way around the building). Here, you'll not only get to find out more about the life of Anne Frank; you'll also be able to see real pages from her diary. Just make to rock up on the early side, so you can beat the crowds.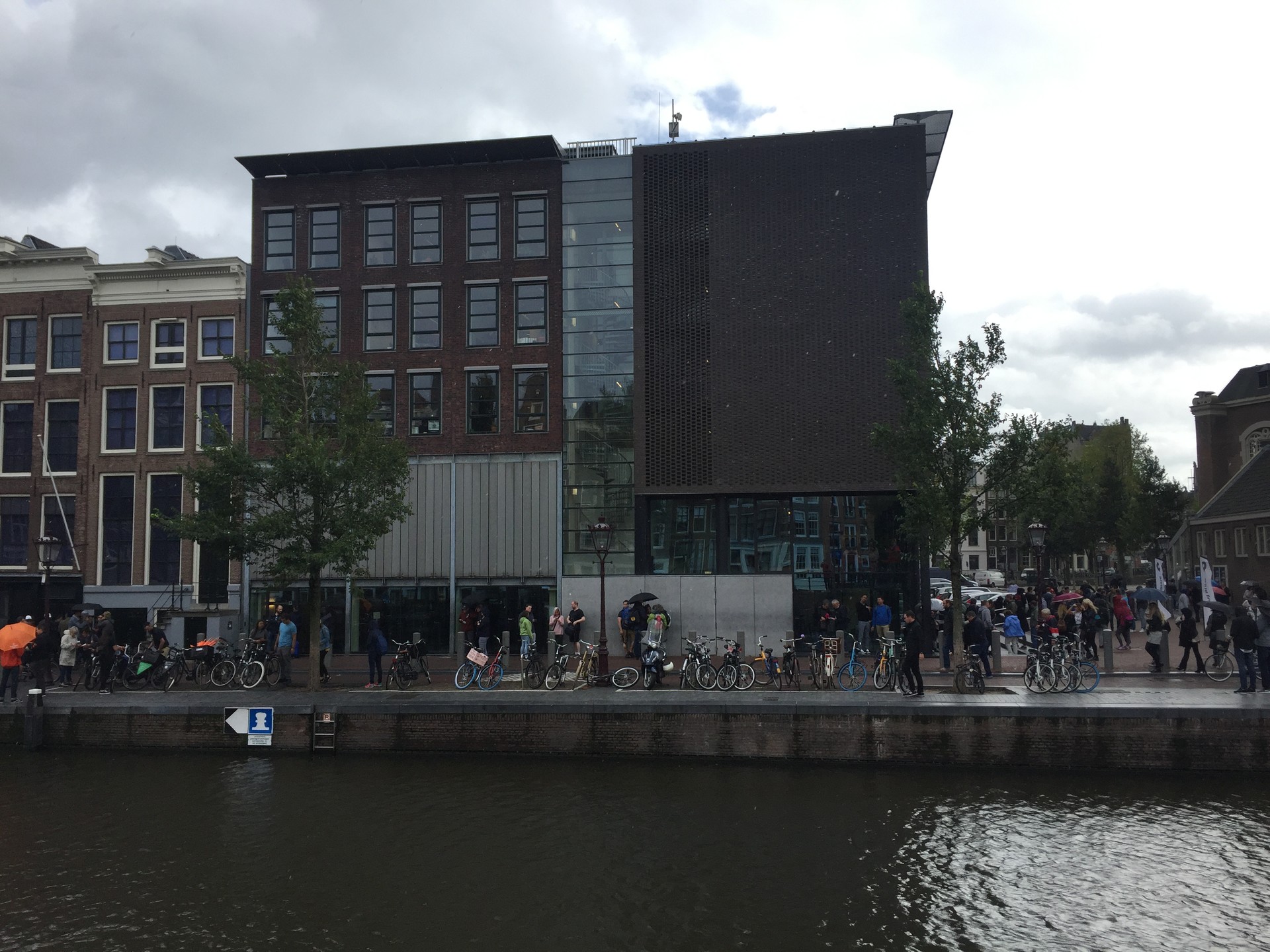 Tulip Museum
Amsterdam – and in fact the whole of Holland – is famous worldwide for its stunning tulips. As I said in my last article, April is the best time to see them in bloom, but if you can't arrange a trip for then, do not fear: the Tulip Museum (not to mention the Bloemenmarkt) is there to satisfy your floral needs all year round! Inside, you'll learn about the surprisingly extensive history of the tulip, and will get to see some tulip-themed artwork and china.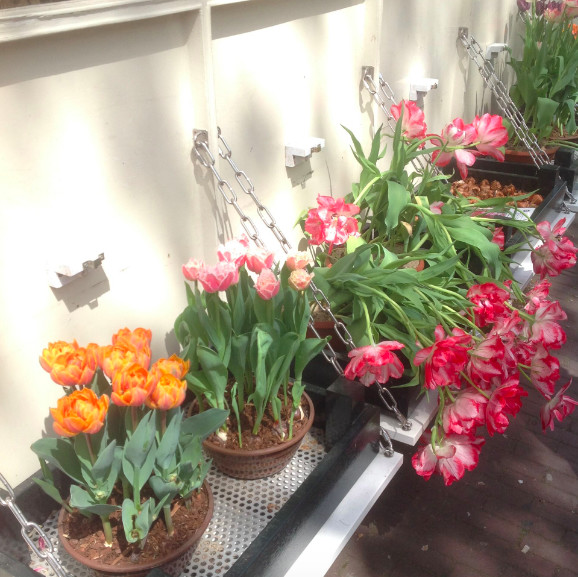 Once you've seen all there is to see, have a browse of the museum shop, where you'll be able to buy your own bulbs to take home! Just double check that they meet your country's entry requirements.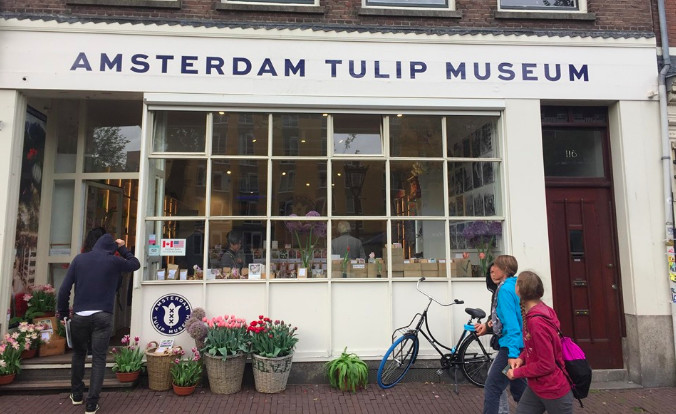 Cheese Museum
Right next door to the Tulip Museum, and totally free to enter, the Cheese Museum is another place worth having a quick wander around. You don't even have to be a fan of the stuff to enjoy your visit – the history of Dutch cheese-making is interesting enough in itself – but if you are partial to dairy products, you're in luck, because here you'll be able to sample some of Holland's finest Goudas. Make sure not to leave this museum without getting your own free photo, dressed up as a Dutch farmer!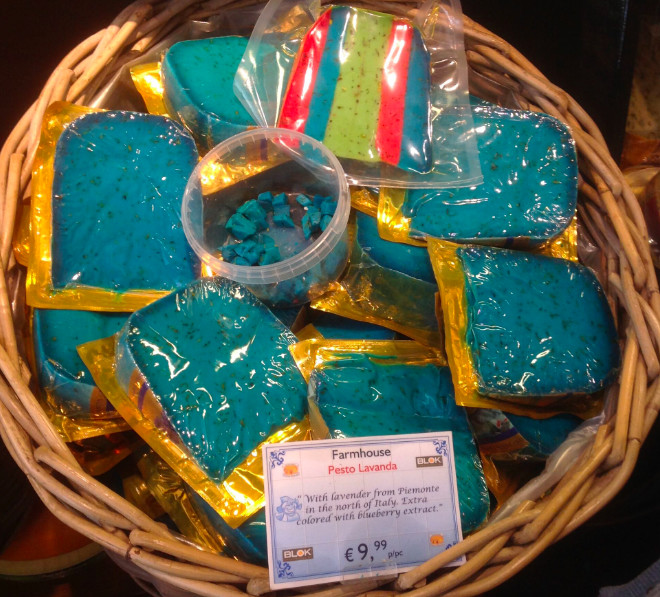 Venustempel Sex Museum
Few cities are as liberal as Amsterdam, so if you're interested in learning more about the worldwide history of sex, this is definitely the place to do it. There are several museums across the city which tackle this subject, but my favourite has got to be the Venustempel Sex Museum. From fetishes, to sex icons, to the history of the porn industry, they really cover a lot of ground there, and even though things are, at times, rather too raunchy for some people's tastes, you certainly won't walk out feeling anything but clued up. Just before you leave, though, stop off to admire the curious orchid-shaped toilets.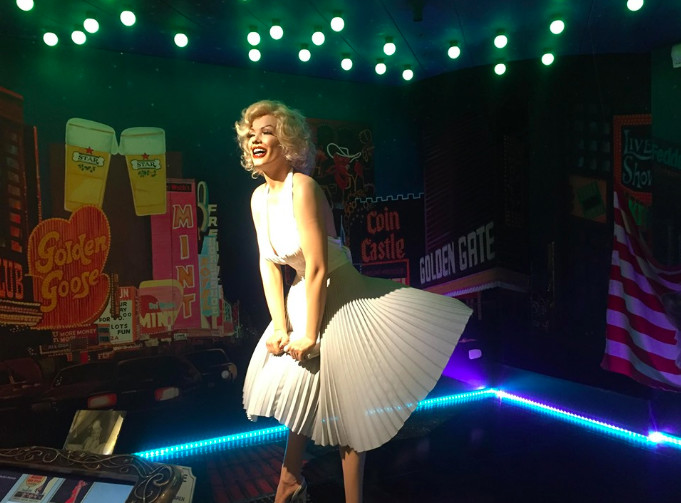 Museum of the Canals
Strolling along the canals of Amsterdam is a truly lovely way to pass the time, but if you want to make the experience that little bit better, a trip to the Museum of the Canals will be the cherry on the cake. Here, you'll learn a great deal about the history of these waterways (as well as of the city in general), and will find out about all the different ways they've been put to use over the centuries. Make the most of your trip by getting your hands on a free audioguide!
Fashion For Good
Fast fashion – with all its negative aspects – is a something of a hot topic right now, and if this is an issue that interests you, you'll be sure to love Fashion For Good. This small, recently opened museum is free to enter, and guides the visitor through all steps that clothing companies are taking in order to build a more sustainable future. You'll learn about everything from digital animal print, to biodegradable foam, and will gain even more knowledge by taking part in some of the interactive activities on offer. If you have any questions while you're there, be sure to direct them to any member of staff on duty: they're all passionate about this cause, and really keen to share their wisdom.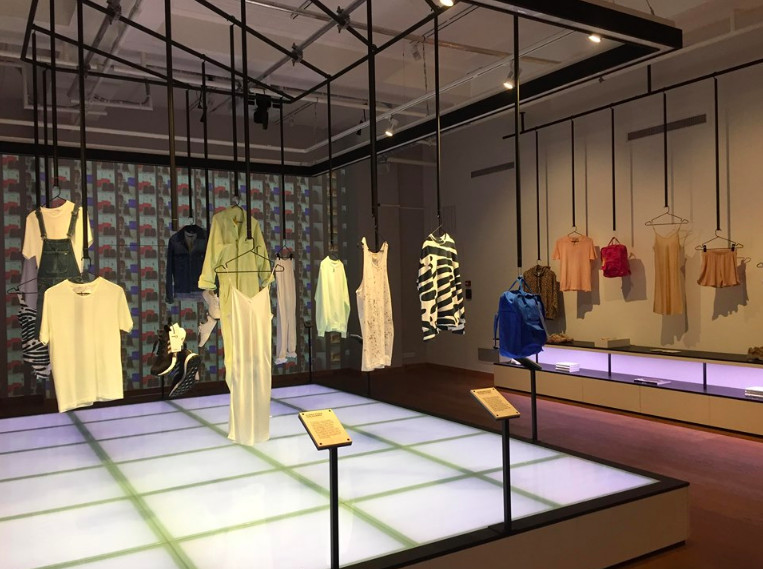 Plan your trip today!
So there we have it: the ten best museums in Amsterdam! There are so many more to discover in and around the city, so if this selection doesn't totally satisfy your inner culture geek, check out the city's official tourist website for further inspiration. If you are planning a trip to Amsterdam in the near future, be sure also to read my last article here, which will give you an overview of the best things to do, see, and eat while in Holland's capital. Have a wonderful time, whenever you get round to seeing this magical city, and remember: the longer the queues, the better the exhibitions!
---
Photo gallery
---
---
Content available in other languages
Want to have your own Erasmus blog?
If you are experiencing living abroad, you're an avid traveller or want to promote the city where you live... create your own blog and share your adventures!
I want to create my Erasmus blog! →