Amsterdam and the Fault in our Stars.
For my birthday this year, I decided to take a trip to Amsterdam. It's been my european dream destination for quite a long time now and since I'm here in Paris for my Erasmus+ program, I thought it was quite time. 
The Journey
I took the Thalys train From Paris (Gare du Nord) to Amsterdam (Centraal). Whenever I can avoid to take the airplane I do it: trains might be slower but they're definitely hassle-free. The journey was 4 hours long: the right amount of time to nap, watch an episode of a show you're following on Netflix, read a book, and listen to your favourite travel songs. 
Before coming to Amsterdam
Make sure to book Anne Frank's house and Van Gogh's museum in advance. The tickets are quickly sold on their respective websites. Don't go to Amsterdam without booking your visit at least one month in advance if you really wanna visit these two museums (which I highly recommend). 
What to visit in three days
I stayed in Amsterdam for three days, enough time to visit the main spots and have a memorable dutch gateaway. 
The first thing we did was roaming around the canals: the perfect thing to do during your first day, especially if it's your time in Netherlands. Amsterdam is famous for its canals and unique architecture that you can see all over instagram, but I can assure you it's nothing compared to the feeling of seeing them with your own eyes.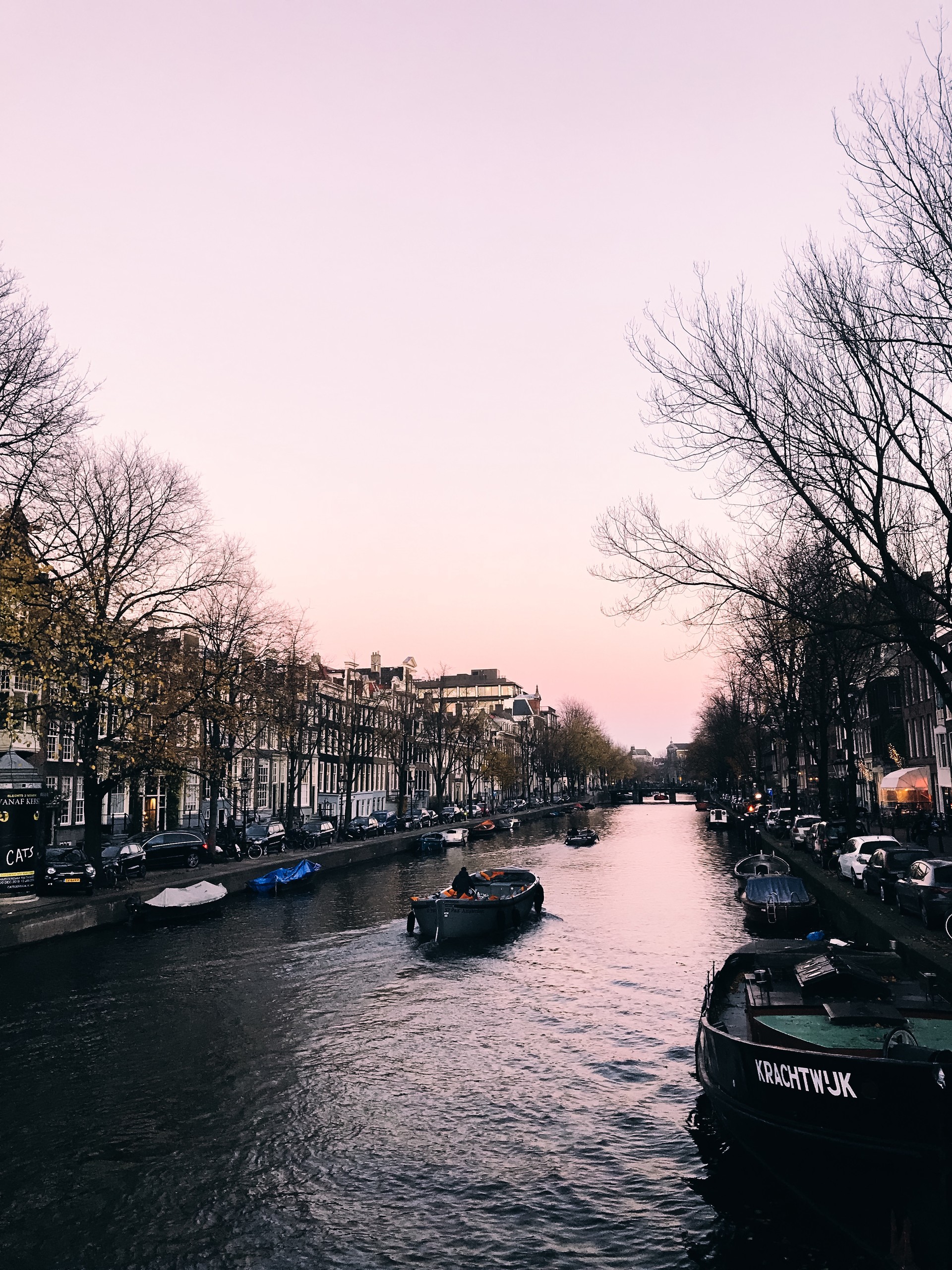 We also went during the perfect time: in the middle of fall, when temperatures are still bearable, and when the city was already filled with wonderful Christmas lights.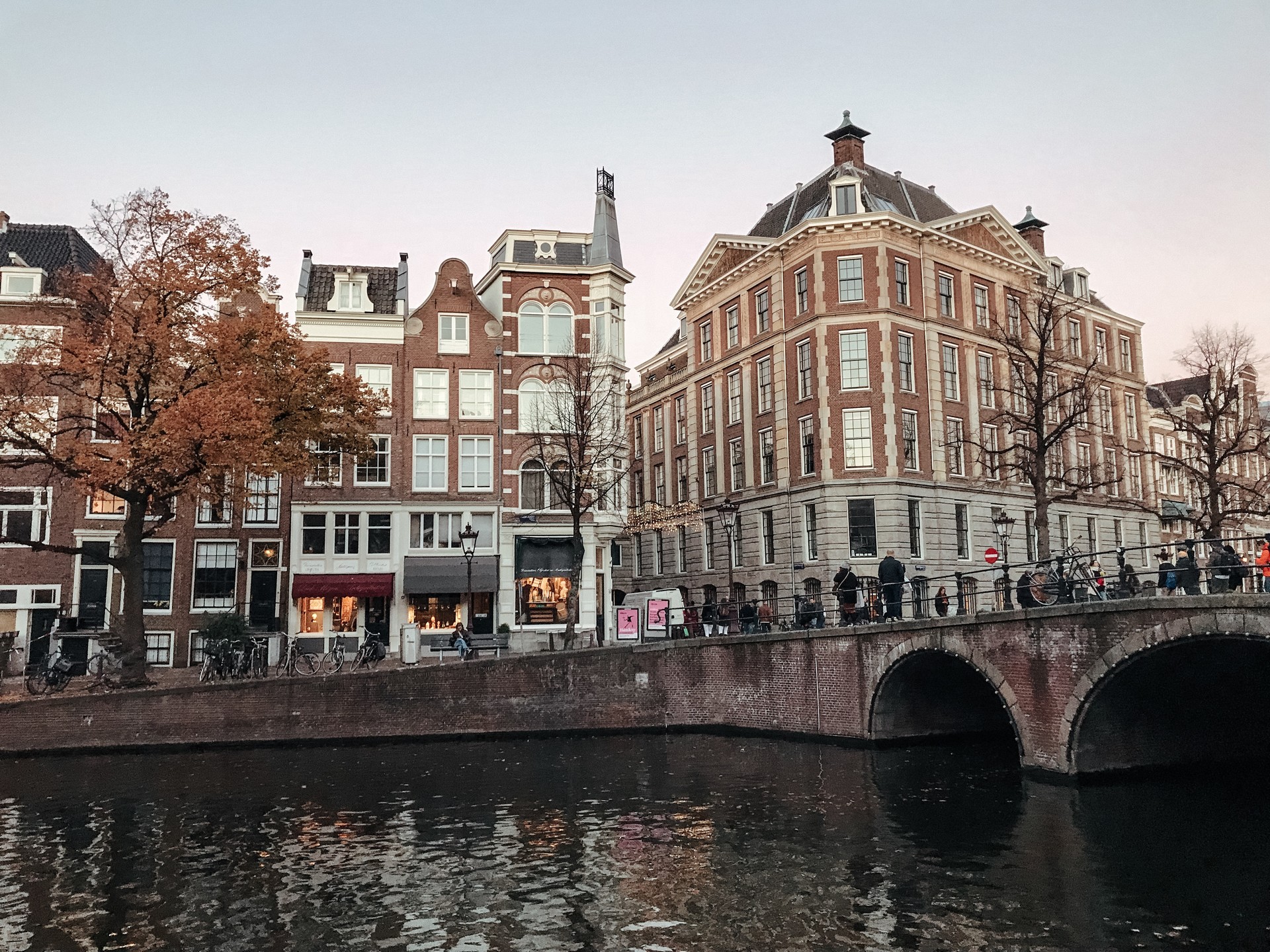 If you ever watched or read "The Fault in Our Stars" by John Green, and if it made you cry as it did to me, then you should definitely go looking for the famous bench, where Augustus tells Hazel Grace the heart-breaking news concerning his health conditions. And yes, Ansel Elgort was definitely here.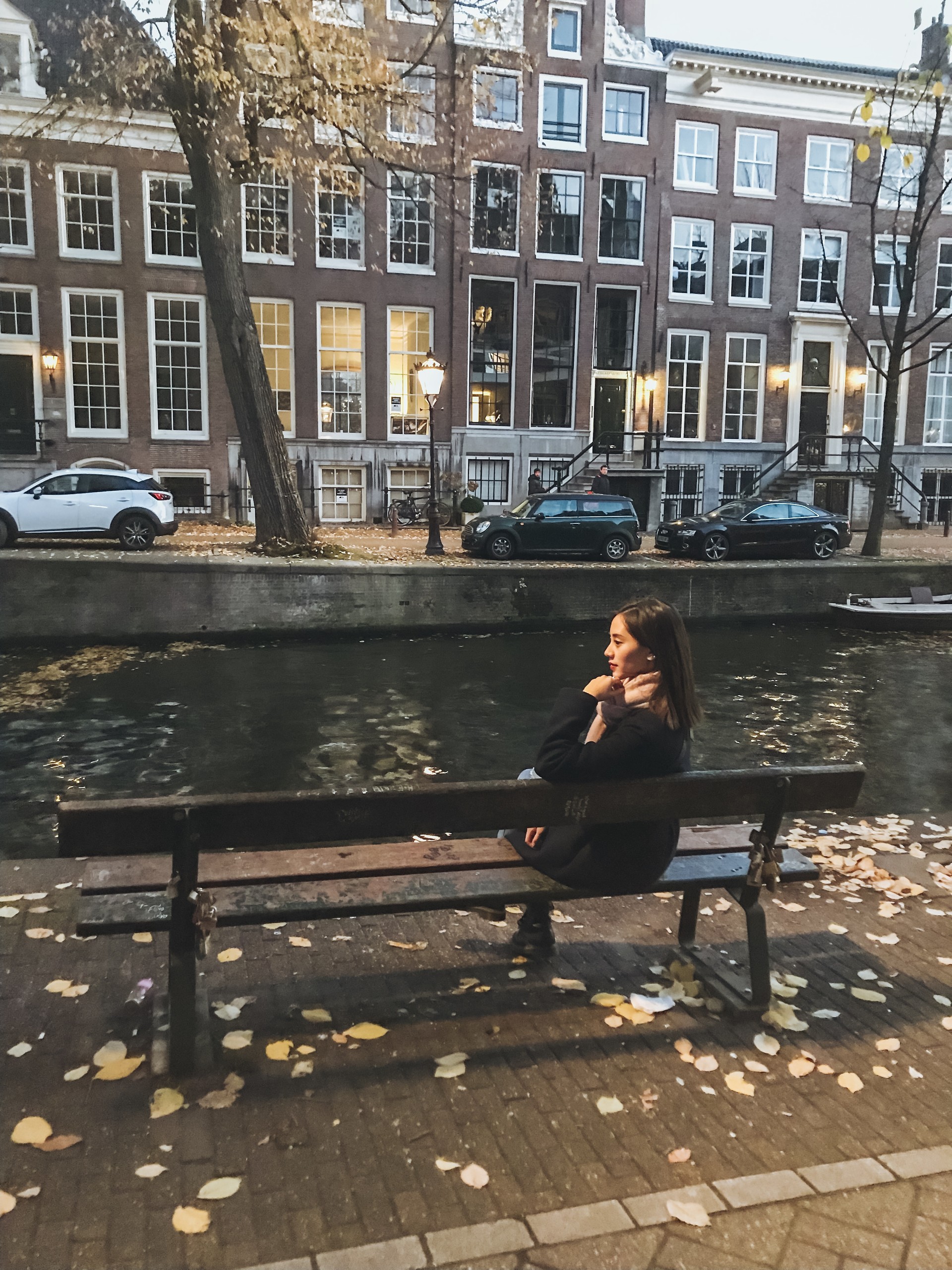 No wonder why Van Gogh Museum's tickets are always sold out. Whether you're an art lover or not, whether you like contemporary art or impressionism or anything else, you should definitely visit this museum. It's one of the best museums I ever visited and one thing I loved about it was the fact that it helps you to know Van Gogh in a way that books cannot. In this museum you will learn a lot about his personal life, about the changes he had to go through to his life, having consequences on his way of painting. You will learn that Van Gogh wasn't just an amazing painter, he also was an amazing writer. You will learn about his letters, about his personal life and relationships with his family members.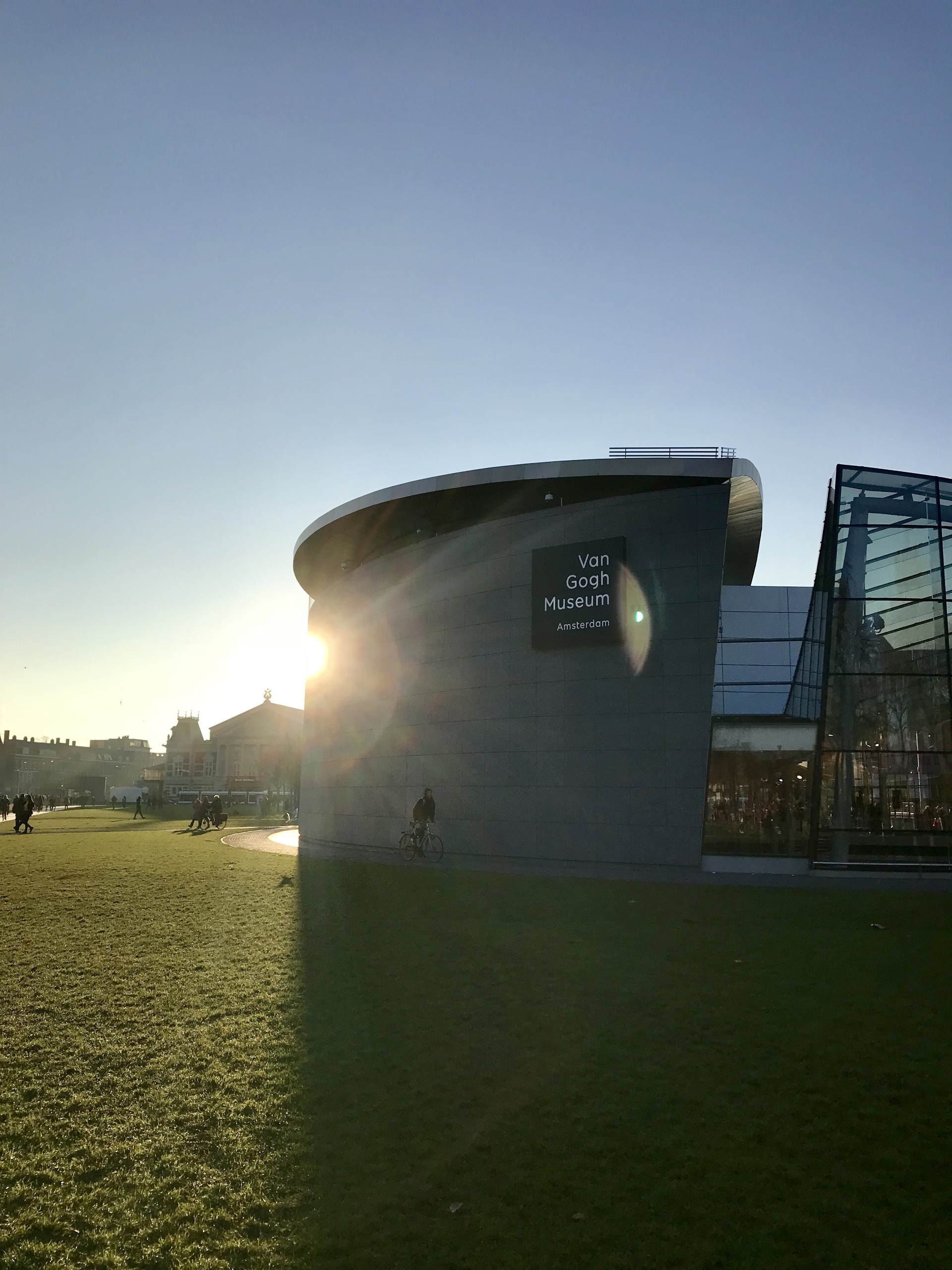 We also visited Anne Frank's house. Up until now it's hard for me to describe how I felt during the visit. Just before entering the museum we were given free audio guides that really helped us to understand more about Anne's life and those dark times. I was having goosebumps even after the visit. 
Last, but not the least, we had a canal cruise our last day in Amsterdam. The perfect thing to do to relax, enjoy the city and see places you couldn't see the previous days. 
So what are you waiting for? I'm sure Amsterdam is in your bucket list!
---
Photo gallery
---
Want to have your own Erasmus blog?
If you are experiencing living abroad, you're an avid traveller or want to promote the city where you live... create your own blog and share your adventures!
I want to create my Erasmus blog! →