Zamora
The protagonist of our second trip outside of Salamanca was Zamora, the capital of the province of Zamora and another city in the region of Castilla y León. Since I knew that I was going to spend Christmas at home in Budapest, before returning, we tried to cross out some places from our bucket list. Since Zamora is located about 70 km, a one-hour drive from Salamanca and we only planned to spend a day there, it was considerably easy to choose. The second reason was that, similarly to the other time in Valladolid, we did not get the luckiest weather. However, to be honest, I have been starting to get used to the mist in the region.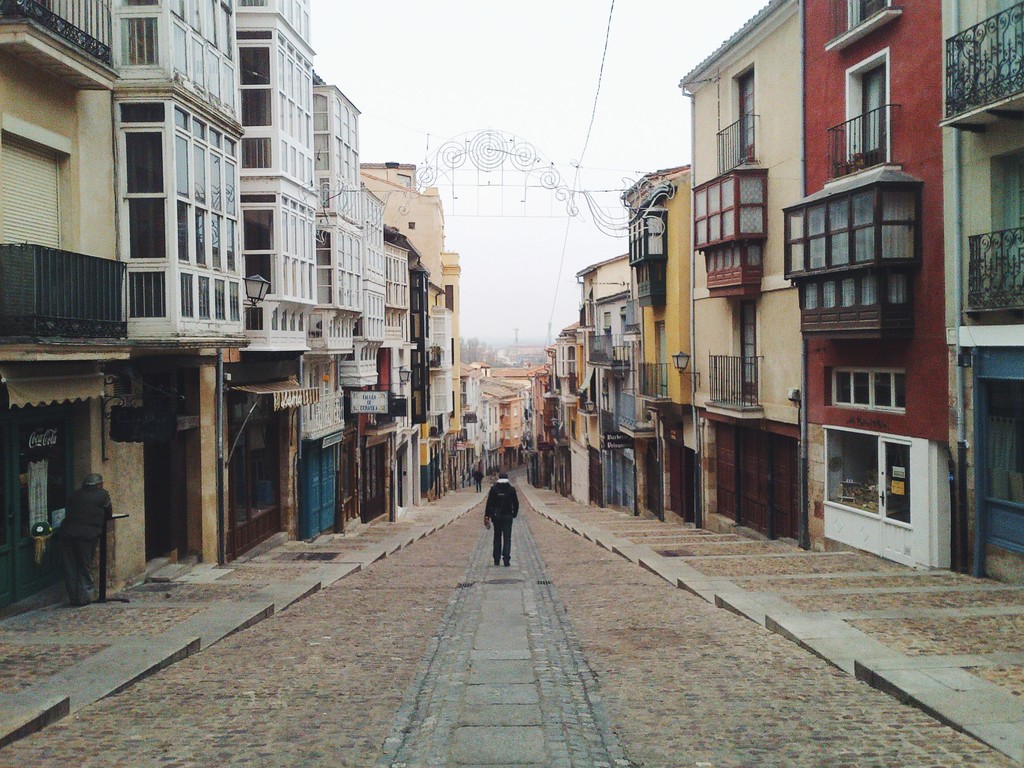 The touristic places we visited
First of all, I would like to tell you that every single Spanish city I have seen so far in my life is constructed in the same way: there is always an old part of the city that is surrounded by a strong wall, which was usually built by the Roman Empire. There is always a main square – called Plaza Mayor in Spanish – that serves as the centre, the beating heart of the city, and where usually the most important governmental place can be found. Within the old area, the buildings are intact, and new ones are built only outside of it. Furthermore, every city has a huge cathedral, which also can be found in here. So no matter which Spanish city you are planning to discover, you can make sure that at least there will be an old town, a huge wall, a Plaza Mayor and a cathedral to check out. It is actually a fun game comparing which Spanish city has the biggest Plaza Mayor, the most beautiful and gigantic cathedral or the longest wall.
We did find all these places in Zamora as well.
Plaza Mayor
I have to tell you that the Plaza Mayor of Zamora does not look a lot like the typical main squares in Spain. At first, I did not even realize where I was standing at. Generally, the Plaza Mayor has a mathematically accurate square shape and there is nothing inside. Well, the one in Zamora has a little distorted, a half-square-half-round shape and a church right in the middle, which prevents you to look through the whole Plaza at one sight. You have to go around and check every part separately. So this is what we did.
The Cathedral
The cathedral of Zamora was built in a medieval, Romanic style. Again, I was not very impressed by the cathedral, either. I definitely don't want to say that it did not look good at all, but I have seen more captivating ones. Probably for this reason, I barely took photos of it.
The Medieval Castle
The Castle of Zamora is a fortress from the Middle Ages that was renovated a couple of years ago. To the castle also belongs a huge green park, where unfortunately we could not have a stroll because it was too dark. From both places you can enjoy breath-taking views of certain parts of the town and the river banks of Douro.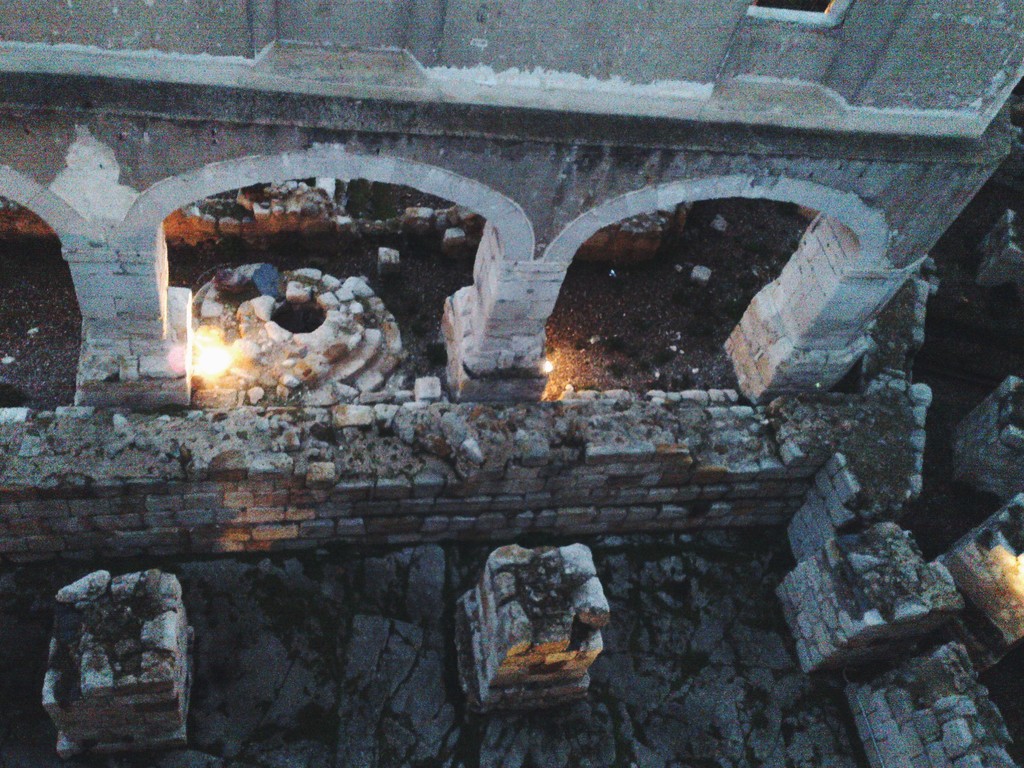 Puente de Piedra de Zamora
Zamora has a very symbolic bridge that we loved a lot, especially because we had a nice walk along the river, and the bridge was just in front of us. A while ago, this bridge appeared on the news, because for a couple of days it could not have been approached due flooding.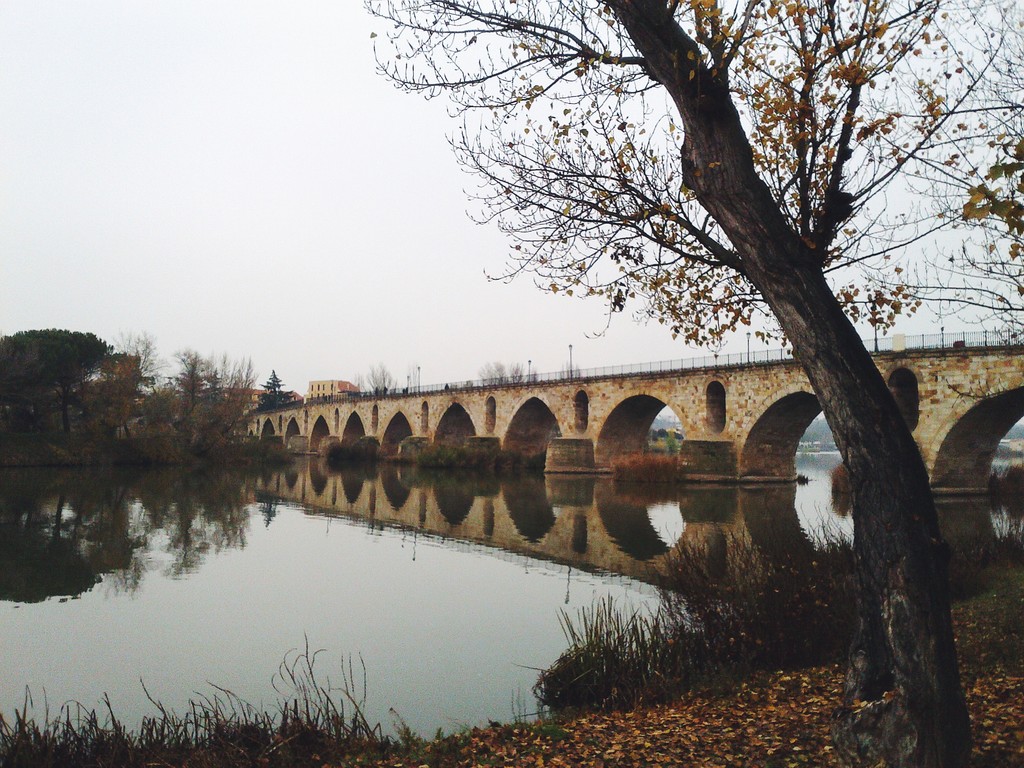 Museum de Ciudades Medievales
We also entered a museum, quite randomly and for free. It was about the medieval cities of Spain. It must have been very interesting, but my level of Spanish is not there yet that I would understand everything.
The Christmas Market
And finally, we got to my favourite part. It has to be known that I am kind of a fan of Christmas, I love the lights, the songs, the markets, everything. Thus, I was immensely happy to see a market (not exactly a Christmas one, but similar enough to be excited about it) walking down the streets of Zamora, especially because in Salamanca there are none – or at least not that I know of. A lot of different things were being sold at the market, staring from the typical pastries of the city, through some strong Spanish liquors, till handmade soaps. We bought some kind of coconut cake for 1 euro. Had a nice taste. Here is a photo of it.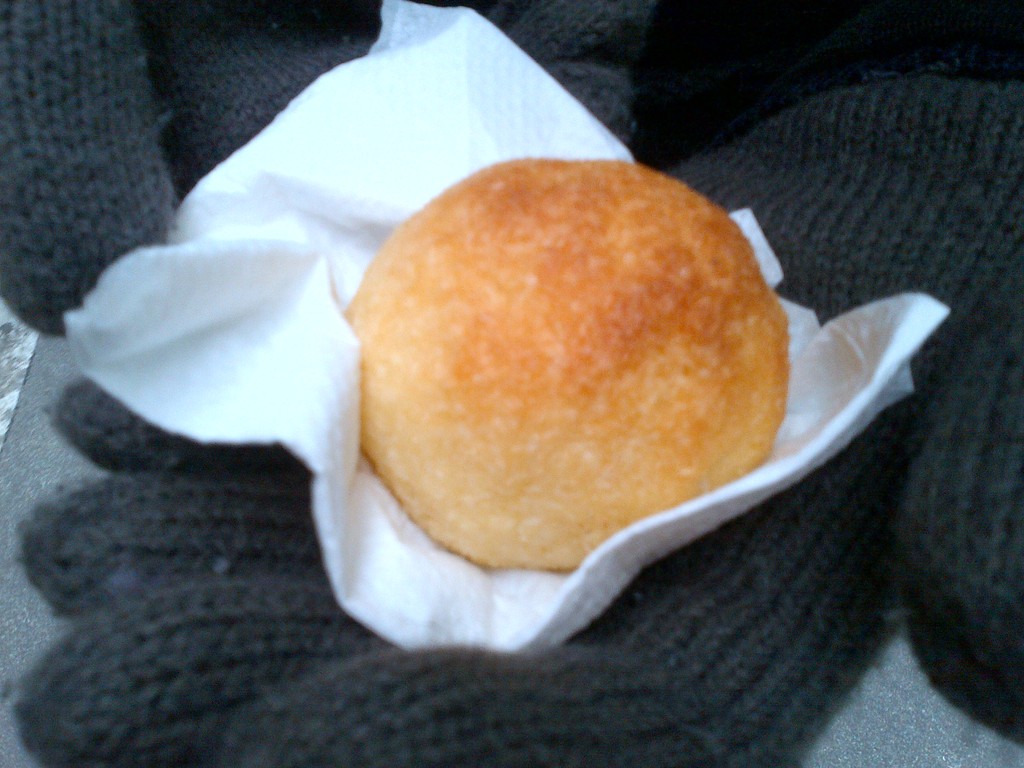 Before finishing this post, it is worth mentioning how amazing the streets of Zamora are. They are so narrow but full of tapas bars and party places, and above you can find the cutest little flats. I immediately fell in love with them! Maybe it is crazy to say, but for me this was that best part of the city. :)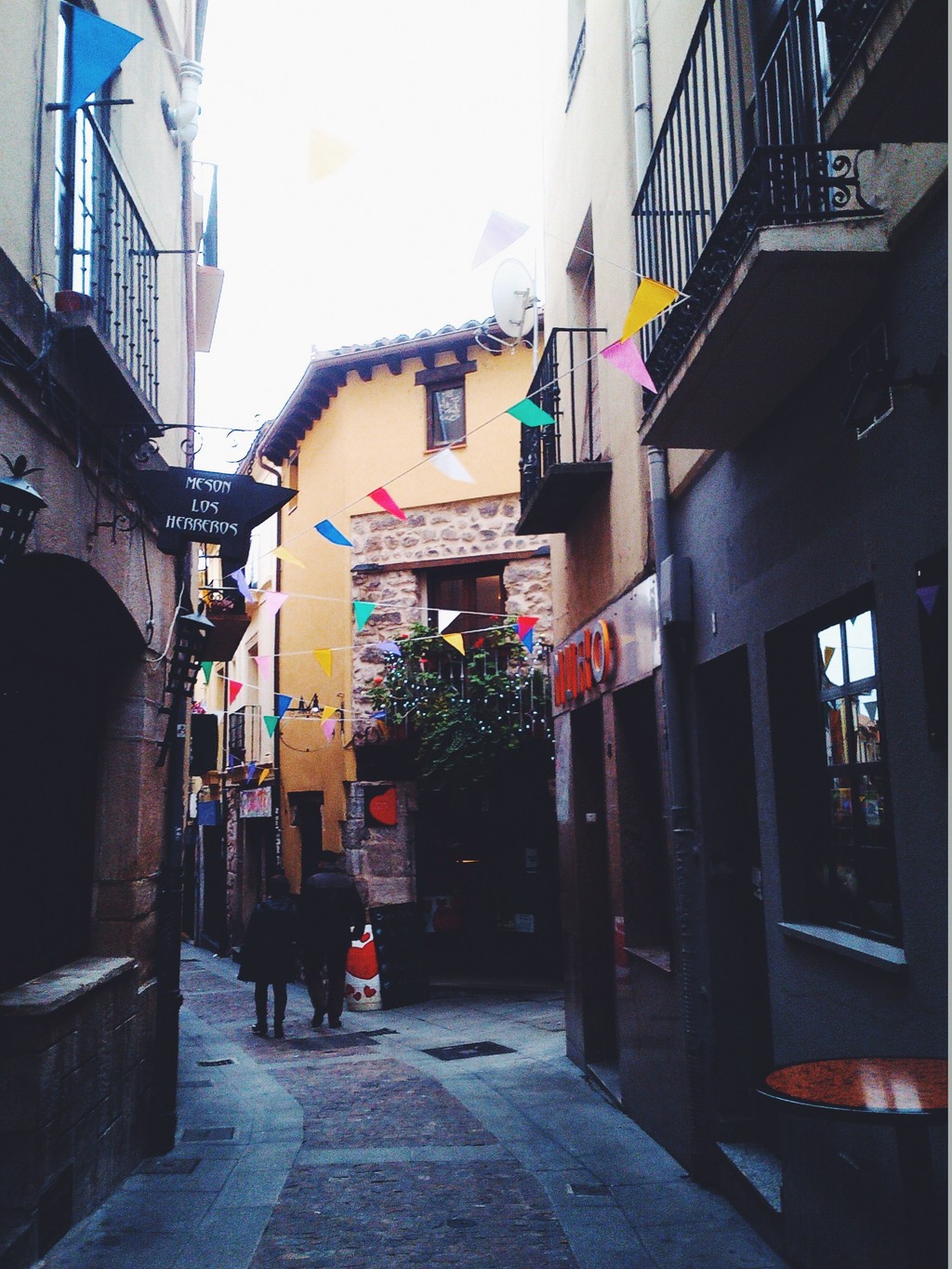 In total, I liked Zamora, but my favourite Spanish city still has to be found ;)
---
Photo gallery
---
---
Want to have your own Erasmus blog?
If you are experiencing living abroad, you're an avid traveller or want to promote the city where you live... create your own blog and share your adventures!
I want to create my Erasmus blog! →