Italy for Ferragosto
Architecture and landscape

10 / 10 points

Entertainment

8 / 10 points

Culture and customs

10 / 10 points

Transport

10 / 10 points

Gastronomy

10 / 10 points

Prices

6 / 10 points

Party

8 / 10 points

Weather

8 / 10 points
---
Italy will never cease to amaze me. This time round I followed my boyfriend, Iacopo, back to his home country to spend Ferragosto with his family. The Italian religious holiday is to be spent with friends and family accompanied by mountains of food and wine - and that's exactly what I experienced.
This was to be my third visit to Iacopo's village in the Italian Alps. The tiny, rusting town of Ponte in Valtellina is situated in a massive valley surrounded by mountains, apple farms and vineyards. It really is like something out of a fairy-tale.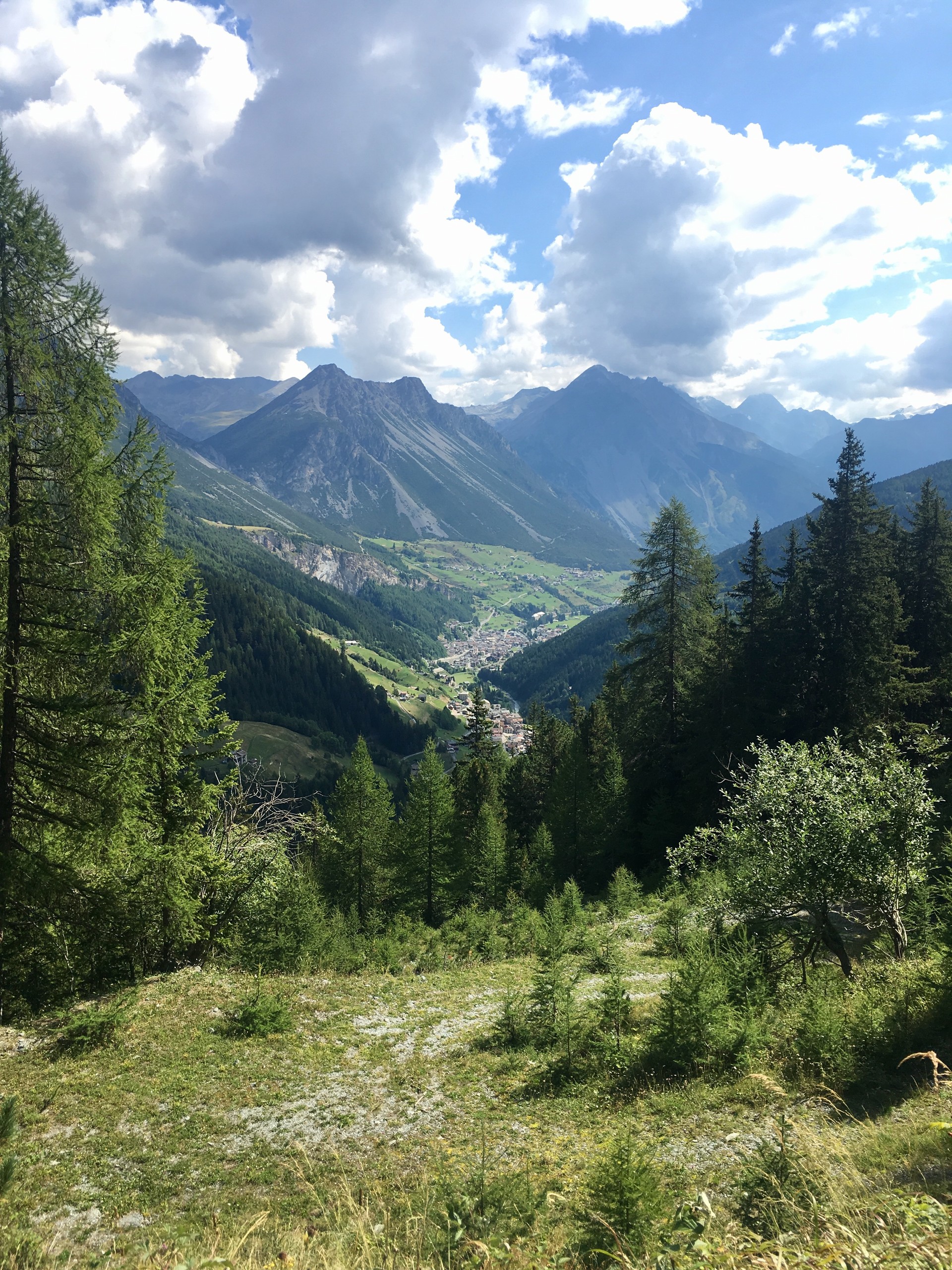 First two days in Pietasanta, Tuscany.
This year, Iacopo's friend from Ponte had invited us to spend a few days at the beach at Marina di Pietrasanta in Tuscany where his girlfriend had a family beach home. I flew direct from Glasgow Prestwick to Pisa airport where Iacopo picked me up in his pal's car. It was around a 40-minute drive to the beach and the weather was perfect! Armed with a packed lunch, we stayed at the seaside until 6pm then we headed back to the town of Pietrasanta to shower and start our Aperativo of Aperol and some nibbles.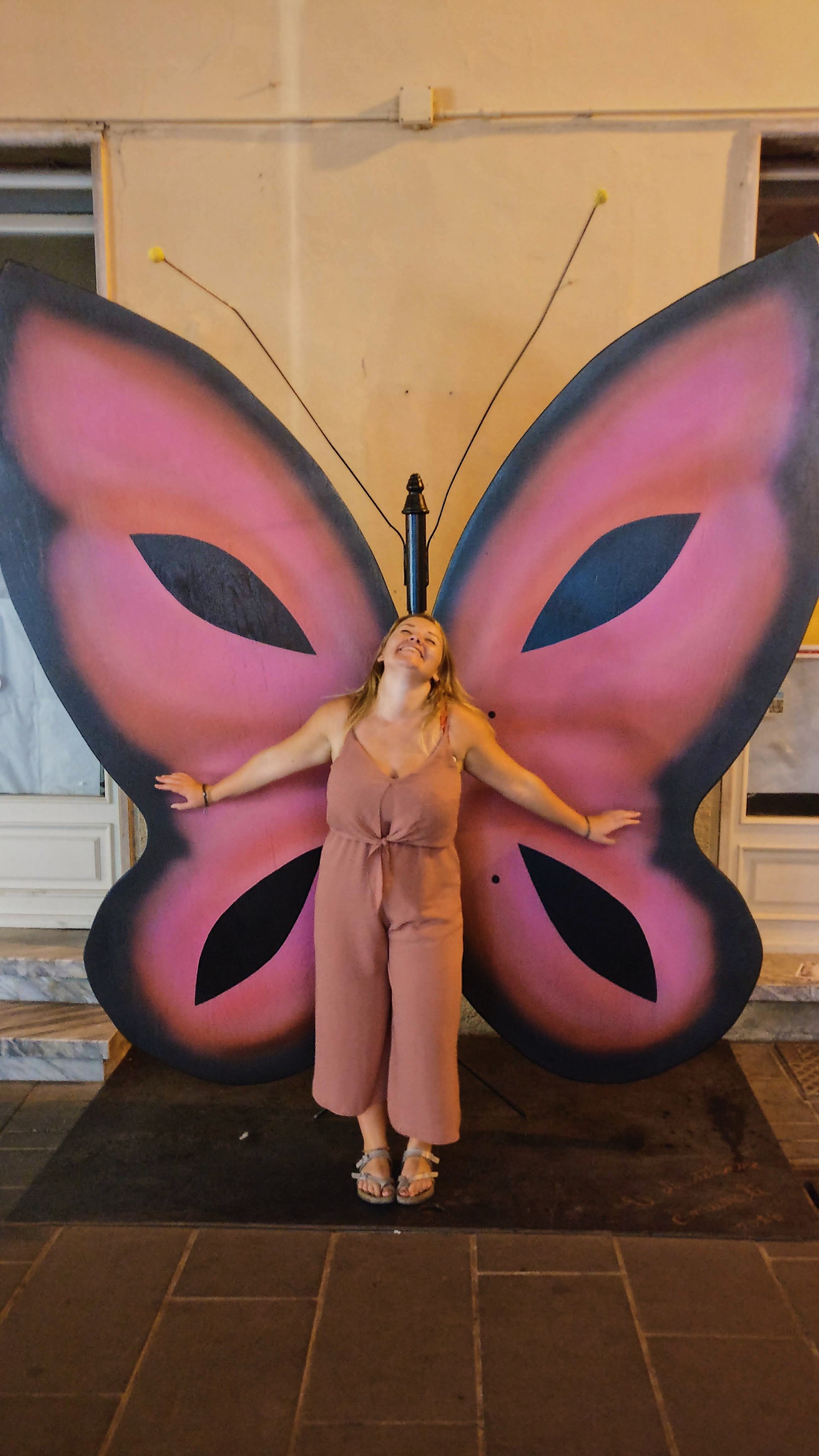 It was La Notte di San Lorenzo in Italy which marks the period when shooting stars can be seen in the sky. That night we were lucky as there was a Sagra in a close-by town. A Sagra is like a big outdoor party with a stage and live music and tonnes of long tables for people to sit and enjoy an array of delicious food. There were five of us so we ordered a variety of dishes to share. This included barbecued pig shins ("stinchi" lol), ravioli and roast vegetables. Everything was amazing and I was completely stuffed by the end.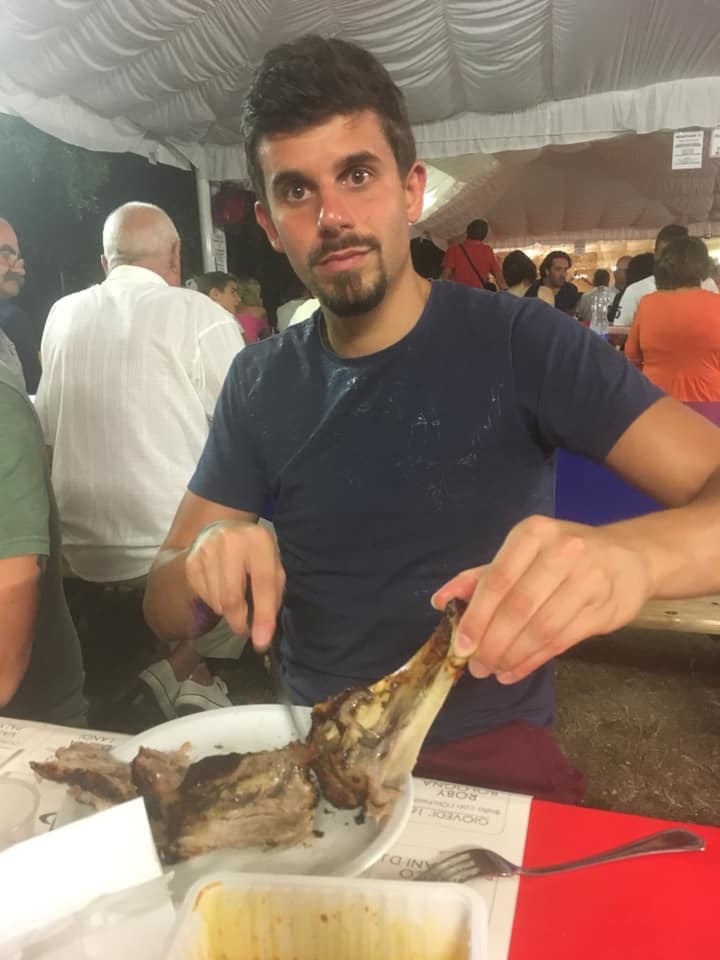 The next day we headed back to the beach after breakfast. Unfortunately, at lunchtime there was a massive thunder and lightning storm. We took this as a great opportunity to retreat under the restaurants canopy and have a seafood lunch. We watched the storm pass over then headed back to the loungers where we fell asleep.
It was a long drive from the seaside all the way back to Ponte, but as I wasn't driving, I took the opportunity to catch up on the sleep I had lost from the night before. It took around 5 hours to get back, crossing two regions on the way to the valley in the Italian Alps. We figured out that my flight from Scotland to Pisa was cheaper than driving from Ponte to Pisa as the motorway tolls were more expensive than my flight; and that was before the cost of petrol too.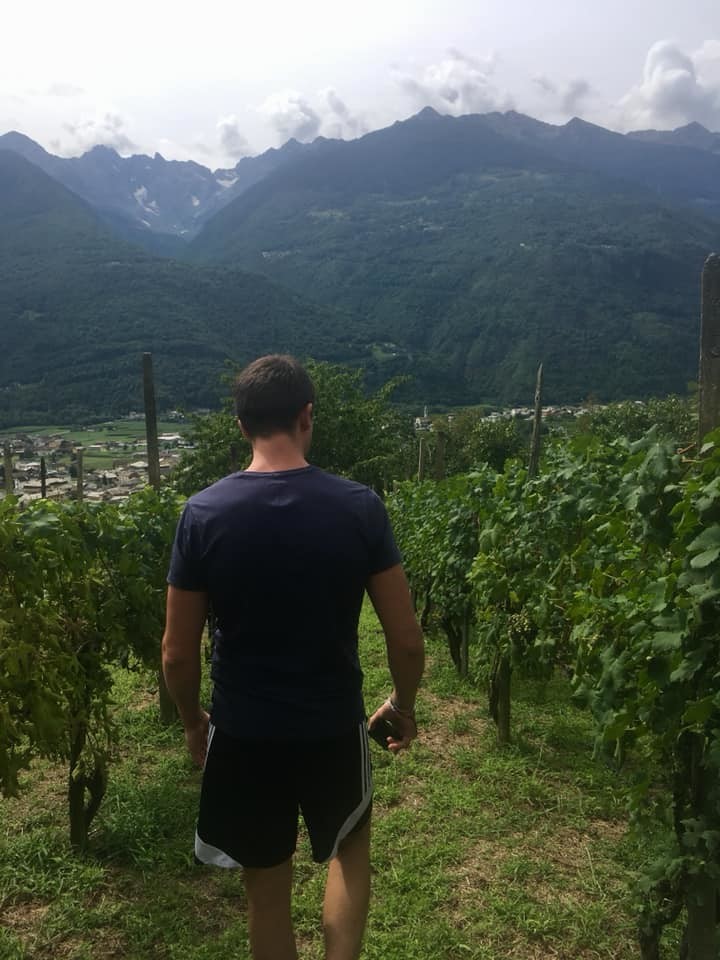 After a lie-in on the Tuesday morning, I woke up to the most perfect surroundings. I opened the bedroom windows which allowed the sunlight and the beauty of the surrounding mountains and greenery flood into the room. It was like something out of a story book. We got called down for breakfast by Iacopo's parents. It was so nice to catch up with them as the last time we had seen each other was a year ago.
In the Alps : Ponte in Valtellina. 
That morning, Iacopo and I walked around the village, taking a look as his father's vineyard and the cellar where he makes the wine – again this is real life, not a fairy-tale.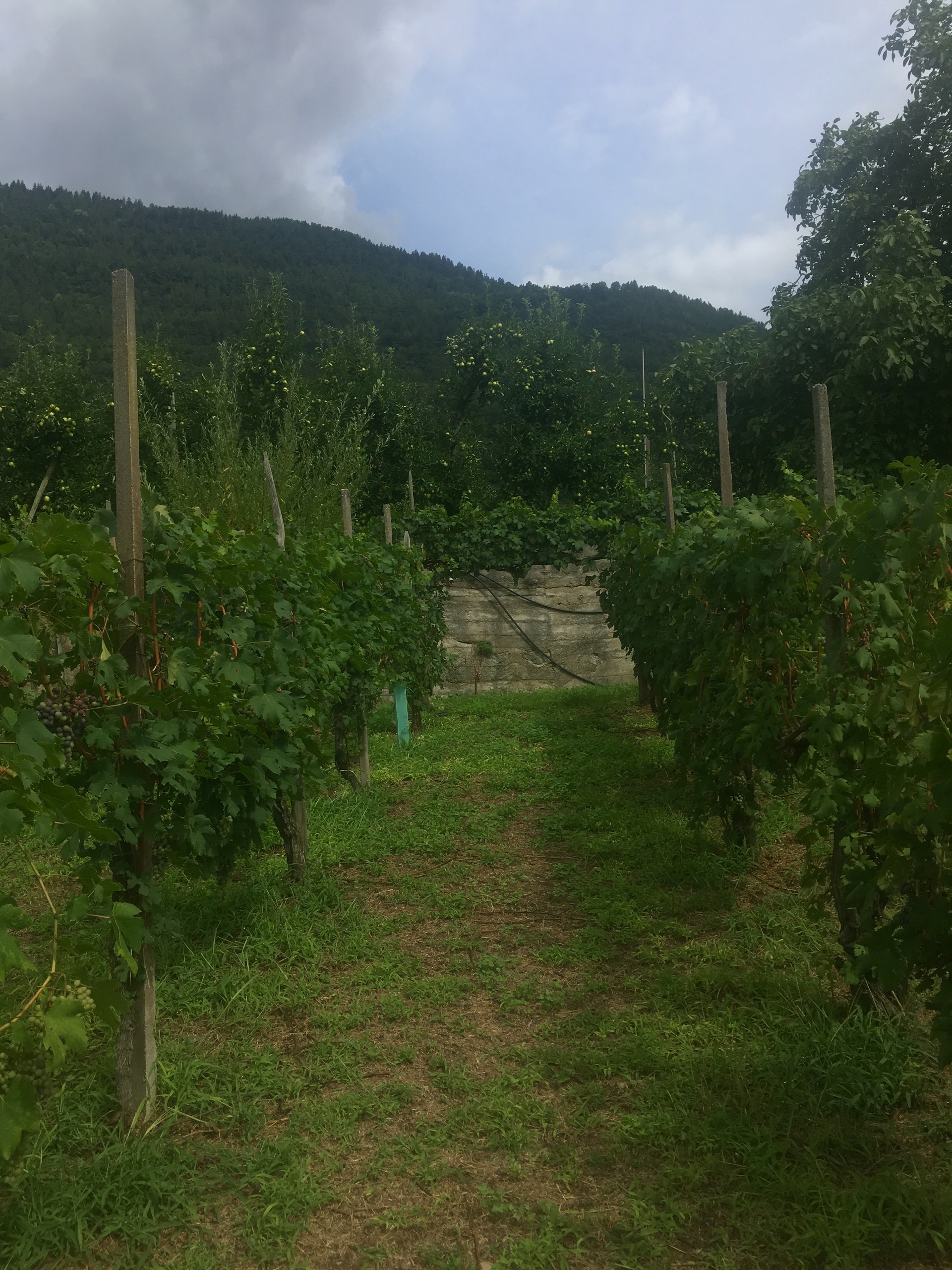 We headed back for lunch where we ate pasta, then some meat and cheese, then some tomatoes, then some fruit, some chocolate and a coffee with a liqueur. I was so full, and it was the same routine at dinner but with more meat thrown into the pot. I still don't understand how Italians are so slim with the amount of food they eat. The whole week I was encouraged to eat more and to try something else and taste this and that. It was so much that one night I was sick, simply from eating too much! It's incredible. The food in Italy is amazing but I really cannot get used to the portions.
The Celebration of Ferragosto.
Wednesday was Ferragosto, the day I had been told so much about. It's the day when Iacopo and the rest of his family goes up to his auntie's secluded summer house in the mountains overlooking Tresivio and the rest the valley. The views were breath-taking with the sun highlighting the whole valley. We avoided breakfast in order to prepare our stomachs for the mass of food that was to be served.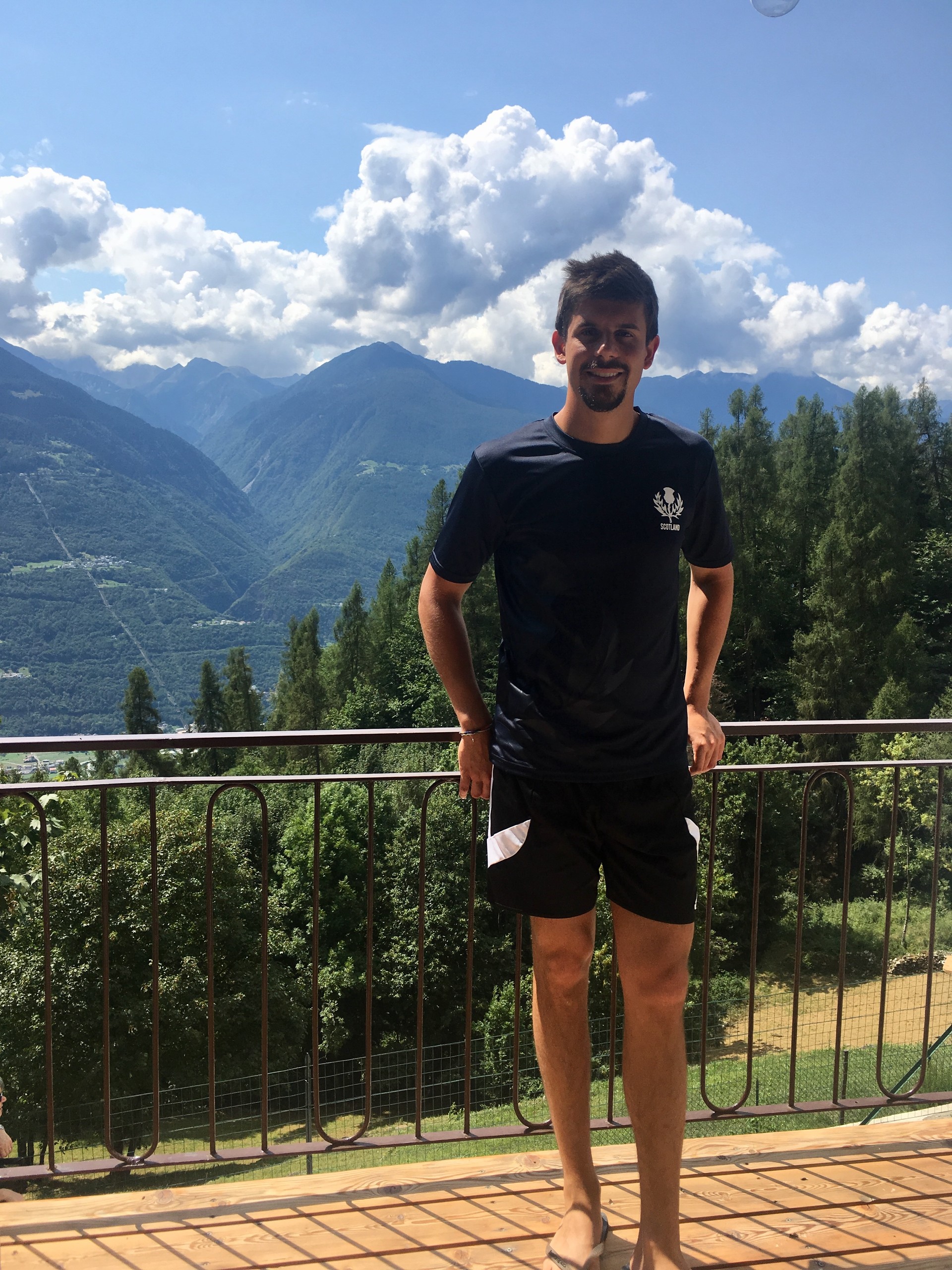 We started off with two pots of rabbit and chicken stews with mushrooms picked from the mountainside. That was accompanied by polenta and various cheeses and cured meats (traditional dishes from the North of Italy and the mountains). There was then a round of roast vegetables and even more stew. We were then encouraged to eat some fruit and have a coffee with a homemade liqueur, not forgetting the 2 litre bottle of red wine straight out of the cellar!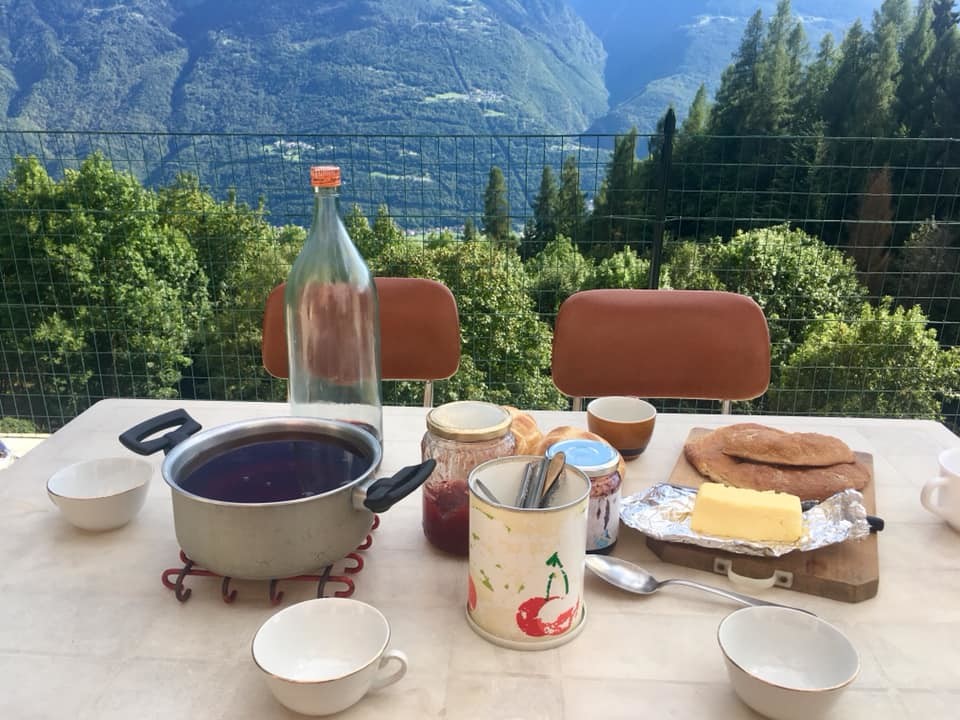 With a small nap in the afternoon under the sun, with enjoyed a 'merenda' of tea accompanied with homemade bread and jam, and bright yellow butter bought straight from the farmer at the top of the mountain. We thought it would be best to go for a little stroll to help digest some of the food before recommencing at dinner time. Dinner was pasta with a delicious mushroom sugo made by Iacopo's auntie and of course that was accompanied by more vegetables, bread, meat, cheese, fruit and wine! I couldn't speak by the end of the day due to the vast amount of food consumed. I passed out as soon as my head hit the pillow. It's a hard life, being fed all the time.
Thursday was spent recovering from Ferragosto with a lie in. In the afternoon, we visited a friend of Iacopo and his little two-year old daughter. In the evening, we chilled with the parents and hung out at the local pub.
Hike up to Alpe Rogneda.
On Friday, we got up early in order to hike up to a cow farmer to buy some authentic cheese and butter from the mountains. We started our walk at Boirolo, then hiked up past the Santo Stefano shelter. A few steep paths later, we finally arrived at Alpe Rogneda where we also saw Lago di Rogneda.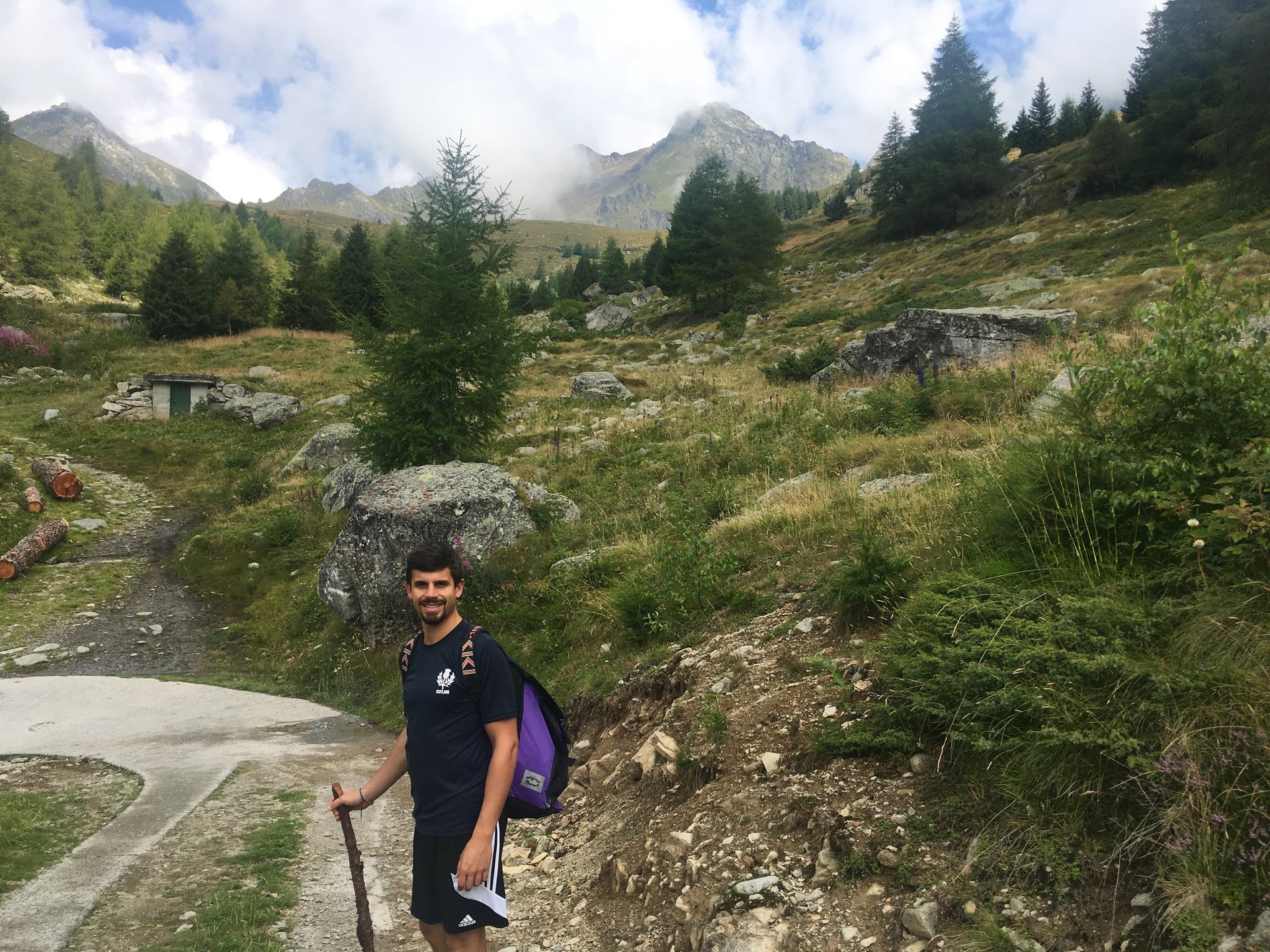 Hiking is not my forté so I complained for the best part of the ascent. However, that was mostly due to the fact that Iacopo had forgotten our bottle of water in the fridge. Every few hundred metres, we came across a small stream that soon became known as our "water point!" which was always declared with such enthusiasm to cover up for the diabolical error of forgetting water. Despite my somewhat extreme lack of hydration, it was an enjoyable walk and the views were amazing! Our starting point at Boirolo was already higher than the tallest peak in Scotland. It's crazy to think that the farmers actually live at the top of these mountains that are over 2000 meters high!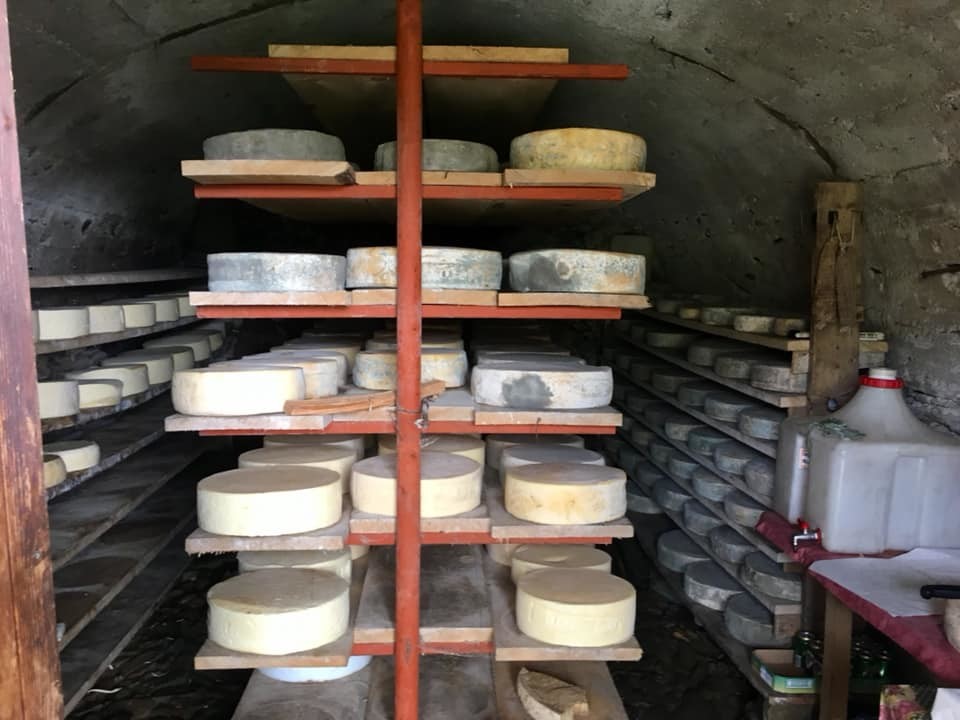 We met the cow farmer at the top and bought two 500g of bright yellow butter and a kilogram of cheese – all organic produce made in the mountains. I discovered that it costs less to buy the cheese and butter directly from the farmer than in the supermarkets, I saw it as a type of compensation for the hard trek up.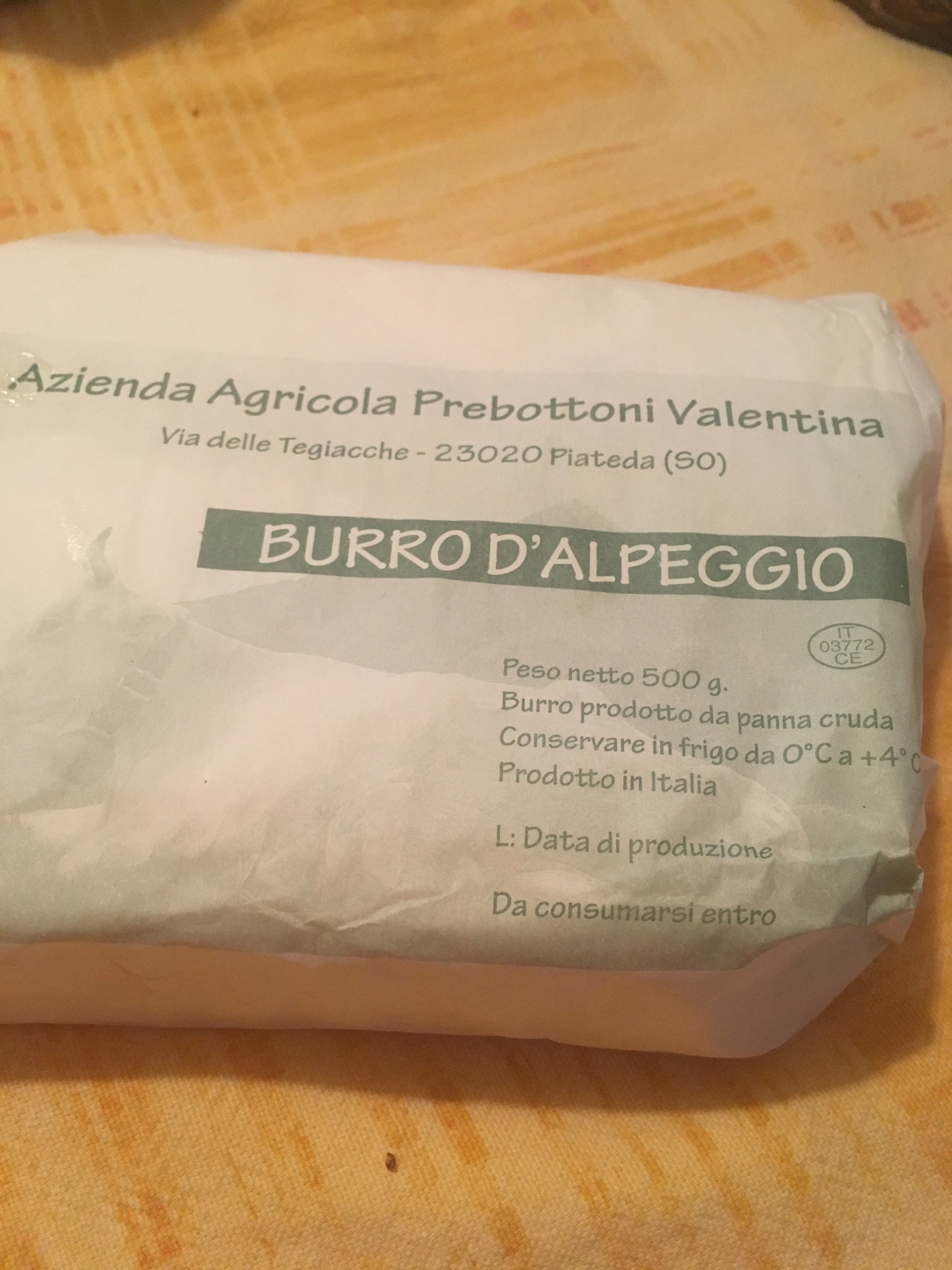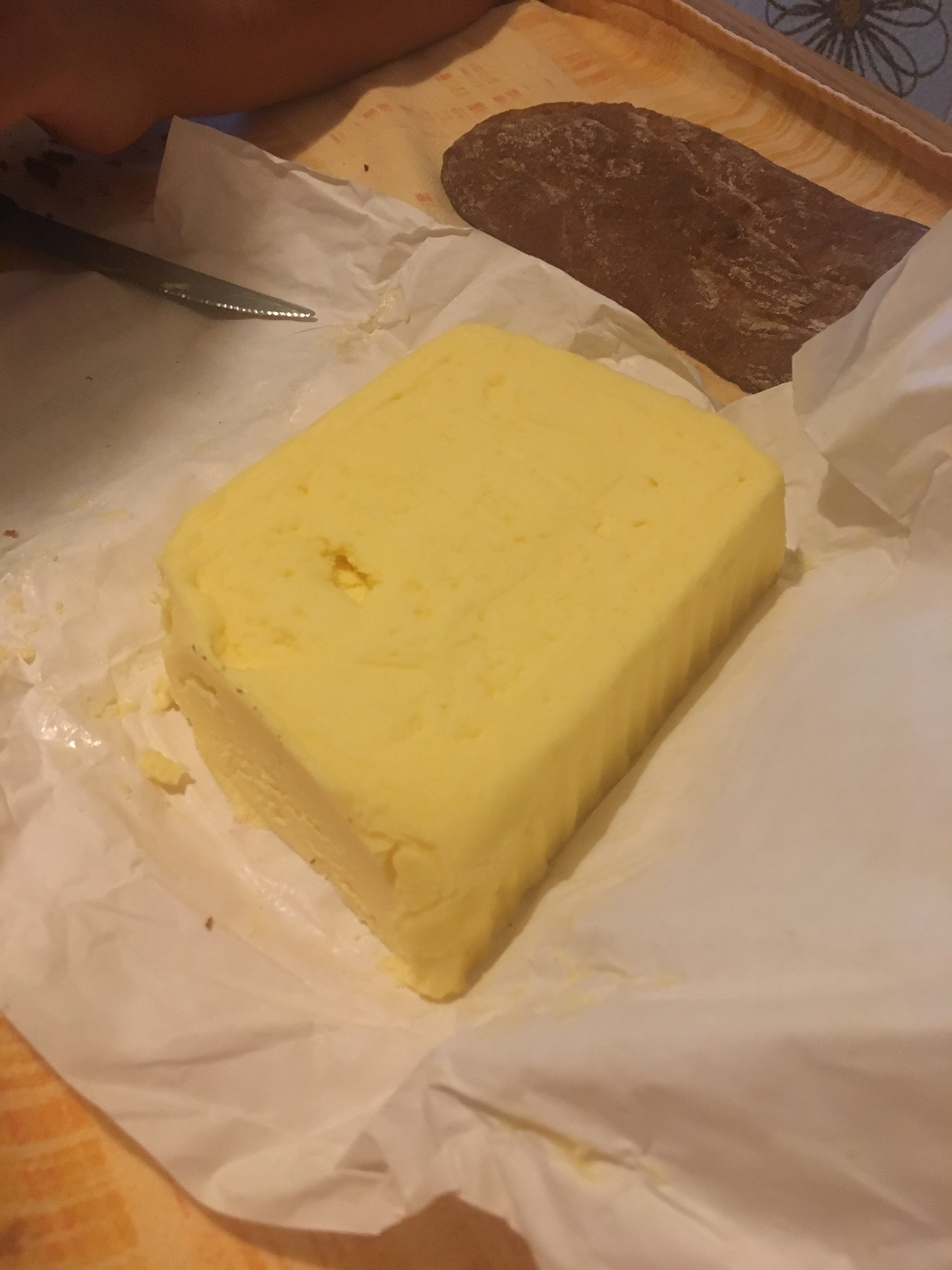 The walk down was somewhat more difficult as we had to be careful not to put too much pressure on our ankles and knees. By the end my legs were like jelly! We headed back via Zia in the mountains for a lunch of gnocchi, of course all made from scratch.
A nap and a shower later we were ready to go out with the parents for the renowned dish of pizzocheri and sciatt – the traditional cuisine from the mountains full of stodge, butter and deliciousness.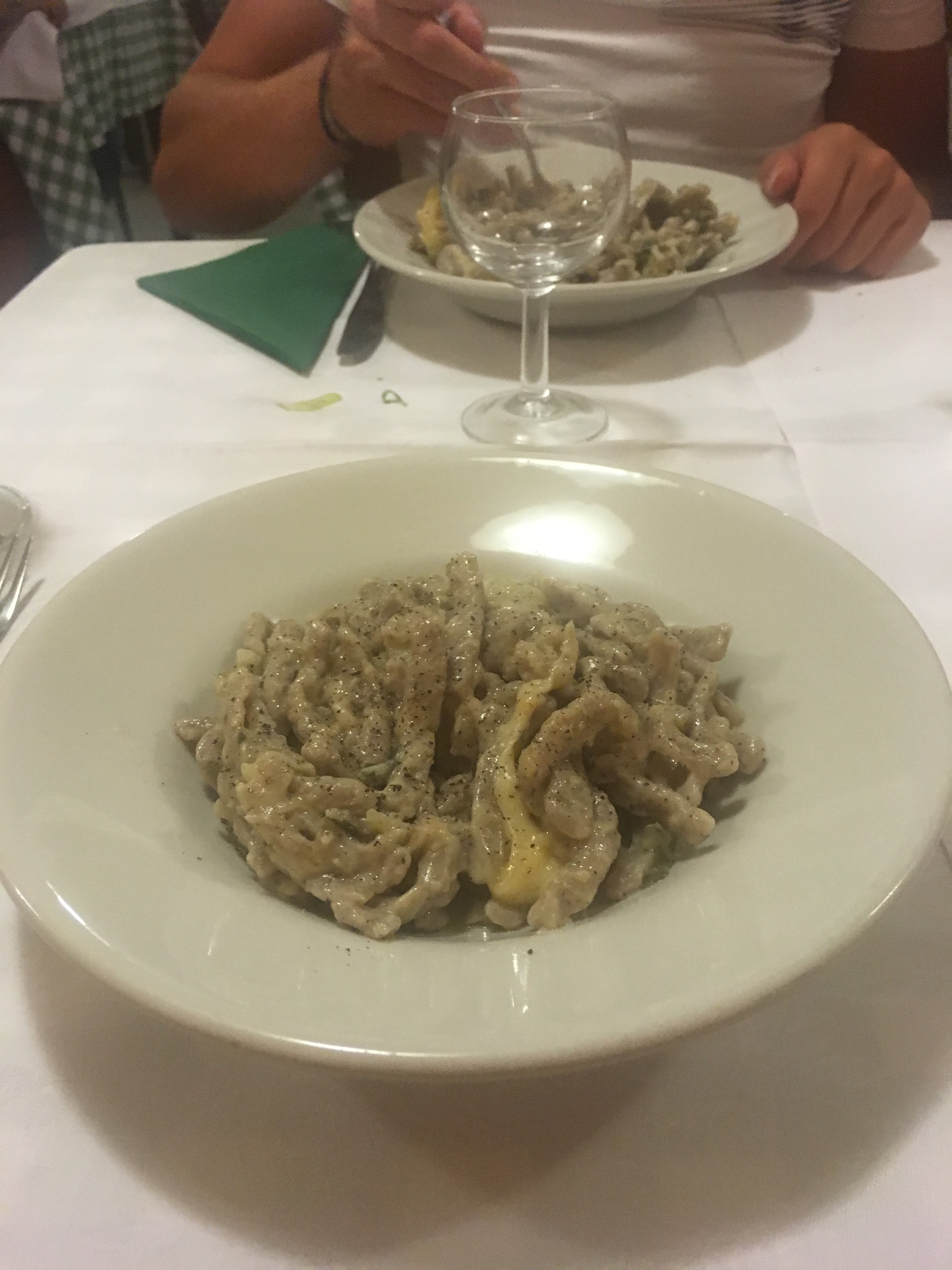 We were to go to the best restaurant in the village, Osteria al Sole, which was designed by Iacopo's cousin and was actually owned by another relative – small town! The food was incredible but again far too much as we also had a sorbet dessert and a coffee on top of the starter and main course. We then met a friend in a bar and yet again I was too full and tired to communicate, all I wanted was to lie down and fall asleep!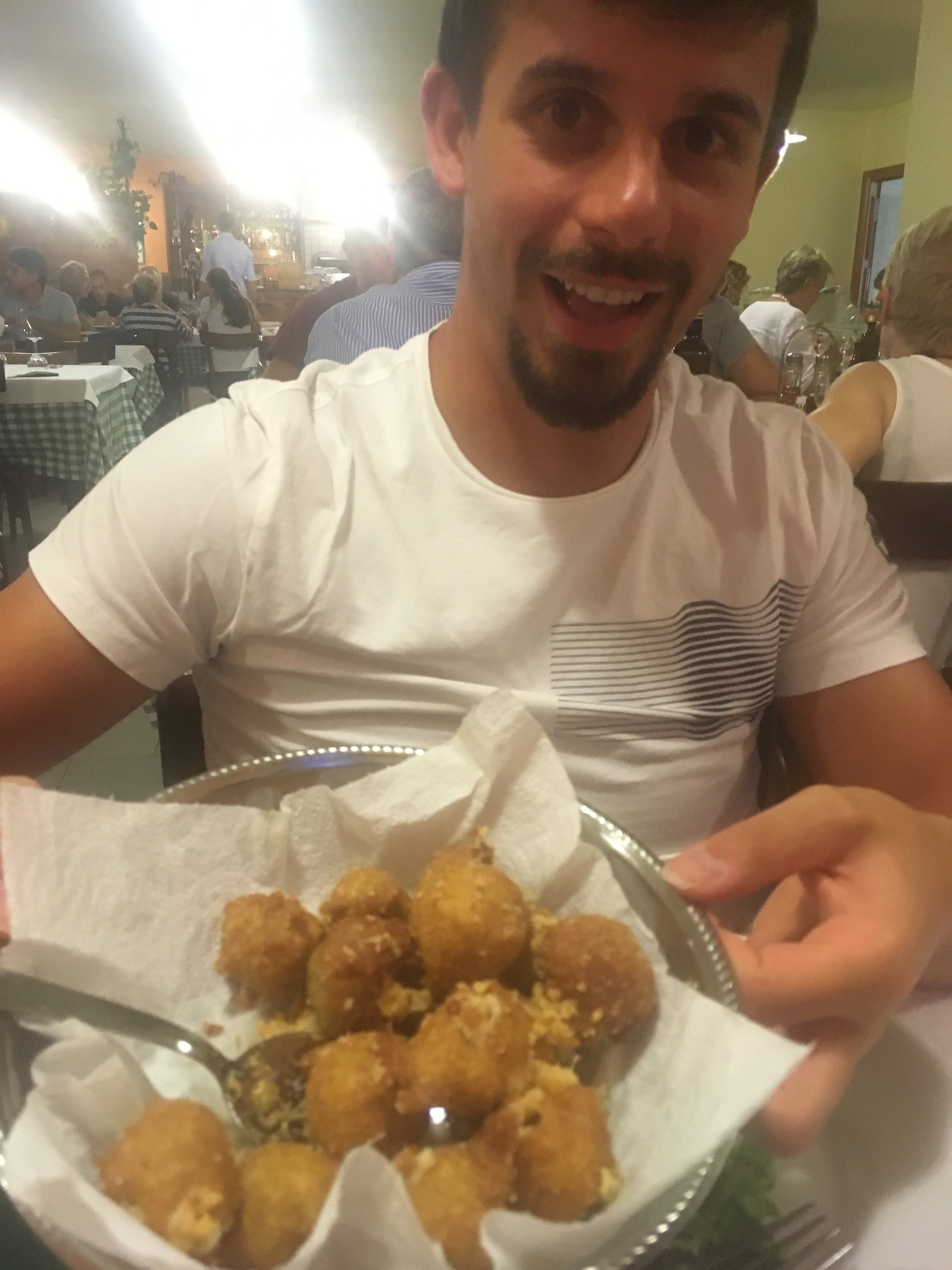 Lago di Como.
On the Saturday, we had decided to take a trip to Lake Como. I was so excited as I had never actually been before despite it being so close to Iacopo's town.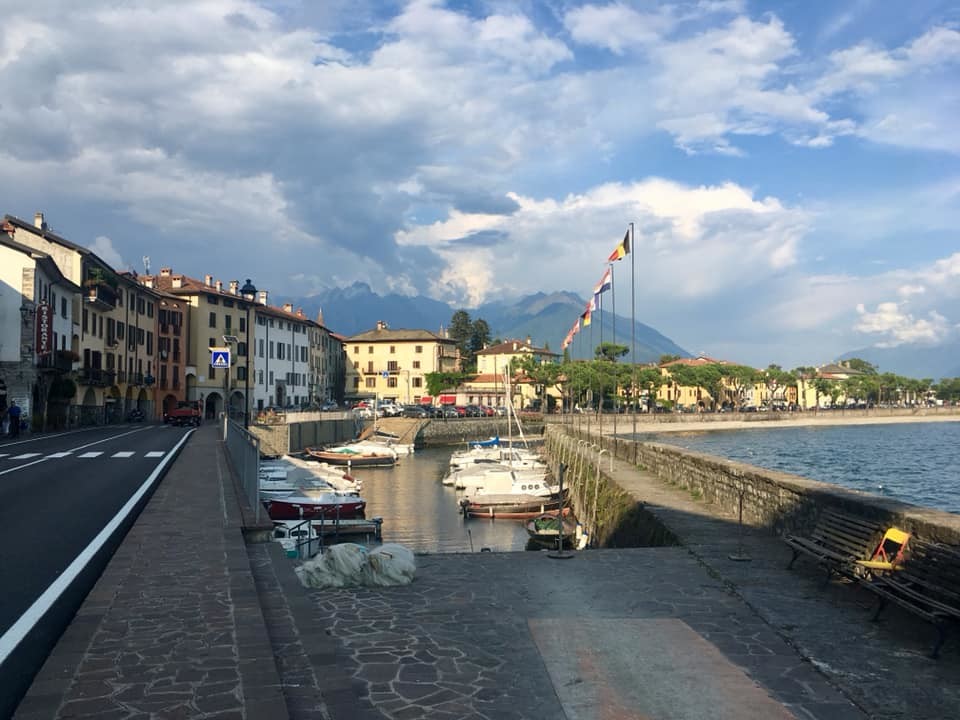 We went to a small place called Domasso where we spent the afternoon beside the lake sunbathing and eating seafood. (Or should a say 'lakefood'?... We had fish). It was nice to be by the lake but I much prefer the beach. The lake is surrounded by stones which makes quite a painful trip to the water. Nevertheless, it was a great day!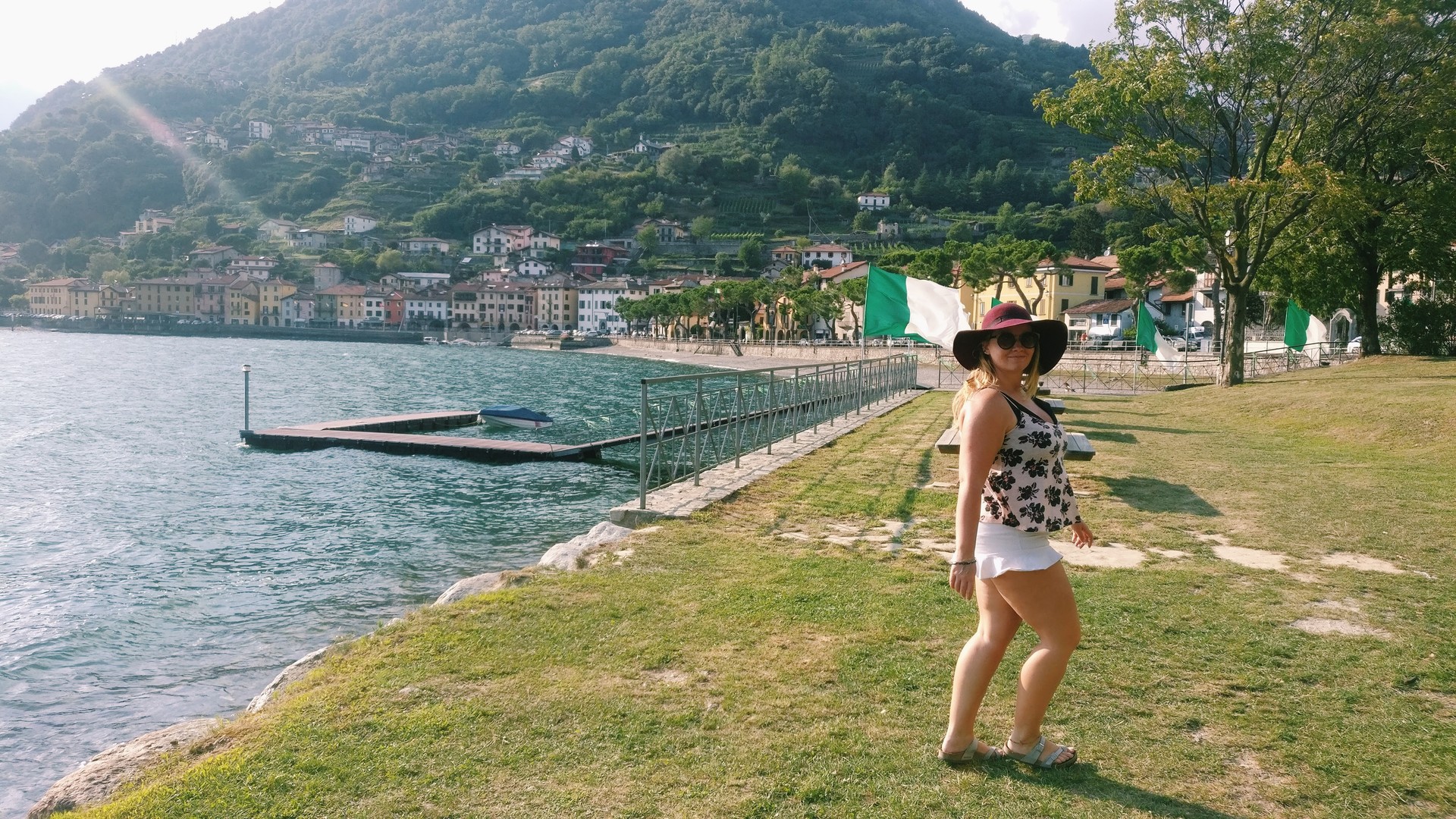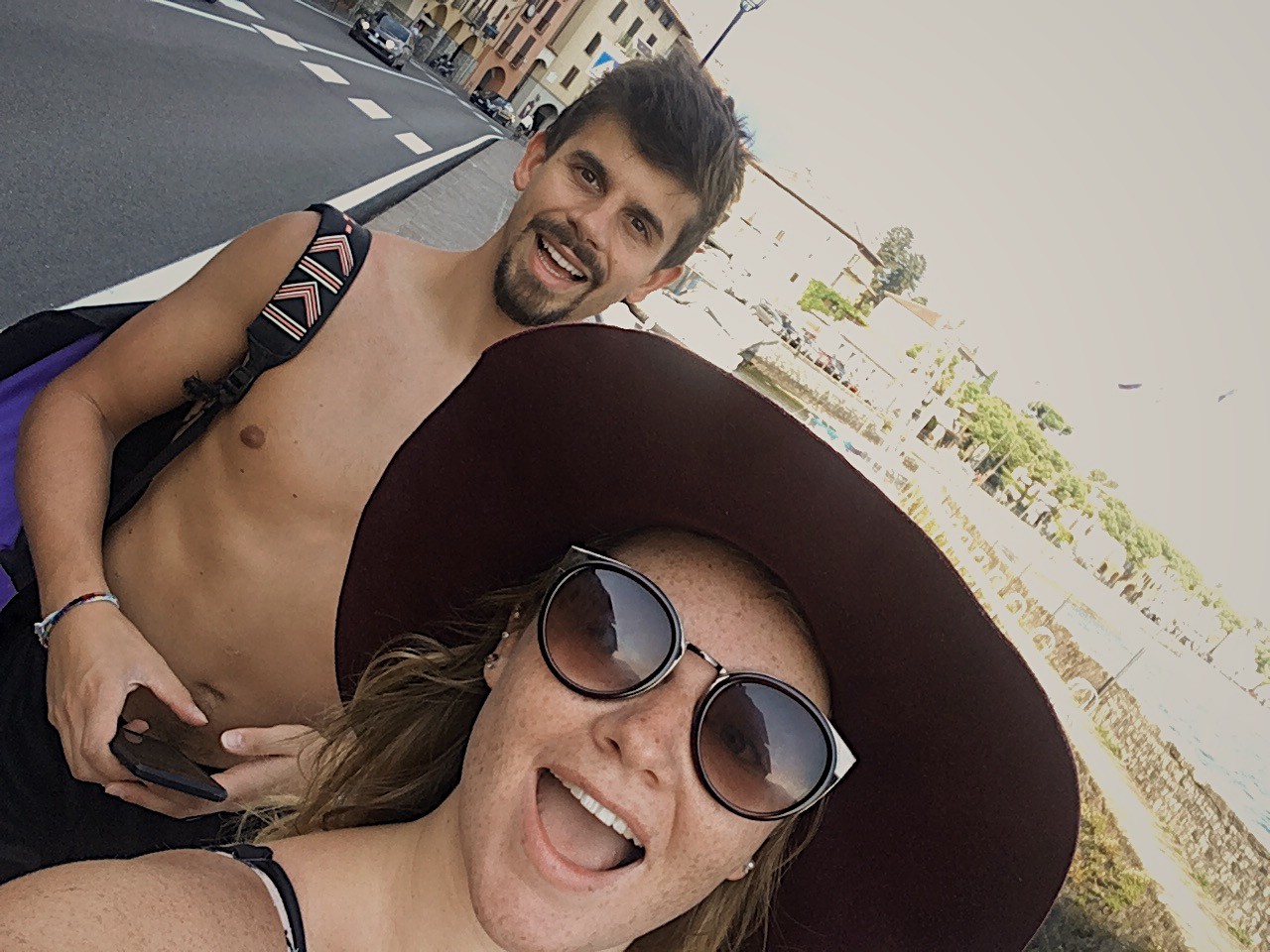 Pizza Night!
We speeded home, blasting the summer tunes before heading back out to visit another one of Iacopo's friends. This particular friend has built a massive pizza oven in his back garden… Fairy-tale stuff, amirite? We spent the evening kneading out the dough, putting on toppings and baking homemade pizza. There was a group of around 15 friends so there were a lot of pizzas, on top of that, there were spit-roasted pig shins (stinchi) and 'coppa'. All to be topped off with not one, but two tiramisú. A night well spent!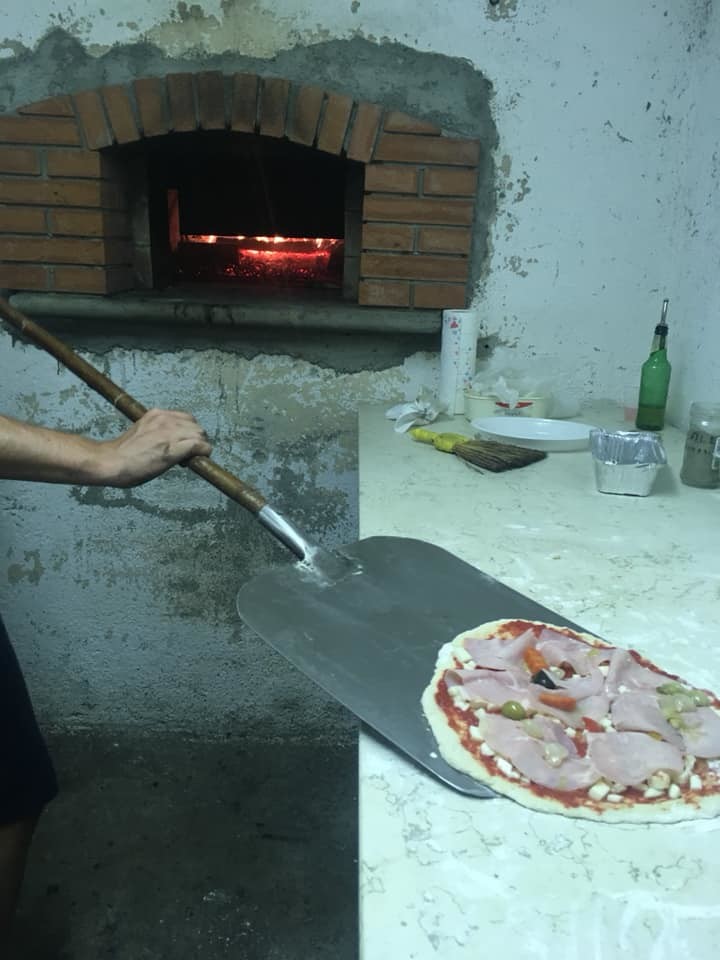 Sundays are for eating.
On Sunday, we were back up to the mountains for a barbequed lunch. That meant ribs, sausages and steak all cooked on a makeshift BBQ. And of course we had all the 'contorni' and wine that we could have wished for. Half way through my first plate, I was told that it was to be one of three courses… I was already full! By that point in the week, I had learned to take tiny portions of each thing in order to be able to try it all without my stomach exploding. That afternoon, we cooked up some home-made jam with hand-picked figs, collected the eggs from the hens and assorted various beans. This was what it was like to live the rustic, farmer life and I loved it.
Trek to Laghi di Cancano.
Monday was our last day up north so Iacopo and I decided to do an easy trek in the mountains near Livigno.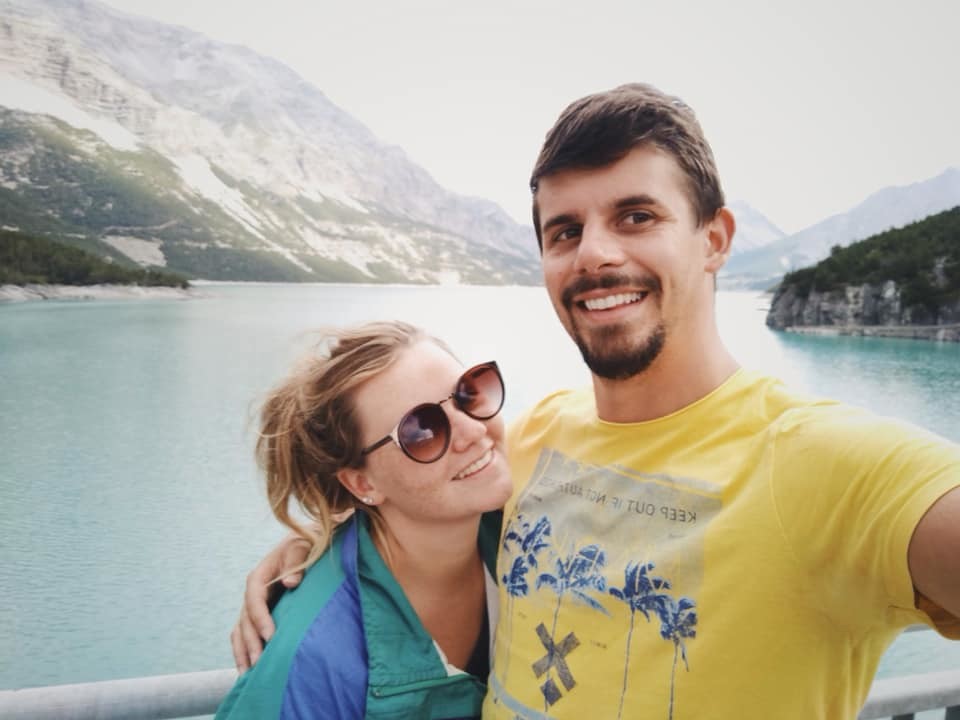 The walk started off in the forest and ended up at the most stunning, blue water, glacier dams. The place was called Laghi di Cancano and the walk there and back held breath-taking views of the most beautiful, natural landscape. It was an amazing day, but after the 6th hour of walking in our cheap knockoff trainers from our holiday in Vietnam, our feet and legs were aching. The last kilometre seemed to last a lifetime, but we made it back and rewarded ourselves with a beer and some nibbles.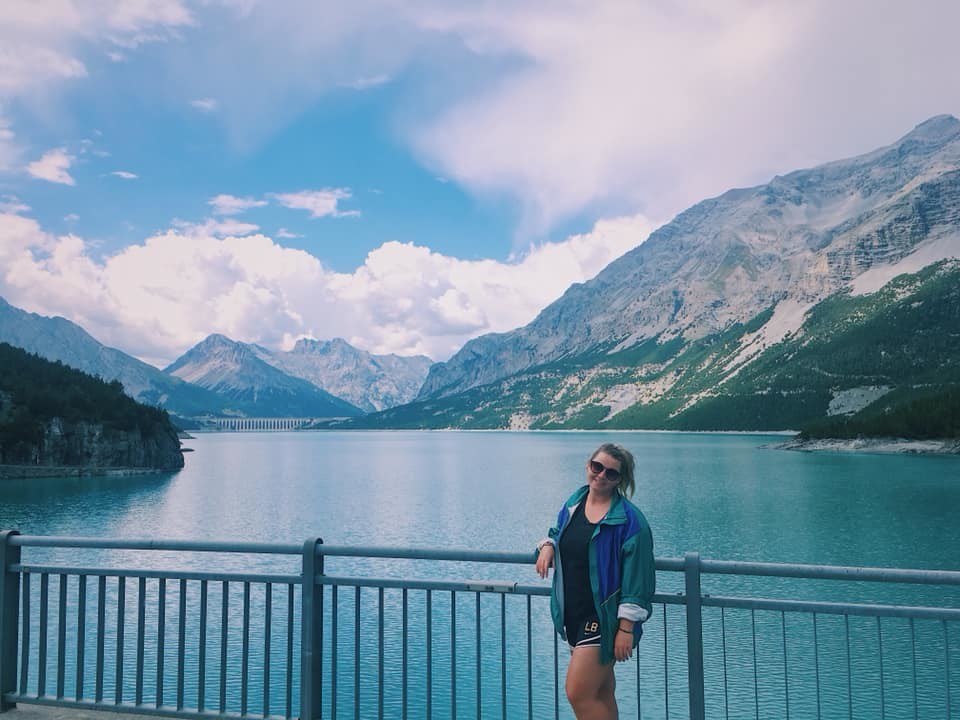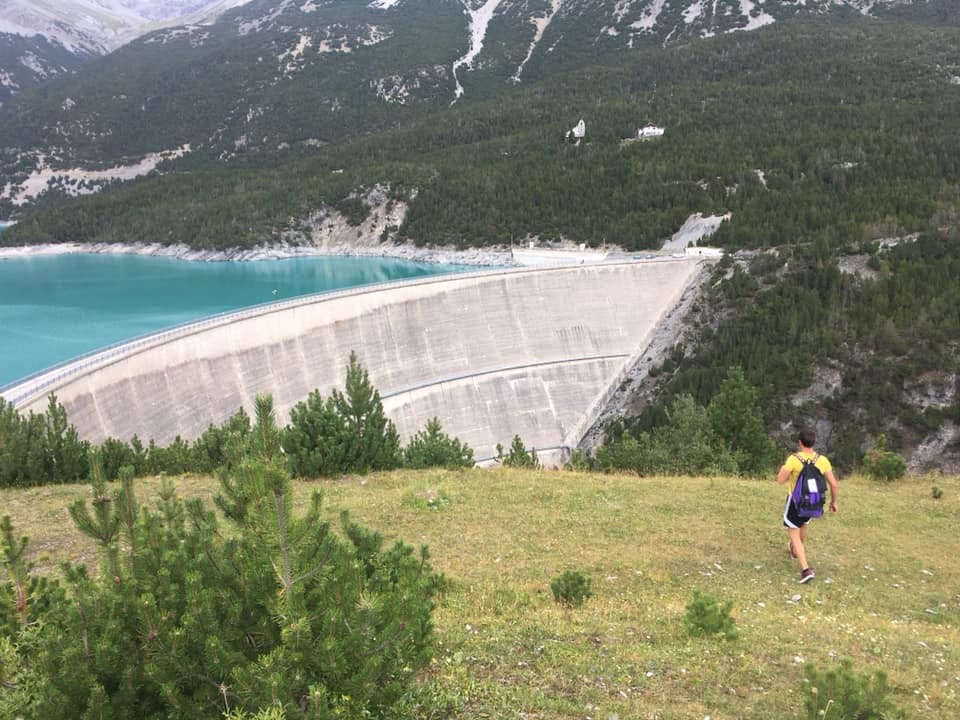 We drove up to Livigno near the Swiss border to fill up the car with tax-free petrol then drove back to Ponte via Switzerland! We rushed home, picked up a couple of beers and pizza then chilled with some friends. I said my goodbyes and promised to return at Christmas before hitting the hay.
Trip to Venice.
We woke up around 7 on Tuesday in order to have breakfast and say goodbye to Iacopo's parents. They were lovely and it was such an amazing time spent with them but I couldn't help being excited for our next trip - We were heading to Venice!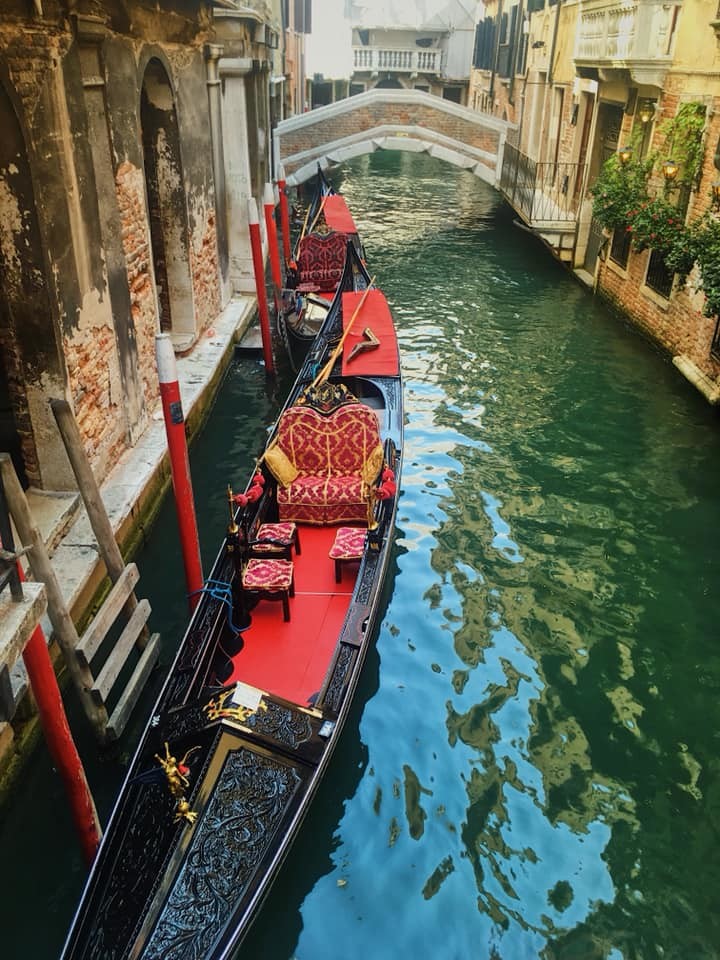 Day 1 in Venice : Murano and Burano.
The drive took around 4 hours, crossing into yet another one of Italy's regions. We arrived in Venice at around midday. We parked the car and and headed out into the floating city. We purchased two 24-hour Vaporetti tickets (a bus-boat that takes you around the city) as we only had two days to see everything. Armed with our overnight bag, we hopped on the number 3 and headed straight for the island of Murano.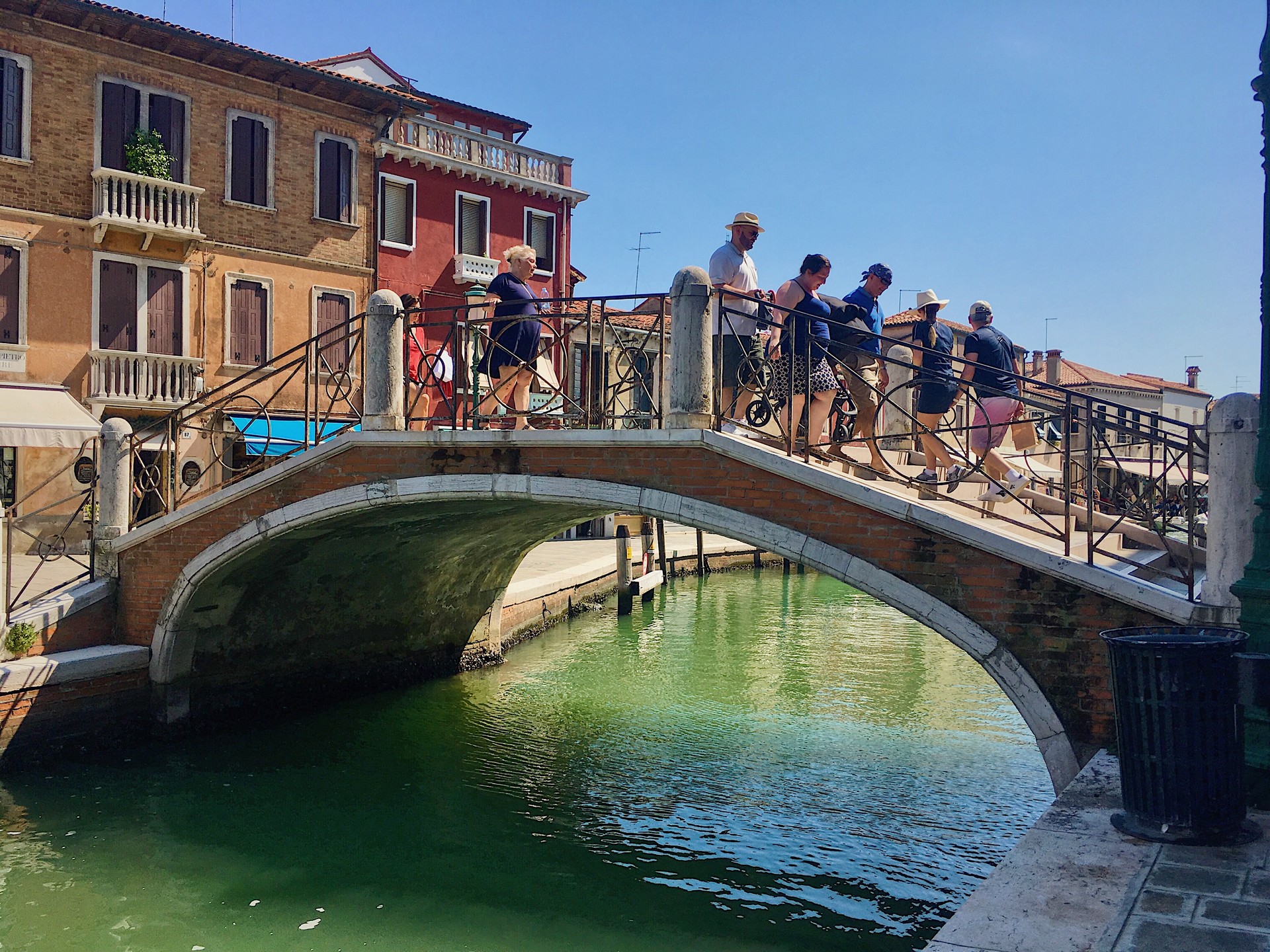 I had of course seen many films and pictures of Venice but that had not nearly prepared me for the magnificence of the city. I was so taken aback by the bright, green water, the stunning architecture and the self-sufficient boating lifestyle. There were shiny taxi boats, police boats, ambulance boats, cruise ships and of course, the renowned Gondolas. The city was like no other I had ever been to. I was expecting Venice to be over-rated, with floods of annoying holidaymakers and rip-off tourist tat but it wasn't! You can see how the locals really live and work in this city separated by canals. They had their own unique and clever systems when it came to water, drainage, transport and living, it was incredible.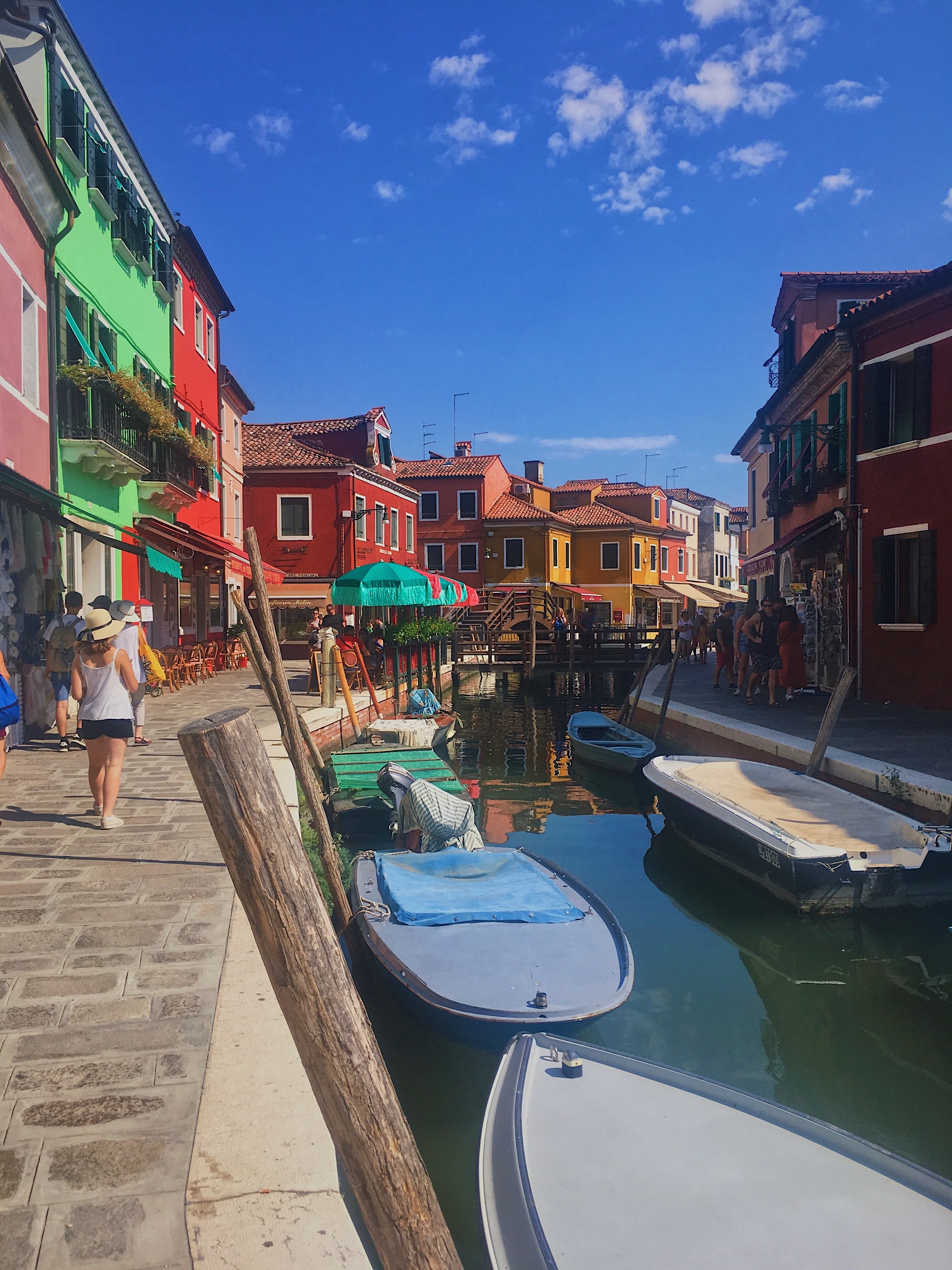 We reacted Murano in about 40 minutes on the Vaporetti boat. It was crowded and hot. The indoors section offered seats but it was like a floating greenhouse with the heat. So we chose to stay outside with the breeze. We spent an hour or so walking around the beautiful island of Murano, famous for its production of glass. Shop windows were full of beautiful, intricate, colourful glass sculptures. Everything you could imagine could be made from glass. You could purchase pens, jewellery, lights, ornaments and toys all completely made of glass. There is also the possibility to see a show where you can witness the fabrication of this produce however as it was August, the majority of the workers were on holiday.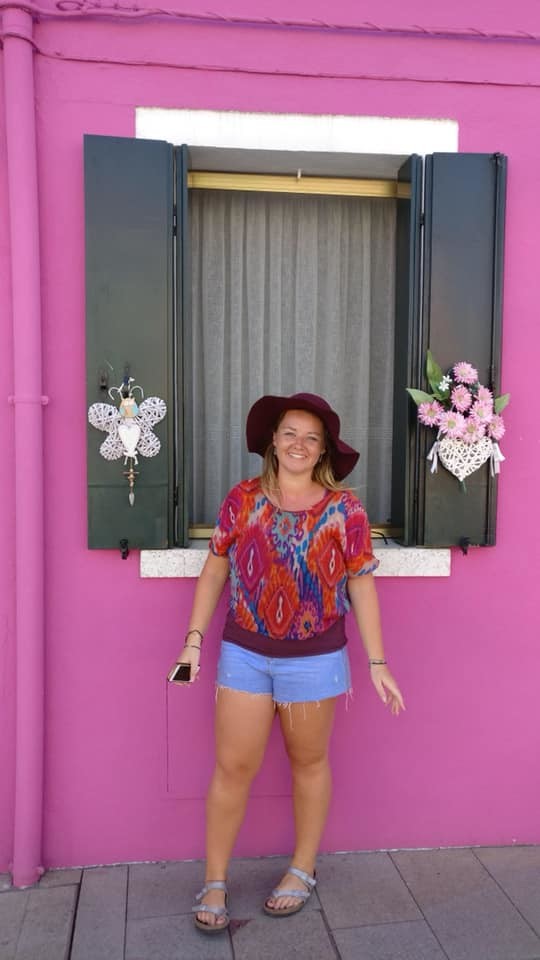 From Murano we then headed over to the next Island of Burano. I was back in a fairy-tale. All of the building on the island were individually painted in different bright colours. It was like being in Balamory but with sun. The story behind these spectacular, multi-coloured houses was so that sailors returning home could recognise which ones were theirs – myth or fact, you decide. We spent an hour or so just wandering around looking at all of the vibrant colours in the quaint village.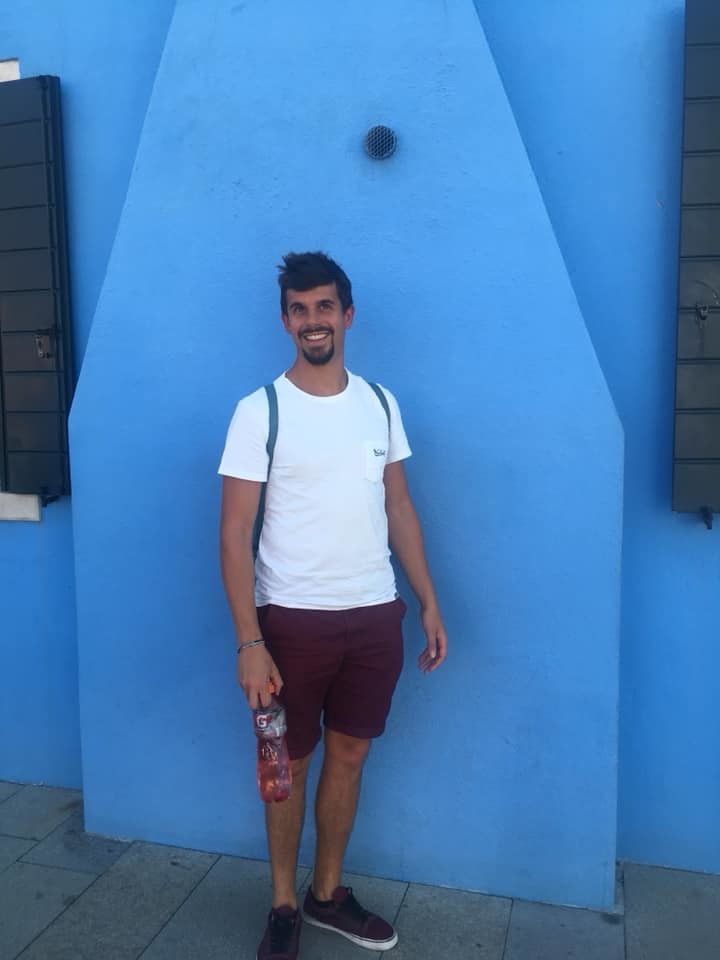 Safe to say we got plenty of photos for the Gram. We have hit the age of technology when it is normal to see lines of boyfriends kneeling on the ground taking pictures of the beautiful girlfriends posing with pouted lips whilst looking off into the distance. It was quite entertaining to watch and I take my hat off to the girls who can survive in 34-degree heat with makeup on their faces -  I was a sweaty mess.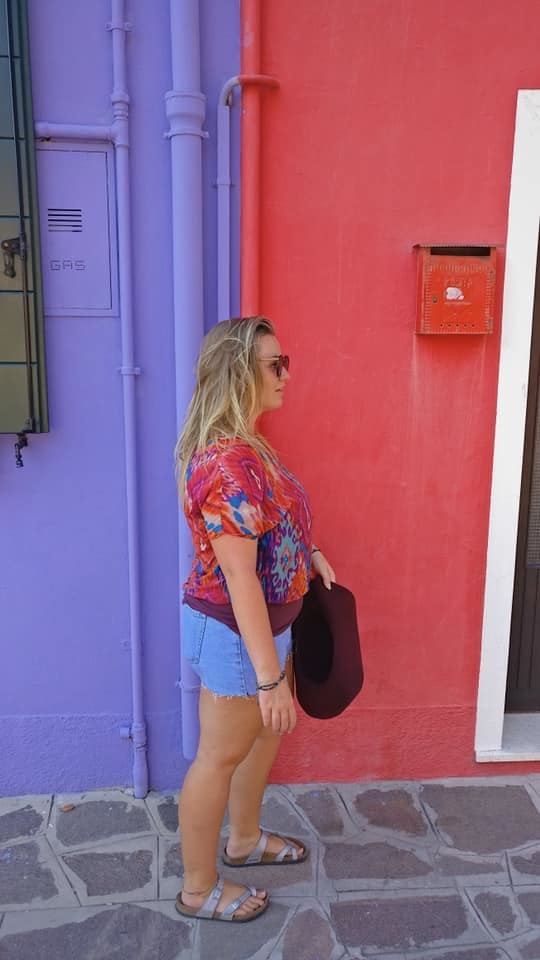 We made it back to the main part of Venice around 6pm so we rushed off to our small Airbnb for a quick shower and a costume change. Venice has an amazing Aperativo culture like the rest of Italy. There are many small typical bars where you can go and "Farse un'ombra e do' cichetti" (have a small glass of local wine with small nibbles) all for only a few euros. It's even cheaper if you stay 'al banco' (standing at the bar) as you won't get charged a service fee. There is even an app which can be downloaded with shows you a type of pub-crawl of all of these typical bars in the city. It's called 'Bacarotour' and requires 99 cents to be donated in order to get the interactive app. Iacopo and I found one close to our Airbnb which offered Prosecco or Aperol Spritz for only 3 euros each!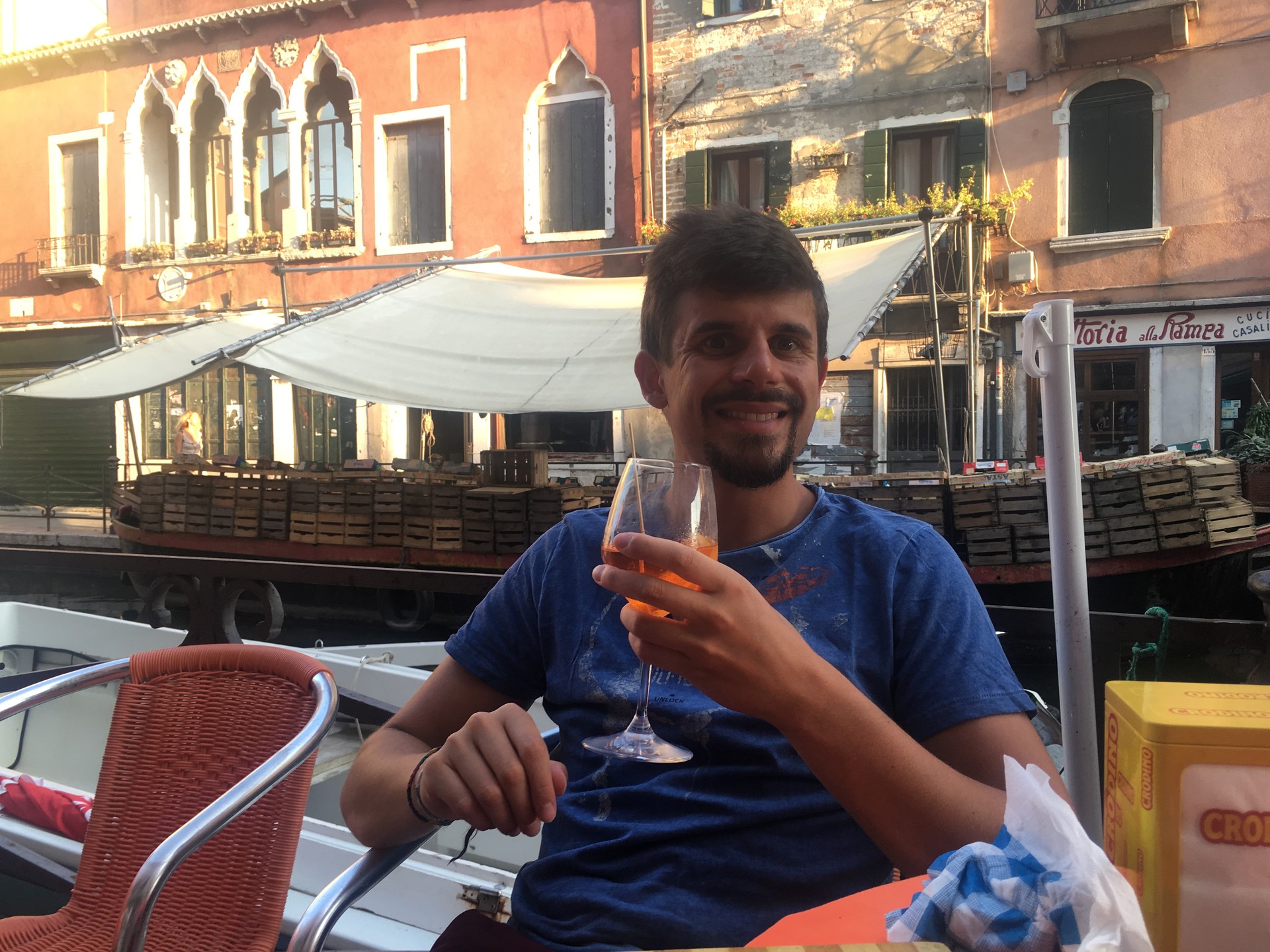 We were there for ages, and after our fourth glass we opted for a change of scenery. Our plan was to walk towards the famous Piazza San Marco via the Rialto Bridge but we got a little distracted on our way. We had stopped off for another couple of drinks so by the time we reacted the sites, we were a little too far gone to properly appreciate where we were. Nevertheless, we had a great time dancing around Piazza San Marco as we accompanied by the classical music of the bow-tied band members around the piazza.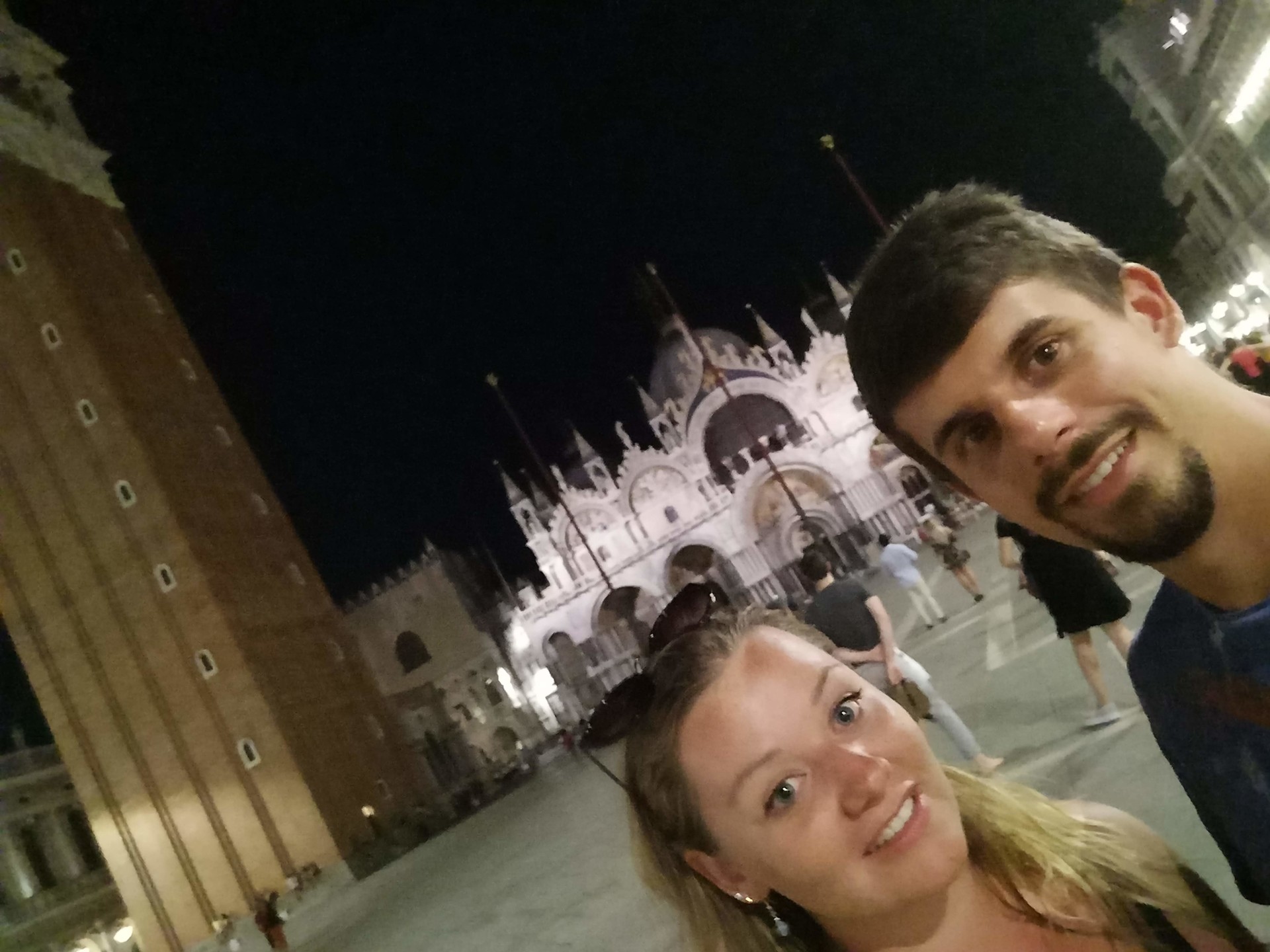 Day 2 in Venice : Walking Tour.
Hit hard by a hangover the next day, we grudgingly got up to face the next day. We had booked a place at the free walking tour of the city which took us around various areas of the floating city.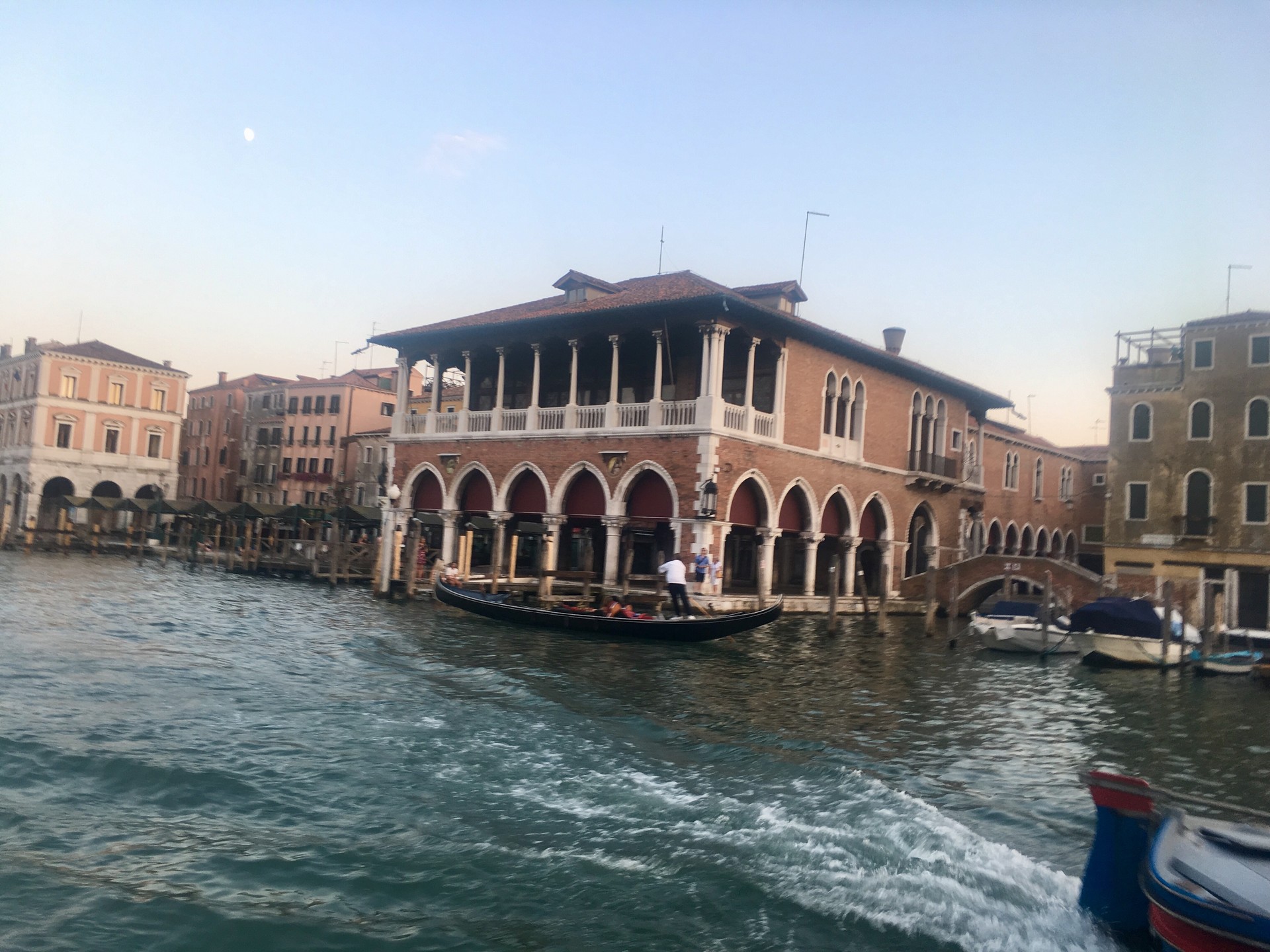 I would 100% recommend a walking tour as it is the best way to get to know a city. Our tour guide was an adopted Venetian who was from Lithuania but had lived in Italy for years. She knew so much about the city and was happy to answer all of our questions. We learned about how the Venetians came up with the incredible foundations of the city which have stayed in place over hundreds of years using a particular wood that doesn't rot. We were taught about the clever self-cleaning sewage system which got ruined in the 50s due to the introduction of detergents. Our guide pointed out that each square was called 'Campo' (field) instead of Piazza as they literally used to be fields or gardens. We even learnt about the history of Venice and how it was its own unique State before being owned by Austria and then becoming part of Italy; how it was once one of the main ports in the world; and how the extreme wealth of the city is dropping due to corruption. Many of the houses actually lie empty as it's cheaper for the owners this way. The water levels are raising so the city floods each year yet Venice has its own unique way of dealing with its frequent floods which again depicts how exclusive and intelligent the city and its people really are.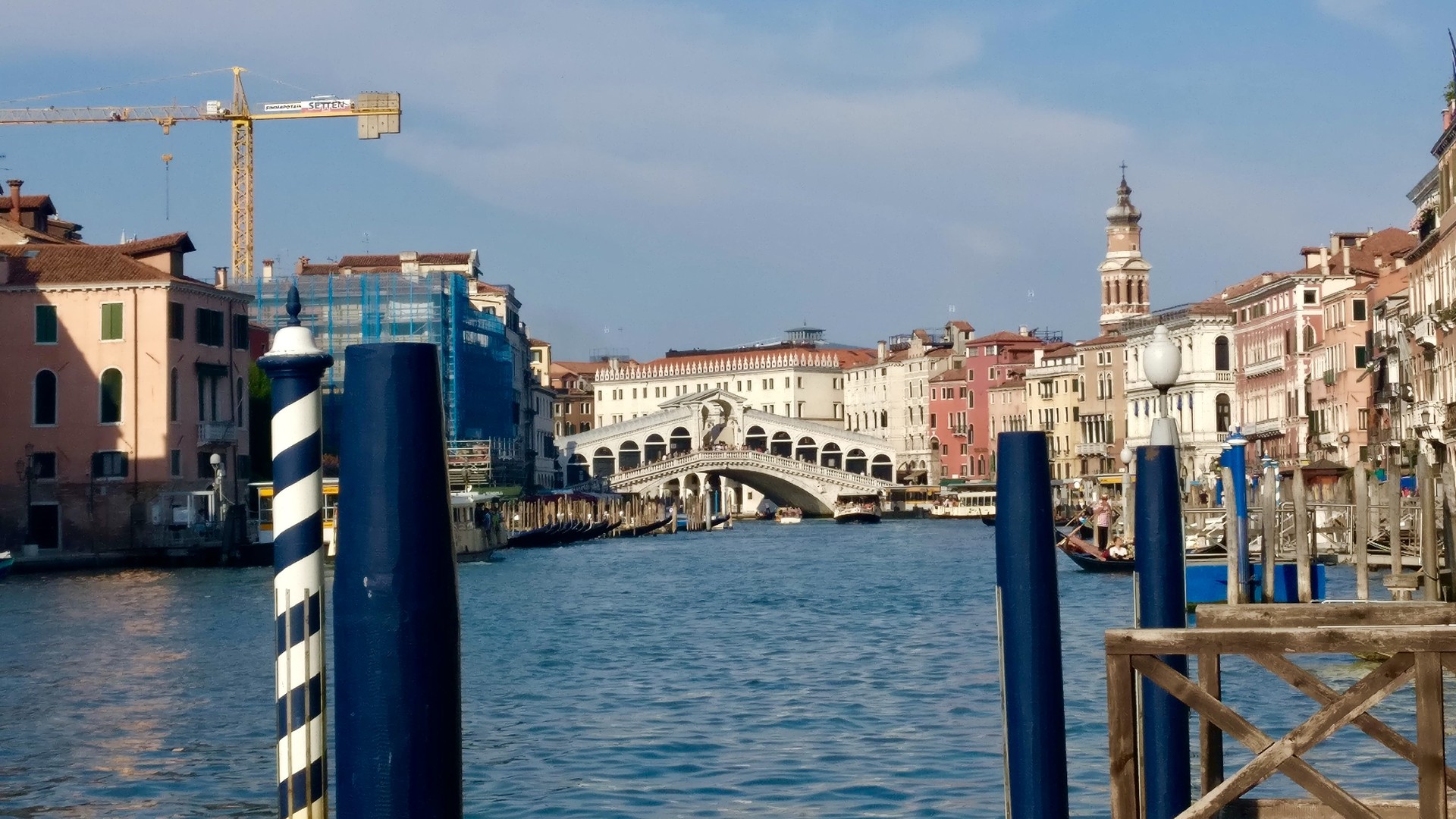 The tour was 2.5 hours long so by the end we were tired and hungry. The guide had recommended a restaurant which settled our hunger. We had the Menu del dia which consisted of seafood pasta and a swordfish steak. We also had bacalau to start with as it was a typical dish from Venice. Everything was delicious but I soon went from being extremely hungry to being so full that I couldn't move. We decided to make the most of the free Wi-Fi and plan the rest of our day.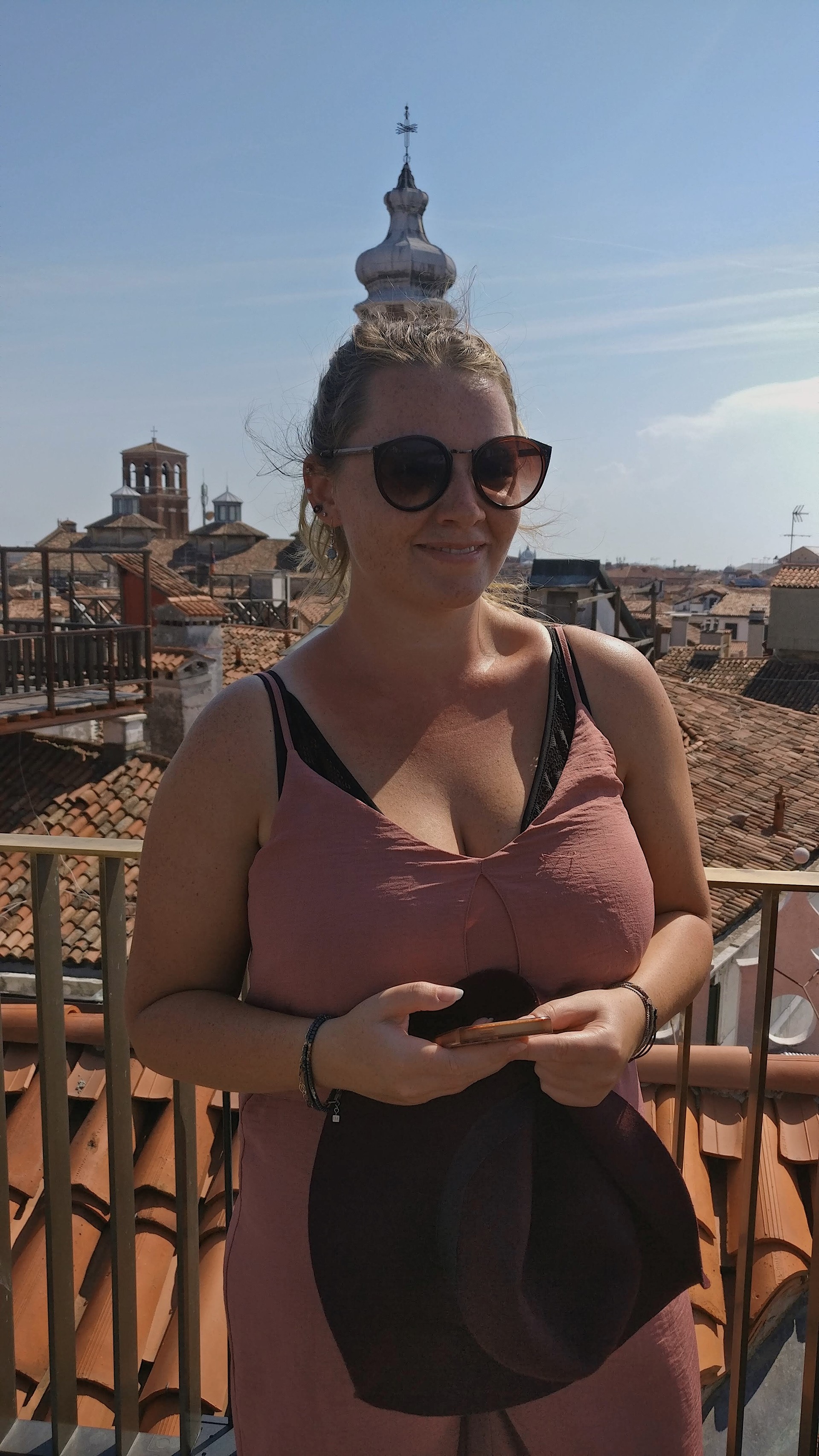 We walked for about 10 minutes to reach the shopping centre called 'T Fondaco Dei Tedeschi'.  On the top floor there is a rooftop terrace that overlooks the Grand Canal and the terracotta rooftops. You can book a 15-minute slot for free on their website but as it wasn't too busy we didn't need to show our booking number.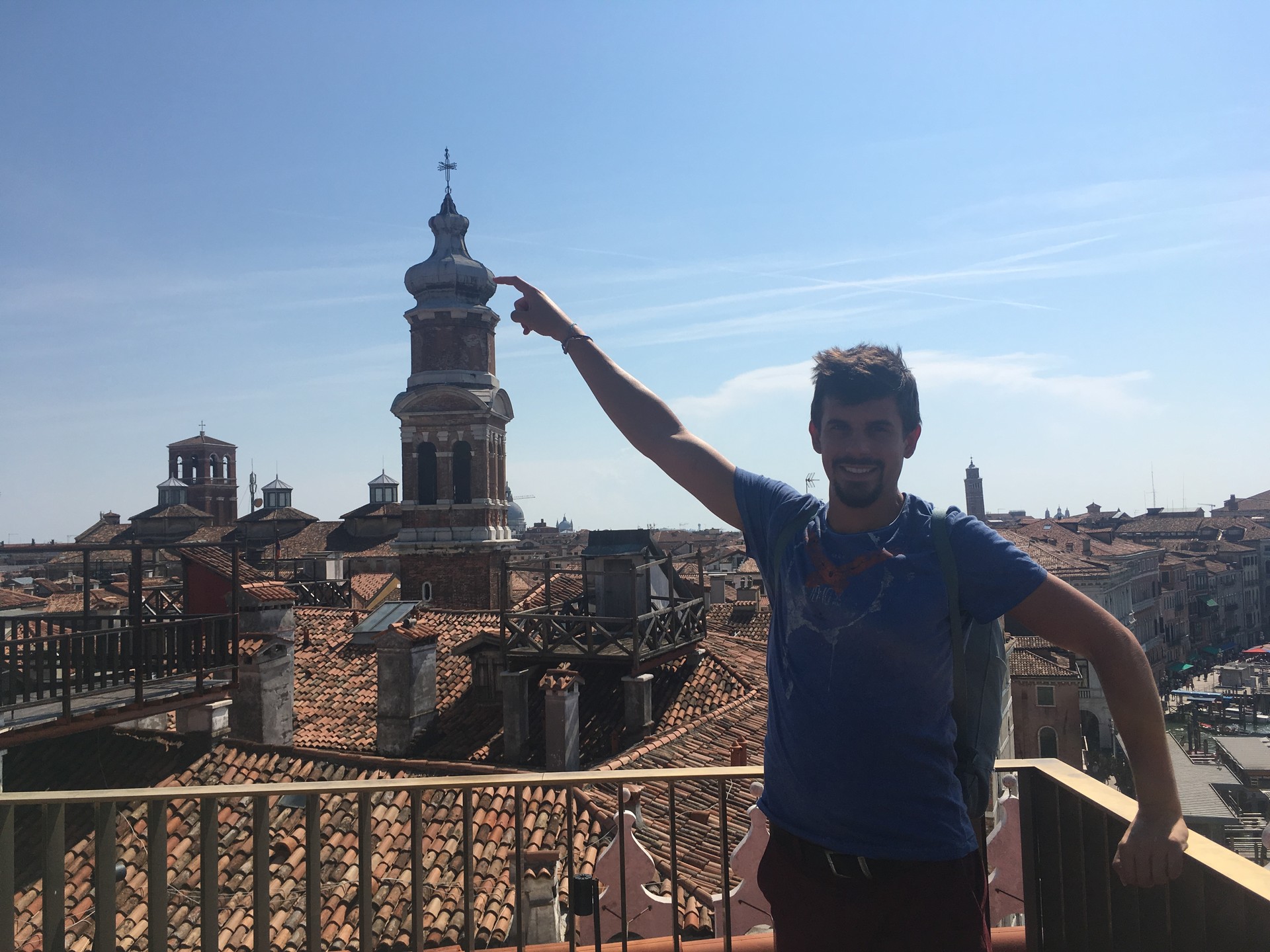 We spent the rest of the afternoon getting lost in the many insular streets of the city, coming across many smaller 'Campi' and alleyways. You soon realise that the grandeur of the houses is to be seen from the canals as the main entrances were from the water; the inward backdoors were used by the servants and are thus not as extravagant or decorative. Nonetheless, it was amazing just to wander around with no real sense of direction, taking in the sights of Gondolas passing by and watching the locals go about their daily lives.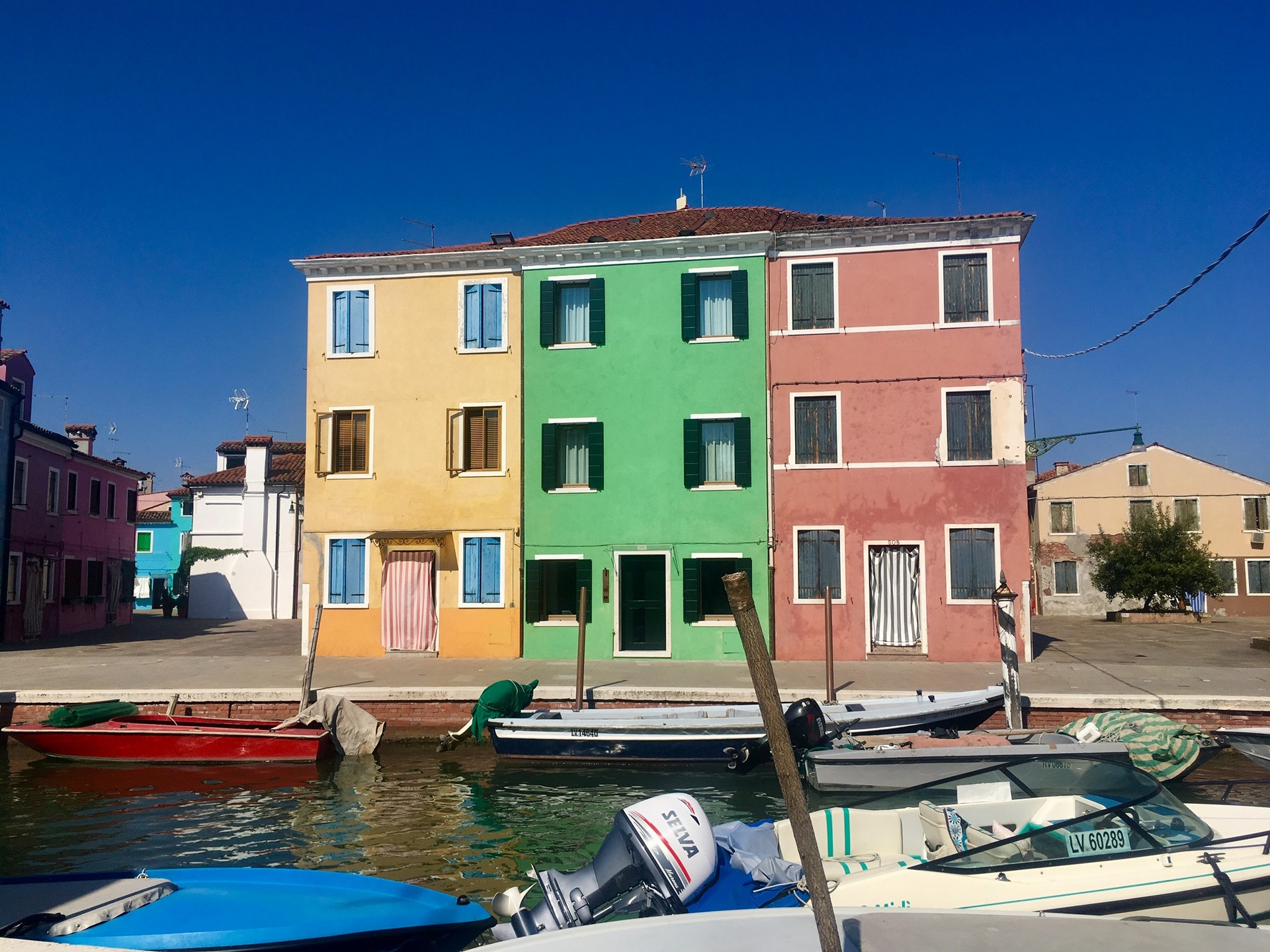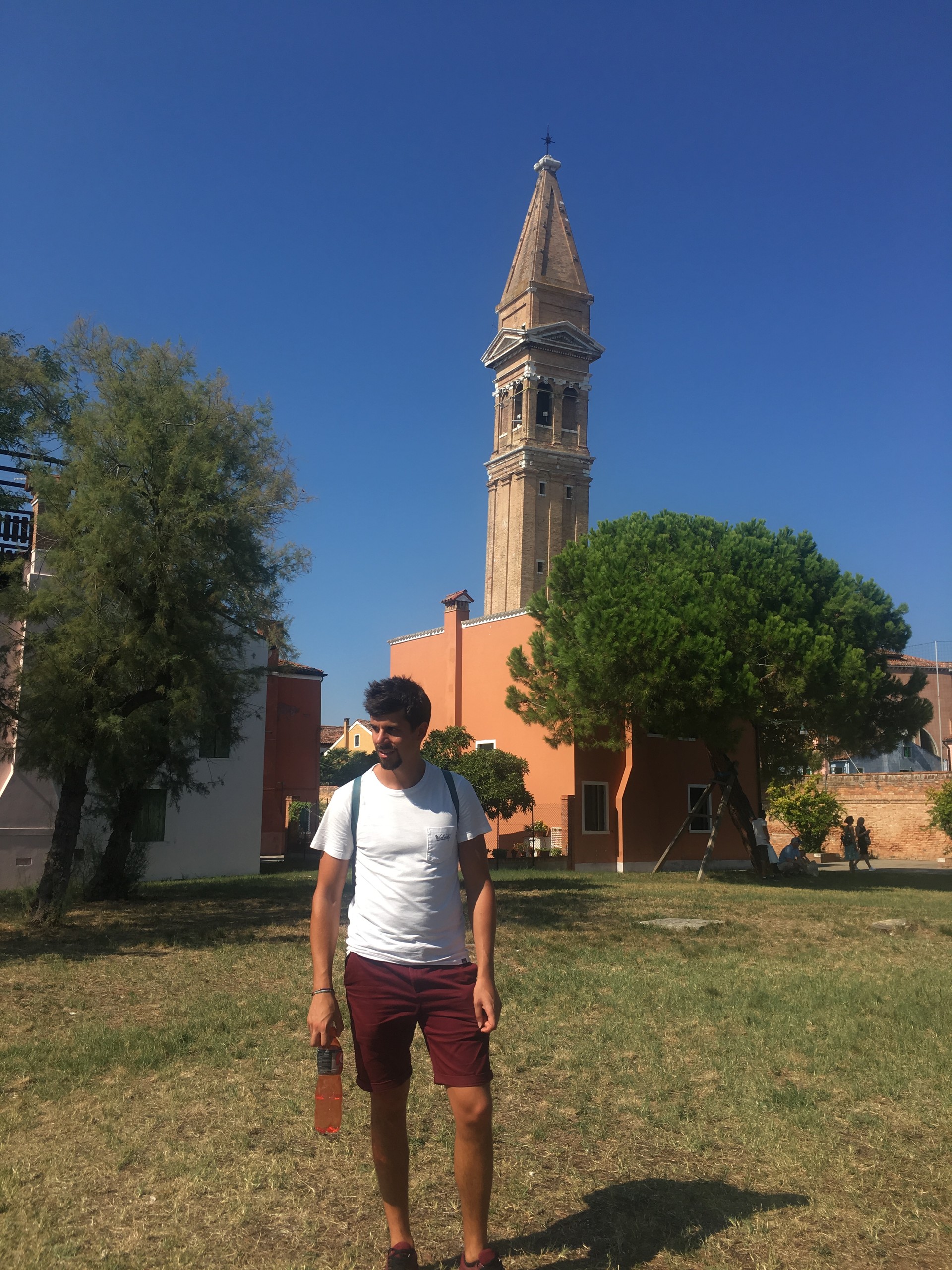 Thankfully we had some time to kill so we waited in a 10-minute queue to enter into the Basilica of San Marco. It really was worth the wait as the whole ceiling is covered in tiny pieces of golden tiles displaying the most beautiful mosaics.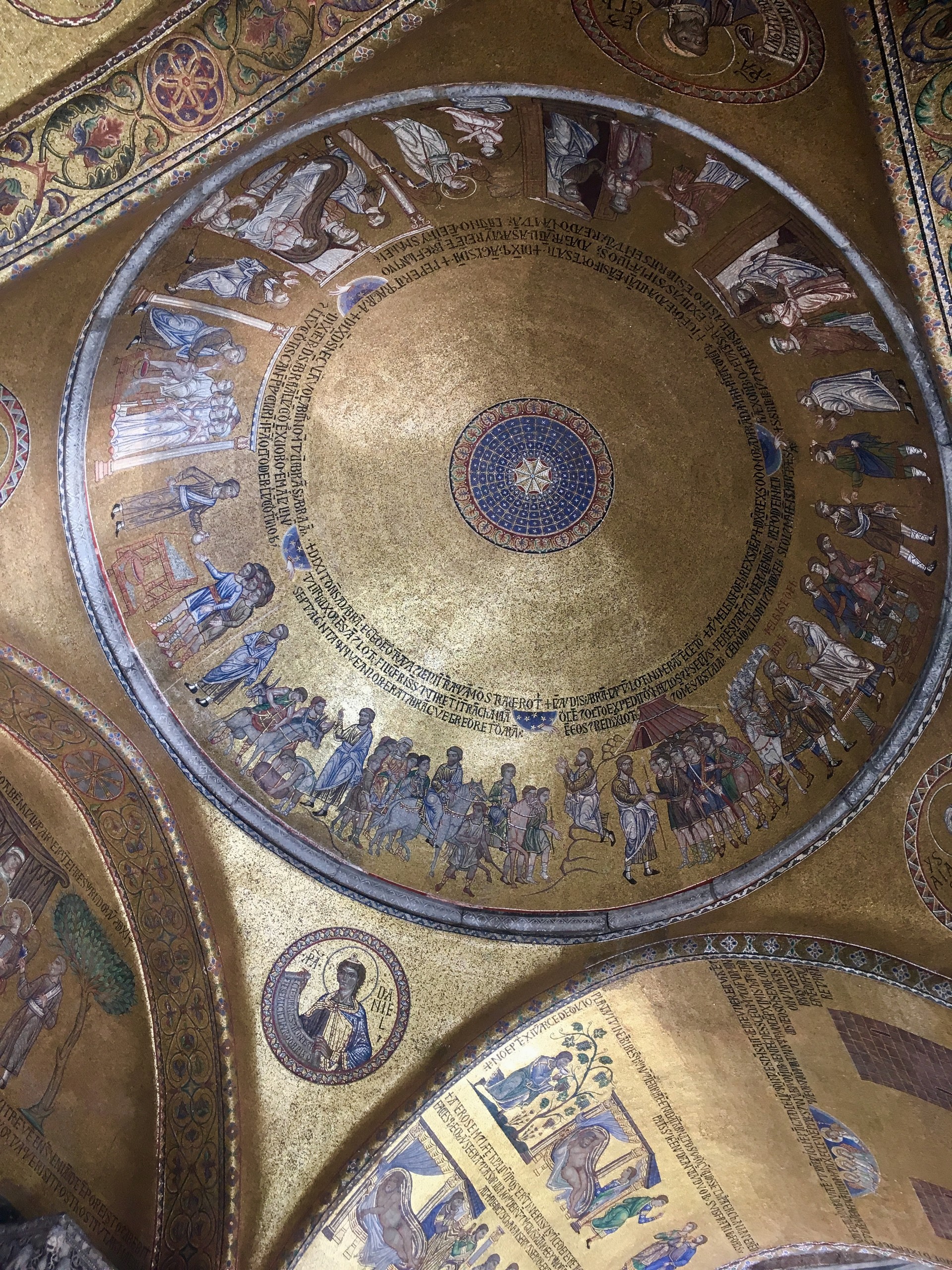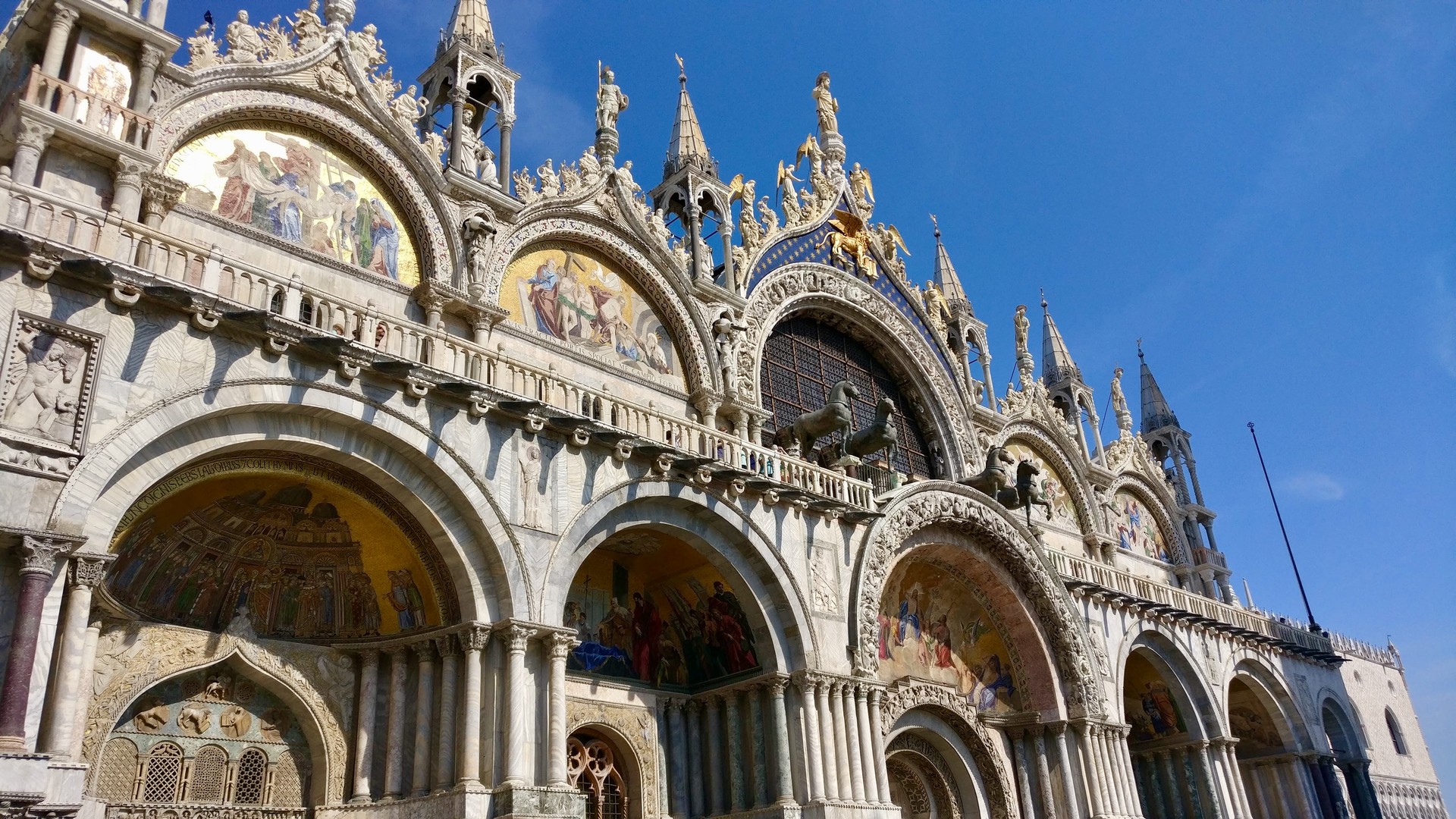 It was soon time to head back to the carpark where I had left my suitcase. It took around half an hour to walk from Piazza San Marco to the car but we stopped off for some nibbles along the way.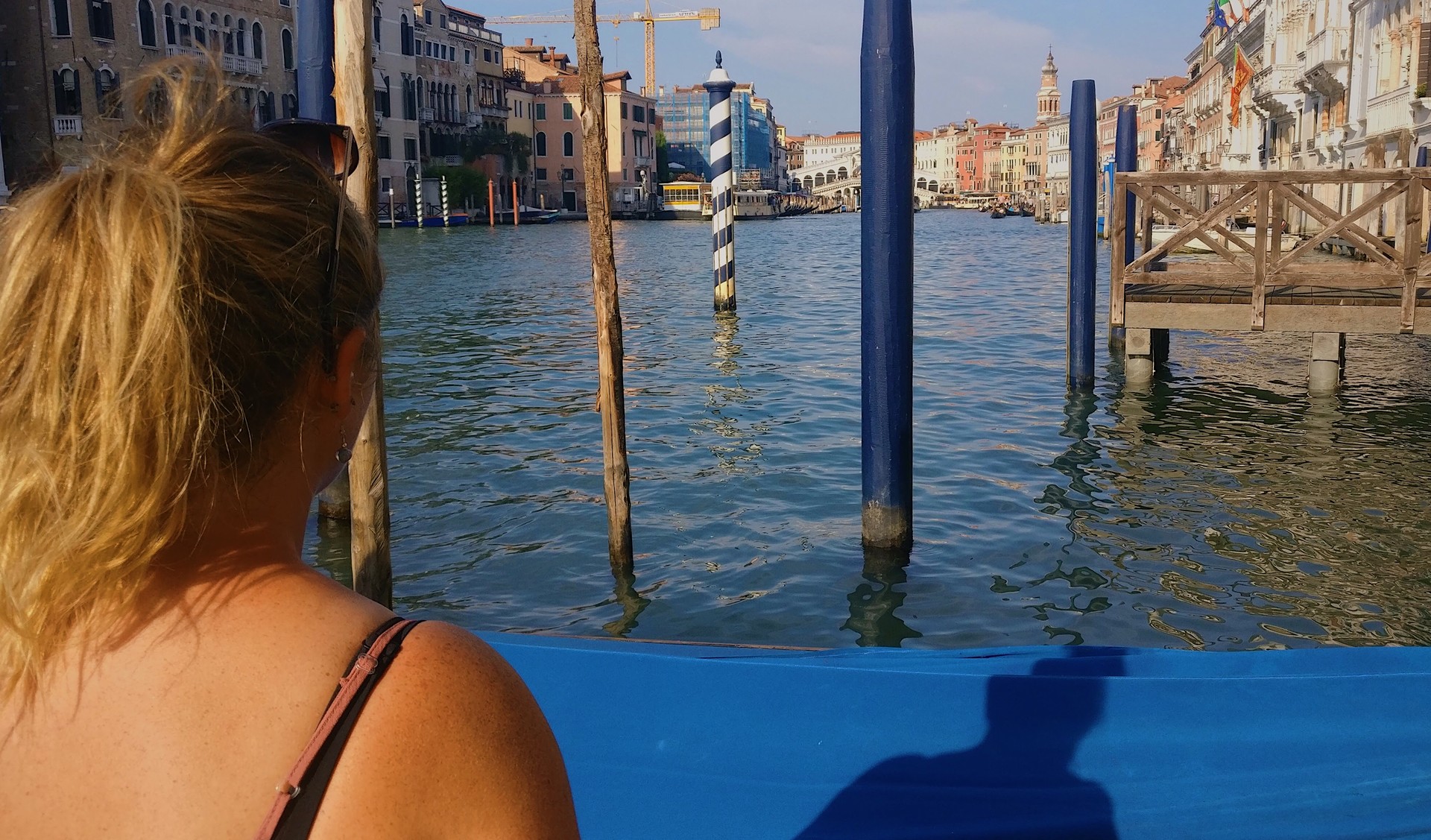 Our two days in Venice were a complete dream. I enjoyed my time there so much more than I was expecting. Despite it being so hot and busy, we managed to cram in so many things that I sure enough was going to sleep on the plane.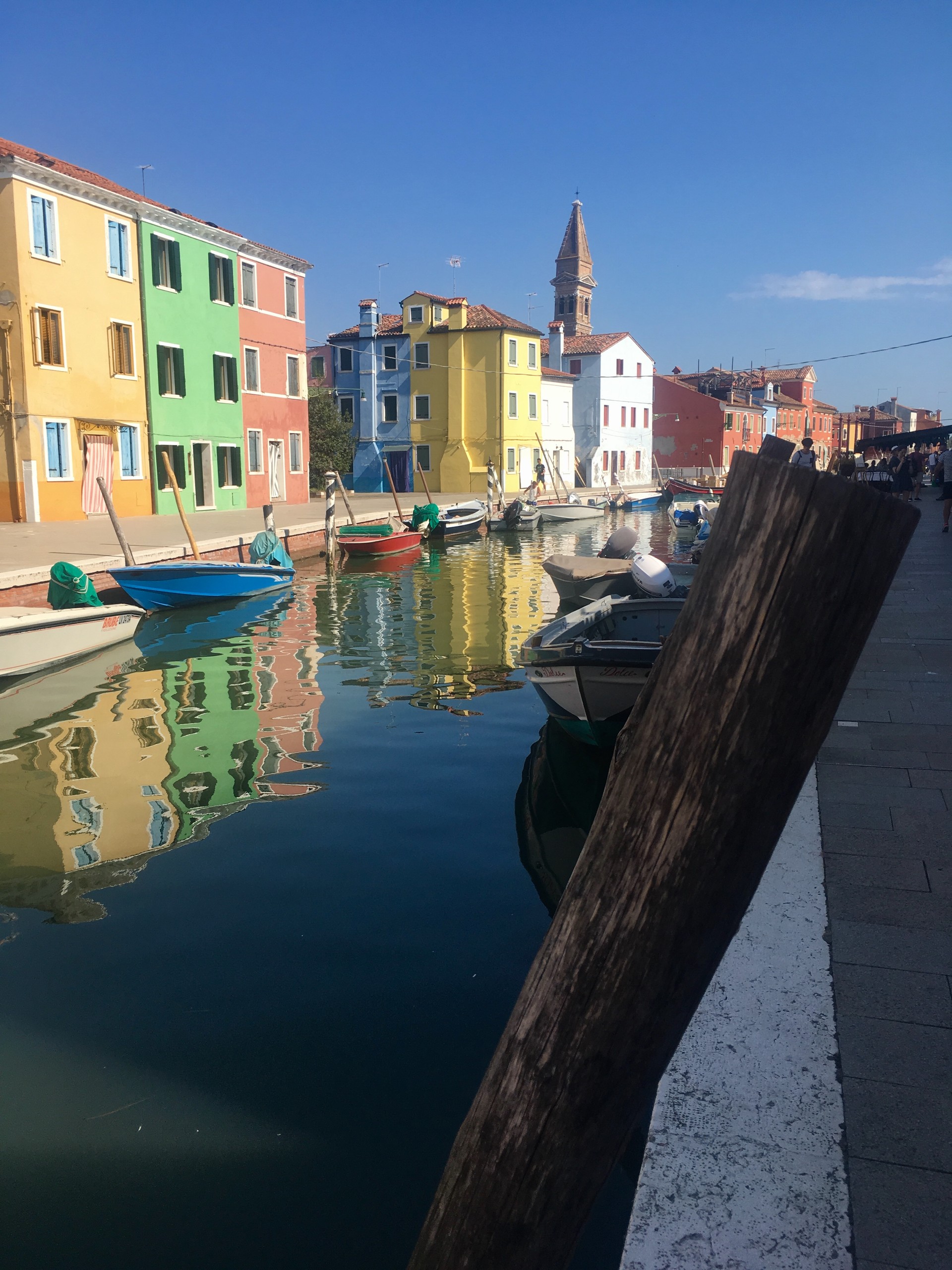 My flight was from Treviso airport - the Ryanair airport of Venice. It was an emotional goodbye; while I was flying back to Glasgow, Iacopo was driving back to Ponte alone to stay a few more days with his fmaily. Iacopo was to return on the Sunday which gave us only one full day together before I moved my life to Spain for the year. It was only four days apart but I had not prepared myself for the goodbye that I was going to have to do all over again on Monday.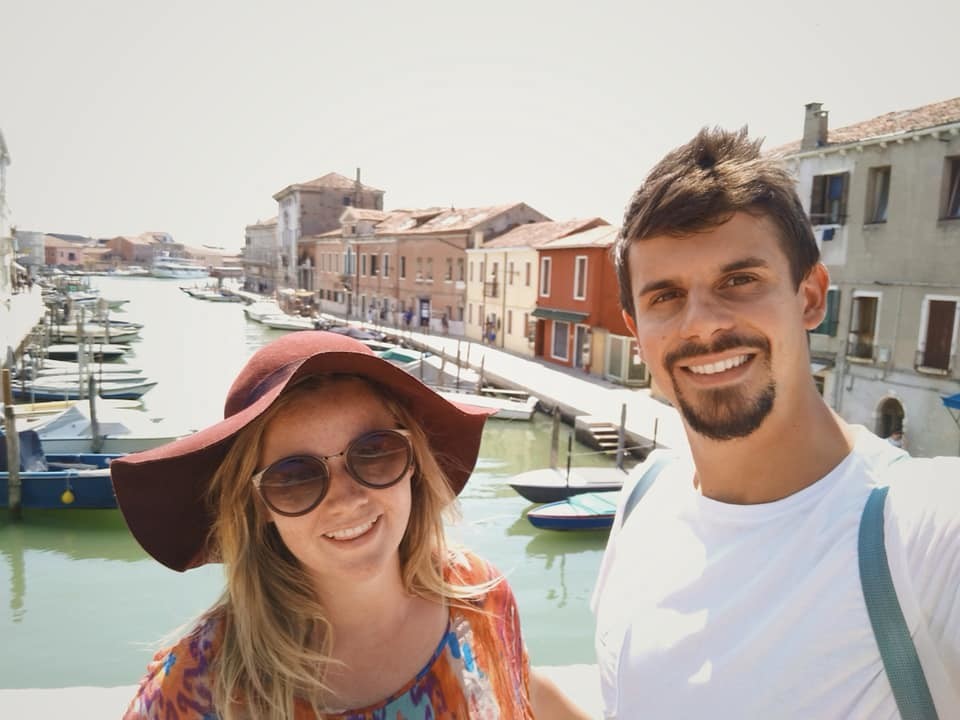 Despite my lonesome flight back, we had spent the best 10 days in Italy crossing the border in Switzerland and a total of three regions (Tuscano, Lombardia and Veneto) on our travels throughout the country. I had met so many nice people, tried the most incredible food, hiked up mountains higher than any peak in Scotland and seen phenomenal sights. Italy will always have a place in my heart and I can't wait to go back already. The winter holidays cannot come soon enough!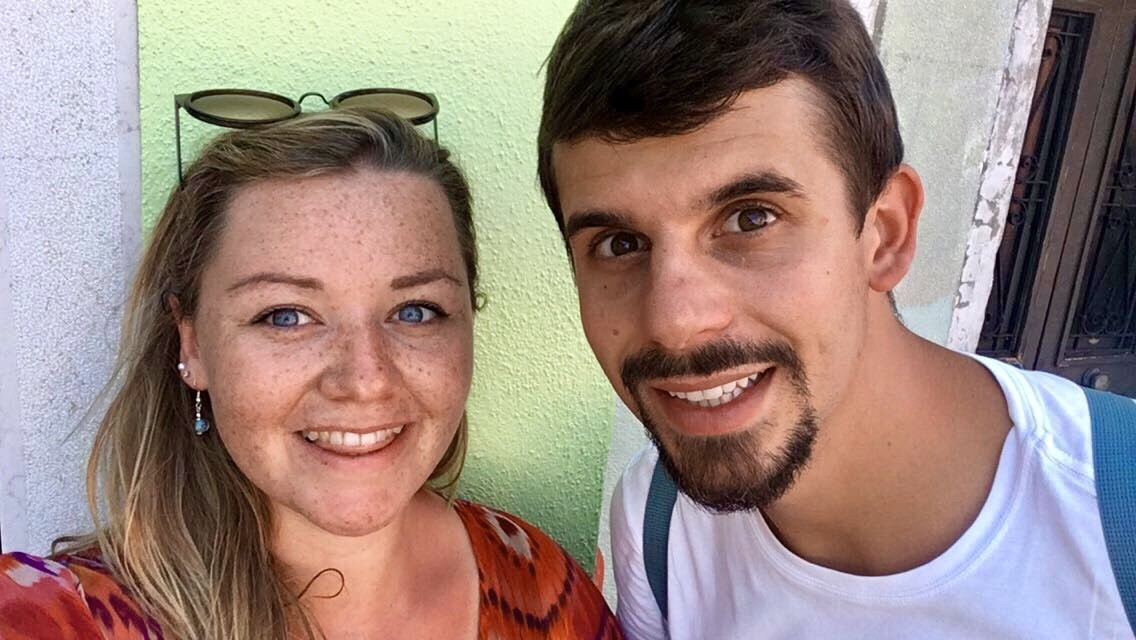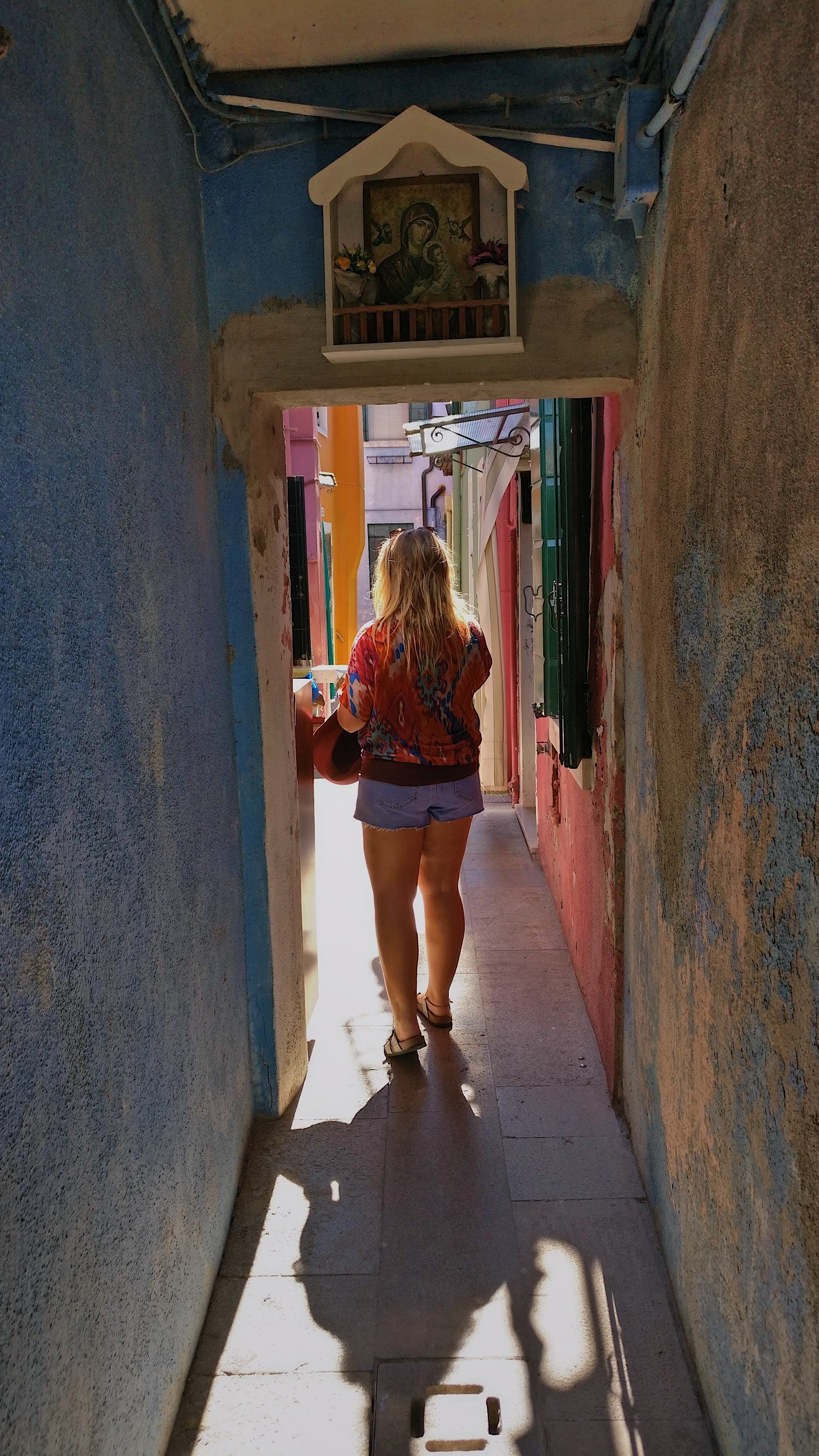 ---
Photo gallery
---
---
Content available in other languages
Share your Erasmus Experience in Venice!
If you know Venice as native, traveler or as exchange student... share your opinion on Venice! Rate different characteristics and share your experience.
Add experience →