Truck Trip around South America
Nos vamos a dedo
First of all I would like to briefly explain the motivation of this amazing trip around South America, one of the greatest experiences of my life.
I had been thinking for several years about going to this wonderful continent as I feel very attracted to the Latin American culture and their traditions.
I will tell you all about the 20 days during which I travelled…a mix of dreams, friendships, places, including numerous sacrifices! Just hoping it will also make you feel like living such an experience!
Day 1
My main purpose was to discover as many nice places as I could and if cheaper, better :)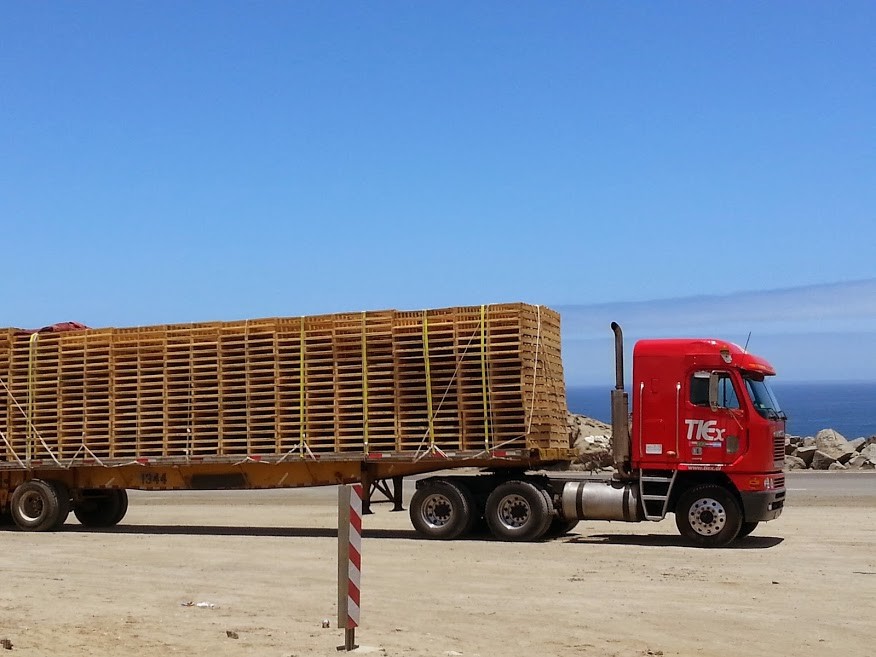 SO TO START, A (GIANT! ) TRUCK WAS A REALLY GOOD IDEA!
After 30 minutes of hitch-hiking a driver finally picked us up in Valparaiso.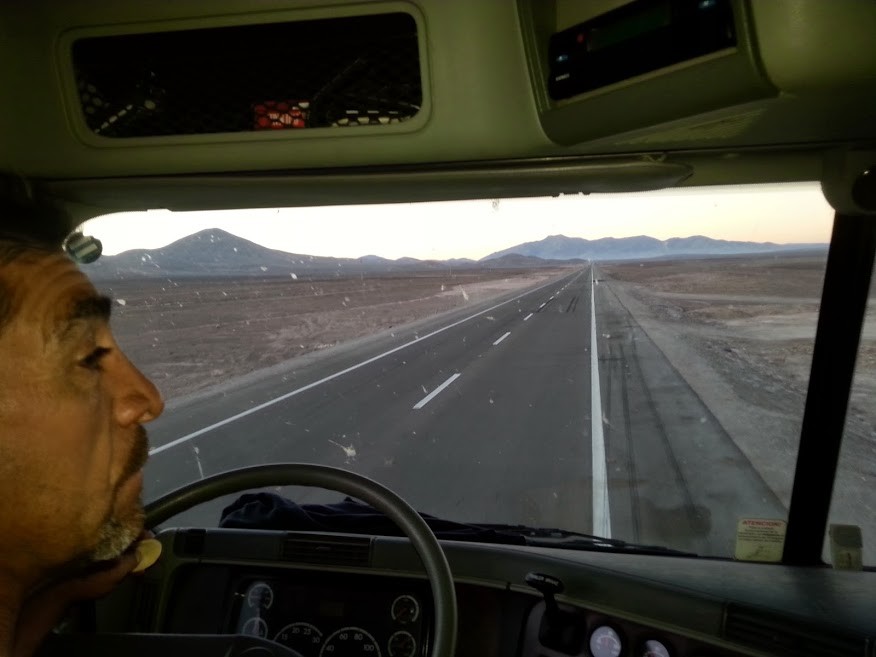 FORTUNATELY, I wasn't alone – my dear friends Lukas and Camilla also took part in this Wild Adventure.
After a little conversation with the driver the journey began.
Just to give you an idea - inside the truck there were two seats in front and behind there is always a bed where the driver sleeps…so for 3 people it was more than enough, quite comfortable actually!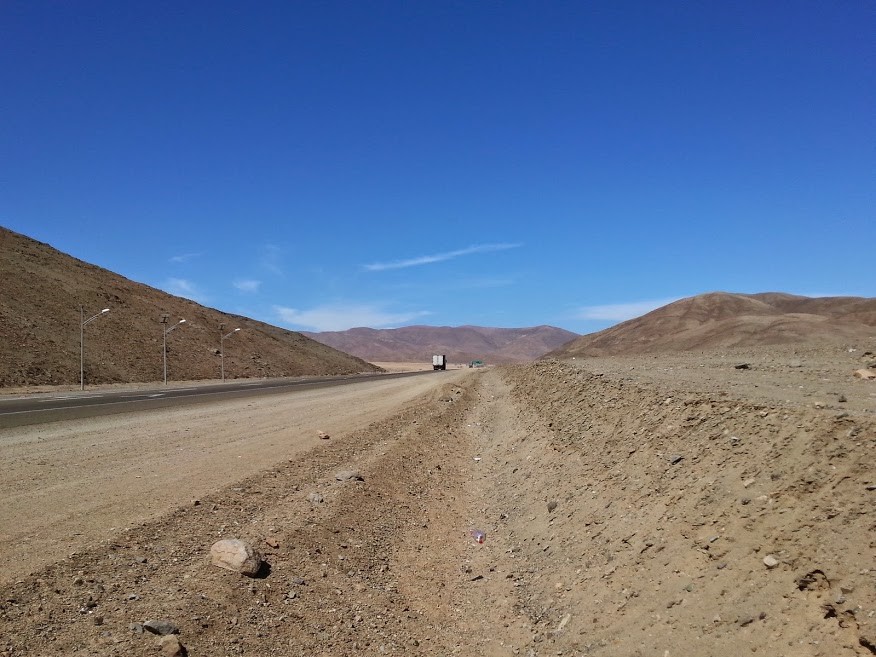 I don't know if you can really get the idea but we wereliterally in the middle of nowhere in a truck with an unknown driver! It was a bit weird but really funny!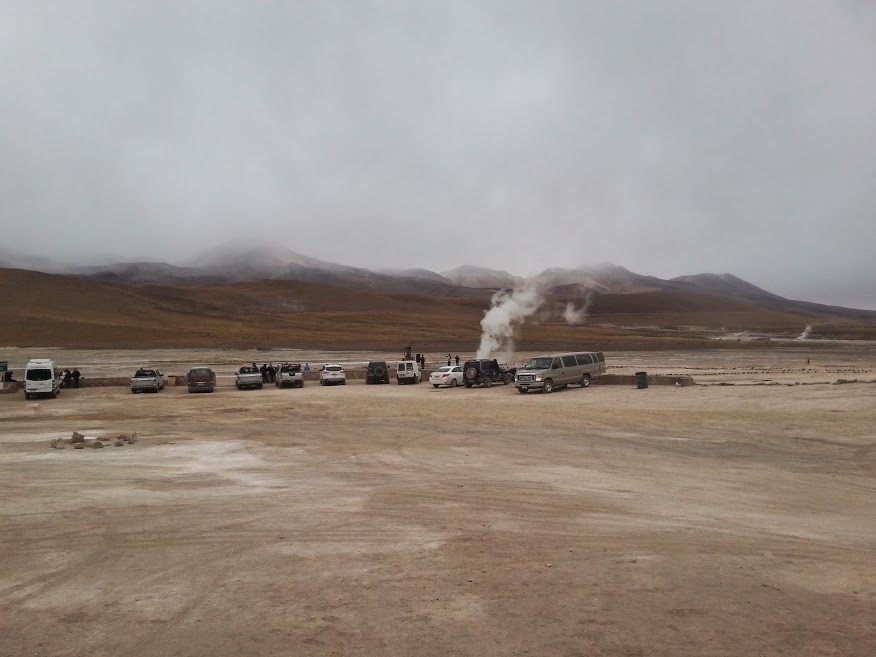 After 1, 500 miles we finally reached San Pedro de Atacama, South of Chile.
The country is famous for being the longest country in the world - 2, 653 miles (that is 4, 270 km)!
Can you imagine it is even longer than the whole European continent?!
Day 2/4
Afterwards we decided to live a Couchsurfing experience for three days.
Is there a better way to get to know locals? :)
For those who have never heard of it the concept of Couchsurfing is to ask strangers met on a website whether they would allow you to sleep at their place - the idea is of course to discover people's habits, feel part of a family and live an enriching experience!
We were actually in the middle of the desert and could still admire an amazing landscape. The contrast was quite impressive.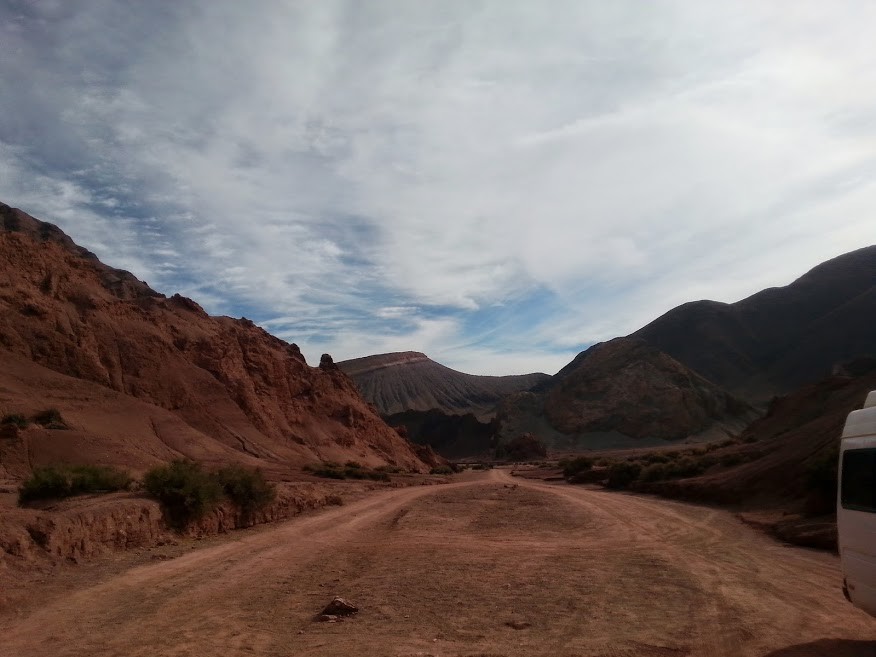 We even had the chance to have a bath in a geyser – imagine yourselves in hot water while the outside temperature is 0°C! Really strange experience.
As you can see there were also giant cactuses – we felt tiny next to them and thought about hugging them by trying to avoid any stupid accident!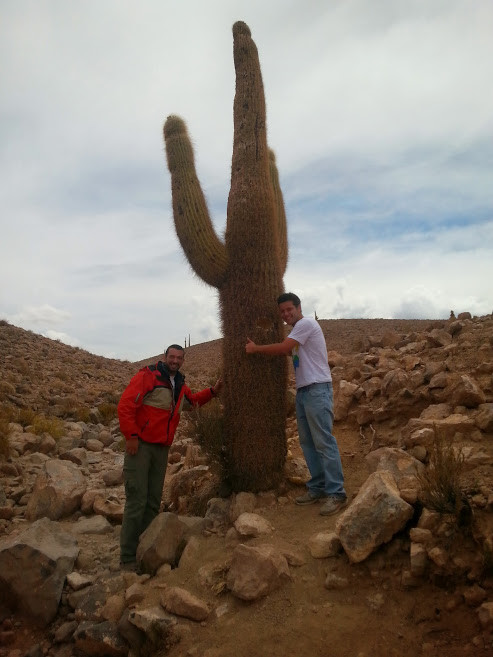 After these 3 great days we decided to leave to discover another beautiful country…PERU!
We went on a trip by bus, which was was quite long (approx. 15 hours! ) but we could rest well as contrary to European buses, those in South America are rather comfortable.
Day 5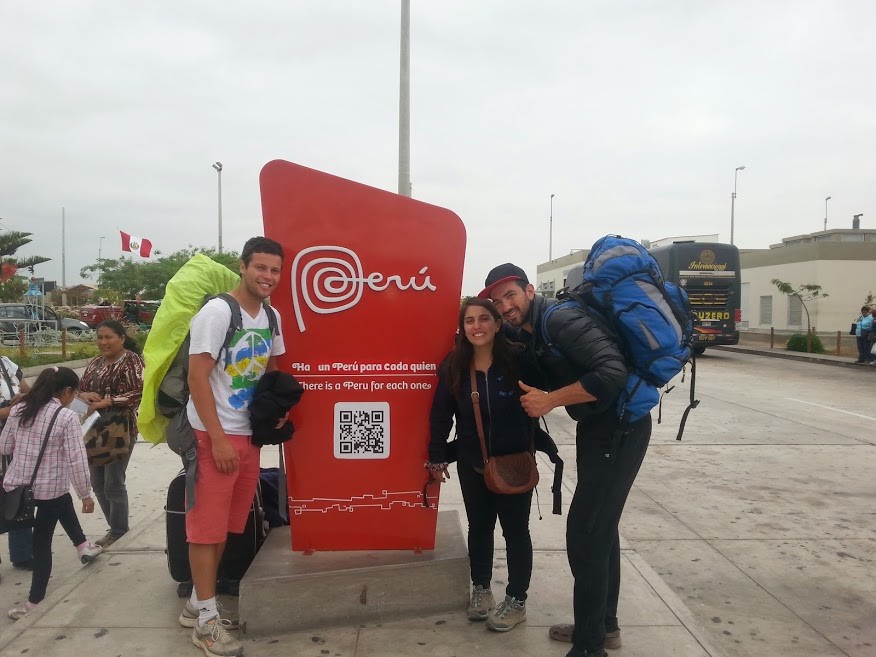 Finally after a night trip we reached the Peruvian border.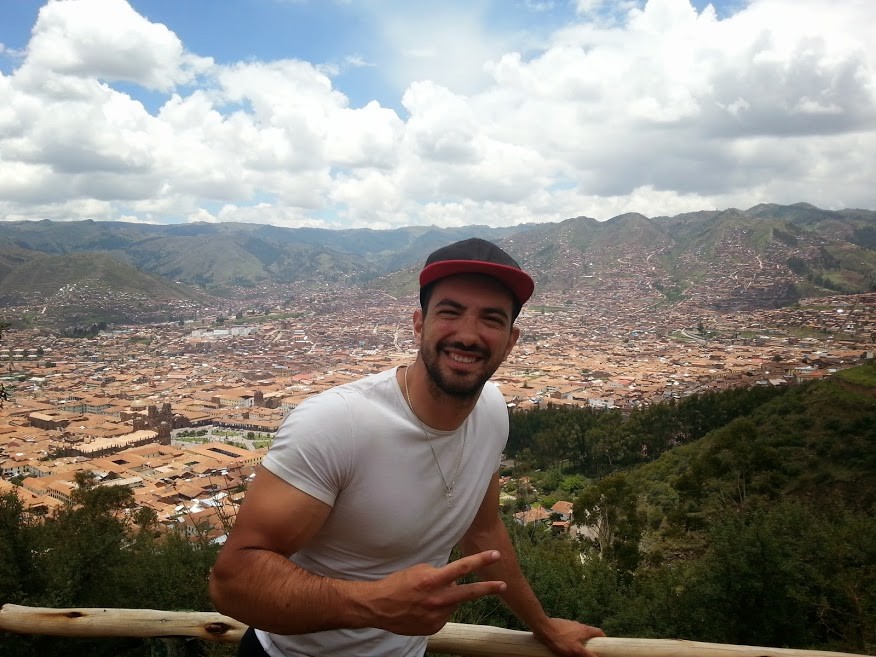 Our destination was Cusco, the capital city of the historical Inca Empire.
Here are a few pictures to show you the city.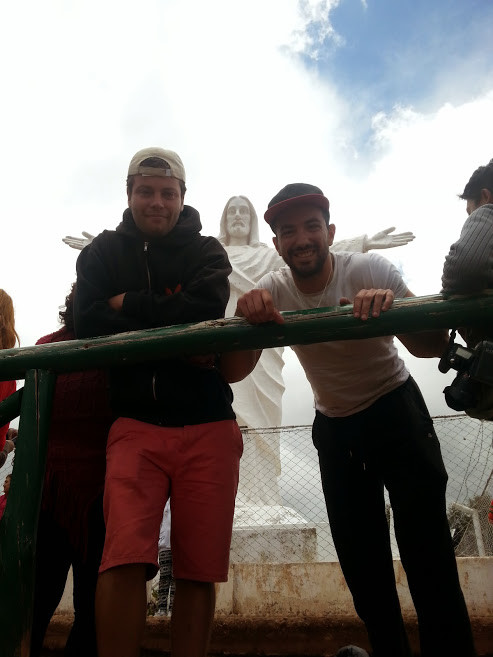 Walking around the centre with our huge backpacks.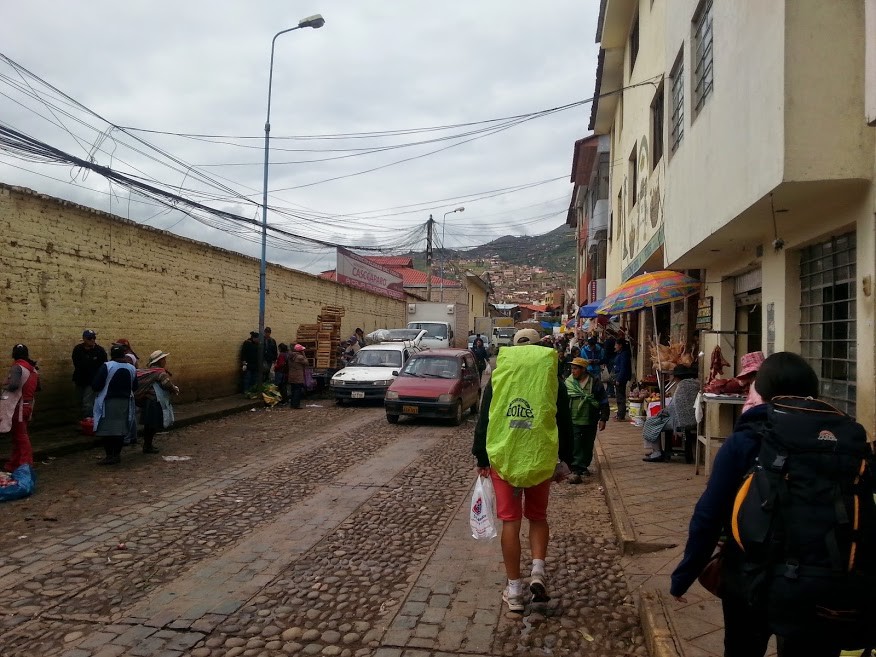 With these few representative pics I would like to stress the Indegenous influence in the Peruvian culture.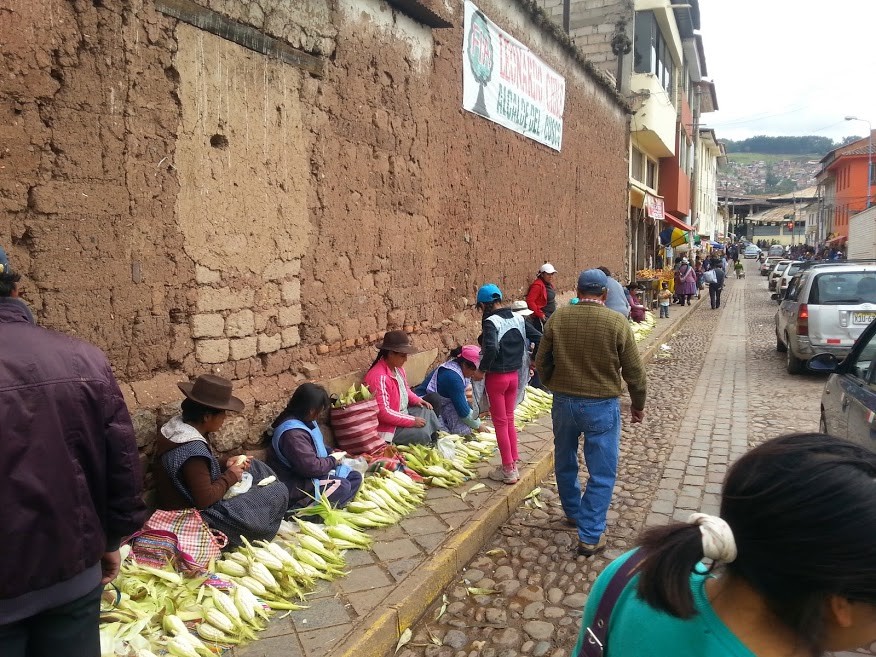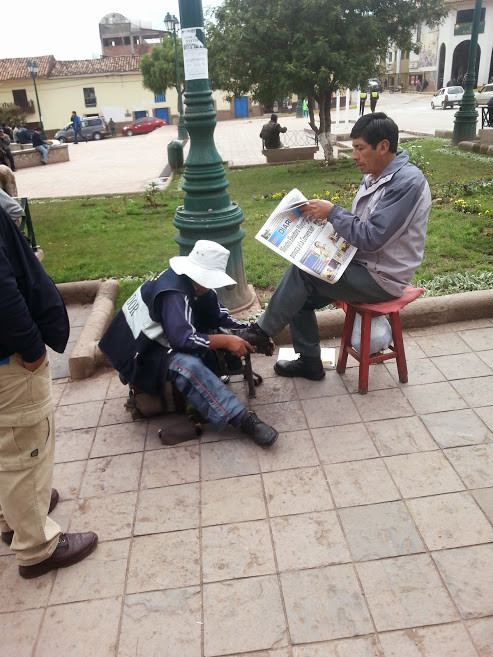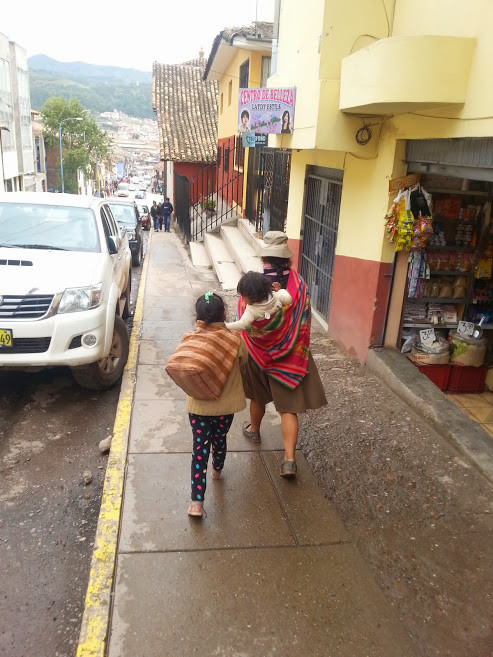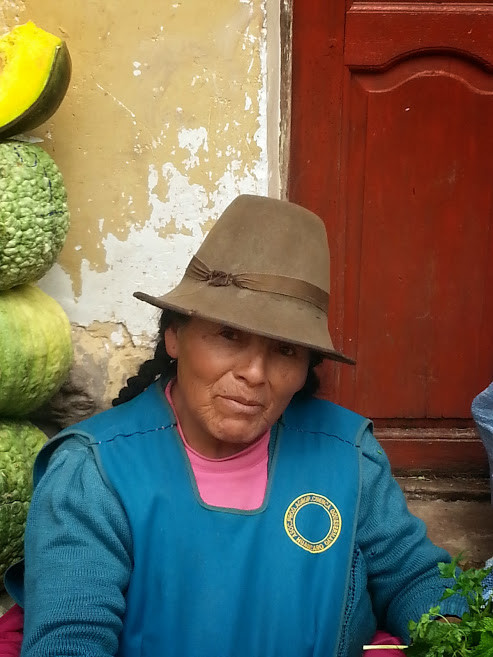 Now let's talk about Food, yummy time!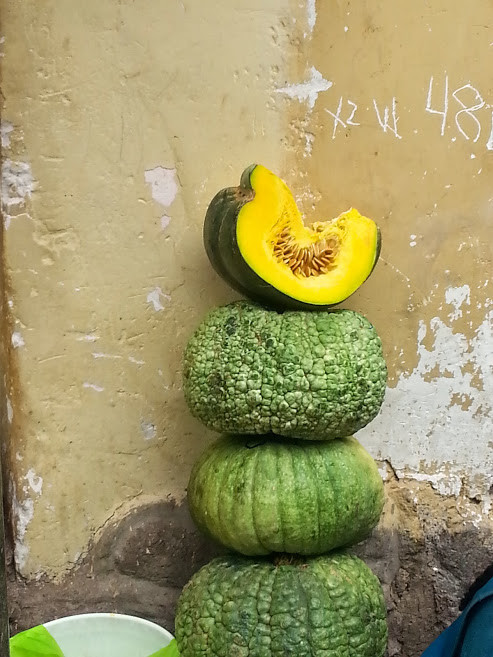 Peru is also really famous for this habit of mixing ingredients.
Personally, I fell in love with the avocado.
Here are 2 typical Peruvian dishes - the main ingredients are rice, potatoes, chicken, avocado and onions.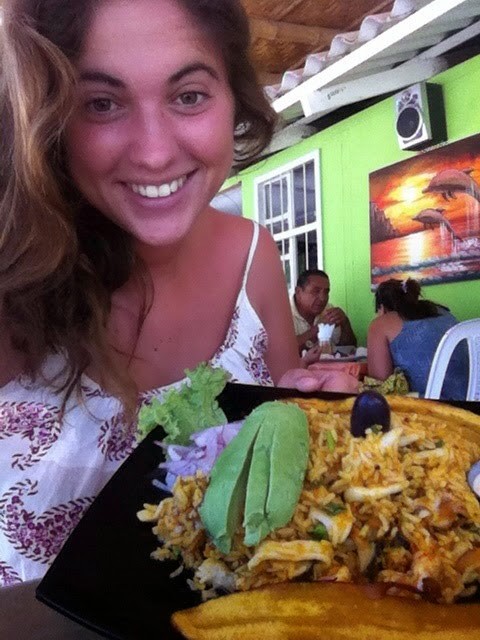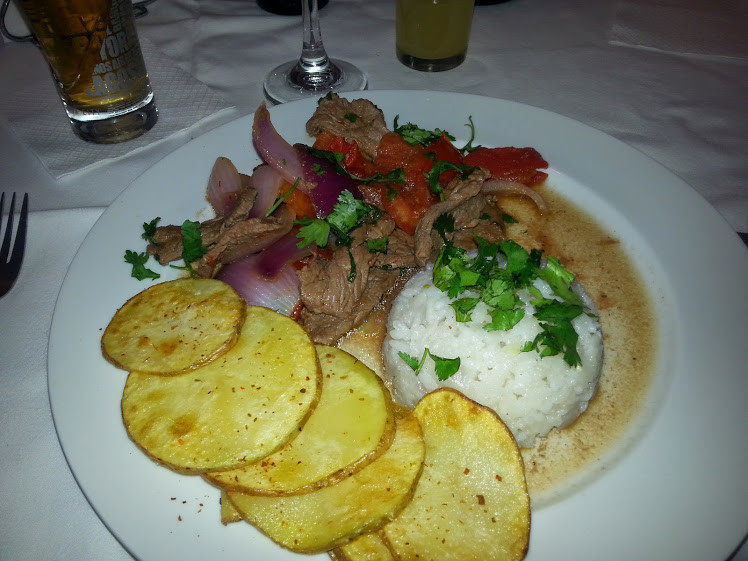 Day 6/10
After tasting this delicious food we did not forget that our main goal was MACHU PICHU.
There are actually two ways to get there - you can get a train from Cusco to Aguas Calientes but that one could be expensive (150$) and even sometimes sold out.
We chose the 2nd option, that is to split the trip.
It was a three day-long trip - we took firstly a bus from Cusco to Santa Teresa (little village) and then two more, one to Idroelettrica and finally one to Aguas Calientes where we spent the night.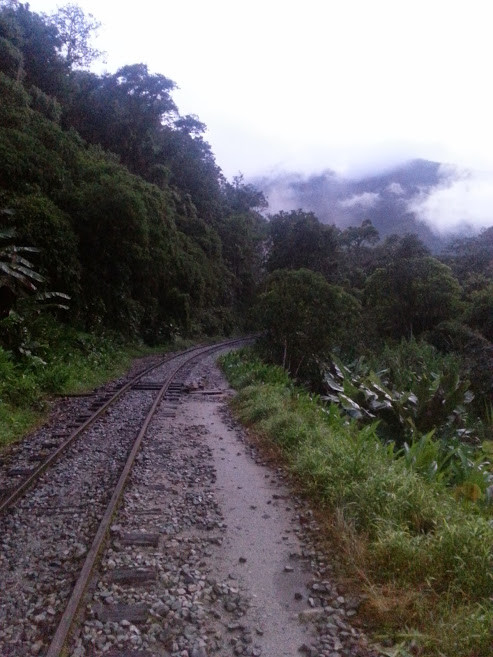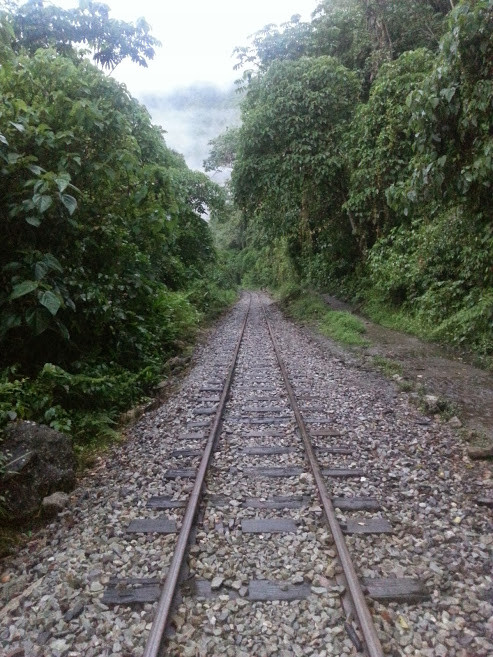 The day after we had to walk for about three hours next to this railway because the train from Aguas Calientes to Machu Picchu village was full…and FINALLYYY...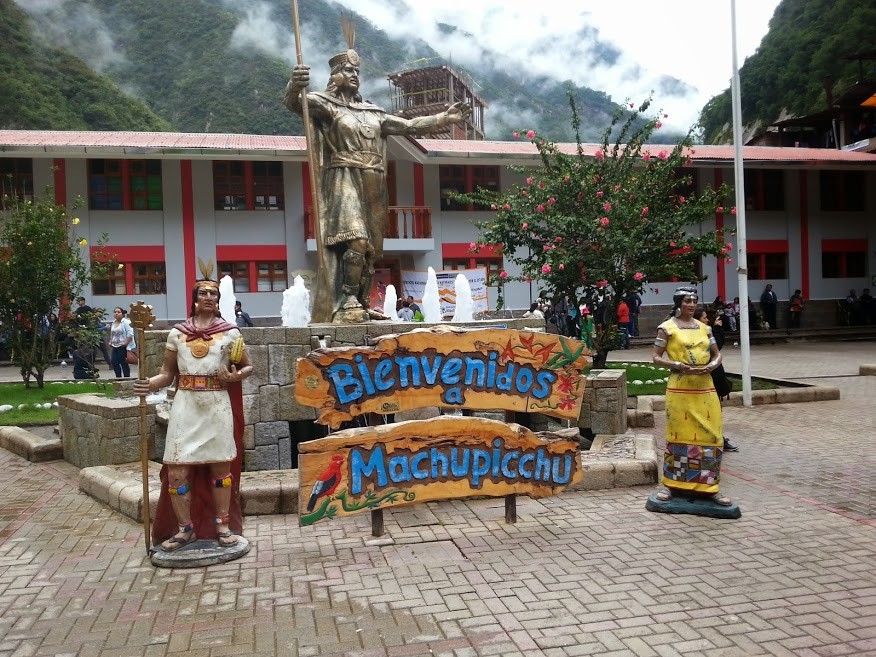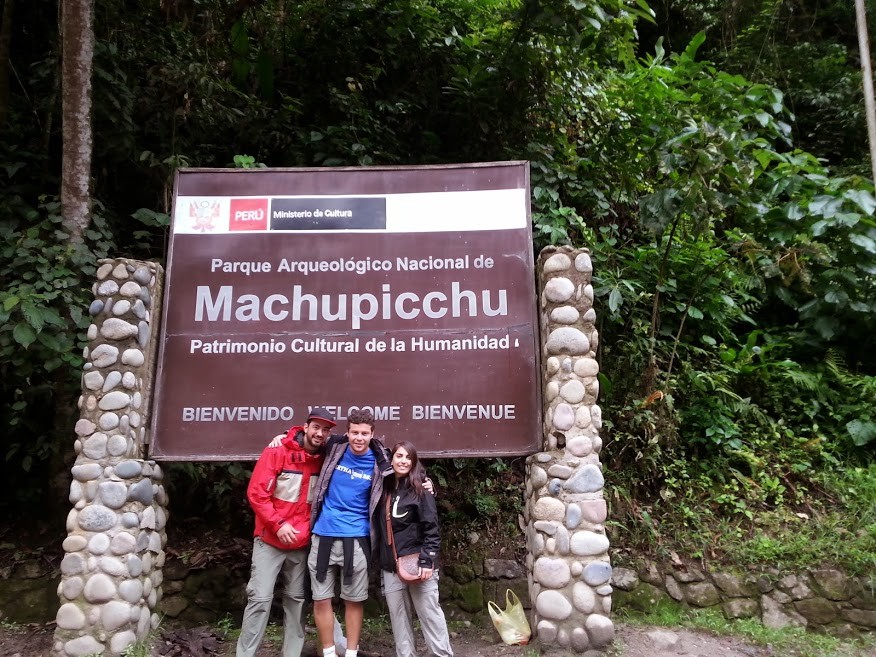 Machu Picchu !
The National Park is open from 5am to 5pm, the cost of the ticket is about 70$ (if you are students you can get big discounts! ).
We thought we would be there directly after coming in…but no!
We had to climb up for 1 hour before reaching the park.
The other option would have been the bus, but we decided to walk to be able to see every detail of this unbelievable place.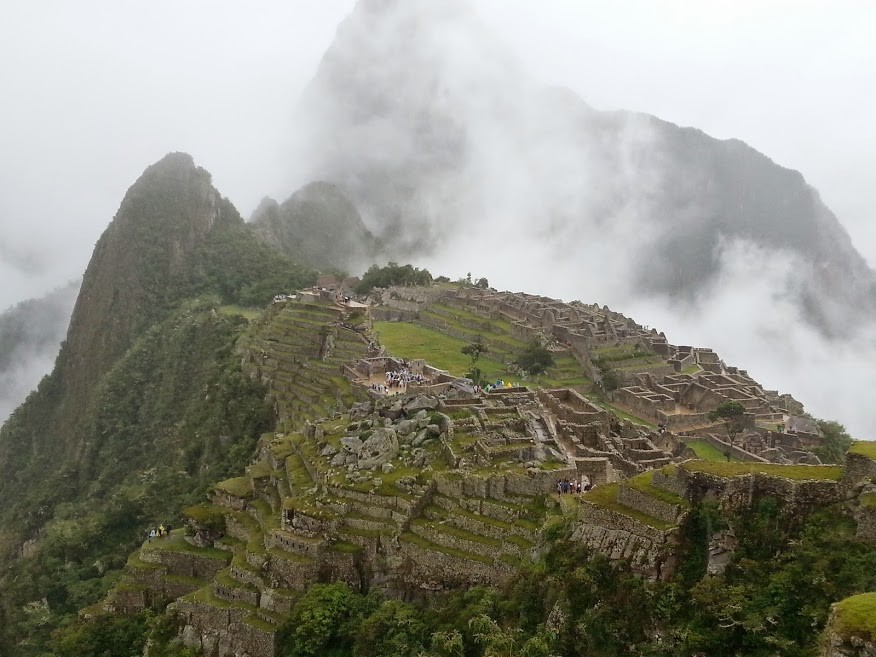 The landscape is Unreal, it is such a special feeling to be over there! I felt so emotional that day.
There is another important thing that you should be aware of, the (crazy) weather.
The rainy season runs from October to April, so if you are there during that period my advice would be to make sure you don't forget to bring a raincoat.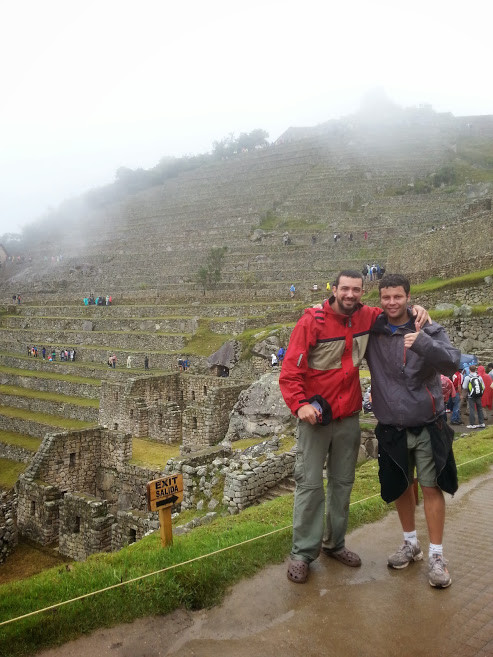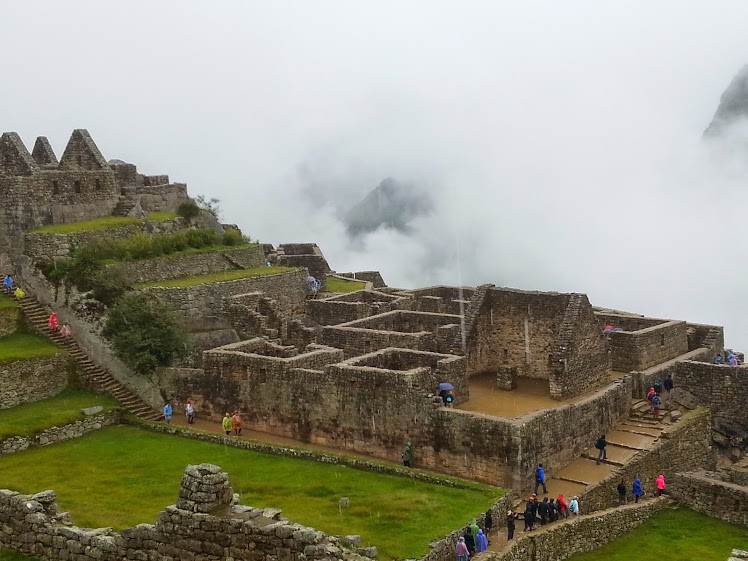 We were lucky as we could enjoy a rare moment of sunshine so wanted to keep this as a memory!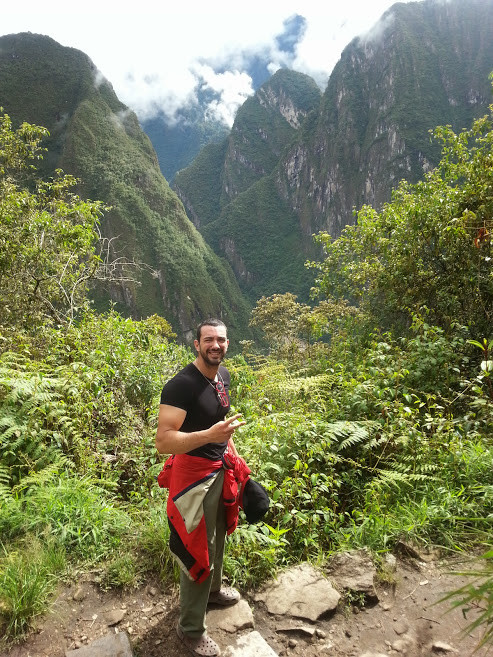 As you can see I was awkward enough to break my shoes and therefore had to go through the National Park with the stylish "Crocs". I know this look is not so sexy but convenient for sure!
From now you can consider me as a Hero haha, I am sure you don't know anyone who has climbed Machu Pichu in this way :)
Day 10/11
After a night in bus from Cusco we discovered a 3rd country…BOLIVIA (Desaguadero)!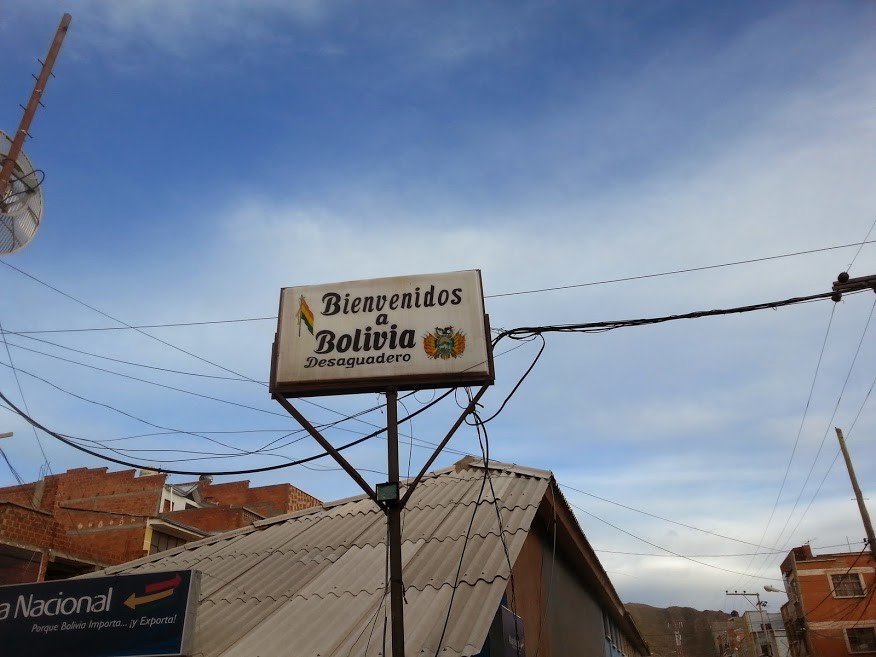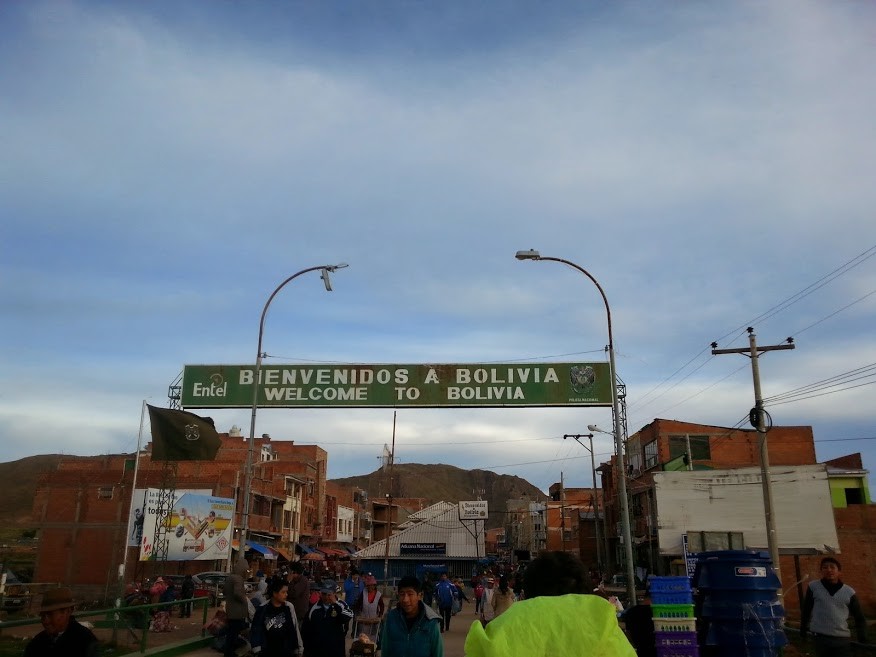 Honestly I have never seen such a mess!
This border really looked crazy, it was full of people who seemed to be there for no reason - most of them offered currency exchange, others taxi/car services and the rest well…no idea!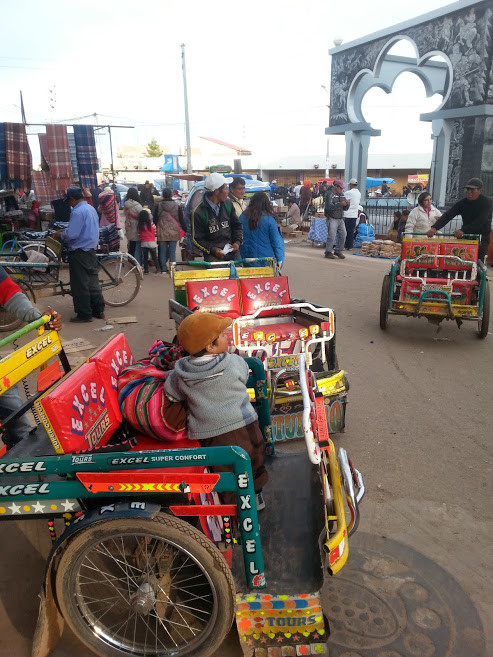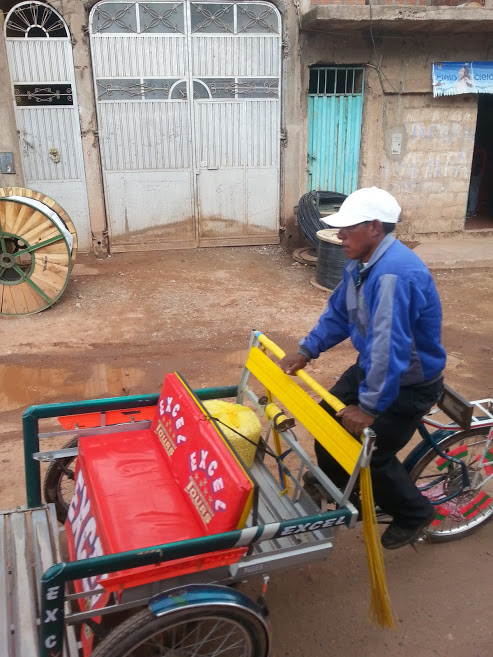 There we go, look at this funny typical Bolivian taxi with the driver.
I will let you make your own opinion!
Day 12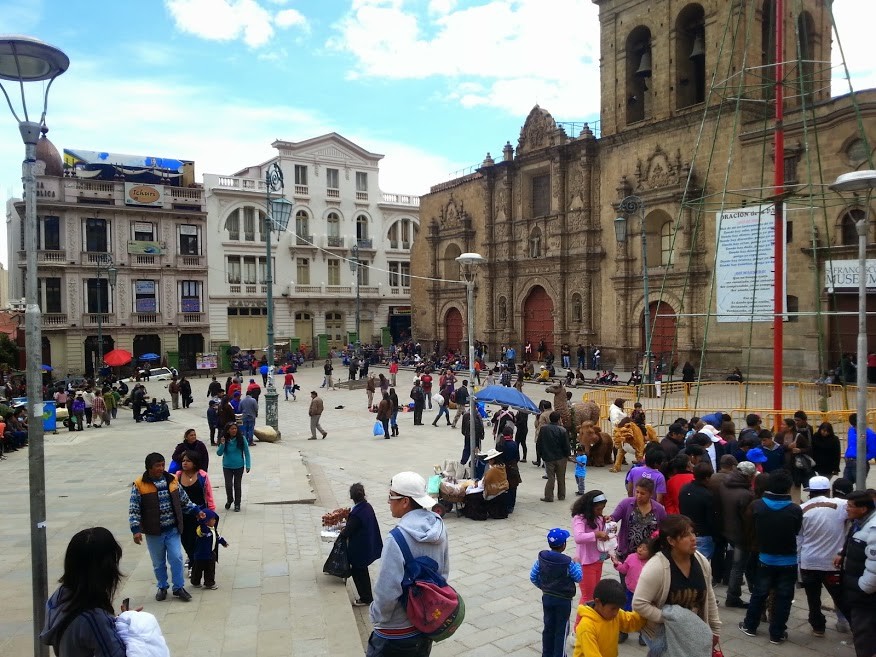 And now the capital city…the famous LA PAZ!
Wow impressive to be in the highest city in the world :) Even if you're a sportsman you can hardly walk without losing your breath! It is not only a funny but weird impression.
The main attraction is the Funicular Service.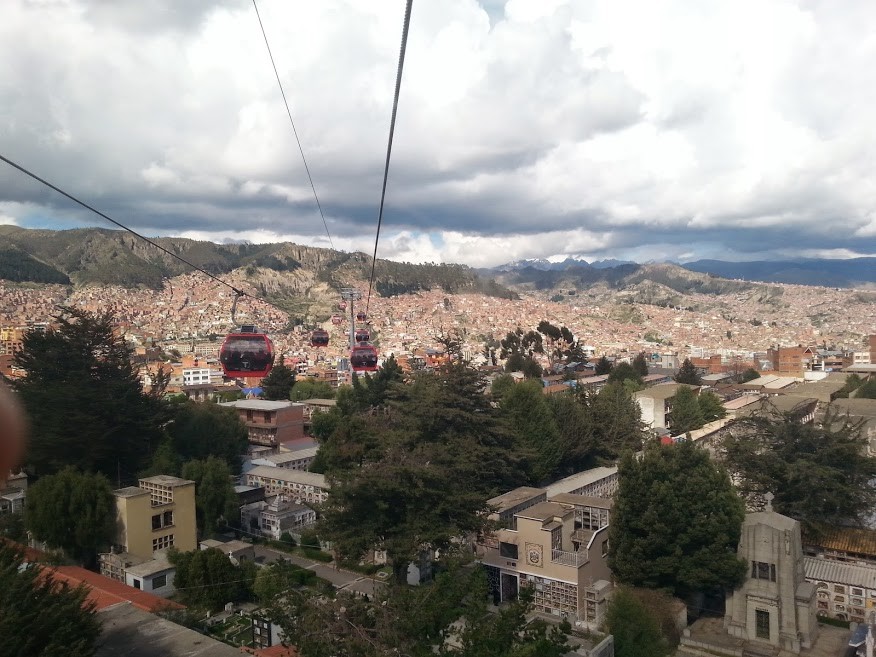 There are 3 funicular lines and I remember we took all of them, the one by night was definitely the best.
Day 13
However the best thing to do in La Paz is to go on a Tour to el Camino de La Muerte (Death Road)....
Now is coming my lucky moment - I guess some of you realized I am quite a tall guy:)I went to an open air market but having a shoe size of 48 and being in Bolivia where most people are about 1. 70 tall … I really didn't except to find suitable shoes but I did, and for only 5 Bolivian $! Crocs were definitely forgotten :D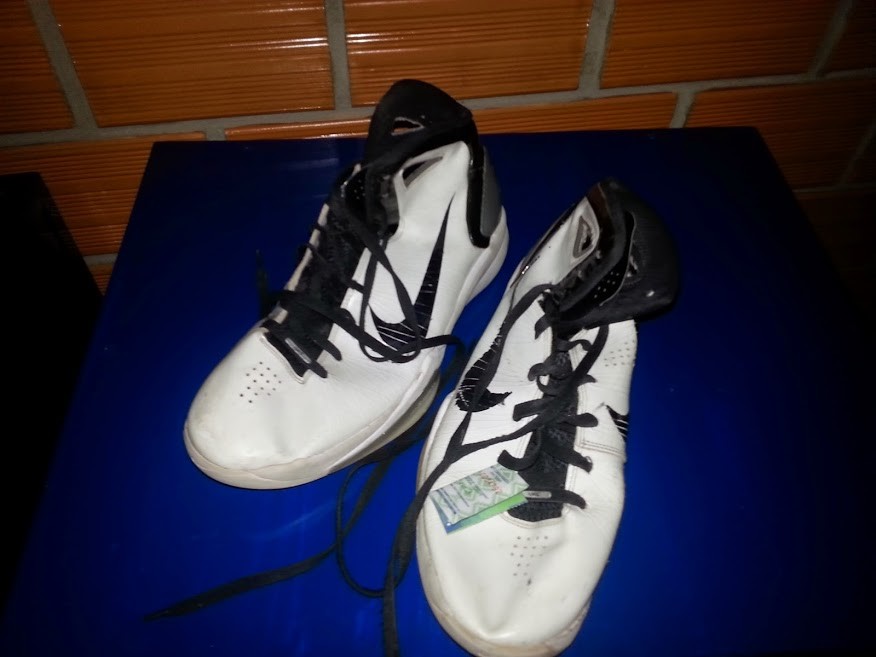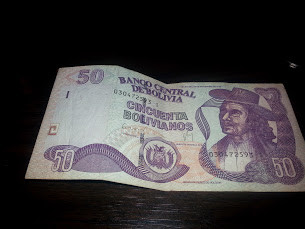 From La Paz to Corocico the Camino de La Muerte is considered as the most dangerous one in the world (56km) - it is a downhill bike path across the forest where you can often meet a truck in front of you, it is really impressive.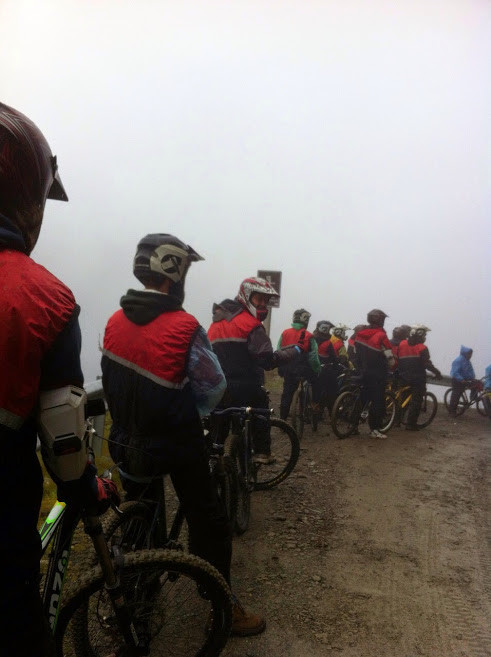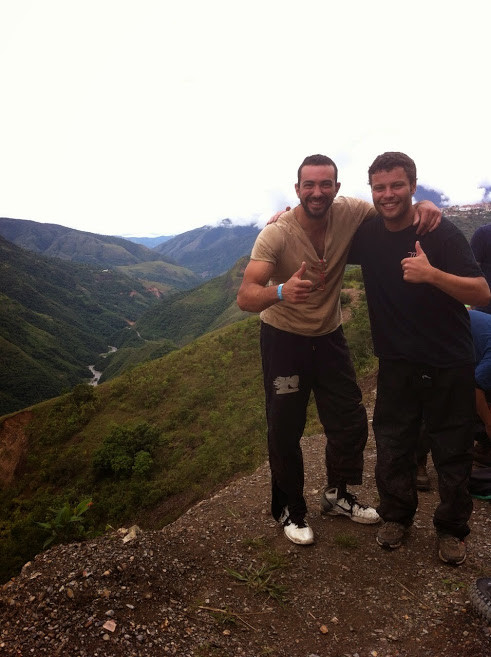 We did it! This incredible feeling of risking your life and at the same time being amazed by what surrounds you! Then this achievement makes you feel so proud…I was so happy to share this moment with Lukas, a great Chilean amigo with whom I lived for 5 months in the same hostal.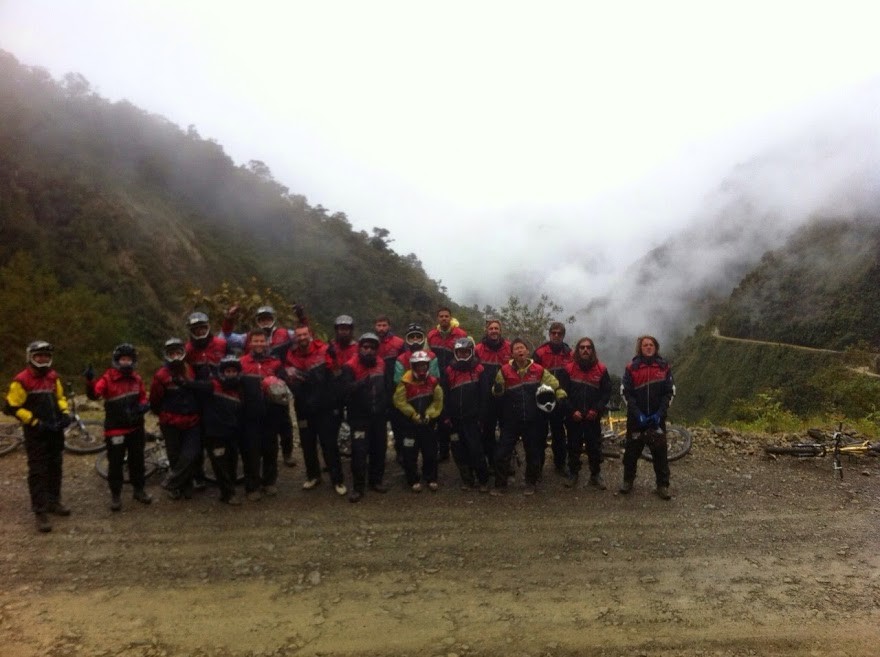 The Path began with snow and cold because as informed earlier La Paz is the highest Capital City in the world, that is why the climate is so unusual with dry winters and rainy summers.
Day 14
No no, we do not wanna leave yet!
We could not stay in Bolivia without going to the largest lake in South America, the Titicaca!
It is another nice adventure we wanted to enjoy, less wild but our eyes really appreciated discovering this huge lake located on the border of Peru and Bolivia. The view from La Isla del Sol is simply incredible!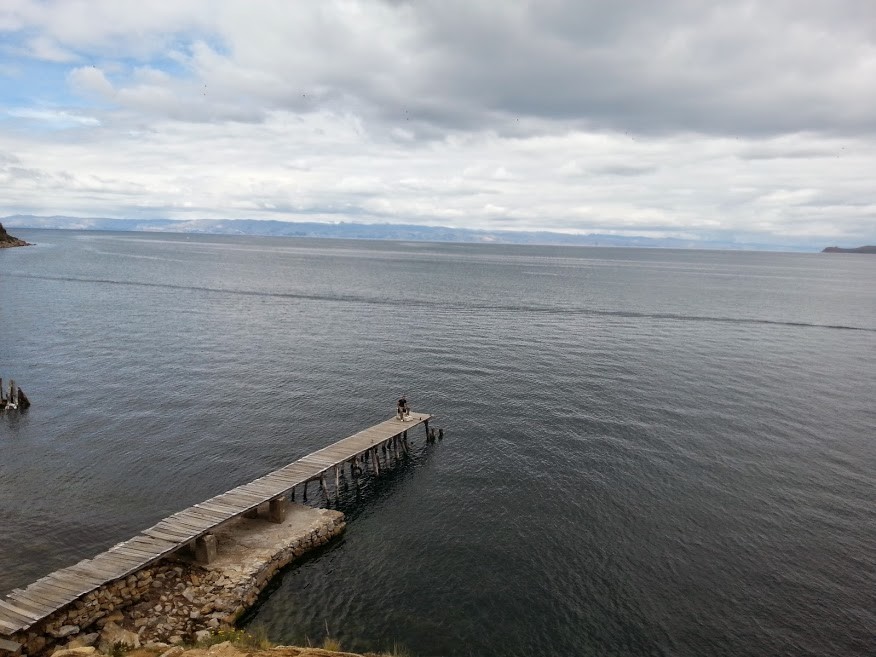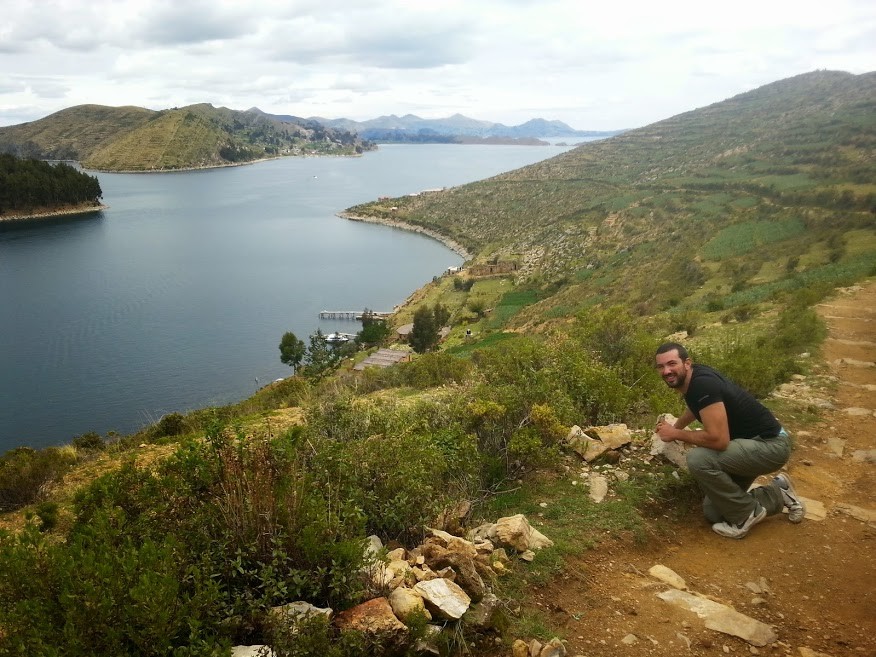 I took this picture in La Isla del Sol and the surprise was to see this child ask me for money when he realized I did so!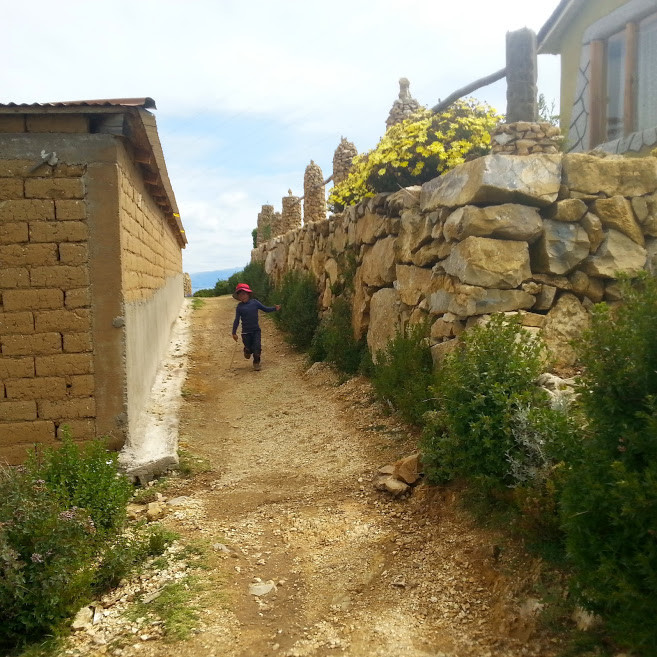 Day 15/16
After such a 15 day-trip, an important question came to our mind…how could we have made it better and enjoyed more than we did?! IMPOSSIBLE!
We took a bus by night from La Paz to go back to Chile (Iquique), and the day after we went on another hitchhiking attempt…so same in the end as at the start!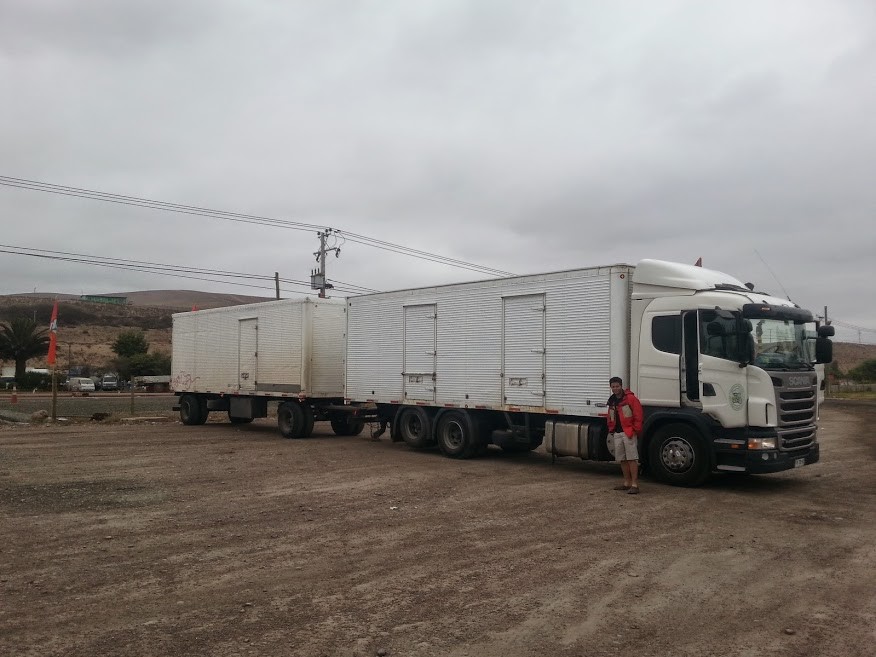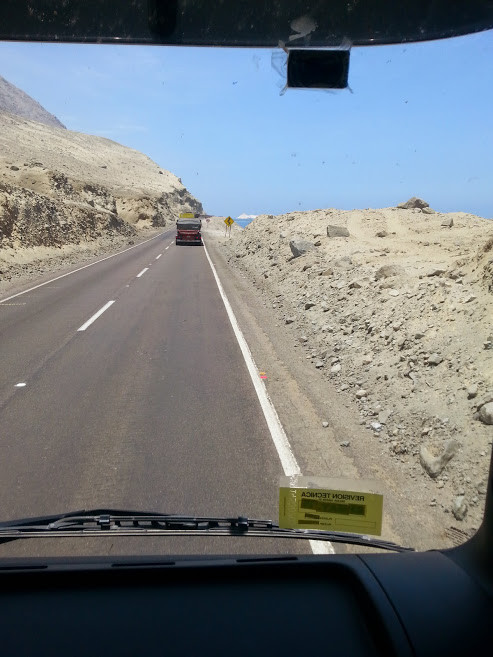 It was a looong two day-trip of…1, 721 km!
I was all the time sitting in front because the driver spent more time with the eyes closed than open so it was more careful!
Take a look at this truck, we slept in the space behind with our sleeping bags and arrived in Santiago del Chile two days later.
To conclude, quite frankly I still feel nostalgic while thinking about this adventure…I would really like to say GRACIAS to Lukas and Camilla for this unbelievable trip and for being the best company ever.
My little advice is to encourage all of you to Live the Journey and to keep in mind that You will never fly if you are too scared of the height.
VINCENZO PASSARELLI, always ready for adventures!
---
Photo gallery
---
---
Content available in other languages
Want to have your own Erasmus blog?
If you are experiencing living abroad, you're an avid traveller or want to promote the city where you live... create your own blog and share your adventures!
I want to create my Erasmus blog! →