My experience in a Portuguese University
Facilities

8 / 10 points

Quality of the college

8 / 10 points

Is it easy to pass?

8 / 10 points

Activities

8 / 10 points

Tuition fees

6 / 10 points

Faculty

10 / 10 points
---
While I spent one year in London as Erasmus student during my bachelor's degree, I spent six months in Lisbon, Portugal, during my Master's Degree, attending the NOVA University. I study "Language and Translation" so I can talk just about the Faculty of Human Sciences. I attended five courses of the fall semester (I was there from September to early February), one of them belonging to the Mestrado (that is to say Master's Degree), while the others were courses of the Bachelor's Degree, although I was a master student.
Mestrado courses usually were held in the evening, from 6 pm onwards, to allow working students to attend the lessons. Instead, Bachelor's courses were held in the morning or afternoon. Lesson attendance of at least 75% is mandatory for the final exam, so it can't happen to have more lessons at the same time as it happens in Italy. The Mestrado course was maybe the most stimulating, the class was really small, so we had many opportunities to debate and exchange ideas about the subject matter. Student participation is very appreciated also in bachelor's lessons, but classes are big so it's difficult for everyone to have the chance to talk.
I attended very interesting lessons about English, American and Portuguese culture and literature, held by competent teachers. I learned many things that I didn't have time to focus on in Italy and that let me satisfied. I also attended a translation course from English into Portuguese which turned out to be very interesting, I had never attended such a practical course. In Italy translation courses are mostly theoretical and we can practise translation only few hours. On the contrary, at NOVA we translated many texts about human sciences using a large variety of techniques; since they were not my mother tongue, that was an opportunity to learn English and Portuguese vocabulary.
NOVA language courses are really interesting, I wish I could have stayed also for the second semester to attend others of them. Exams are really different in comparison to Italy: there is only one exam session, usually in December, but you do the exam again in January to get a better mark or in case of failure. I don't know how it exactly works because I never did a make-up exam, but I know that marks are lower in comparison to the first session. Mestrado exams consist of a class presentation about a topic previously agreed with the teacher and an essay to write until early/mid-January.
As for the other courses, I did many tests during the semester, a sort of partial exams, whose marks have been added to my final mark. It was pleasant to lessen the workload that way, even because this system allowed students to study constantly, the only downside was that all the final exams before Christmas holiday were in the same week, so it was quite stressful.
Marks in Portugal vary from 1 to 20. In conclusion, for Bachelor students semester actually finishes before Christmas, unless in the case of exam failure, while for the other students some exams are surely also in January. Teachers are very fast in meeting the deadlines and correct written tests, even the longest, in short time, and this is surely something positive. They were always helpful towards Erasmus students, a thing that not always happens in Italy.
Concluding my experience, University building are brand new so everything works fine. The only defect that I found was the Library, which didn't have a large variety of books, but it wasn't bad after all. My favourite sites were surely the bar and the restaurants, where students can have a complete and cheap meal. And if you want to spend even less, there is also a cafeteria inside the main building. The restaurant menu varies from hamburger, pasta, pizza, soup (very typical in Portugal). A great campus that I will ever remind with nostalgia!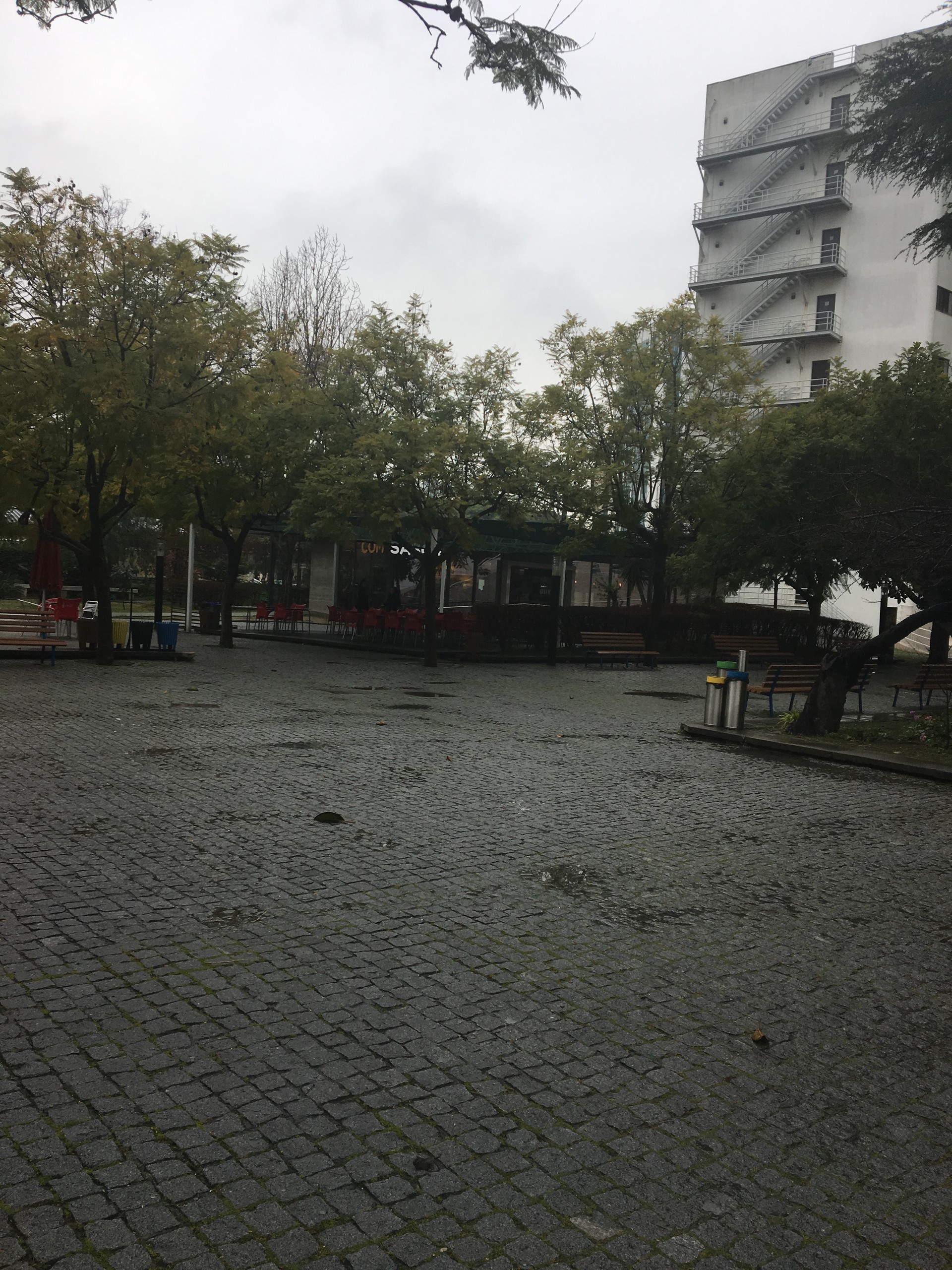 Campus Entrance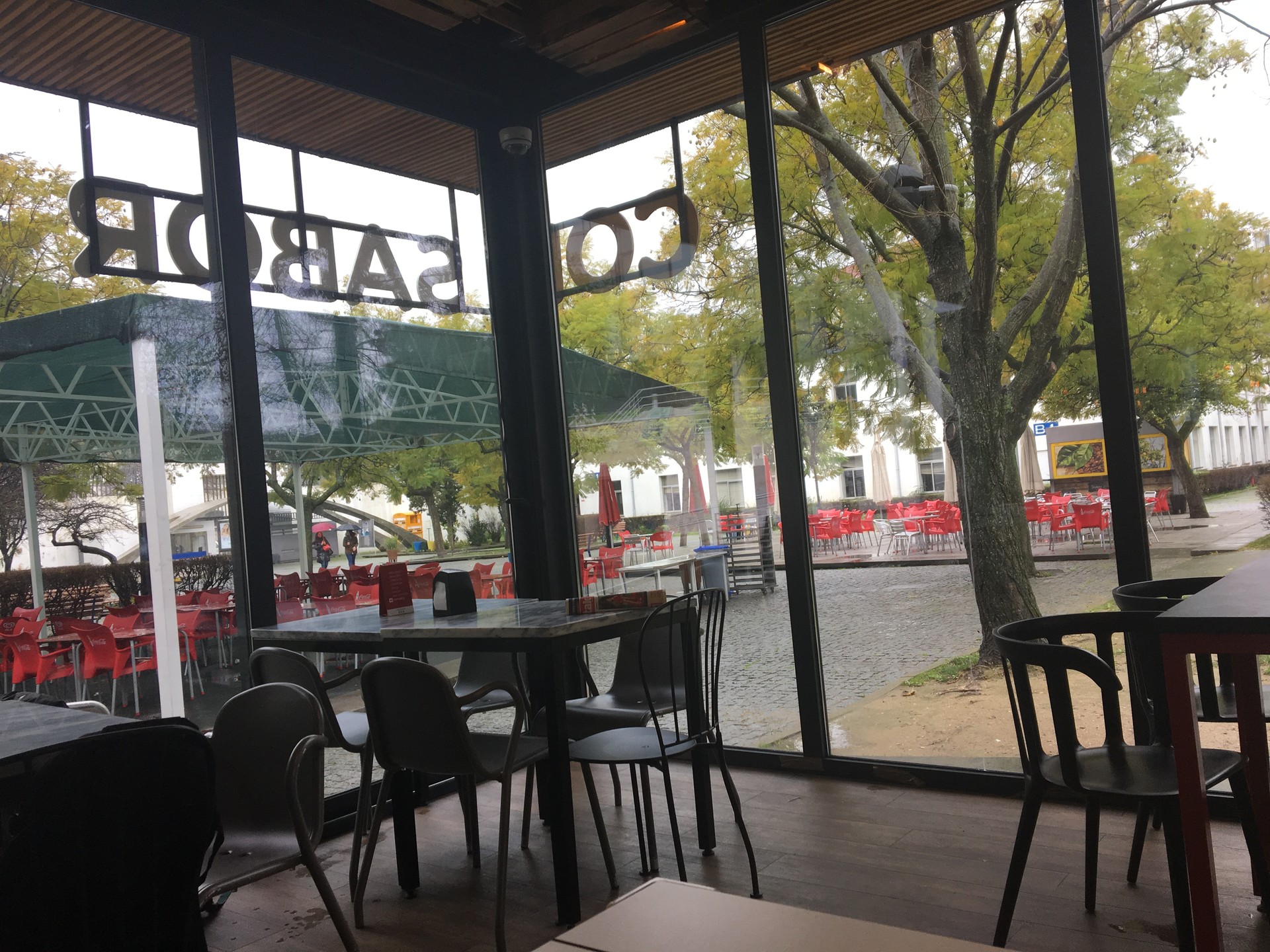 View from the Bar/Restaurant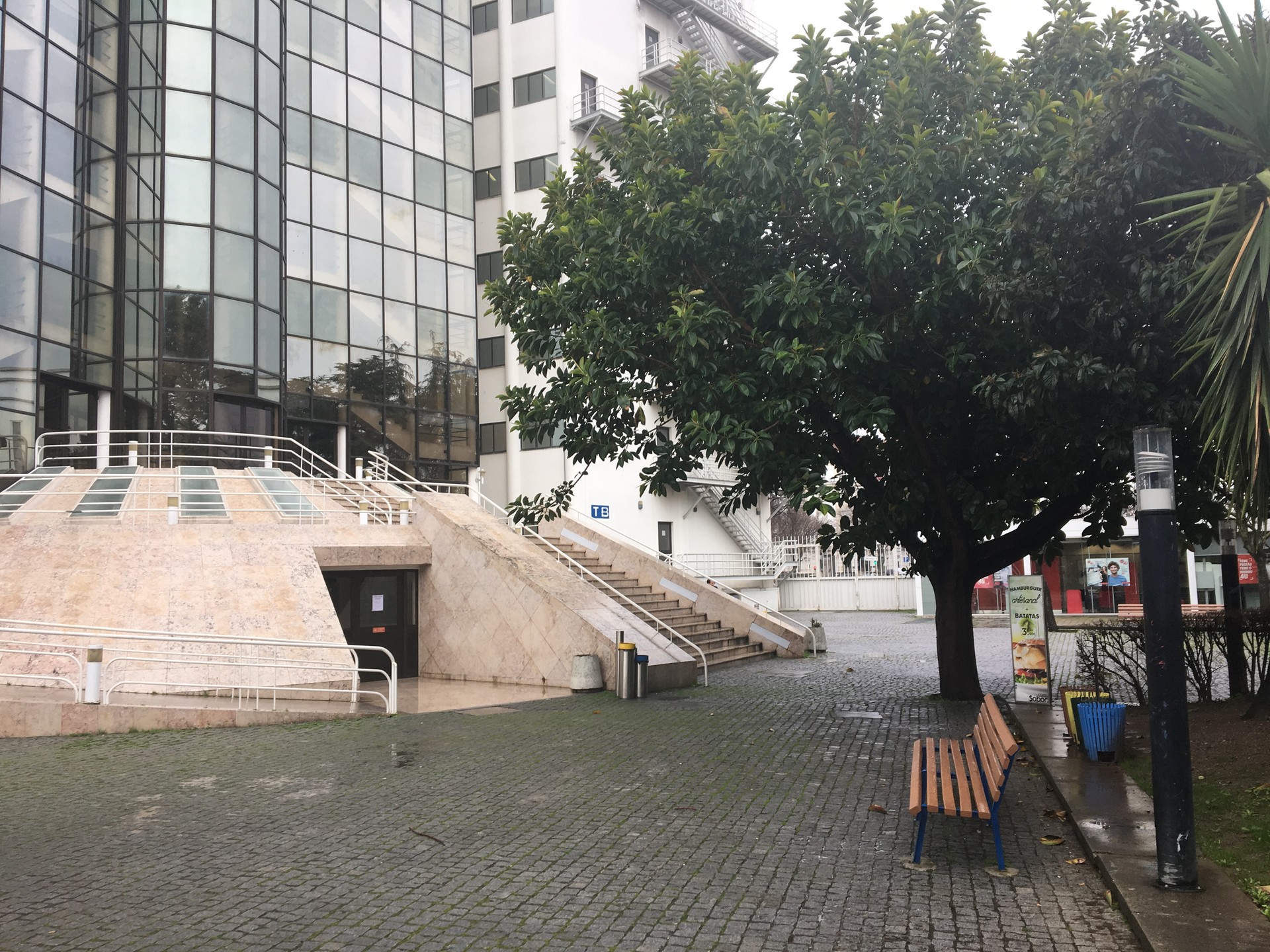 The main building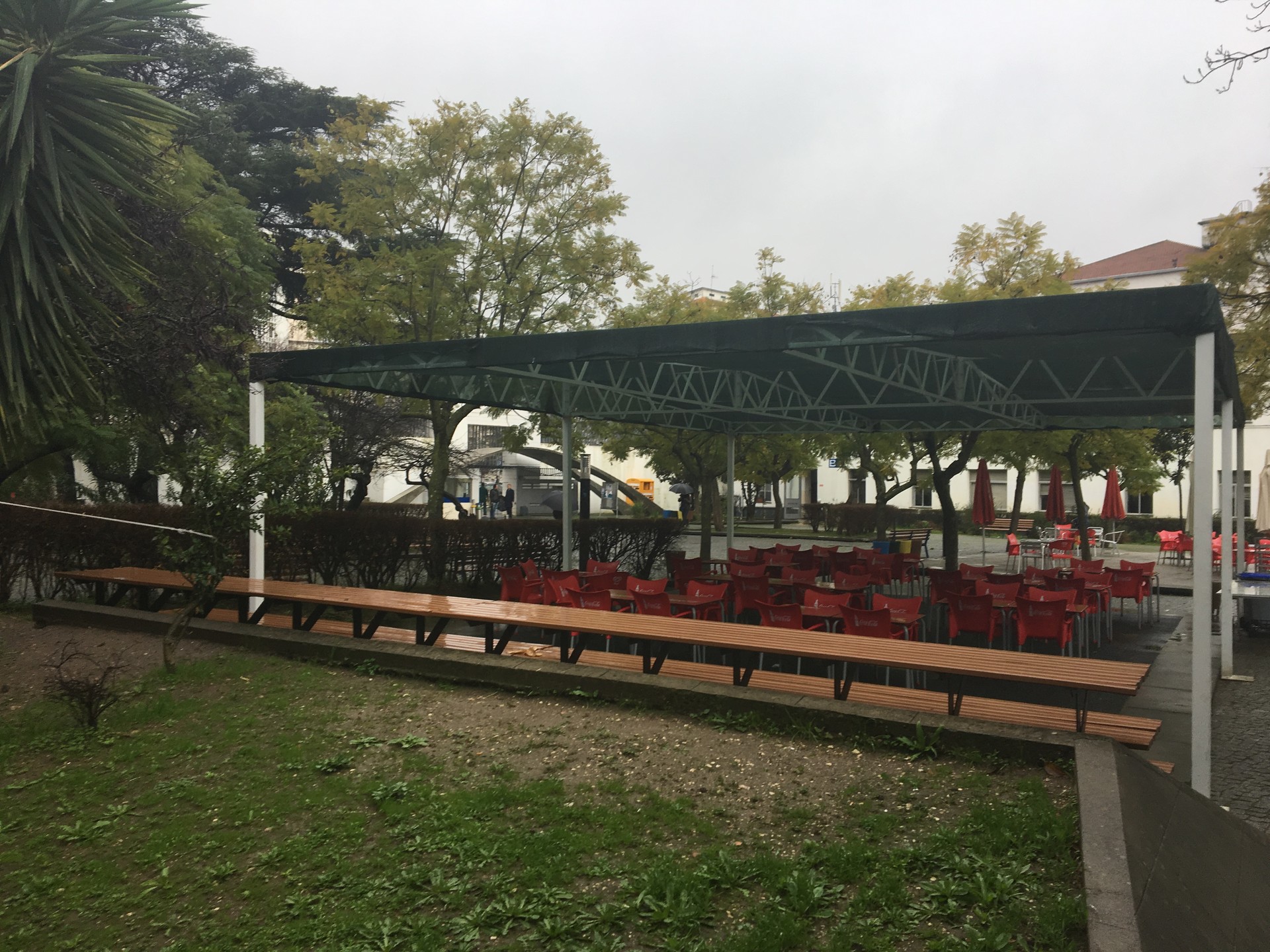 Outdoor terrace
---
Photo gallery
---
---
Content available in other languages
Share your Erasmus Experience in New University of Lisbon!
If you know New University of Lisbon as native, traveler or as exchange student... share your opinion on New University of Lisbon! Rate different characteristics and share your experience.
Add experience →