My Erasmus Experience in Nantes, France. By Adrian.
Facilities

8 / 10 points

Quality of the college

6 / 10 points

Is it easy to pass?

4 / 10 points

Activities

6 / 10 points

Tuition fees

8 / 10 points

Faculty

6 / 10 points
---
Generally, what is University of Nantes like?
Studying in Saint Nazaire, I can speak of one of the faculties of the University of Nantes, the IUT Saint Nazaire. In general I can say that the university, or at least the department where I study, taking into account all possible aspects, has a fairly high level. The demand is quite high and the system is somewhat different from the one in Valladolid. Here there are more subjects per term and the credits are more distributed, (the subject that has more credits are the practicals and there are only 4 of them), and there are many subjects that are only worth 1 or 1, 5 credits. The amount of contact hours is more than I have taken in Spain, since there are days that we are in class for up to 7 hours and in Spain I did not have more than 4. The hours for each subject are also different, since the minimum is one hour, the general is one and a half hours and there are some that are only theory for up to 4 hours. As for the treatment, I have to say that it is very good in terms of everyone; teachers, colleagues, secretaries... They treat me like one of them and I haven't had any problem understanding anyone. The teachers are very attentive to us and, being a small department, you can talk to any of them easily. Classes are compulsory, with a maximum of 5 unexcused absences, in order to maintain continuous assessment.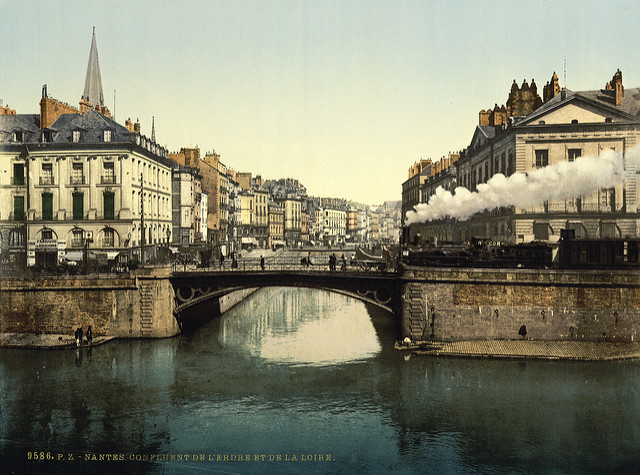 source
What are the facilities like?
The whole of the IUT Saint Nazaire is quite large, with separate areas for each of the departments and other common areas, such as the final examination rooms or the library. There are computer rooms throughout the faculty and there's Internet connection in all of the facilities. There are also cafeterias in all the departments, but they are not like the ones I have known in Valladolid, it simply has a few tables and some chairs and vending machines for food and drinks. The residence where I live is right next to my apartment and the dining room is included too within the facilities of the IUT Saint Nazaire and therefore of the University of Nantes. The classrooms in general, where the day to day things takes place, are not very large, they are rather small, where groups of as many as 35 people can fit inside (the size of the groups is about 30 students).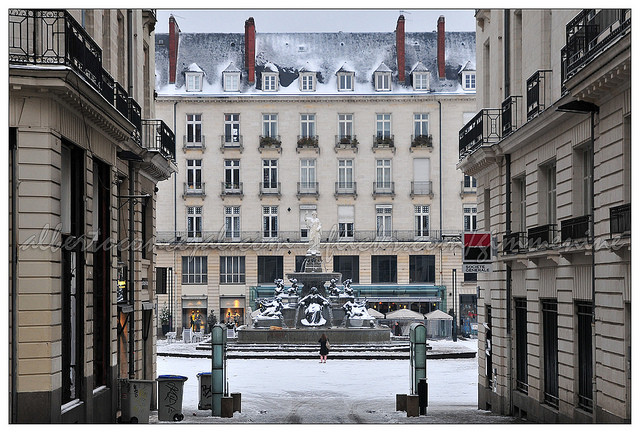 source
What are the tutors like?
The teachers are generally quite good, they focus a lot on the daily work and above all they give a lot of importance to jobs and exhibitions. As there are many subjects, the normal thing is that we have the same teachers for several subjects, like in Valladolid, the teachers give classes in different departments and not only in mine (Logistics Management and Transport). Almost all the teachers I have can speak English, so if you it can't be explained to me in French, they can always understand you in English. In general I would give them a grade of 7, with one that stands out over another, but they are all approved.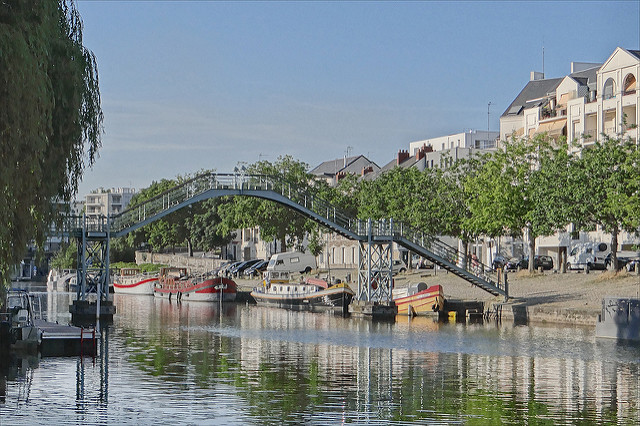 source
Are the lessons easy in University of Nantes?
Actually passing the course, at least for me, is not easy at all. By the simple fact of being an Erasmus student, they do not give us any more help than the others, as far as the exams are concerned. Day to day it is true that they focus more on you, so that you understand everything well, or as much as possible, but the exams are a real problem. The Erasmus students have the advantage of being able to use the dictionary, but when it comes to taking an exam, if you have to search for loads of words, you run out of time and the advantage becomes a disadvantage.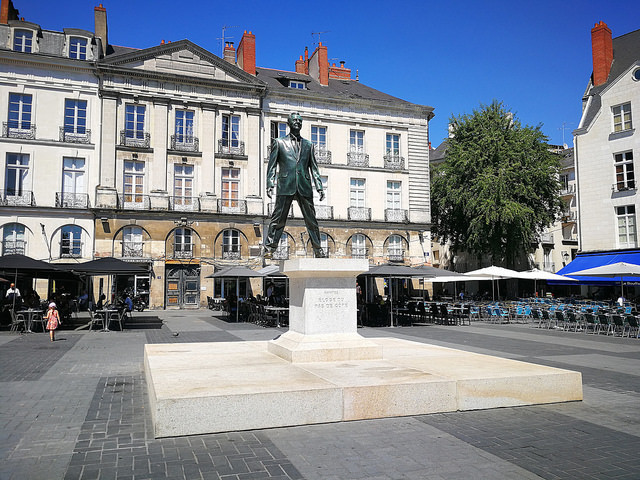 source
Does the University organise activities? If so, what are they like?
The university mainly offers sports activities, including many types of sports and at different timetables. Different cultural activities, such as theatre and music, are also offered and the student association has a habit of organising trips around Europe, this year for example it has been organised to go to Belgium and Germany, (Brussels and Dusseldorf).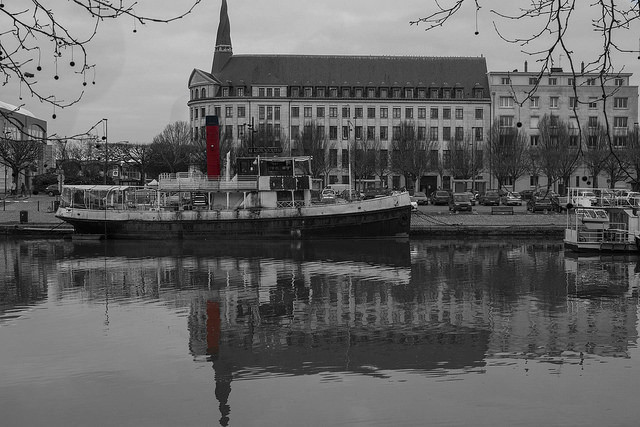 source
Do you think there is a good quality of teaching?
In general, yes, but it seems to me that since there are so many subjects in just two years (which is how long the basic university course lasts), they are not studied very thoroughly, so you end up knowing a little bit of everything and a little bit of nothing. Then there is up to another three years in order to specialise, but if you don't continue studying after finishing your studies at the IUT, I don't think you would have enough knowledge to develop a very important position within a company.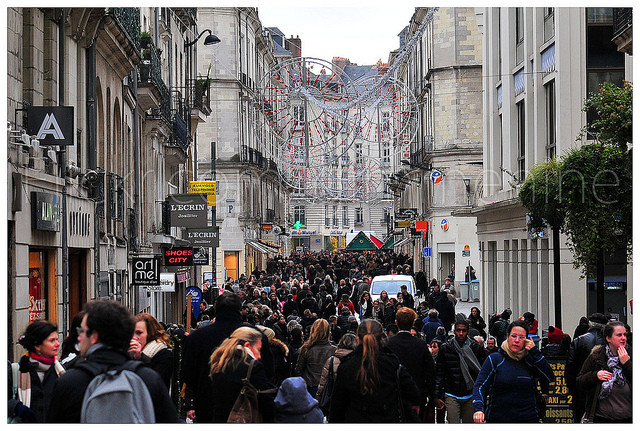 source
Do you have any anecdotes you would like you share?
I just want to say that I liked it a lot and that the University was very good.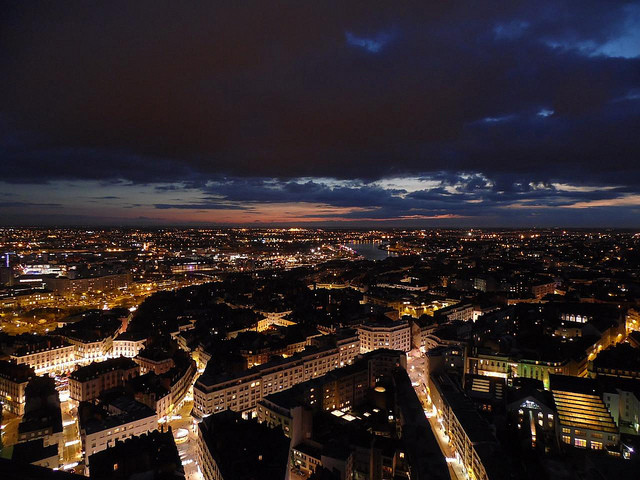 Source
---
Photo gallery
---
---
Content available in other languages
Share your Erasmus Experience in University of Nantes!
If you know University of Nantes as native, traveler or as exchange student... share your opinion on University of Nantes! Rate different characteristics and share your experience.
Add experience →