What to see in Budapest, Hungary
Things to see in Budapest, Hungary
Hello again, everyone! Today I am going to talk to you about a city that has recently become very fashionable: Budapest. It is the capital of Hungary, which offers lots of things. History, culture, partying, relaxation. Here I am going to tell you all of the interesting things that I saw, did and visited and therefore, what I think you should do if you end up in this city.
Some History
Before anything (and very breifly) I am going to give you a paragraph with a bit of historical context which I think is very important to know if you are going to visit this city. It's interesting to know that previously, Budapest, joint with Vienna, was the most important city of the Austro-Hungarian empire. After gaining independence in 1918, it lost a large part of its territory and as a result, Budapest would thus become an enormous city in comparison with the total size of Hungary.
Also, a few years later, during the Second World War, Budapest was occupied by German troops and one of the most bloody battles took place there: the siege of Budapest. This battle is even usually compared to the Battle of Stalingrad due to the high death toll. For all of this (and more) the capital of Hungary is a city which is full of history, monuments, memorials and places which deserve extra attention.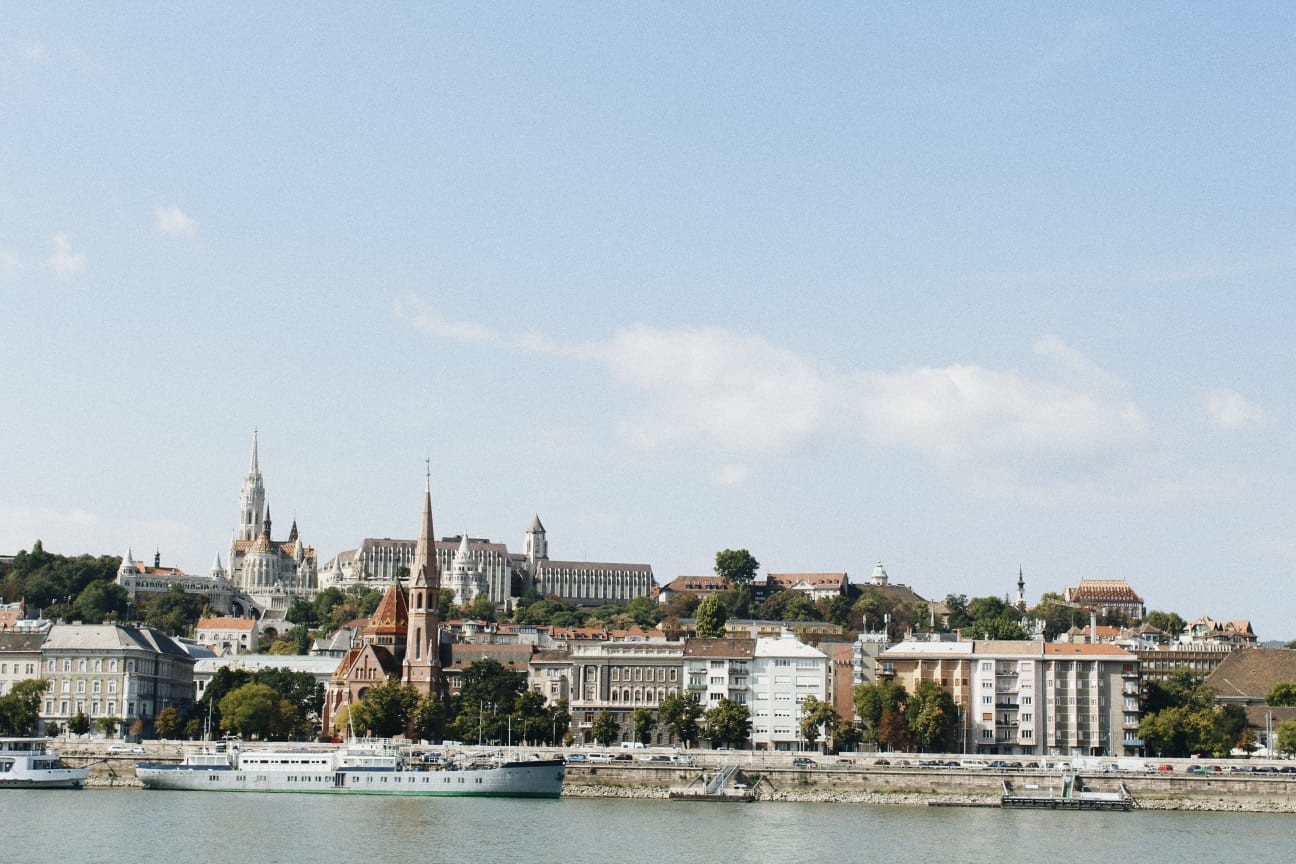 How to get to Budapest
I acurrently live in Bratislava, Slovakia, so it is really easy to get there. I have a few options. From Bratislava, I can take a bus or a train, and both cost practically the same price. Here, the train is usually the best option because it is a lot more comfortable. A return train ticket costs 17. 40 euros and you can't buy it on the internet, you have to buy it at the train station at the moment. The bus costs around 10 euros (just a single) depending on when you travel.
From Galicia, you can go from Porto as there is a direct flight to Budapest, and sometimes for very cheap prices. If you have a few free days, a really interesting option could be to fly to Budapest, and then after get the train and go to Bratislava or Vienna. Kill two birds with one stone and have a really interesting trip.
What to see in Budapest
The city of Budapest, formerly, was two cities: Buda and Pest. Now they have joined up along with their names, but still, each part of the city that is seperated by the Danube river has a different name. On the one hand it is Buda, and the other Pest. To make this post more convenient, I have decided to tell you what you can see in Buda, and then after, what you can see in Pest. In this way, you can also plan your intinerary more easily.
What to see in Buda
1. The Fisherman's Bastion.
In a neo-gothic style, the towers of the Bastion represent the seven chieftains who founded Hungary and established settlements in Obuda (which later turned into Buda). It includes the word fisherman because there was a village where the locals had like a fishing trade, and also, they were responsible for defending this part of the city. Without a doubt you can't not go and see this place. As Buda is the highest part of Budapest, from here there are the best views in the entire city, especially of the famous Parliament as it is practically infront. Some advice, it's not for everyone, I'll tell you that I visited the Fisherman's Bastion in the morning, at 8 am. There was almost nobody there, no tourists, only a photographer taking photos of a couple for their wedding day. Also, the morning light is better for everything: atmoshpere, temperature and photos. There is a part of the Bastion which you have to pay in order to gain access to. But if you go really early in the morning, there are not people working at the ticket office to sell you the ticket so you can sneak past and see it for free. There all positives. The only thing you have to do is get up early. I will leave the photos for you here.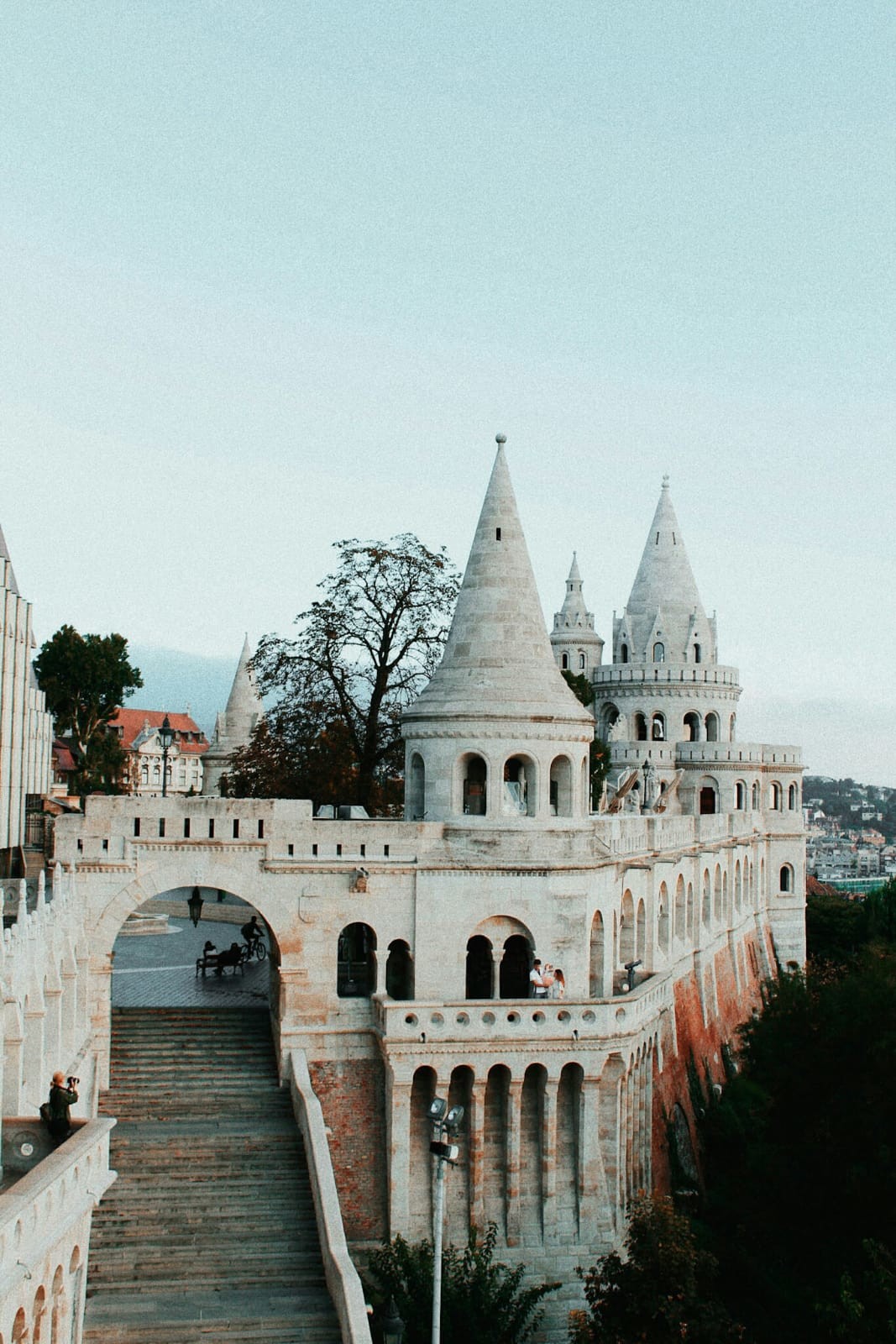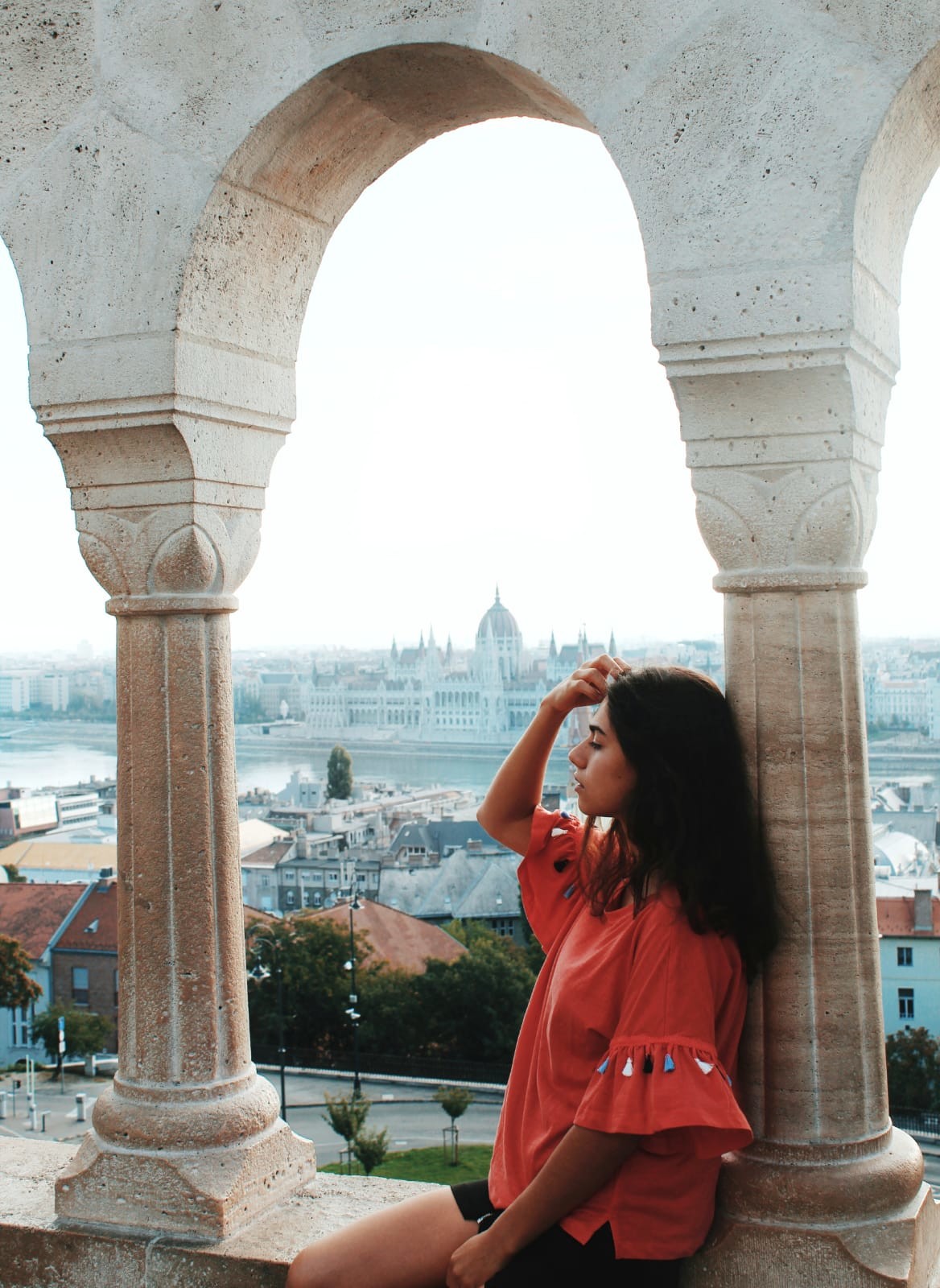 2. Matthias Church
Just to the side, in front of the Bastion, you can find the Matthias Church. The building is beautiful, especially the roof tiles made up of different reddish-brown and yellowy colours, which contrast against the white of the rest of the builidng. It isn't ridiculously expensive to go inside and students receive a discount.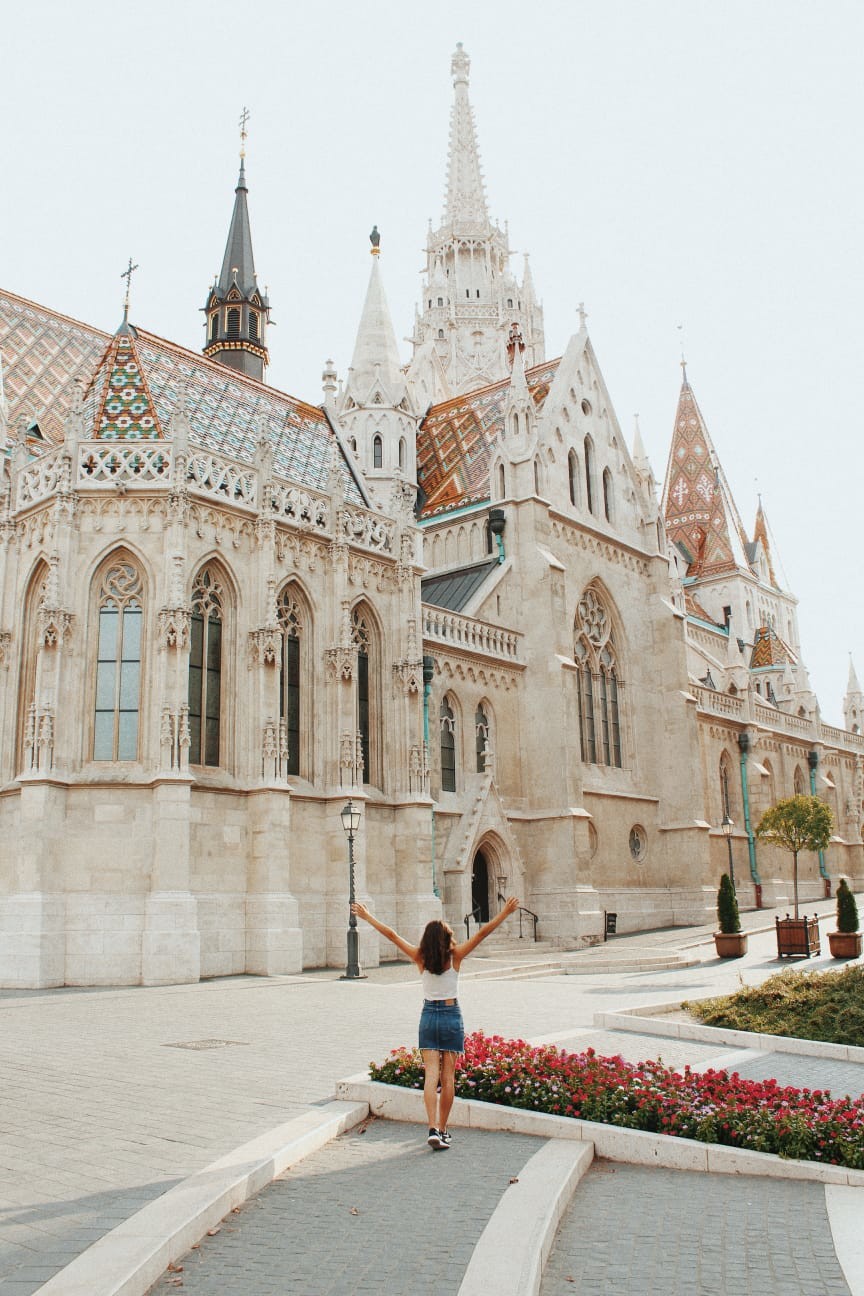 3. Buda Castle.
It is very big, and also being at the top of the hill, you can see practically any part of Budapest from there. I went up it by foot but you can go up via cable car if you're tired because you have to do a lot of walking in Budapest. The green dome of the castle (or palace) really stands out. When we went, they had a temporary exhibition of Frida Kahlo's self portraits, the mexican painter.
4. Gellért Thermal Bath
One of the most famous public baths in Budapest, with a gorgeous inside: a really big pool surrounded by different columns and small balconies on the upper part. It has as many mineral water pools outside as in the inside. Advice: wear a swimming cap because it is compulsory. If not, you will have to buy one there which costs around 3 euros. The ticket for the bath costs around 18 euros. It isn't cheap, so it's worthwile spending the day here to get the most out of your money.
5. Széchenyi Chain Bridge
It is practically infront of Buda Castle. It is a bridge with a lot of history, as it was destroyed during the Second World War and reconstructed afterwards. Thus, it is one of the symbols of Budapest, along with the Parliament. Each entrance is guarded by two stone statues in the shape of a lion, and also, at each end of the bridge you can find two towers, each with an arc, held in place by chains. On each side, there is lane you can walk down, and also you can cross the Danube river to go to Buda or to Pest.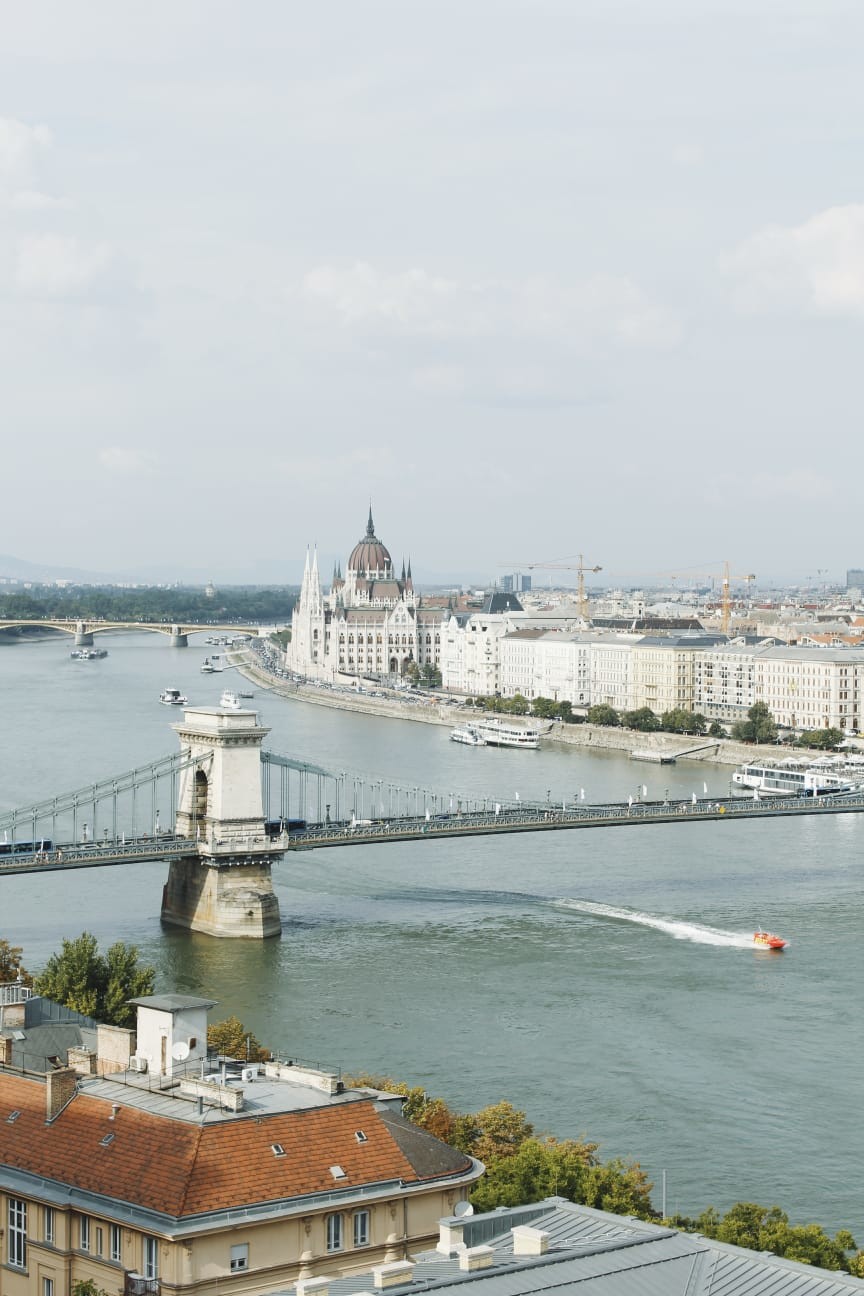 6. The Citadelle.
Previously, it was a guard building, so you'll find it in one of the highest points in Budapest. It is from here that you'll realise how big Budapest really is. We walked up to the Citadelle from the Kelenfold train station (a good walk). Also, going up to the highest point was quite tiring, you had to go up a lot of staires, but the surrounding areas are pretty. A lot of tourist buses also go to the Citadelle. You can get on and off at the different stops that it makes throughout the day, so this is another option if you don't fancy going up by foot. Also, there are views of the whole of Budapest, suburbs included, and there are also some very pretty surrounding gardens, with different coloured flowers if you go there in the summer. It's a place to relax, there were people sitting down, laying on a blanket with a book and sunbathing. At the highest point, you will find a statue which characterises the place and you can see from many points in Budapest, and for me, I used it as my reference point numerous times. This statue is commemorating all of those who contributed to the liberation of Hungary, during the Nazi occupation.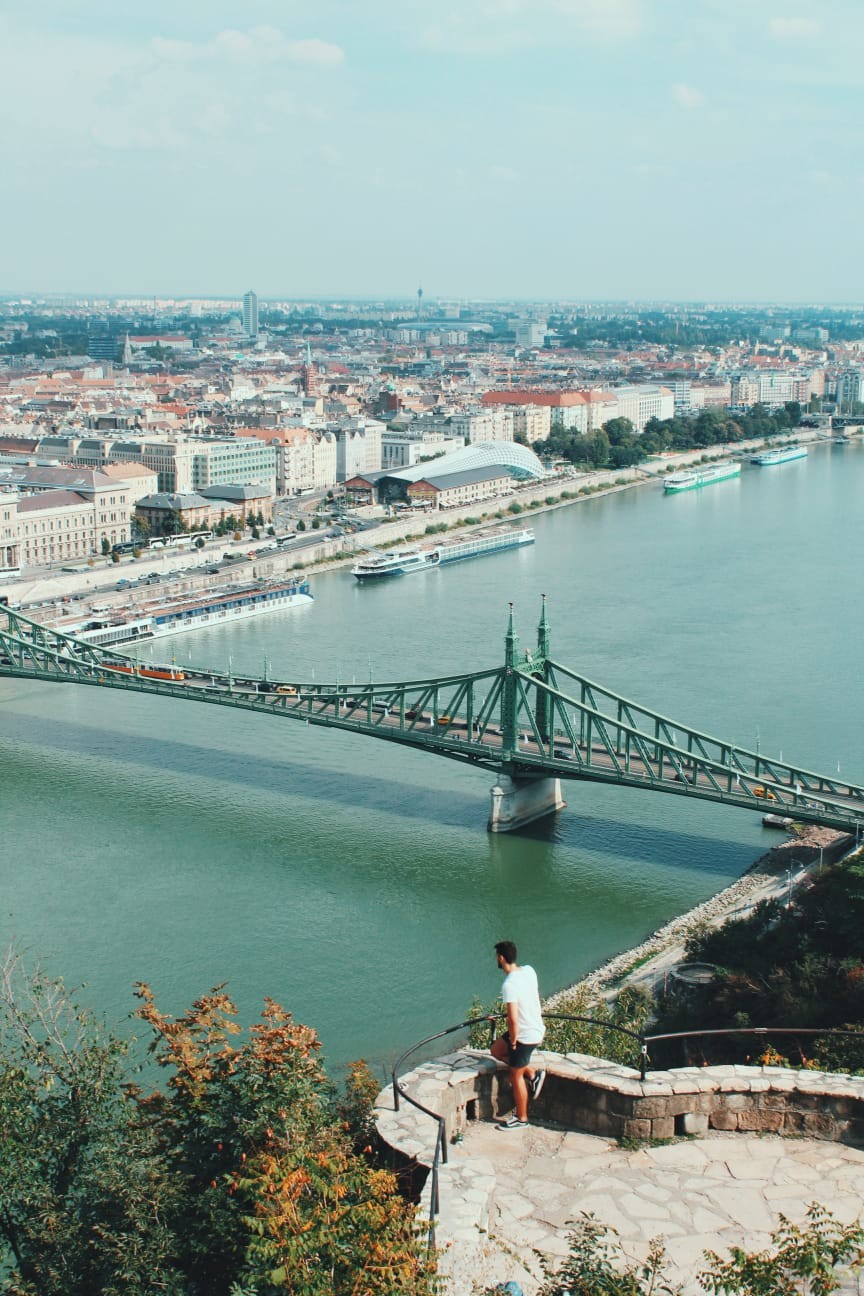 7. Szabadasag Bridge.
In green, this is another famous bridge that connects Buda with Pest. The following photo was taken from the Citadelle, and from here you can see the bridge perfectly. You can cross it by foot (or using the tram) to get to pest and continue with your visit.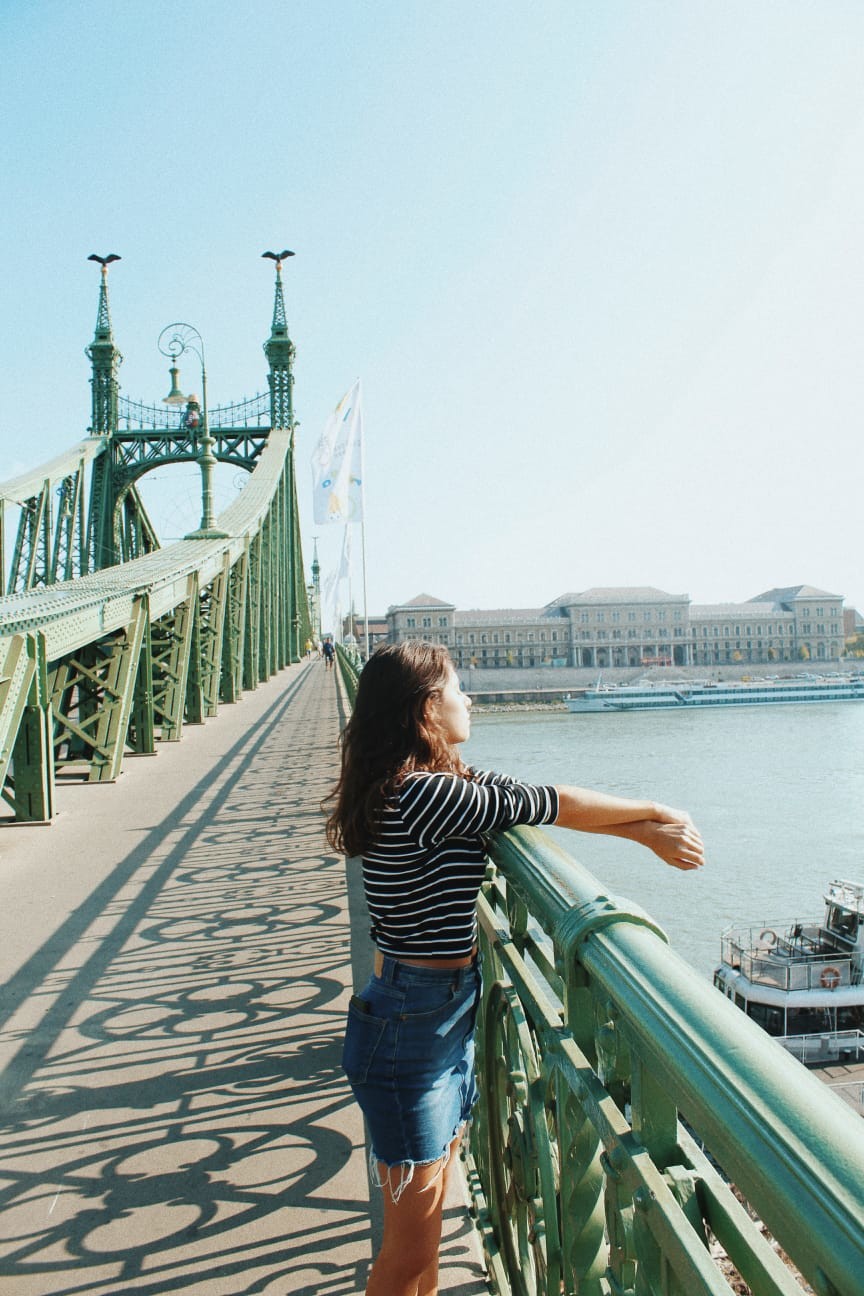 What to see in Pest
1. The Parliament of Budapest
This is probably the most famous building in the whole city, and a symbol of it. A gothic-style building, you can find the parliament just infront of the Danube river, in close-up. It is incredible during the day, as the off-white colour contrasts perfectly with the maroon dome. It is also incredible during the night, when it is completely illuminated. It is possible to go inside, with a guided visit.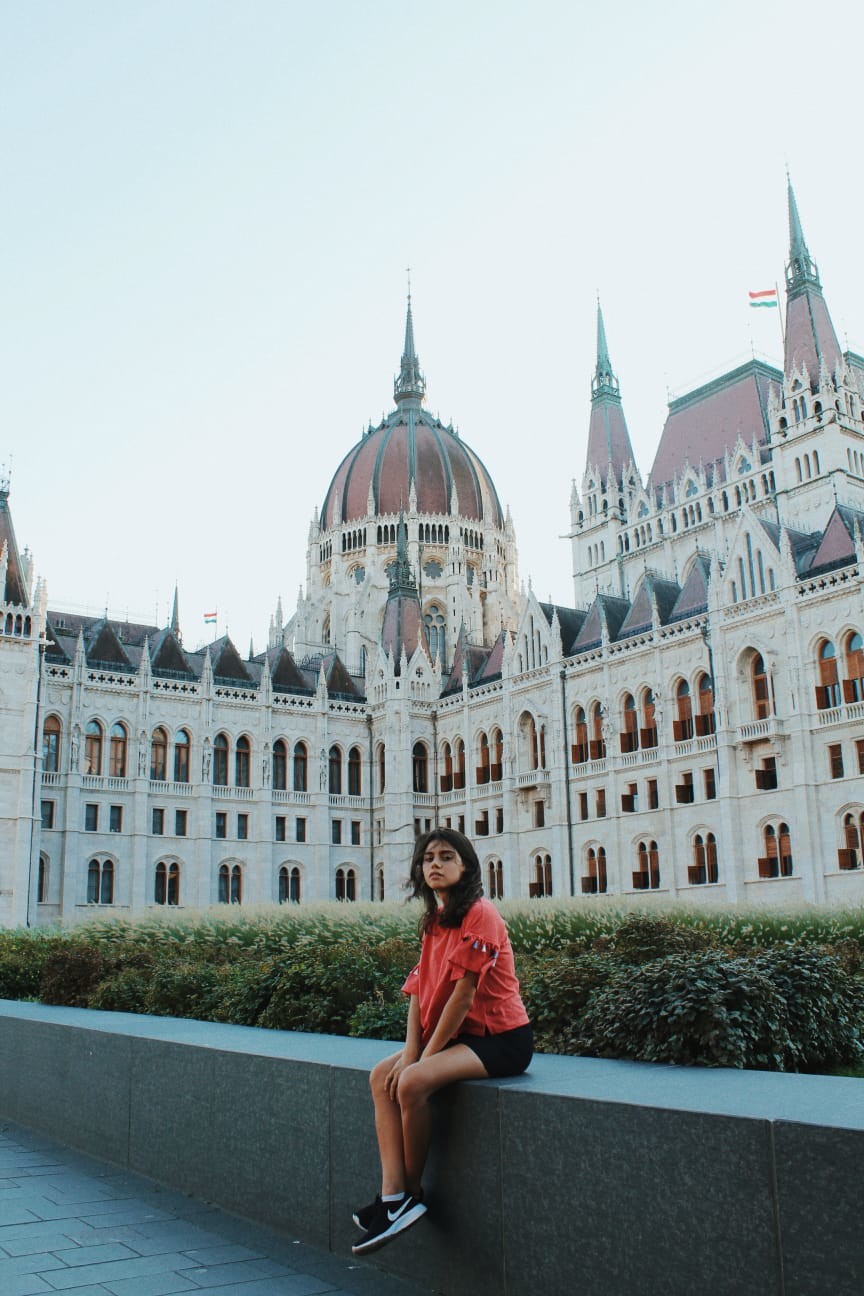 2. Shoes on the Danube Bank.
Just in front of the Parliament, there is very simple peice of artwork, which holds a lot of significance. There are shoes stuck along the river bank. These shoes represent the victims who were killed by the Arrow Cross on the river-bank. After the shooting, their bodies fell in the Danube river and drifted away down-river. Before the shooting, they were ordered to take off their shoes, which is why they are now there permentatly, to commemorate the Jewish people who were assisinated. When we passed by here, we could see that inside of many of the shoes, there were fresh flowers that people now leave to remember the victims and denounce the attrocities which came about due to this fascist party. It is one of the many memorials that you can see in Budapest, as in this city during the Second World War the Jewish people were persecuted, assasinated and taken to concentration camps.
3. House of Terror
And talking of memorials, you could also visit the House of Terror. If you are interested in History, you should visit this museum. The House of Terror is a tribute to the victims of two different ideologies and periods that took place in Hungary, first of Fascism, and later, communism. In the previous century, this "house" was the old police building, during both periods. Inside, there are three floors to visit: the first, the second and the basement. The basement is the most interesting one, and the one which has the most impact. You can see the cells where they locked up their prisoners, one of them which is miniscule, where you can barely take a step. You also see the rooms where they carried out various methods of torturee, as it was an old police building. The other two floors are full of documents, photographs, objects, propaganda and testimonies of the victims. Advice for the visit: ask for and pay for the audio tour in your language because just reading the leaflets that are in each room isn't enough, and can make it a bit tedious. Also, a lot of information is just written in Hungarian, it isn't translated to English so it is basically impossible to understand everything. Much to my regret, I have to say that the staff are not very friendly and just before going into the museum, I went to a currency exchange to get some Hungarian Forints to pay to get in, and we paid for two tickets with a 10, 000 Forints note and they didn't accept us because we didn't have change. We had to pay with card and although the comission wasn't high, we we're disappointed. And the last thing to say is that I went at 10 am, so just when it had opened, and there was already a decent-sized queue so the sooner you go, the better.
4. Andrássy Avenue.
The House of Terror is located on Andrassy Avenue, a really long street in the centre of Budapest. It is a street which is mainly full with restaurants, cafes, and clothes shops (including boutiques). You can also find the opera, but just when I went, it was under renovation and was completely covered, so we could't see any of it/ Also, the day that we went there there was a kind of event taking place across the street. First of all, there were various stalls which were promoting sport and you could join in, for example, in a erg career. They also gave us water which was in plastic bottles and you had no choice but to drink it. We think that they were doing it to promote the importance of drinking water. Also, this day the temperature was really high, so from this the people can stay hydrated and avoid many cases of heat-stroke. In the second part of the event and just when the stalls had just changed theme and looked like little houses with Hungarian food, traditional clothes and also hand-made objects, with as many decorations as souvenirs. We liked this a lot and we were quite entertained.
5. Heroes' Square.
At the end of the street was Heroes' Square, which we didn't have the chance to see all of due to their being an event on and the area had been closed off. Here they were celebrating some kind of horse competition, in memory of the Hungarian Revolution in 1849. Through the fence you could see different "soldiers" mounting a horse and lots of people in the stands. It seemed like everyone wanted to go there as everyone was queuing up to buy their ticket.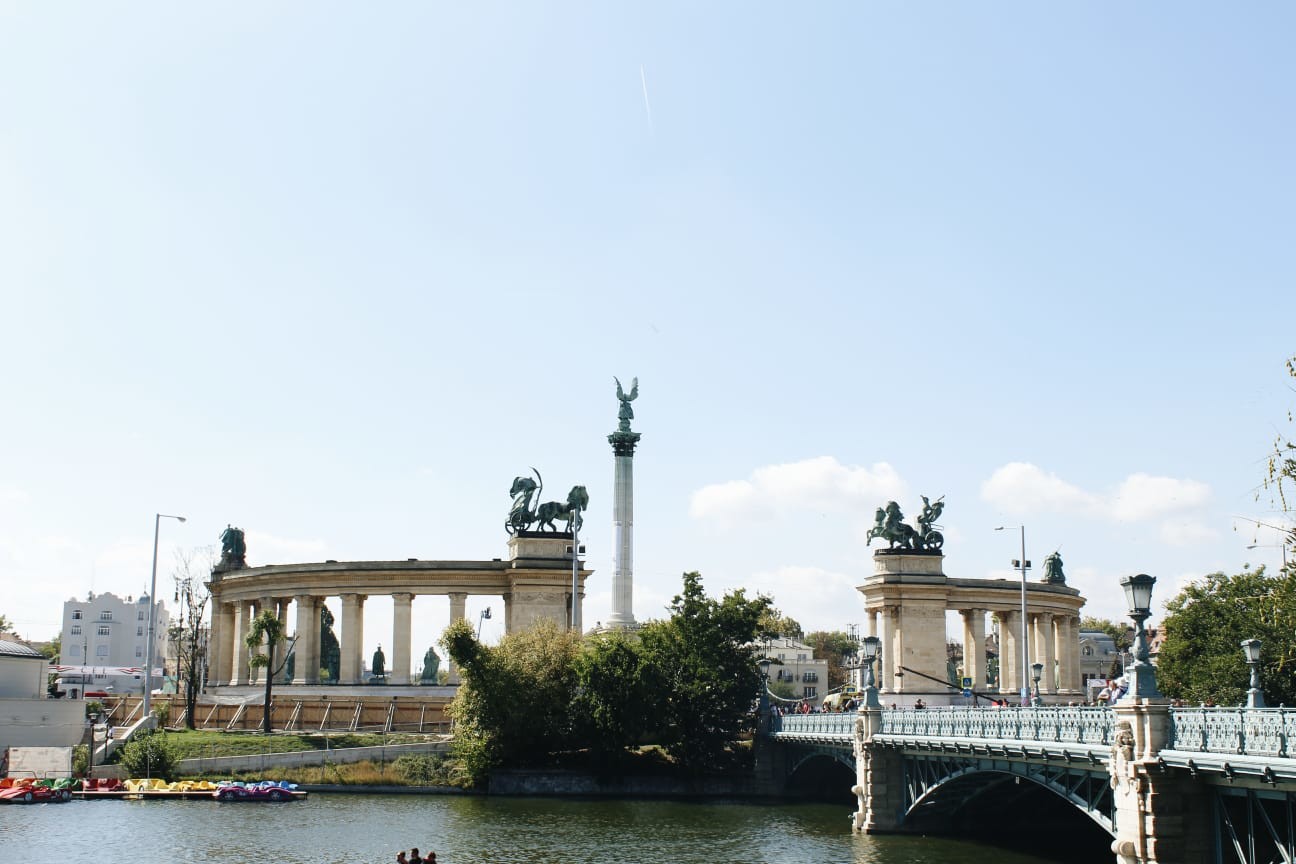 6. Budapest City Park.
That event didn't interest us so we continued to the Budapest City Park, just across from Heroes' Square. The park has lots of green spaces to relax in. In fact we had a lie down and had a siesta for almost an hour. It is a really calm place, with trees so you can be in the shade. There is also a really pretty castle here, called Vajdahunyad. It's really worth going for a little walk to see it close-up, as in addition there are restaurants and cafes to eat in in this area, just infront of the small lake which surrounds the castle.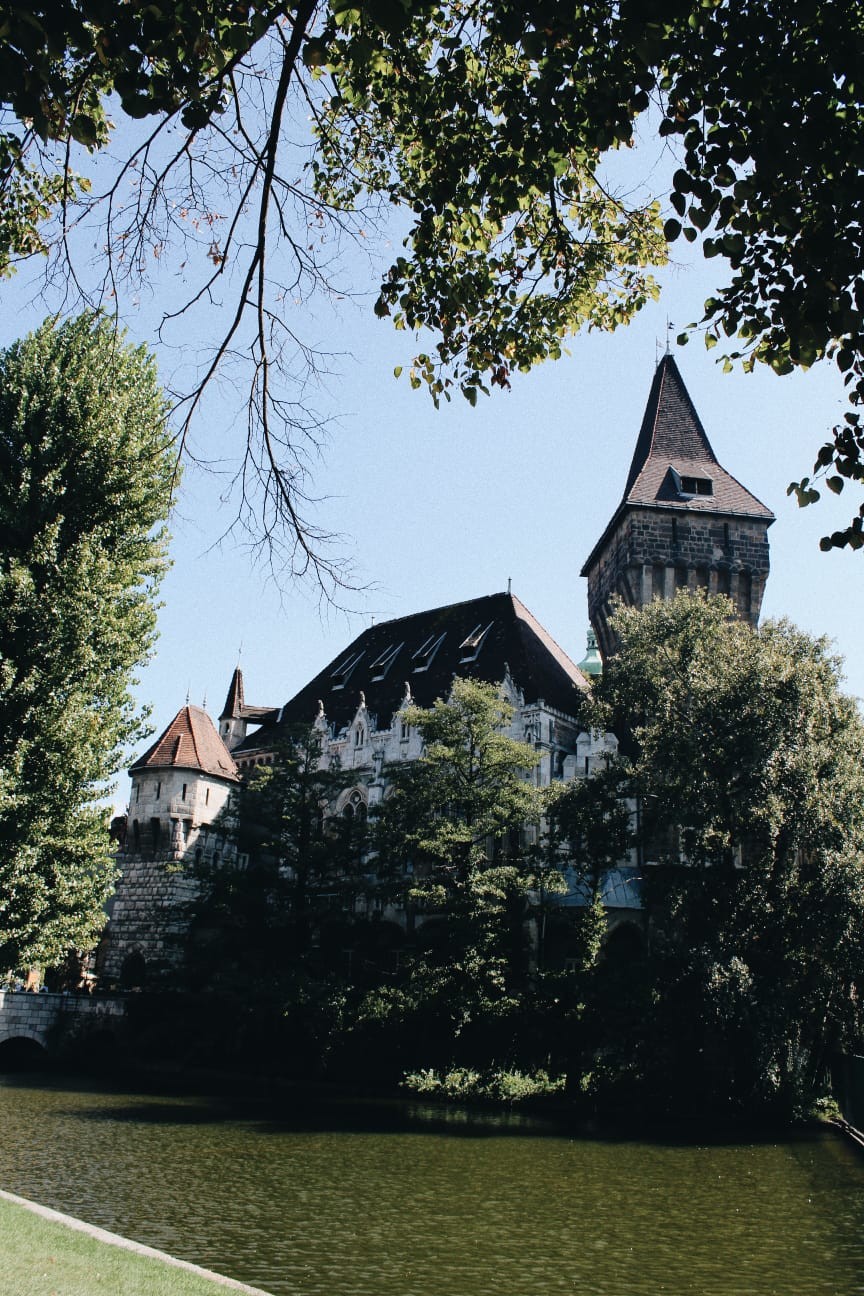 7. Visit the Ruin Bars in Budapest.
For this bit I am going to do a seperate post, because if not, it will end up being really long. In this post I will tell you the places that I tried eating out in, in Budapest. Good and cheap.
8. The thermal baths.
Here you can find the most famous thermal baths, the Széchenyi Thermal Bath. It is a spa which has as many pools inside as outside. It is equally as busy in winter as in the summer, as they are very popular. They have areas with various pools which are between 28 and 30 degrees celcius, with water jets in both of them. There are also deckchairs in almost all of the places to lay down and relax. The price... around 18 euros exchange rate. In these baths, different to the ones in Budapest, you don't need to wear a swimming cap.
9. Margaret Island.
This isn't in Buda or Pest, it's an island in the middle of the Danube river. The best way to get there is to rent a bike and go towards it, as it is quite big. It is a very green area where the people go for walks, runs and to relax. There are restaurants and cafes to have a drink, surrounded by beautiful gardens. You can go by foot until you get to the bit which connects Margaret Island with the bridge that goes over the Danube and here you can rent a bike, they are everywhere so it is impossible to not be able to find one. It's a place to escape from the noise of the big city and relax. If you have time, I'd recommend going there.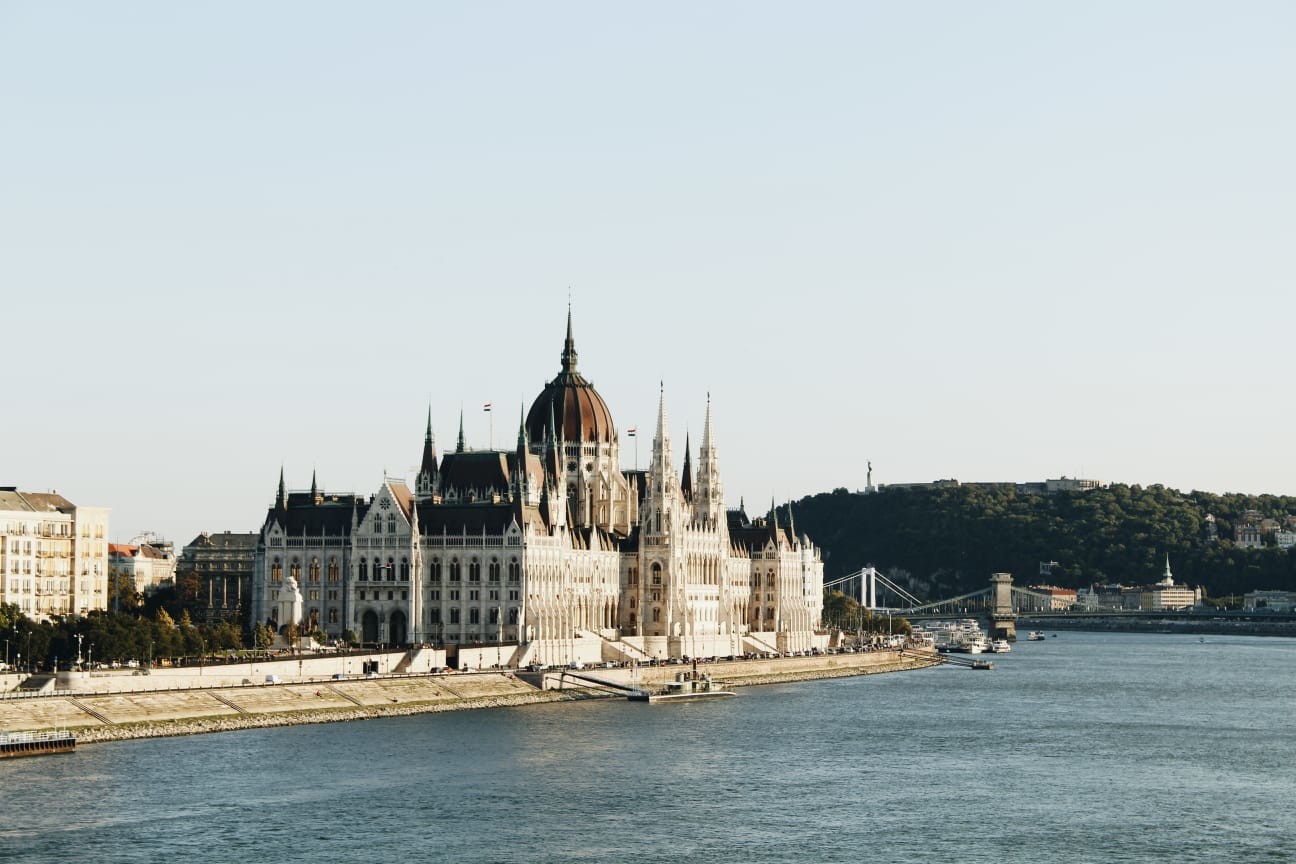 Is you can see, there are a multitude of things to do and visit in Budapest. Tomorrow I will upload a new post talking about the restaurants, cafes, and the ruin bars. In Budapest, there are so many interesting things to do, that normally people take a guided tour around the city to do a complete touristic route and not miss out on a detail of the city. I personally prefer to go at my own pace, but if this idea appeals to you, go ahead. And this is everything that I want to tell you about Budapest. I hope that you've enjoyed it and that you have gotten to know a new place. I loved Budapest and I am 100 per cent definite that I will return there. Thank you for reading this post, and I'll see you for the next one!
---
Photo gallery
---
---
Content available in other languages
Want to have your own Erasmus blog?
If you are experiencing living abroad, you're an avid traveller or want to promote the city where you live... create your own blog and share your adventures!
I want to create my Erasmus blog! →