Where to go partying - Casino
Where to do partying in Funchal? Should you go to Copa?
No matter whether you are an Erasmus student or a student from continental Portugal. It does not even matter whether you are not a student at all and you are just visiting the island. There are many people who love a night life so they take any opportunity for leaving their accommodation and living a crazy night full of partying and everything which is connected with that.
Well, if you are an party animal or you just want to get to know the night-life of Madeira,  I will share a few tips on where to go when you feel like partying or hanging out.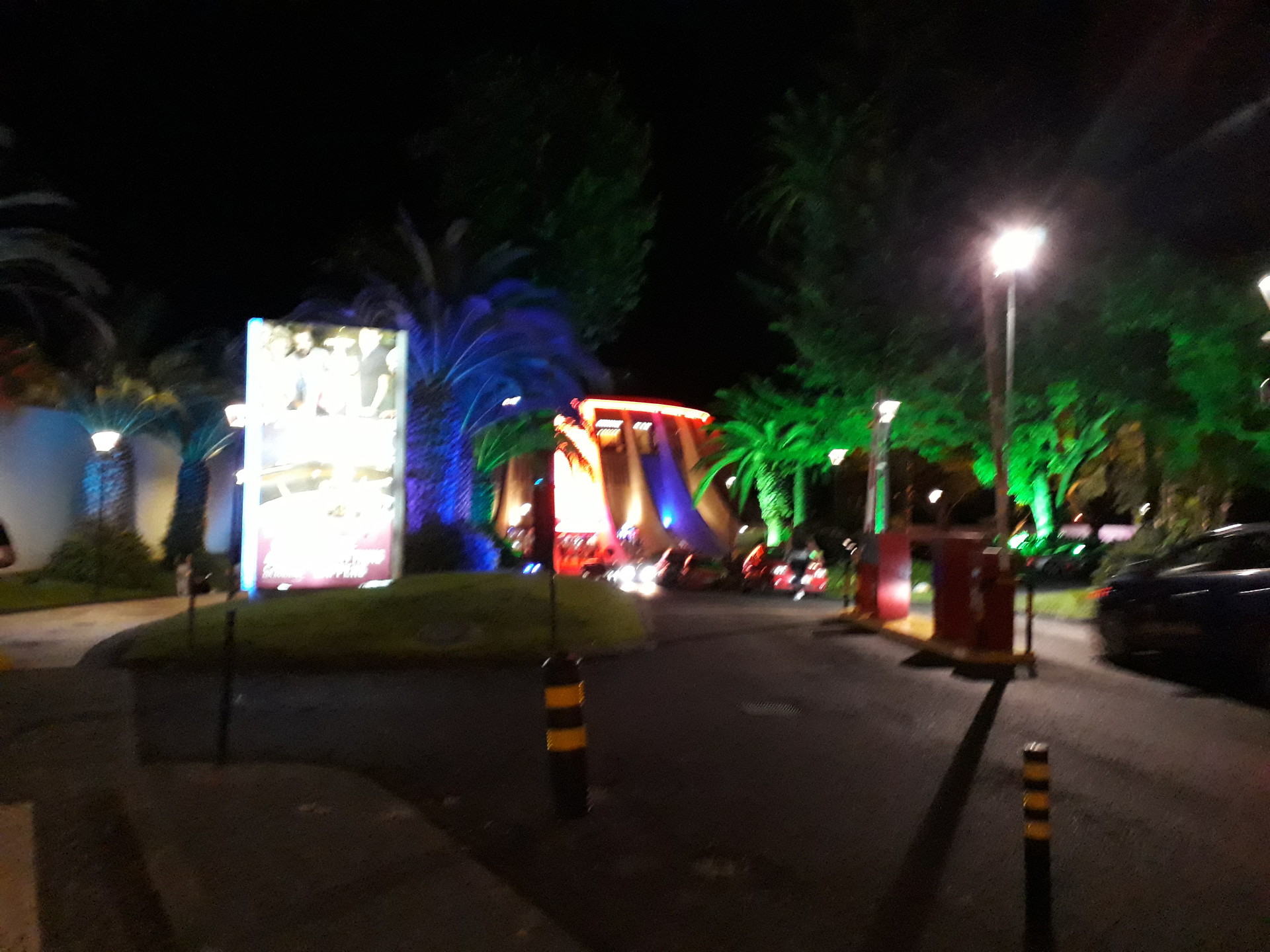 Picture: Let me tell you something about Casino/Copacabana.
Casino – Copacabana
You can ask anyone from Madeira where Casino is and people will tell you immediately. If you are a little bit confused because I have just finished talking about partying and start introducing a casino, do not be. There is a building in Funchal which really is a casino and it is called Casino. However, there is also an inner part of the building which is called Copacabana and that is one of the most famous and prestigious discos in Funchal.
When people want to go out at night they usually ask: "Are you going to Casino tonight?" Even though, they mean Copacabana in fact. Or they use the shorten name for Copacabana: "I go to Copatonight." So, no matter what form of the name of the building you hear, you know what people talk about.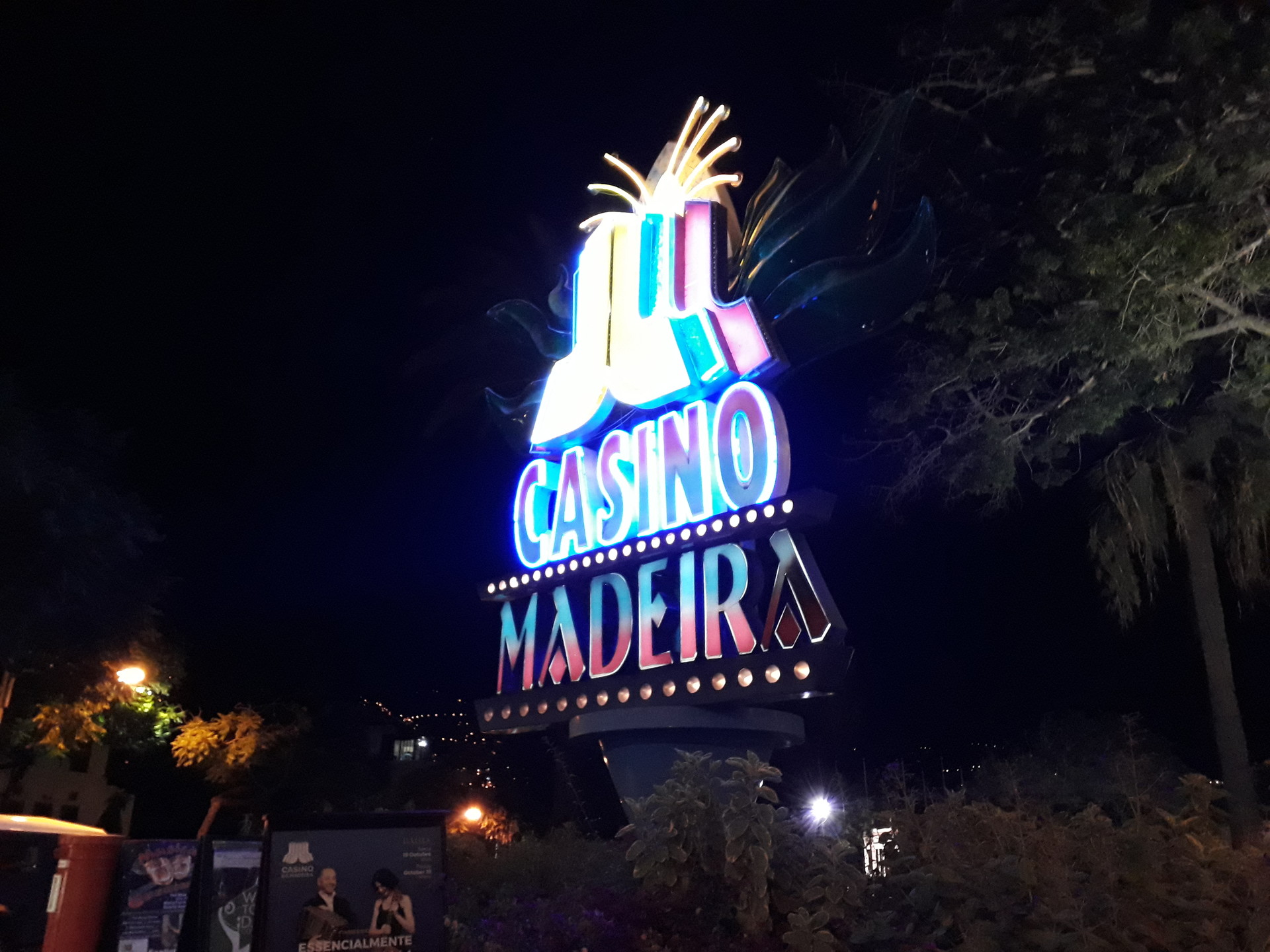 Picture: This is what you will see when entering. Casino and Copacabana disco.
Things you need to know
If you like playing games, well, casino is there but if you like partying just go inside of the Casino and continue to the middle of the building. You will see stairs leading you downstairs and that is the place you want to be. However, before going to Casino, there are a few things I must tell you!
When you enter the Casino, you will be asked for a Casino card. If you have it, you just show it/scan it. If you do not have it, you will "apply" for one. You do not have to pay anything, it is free. I do not really understand why they started to do these cards (even though I asked for explination).
The entrance fee for girls is 0 Euro if they get to Copacabana before 1 A. M. After they have to pay 5 Euros. Be careful, if you want to go for free, you have to be there earlier, as there are many people queuing usually.  Girls are always given three tickets for free drinks. You can use it even for drinking water. (This system of paying is being explained now just for Friday nights. When there is a special Saturday or any other day event, the pricing can be completely different).
Men have to pay always! I know it is not fair, but I just write how things work there. They pay 10 Euros and they get just one ticket for a free drink! Would you believe?
Dress code is also very important in Casino. Although girls are "allowed" to wear whatever they want – short dress, shorts, trousers, cropps, long-sleeved T-shirts and so on, men will not be allowed entering if they wear something different that trousers. So yes, it happened a few times that we were hanging out together (Erasmus "girls and boys") and finally decided to go into Copa. However, as the weather in Madeira is usually warm, the guys were wearing shorts and they had to go back "home" to get changed before going to Casino. I know, that is crazy.
Do not wear sandals. This recommendation is given to both: ladies and gentlemen. My girl friend went to Casino once and when she was already in front of the security guy who was letting people in, he did not let her enter and he told her in a quite offensive way that her shoes are good enough for partying in Porto Moniz but definitely not in Copacabana. Would you believe? Incredible!
Do not enter before midnight! Yes, if you want to go to Copacabana, it will not be opened before midnight. On the other hand, if you are a girl and want to get your free entrance ticket, you can get there at midnight (certainly), so you do not have to queue and you will be the queen of the dance stage because there will be almost nobody. People usually get to Casino at around 1 A. M.
I know I mentioned many factors which might make you feel uncomfortable and not willing to visit (support) Copa. However, there are also a few things which are really beautiful about this party place and which are unique.
Inside or outside?
There are two main stages. One of them is inside and you can dance to the rhythm of reaggeaton, pop music, some rock from time to time, music in English, Spanish and Portuguese.
There is also an outside stage which will take you through stairs up to a garden. The garden is very beautiful but people usually go there when they want to smoke. So if you are not a smoker it can be a very heavy air there for you. You can give it a go and check what it is like there and whether you like the music which is usually played there. Normally, there is a DJ playing techno and a drum musicand I do not really know what else (especially, I do not know how to recognize those music styles and how they are called. That is not really my cup of tea even though I was dancing like crazy a few times there.).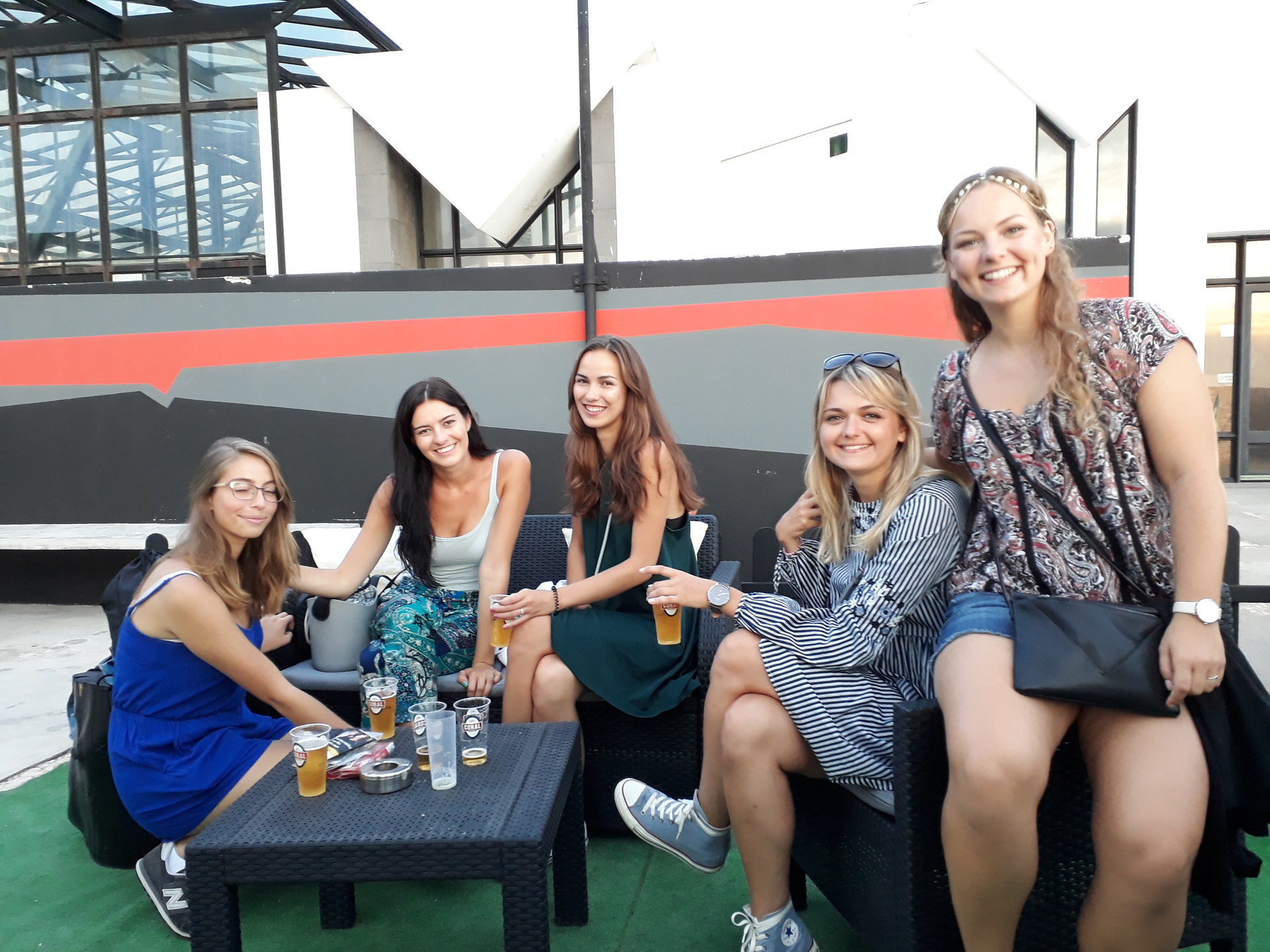 Picture: Where do you prefere spending time when you are on a party? This photo was taken in a Sunset party which was only outdoor.
Closing hours
Casino closes at around five in the morning, so if you want, you can stay up the whole night long and enjoy the night. It is situated very close to La Vie shopping mall, so it is not that far from the citycentre. However, as it is located just next to a very busy road, I would recommend you walking carefully anytime. I mean, when you go into Casino or when you are leaving.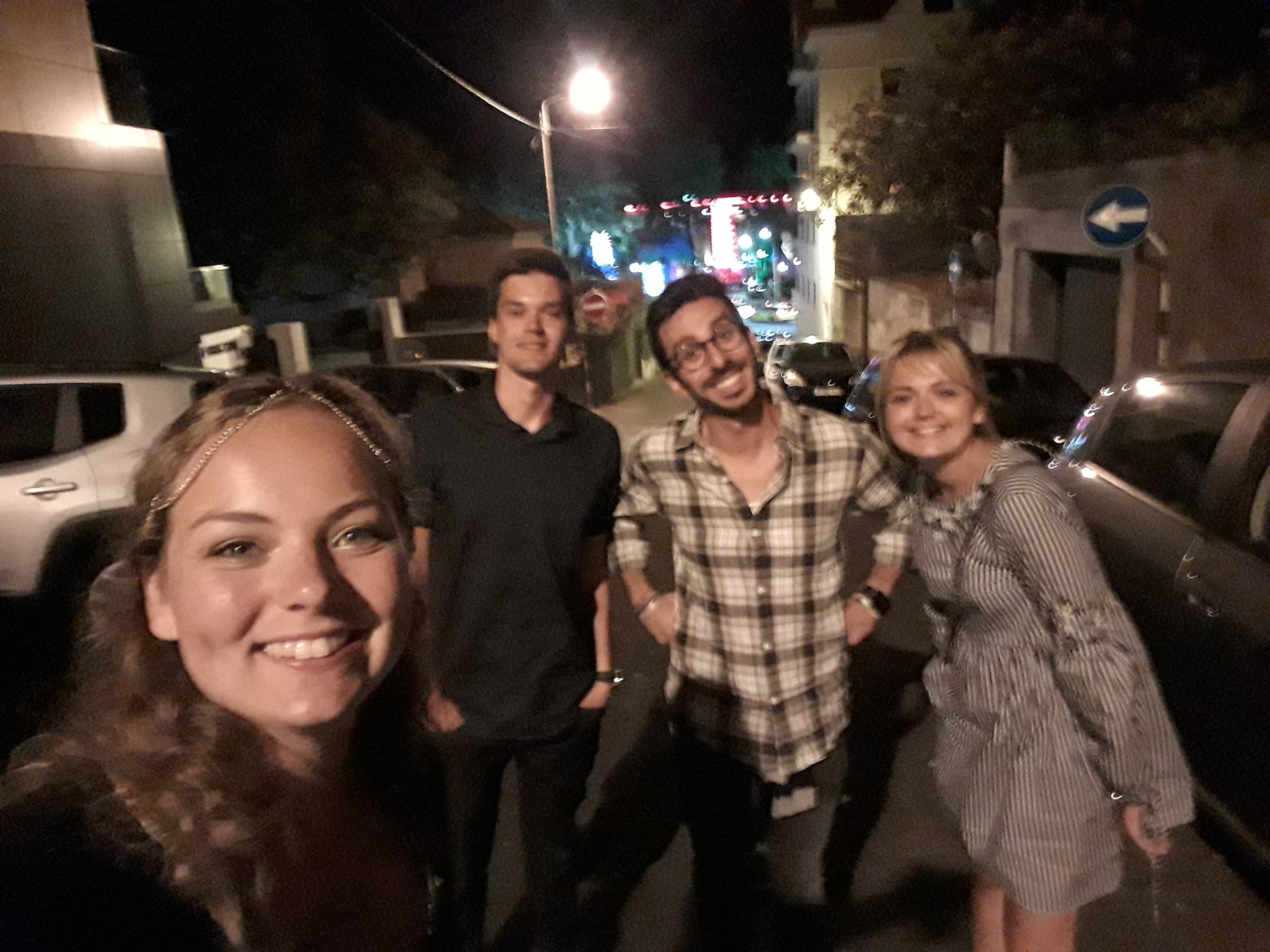 Picture: Even when you had a good time, walk carefully back to your accommodation.
It is just behind my favourite park Santa Catarina. The park is locked very late at night but still, be careful when passing by as I know a girl who fell down on the cascaded shape of the grass – land of the park, because she thought there was no cascade. She got injured a lot, so walk on the pavement.
What about now?
How do you feel? Do you feel like partying? If yes, you can go to Copa and check what I was writing about in fact. It has got a beautiful interior, it is full of colourful lights so you will find it easily. You know already what you should wear – or what not to (like shorts if you are a men or sandals).
Now, go and enjoy the evening. Though, remember that if you do partying throughout the whole evening you will be probably very sleepy  next day. So if you are visiting Madeira just for a very limited period of time, you might also consider how much time you want to spend outside. It would be a huge pity if you saw Copa but would not walk along any levada for example.
Have fun!
---
Photo gallery
---
Want to have your own Erasmus blog?
If you are experiencing living abroad, you're an avid traveller or want to promote the city where you live... create your own blog and share your adventures!
I want to create my Erasmus blog! →