What to do in Funchal for free - the last part
It is finally here!
Have you relaxed in front of the CR7 hotel? Let us continue the path which let us explore streets and interesting places of Funchal. All for free or just a little money. You would not belive, but we finally got to the last part. This article is the last one from the whole series.
Marina and porto
If you want to walk through all the mentioned places which I mentioned in all of those previous articles in one day, you might feel exhausted. So when you see the statue of Cristiano Ronaldo, you feel satisfied and want to go back to your accommodation or just to go to chill on a beach.
However, if you are still enthusiastic about exploring more, I suggest going even further from the city and continue walking towards marina and porto (harbour). You will see many different boats and ships and you will see catamarans which you can visit (but, of course, it is paid). There are also other boats which you can visit after buying a ticket and they will take you to a beautiful dolphins watching. (They usually promote it as "Dolphins and whales watching" but people usually cannot see any whales).
When passing by the harbour you can also check how fishermen's boats look like. You will also see "lota" which is the place where fishermen leave fish they fished.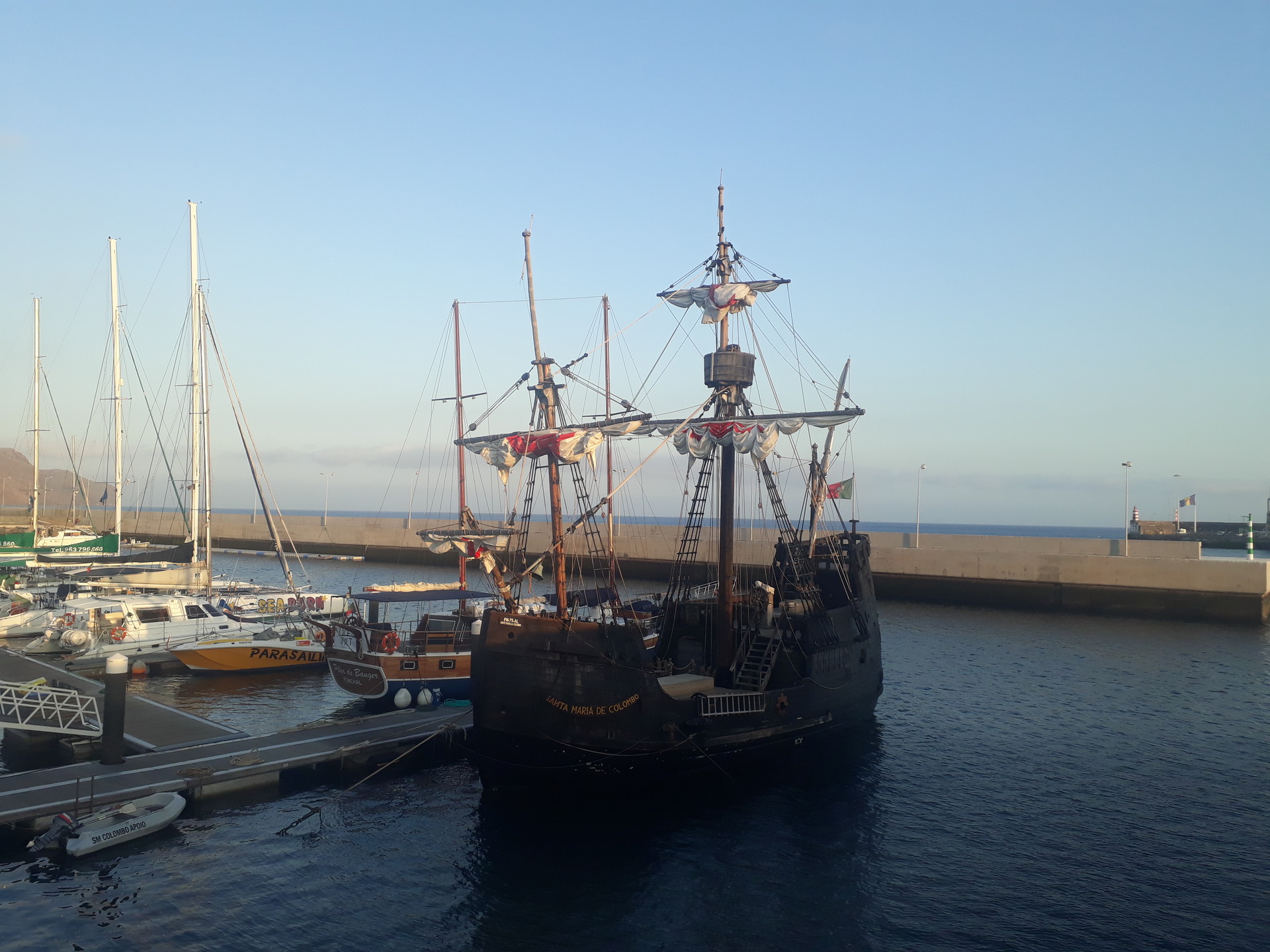 Picture: You can also see this special boat.
Andrade design – enjoy the view
When walking and walking, there is a huge ancient building which you will see. In fact, it looks like a tower. In the past, pirates tried to occupy that building many times. So it is right next to the ocean! Nowadays, there is a design "museum" which is connected with a lounge bar. What more? There is an amazing view point.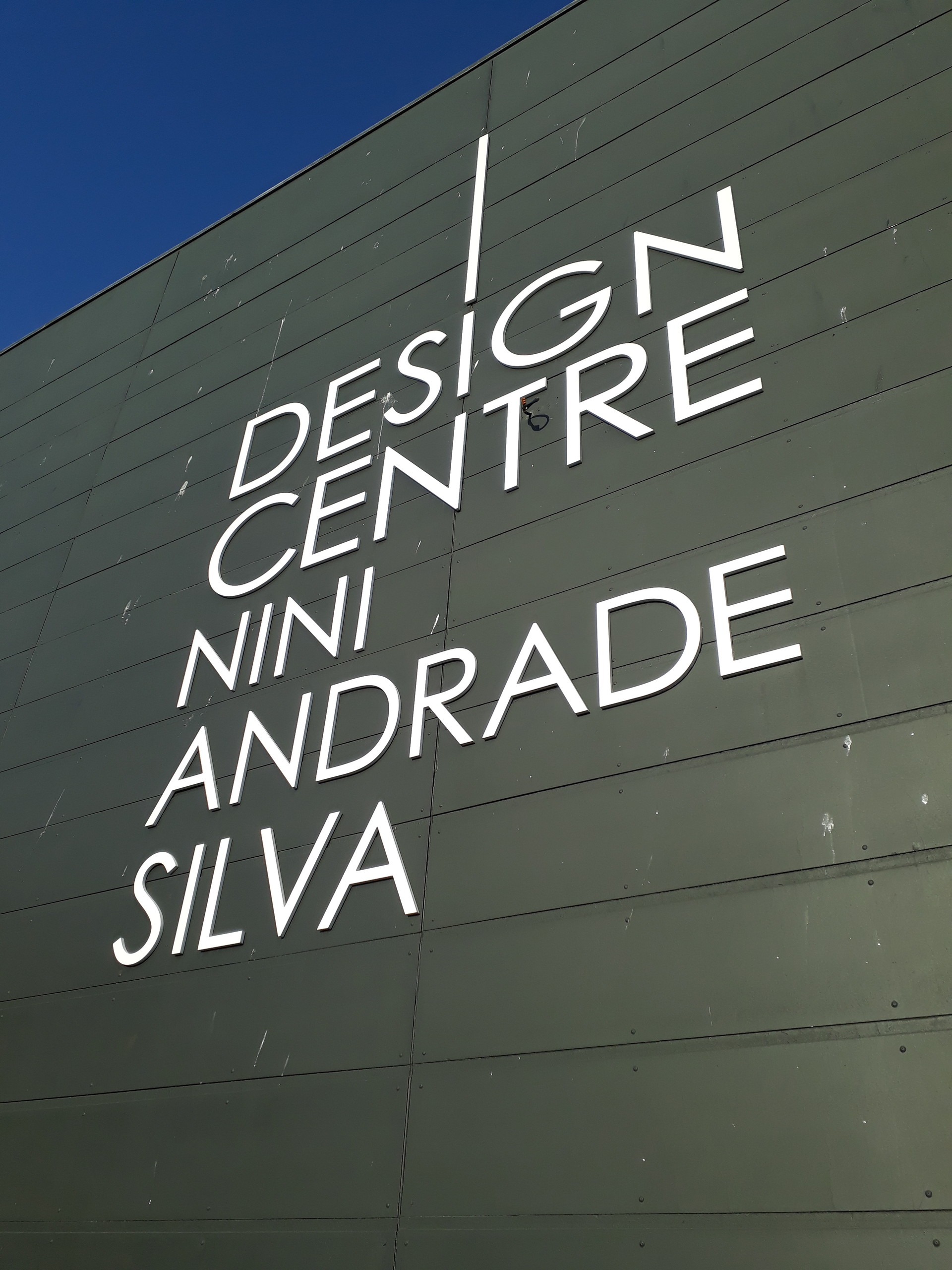 Picture: Design museum, lounge bar and a great viewpoint.
When I arrived in Madeira, this was the first place which I visited. I read about the place and how it was connected with the pirates, so I was curious about how it looked like. I had no idea there was the museum and bar. I did not even have an idea that there is a lift on the left sideof the building which will take you up. So I climbed up the stairs which signalised the first path up to me. Though, after a few meters it was not possible to continue as there was a locked door. Luckily for me, at that certain moment a lady from the lounge bar came outside and when she opened the door, I asked whether I can come in. She let me and so I got to the museum and an amazing terrace of the bar. I can tell you that it is one of the best spots when you want to enjoy staring at the ocean!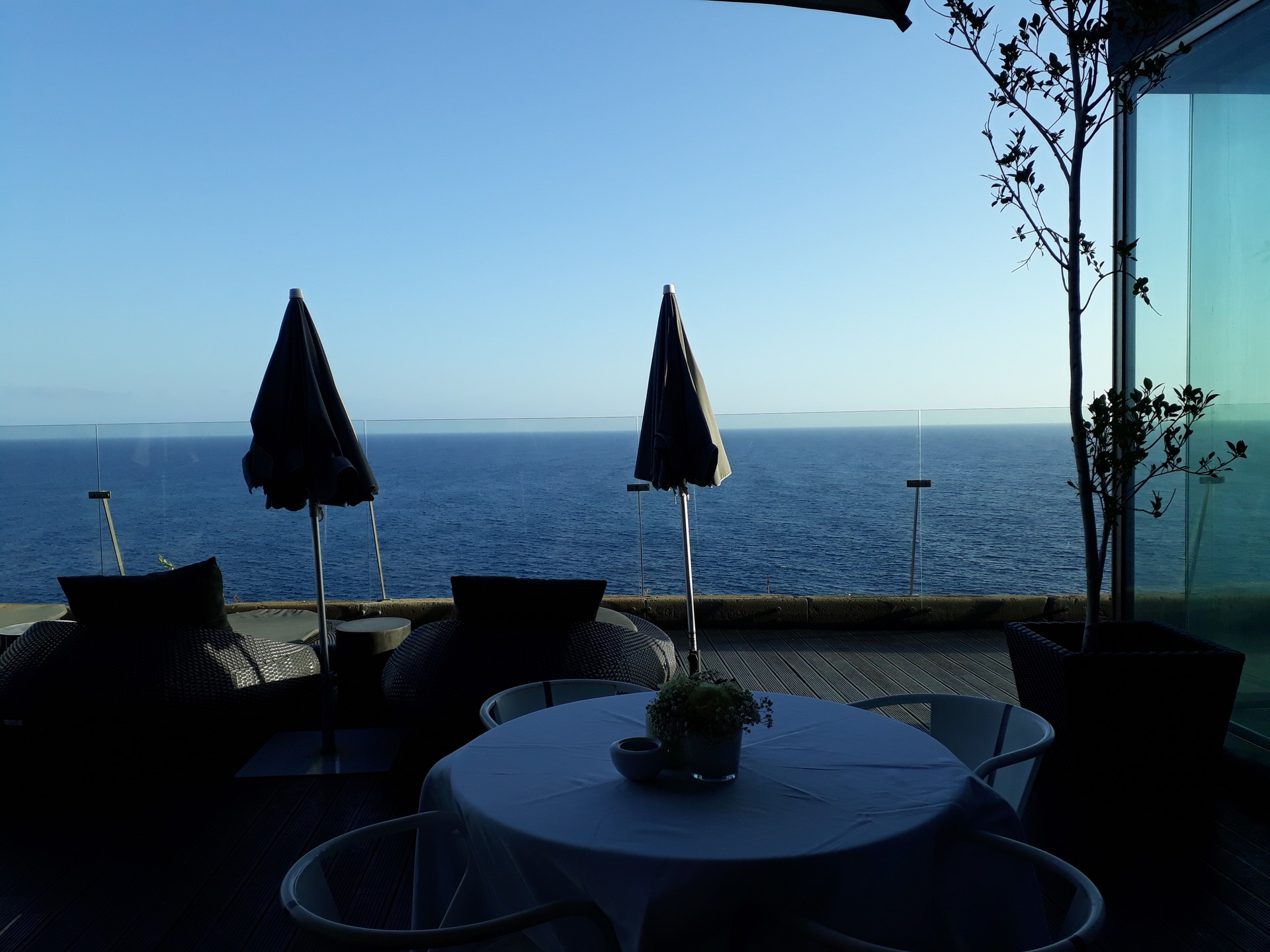 Picture: Would you like a drink here.
If you want to stay there and get something to drink, you can check the list of drinks they offer. I can say that the prices are not bad at all. Then you can take your drink outside (to the terrace) and use one of the sofas and specially designed chairs they have there. I have no doubts you will enjoy!
On the way back – get to know traditions
After finishing at the museum/bar, you can either continue forward, so you will get to the final point where it is not possible to continue anywhere further and you can see a huge flag of Madeira, or you can turn back and follow the path along the ocean. So you pass by the harbour and marina again, as well as you will see the statue of Cristiano again. And right in this part of the path there is a museum of traditions that are kept in Madeira. There is an entrance which is one Euro.
Put your swimming suit on
I know you might still want to explore some "unknown" streets of Funchal. But if you feel like you have already seen enough, just get to the beach, put your swimsuit on and go snorkelling so you can explore the "streets of the ocean" or just put your towel on the floor and relax. Remember that this beach in Funchal city is a stony beach. But it is still lovely to be there.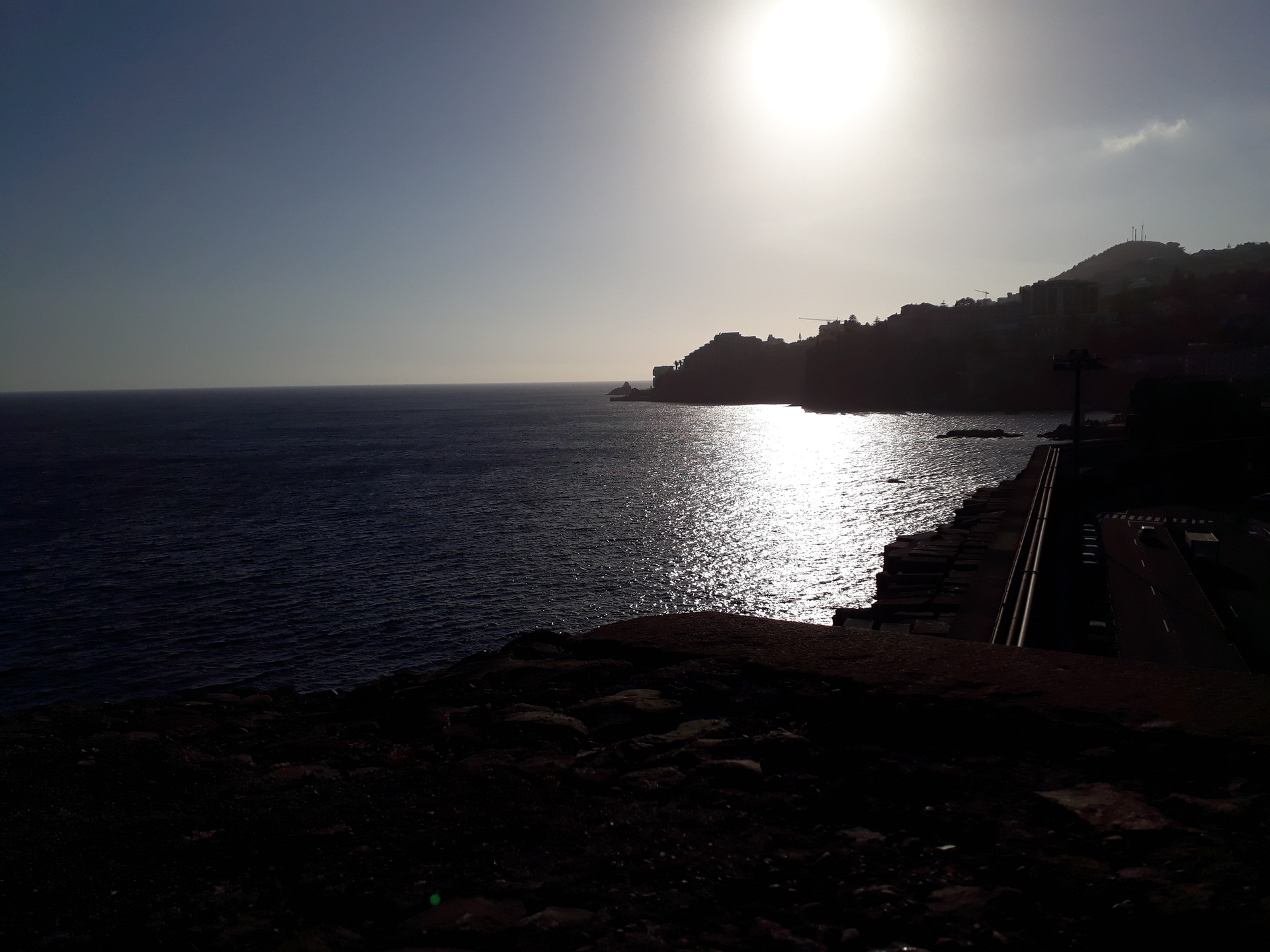 Picture: Get your swim suit and swim.
I hope you will really visit some of the recommended places, that you will have fun in Funchal and you will enjoy everything you will experience there! So
have fun and enjoy
!
---
Photo gallery
---
Want to have your own Erasmus blog?
If you are experiencing living abroad, you're an avid traveller or want to promote the city where you live... create your own blog and share your adventures!
I want to create my Erasmus blog! →