Surprises everywhere - part five
Surprises everywhere - part five
You might be wondering why I keep writing about adventures of Madeira. In fact, it is very easy to explain it to you. I went to Madeira as an Erasmus student and so, I spend quite a lot time there. My aims (when I was arriving) were: to get to know Madeira as much as possible, learn Portuguese and get to know the culture. Well, to get to know it and more, experience it as much as I only could.
So when I share these things with you, it is, de facto, sharing a little bit of the Madeiran culture. These things surprised me a lot, because we do them differently in my country, or we do not do them at all.
Let me bring last few things that surprised me in Madeira, or let me say - things that I consider interesting now. Here they are!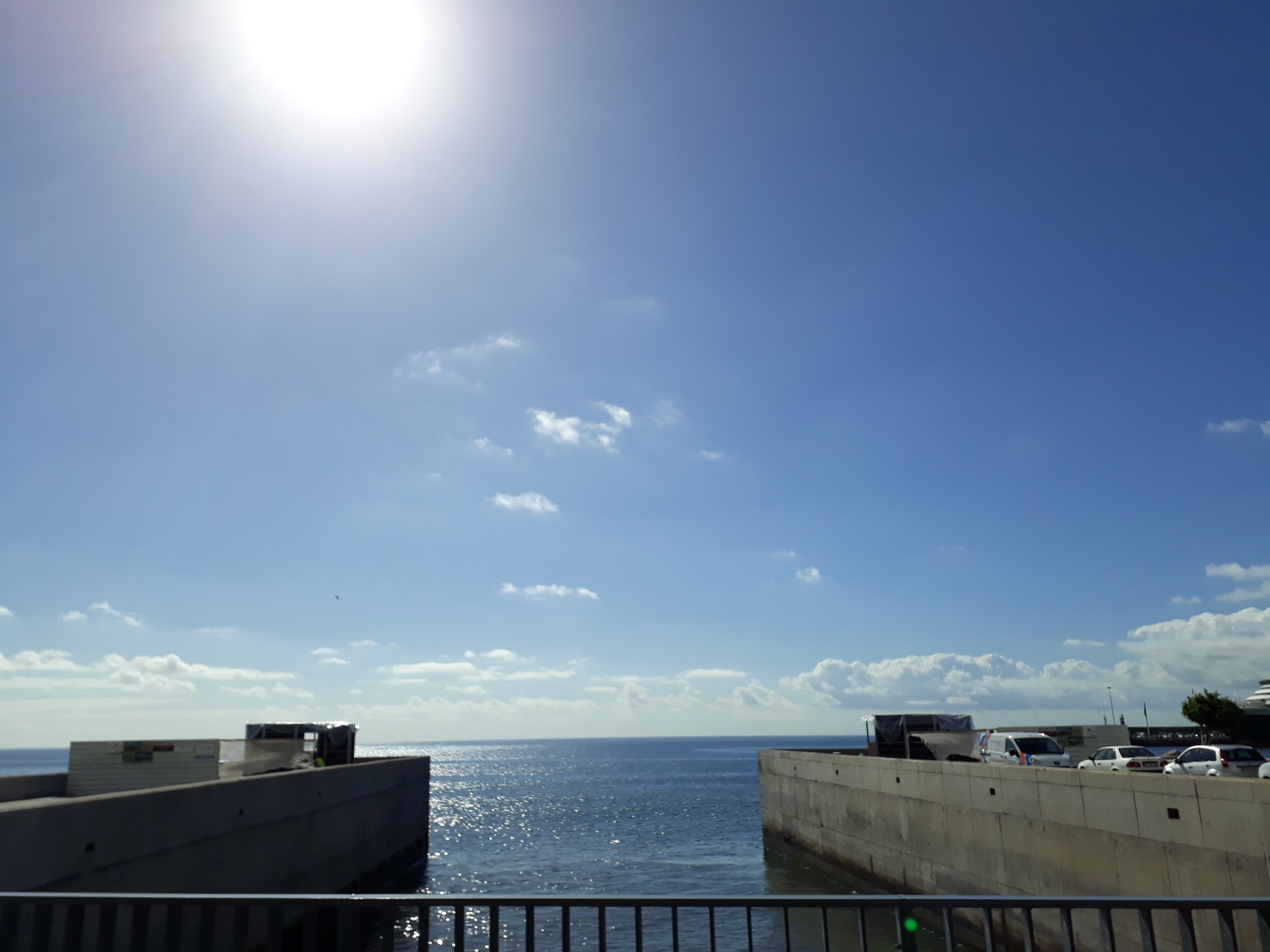 Picture: Madeira is called the Island of Spring. Many days are sunny days. But as you will read in today's article, it is not always sunny everywhere.
Whistling
Once, I was invited to join a group of people who went running into the mountains. I did not run at all in the past, so even though I knew I would not run as fast as they would, I went there. We got to a point in which our little group separated. Someone went to a valley, and one young Portuguese gentleman (Madeirense) and I decided to climb a mountain. The plan was to meet some time later, so the whole group would go back to the parking spot together. I have already mentioned that my running skills were low – if any. So when I was supposed to climb up, I was exhausted. The young man kept running and every now and then stopped to check whether there was everything all right with me. Then, I kept climbing up with my speed of three steps and a pause, three steps and a pause and suddenly I heard that. What? A whistling! The Madeirense started to whistle at me. I just thought: "What? Am I a dog or what?! Come on!" It did not helped me at all, it made me even more tired.
He meant it in a good way, though. But I did not know. To me, it seemed completely rude. Then, he kept shouting to me: "Iva, hurry up, otherwise we cannot reach the peak in time and we will have to go back to the meeting point without seeing anything." I wanted to see the peak but under all of the circumstances I did not think that it would be a disaster if I missed the peak. To cut the long story short, both of us finally got to the peak and I understood why he wanted me to get there. It was something amazing! It would be a pitty to miss it, indeed. The peak was Pico Grande. When I was there I got completely excited and all of my tiredness was away and I even forgot about the whistling.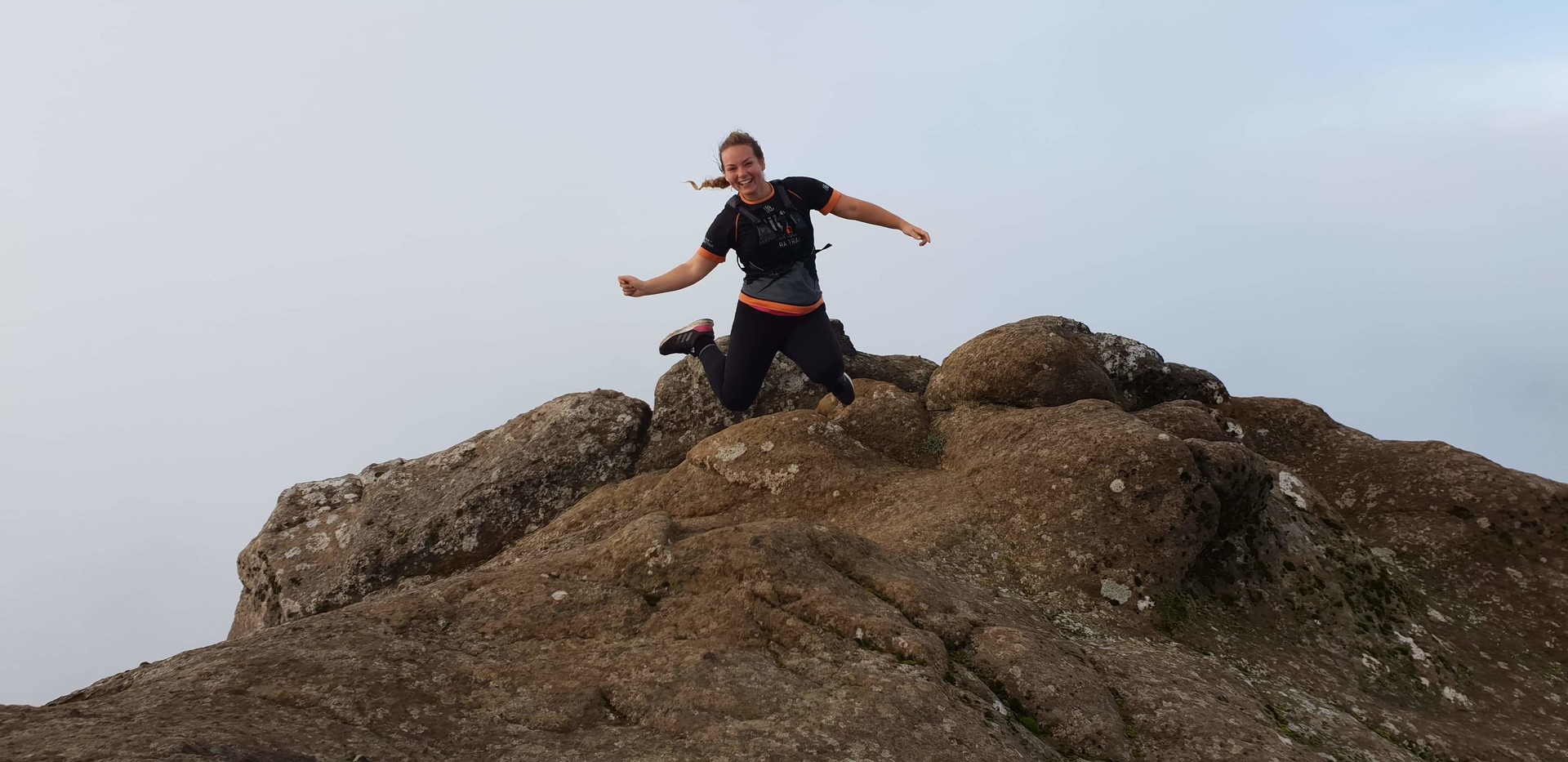 Picture: It was really difficult for me to get to the top of Pico Grande, but it was worth every single whistlening!
Later on the whistling came back. So I talked about that: "Why do you whistle at me? I feel like if I were a dog." It took me some time but finally I just realized that there were many people who were whistling at me or other people. I believe, it is a part of the culture. So, if there is someone who starts whistling at you while visiting Madeira, do not take it personally.
New Year's clothes! Have you got it?
All right, we got to a super important and serious topic. When there is the Christmas Eve in the Czech Republic, everyone wears something nice and special. I would say quite formal. But when there is a New Year's evening, no one cares that much. Of course, people want to look nice when they go to a New Year's party, but it is not such an issue.
It was November when I got asked: "What will you wear for the New Year's?" I oticed that people from Madeira go crazy when it comes to their outfit for that one evening. They go and buy new dresses, new trousers, new coats... Well, I was an Erasmus student, so as we were planning on to celebrate the New Year's together, it did not really matter whether you would put a dress you have already worn in your life.
So, since I realised how important the clothing for that night is in Madeira, I left my best dress in a wardrobe and did not want to use it till that day. When I was asked that question, I could reply easily then.
"That dress that you have in the wardrobe? You should go and get a new one. And what shoes will you wear?"
"Well, the 'ballerinas'. I did not bring any other shoes that could be worn with a dress."
"No, you should wear high-heels."
"Come on, I am not planning on getting any. I will not spend money on it when I could wear it only once." If you have not been to Madeira yet, I can assure you that even though girls from Madeira manage walking the streets of Funchal in a super high high-heels, I could not. The streets are made of pieces of stone cubes and remember that there are hills everywhere. Moreover, I was aware of the actual space I had in my suitcase for my journey back home. I would have to leave the new pair of shoes in Madeira. So I really did not want o get any.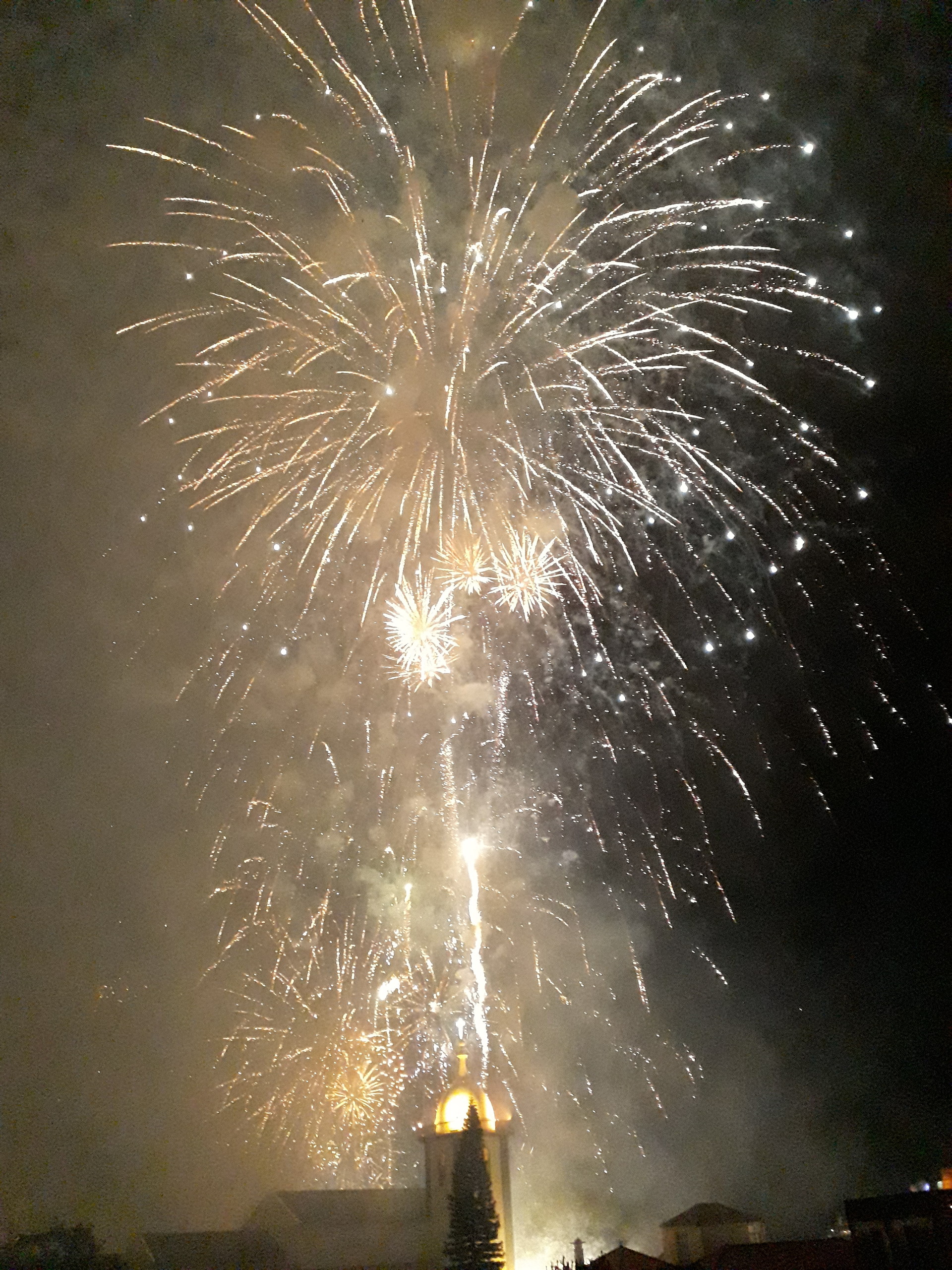 Picture: New Year's celebrations are taken really seriously when talking about a dress code.
And again, to summarize what my thought was: if going to Madeira during a Christmas time and if you are going to stay with some locals, let me know that you can go to the Christmas tree in a pyjama (like I did when I was in Madeira) but do not imagine going outside in a pair of jeans on the New Year's Eve (especially id you are a girl). Put some high-heels on instead and feel like a queen J .
Weather
The very last point I want to mention in this series about what really surprised me in Madeira, is the theme of the weather. Comparing to the Czech Republic the climate is nicely warm the whole year round. It snows only in the highest mountains, but not in Funchal. Although the island of Madeira is tiny and it is as big or small as the whole region of my small country, the weather is unpredictable. When I was going somewhere to do a trip, I always packed a jacket and a raincoat, no matter that it was sunny in Funchal. People from Madeira kept telling me: "If you want to do a trip, check a forecast for that place first. It might be super hot in Funchal but there might be raining cats and dogs."
Read this: sometimes I was just walking in the streets of Funchal and I could look right and see beautiful blue sky, completely clear, look left and get the feeling I should hurry up to my house because there will be an incredibly heavy rain.

Picture: Can you see the difference on the left and on the right?
Madeira can easily surprise you even with its weather.
No more surprises?
I guess you could share other things that surprised you when you visited Madeira. People from Madeira could definitely say what surprised them when they travelled somewhere else.
I mean, this is exactly why I am so happy I was doing my last Erasmus in Madeira. Its culture, nature, habits are simply interesting and different from what we do in my country.
Go and explore Madeira and check what surprises are prepared there for you. Do not forget to enjoy!
---
This content has been entered in the Erasmus Travellers Competition and have earned 956 points.
6991 chars (699 points)
69 views (207 points)
4 photos (50 points)
This competition was made possible by: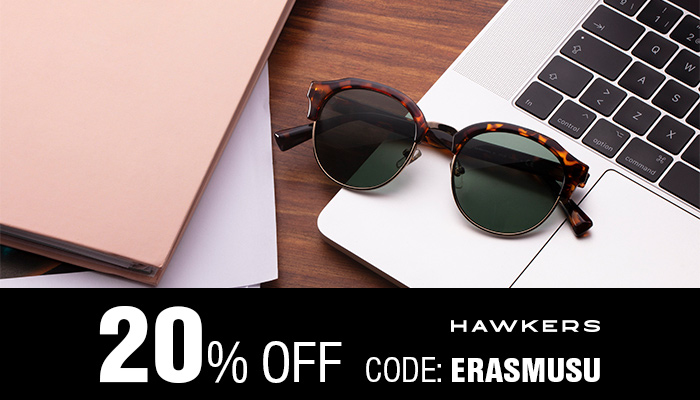 ---
Photo gallery
---
Want to have your own Erasmus blog?
If you are experiencing living abroad, you're an avid traveller or want to promote the city where you live... create your own blog and share your adventures!
I want to create my Erasmus blog! →