Special events - part one (Chestnut festival)
Special events in Madeira – Nature and Chestnut festival
I have already mentioned that it surprised me a lot that there is always something going around in Madeira. It is a small island, but it is not boring at all. No matter what month you will go to Madeira, there will be always something special happening. There can be some smaller events which take only two or three hours. You can also visit events which last one day and then, there are huge events which last even one or two weeks.
Let me tell you about some of them more specifically!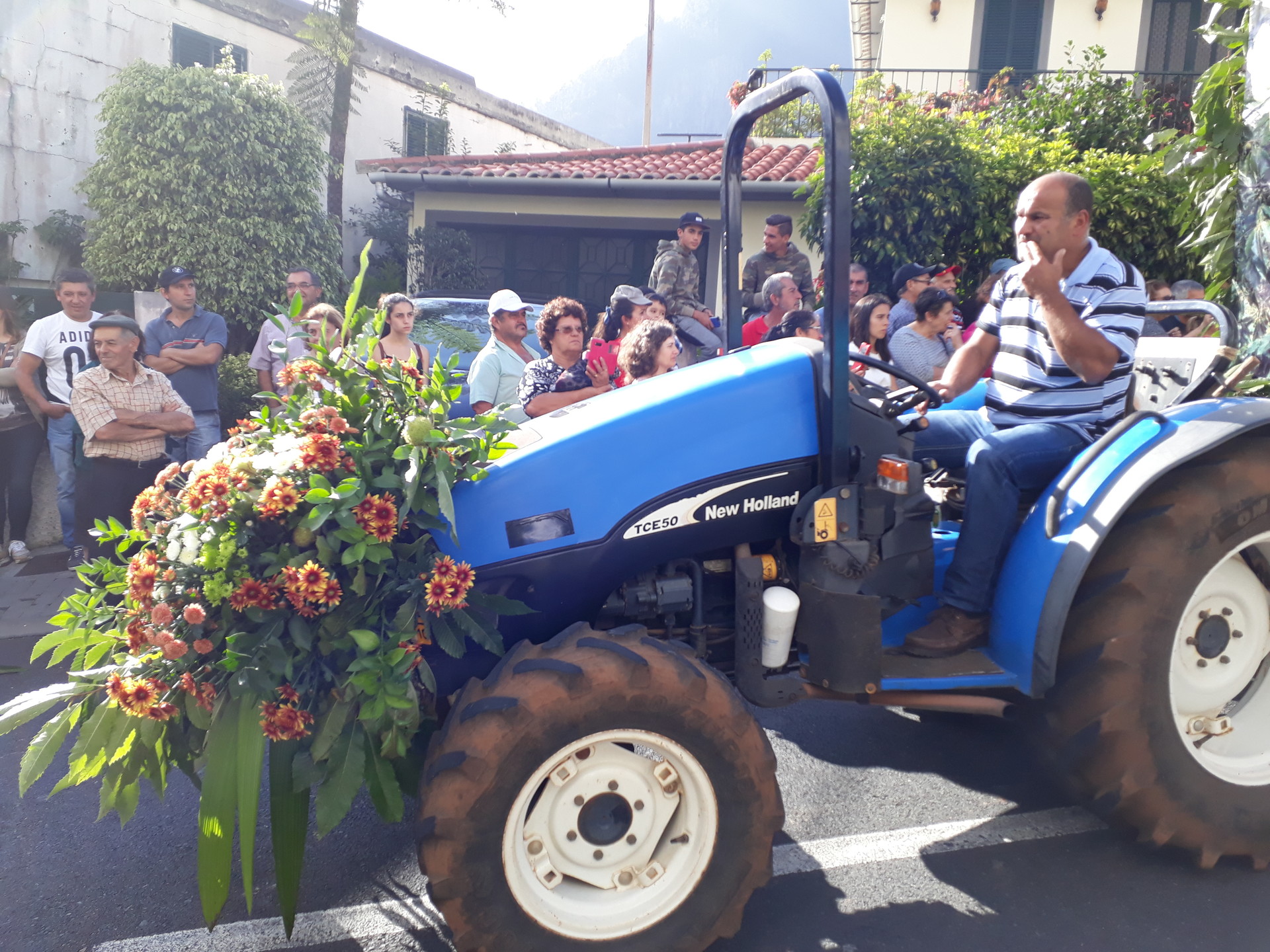 Picture: Let me tell you about traditions from Madeira.
Nature festival
Nature festival is a huge festival full of different activities which you can do completely for free. I am not going to write much about this event, as I have already wrote some articles which described this even a lot.
It is held in October (every year) and you can explore Madeira easily, as there are some events happening in the North of the island, others in the East or West of the island and some in the southern part. If you think that it would be complicated to get to the event because you have not rented a car and it would be impossible to get there by bus, forget all of your doubts immediately!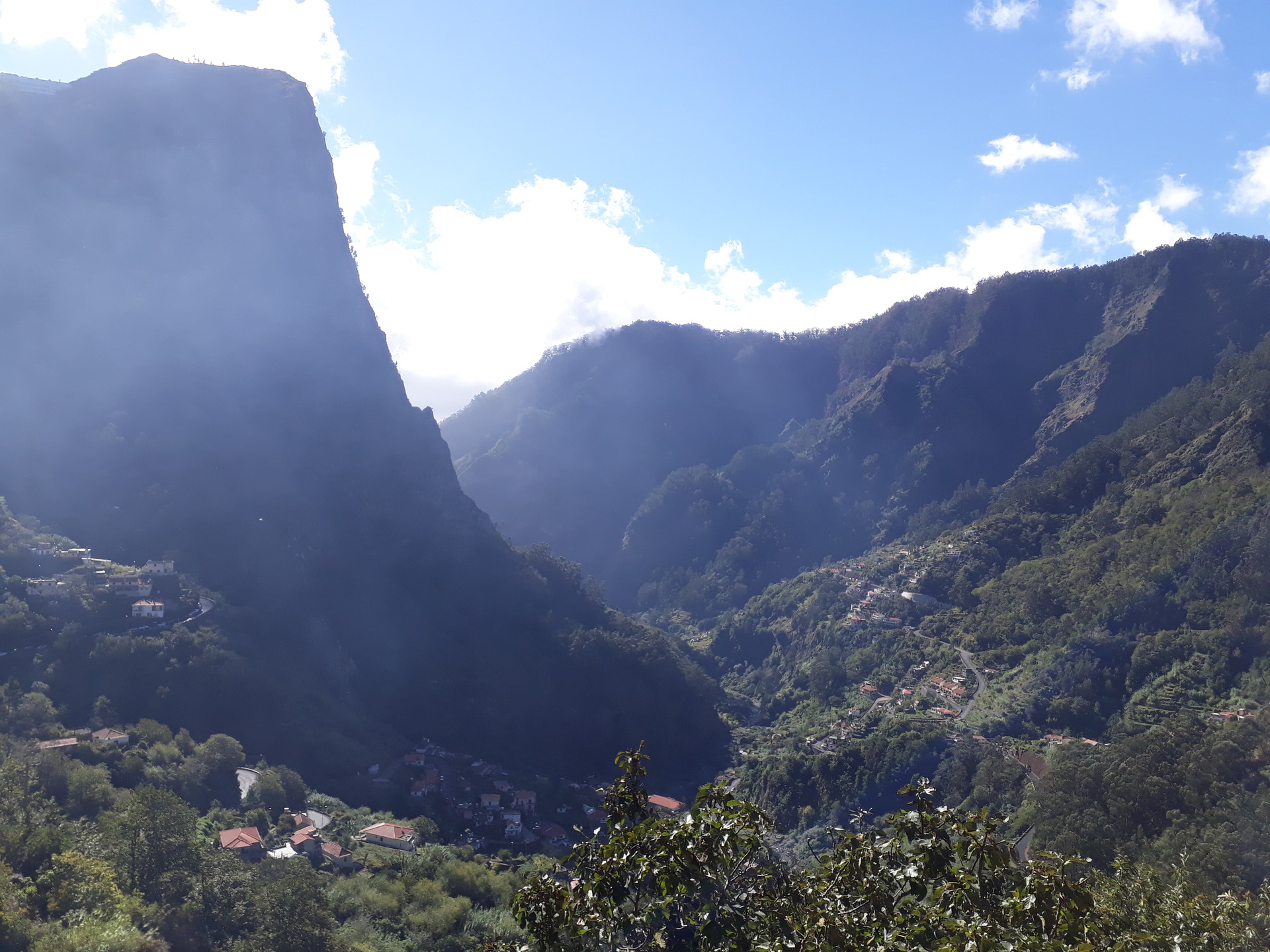 Picture: Explor the beautiful nature of Madeira!
Madeira Tourism (Discover Madeira) organizes even the transport to the destination of the event. So you can do paragliding, scuba-diving, cycling and walking in the mountain, jeep tour, sailing and much more.
If you are interested in the event check my first article about this event. If you think of going to Madeira anytime, I would highly recommend choosing the date of this event. It is really worth it! Just keep in mind that everyone can do two activities as a maximum and you cannot take your spot for granted till you hold your ticket after some queuing in the line.
Chestnut festival
When I was living in Madeira a family from Madeira invited me to go to Curral das Freiras with them so I could experience one special tradition – Feria das castanhas. When I was going there, I had no idea what to imagine!
It is hold in November and the days are full of chestnuts. Curral das Freiras is a village where nuns used to live. It is well-known especially for many chestnuts which can be eaten. So there is no question about whether there are different kinds of meals made of chestnutsprepared on that day. You can buy a chestnut cake, a chestnut bun, a chestnut soup, smoked chestnuts and much more. There is even liquor made of chestnuts.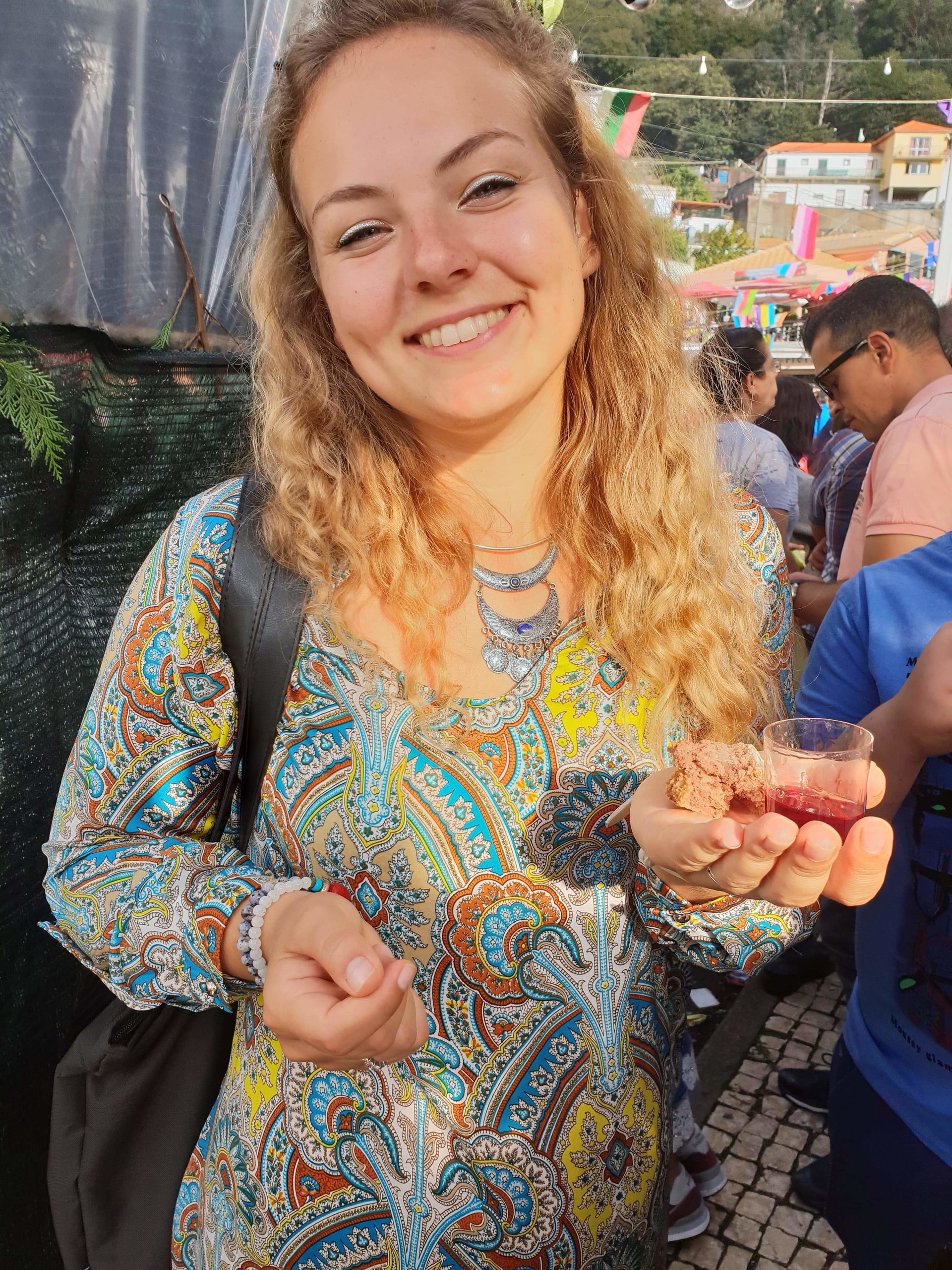 Picture: Taste many dishes made of chestnuts!
The village is quite small but if you are a traveller visiting Madeira, you can start the day in Encumeada (which is a rock next to Curral das Freiras), hike it from the top (where you can easily get by bus from Funchal) down and then you can visit the village and enjoy the event.
There is also a special parade where many people walk down the road, they wear some beautiful costumes which are designed according to the topic of the festival and life in Madeira.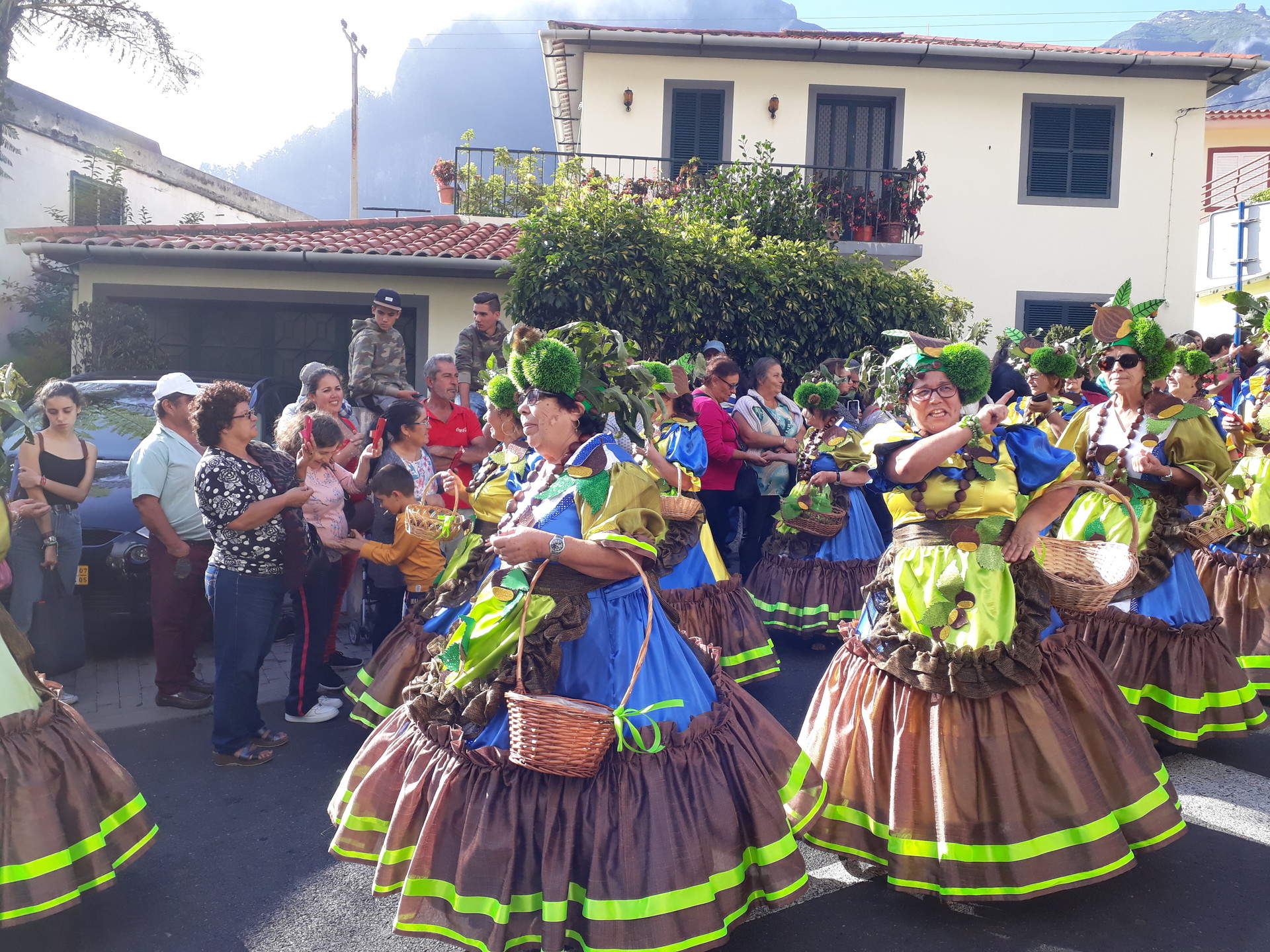 Picture: Amazing chestnut costumes.
There is no entrance fee, you can get to this event freely. Will you go?
---
Photo gallery
---
Want to have your own Erasmus blog?
If you are experiencing living abroad, you're an avid traveller or want to promote the city where you live... create your own blog and share your adventures!
I want to create my Erasmus blog! →