Miradouro Pico dos Barcelos
Pico dos Barcelos
Do you think I could finish the Erasmus competition without mentioning one of the most beautiful peaks of Madeira? This must be shared!
Where is that?
Pico dos Barcelos is a peak where you can even walk if you live in Funchal. However, as it depends where you live, it might be closer or further for you to be walked.  If you know where Madeira Shopping is, you know more or less where the Pico is.
If you are an Erasmsu student who studies at the University of Madeira, you could walkthere as well, as it is not extremely far. But fair enough – it always depends on what the word far or close means to you.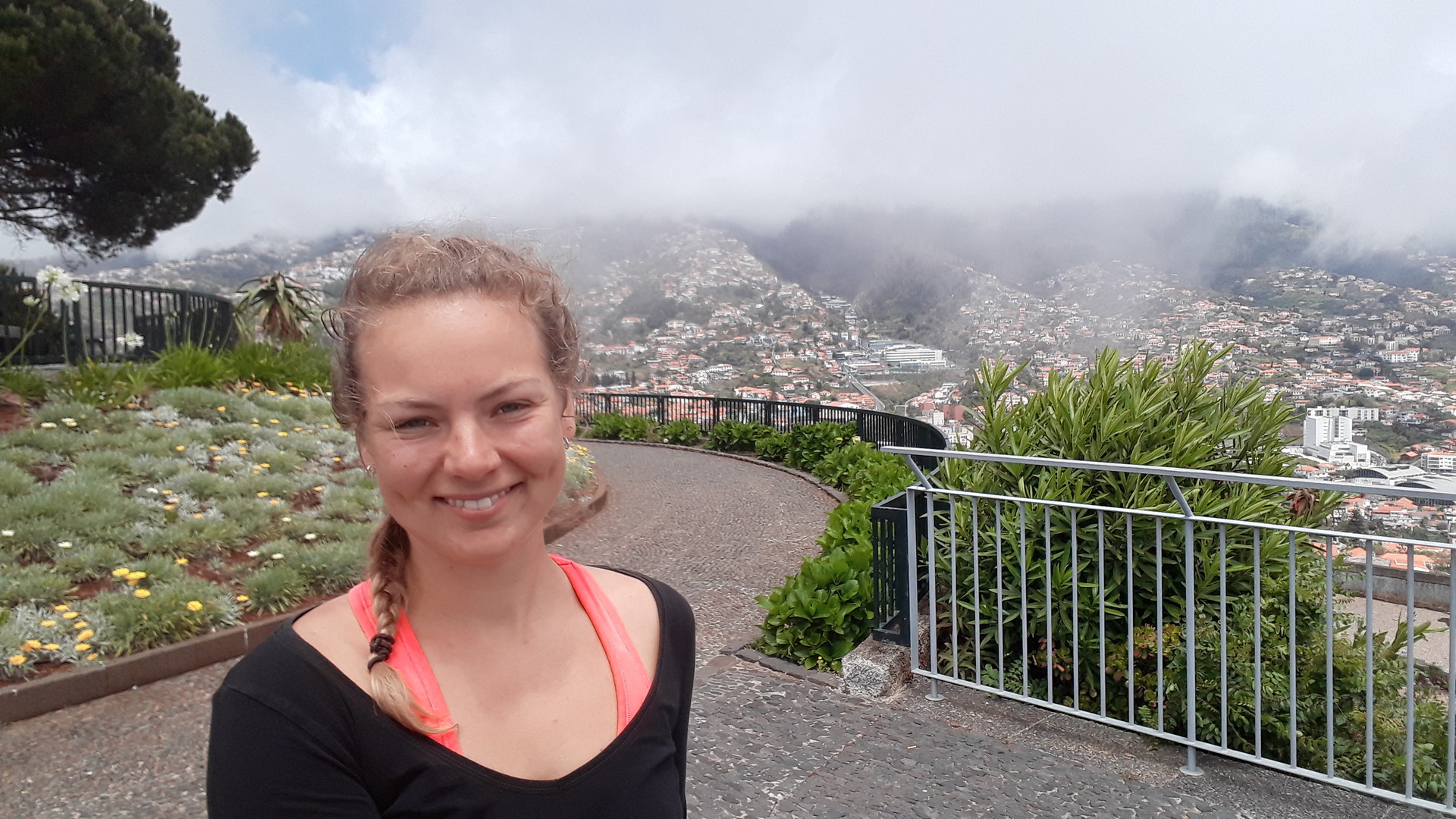 Picture: Just catch a bus or walk on your feet. Pico dos Barcelos is worth visiting.
What is that?
This beautiful place is a peak which you can see the whole Funchal from. So it is a perfect spot for viewing. The viewpoint Pico dos Barcelos is approximately 355 meters above the sea level.
You can see the Funchal bay, the harbour, you will find where the dormitory is and you will find even Maritimo soccer pitch.
What is so special about this place?
It might seem that there is not much to describe in this article and it is a true, in fact. What I want to say is: please, if you are visiting Madeira and have some free time, do not hesitate and visit this place. I can try to describe it as much as possible but I will not be able to explain why the place took my breath away when I was there for the first time.
Seriously, I went there because a local person took me there. I did not have any expectations. I just thought we were going for a walk with a final destination to be reached. I was not really in a good mood that day. However, as soon as we stood on Pico dos Barcelos, I could not stop wondering, looking around and smiling.
The weather was perfect, so we could see Funchal easily. Flowers were growing and all of the blossoms made the view even more beautiful!
If I only could visit the place again
Time seemed to fly and so many months passed without going to Pico dos Barcelos again. When I was planning what we would do (with the same person who showed me this place) I often used to mention going to the peak.  My company did not find it exciting enough for the whole day off indeed, so we usually ended up doing something else. We went to do some hiking, running or we just went to get to know a town in Madeira.
I was resistant though, and so we got there once more. Honestly, I do not remember the second visit much, though. I just remember that it was quite cold up there and it was a bit in a rush.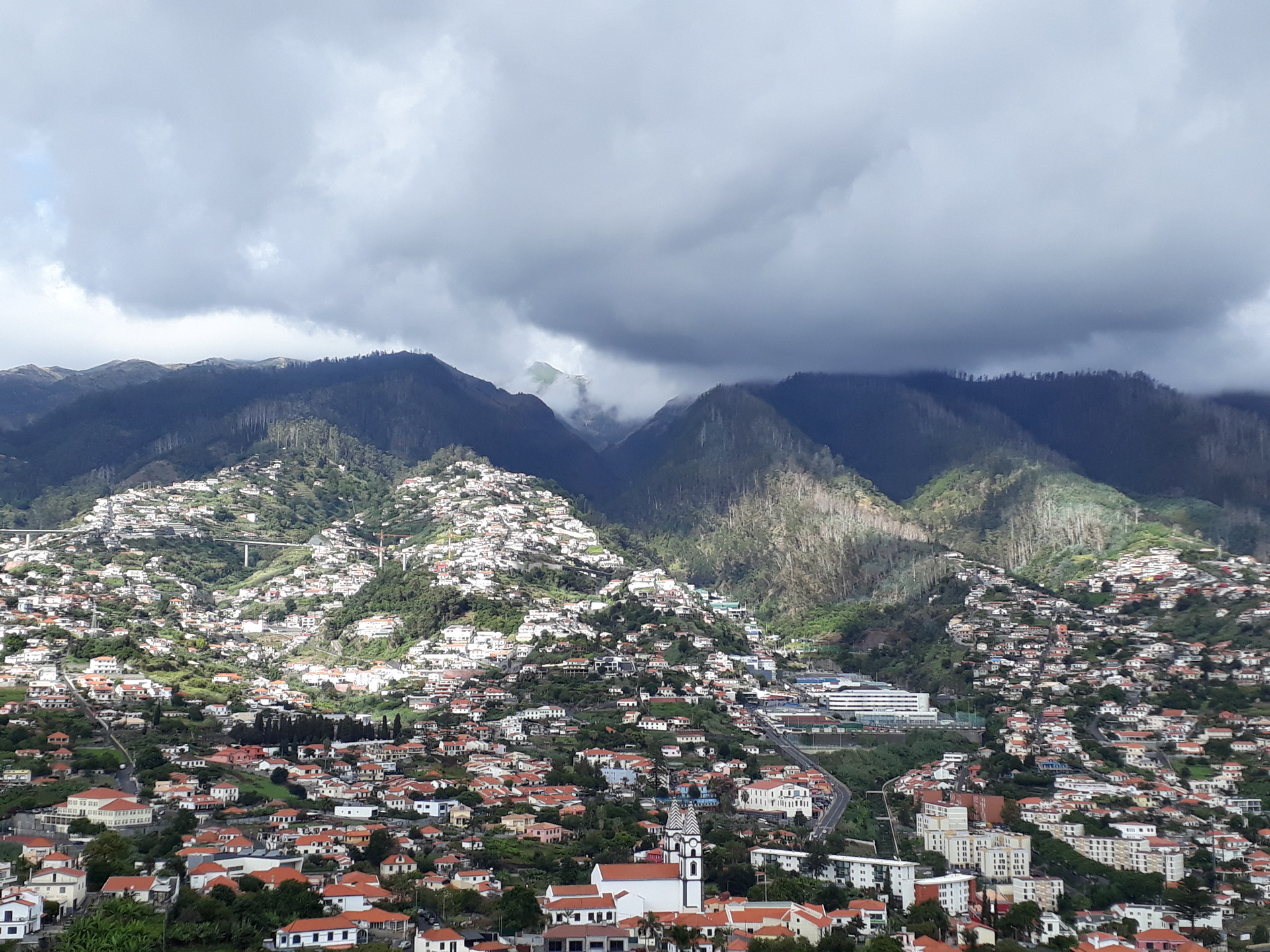 Picture: Who would not like to see this again and again?
The third time
There were my last days of my Erasmus in Madeira. I was about to go home soon and I still wanted to enjoy the ocean and the sunny weather. However, it came into my mind again: before going home, I want to spend my last bus ticket on the way to the Pico. So I got on a bus and almost cried when we were going through the area of Santo Antonio which I have got connected with so many memories.
When I got to Pico dos Barcelos, I almost cried again. People used to tell me: "Iva, when you will be gone, you will miss Madeira a lot!"
But I used to reply: "No! I mean, Madeira is beautiful, but Mallorca and Granada (Spain) are Mallorca and Granada!"
But when I was standing there, looking at Funchal from above knowing that that was the last day of my Erasmus when I could get to that concrete viewpoint, I realised how much I got in favour with the island.
By the way, when I left Madeira, I went to Mallorca. When I finished work there and went to a beach, I told myself: "Well, Mallorca is Mallorca, but it is not Madeira!"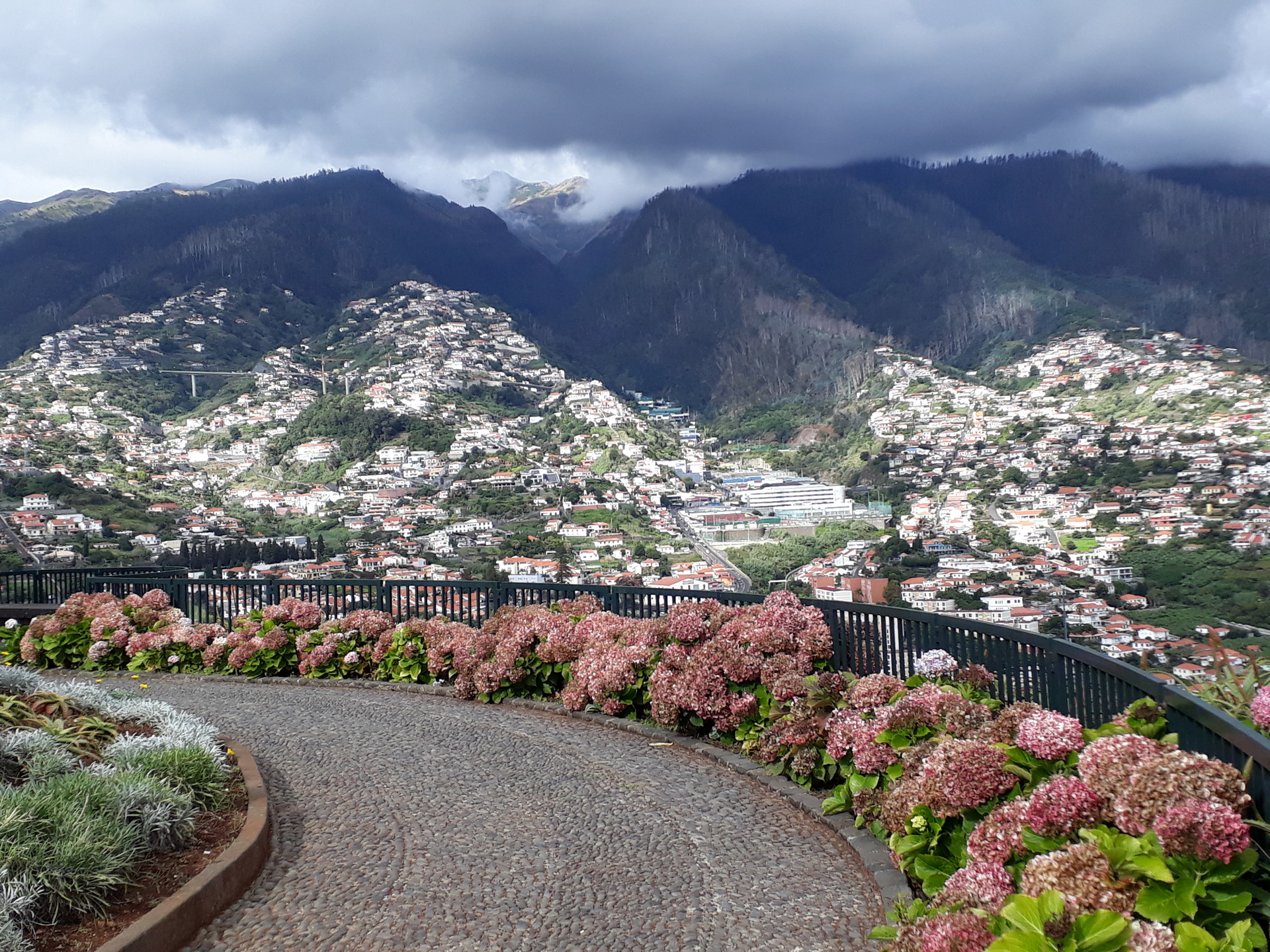 Picture: Madeira is Madeira!
The unpredictable weather
As I have already mentioned the weather from my first two visits of the peak, I want to add what the weather was like when I got there for the third time.
Despite of the fact that the weather in Funchal was sunny, it was a crazy weather in Pico dos Barcelos. A very strong wind was blowing and the sky was grey. It was very cold and it was drizzling. All of the sudden, the weather changed and it was warm and sunny. It lasted for five minutes and then the drizzling weather came again. Though, I could see that the part next to the ocean was pretty sunny.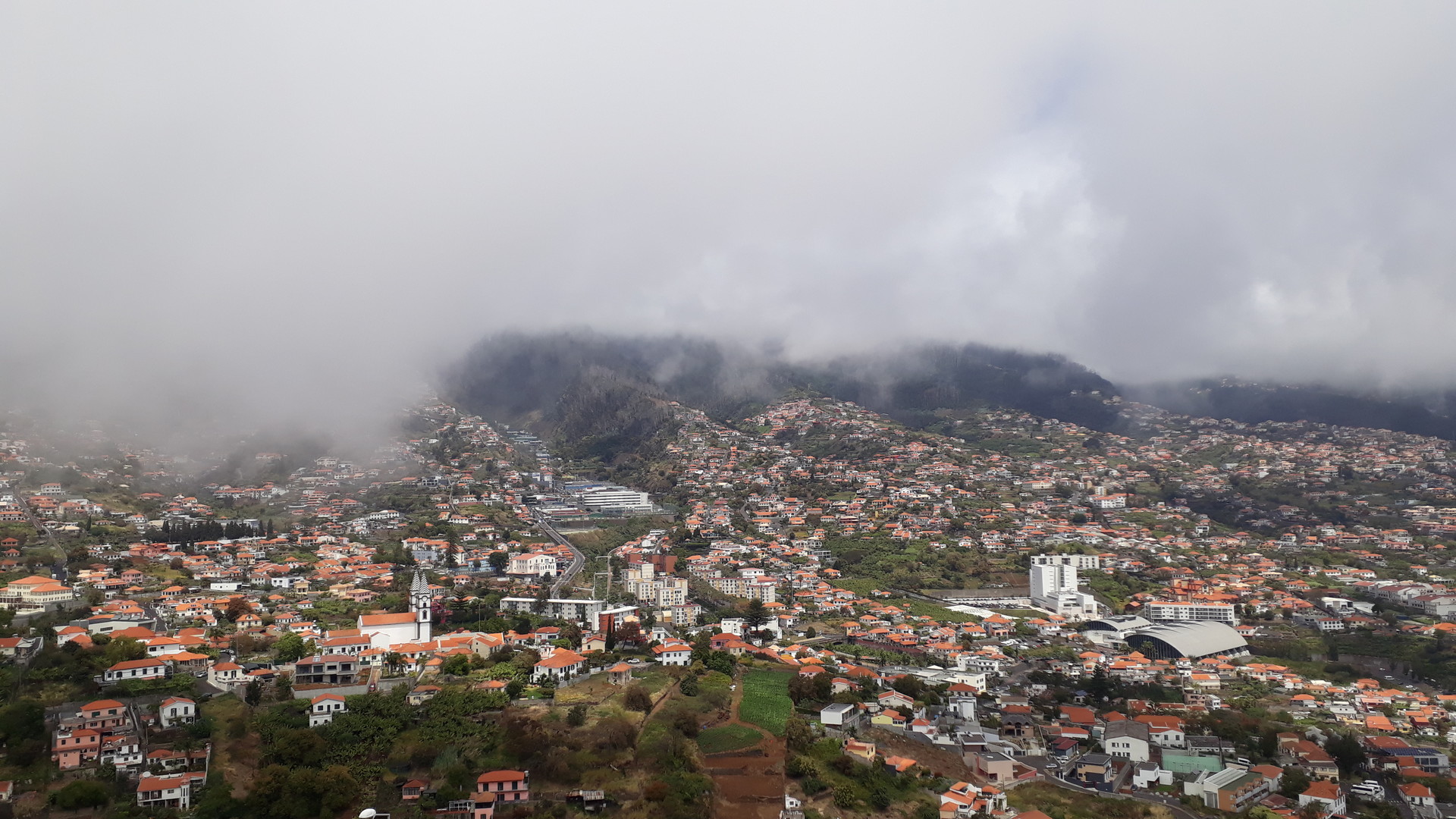 Picture: The sky was completely grey.
And as I also wanted to go to my other favourite place, I took my stuff and started walking towards Praia Formosa.
If I were back...
I was really satisfied that I could visit Pico dos Barcelos again, even though the weather was not perfect. So I really highly recommend this place. You can also have a picnic there. Oh, this is what I have to do when I am back in Madeira!
---
Photo gallery
---
Want to have your own Erasmus blog?
If you are experiencing living abroad, you're an avid traveller or want to promote the city where you live... create your own blog and share your adventures!
I want to create my Erasmus blog! →