Live music in Madeira and other kinds of the culture
Art of Madeira
I have posted some articles about different kinds of art in Madeira. I have already talked about movies - cinemas, I mentioned also theatres in Madeira (or at least the main one in Funchal) and its situation and now, I would like to share something about live music and concerts. Next, let me just ask you a question...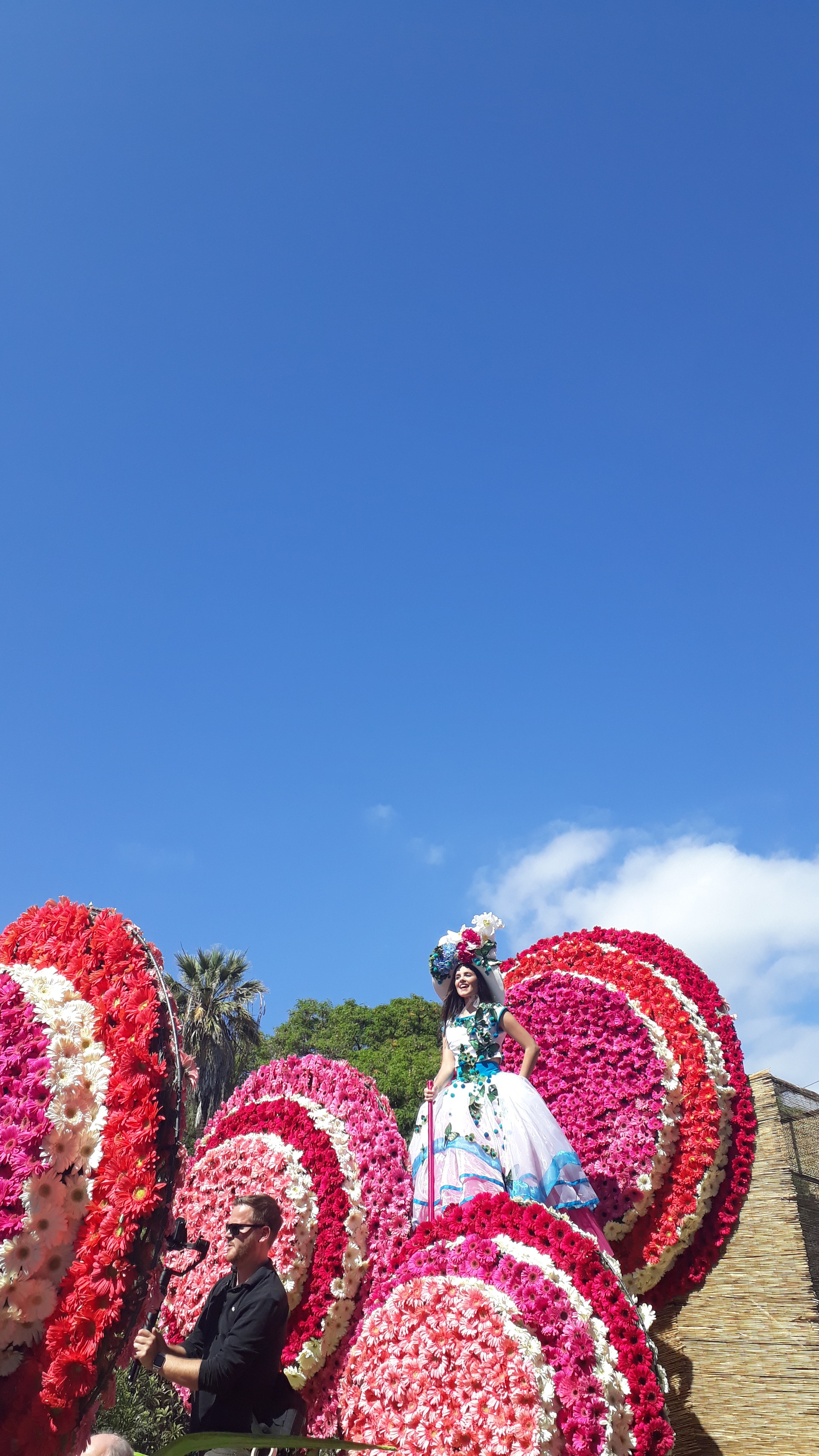 You can hear live music everywhere. Even at the Flower festial, when the performers sing live.
Concerts
I was living in Madeira only eight months but I experienced two live concerts which were for free. Believe that there were really famous people performing. Honestly, as they are famous especially in Portuguese speaking countries, I did not know them. However, locals wanted me to go to these concerts with them and so I did. I was also curious about the performance. One of the performers was Carolina Deslandes and the second concert I went to was a concert of a music band called Xutos e Pontapés. Even though I did not know them, they caught my attention. Carolina Deslandes seemed to be so nice. She did not have to talk ridiculously or use vulgar words to make people laugh (as many artists do nowadays). What about now when I am back in the Czech Republic? I know her songs by heart (or at least some parts) and listen to her songs even when I am with others so I can share a bit from Portuguese culture even here – back home.
There are also many other opportunities where to listen to the live music. I would recommend you going to Zona Velha where many bars and restaurants are. They have got a music band there for performing or if there is no band, there is a singer or a person who plays an instrument.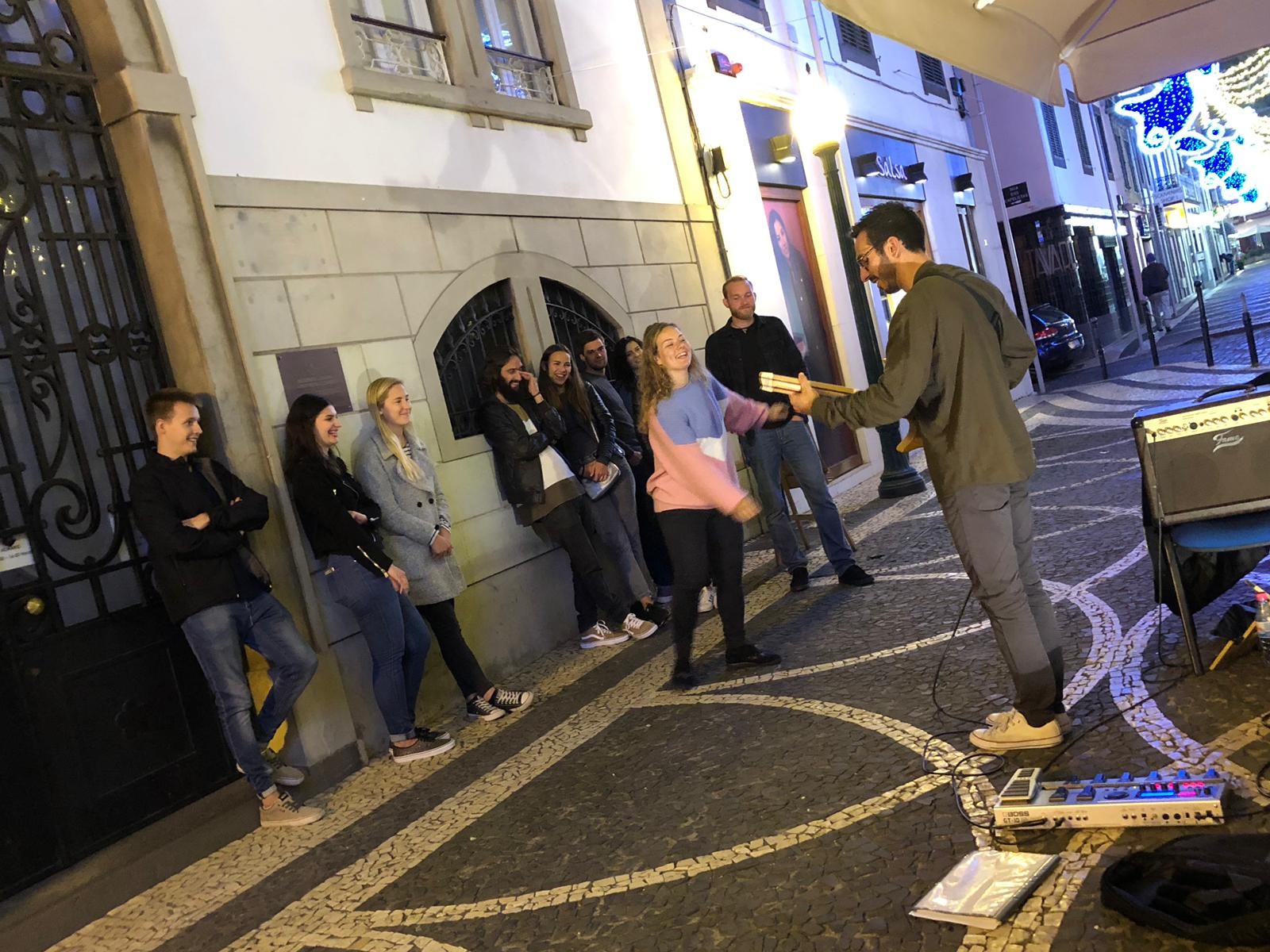 Picture: One of the ESN  (Erasmus Student Network) members is also a musician!
Moreover, you probably know that Portugal is very connected with Fado. If you want to get an experience of listening to the Fado, it is also possible to do it in Zona Velha, as there is a special bar where Fado is played every evening.
What do you prefer?
My question to you is: when you are in Madeira what do you like the most doing considering the art part of life?
You can also visit some museums like the Museum of electricity or the Museum of sugar. And if you want to go to some art galleries, do not hesitate to visit Zona Velha ( I know I have already mentioned this city zone many times today, but at least you can see how interesting that place is).  There are some art galleries which are in fact tiny shopswhere you can buy whatever you like and you can find many things for fair prices.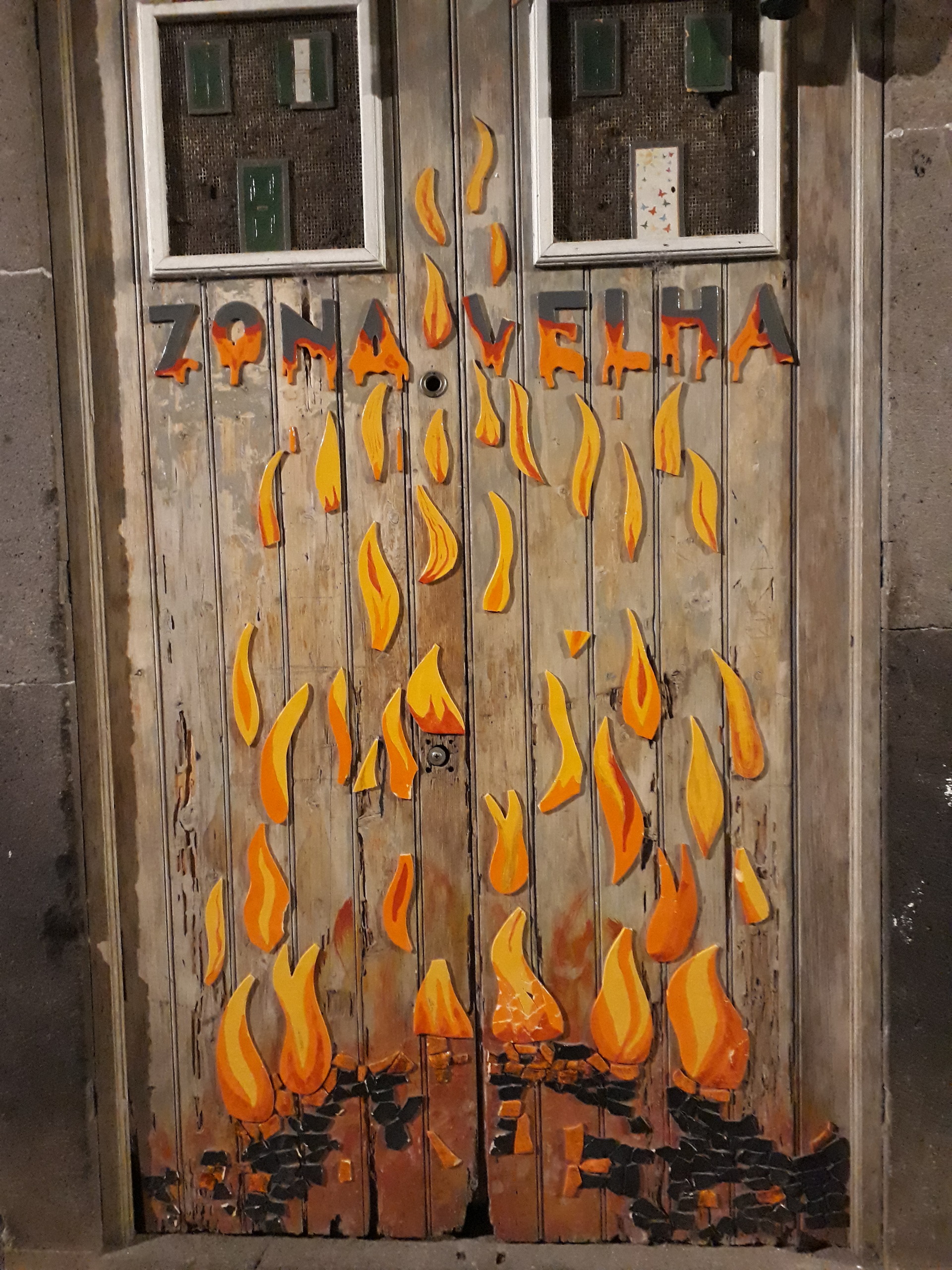 Picture: An art gallery in Zona Velha.
I am sure that you think that Madeira offers so much to do outside – you just want to explore its beautiful nature. Although, today, you realised that there are also other things which will connect you with Madeiran culture and its world of art. Will you go anywhere to check what it really is about?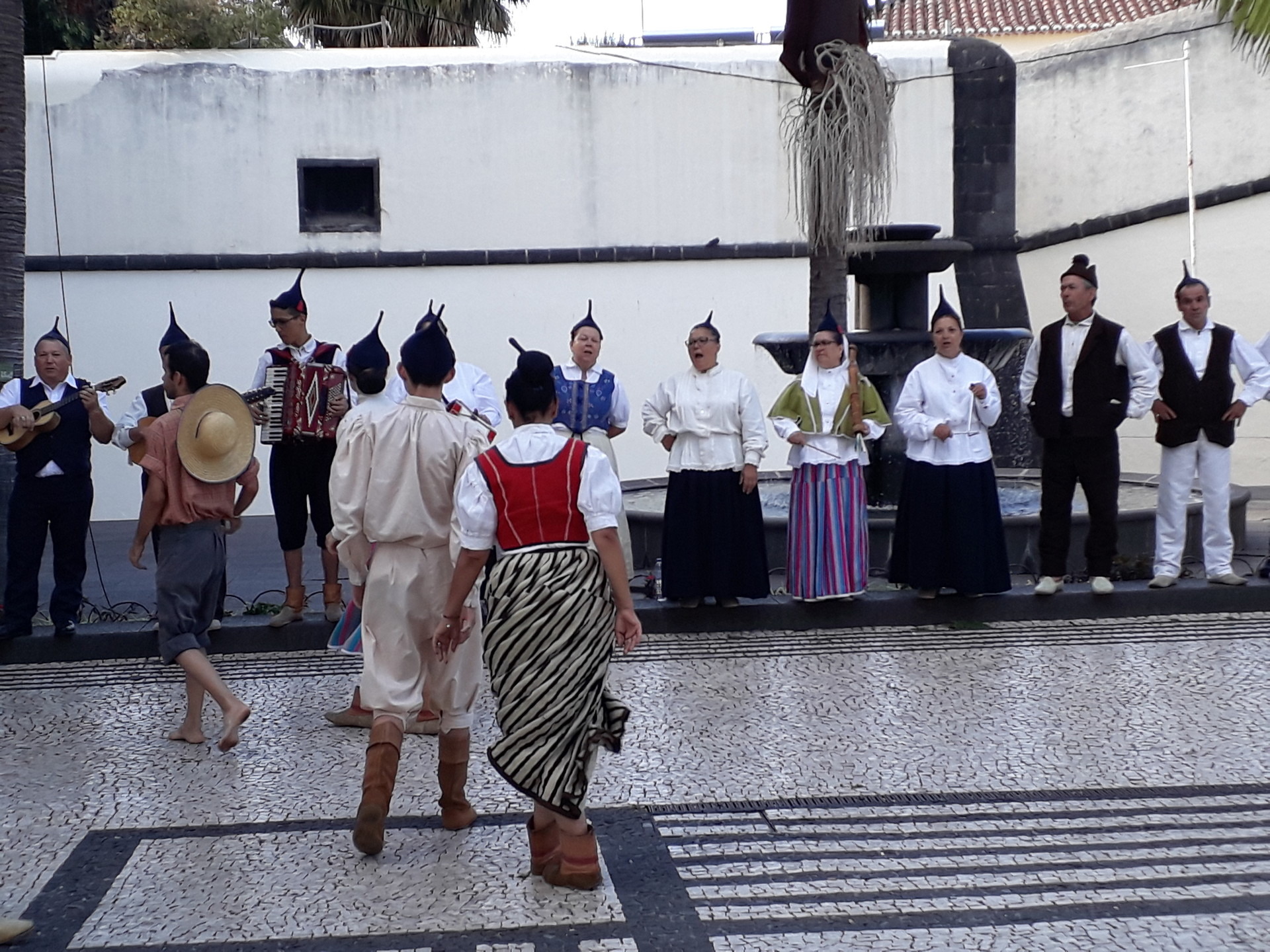 Picture: You can also often see bailinhos - traditional dances with live music (singing).
---
Photo gallery
---
Want to have your own Erasmus blog?
If you are experiencing living abroad, you're an avid traveller or want to promote the city where you live... create your own blog and share your adventures!
I want to create my Erasmus blog! →