Flower festival
Flower festival
Another very important event you can experience when visiting Madeira is a Flower festival. It seems to be quite similar to the Carnival.
It lasts for one week as well and those who are participating in the parade wear beautiful dresses. The dresses are connected somehow with flowers, usually (even though there was a group representing fairytales this year).
I wanted to experience this event a lot. I did not know whether I would be able to see it or not, as I was not sure what day exactly I would need to be gone. But luckily, I could stay in Madeira and enjoy the festival properly.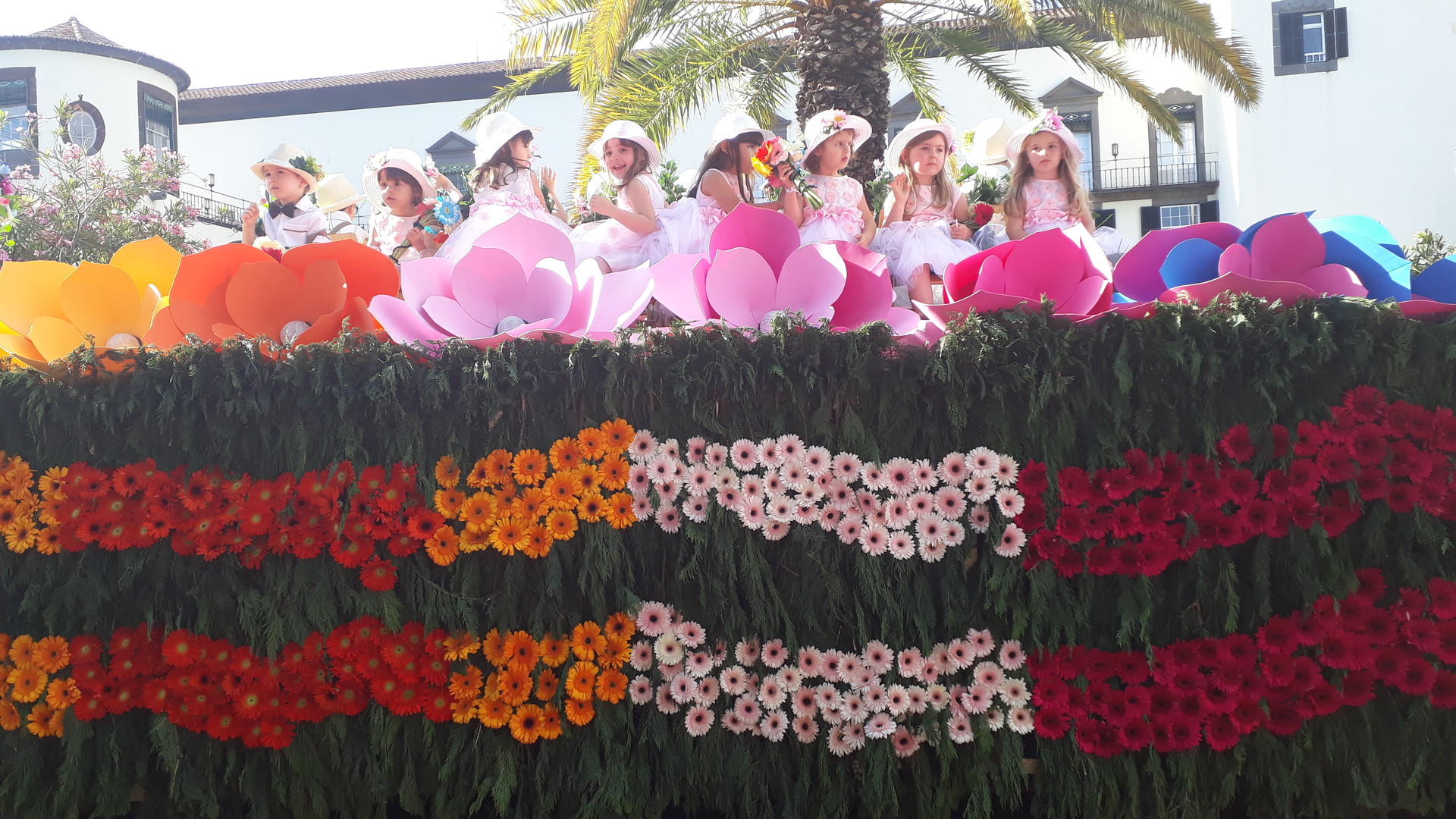 Picture: Many people go to Madeira just to see the Flower festival.
Before it starts
Such an event which is so huge needs a lot of preparations. Those who wants to dance in the parade have to pay some some which is used for the trainers who prepare a choreography, for the place where training sessions are and what is the most expensive of it all – for the costume. The fabric which is used for making the dresses is usually special, beautiful and expensive.
So now you understood that before ne can participate, he or she has to attend a dance course so he or she can learn the choreography which will be dance probably fifty times until the distance of 1,5 kilometre is danced through.
A lot of people everywhere
As this event is really beautiful, many people go to Madeira to experience this event. It is worth seeing and if you go to Madeira just for one or two weeks, this will make your stay even more pleasant.
However, when the day of parade comes, it is needed that if you want to see well and so have a good spot, you should be in the road which goes from Museum of Light up to the roundabout near "lota" at least two hours before the parade starts.
People might get quite rude. Like a lady who was using a lot of space just for herself and started to comment on me. She said it was her space and I was not going to take it. How happy I was I knew some Portuguese already.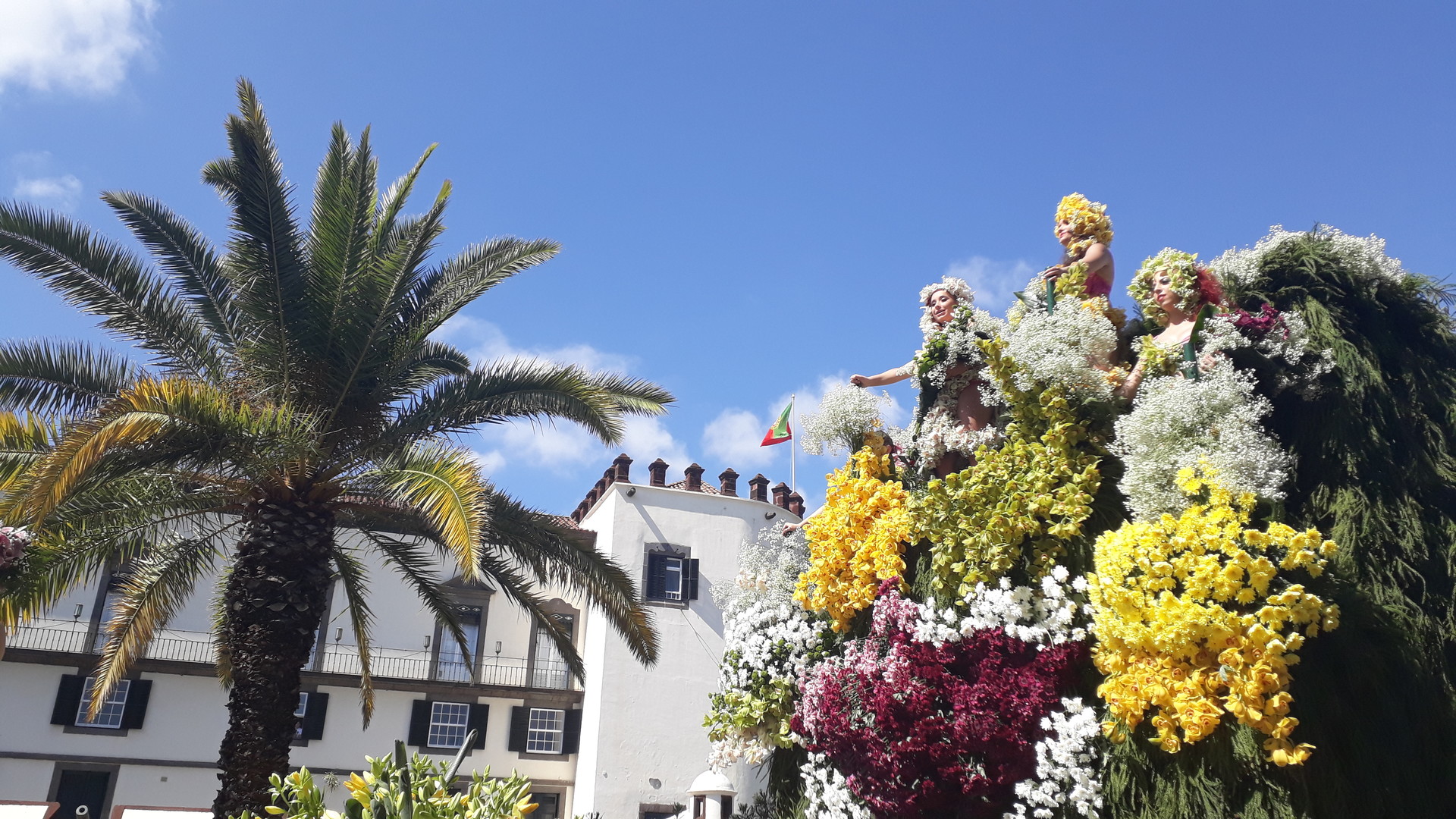 Picture: Everyone wats to get a good spot so they can see the best.
I felt blessed
When the parade started I was really excited. I knew it would be as beautiful as the carnival. Moreover, I knew a girl participating in the parade so I could not wait to see her.
When dancing groups were passing my spot, I got even more excited as I noticed there were many children who I knew from the school where I did the internship. Many of them saw me as well and always smiled and put more effort into their performance. I just thought that being a teacher sometimes feels like the best thing ever.
And finally, the little princess in the costume of Snowhite came. When I saw her, I shouted to her to support her. When she saw me, she started to smile and I blew her a kiss. I did not expect that she would blow it back to me. But she did. It was lovelyand kind of fun.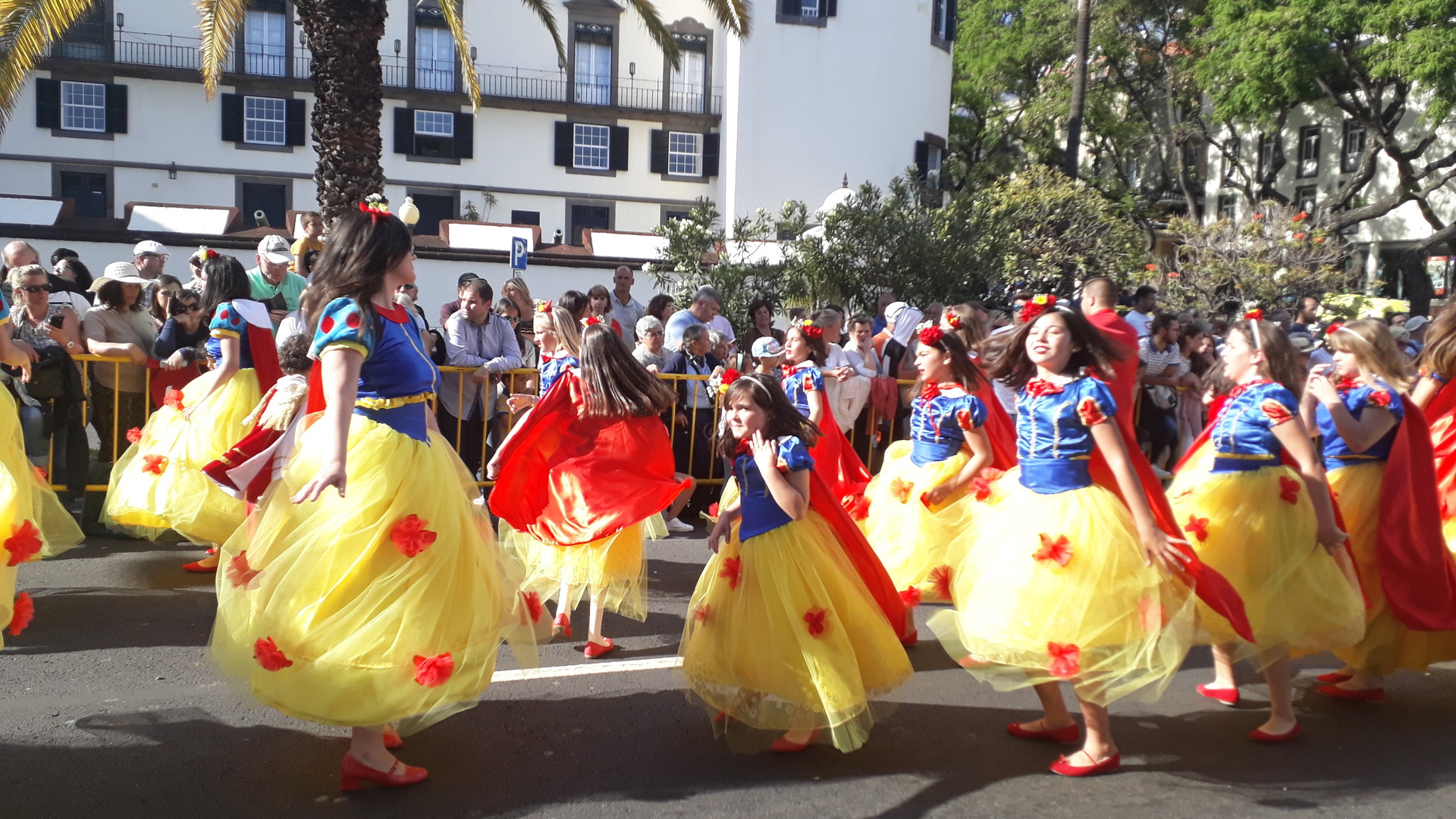 Picture: One of the loveliest moments.
Did I enjoy?
I definitely enjoyed the Flower festival. It was full of live and colours. Some performers even sung live! Moreover, one of my relatives came to Madeira and as she lives abroad, we saw each other after some 8 years, maybe. So it was just a cherry on the top of that.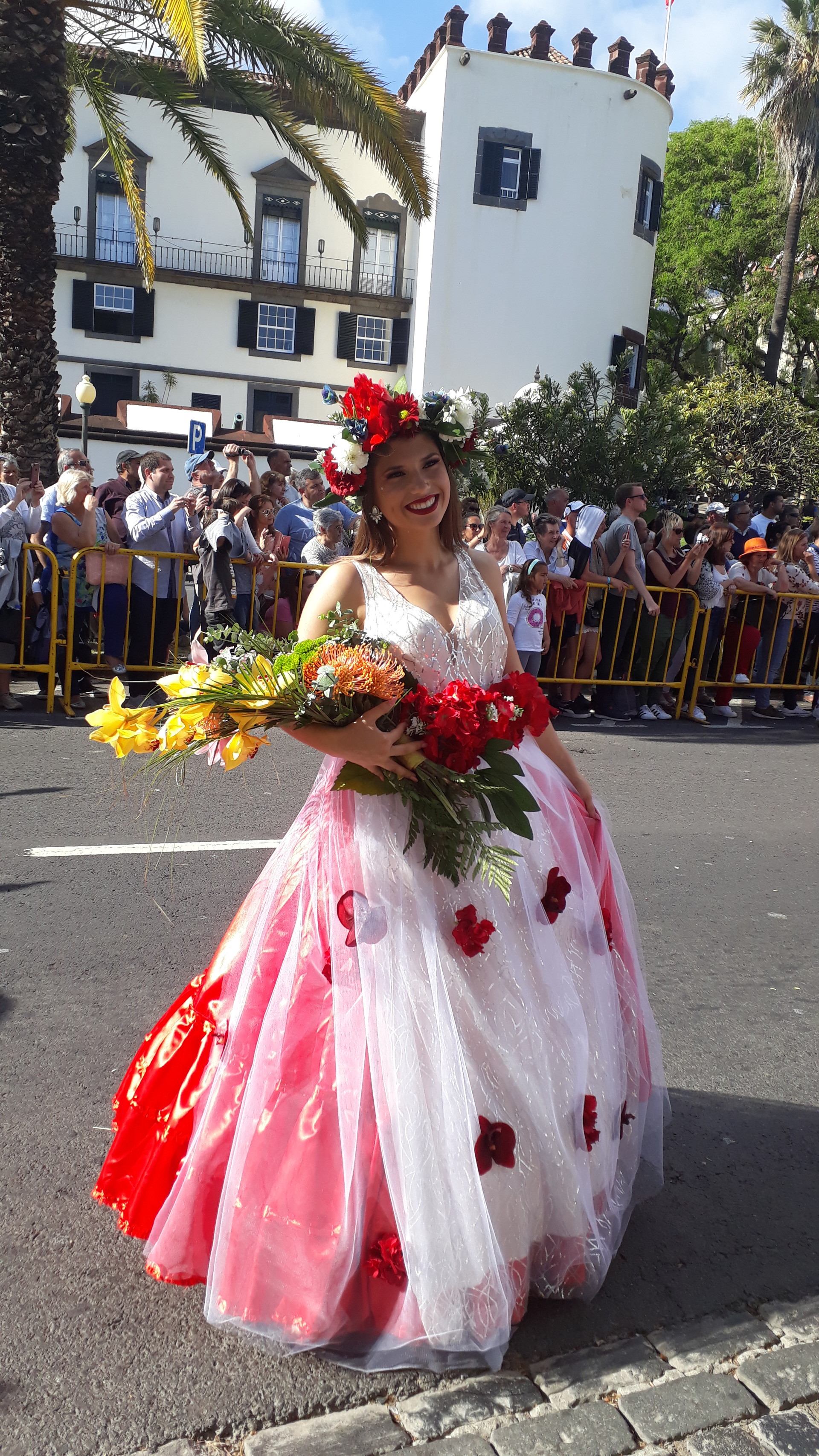 Picture: I definitely enjoyed watching the parade and experiencing the whole festival mood.
---
Photo gallery
---
Want to have your own Erasmus blog?
If you are experiencing living abroad, you're an avid traveller or want to promote the city where you live... create your own blog and share your adventures!
I want to create my Erasmus blog! →