Culture in Madeira - theatres
Culture in Madeira
There are some people who are very interested in arts. So they enjoy going to theatres, watching movies in cinemas, going to galleries and listening to live music in some bars or they buy tickets to some concerts. If you go to Madeira and you put a set of smart clothes into your suitcase because you have got the vision of visiting something cultural there, you might get interested in reading this article first.
Are there many places where to go?
We have to consider that Madeira is not a huge island. It is also good to take into account that it is situated quite far from everywhere, as it is in the Atlantic Ocean. So, even the cultural events are a little bit limited. Or, let me correct myself. There are many events organised throughout the year. These are also cultural – from my point of view.  But there are less institutions where you can go when you want to see a play in a theatre, for example. Though, you can still find performances which will definitely catch your attention.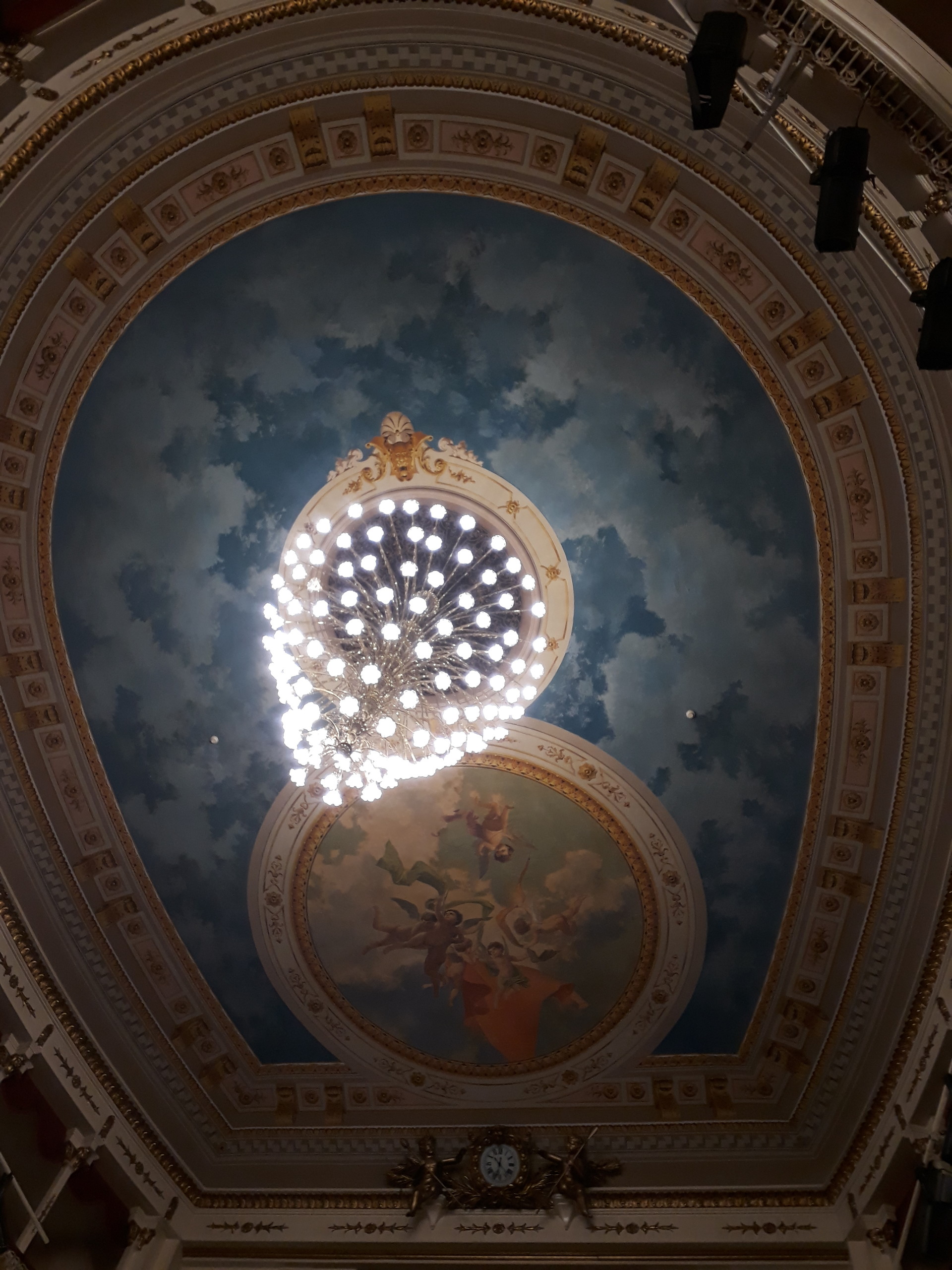 Picture: What will catch your attention?
Theatre
There is not the only one theatre in the whole island, however the biggest and the most well-known is the main theatre which is located in Avenida Arriaga. This theatre is called Teatro Municipal Baltazar Dias and you can visit it when you want to see a play or listen to some orchestra.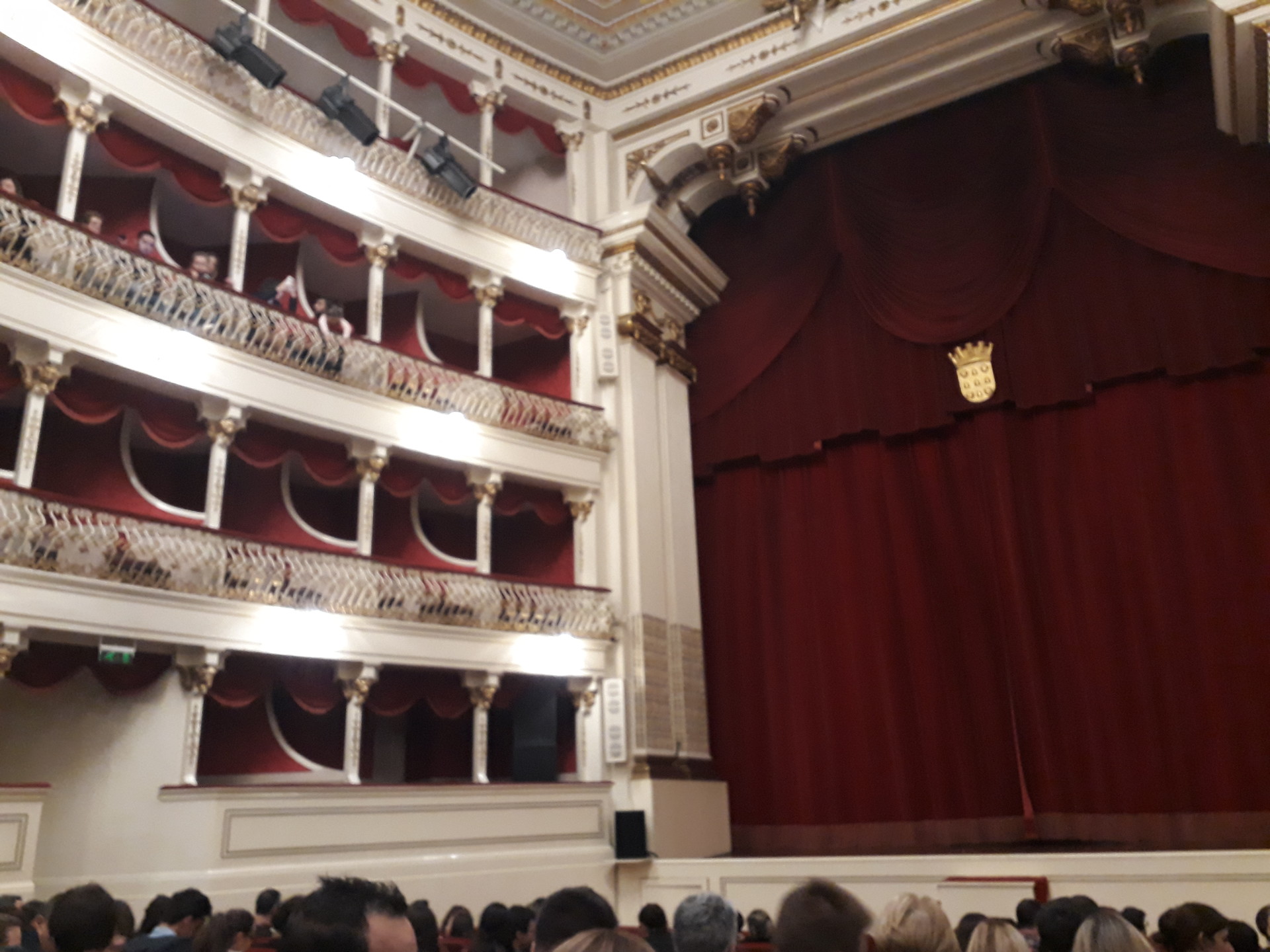 Picture: Beautiful interier of the theatre.
Opportunities: let me go to the theatre
I am a dancer who is always willing to go to a theatre to see a dance performance. It does not matter whether it is a ballet or contemporary dance or anything else. I love musicals as well. It is amazing when music and dance and acting is connected just in one.
When I was preparing my suitcase for the Erasmus experience in Madeira, I did not think twice about packing a very nice dress which I could wear when going to the theatre. Frankly, I did not think twice either about how many culture opportunities there would be in Funchal. I took it for grantedthat a theatre was everywhere in a capital city. However, when I finally arrived, I realised there will be probably no or not that many dance performances or musicals.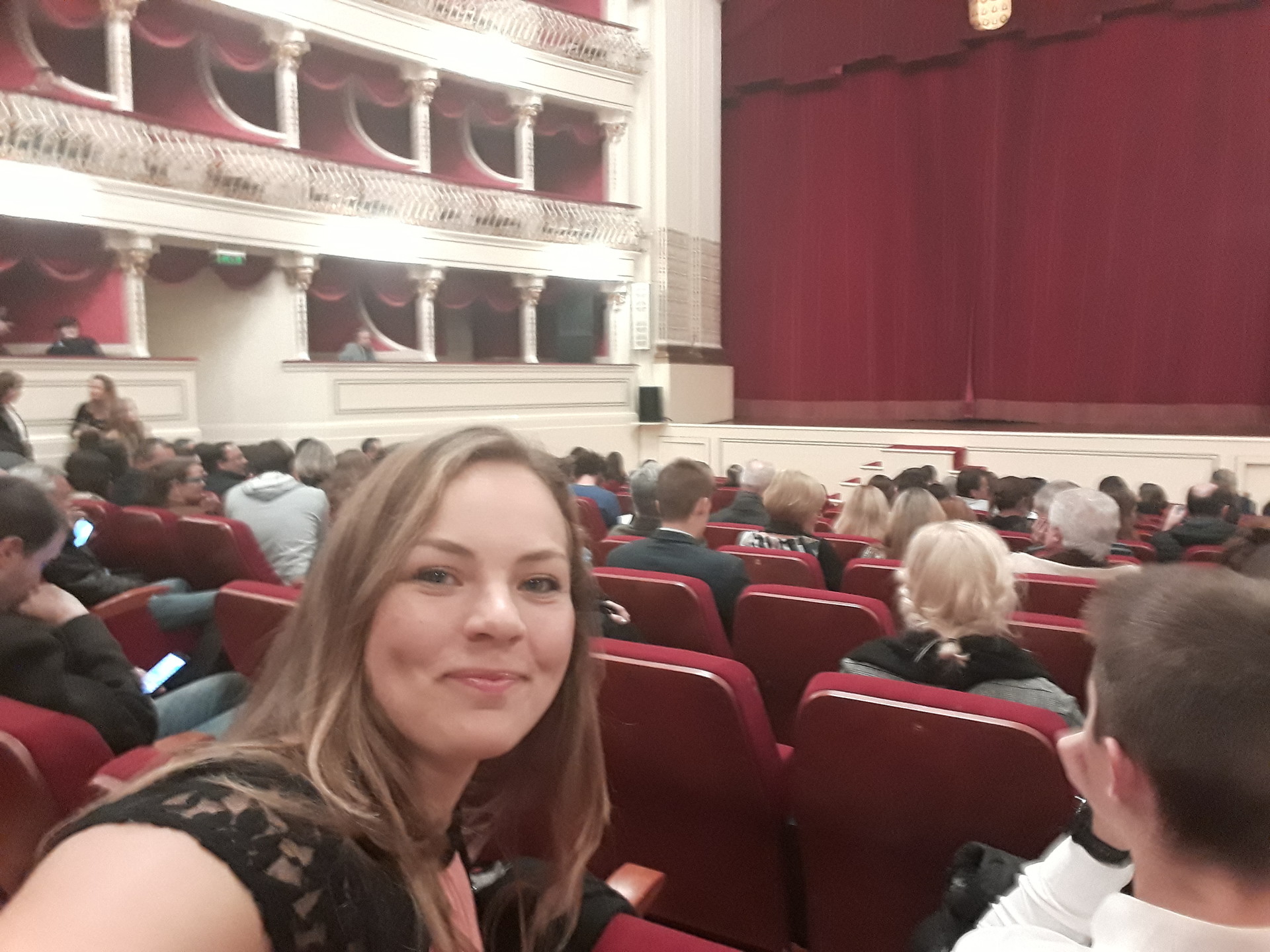 Picture: Bring a nice dress which you can wear when ging to the theatre.
A workshop in the theatre
I finally got a chance to get to the theatre twice. Once thanks to a project Danca inclusiva which was a dance workshop for disabled and non disabled people. The workshop was amazing and it was for free! It was hold in the building of the theatre and the CiM dance company run the workshop in cooperation with the theatre.
And finally...
Then, i went to the theatre as a spectator. There was a play The Christmas Caroland as I was taking some Portuguese classes at the University of Madeira, we were offered the tickets just for 3 Euros! Even though the play was in Portuguese, I enjoyed. It was already in December, so I knew some Portuguese already.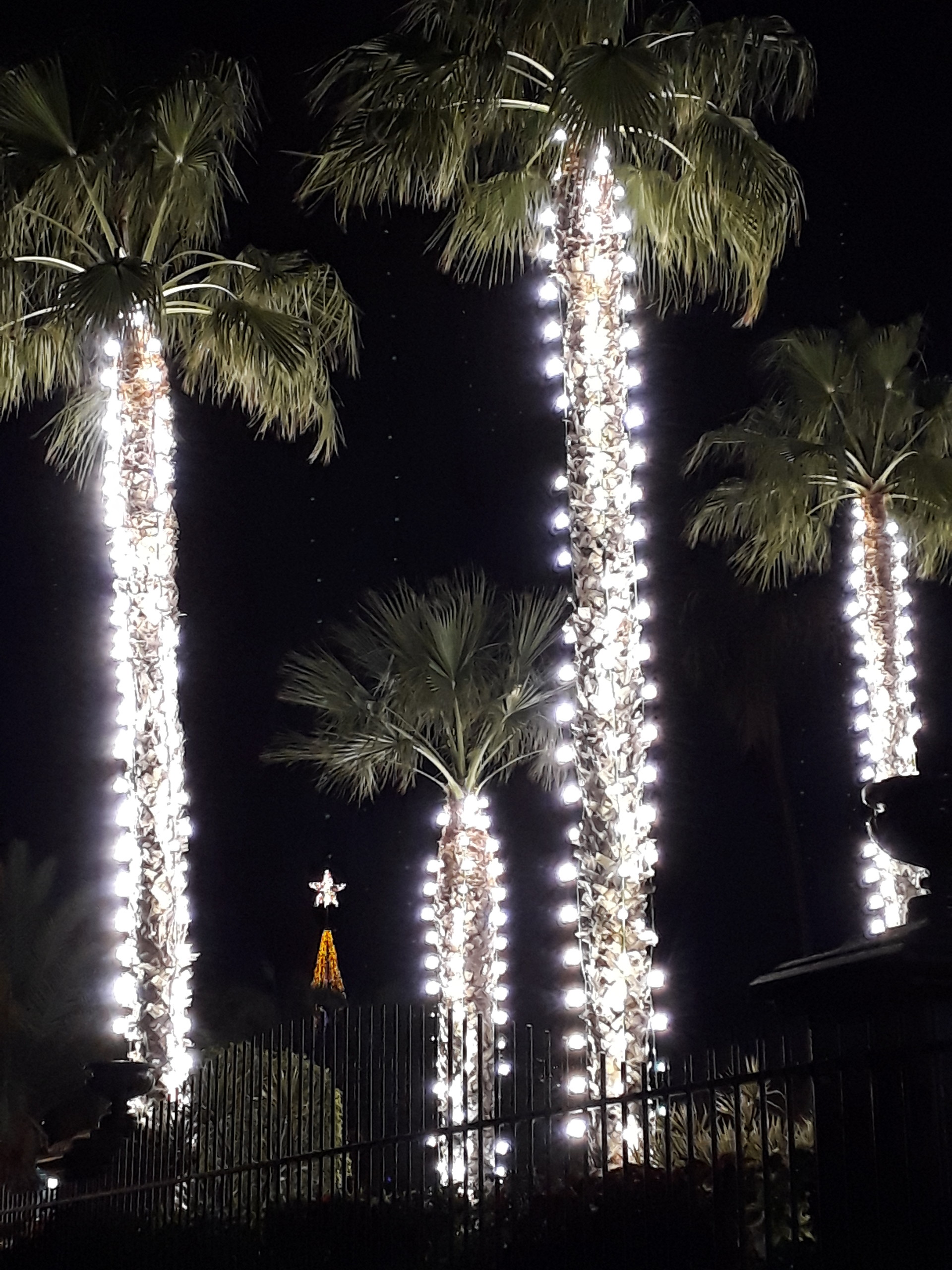 Picture: It was a Christmas time when I went to see the Christmas carol.
So if you are a traveller who would like to see a play in the theatre in Funchal, know that it will be probably in Portuguese. But it is always nice too see what the field of art is in different places.
Will you pack a set of  some smart clothes when visiting Madeira?
---
Photo gallery
---
Want to have your own Erasmus blog?
If you are experiencing living abroad, you're an avid traveller or want to promote the city where you live... create your own blog and share your adventures!
I want to create my Erasmus blog! →