Christmas in Madeira for an Erasmus student
Christmas time abroad
I tried to explain how different Christmas in different places can be. I am going to bring you more details about Christmas in Madeira today and I will also share what my experience was when I decided to stay abroad during my Erasmus experience instead og going back home to celebrate Christmas there.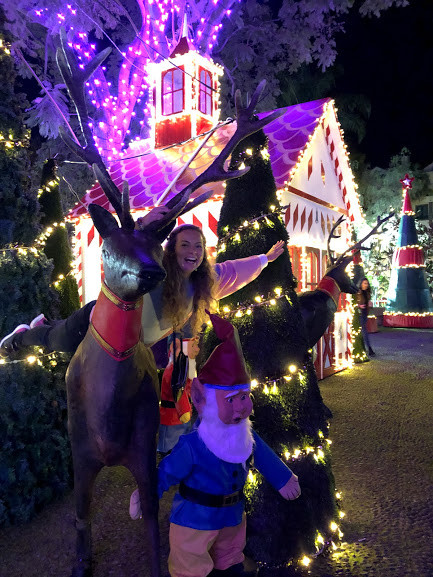 Picture: Christmas time arrived!
Christmas without your family
When I did my first Erasmus, I decide to stay in Spain during the Christmas time. My mum wanted me to go back home, but I wanted to see how Christmas was celebrated in Spain. So we arranged at least a typical Christmas dinner and activities which we did "together" when video-calling. I really enjoyed that evening and I felt like if I really were back at home. Funny enough, my hair started burning slightly (when I had a look at the screen not noticing putting my hair into a flame of a candle. Imagine, my parents saw it but could not do anything. Luckily, it was quickly snuffed out and we could enjoy the rest of the evening.
When I was in Madeira, I decide to stay as well. It was a bit hectic (because of the Noite de Mercado) and there was also a Christmas dinner prepared for Erasmus students (organized by SASUMA dormitory). Moreover, another Noite de Mercado was waiting for us!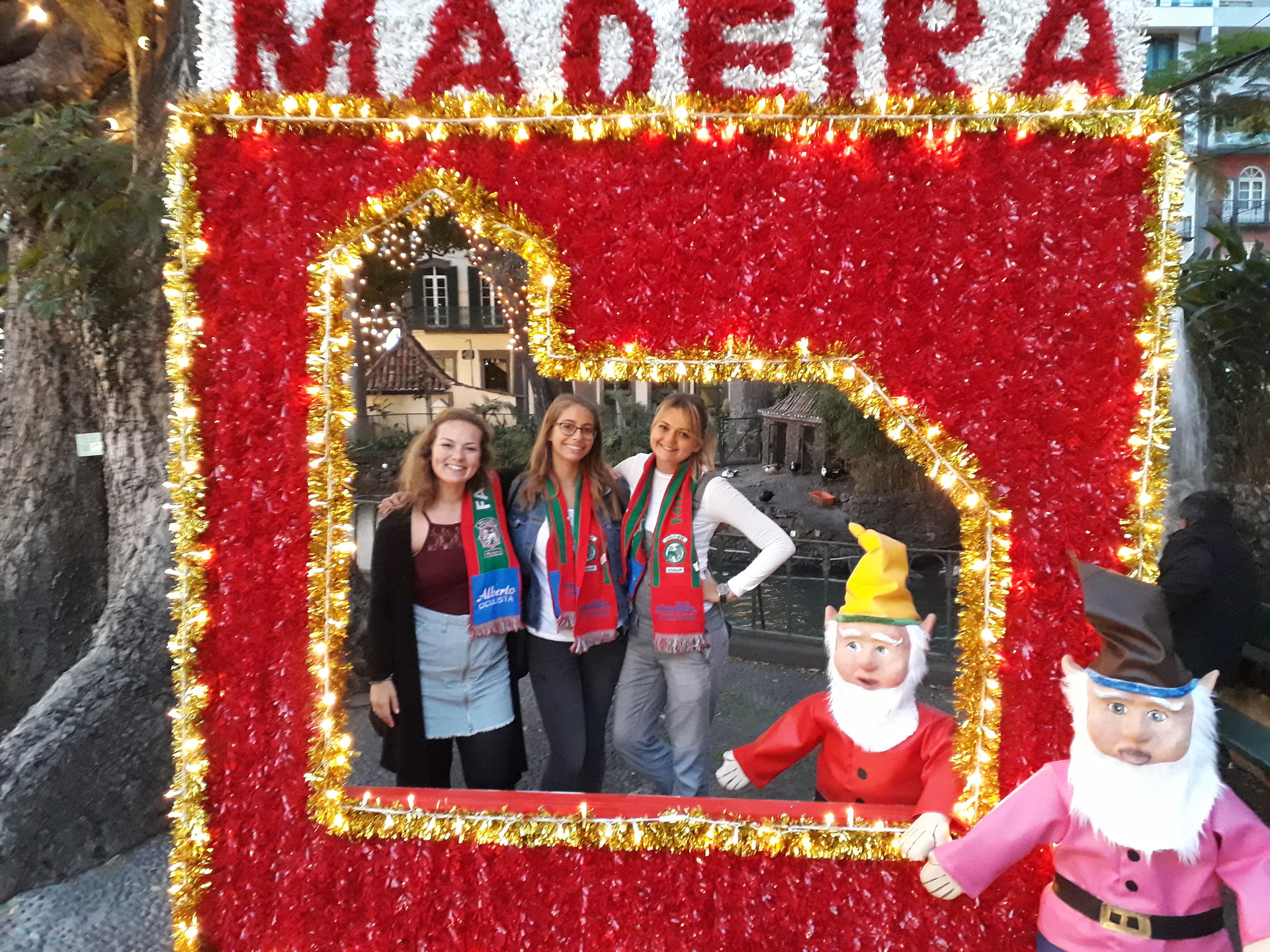 Pcture: I decide to stay in Madeira during Christmas.
But what my point is: if you have got the chance of spending Christmas in your Erasmus destination, do it. It is a huge experience.
Noite de Mercado in Camacha
I was exhausted! But a friend of mine told me that we should go to Camacha. He said that was the best place to experience Noite de Mercado as it seemed the most traditional to him. He informed me there would be a midnight mass as well which made me want to go. I really wanted to go to the church to spend the Christmas Eve there.
It was very cold in Camacha, you cannot imagine, I guess. I did not think it would be like that! Moreover, as I was tired, I felt the cold getting to my inner body. Luckily, they were selling a traditional soup there and a hot cacao. We drunk many!
The previous night (in Funchal) I got to a TV where I gave an interview in Portuguese. It was a good fun because my Portuguese was not perfect (and it is still not). The very next day, the same TV station was in Camacha and the reporter got to me again. I cannot forget his face and words: "Oh, is it Erasmus from the Czech Republic?" He remembered. Finally, he noticed I was not there alone and he seemed to be super happy when he realized my friend was from Madeira. It was much easier to interview him.
The church in Camacha is incredible! Its shape is so modern and special! The whole mass was quite interesting and it was finished with some performances provided by children groups which were singing and dancing.
Christmas with Madeiran family
I was even invited to spend time with the friend's family when they went to the Christmas tree on 25 December in the morning. It was so different from Christmas Eve in my country! Adults do not really receive many presents, they unwrap the presents either after midnight from 24 to 25 December or just in the morning and they can go to the Christmas tree in their pajamas.
We do it differently, as we wear one of our best clothes, we eat together first, we sing, we do some special tradition, we listen to the Christmas carols and then we unwrap the presents. So it was really nice to see how it worked in Madeira.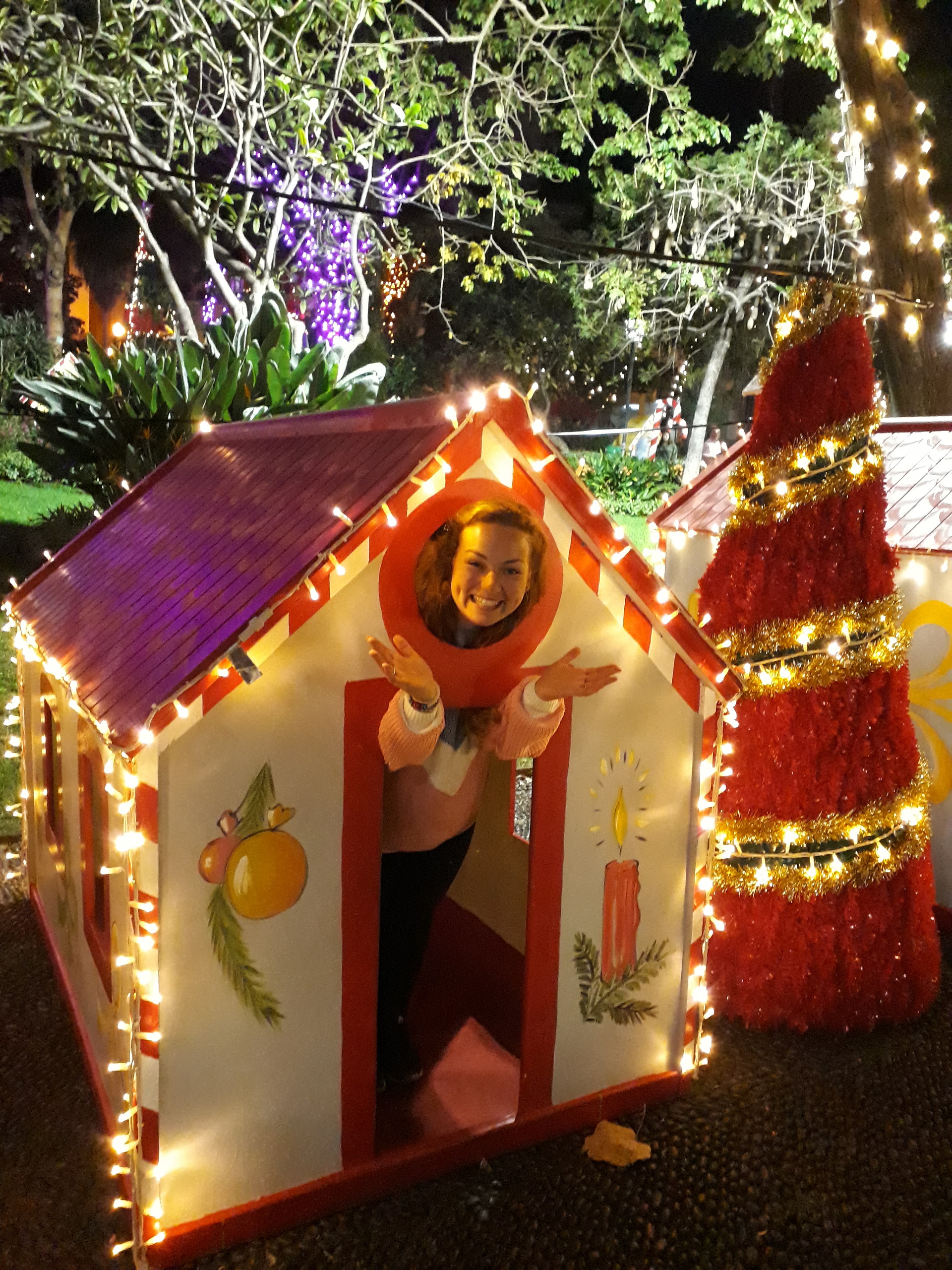 Picture: It is so different the way of Christmas celebration in Madeira from my home country.
Wake up very early!
What I also found lovely were daily morning masses. No matter that people had to wake up super early in the morning, go to the mass and then they were supposed to continue their routine of the day as usual. It included going to work.
These morning masses are full of people. I went there once and we had to wake up at around 4:30. When the mass finished there was a church party and there was a lot of food and hot coca which people could buy. People were singing, playing guitar and dancing. It was sincere and really lovely. The priest was amazing. He was fun during the mass and he made people laugh with him even after the mass, during the party.
That day, I had to go to the university. Oh, I was falling asleep throughout the whole class. So I really admire people who go to these masses every day during those (approximately) 14 days!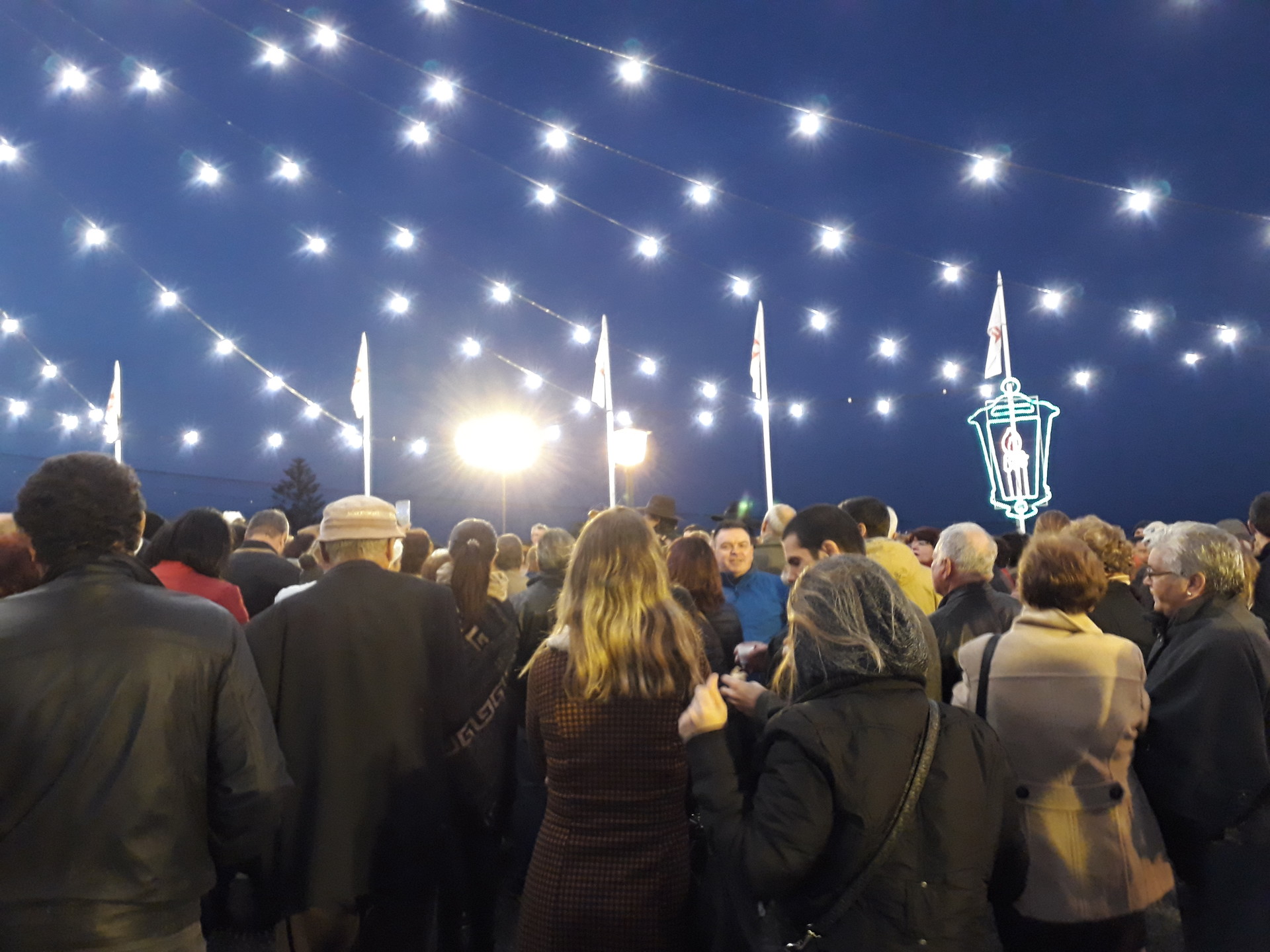 Picture: The very early morning mass is still full of people.
Conclusion
Christmas in Madeira is completely different from Christmas celebrations in my country. So even if you decide going to Madeira in December, I believe it will be a huge experience for you!
---
Photo gallery
---
Want to have your own Erasmus blog?
If you are experiencing living abroad, you're an avid traveller or want to promote the city where you live... create your own blog and share your adventures!
I want to create my Erasmus blog! →