Malta
Facilities

4 / 10 points

Quality of the college

4 / 10 points

Is it easy to pass?

4 / 10 points

Activities

4 / 10 points

Tuition fees

4 / 10 points

Faculty

4 / 10 points
---
The beautiful little island of Malta is a great travelling destination. You can fly cheaply with Ryanair from Madrid and Milan. I am sure there are other great destinations you can fly from but I am not sure which ones :D The price of my flight was around fifty Euros (return ticket) from Madrid. The flight lasted for two hours and a half. About ten minutes before the landing time we saw the island of Malta. It is only twenty-seven kilometres long. Can you imagine living on such a tiny island? I cannot but I am sure it has its charm. Malta is quite rocky and dry. It is not very green and the plants you will see on the island are mostly desert-looking cactuses. Malta is also a bit flat. There are some hills and higher parts but the overall sensation is that you are on a perfectly flat stone in the middle of the Mediterranean Sea and believe me, you are not far from the truth.

Despite its dry nature, Malta is very charming. It has lots of old fortresses, tiny ports with even tinier boats, along with some very luxurious yachts and retro cars. The island has its own face and it is very cool to see it. First, there is Valetta, the capital city. City is not the proper word here, because all of the towns in Malta are small and right next to each other. They look like small neighbourhoods or areas. Because of Malta's size, there are not many free areas without buildings and people. So, there is Valetta, build in the sixteenth century by Jean de Lavalette. It is full of amazing historical sites: old buildings, small streets, little squares, and huge cathedrals. There is a touristic train. It is small and slow and it would take you around the town for about four Euros and about thirty minutes. You should definitely enter the famous Saint John co-cathedral. I have no idea why it is called co-cathedral but it is beautiful. There is an entrance fee of six Euros for adults. If you, by any chance, have an ISIC student's card you will pay three Euros fifty. The cathedral is enormous and richly decorated. All of its ceiling is covered in gold. There are beautiful paintings and statues inside of the cathedral and some of them were executed by the famous painter Caravaggio. Caravaggio was famous for his realistic and exquisite depiction of light and darkness, known as chiaroscuro. He had fled from Rome to Malta but soon he got in trouble and was imprisoned. Since Caravaggio was a smart man he managed to escape from the prison. The Saint John co-cathedral is also quite impressive due to the fact that the floor consists of tombstones. These tombstones are richly decorated with symbols and the people buried beneath them were distinguished knights. Malta is the land of the knights. There were the English knights and then the French ones. They all managed to leave a mark on the island by building more and more churches and fortresses. Even Napoleon Bonaparte ruled in Malta for a while. After you visit Saint John co-cathedral, you can go to the beautiful Barakk gardens. They are situated at the end of Valetta and they look like a terrace. You can observe the Maltese harbors and see other old cities just opposite Valetta. You can also walk around Valetta, it is worth it. If you would like to know more about Malta's history, you can see a special documentary. There are small movie theaters which offer this kind of experience.

If you want to be a typical tourist you should do a Harbor cruise. There are many companies offering this kind of cruise. It costs between fifteen and sixteen Euros and it is an easy and fun way to see Malta's main cities by sea. The cruise normally lasts an hour and a half and it is quite entertaining. You get to see several important cities such as Valetta, Floriana, etc. from the sea, plus you get to know more about the main harbor.
You should visit the towns of Sliema and Saint Julian's. Sliema is a modern town with a beautiful waterfront alley. There are some nice restaurants and bars but the actual night life is in a different part of the island. Saint Julian's looks fancier. It is a nice area situated near a small bay. There are some luxurious hotels such as Hilton there. You can have a romantic dinner at Saint Julian's bay but it would be slightly more expensive than the rest of the island. There is an upside down sign which says "LOVE". It is sort of romantic to take a picture there.
Just next to Saint Julian's you will find Paceville, a crazy party zone. Paceville is where young people party and drink all night long. It is not big but it is full crazy bars and clubs.
If you want a full Malta experience, you should go to the other two islands. The country of Malta consists of three islands total: Malta, Gozo, and Comino. Gozo is the second largest but it feels way to small. If you are in the capital town of Victoria, which is situated in the center of the island, you can see all of the ends of Gozo. What I am trying to say is that you can see the sea at all sides, that is how tiny Gozo is. There are ferries every half an hour and the trip from Malta to Gozo takes about fifteen or twenty minutes. Despite the fact that Gozo is really near Malta, the feeling is really different. It is quieter, smaller, and not so populated. It has some nice little streets and cathedrals but it is not so interesting as Malta is. You can see the famous Calypso cave, which according to the legend, was visited by Odysseus.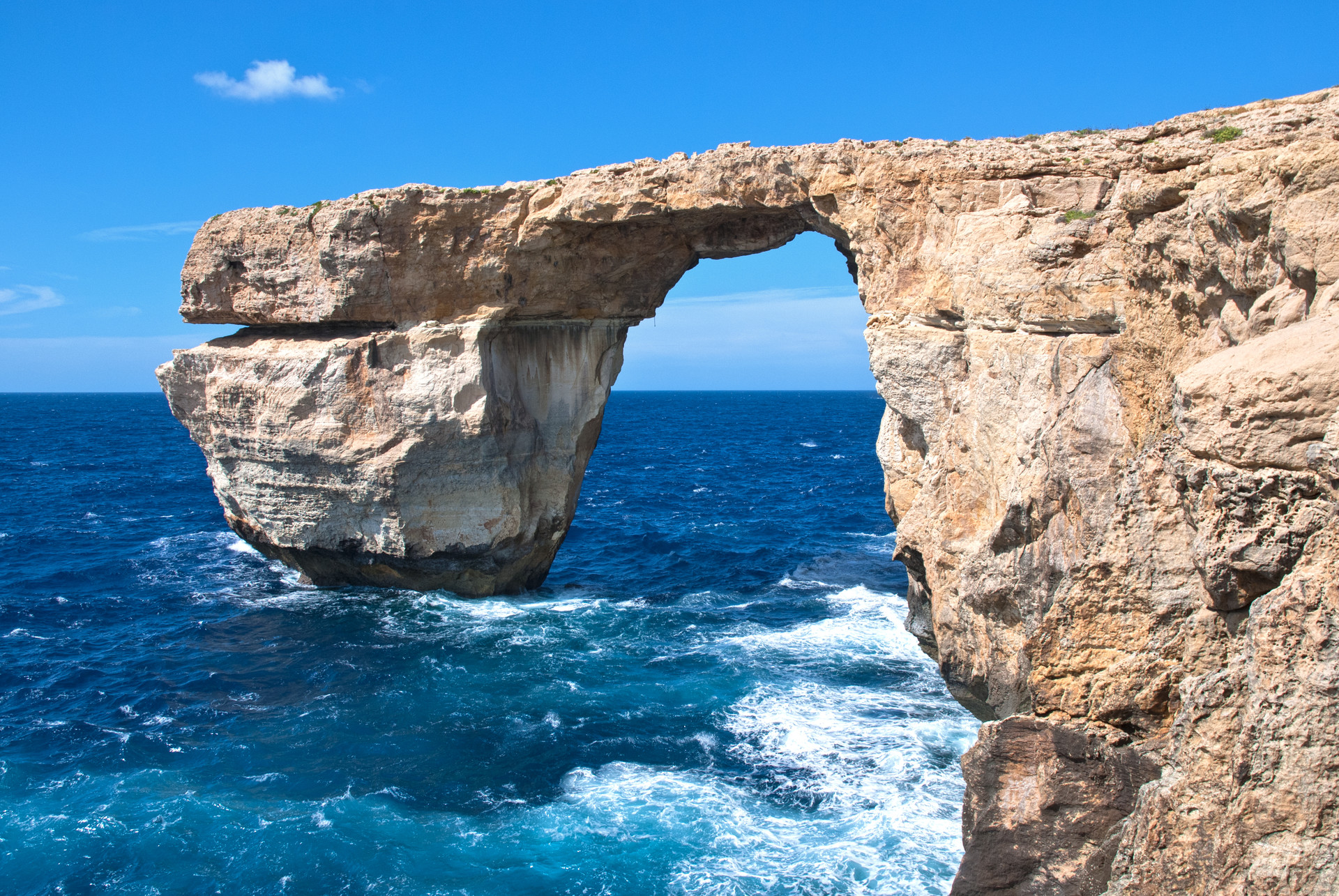 Last but not least there is the smallest island of Comino. There is nothing besides a small church, a tower, and a hotel on Comino. A local guy told us there is one family living on this tiny island. It is famous for its Blue Lagoon, a small area in the sea, surrounded by Comino and some smaller pieces of land. The water is really shallow and so it has amazing shades of rich blue color. Comino is really small and it does not have a sand beach but the rocks there are really beautiful. Some of them are flat enough for you to place your towel and sunbathe. There are some chairs and umbrellas you can rent, so do not worry, you can be quite comfortable. You can get a Blue Lagoon cruise from the more central part of Malta and pay about twenty Euros. It is a cool option if you are in the mood to spend money and if you want a comfortable organized trip. If you are a bit short on money, you can catch a bus to Cirkewwa, a region in Malta, and go to Comino for ten Euros. There are several companies that offer cruises. They leave you on the island and they take you back later. We got on a fast boat and it took us ten minutes to arrive to Comino. It was extremely beautiful and the water was still warm enough for us to enter and swim. There were not many people which also made the whole experience better. The problem was that about thirty or forty minutes after we had arrived a storm rose. There was very strong wind and heavy rain and we had to spend some time hidden in the only building: the toilets... It was still a nice experience. We went for a short walk after the storm was over. There were two rainbows, sun and some dark clouds at the same time. Our boat came to pick us up and took us around the smaller pieces of land next to Comino. There are some cool caves and rock formations worth seeing. We had a great time.
I will now give you some quick tips about Malta:
- Be aware of the public transport. It is often late or absent and you never know what is going to happen. One of the buses we got on hit a car. Two other buses broke down... Also, the drivers drive like crazy. Due to the traffic buses often take a lot of time to reach from one place to another which is really annoying on an island that is only twenty-seven kilometers long.
- The traffic is like in the United Kingdom, which is to the left. Be careful when crossing a street.
- Malta is in the Europan Union and it has the Euro.
- There is a local Maltese language but everyone speaks English.
- Go to a bar/restaurant/coffee shop named Mint. It has great stuff.
- Try the traditional pea cake which has peas inside (what a surprise).
- Almost all traditional Maltese meals have rabbit meat.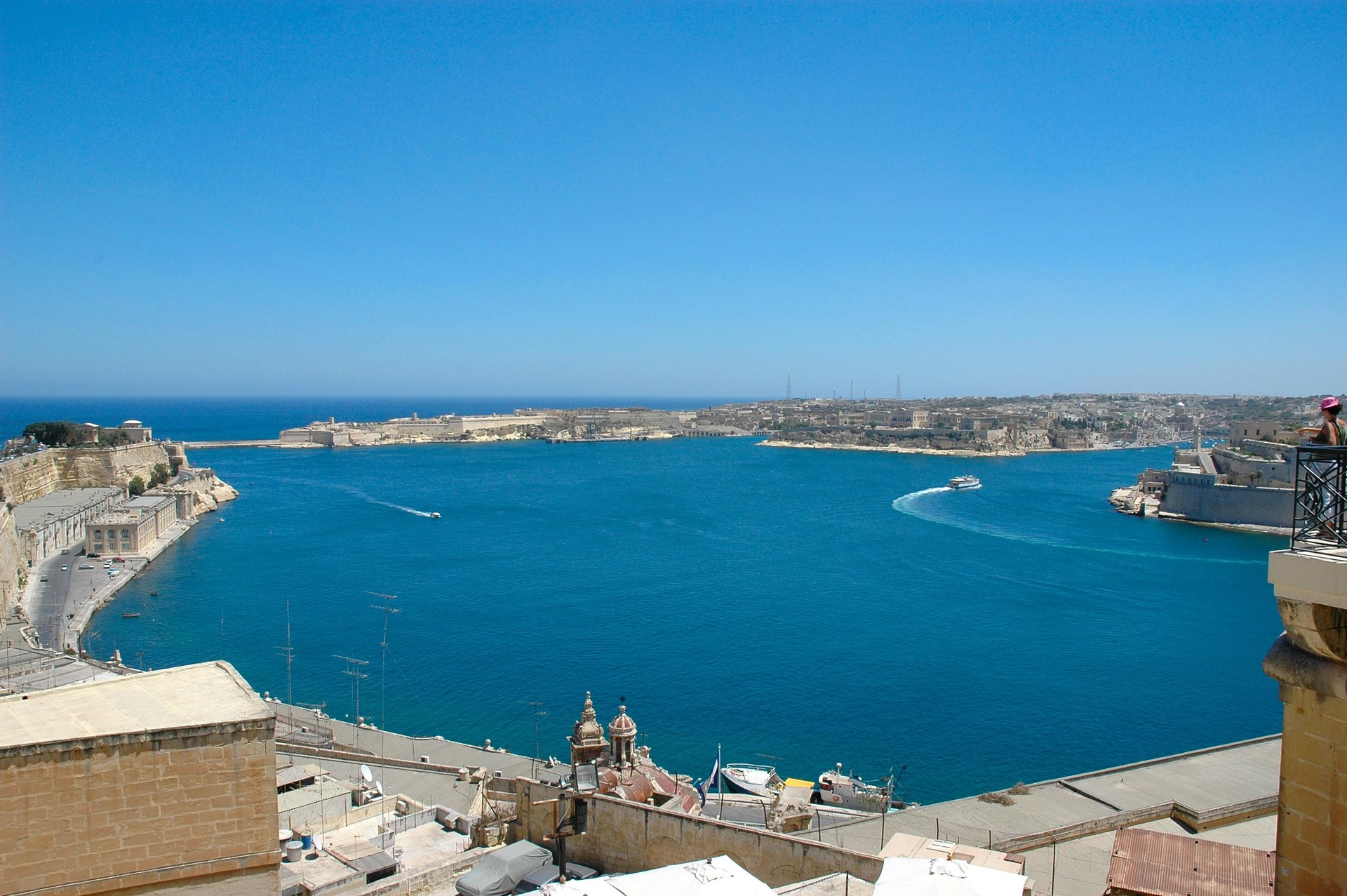 ---
Photo gallery
---
---
Share your Erasmus Experience in University of Malta!
If you know University of Malta as native, traveler or as exchange student... share your opinion on University of Malta! Rate different characteristics and share your experience.
Add experience →