La Merced Campus at the University of Murcia
Facilities

6 / 10 points

Quality of the college

6 / 10 points

Is it easy to pass?

10 / 10 points

Activities

2 / 10 points

Tuition fees

6 / 10 points

Faculty

8 / 10 points
---
Hello everyone!
I want to share my experience as a student for the last five years at the University of Murcia (UM) for all those of you who are thinking, or have decided, that Murcia might be a good destination for your Erasmus exchange.
First and foremost, I want to warn you that the information that I am going to give you pretty much solely revolves around the 'La Merced' campus, which is where I studied throughout my time at the university. So, the information that follows will be particularly useful for those who are studying any degree that falls under the branch of Humanities... it will soon all become clear.

Although, I guess that, before I get into this properly, it wouldn't be a bad idea to explain to you how the University of Murcia is divided across its different campuses:
La Merced campus
Located in Murcia city centre, this campus is home to two of the university's oldest faculties (built in 1915), the Faculty of Law and the Faculty of Humanities. Up until 1980, however, the latter faculty was known as the 'Faculty of Philosophy and Humanities', but they decided to split and, since then, each has had its own facilities and academic jurisdiction. Between these two faculties, the programmes of study include degrees and diplomas in the following subjects:
Law
Criminology
Law and Management
Business Administration
Politics and Sociology
Philology
History
Geography
Translation
The two faculties share a building - the 'Aulario de la Merced' - where all the classes for the above degree programmes are taught. However, aside from the faculty buildings, also located on this campus is the Antonio Nebrija Library, the university auditorium, and the Rector Lousteau Building.
(As I mentioned earlier, once I have briefly given an overview of the "territorial division" of the university, I will talk to you in more detail about this campus).
Espinardo campus
Located in the city's outskirts, this is the biggest campus of the university and is home to many more faculties and facilities than its "older brother". Evidently, the campus was designed and built with this intention and was not restricted by space limitations in its urban environment. On this campus, you will find the faculties of:
Arts
Public and Human Resources
Communications
Economics
Education
Philosophy
IT
Mathematics
Medicine
Psychology
Chemistry
Veterinary Medicine
All of these are in addition to the Schools of Nursing, Optics and Optometry, and Social Work. I could give you details of all the specific degrees (and their possible combinations) and classes taught in the three buildings (the General, the North, and the 'Giner de los Ríos') at the Espinardo campus, but I think that, by having named each faculty situated there, you will have an idea of the types of classes offered by each one. In my opinion, the most noteworthy thing about this campus is the sheer number of facilities that it has on offer, for example: a football pitch, a swimming pool, a Veterinary Hospital, a library, etc.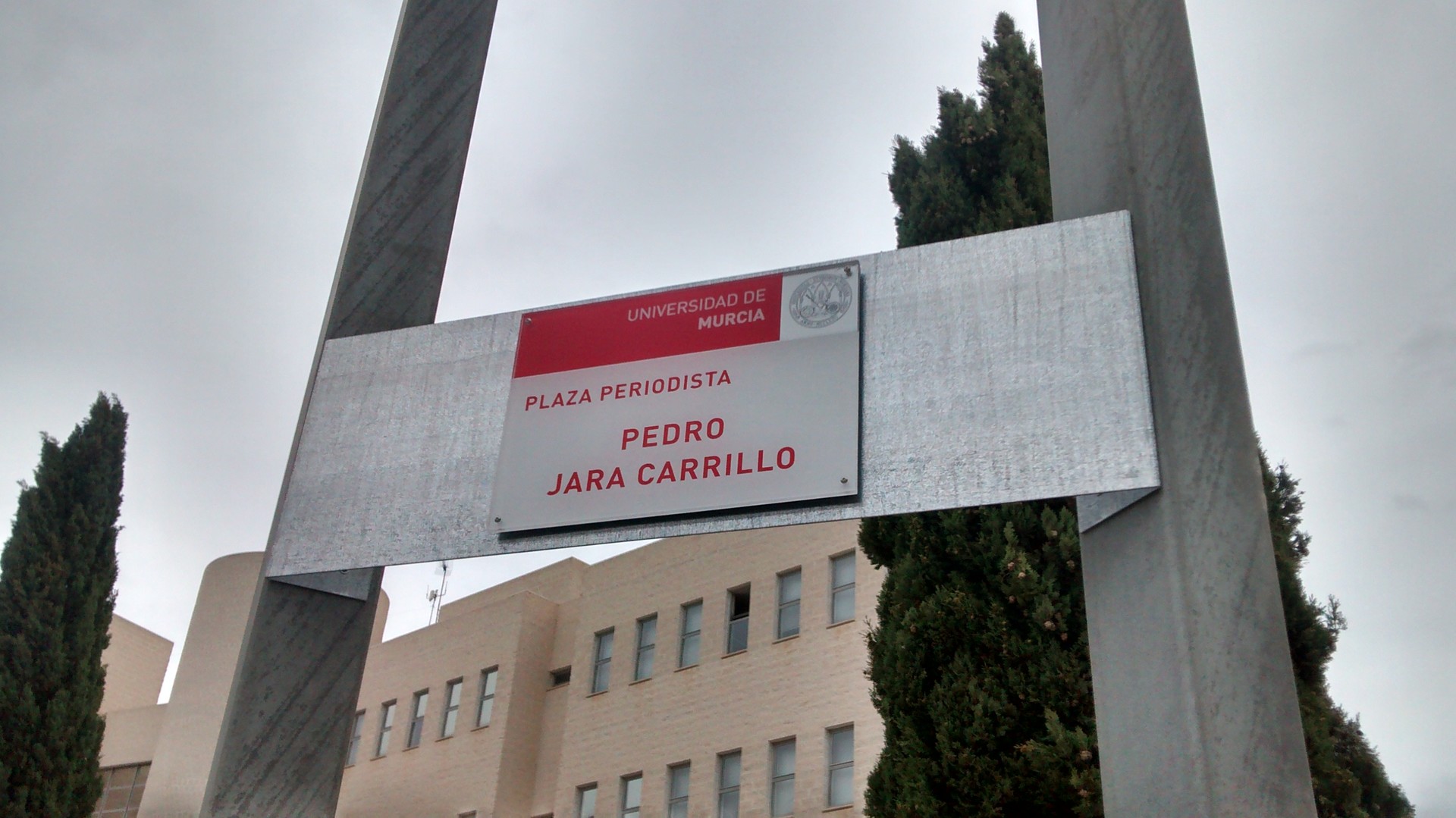 San Javier campus
Located by the Menor sea, this is the newest campus of the University of Murcia, and, in addition to a teaching building, it also has an endless amount of sporting facilities (football pitches, swimming pools, tennis courts, a covered pavillion, amongst others) and this is where the Faculty of Sports Science is located, where the Exercise and Sports Science degree is taught.
Now that I have you given you this little introduction to the University of Murcia, I am going to concentrate on telling you things that you may find useful some day if you study at La Merced.
La Merced campus in more detail...
The first thing to emphasise is, without a doubt, its location. As I have already told you, this campus is situated right in the heart of the city, which makes it extremely easy to get to. If you have already decided to live in a student flat or in a residence, the only means of transport that you will need to get to campus will be your very own legs, or a bike, which is a popular option amongst students. There is no need to get up early to squeeze yourself into one of these sardine tins they call a tram to Espinardo every day, nor catch a train in the event that you don't live in San Javier.
With all the necessary facilities for university life right at your disposition, it has to be said that there is a certain charm about studying in a city centre; bars, cafés, ice-cream parlours, shops, and terraces surround La Merced campus. In my opinion, it's a lot more fun (and healthier) being able to enjoy the many gems that a little big city like Murcia has to offer between classes.
And, I am not exaggerating at all when I say this: La Merced is in the epicentre of Murcia's nightlife scene (Las Tascas). To illustrate this point, I will just say one thing: as soon as you walk out the main gates of campus, you will see the terrace (it's quite big) of a bar called Menos Cuarto. Could there be anything better? Therefore, I recommend that you search for one of the many flats available to rent in this area, or that you stay in the Colegio Mayor Azarbe (a mixed-sex residence around two minutes from the university) or the Residencia de las Religiosa Oblatas del Santísimo Redentor (girls only, located one minute away from campus). I honestly think this the best thing that you could do, in terms of both going to classes and coming back from a night out. I wish that I could have given you more information about the residences (price, facilities, etc. ), but I have never needed to go to one. What I can say though is that, thanks to people that I know who live in one, the prices waver between 200€ and 300€ a month.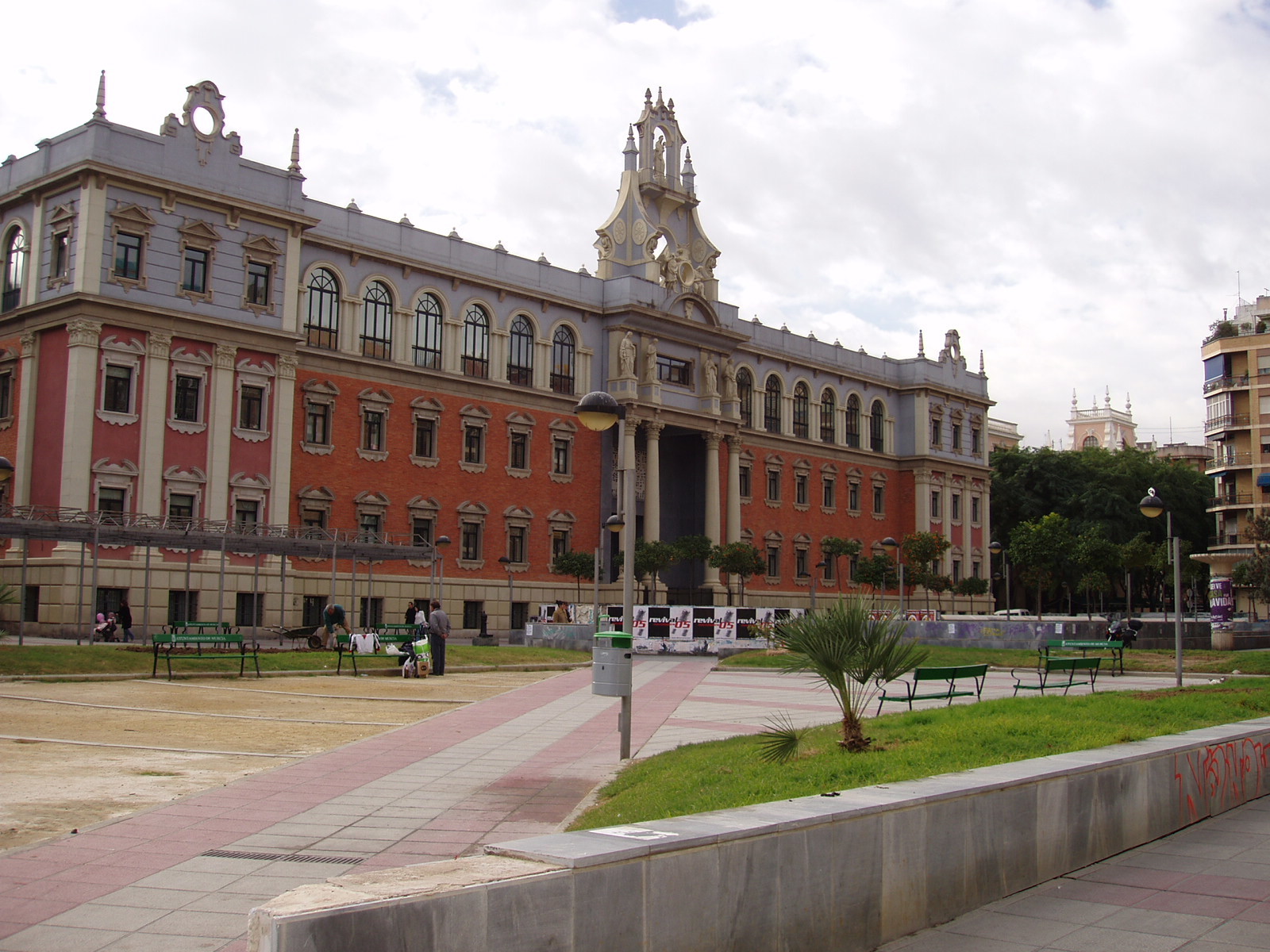 Secondly, with regards to the campus itself, I wanted to tell you a little more about the Aulario de la Merced. The building has four floors and within it, aside from all the rooms (which are numbered and easily identifiable) where classes are taught or student study spaces are set up, you will also find the reprographics service, a canteen (open until 8pm, with a 6€ menu available - assuming that the price has not risen), an IT suite with Internet-accessible computers, lecturers' offices, and a conference room. Having said all this, I would advise you, if you are sensitive to the cold, when it starts to get warmer, to bring a jacket or something along those lines to class because the air conditioning is always put on its maximum setting. With regards to the canteen, I would recommend that you go to one of the many bars that surround campus so that you can eat for less, and eat better food, if I'm honest. Don't expect to find Skype on the computers in the IT suite (they don't have webcams installed), so if you want to talk with friends, you'll have to make do with an online instant messaging service. Finally, no matter how often you bring your timetable with you, there are always last minute changes to classes. So, I would advise you to ask the porters for information in the event that you arrive to your supposed classroom and there is nobody there, as they usually know the whereabouts of the professors.
In the Rector Lousteau building, the International Relations Service can be found, which turns out to be indispensable for Erasmus students. I would advise that, when you go there, you prepare yourself to be patient (especially at the beginning of the academic year), as many students go there to sort out their academic status and get any relevant information that they need. If you end up coming to Murcia, I am sure that you will go there more than once, with some sort of headache-inducing problem, but I have been assured by people who have used this service on multiple occasions that the staff are usually quite helpful and nice. There are also other academic services in Rector Lousteau (and yes, more lecturers' offices), although I am not sure if Erasmus students make use of them. In my time as a student here, I only needed the ID Card service, to take my student ID photo and then later collect it. For those of you who don't know what it is, the University of Murcia card is a student card which holds your personal data and allows you to access computer suites, take books out of the library, and get hold of tickets for some cultural events. In addition to these functions, it can also be activated to work as a bank card. As you can clearly see, this card is essential for day-to-day life at the university.
Within the faculties, both for Humanities and Law, there are offices for the majority of the professors, as well as the dean's office, respectively. One piece of advice about professors' office hours: the times for tutorials (the hours that they are obligated to keep free for their students) frequently change in accordance with their teaching timetables. There are some professors who spend their whole lives in their offices, which obviously makes it very easy to meet with them, but there are others who actively avoid it. So, in summary, the best thing to do would be to send the professor in question an email or stay with them after class to receive the help you are looking for.
Of course, as I am talking about professors, I do have to tell you that I don't know how it works for every degree, but, in general, they treat the Erasmus students very well: they do not demand too much from them, and they are quite understanding about their basic level of Spanish. I will give you an example: I know of a professor, whose name I won't reveal, who would give every Erasmus student an 8. 5 out of 10, irrespective of what they did (I mean that's if they even did anything at all... ).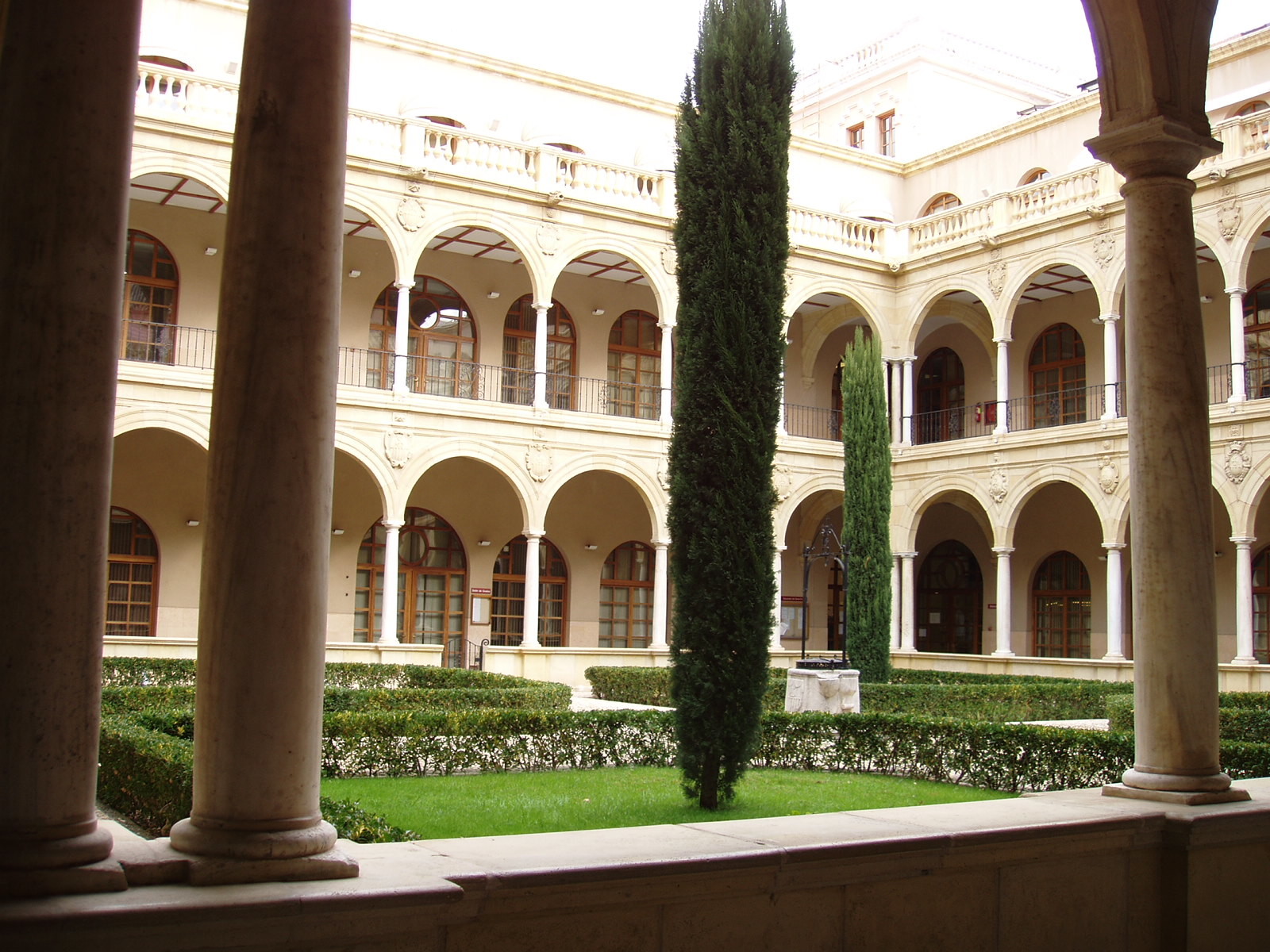 Finally, I would like to talk to you about the (official) parties and events at the University of Murcia. From the end of September, lasting for pretty much the whole of October, the 'Bienvenida Universitaria (BUM)' is celebrated on campus, coinciding with the start of the academic year. The calendar of activities is extremely comprehensive: sports tournaments, organised trips, cinema trips and sporting events, conferences, exhibitions, workshops... the list goes on. However, the most highly anticipated event is, without a doubt, the BUM concert - well, it is the event that most people go to. The groups and singers that they bring to perform (they are usually pop-rock artists from Spain) give everyone an excuse to enjoy a fun night partying, laughing and drinking. The best thing about this week is the new people that you get to meet, especially when its your first year of university.
Aside from BUM, at the end of February/beginning of March, the Law parties take place, whereas the Humanities ones are held at the end of March/beginning of April. I am going to talk about the two parties together because they are basically the same. Both the Law and Humanities parties last for a week, and during this time, parties are organised by both in bars with all-you-can-drink beer or other cheaper drinks. In order to enjoy these benefits, you have to buy a wristband with the university's coat of arms in the colour of the relevant faculty (red for Law, blue for Humanities). But it's not all about drinking. During the day, various tournaments take place (card games, chess, video games, and trivia), but, in order to take part, you have to pay an entry fee. All is not lost though, because if you win, they give you a prize. The big day for both parties is usually the last day of the week-long celebrations. A huge party is held out on the campus patio, starting really early on in the day, with beer and live music. The students go there dressed up with their wristband and their degree t-shirt (there's one for every degree programme). There is a contest for the best and most original costume, as well as a sangria contest. This party lasts until around 5pm, more or less, as there are people still attending classes. At night, the party continues and returns to the campus patio with more beer and stronger alcohol, ending at a nightclub that the party organisers have negotiated a deal with.
Now that I have given you all of this advice and information, it's time for me to say goodbye, but not before I recommend that you come to the University of Murcia to study for a degree in either the Faculty of Law or Faculty of Humanities. Murcia has a great climate, a huge food and drink scene, facilities for Erasmus students, and, to top it all off, a campus in the centre of a major, but not overwhelming, city. You can decide for yourselves.
---
Photo gallery
---
---
Content available in other languages
Share your Erasmus Experience in University of Murcia!
If you know University of Murcia as native, traveler or as exchange student... share your opinion on University of Murcia! Rate different characteristics and share your experience.
Add experience →