Christmas Shopping
The following weeks were the hardest week of my stay in Tenerife. Because of the happenings in Paris in November and my boyfriend who told me that he will probably not be in Paris during New Year I had booked a flight to Germany for Christmas. It was a pity, because I had really wanted to pass New Year in Paris with him and I had already booked a flight (300 euros simply thrown out of the window), but as he wasn't there it didn't make any sense. I didn't want to waste more money for an accommodation and furthermore I didn't want to end the old and start the new year alone. So I had booked a flight for the 25 of December and was really looking forward to seeing my family and friends again.
But because of that, time didn't want to pass after my Paragliding experience. Work has become really boring (even if they told us that December would be the most stressful month) and I couldn't spend all my money for tourist experiences. Furthermore, I didn't like partying so much and shopping is something difficult if you know that you have to bring all the things back in a suitcase that is limited by weight. The other intern had the same problems, we were bored at work, didn't know what to do at the weekends and time seemed to stand still. Of course, we went to Santa Cruz, had dinner, pizza, went to the city centre of Puerto de la Cruz or visited the beach for a relaxing day in the sun. But if you pass almost your whole day at work where time doesn't pass quickly it's difficult.
We were both looking forward to see our family and I became more and more sad because I would not see my boyfriend – I had seen him the last time about one month before, but without meeting at New Year, the next time would be end of February or beginning of March when I would return to Germany. But I could understand that he wanted to see his family, too, and so I concentrated on the time with my friends and family. I planned days and suddenly I had to think about Christmas presents!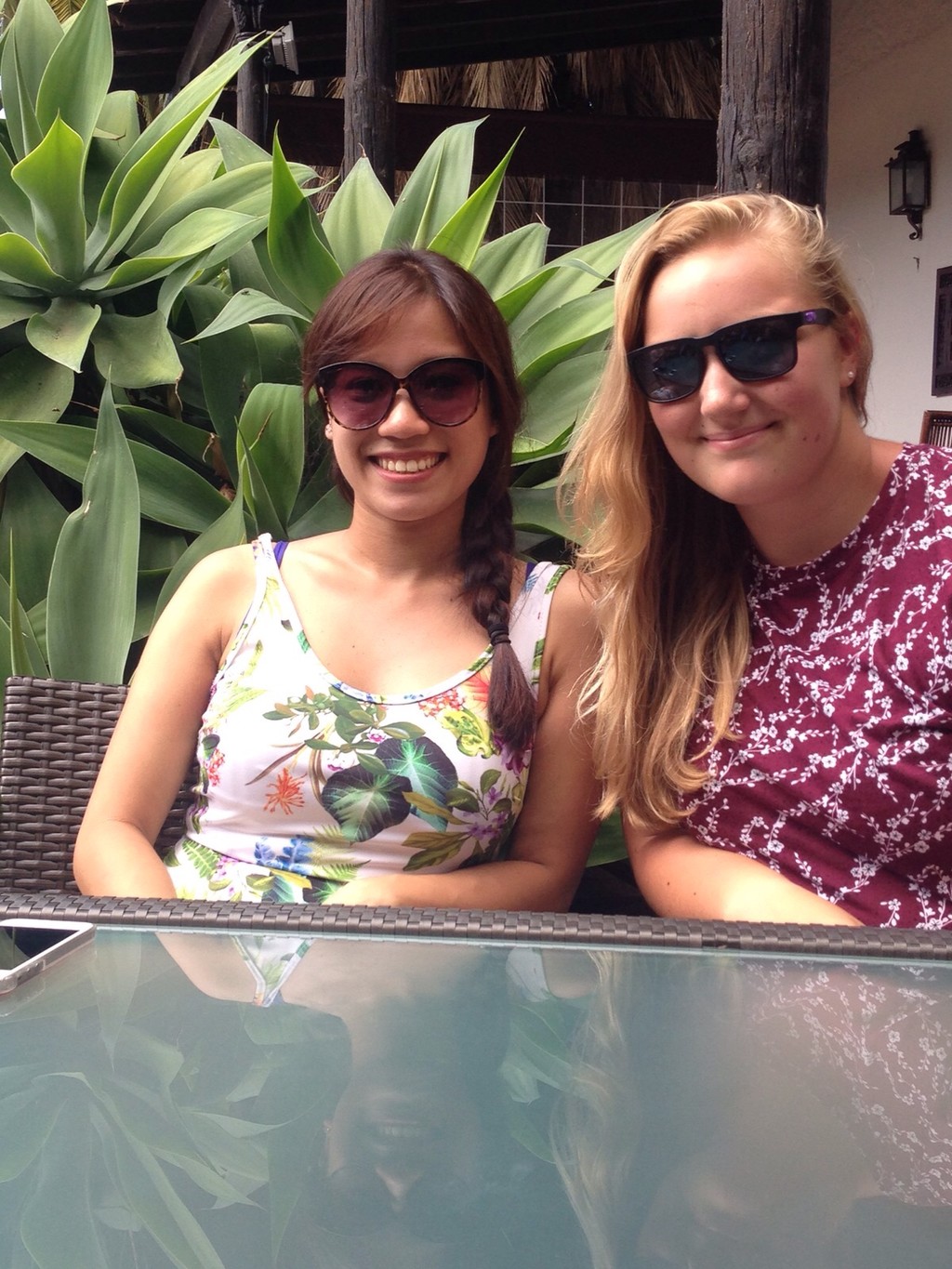 As the other intern had the same problem, and it was really difficult to buy nice presents in Puerto de la Cruz, we decided to go to the city La Laguna in order to do some Christmas shopping. As a colleague had told us something about a Christmas Market there, we were looking forward to the day. We went there by bus for about 30 minutes and when we arrived it was cold, as always in La Laguna – I don't know why, but the city is always colder than the others in the north and in the east of the island.
We went to the city centre and were looking for a nice restaurant to have something to eat because we were so hungry. But it wasn't that easy to find something. Most of the small restaurants were full or didn't offer food we wanted to have. We became more and more hungry and a bit desperate, but finally when we just wanted to give up and get into the next bar we would find, we found a nice burger restaurant. We were lucky, because it was full and one family was just paying and leaving the place, so we sat down and were more than happy that we had found a place. We ordered two special burgers and even if it was a bit cool outside, it was a nice place in a calm street. The place was called "The Bourmet" and obviously quite famous, because just 15 minutes after we had sat down there were already 4 or 5 couples and families waiting for a table. They really had to queue up for a place!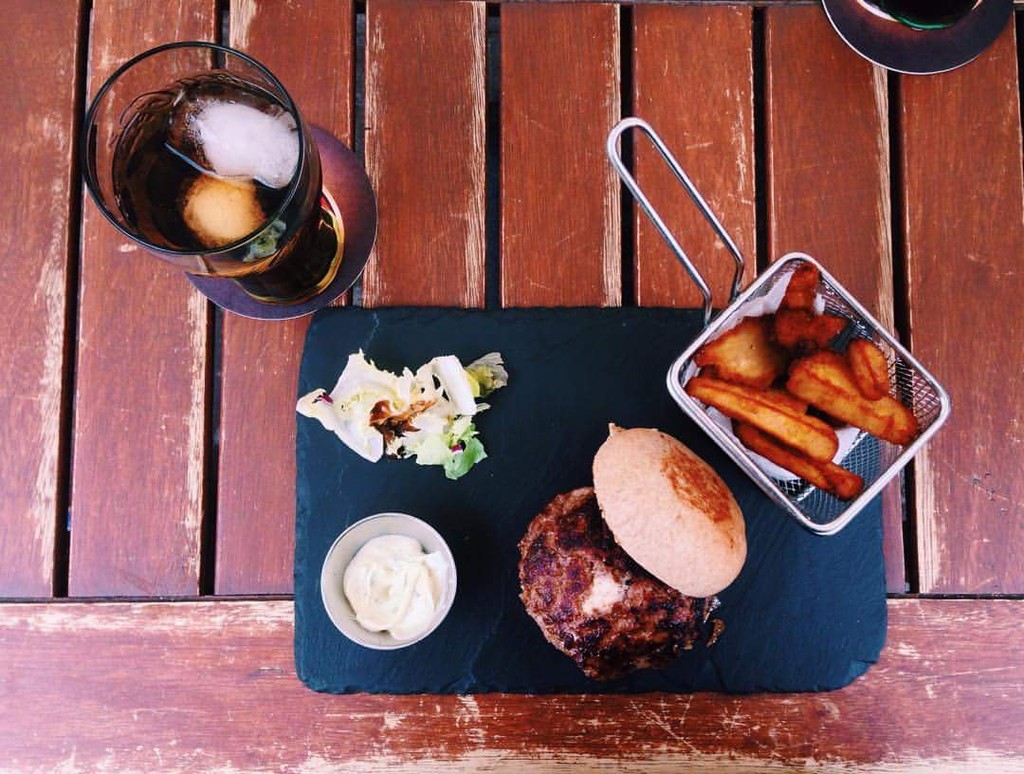 After a while we received our food and it was just amazing! It was a burger with goat cheese in the bun and honey-caramel onions. As side-dish we got sweet potato fries and some salad, it was a great lunch. When we had finished we wanted to start our shopping trip and went back to the two main streets. But all the shops were closed! We had just eaten until the beginning of the siesta and now we had to decide if we wanted to wait two and a half hours or get back to Puerto and try it another time. Finally, we stayed, because we really needed presents!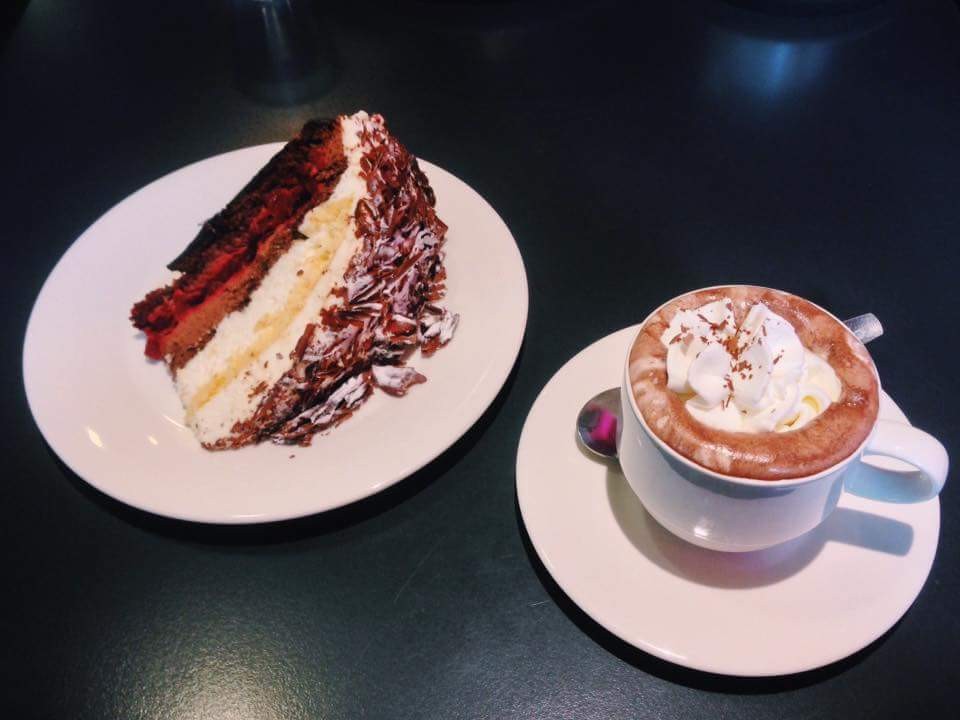 So we sat down in a café and had a hot chocolate and a piece of cake. But we didn't expect that piece to be so large! We were almost dead when we had finished our cake and we couldn't move, not just one centimetre. So we ordered some water and decided to stay some more time, until we would feel better. Finally, we started the second try of our shopping tour and found most of the shops opened. Anyway, it was hard to find Christmas presents, but that's nothing new. In Germany it's the same problem, but there I prefer to order things via Internet. Here at Tenerife that's hardly possible or incredibly expensive so we had to find something in the shops. After some more hours we had found at least some nice things and decided to return. We were still full because of the cake and that made the drive home in the bus horrible. The bus stopped and started so often because we had to take the one with a lot of stops and we were feeling sick the whole time. When we finally arrived in Puerto de la Cruz I was sure that I would never ever eat that much cake in my whole life!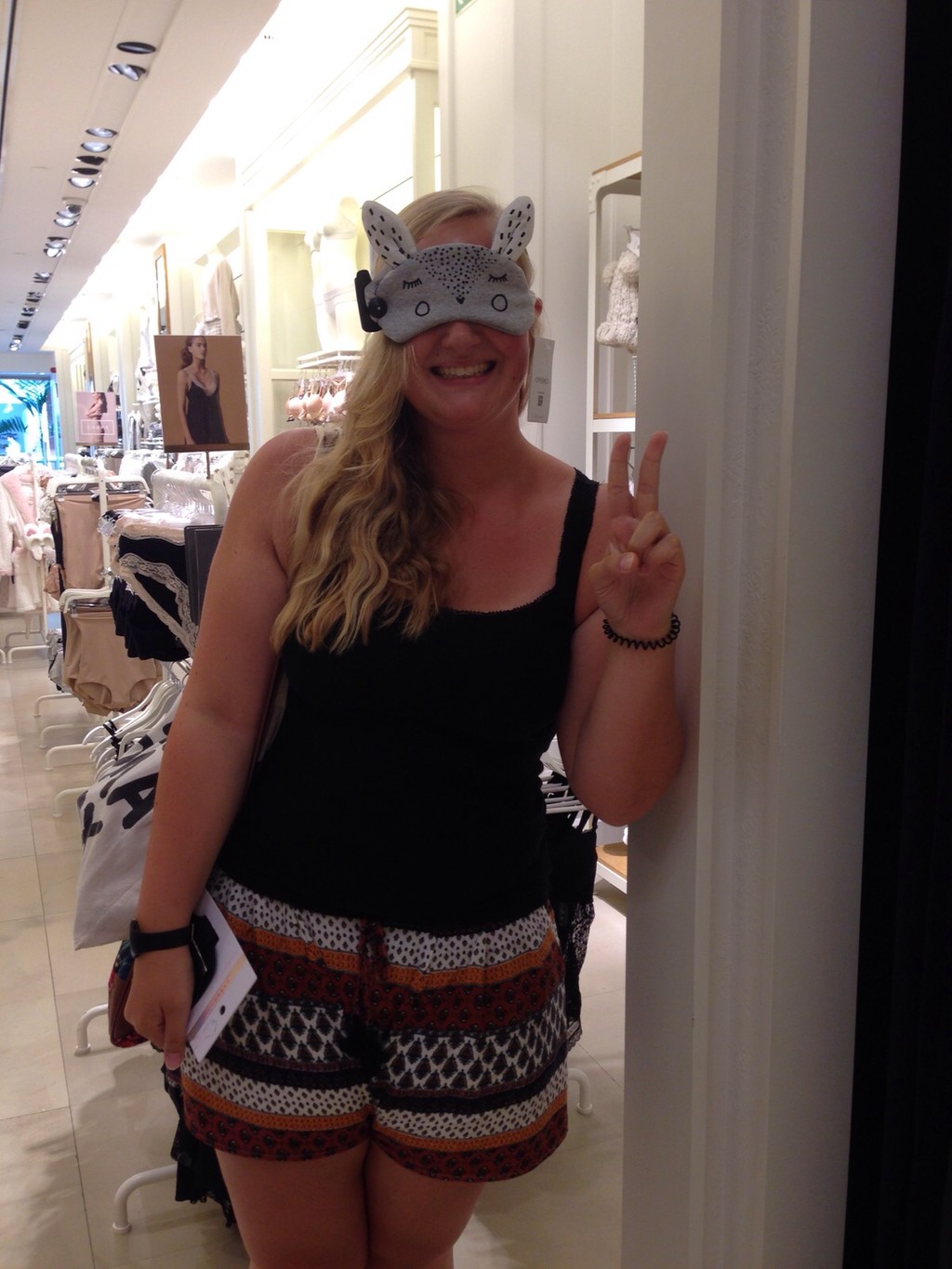 ---
Photo gallery
---
---
Content available in other languages
Want to have your own Erasmus blog?
If you are experiencing living abroad, you're an avid traveller or want to promote the city where you live... create your own blog and share your adventures!
I want to create my Erasmus blog! →