Birthday Craziness
As already mentioned in the post before, the 20th of December was another girl's birthday. As activities were one of the most important things for her, she had planned a lot of things just to celebrate her special day. In the beginning she only wanted to go to a restaurant and have some nice food there which was a quite nice idea in my eyes. But, as always, plans changed one day before. Now she wanted to have food in a Mexican restaurant on Saturday evening, take a bus to La Laguna afterwards, go to a Salsa Club there and later go to Santa Cruz to a Techno Club a friend of her had recommended. As I didn't like to party so much I definitely preferred option one and was sure that I didn't want to party the whole night in three locations. But that wasn't all, the next day, Sunday, she wanted to have a picnic at the beach and watch the sunset.
For me, all these plans were just too much - I would have never planned so much for my birthday! But well, I wasn't her and so I discussed with the other intern about that. She didn't like to party so much neither, and so we had been working on our master's plan during the last working week. We would go to the restaurant, come with them to La Laguna and get back to Puerto de la Cruz afterwards. During my whole time at Tenerife I had had problems with that group of girls. They were always planning party trips and a lot of other activities, dancing, eating, shopping and a lot of other things. Except Salsa Dancing and all the other alcohol and party things I didn't have a problem with all that - I didn't want to sit in my apartment and watch TV for the whole semester. But it was too much! Every weekend, Friday, Saturday and Sunday we had to meet and do things. And if you weren't there one time, you found out later that you weren't added to a whatsapp or Facebook group or that somebody "forgot" to tell you about a plan or something. I hated that feeling and that really made my time at the island more difficult. I am the kind of person who needs one or two close friends to do things, to have a coffee, to have some nice food etc. But I was really annoyed by the endless discussions about times, meeting points, activities and other things - we had to discuss about everything! And in the end it was just made as the "birthday girl" wanted it to be done. And then she was like calling all of us Sweeties and Babys and everything was just too much, I wasn't the kind of person for that kind of girl's group. So every weekend I was looking forward to seeing my friends in Germany again and also with every weekend I cared less about these girls. I didn't care any longer about what they might think about me when I said I wanted to stay at home, or if they would stop to like me. I only had about 2 months to go and at least I had the other intern who was thinking as I did most of the time.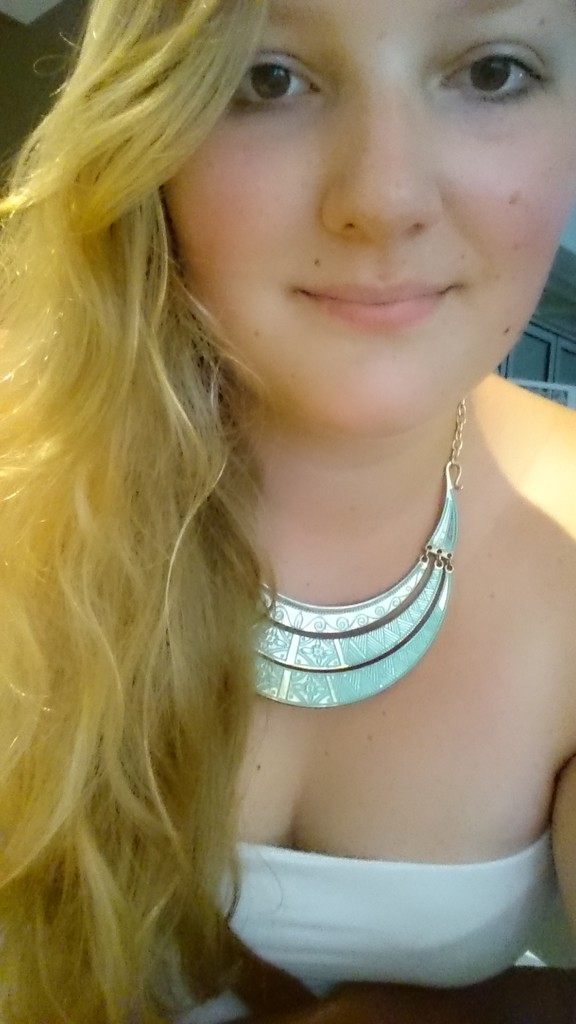 So that weekend I didn't care so much what she was thinking about me when I would leave before the end of the party. Furthermore, I didn't even like Techno, so I didn't want to pay for going to a Techno Club. The other intern agreed, so we met in front of the Mexican restaurant in order to have food. Even if they had changed the time we all wanted to meet to half an hour earlier, everyone but the other intern and me arrived too late. I was already used to that - even the Germans there were always 10-30 minutes too late which was incredibly annoying for me. So at 8pm finally everyone was sitting at the reserved table and we were ordering our food. We had bought a voucher for a hiking trip as birthday present and some other small things, like a cake, balloons and sweets. The other intern and me shared some of the delicious Mexican dishes (and of course, our food arrived as last plate) and had some Margaritas with strawberry flavor. I really liked that restaurant, and so I also liked that part of the evening - we were eating, talking, laughing. But we also needed too much time. The birthday planner had planned to get to La Laguna with the bus at 21:49 o clock. But at 21:30 we hadn't even paid yet and that would take some time, too, as you always get one single bill in Spain and we were 16 people. So we ate the birthday cake as dessert and asked for the bill afterwards. Everyone started to find out who had to pay what. But in the end we were running out of time and so we just divided the bill through the sum of persons and everyone had to pay 15 euros.
We almost had to run to the bus stop, some people left before and didn't want to come to La Laguna with us, and the other intern and me would have preferred to do that too, but as her birthday would start at midnight it was a bit weird to leave before that time. Of course, the bus came too late, and we had run for nothing. But at least we hadn't missed him and were on our way to La Laguna. It was the slower bus who had to stop at almost every small village, and due to the food we had in our stomachs, we got a bit sick during the bus ride. Finally, we arrived in La Laguna and let the birthday girl guide us to her favorite Salsa Club. I didn't want to go there at all - I didn't like dancing and I wasn't quite talented. But she loved dancing and as it was her birthday we didn't have any decision to make. The other intern didn't like dancing neither, so we just sat down and watched the others. At the beginning, there was nobody dancing and it was quite boring, because at 22:30 there was almost nobody in that club. But we were talking and time was passing by, so after a while new people entered the club. There was also a "famous" couple dancing that was really good, they were doing competitions and things like that and were invited as kind of example for the others. Some of our group were dancing while we were drinking water and waiting for something to happen. Unfortunately, there was really something happening... a salsa workshop started at 11 pm. And the person with the microphone - the man of the famous couple - asked everyone to take part in that. I really didn't want to, but I was the only person who didn't stand up, so he thought I didn't understand him and talked to me for about 5 minutes via his annoying microphone. It was embarrassing and I just wanted to make him understand that I just didn't want to dance.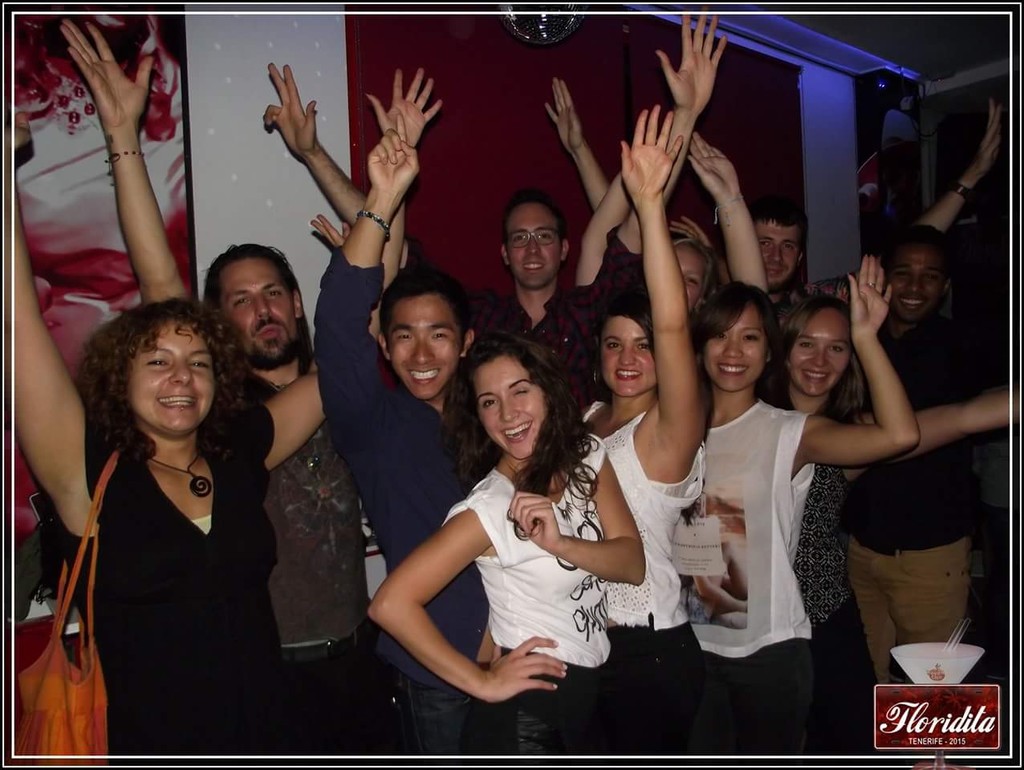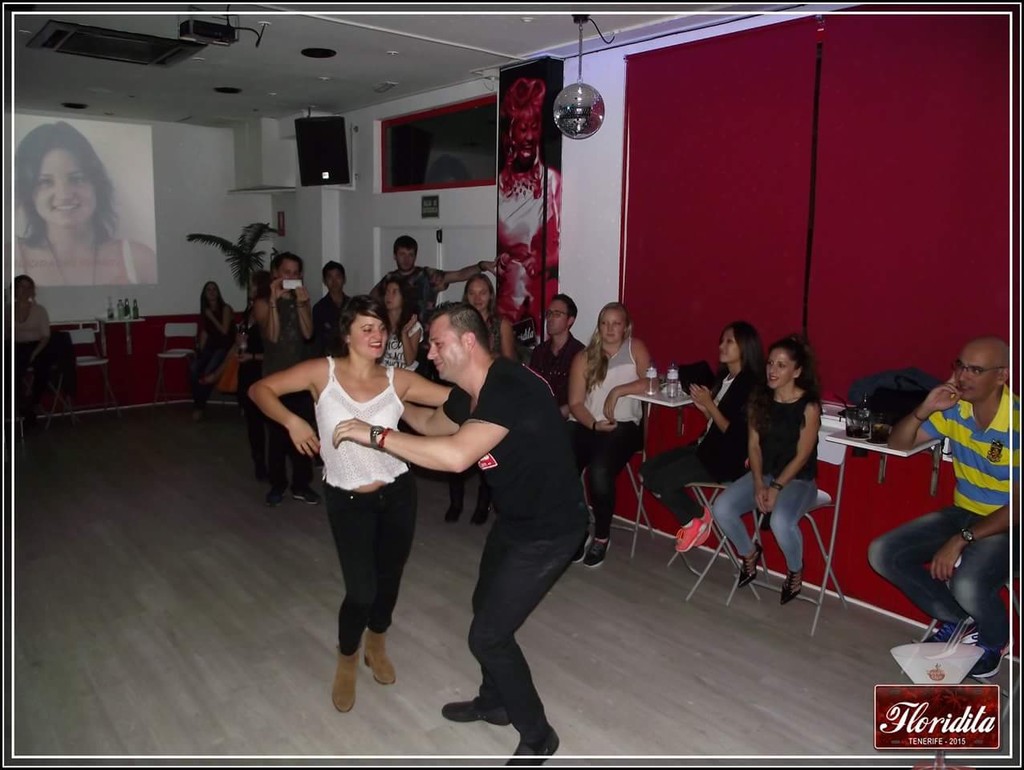 I stayed at my seat and ignored him when he finally started the workshop. It started with some easy steps, continued with weird exercises and became more difficult later. The other intern had started to take part in the workshop, but after a while she stopped because it was too fast for somebody who had never danced before. After 45 minutes they started to do couple things and I was quite happy that I hadn't taken part in that workshop - I hated dancing with strange people so much. At the beginning I had thought that a workshop like that would have a duration of about 45-60 minutes, but after 90 minutes he hadn't finished yet. It was already the birthday of the girl, but we couldn't give her our congratulations because they were still dancing. In couples, alone, in a circle etc. - they just did everything. After more than 2 hours the workshop was finally finished! Everyone was tired and it had become quite crowded in the club. Actually, the other intern and me would have wanted to leave before 1am but due to that much too long workshop we didn't have the chance to hug her yet. After the workshop somebody (her salsa friend) brought each of our group a glass of champagne (cheap and disgusting) and afterwards we finally could leave the club and go to the bus station.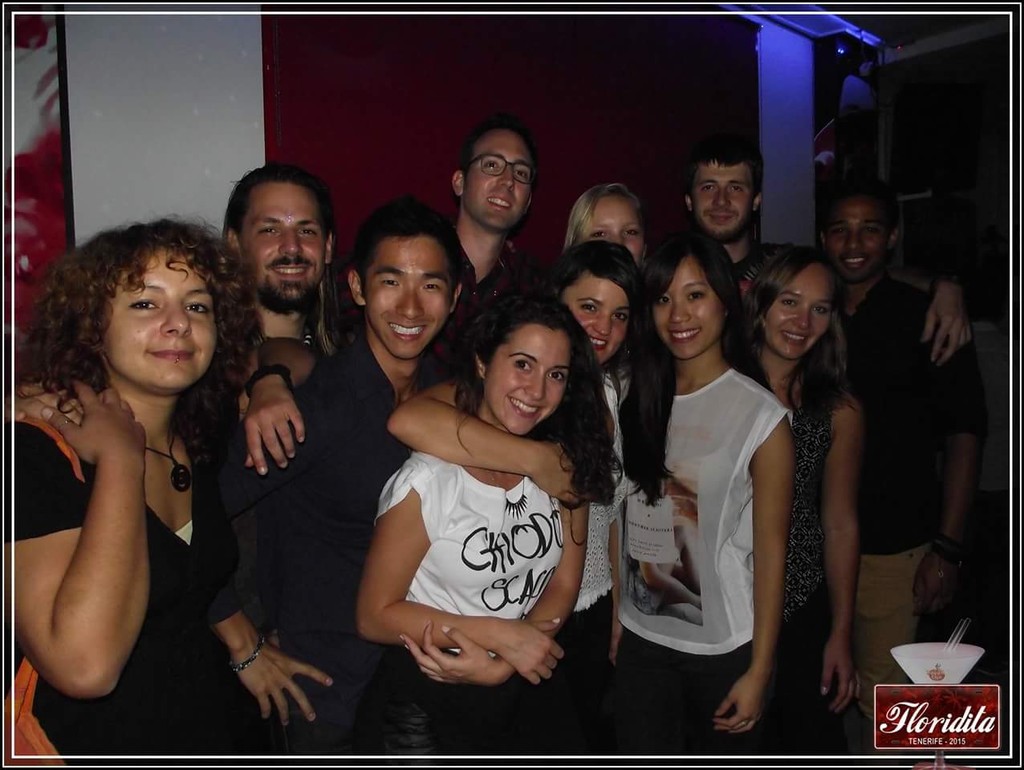 Almost all the others were going to Santa Cruz afterwards, but they wanted to go to another club in La Laguna before that - it wasn't late enough to enter the Techno Club in Santa Cruz yet because it opened at about 4am. The other intern and me went to the bus station, followed by another boy who was also from our group but who we didn't know. He was a bit weird, talking about strange things and he had an interesting humor. At the bus station there were also some weird and bizarre persons, talking to us or not talking to us - finally we were just happy when the bus arrived. The lesson learned of the evening was that I definitely didn't like salsa clubs and even less I liked salsa clubs with workshops. Furthermore, the girls group was too exhausting for me and I missed my friends in Germany. But I was also happy that this "birthday weekend" was finished for me, and the next day I only had to relax and watch TV, I wouldn't go to the beach to watch the sunset with them - as I had heard before, there was almost nobody coming, and I could imagine that they wouldn't even do it, when they were partying that night until the early Sunday morning. Happy and released I fell into my bed, and I was happy to be there.
---
Photo gallery
---
---
Content available in other languages
Want to have your own Erasmus blog?
If you are experiencing living abroad, you're an avid traveller or want to promote the city where you live... create your own blog and share your adventures!
I want to create my Erasmus blog! →