Erasmus Experience in Trondheim, Norway by Sietske
Architecture and landscape

10 / 10 points

Entertainment

8 / 10 points

Culture and customs

6 / 10 points

Transport

8 / 10 points

Gastronomy

6 / 10 points

Prices

4 / 10 points

Party

6 / 10 points

Weather

6 / 10 points
---
Why did you choose to go to Trondheim, Norway?
For a longer time I wanted to go somewhere north in Scandinavia, and because of the beautiful landscape in Norway it was easy for me to choose Trondheim as it was the most north option! As I am doing an exchange within the art academy, the landscape and nature was one of my main focuses as they are a source of inspiration.
How long is the scholarship? How much money do you receive to help you with living costs?
The scholarship is about 4,5 months, even though I will stay here a bit longer to travel. I received a scholarship of 1229 euro's for this period, of which the first 70% was paid at the start of my exchange, and the final 30% will be paid after I return and have filled out the final forms. (273 euro a month).

Next to that I have some monthly support from family for living expenses, and I have a study-loan from my home country, which is around 350 euro a month. And for backup I have some small savings from work.
What is the student lifestyle like in Trondheim?
I feel like there is a pretty good community feeling amongst students here. It is not too hard to get to know people, and there are many different groups that you can become a part of. And for international students there is the group ESN, they have a lot of events going on and several trips through out the year, to lofoten, lapland, or northern-light-spotting with good deals which is really cool!
A lot of students like to go out on the weekends, ski or go on hiking trips. There is a lot to do in the area, and there are a lot of events going on in the city.
Would you recommend the city and the University of Trondheim to other students?
Yes I would! Even though I am mainly in the Art Academy here (Trondheim Academy of Fine Art) which is a very small school and has it's own building and location, so I can't speak too well for the rest of the University. But from my own experience and what I know so far it is great, they have a lot of options when it comes to technical studies and they are really helpful and always have things going on.
I think the city has the perfect size, it is not really big but it has everything you need. And you also have the opportunity to get out of the city-life and go into the nature which is very accessable. It is easy to get around in the city walking, or with bus/tram. And it's location is just beautiful right by the fjord.
What is the food like?
The food for me is quite similar to food from the Netherlands where I am from. There is a lot of fish here from the harbor, and there are a lot of fish-restaurants. It is also common to eat bread for lunch with different toppings.
But something that was very unexpected and funny to me, was that they have this big thing for taco's here. You will quickly hear the term ''taco-friday'' all around you and every grocery store even has a complete isle dedicated to taco's. Norwegian taco's, that is though. They have their own version, nothing like mexican taco's. But it is nice.
And in the spring & summertime people like to grill hotdogs and drink coffee! A lot of good coffeeplaces, and amazing chocolate! (try the typical 'melksjokolade')
Did it cost you to find your accommodation in Trondheim?
It was actually not very hard to find a place in Trondheim, while I was expecting it to be much harder. If you study at the University, NTNU, you can apply for a room in one of the student campuses, and they offered me a room within a few days.
I ended up deciding to go for private housing because I wanted to live amongst the local people, to inhabit myself more into the Norwegian culture. It did not take me long at all to find a room, I used the website hybel.no (this is a Norwegian site so you have to use google-translate), which is really great (and free!!)! By creating an account you can send people messages, and I even received a ton of messages myself from people looking for a new housemate.
How much does it cost to live in Trondheim?
Living in Norway is quite expensive, but it is actually possible to find housing that is not too expensive, if you're lucky there are some options. That may even be cheaper then the student-housing, which I found myself. But you will easily pay €400 (which is still quite cheap) or more for rent. Besides that the food is expensive. Especially eating out. A lot of things can be double the price or more from your home country. But a lot of stores also offer lower cost private labels such as ''first price'' which will give you cheaper options. And they have a lot of deals going on a lot of times which is nice! So you can shop strategically, get different things from cheaper stores and get around with an okay budget, but be prepared to spend more then you're used to.
Roughly, I would say you can get around with €700 a month for rent, food, and small extra's. And that is quite a small budget with no crazy outings like travel or going/eating out much.
Is the language easy to get to grips with? Are there language courses available at the University?
Yes, I am following a Norwegian Language short course myself, which was free for me as exchange student and I think it is really good and I enjoy it very much! They have the short course if you are here for one semester, and a longer course for a year.
What's the easiest or most economical way to travel to Trondheim from your city?
Flying from Amsterdam is the easiest, or you can fly to Oslo and then take the train to Trondheim.
You can also get here with different buses & trains, it will take a while but it is possible. Or drive and take the ferry! You can try to hitch-hike if you feel very adventurous. ;)
Where would you recommend to go on a night out in Trondheim?
There are several places you can go to, where a lot of students go to is Studentersamfundet, a really big party place with different rooms and bars.
But there are also a lot of nice bars in the city, for example at Solsiden, there are a lot of bars & café's by the water. Personally i enjoy smaller places more, one of my favourite places is Antikvariatet, at Bakklandet. It is called a ''bok & bar'' a book bar, where the back seating area is filled with books, and they often have small concerts and live music there, jazz on tuesday nights. It is incredibly cozy. Or club Diskoteket if you want to dance, but you can also just sit at the bar and tables!
And for eating? Can you recommend some good restaurants in Trondheim?
Probably on the 'top 10 places in trondheim' but you should check it out at least once, is the Tyholttårnet, where you have a rotating view from up high over the whole city of Trondheim and the Fjord!
The restaurant is actually quite inexpensive and they have an unlimited pizza-buffet for only 12 euros! So definitely worth a visit: amazing view, food, yup!
Also a fun experience is Super Hero Burger, homemade burgers -not cheap but really good- and the beer is only 4 euros which is probably the cheapest you can find here. And they have board games you can play there. That is as far as my restaurant experience go so far.
What good cultural sites are there to visit?
The old cathedral Nidorasdomen is beautiful, Trondheim art museum, Galleri Babel, Blunk and Galleri KiT (from the school), Bakklandet and the Old Town bridge (famous photo spot), trail by the nidelven, or go kayaking there, take a hike at Bymarka, Estenstadmarka, Ilabekken (waterfall) or Ladestien (a trail that goes all the way along the fjord), take the ferry to Munkholmen island in the spring or summer. Or prepare a lunch/bring a grill and have a picnick at the beach! - Korsvika beach is great!
Is there any other advice that you could give to students going to Trondheim in the future?
Not everything has to be expensive, there are so many beautiful things just out there like the nature and the views, which is all for free! And check out events and things that are happening, there are many fun events that you can join! Also if you like to read, it's free to get a library card as a student and rent books! I also rent Norwegian children's books to practice the language in a fun and easy way! Or sign up for the buddy-system from ESN, they will match you with a Norwegian person that wants to learn new culture and share theirs! Great way to connect with other internationals, and the Norwegian lifestyle.

Take advantage of the local people, they know the best things! If you want the best 'Norwegian' experience, learn from the locals and live like the locals!
---
This content has been entered in the Erasmus Travellers Competition and have earned 870 points.
8496 chars (849 points)
7 views (21 points)
This competition was made possible by: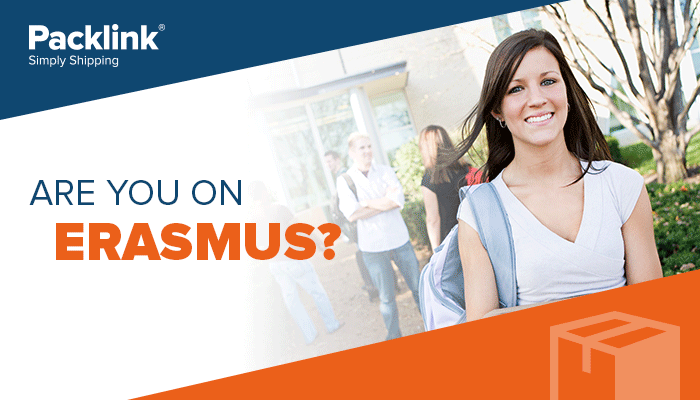 ---
Share your Erasmus Experience in Trondheim!
If you know Trondheim as native, traveler or as exchange student... share your opinion on Trondheim! Rate different characteristics and share your experience.
Add experience →